eBike News: Tern eCargo, Brompton, Juiced, Snake Battery, IRIS eTrike, & More! [VIDEOS]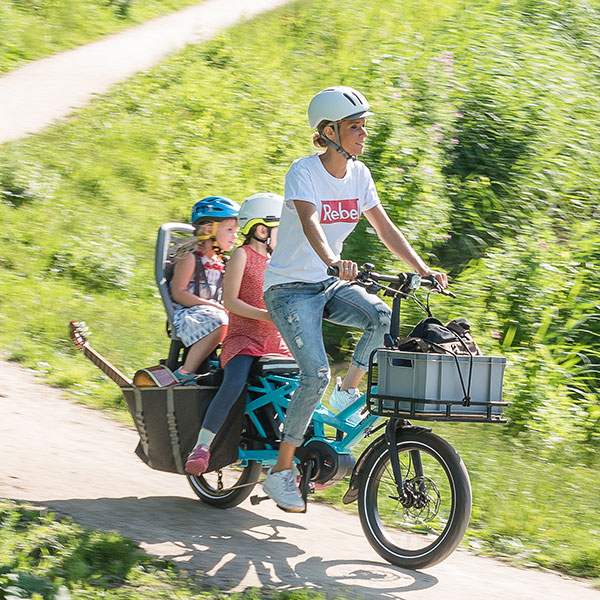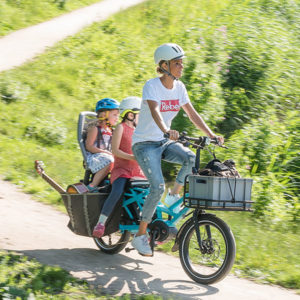 In this week's eBike new roundup:
Tern GSD Compact eCargo Bike
Brompton Starts to Roll Out E-folder
New Pininfarina, & Diavelo eBikes
New Juiced Bikes Cross Current S & AIR
"Snake Power" Frame Battery
Copenhagen Wheel on Marin, Public, & More
New Nuvinvi and Gates Belt Drive Options
IRIS eTrike Award
And Much More!
New Bikes
Tern Unveils Compact eCargo Bike
Tern Bicycles has unveiled its all-new GSD, describing it as 'an e-bike that defines a new category – compact utility.'
It is 'Designed to carry two kids, a week's worth of groceries or 395 pounds of cargo. Folds down small enough to fit in a small SUV, van or an urban apartment. Adjusts to fit riders 4'9" to 6'4".'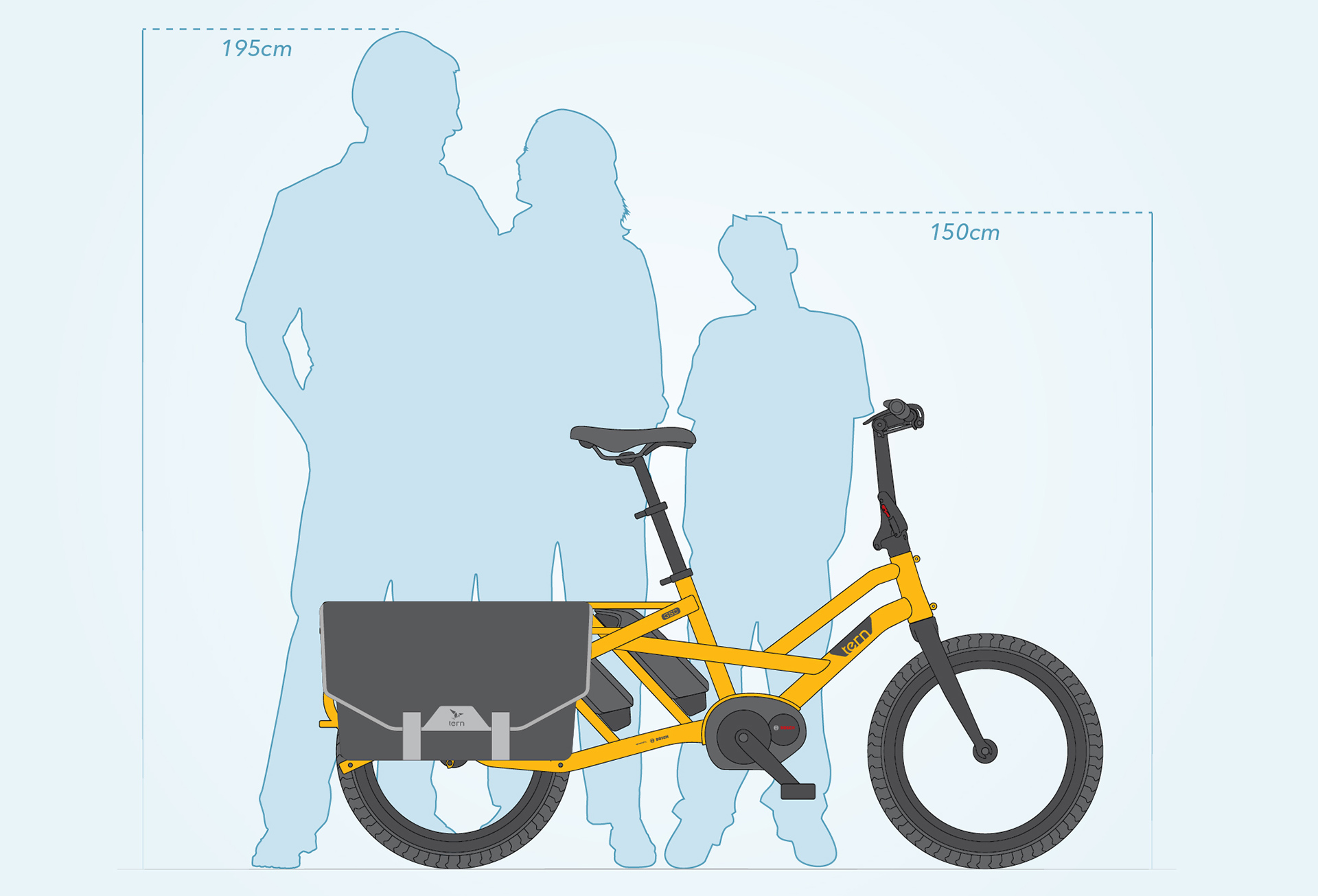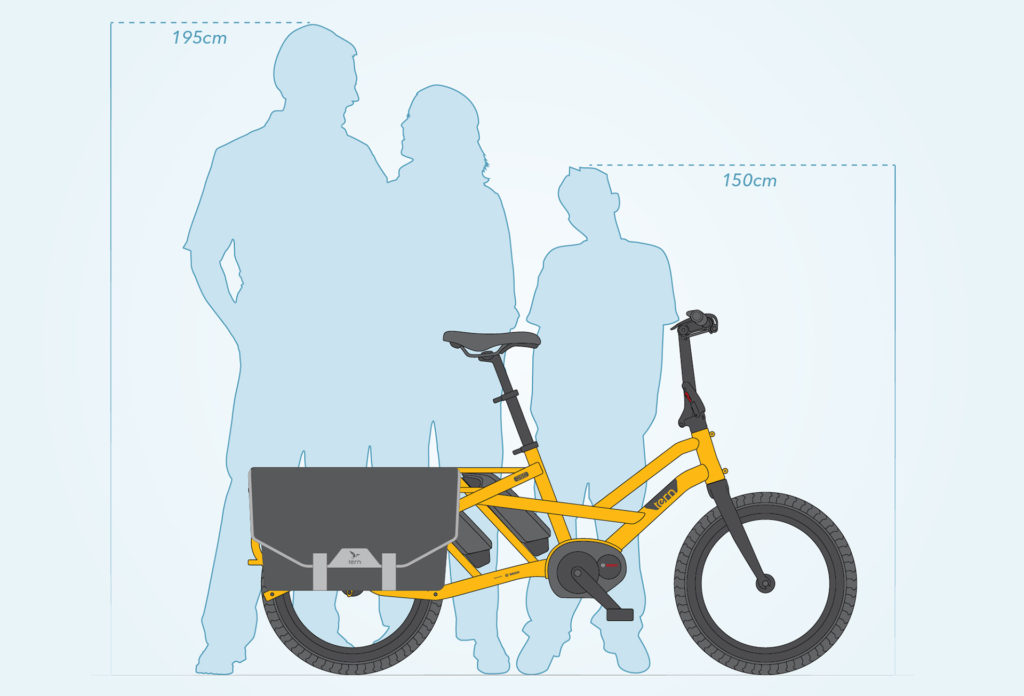 It even has dual Bosch battery capacity. Wow!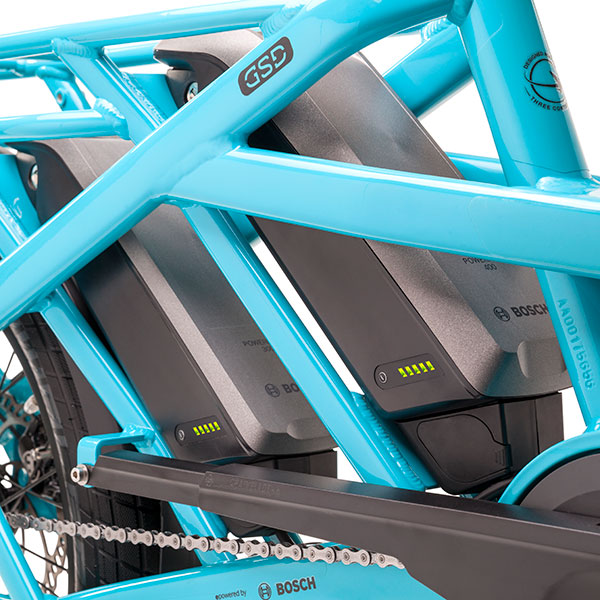 Brompton Starts to Roll Out E-folder in the UK
After last week's teaser video UK folding bike manufacturer Brompton have released more details of the new e-bike.
It will feature a front hub motor with a battery in the front bag, being removable when the bike is folded – so you have a folded bike and bag in carrying form, keeping portability to a maximum (reported weight 13.7kg without battery for the lightest two-speed version – there will also be a six-speed version).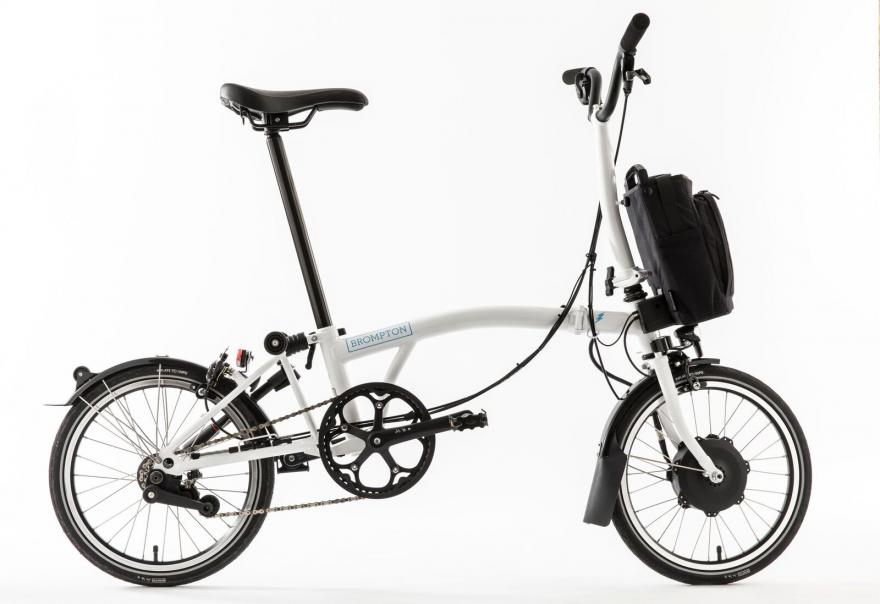 There are torque and cadence sensors in the bottom bracket.
The 300Wh battery will have a stated weight of 2.9kg.
It will not be available until 2018 but you can trial ride the bike at Brompton Junction in London and further test rides will be available across the UK.
It will not initially be available in other countries but Brompton hopes to roll it out across Europe at a later date.
New Bikes from Diavelo
Part of the large Dutch-based Accell Group, Diavelo will be presenting several new bikes at Eurobike 2017: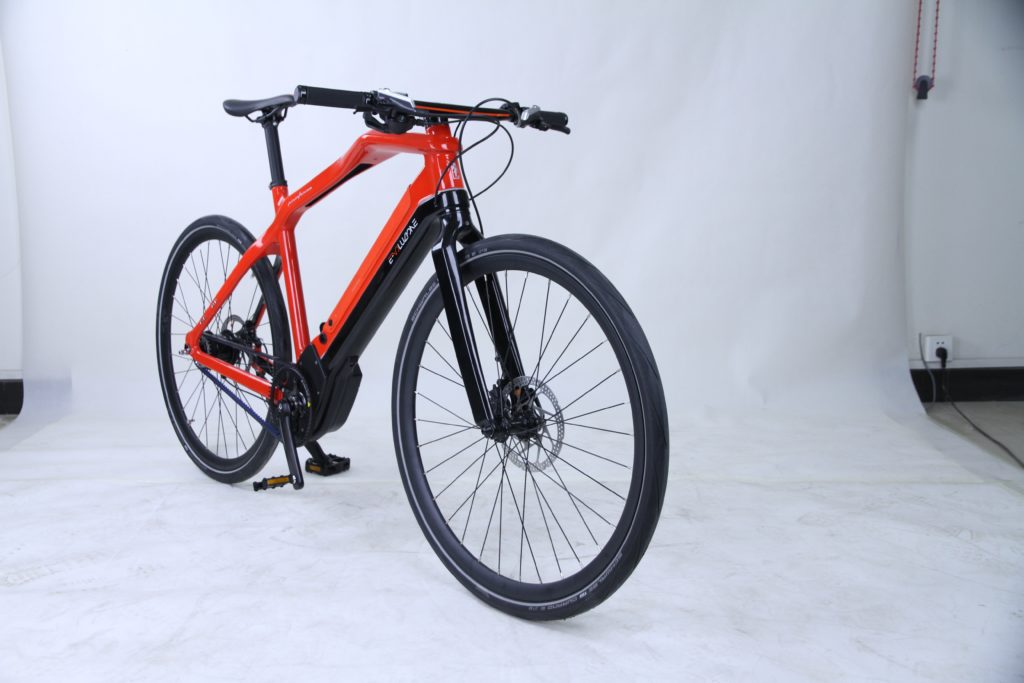 Limited edition Pininfarina E-voluzione (production run 88 bikes) features German Brose mid-drive and a high level of integration of all components. As frame and parts are mostly carbon fiber the weight is kept under 15 kg say Diavelo. GPS and electronic shifters complete the package.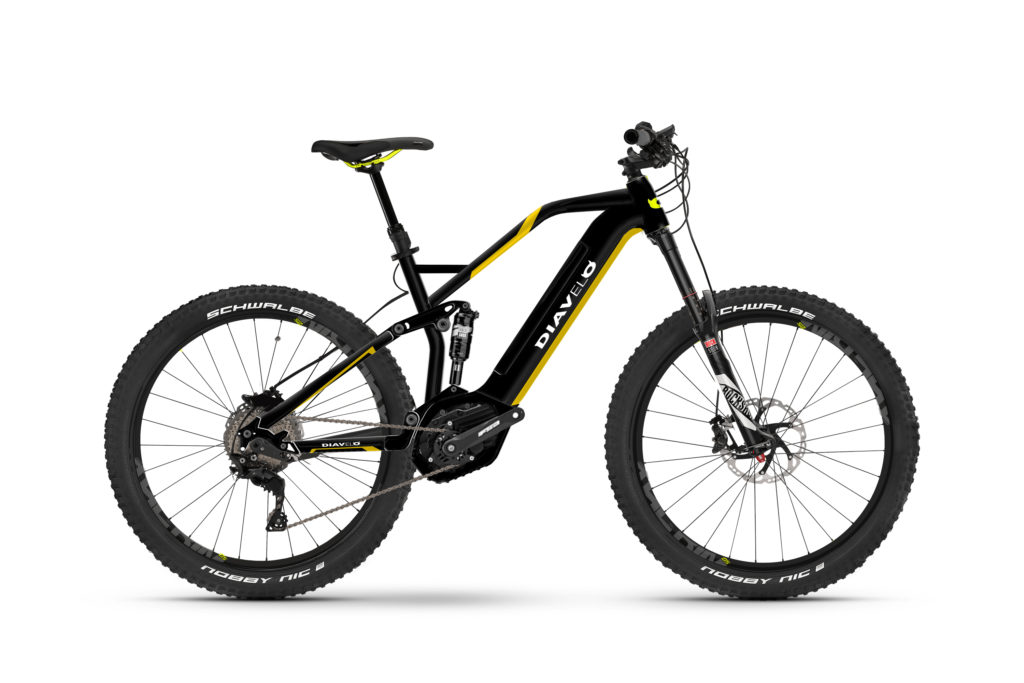 A complete model line with Bosch mid motors – city e-bikes, e-sport and e-race bikes – featuring the new Bosch PowerTube integrated frame battery system.
Diavelo also announced a new concept store for Zurich, Switzerland for autumn 2017.
New Juiced Cross Current S and Cross Current AIR
Juiced Bikes is rolling out some impressive eCommuters at economical price points.
The Cross Current S is a fully equipped 650 watt speedy commuter (up to 28 mph) that starts at $1,699.
The 500 watt Cross Current AIR is also a speedy commuter (up to 28 mph) that starts at $1,095!
And here is a good video about Juiced Bikes and their founder Tora Harris.
Copenhagen Wheel on Marin, Public, & More
The Superpedestrian 'all-in-on' e-hub, also known as the Copenhagen Wheel, will now be available via Marin, PUBLIC, Fyxation and Papillionaire bike brands rather than just as a retro-fit option.
Customers will be able to choose their bike at Superpedestrian.com and pick it up ready-to-ride from their local bike shop.
Diamondback Rolls Out eMTBs in the UK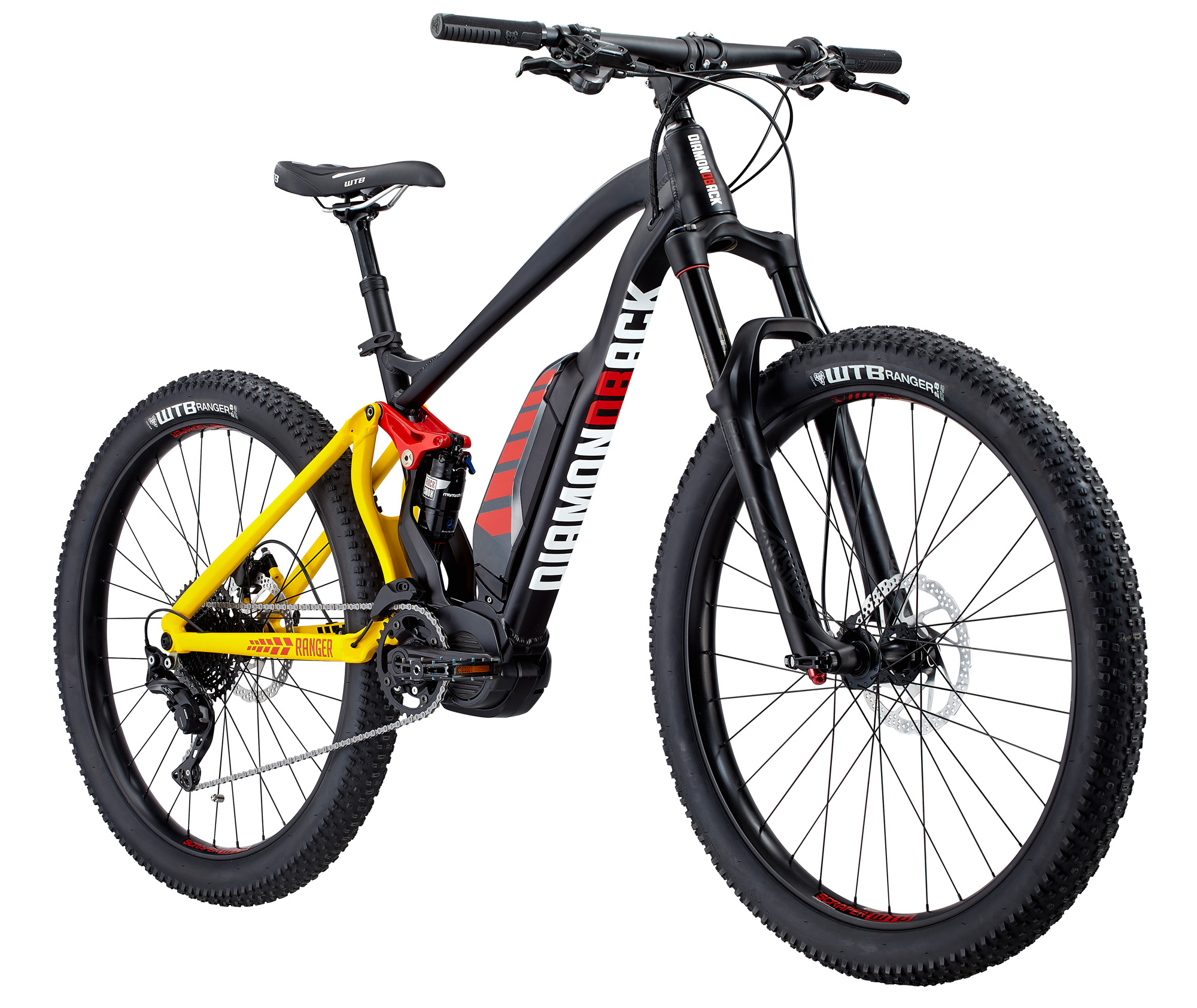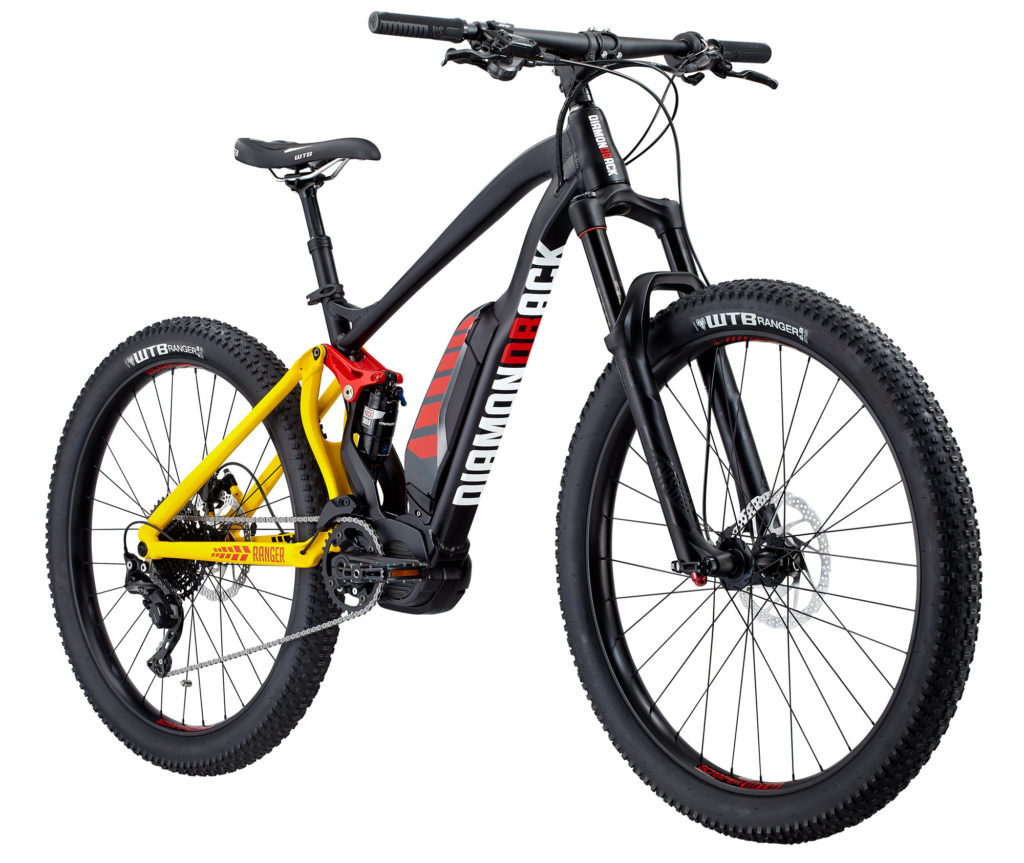 Diamondback has rolled out the Ranger series of full-sus e-mtbs in the UK and they are hitting the shops right now (the range is already available in the US).
The Ranger uses the Shimano E8000 eMTB specific mid-motor system. Diamondback stress they chose this system as it is narrower than some of its competitors and it allows some standard MTB geometry to be retained eg shorter chainstays – this they believe gives a more MTB-like ride.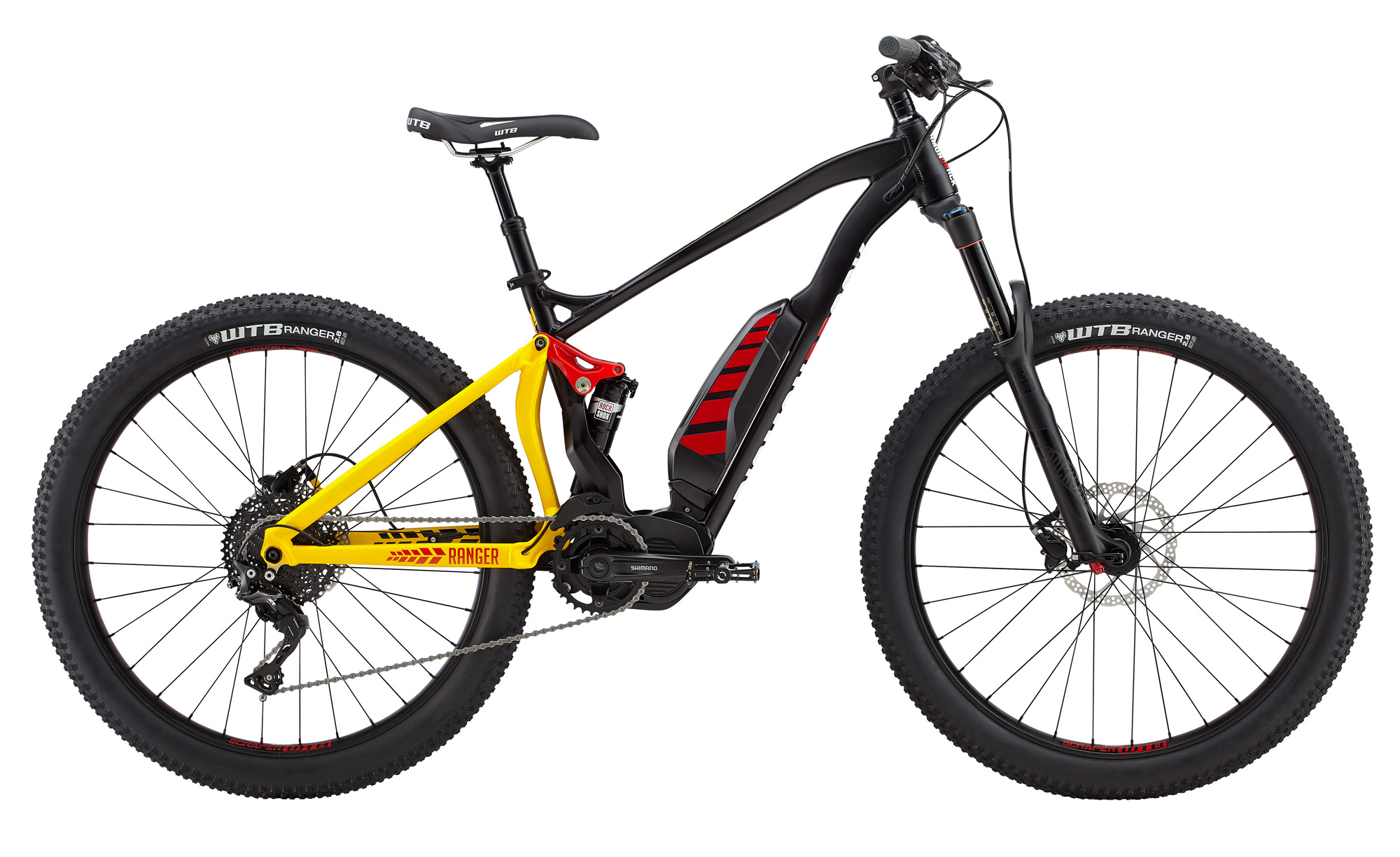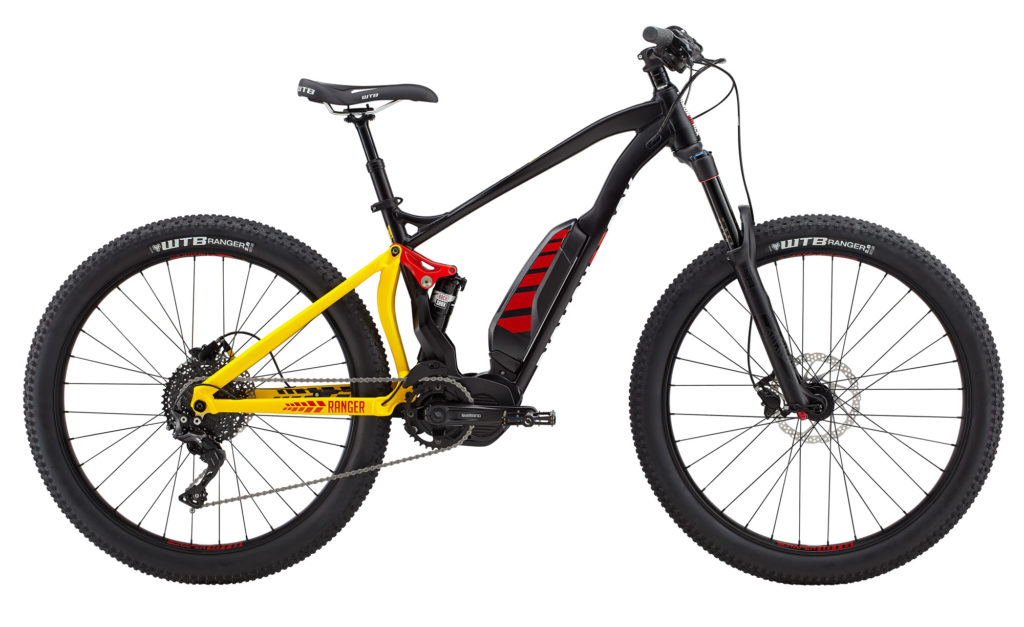 There is a 504Wh battery pack integrated into the frame and the top end Ranger 3.0 features Shimano Di2 XT electronic shifting.
Prices for the three models in the Ranger series are £3,650, £3,900 and £4,250.
2018 Lapierre & Haibike with New Frame Batteries
In this first video, checkout the Snake Power Technology battery that is a "linked" battery in the downtube. And here is more info on this bike and battery.
https://youtu.be/Nw9gz10yt90
And here is a look at a Haibike with the new Bosch PowerTube frame integrated battery:
https://youtu.be/cyvOZ_e1M1g
Bianchi & Ferrari Team up Ready to Produce E-bikes
Bianchi are an Italian bike manufacturer founded in 1885 and best known for their pale turquoise road racing bikes. They recently announced they are teaming up with Ferrari to collaborate on developing a new series of bikes, including e-bikes. Expect more news soon!
New Products
New Nuvinci Hub Premiers On Scott E-bike
Stepless hub gear specialists Nuvinci have announced the new N380X hub 'for sportive and cargo models'.
Aimed at the greater performance demands of e-bikes designed for town and trail, speed pedelecs and cargo bikes, this latest offering from Nuvinci will be featured on the new Scott E-Silence Evo.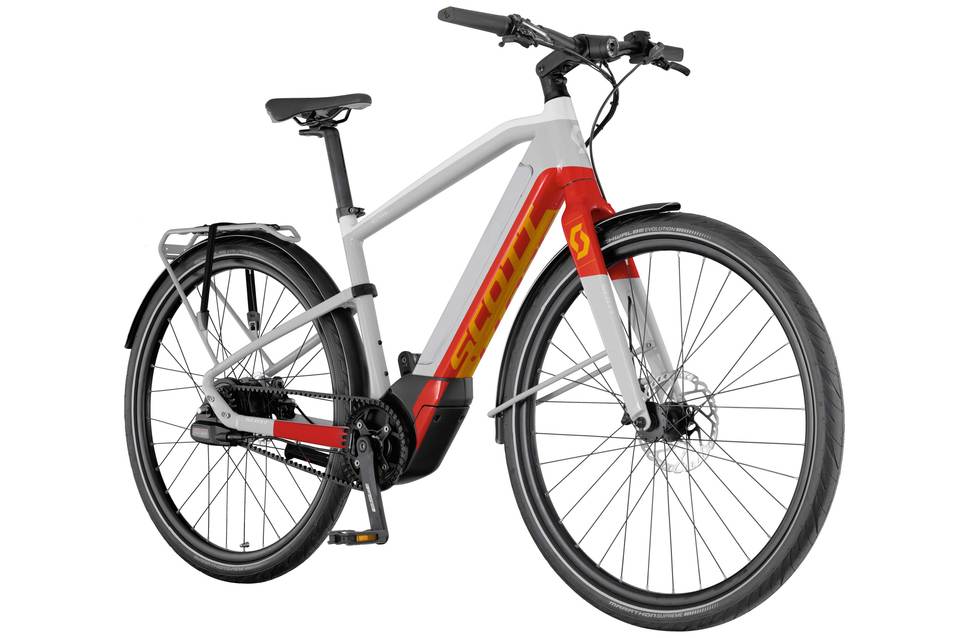 More Compatibility for Gates Belt Drives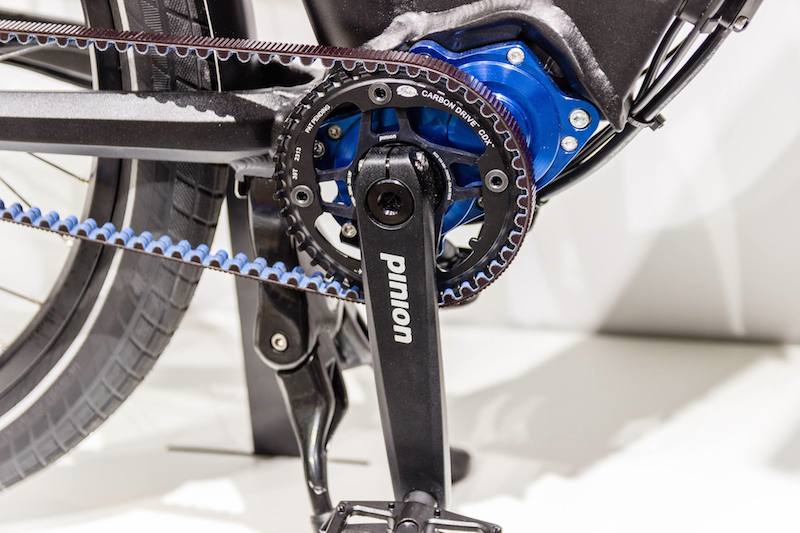 With more and more e-bikes opting for belt drives Gates has announced several new product developments designed to allow more and more e-bikes to use the low maintenance drive. Now the Pinion C-Line gearbox, Rohloff E-14 electronic shifting hubs and Bosch Gen2 and Gen3 motors all have belt options.
AHEAD for Helmet to Phone Communications
An Indiegogo campaign has launched for an intriguing sounding device that attaches to your cycle helmet to let you listen to and transmit sound – in this case to your mobile phone.
To quote direct from the crowdfunding campaign:
'With its built-in oscillator, AHEAD transmits sounds via vibrations so that you can listen to your favorite tunes, talk with friends, use navigational applications and your smartphone, all whilst staying alert and aware of your surroundings, keeping you safe and wireless.'
E-bike Biz
IRIS eTrike up for Eurobike Award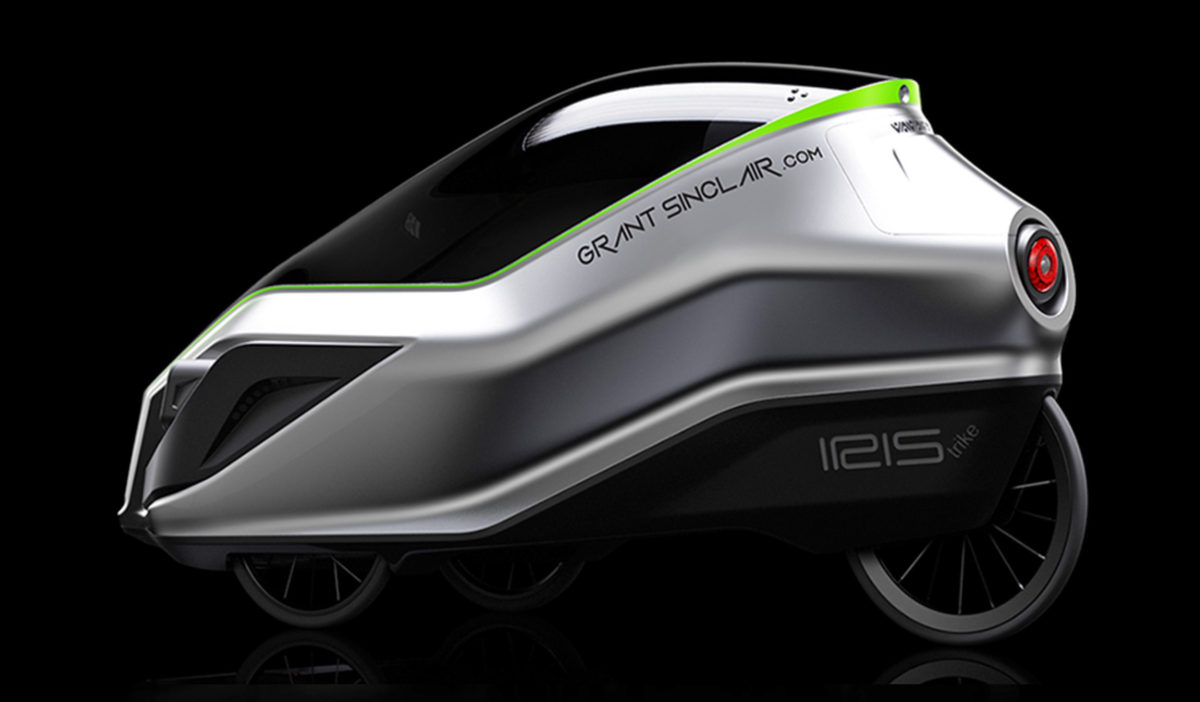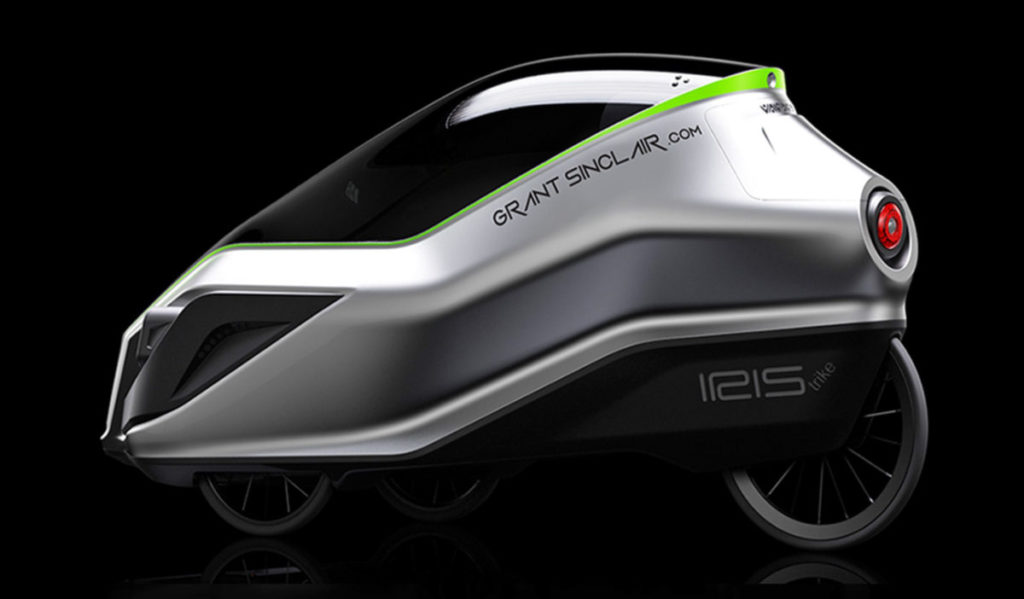 The UK's IRIS eTrike has been chosen for the final round of the Eurobike 2017 awards 2017 – the extremely striking-looking e-trike will be on the Tannus Solid Tires booth A1-419 (Tannus puncture-proof tires will be standard on the IRIS eTrike).
Husqvarna eBikes on the Horizon
Susanne and Felix Puello (previously of Haibike/Winora) have recently partnered up with KTM to launch a Husqvarna eBike line.
E-Bike Scheme for Montreal Workers
Global News reports 'The city of Montreal and Velo-Transit are launching a pilot project where people, through their employers, can use electric bicycles to ride to work. The project, which starts this fall, runs until next spring and has 500 employees sharing 50 bikes, two weeks at a time.
Panasonic Aims at Japanese E-mtb Market
Asahi Shimbun reports that Panasonic will launch an e-MTB onto the Japanese market this September. Notable mainly because the Japanese e-bike scene is largely dominated by more practical, non-performance urban models. According to Panasonic, only about 2 percent of electric power-assisted bicycles in Japan are used for sports purposes, but the ratio is expected to rise to about 10 percent in 2020.
Stay tuned for more e-bike news & reviews and thanks for reading!
-Richard
P.S. Don't forget to join the Electric Bike Report community for updates from the electric bike world, plus ebike riding and maintenance tips.
Reader Interactions