eBike News: 2018 Riese & Muller, Gazelle, Moto Morini, Brompton, New Accessories, & More! [VIDEOS]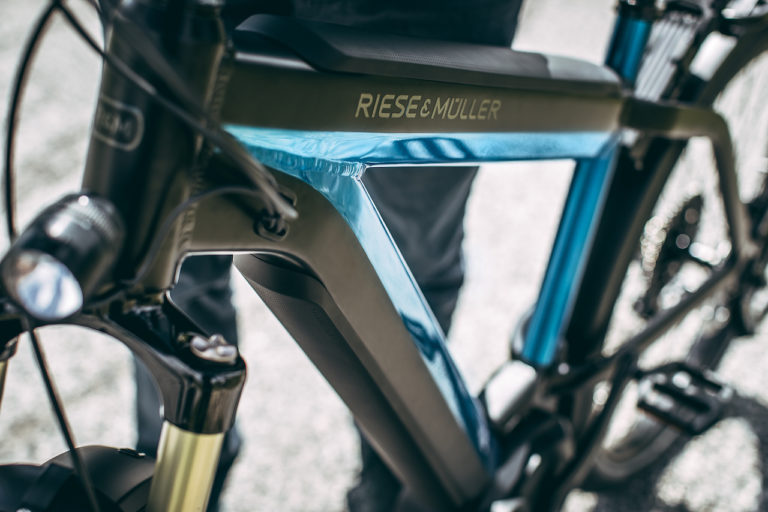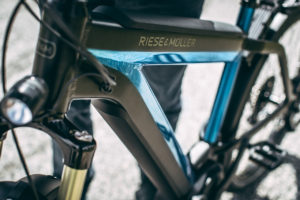 In this week's eBike news roundup:
2018 Riese & Muller, Gazelle, & Swiss Flyer eBikes
Moto Morini w/ Zehus All-in-One Hub
Brompton's E-teaser
Continental 48V eBike Drive System
Punctureless Tires, Smart Bells, Wooden Fenders & Solar Blinds
600 Mile UK Cycle Route
Speed Pedelecs on Dutch Cycle Path Debate
Inspirational eBike Riding from the US and the UK
And much more!
New Bikes
5 New E-bikes from Reise & Muller
German premium e-bike manufacturer Riese & Muller have announced five new Bosch powered models for 2018.
Delite GT Signature features an amazing array of high end components and the double Bosch battery set up for 1,000 Wh of total battery capacity.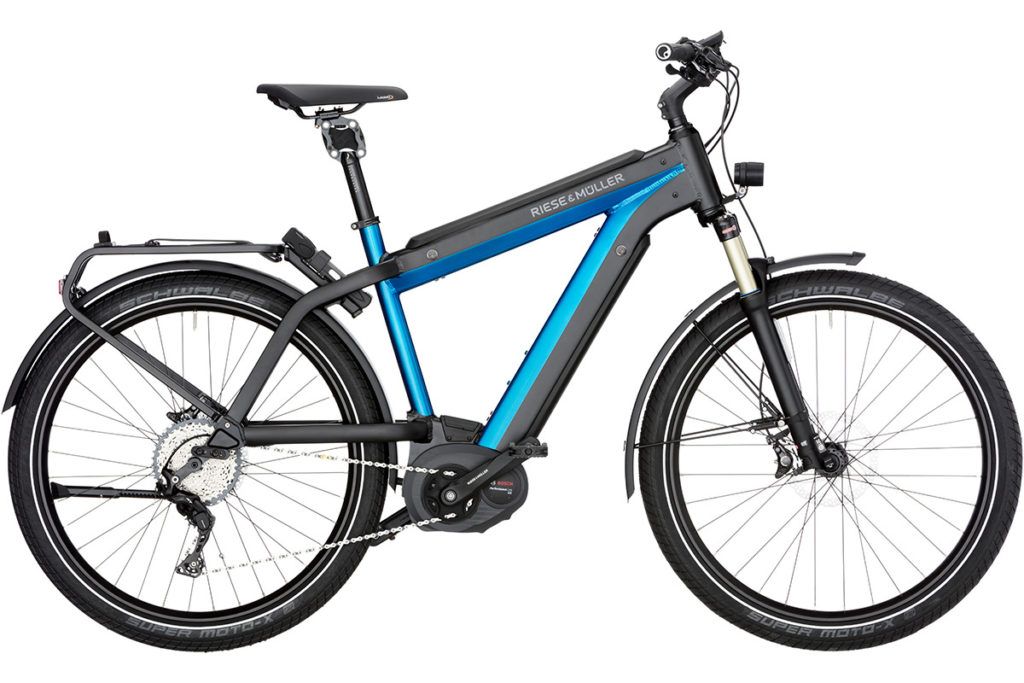 The new Superchargers have 2 new Bosch PowerTube frame integrated 500 Wh batteries, for a total of 1,000 Wh!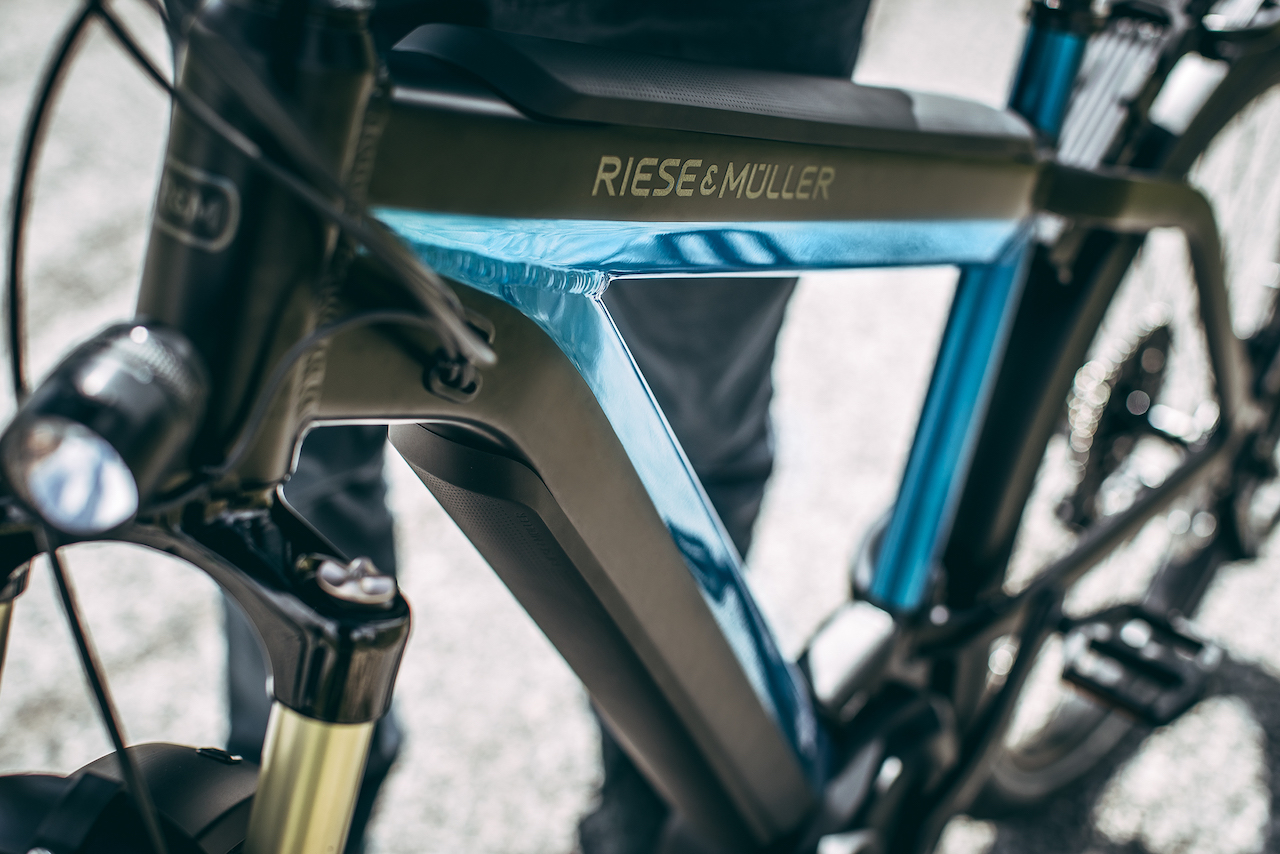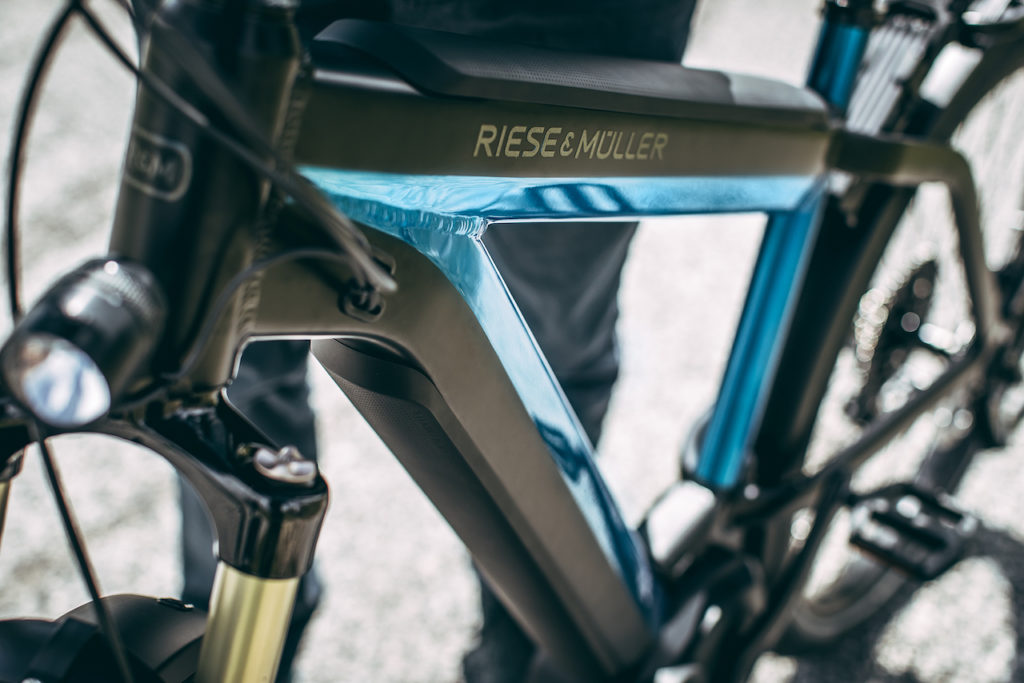 The Bosch PowerTube batteries are housed in the top and down tubes of the main frame.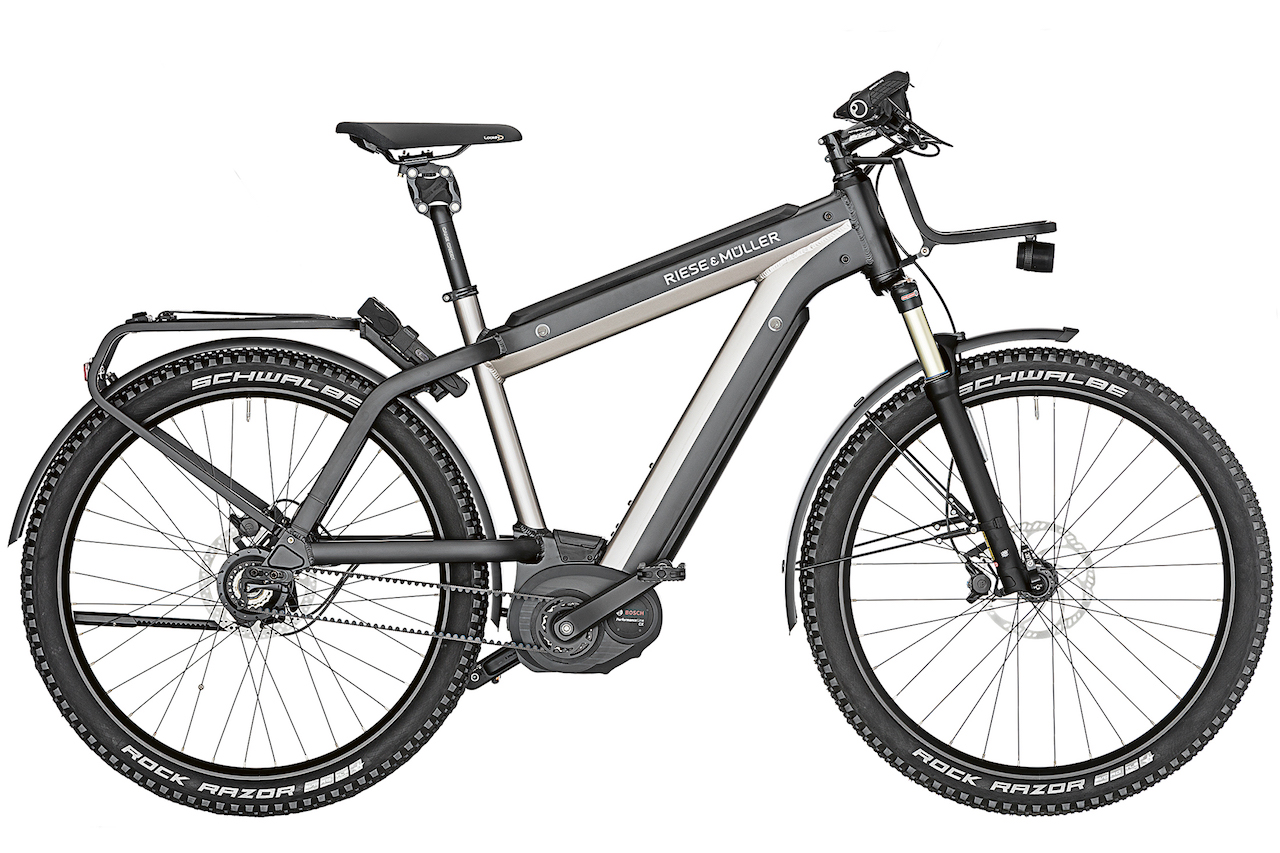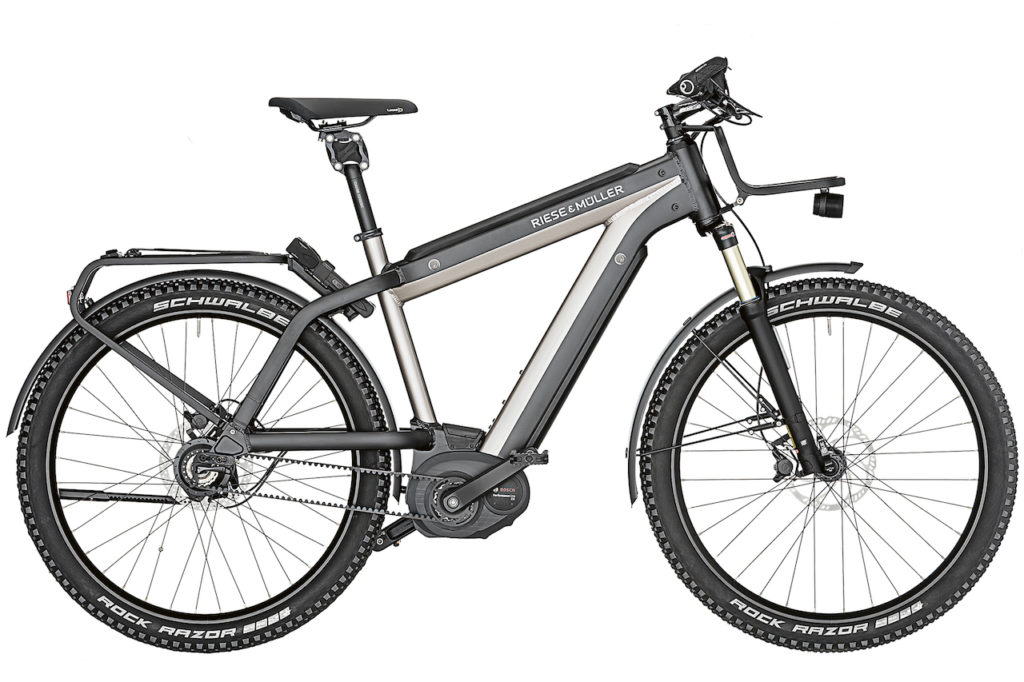 This is the Supercharger off road model with double PowerTube battery and Gates Carbon Belt.
The new Charger models have the Bosch PowerTube integrated battery in the bottom of the downtube of the frame.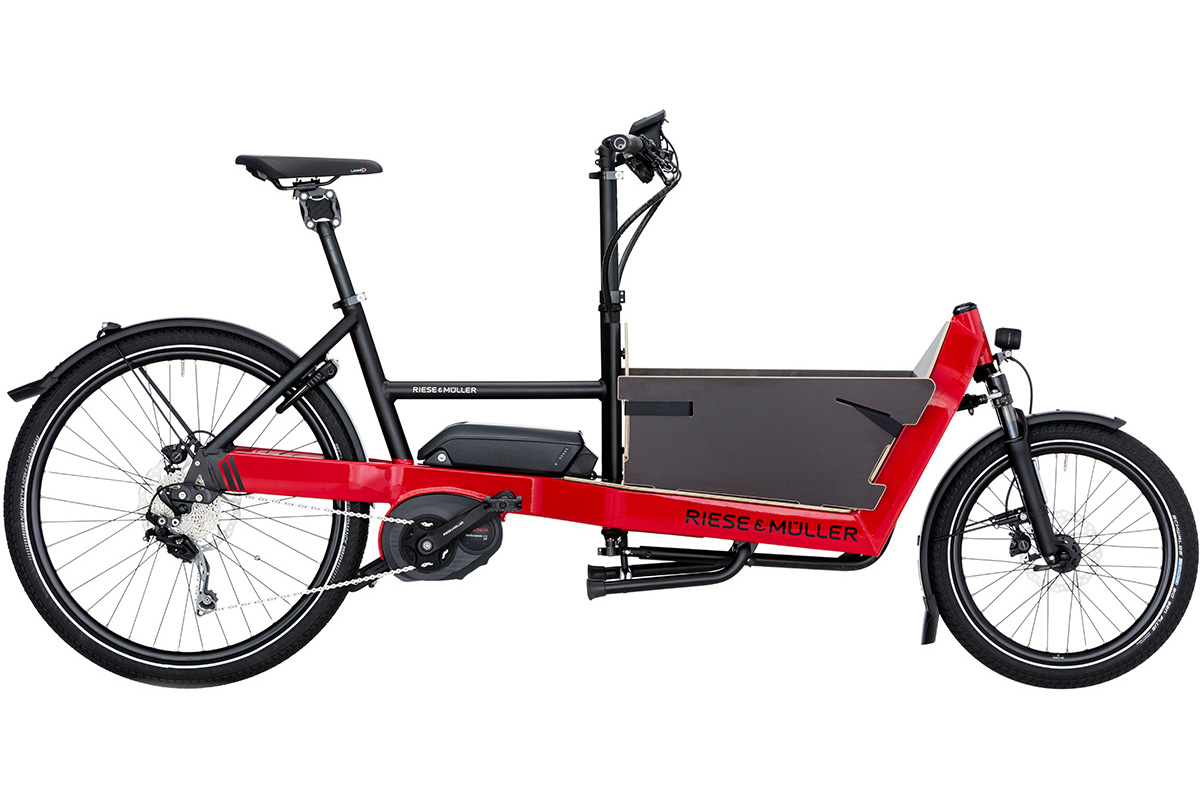 The Packster 40 is the R&M "short" eCargo bike. It has the option of double Bosch batteries as well.
The sleek looking Roadster model looks like a nice city commuter.
The Gates Carobon Belt drives are featured on both the Roadster and the Charger.
Gazelle Bikes for the US
Classic Dutch bike brand Gazelle have just launched two new e-bikes in the US, the new Cityzen C8 & T10 models.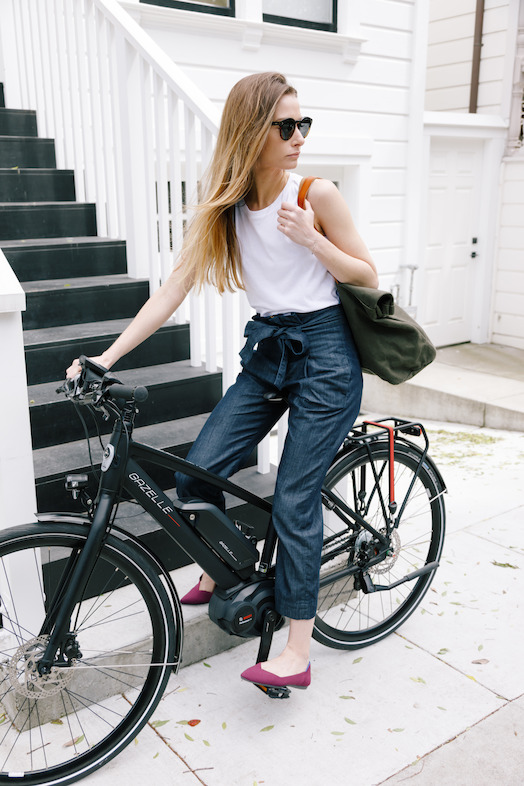 Both feature Bosch motors with 500Wh batteries but the C8 has eight hub gears and the T10 features derailleur gears.

Swiss Flyer Presents 2018 Range
Bike Europe reports on Swiss Flyer's new range. Last year the firm – extremely well-known in its native Swiss market – launched its first e-MTBs and this year has announced its new Tour and Urban ranges. There are newly branded Up and Go ranges based around a Panasonic mid-motor and frame-integrated batteries.
Moto Morini goes for the Retro Look
Moto Morini designs and makes motorbikes – and now e-bikes.
Rather than than go down the well-trodden path of a German mid-motor they have chosen the relatively unusual 'all-in-one' Zehus system.
So far 30 limited edition models have been sold, with one going to the International Cycling and Motorcycle Fair EICMA in Milan, where the full range will be launched in November.
Brompton E-bike on the Horizon
The long-awaited Brompton e-bike looks to have taken another step forward with this video clip, suggesting a front hub motor and batteries enclosed in the front detachable bag. An official launch appears imminent so more info may be available by the time you read this.
48V System from Continental
Brief details have been announced of a new 48V mid-drive system from Continental – as described here in Cycling Industry News. Gearing sounds interesting as Continental claim it is 'the first industrially manufactured 48-V drive with intelligent, fully automatic and continuously variable transmission'.
It's clear what is driving this technology; potential use in gas / electric hybrid cars, with the 48V system seen as the most efficient by Continental.
New Accessories & Other Products
Tannus Targets E-bikes
BikeBiz reports that cellular tyre brand Tannus will be launching both e-bike specific and a public hire specific tires at Eurobike trade show at the end of August. The eBike version will be sized at 26 x 2.0.
Shoka Bell
Shoka Bell claims to be 'a bell, a navigation device and a safety accessory all in one'. It appears to be shipping now for $129 on Kickstarter.
Wooden Fenders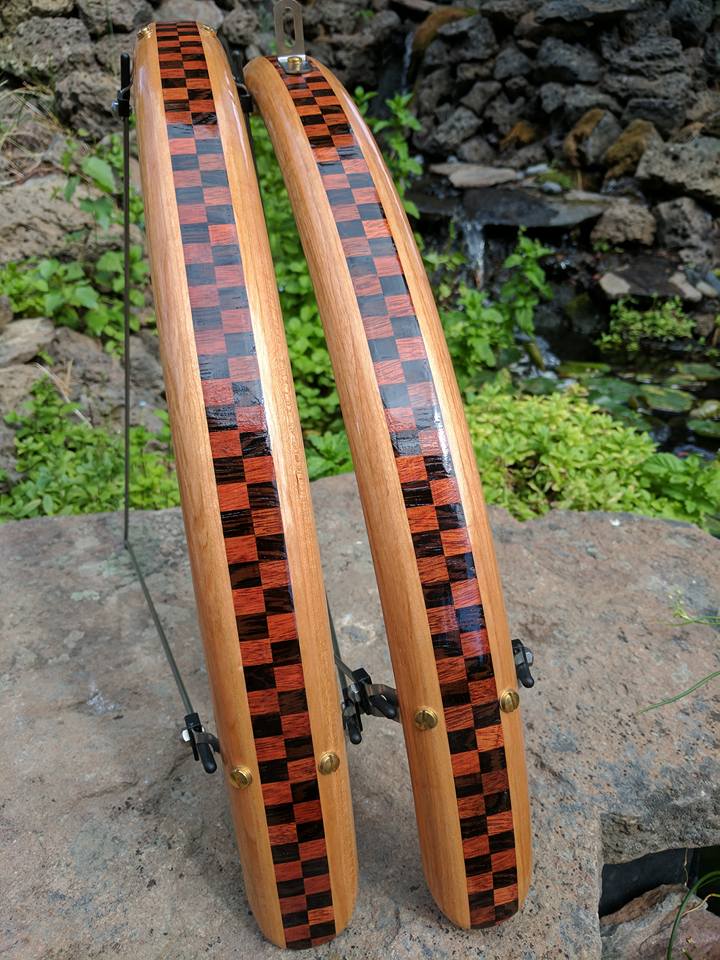 If your eBike lacks fenders and you really want to cut a dash and use sustainable material why not check out Woody's Fenders. Sale now on!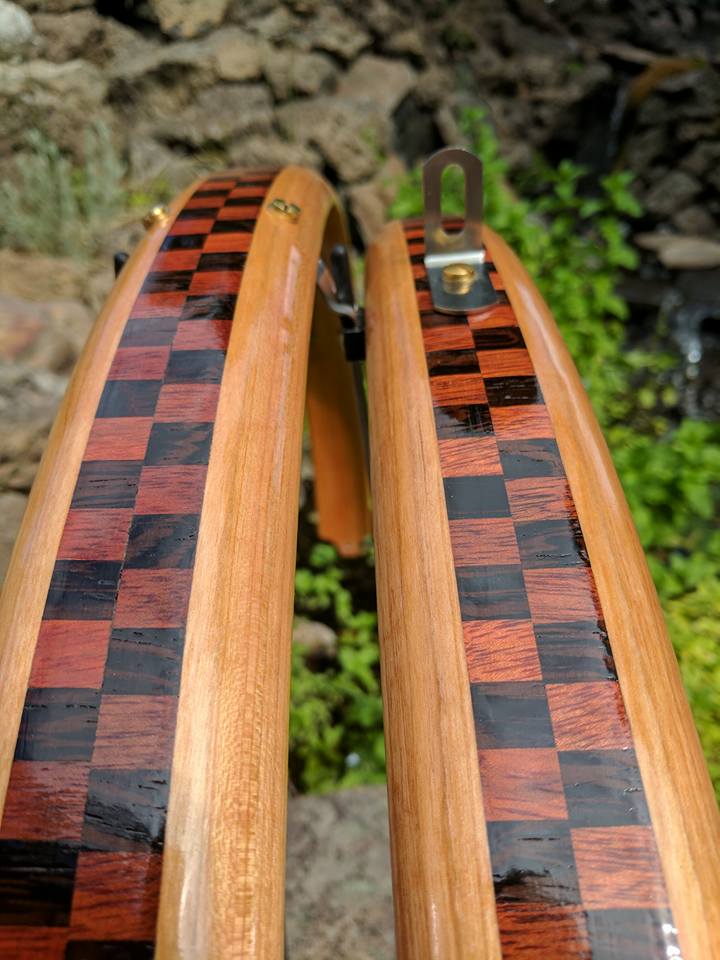 Solar Blinds
If you want to charge your e-bike with green, clean energy solar panels on your roof are one obvious answer. However, for those without sufficient rood space this design for solar blinds looks like it could hold potential (though do note it is subtitled Coming Soon Tech….)
Get Inspired
Manchester E-bike Ride in Aid of Terror Attack Victims
This report from the UK's Manchester Evening News describes a great event held by the city's professionals who undertook an electric bike ride to raise funds for the We Love Manchester Emergency Fund – a charity set up to support the victims of the terrorist attack at Manchester Arena.
The Fund has so far raised over £15m.
Pro cyclist advocates e-bikes.
If only there were more former pro cyclists like Rahsaan Bahati!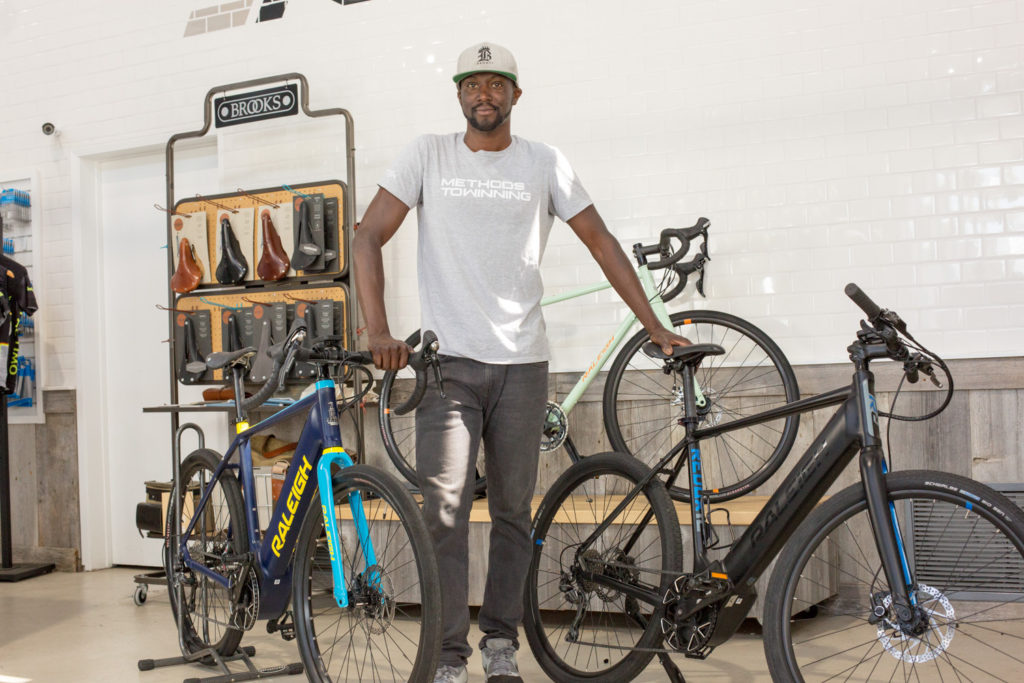 Now running the Bahati Foundation with the aim of helping inner city youth, he is a great advocate for e-bikes and he shows just how his perception changed totally just by actually riding an e-bike. In a nutshell he's come to realize you do get exercise, save time and money, and help to save the planet.
Infrastructure
UK's HS2 Bike 600 mile Bike Lane still in Pipeline
Plans for a 600 mile cycleway linking Birmingham to London and running alongside the new high speed HS2 rail link between the two cities remain on track according to BikeBiz.
Dutch Debate Speed Pedelecs On Fast Bike Lanes
Some European countries are still grappling with the implementation of traffic laws to regulate just where 45kmh / 28mph speed pedelecs will be allowed. In the Netherlands for example Dutch cyclists organisation Fietserbond are arguing for speed-pedelecs to be allowed on the F35 Snelweg or 'fast cycleway' a 4m wide strip of tarmac.
S-pedelecs have been banned on the F35 since January 1, 2017, but local authorities are reviewing the situation. The path runs through the province of Twente, and apparently the problem here is that the municipalities, and not the province, are the F35 administrators. So all municipalities must give permission for s-pedelecs.
Should Bikes be Taxed?
This is the question posed by the Tax Foundation in the wake of the news that Oregon state will be imposing a $15 excise tax on the purchase of some new bicycles (that meet particular criteria).
Colarado has backed off the idea of a bike tax but it could be a flavour of things to come.
Edmonton Solar Watering
This report shows a great idea Edmonton have put into practice – using solar-powered e-trikes fitted with water pumps to keep the bike lane planters watered whilst not interfering with its running by parking a truck nearby.
E-Bike Biz
Accell's 6 month Results Mixed
Bike Europe reports that one of Europe's biggest bike and e-bike group of companies, Accell, faced 'challenging' conditions in the Netherlands and North America as revealed by it's latest financial results for the first half of 2017. However, in Germany and other neighbouring countries higher sales in e-bikes were recorded. Sales of sports e-MTB's from the Haibike, Ghost and Lapierre brands recorded particularly strong growth.
E-Vehicles
UK Announces 2040 Ban on Petrol and Diesel Cars
The UK seems to be set to go electric – hopefully spurring more interest in and acceptance of e-bikes. The media have been getting very very excited about a government announcement that there will be a 'ban' on petrol and diesel cars from 2040.
Just in case you thought the UK government had become green overnight, this is a court enforced announcement just days before a legally binding deadline….
Stay tuned for more e-bike news & reviews and thanks for reading!
-Richard
P.S. Don't forget to join the Electric Bike Report community for updates from the electric bike world, plus ebike riding and maintenance tips.
Reader Interactions