eBike News: Project Y eRoad, New eMTB's & Racing, eRecumbent Trike, & More! [VIDEOS]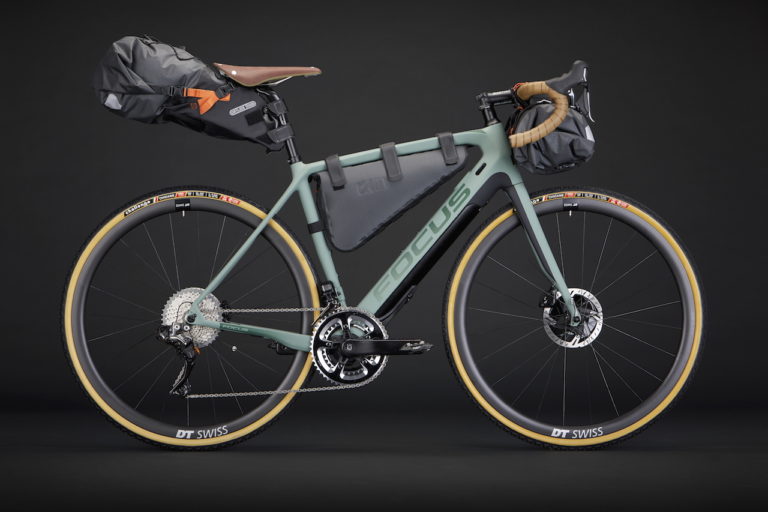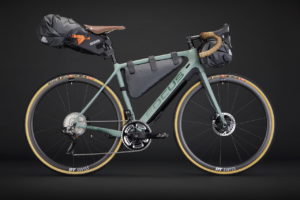 In this week's e-bike news round-up:
Focus Project Y eRoad Bikes
2018 Electric Mountain Bikes
Electric Mountain Bike Racing Video
New Recumbent TerraTrike eTrike
Upgraded Falco Hub Drives
Iris eTrike Uses Tannus Airless Tires
Dockless eBike Share for San Francisco
Van Moof GPS Sheds Light on Bike Theft
And much more!
New E-bikes & E-bike Systems
Focus Project Y Electric Road Bikes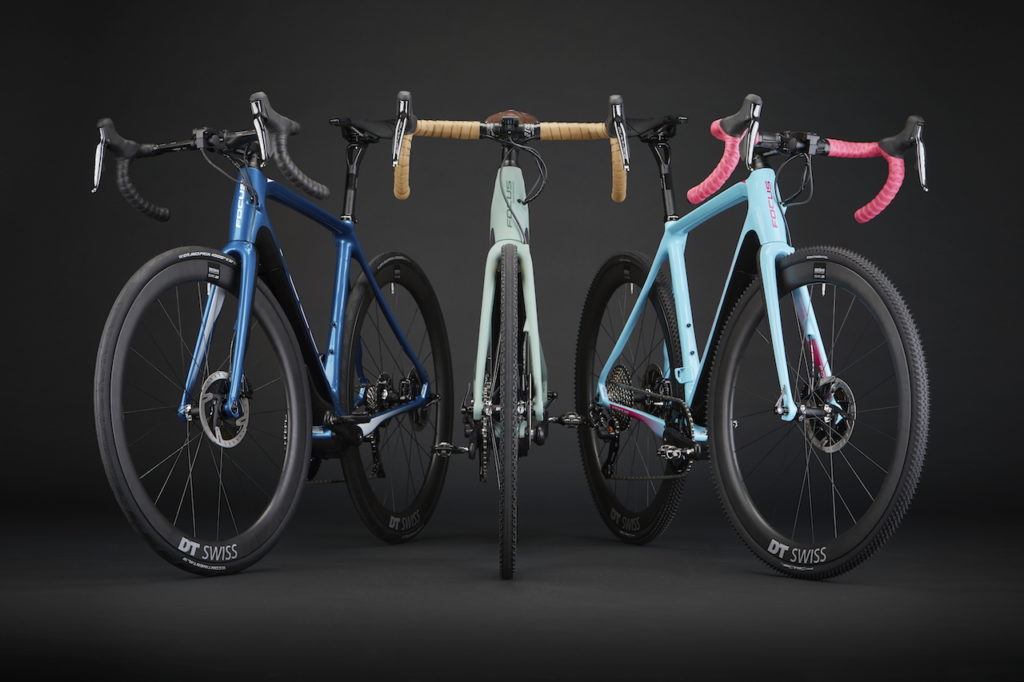 Focus Bikes has launched their Project Y line up of eRoad bikes that use the Fauza 250 watt mid drive and frame integrated battery system. The claimed weight of these carbon fiber frame and fork eBikes is 26.5 pounds (12 kg)!
These are prototype eBikes that they are considering for production. They are inviting feedback about these bikes at their website.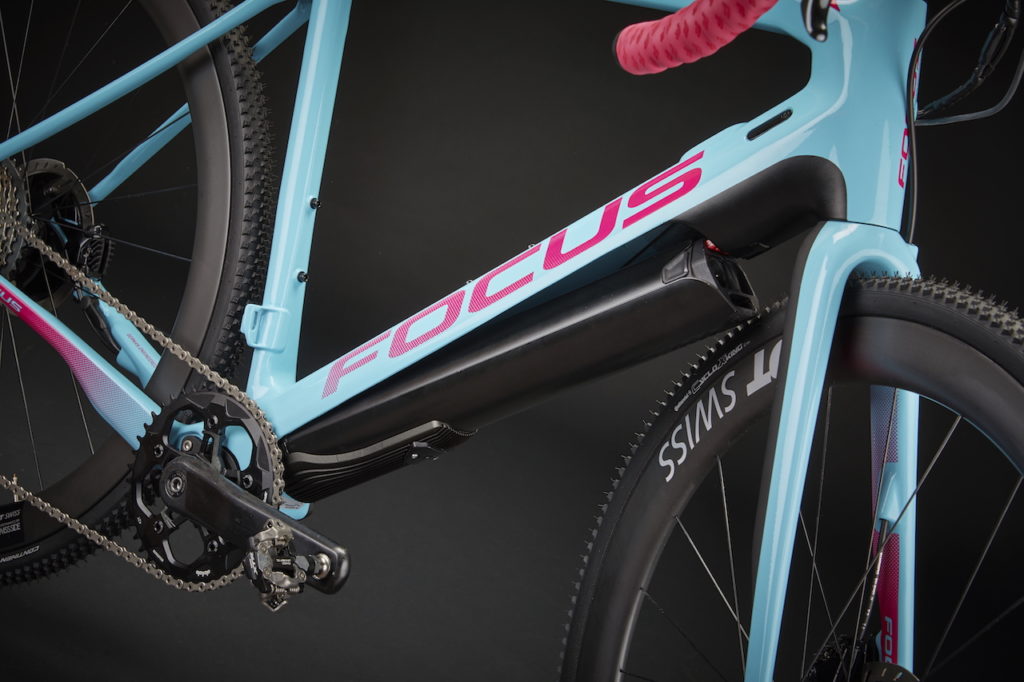 The Fauza lithium battery is housed in the downtube of the frame and the mid drive motor has a very compact size.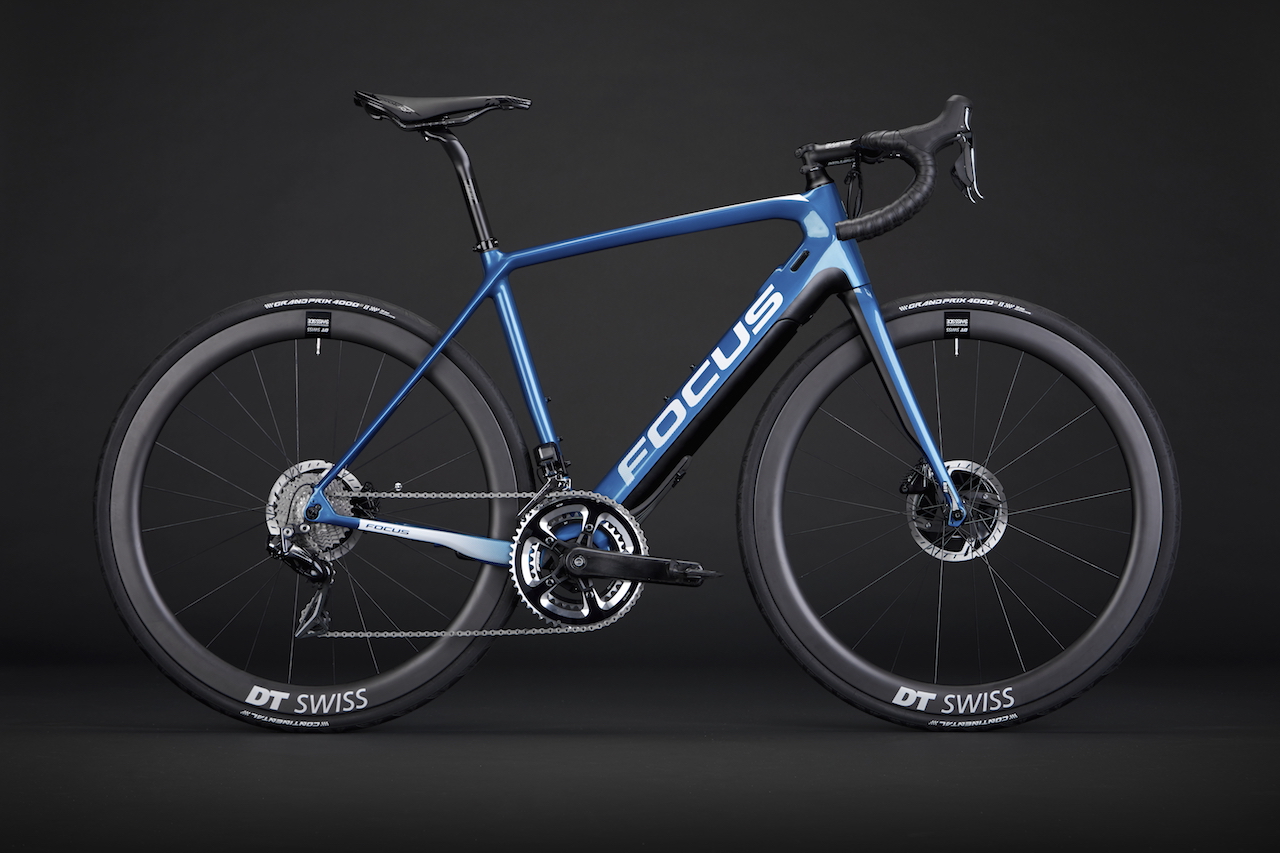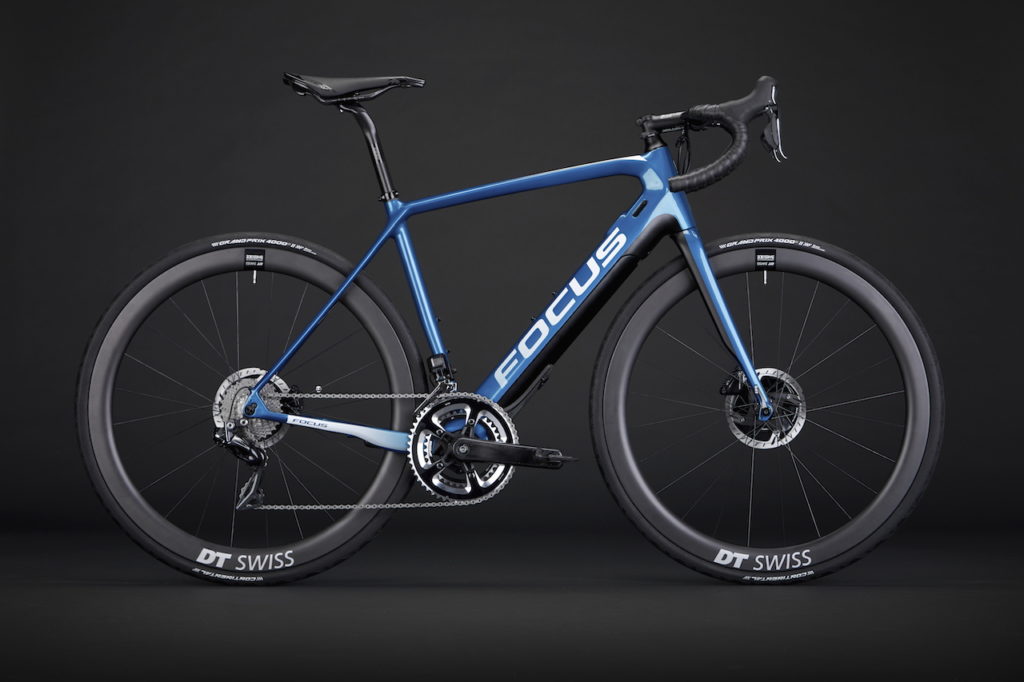 This is their pure road version with a healthy selection of high quality components from Shimano, DT Swiss, and more.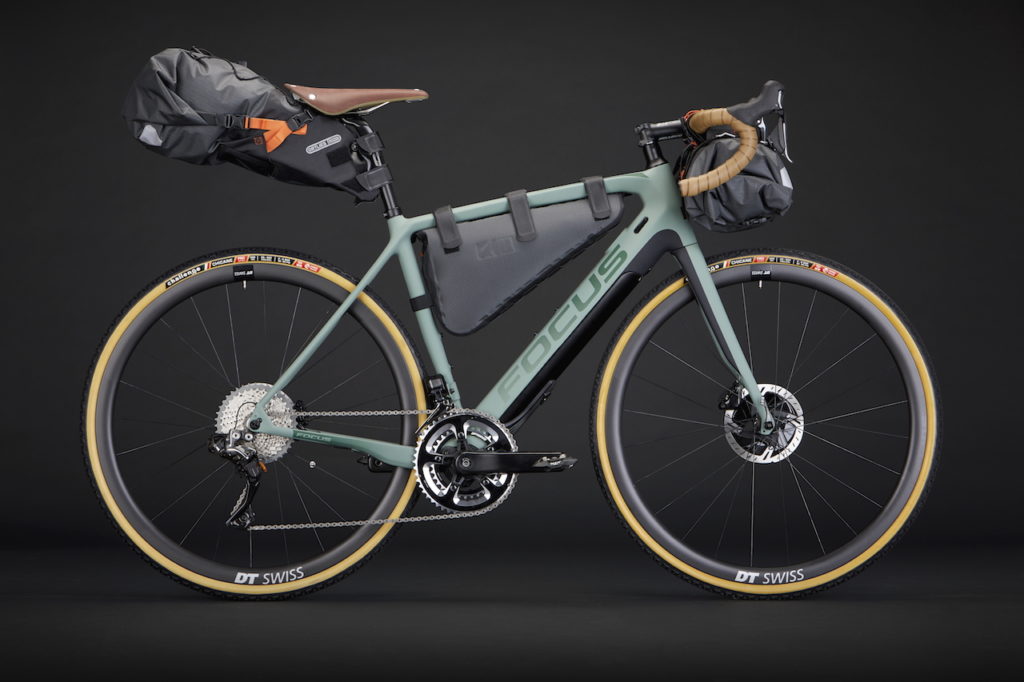 This is their all-road version that is decked out with bike packing/touring gear for eBiking adventures.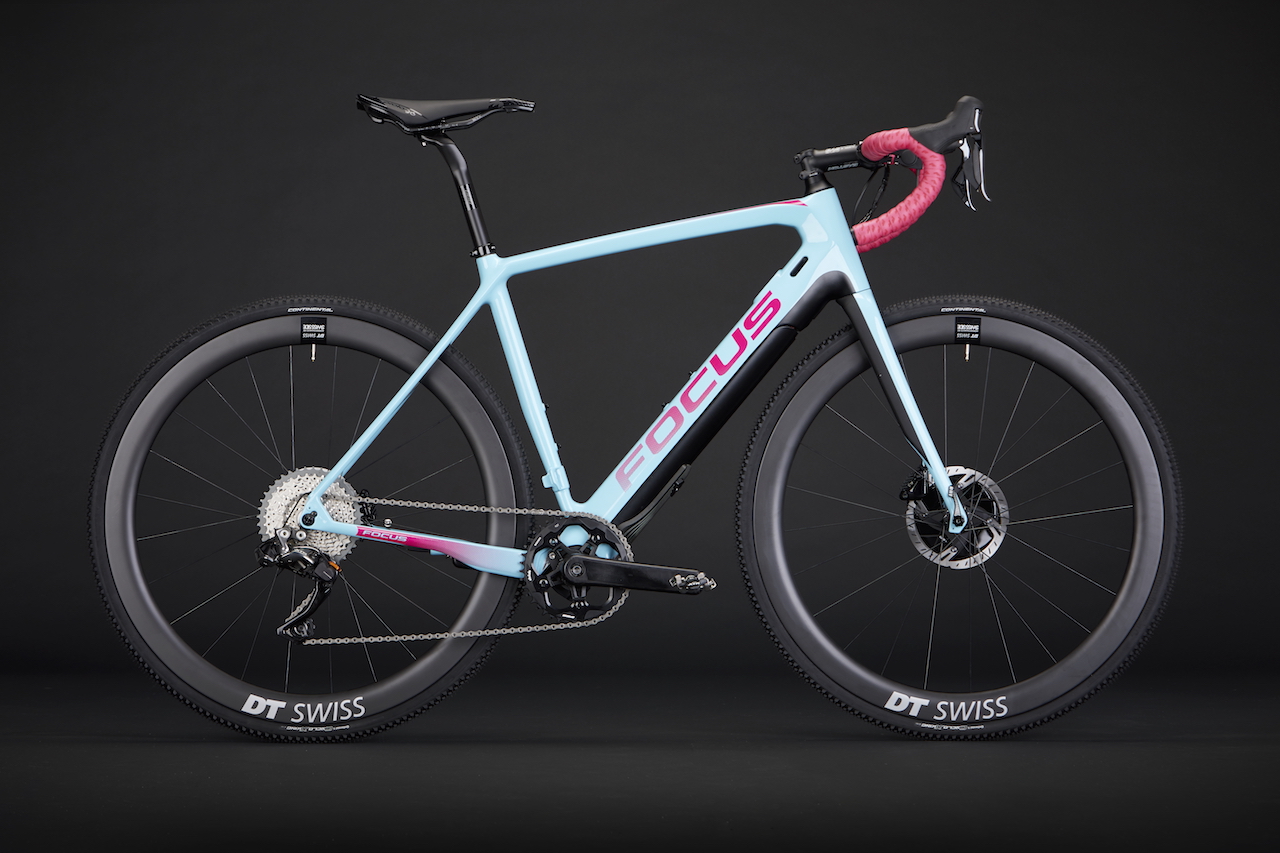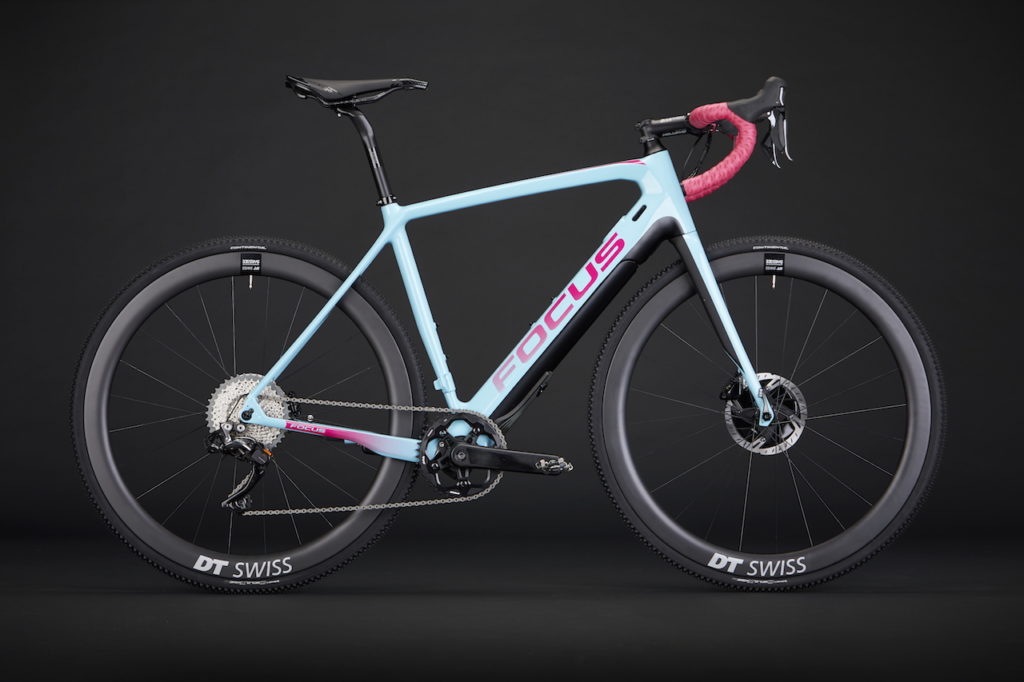 This is their cyclocross style eBike that has knobby tires for off road possibilities.
Pricing for these? Stay tuned.
Here is a video from Fauza about their mid drive system that is similar to what is being used on the Project Y eBikes:
https://youtu.be/XoZesWKI0C4
New 2018 eMTB's
Here's a look at some of the new electric mountain bikes from the recent Eurobike Media Days:
https://youtu.be/83BThjqFnoE
In order: BH Bikes, Bionicon, BMC, Conway x2 , Corratec, FANTIC, FOCUS, KTM, MAXX BIKES x2, NICOLAI, Ridley, SCOTT x2, Simplon, Stevens.
New Recumbent E-trike

U.S. recumbent trike manufacturer TerraTrike recently announced the release of the new Rambler E.V.O., an electric-assist recumbent trike.
The new model uses a 750-watt, 5-phase motor made by Falco eMotors. Jeff Yonker, marketing director at TerraTrike said "We've figured out the ideal torque setting and assist level so that it's very predictable and optimized for assistance and range – up to 60 miles on a charge. However, if you want to tweak the setup, the additional accessories will let you unlock even more capabilities."
Additional accessories – the console, throttle, and plus-minus switch – allow the rider to adjust assistance levels, put the motor into a regenerative mode to charge the battery during long descents, or activate the "crawl" function, which is intended to get the trike rolling from a stop and engage a reverse gear for backing up.
An Android-compatible app is currently available to customize the motor setup from your smartphone. The iOS app will be released soon.
The E.V.O. ($2999 MSRP) will be available through all authorized TerraTrike dealers in late July. More information can be found on the TerraTrike website at TerraTrike.com.
Upgraded Motor Systems from Falco
Falco eMotors, as used by the TerraTrike, has announced the 2018 models of its Hx electric assist hub with integrated speed and torque sensors.
Falco says, "2018 models introduce several significant upgrades to the Hx eAssist motor platform……the new torque sensor for freehubs. 2018 models include an integrated speed sensor which adds additional capability to the torque sensor and the ride.
Other upgrades to the line include wired plus minus (WPM) controls with LEDs and the wireless module which uses low energy ANT+ communication. Now the module has been updated to be ANT+/BLE compatible allowing for controls through Apple products such as iPhone etc."
For more detail about the updated system look here.
Tannus Airless Tyres to be Fitted to IRIS eTrike
EBR has previously brought you news of the remarkable IRIS eTrike from the UK.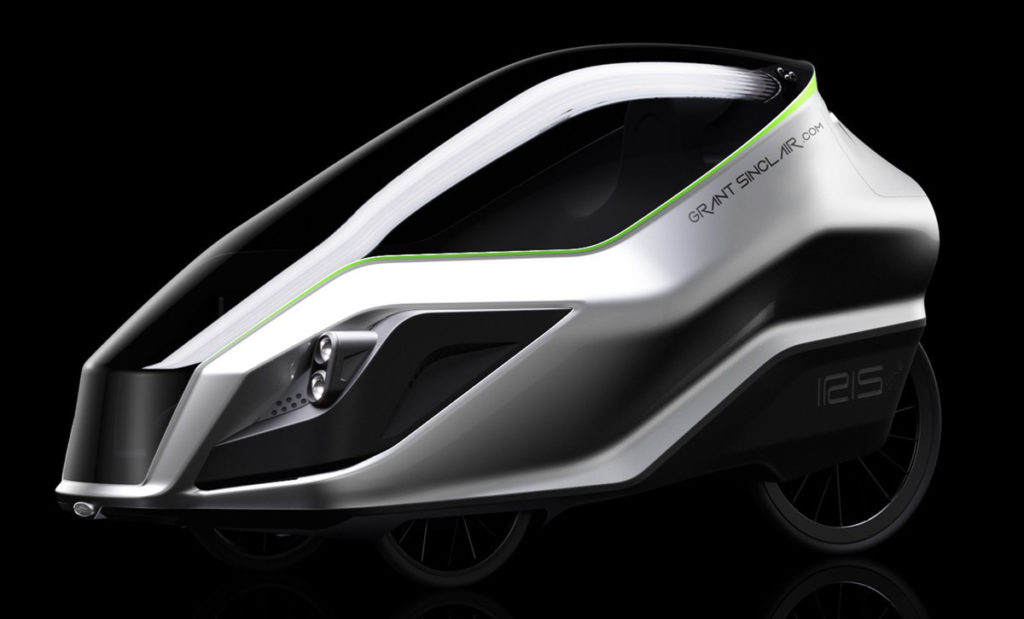 Now Grant Sinclair has confirmed that thanks to a new deal with the airless tyre brand, the IRIS eTrike will be equipped with one 26 inch Tannus rear wheel and two 20 inch front wheels.
The IRIS has 8-speed race bike gearing, together with a 250 watt pedal assist motor – more powerful versions will be available for other territories.
Details of the Tannus components are now on the IRIS website.
Get Inspired
eMTB Racing from the Sea Otter Classic
Here are some of the highlights from the Haibike/Bosch electric mountain bike race that was held at the Sea Otter Classic in April this year.
Checkout all the new 2018 features from Bosch in last week's eBike news post.
Van Moof Leading the Fight Against Bike Theft
This Fast Company report shows how one company's pledge to return all stolen bikes to their owners via their integrated GPS tracking system threw a revealing light on global bike theft.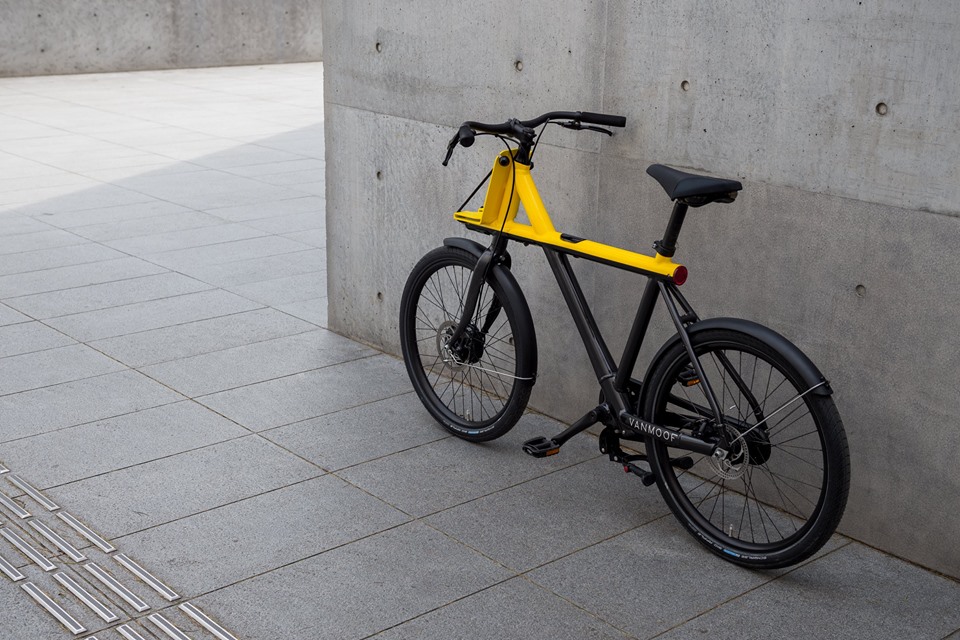 EBR recently reported on the launch of Van Moof's Electrified S model.
E-bikes for Glastonbury Festival
The Glastonbury music festival is something a summer institution in the UK and massively popular with many young (and not so young) music lovers. Loughborough's 50 Cycles have supplied e-bikes to festival organisers to aid the massive logistical undertaking of making sure all runs smoothly.
Raleigh Set Out Reasons to E-bike
Raleigh UK have been in touch to set out 4 great reasons to choose an electric bike today – if you know someone thinking about getting into electric bikes why not show them this?:
"If you or your family are new to cycling, or you're returning to the road for the first time in a while, then an electric bike could be a great place to get started.
Electric bikes are not just a great way to get around, they are packed with other benefits you can enjoy every day too…
1. Great for health and fitness
Power assistance doesn't mean cheating. In fact, electric bikes help you go further and see more during your ride. You can take on those big inclines and other challenges that would have previously been too difficult.
2. Get back in the saddle
If you're returning to exercise after a sustained period out of action, because of an injury for example, an electric bike is a great place to start cycling again. The assistance an electric bike offers ensures you are putting less strain on your body.
Maybe you haven't biked at all for a while and you're lacking in confidence? An electric bike is a great way to regain your confidence on two wheels
3. Commuting? No sweat!
Let's face it, no one enjoys sitting in traffic on their commute to work but arriving at your destination hot and sweaty after cycling isn't always the best option either. Electric bikes allow you to travel as efficiently as a normal bike without the normal strain.
4. Safe on the road, safe for the environment
Riding on the road can be daunting. Road awareness comes from experience and concentration, so wouldn't it be great to have one less thing to worry about when you're out on your bike? Electric bikes make it easy to maintain a constant speed, you won't slow down as much on hills and that means less wobbly moments.
Isn't it time you went electric?"
Bike Share
San Francisco gets E-bike Share
This report from the SF Chronicle tells us that 'The Bay Area's first electric bike-sharing program put 100 neon-red bicycles on San Francisco streets this week……This will be the first e-bike program for Social Bicycles, a Brooklyn, N.Y., firm that runs bike sharing in 27 cities.
This week, the company is running a free e-bike demonstration in the Bayview and Mission districts. Eventually, it plans to charge $1 for 15 minutes of riding.'
Branded Jump, intriguingly the e-bike is not yet permitted by the city to operate from the usual method of docking stations, so Jump is stationless, which means all of the location and locking technology is on the bikes, so users can find and unlock them with a smartphone app. They can be locked to any bike rack, but users will get a $1 credit if they return the bike to a designated spot and charged an extra $1 if they don't.
Eventually the company hopes to install electric charging stations around the city, but for now it's picking them up and recharging them in a Bayview warehouse.
E-bike Biz
EWABI Electric Bamboo Bikes Subject to Recall
We've previously covered the great progress made by EWABI, who are promoting bamboo e-bikes in Bali. Unfortunately they have issued a recall of their bikes subsequent to a battery fire. Although not great news it's really heartening to see them tackling the recall in such an open and detailed way and also committing to new checking protocols on batteries to ensure this does not happen again.
Do keep this in perspective though – e-bike battery fires are very rare occurrences. Check out our article on the possible causes of battery failure and fire here.
Dutch E-bike Sales Growth Stops
Bike Europe reports that the pattern of e-bike sales growth for many years in the Netherlands was halted in 2016, though it didn't decline. There was some good news though for Dutch bike shops, with e-bikes earning them more revenue than previously. The article also contains an interesting discussion on the potential of speed-pedelecs in the Netherlands, which can travel under power assistance at up to 45kmh / 28mph.
Stay tuned for more e-bike news & reviews and thanks for reading!
-Richard
P.S. Don't forget to join the Electric Bike Report community for updates from the electric bike world, plus ebike riding and maintenance tips.
Reader Interactions