eBike News: Glowing eBike, High-Tech eBikes, New eMTB System, Uphill Flow Trails, & More! [VIDEOS]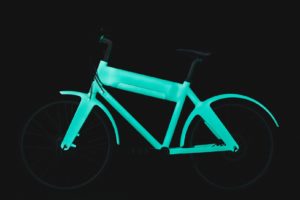 In this week's e-bike news roundup:
Biomega Glowing eBike
Rocky Mountain eMTB with New Mid-drive
Van Moof Electrified X with Finger Print Lock
Flash eBike with Touchscreen
Uphill Flow Trails
360 degree Helmet Cams
New eBike Law for NY State?
And much more!
New Products
Danish E-bike that Glows in the Dark
Denmark's distinctive Biomega OKO e-bike was launched as a glow in the dark version this week at their flagship Copenhagen store.
But the bikes, using special fluorescent paint, will only be available in a limited edition of 20. The bike itself is distinctive because of its 'integrated' looking carbon fibre frame and its Gates Carbon Drive.
Van Moof Electrified X Gets Soft Launch in Japan
Dutch e-bike firm Van Moof are best known for their distinctive bike frame with its extended top tube housing front and rear lights. Their existing e-bike, the Electrified S, is also big on connectivity and electronics integration, with battery and controller housed in the frame.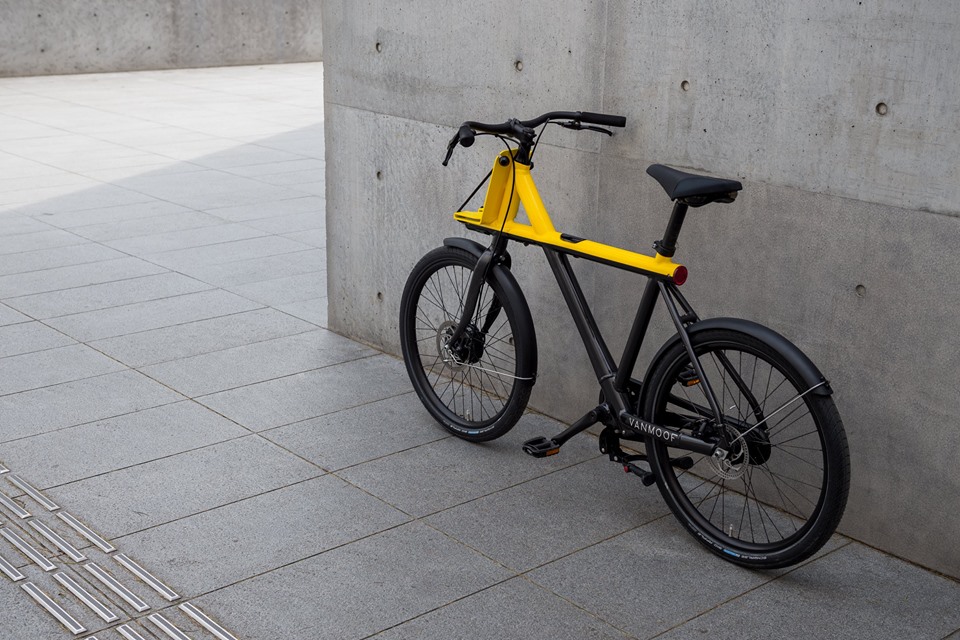 The new Electrified X model is slated for launch in 2018 but has gone on limited release in Japan, where its use of 24″ wheels is meant to fit in with streetscapes where many items are smaller than western standards may be used to.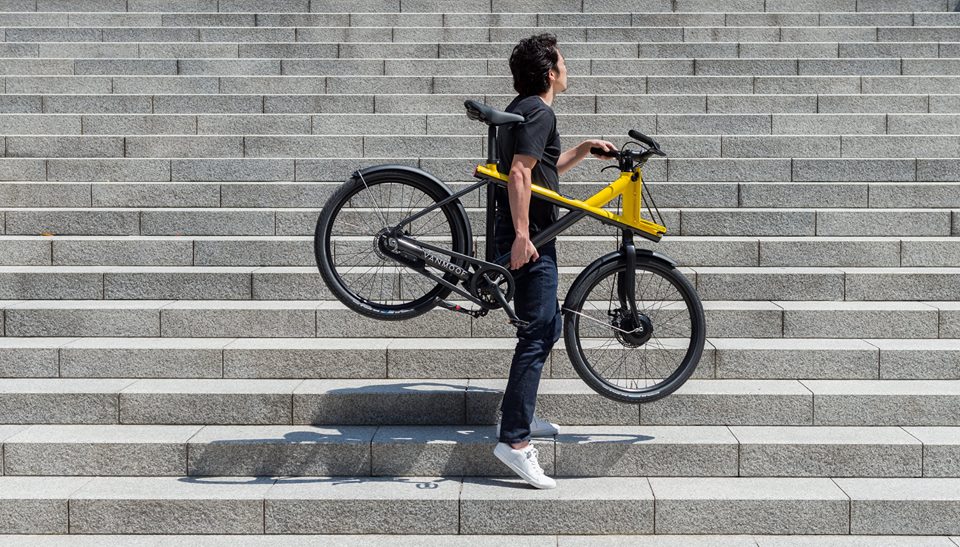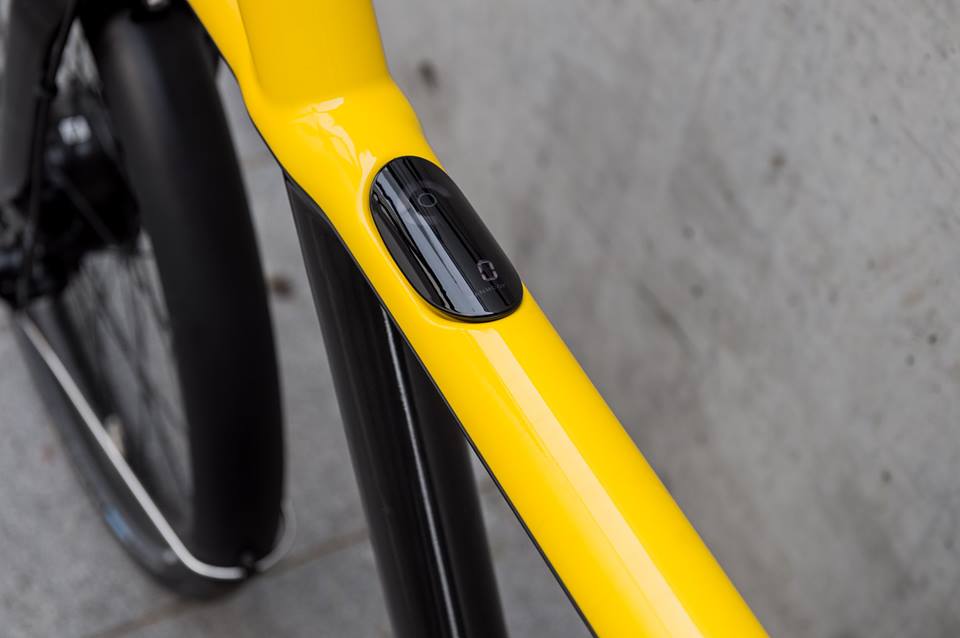 Electronic integration means fingerprint recognition integrates with electronic locking and the bike uses GPS tracking to help trace it if stolen.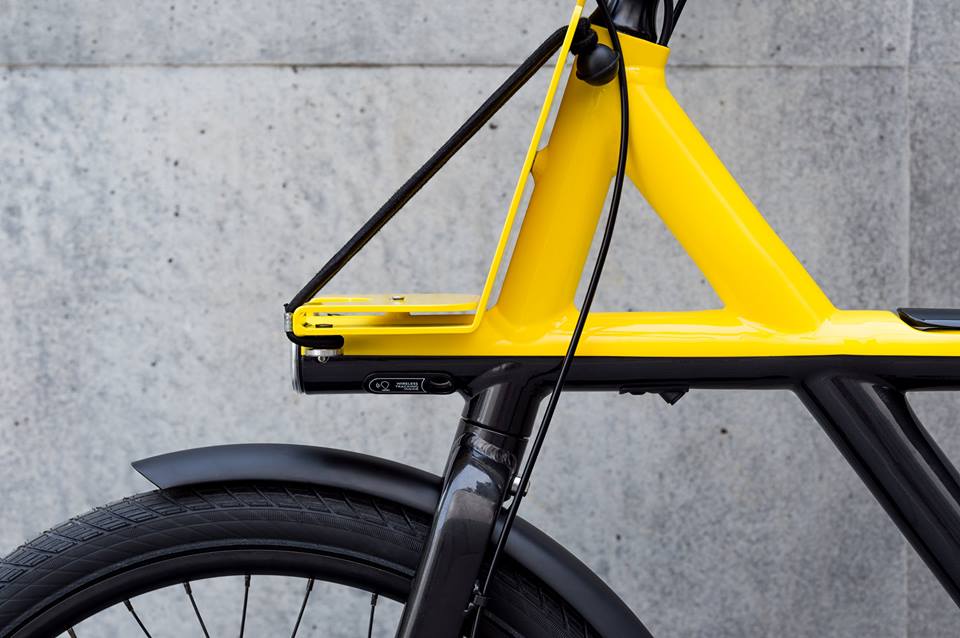 Rocky Mountain Altitude Powerplay eMTB
Rocky Mountain has now jumped into the electric mountain bike scene with their impressive looking full suspension Altitude Powerplay.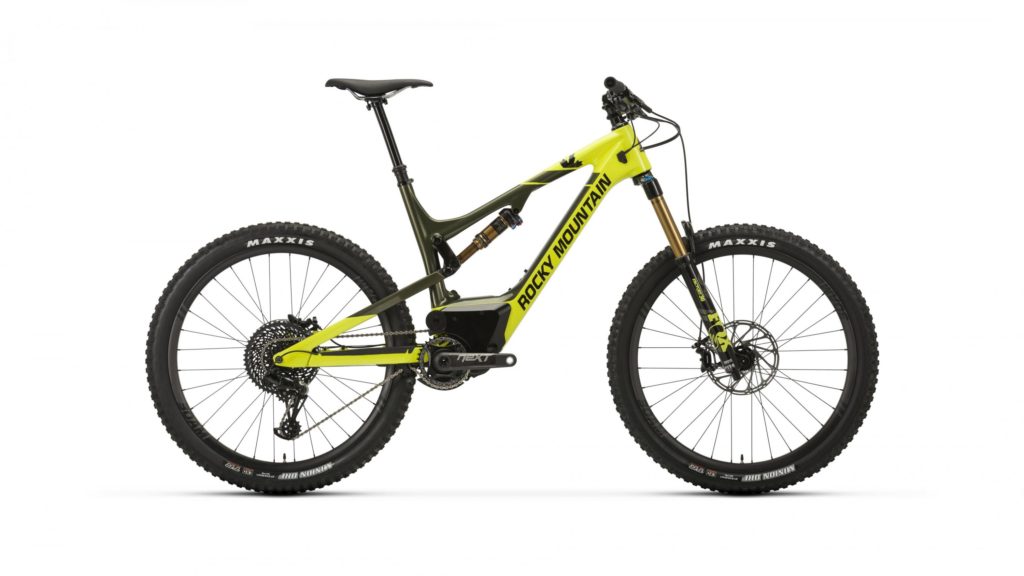 And they really jumped full force into the scene with their own 250 watt mid-drive system, 500 Wh or 632 Wh lithium battery housed in the downtube, carbon frame, 27+ wheels, and a solid mix of SRAM, Fox, and other components.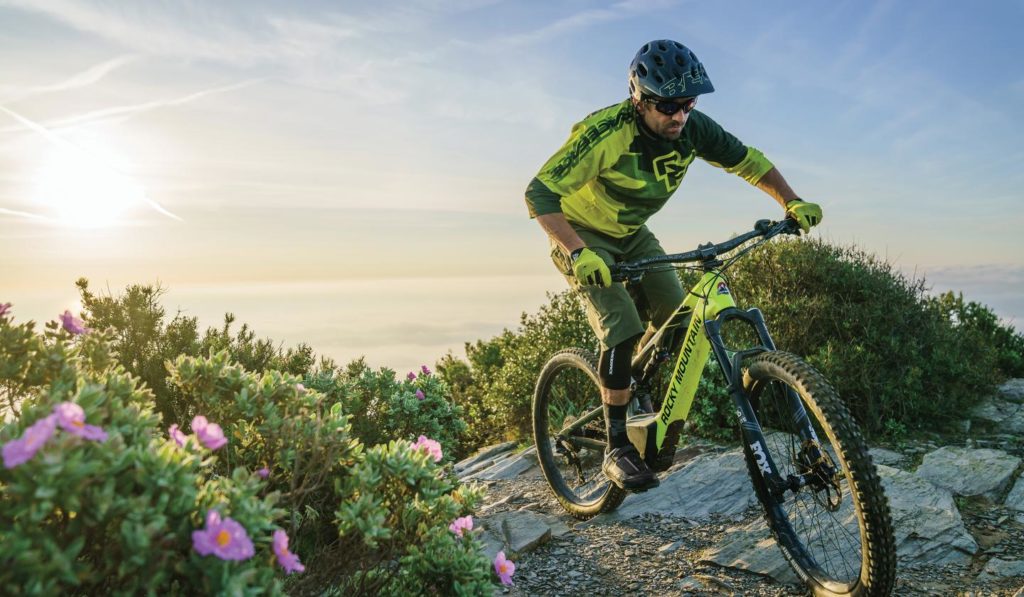 From Rocky Mountain "Introducing a fully integrated, electric-assist mountain bike that takes our Altitude's legendary handling and ride quality and adds a compact, powerful drive system. The new Powerplay™ drive system was designed in parallel with the frame, delivering ultra-short chainstays, optimised suspension kinematics, super-low centre of gravity, and class-leading torque. The result is an e-MTB that actually rides like a proper mountain bike—perfect for everything from self-shuttling all mountain trails, finding flow between the descents, and squeezing in power lunch rides."
Here's a video from Singletrack Magazine and their review.
Find out more about the new Powerplay Altitude.
Flash eBike with Built in Touch Screen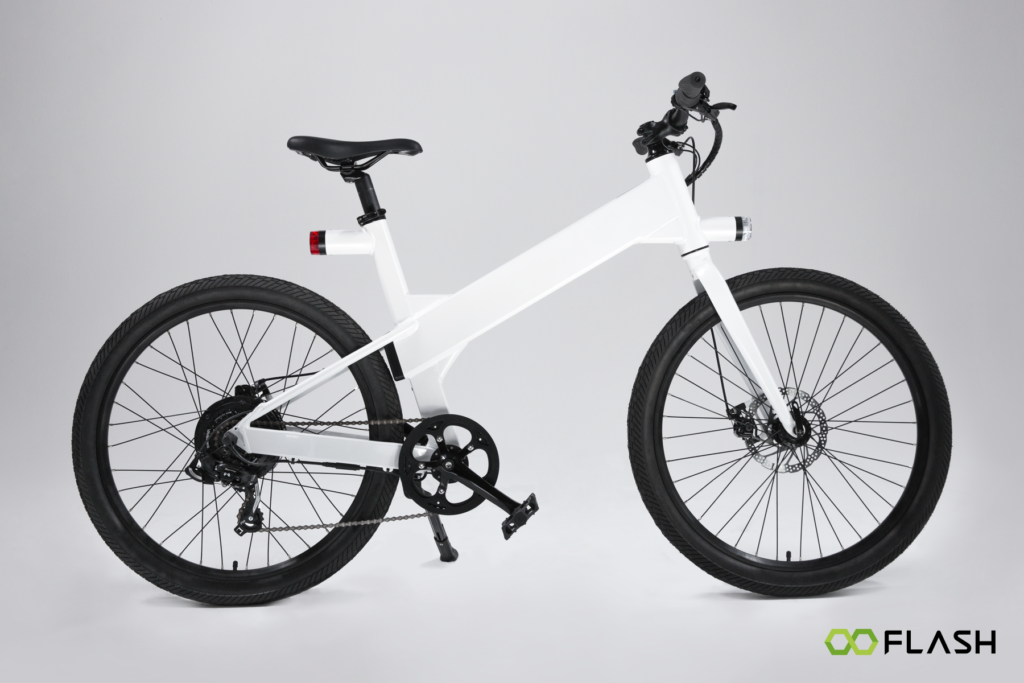 The new Flash eBike has a 500-watt rear hub motor with a high-res touch screen with turn-by-turn trip navigation and remote check-in on bike location and status.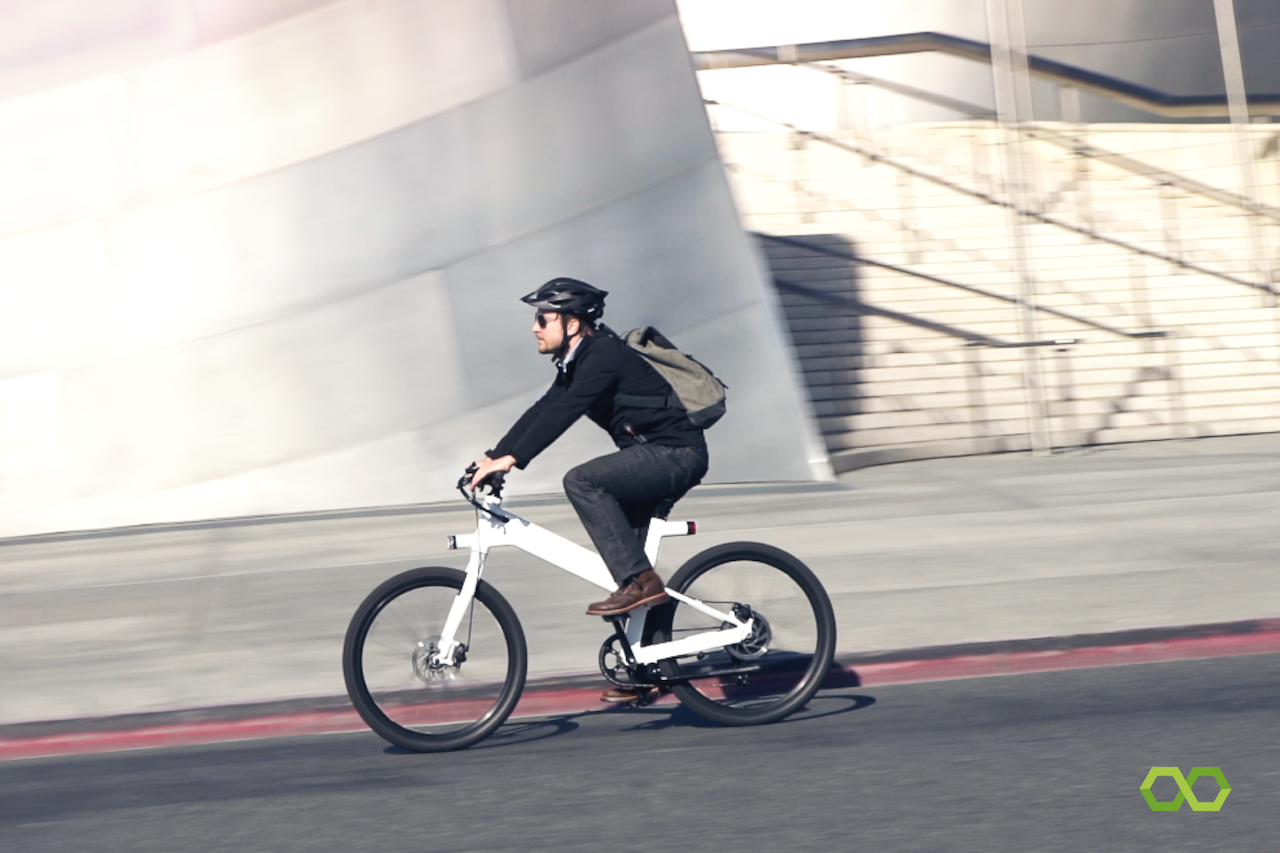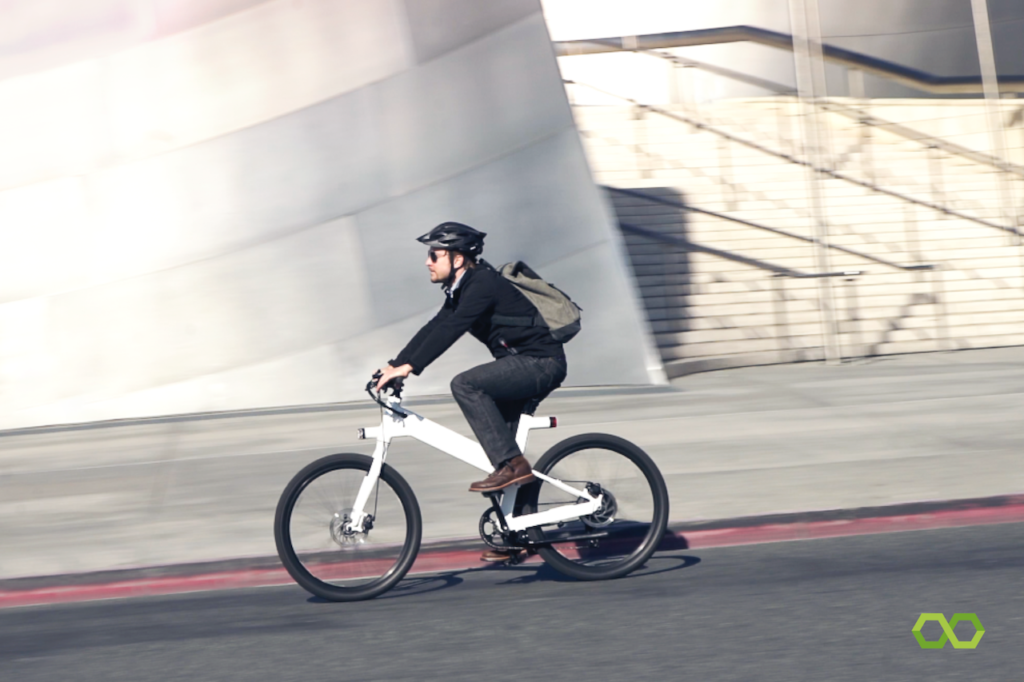 It also comes with built-in a high-intensity LED headlight and taillight, 360° always-on running lights, front and rear turn signals, and an electric horn.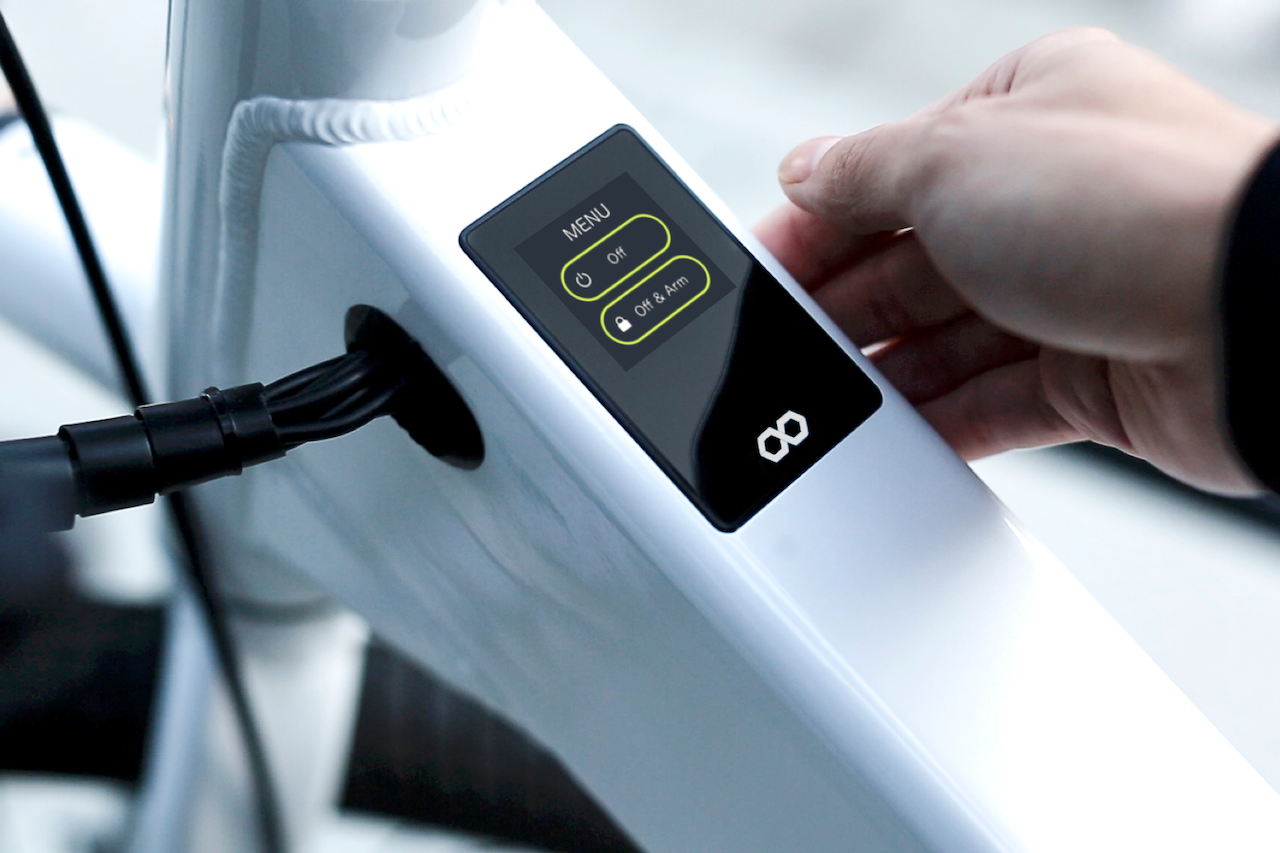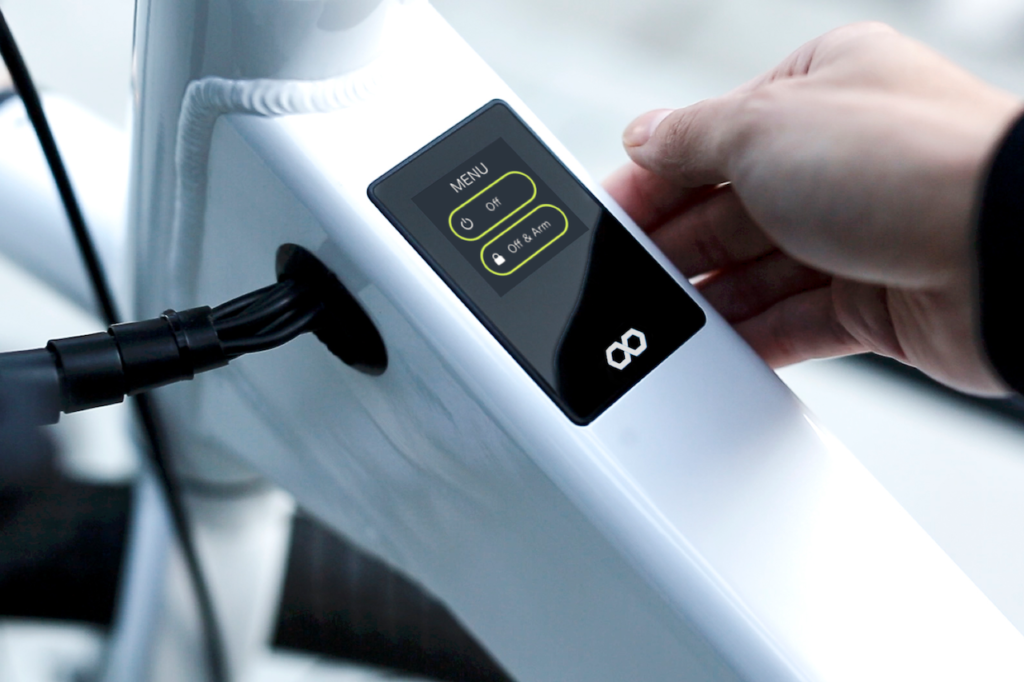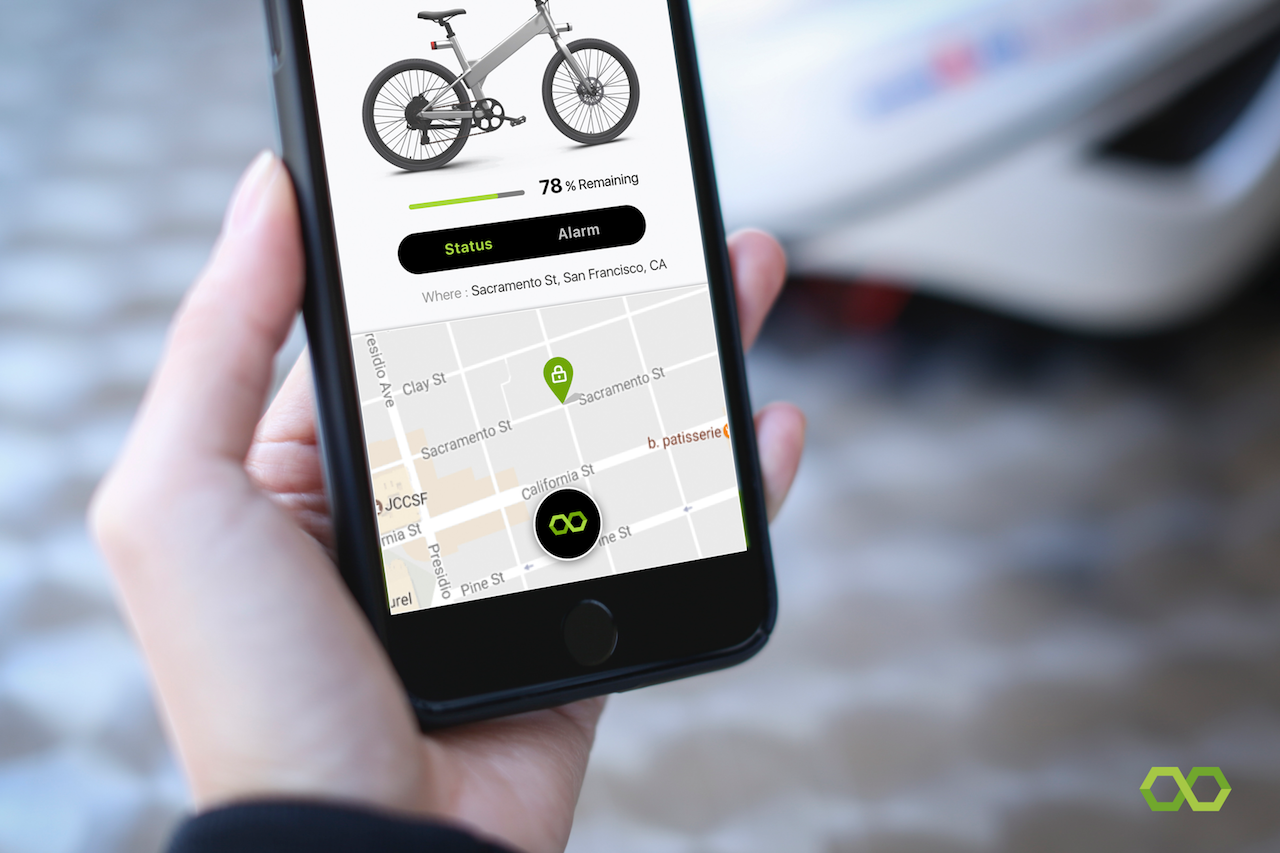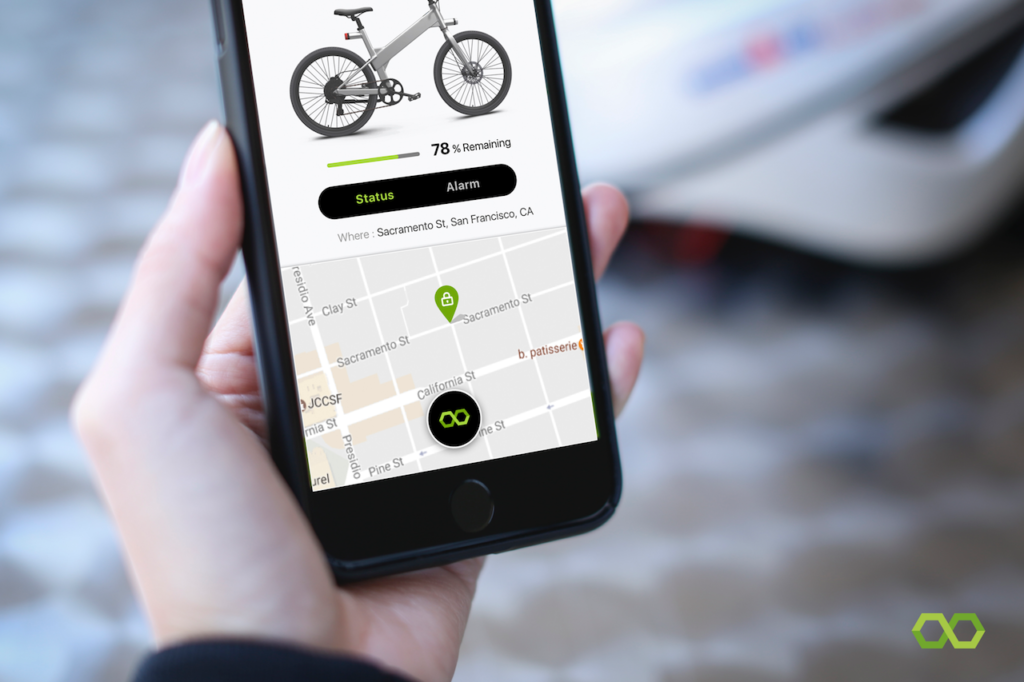 There is a three-layer security system comprised of GPS location tracking, a movement-sensitive alarm, and smartphone alert notifications.
Here is a video with more info:
Find out more about the Flash eBike here. Prices on Indiegogo will start at $1,199 on June 1.
New Accessories
'Ultimate Urban Commuter Bike Lock'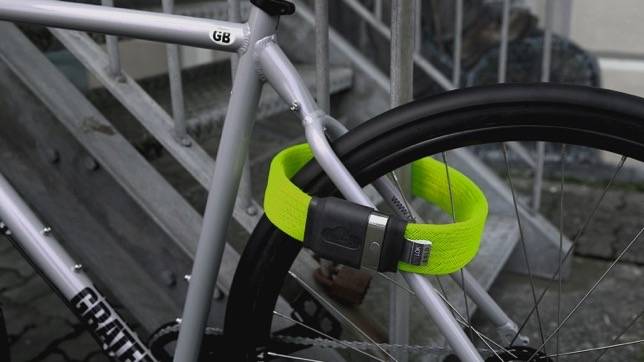 Litelock is a flexible, lighweight, strap-like lock made of innovative materials and is now available via well-known UK cycle chain Evans. It achieved the top-ranking Sold Secure Gold rating in tests.
Check out the lock undergoing a thorough assault in this video…
New Cams Aim for a View in the Round
You might well be aware of helmet cams – used by some cyclists to make 'movies' of their rides and also as a potential 'evidence aid' in the event you are involved in an incident or accident.
Manufacturers are now poised to roll out the latest development in helmet cam tech, 360 degree 'all around you' footage.
First up the Dokicam 360 promises 'two 200° lenses pointed in opposite directions that can capture everything up down and all around. Easy editing and sharing with native mobile and PC Apps.' Price is £176.92 (around US$228).
The Garmin VIRB 360 is due out June and is clearly more of a premium product with a US$799 / £649.99 price tag.
Helmet and action cam market leaders GoPro also have a number of 'surround view' options.
Get Inspired
Uphill Flow Trails
Bosch is all about the "Uphill Flow" and now trails are being built around the idea that eMTBs can have fun and flow going uphill! Enjoy the video:
Belgium Expands Payments for E-bike Commuting Scheme to S-pedelecs
This piece from CleanTecnica details the expansion of a Belgian government scheme that pays commuters for biking or e-biking to work. It will now be available to s-pedelecs that can reach assisted speeds of 45kmh / 28mph, significantly above the lower limit of 25kmh / 15.5mph.
E-bike Law
Change in New York State E-bike Laws?
The Daily Gazette reports on a recent e-bike demonstration at New York state capital Albany that aimed to clarify e-bike law in the state and expand e-bike use with the passing of a more liberal law.
The coalition was spearheaded by the New York Bicycling Coalition, People For Bikes and the Bicycle Product Suppliers Association.
The proposed bill would produce a definition of e-bikes that would mean many more could legally be ridden on public roads there; a power rating of 750 watts or less, operated via pedal assist i.e. manual pedalling necessary for the motor to engage, max assisted speed 20 mph.
E-bike Biz
BMZ-funded TerraE to Start Low Energy Battery Production in Germany
You may have heard of major e-bike battery manufacturer BMZ. Bike Europe reports they have been key to founding a new plant with new manufacturing processes in Frankfurt, Germany, known as TerraE.
'The most important part of the production concept is based on the results that have been developed within the 'Giga-LIB' project. This was aimed at creating a fully automated, intelligent and low energy consuming production process of lithium-ion cells' says Bike Europe.
Bike Europe also published this fascinating article on future demands for new lithium technologies and possible e-bike battery shortages.
UK Bike Store Highlights Tax Deduction Scheme for E-bike Buyers
This report from the UK shows how one bike shop there is taking advantage of the Green Commute Initiative. According to the GCI website 'It (the scheme) offers up to 42% savings on bikes for employees as part of the Government's Green Transport plan but without a £1,000 Limit!'Other tax break schemes like C2W have a £1000 RRP cap on bikes bought under the scheme.
Stay tuned for more e-bike news & reviews and thanks for reading!
-Richard
P.S. Don't forget to join the Electric Bike Report community for updates from the electric bike world, plus ebike riding and maintenance tips.
Reader Interactions