eBike News: High-Tech eTrike, Solar eBike Tours, Grocery Deliveries, Car-Free Cities, & More! [VIDEOS]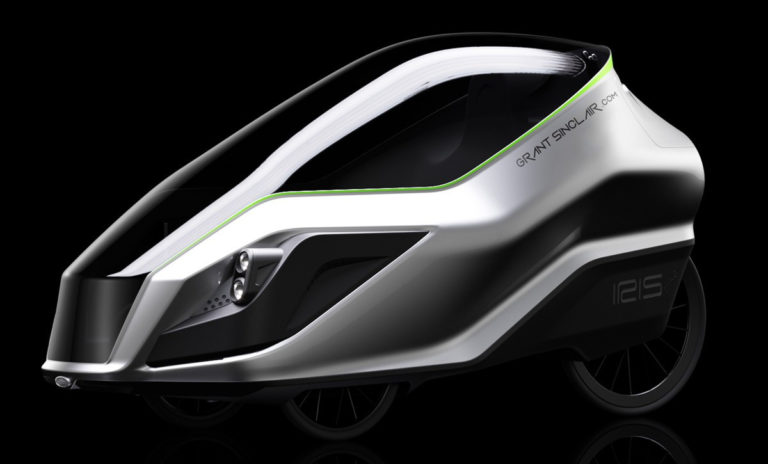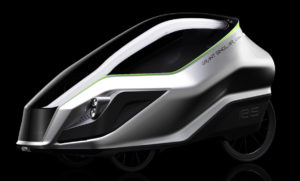 In this week's eBike news roundup:
High-tech enclosed recumbent Sinclair eTrike
New Orbea Katu e50 eBike
Solar eBike tour to promote solar energy
Cities going car-free
Grocery deliveries with cargo eBikes
Interview with mountain bike legend Gary Fisher
And more!
UK's Sinclair Brand Is Back
If you are British and of a certain age you may well remember the media frenzy surrounding the launching of the Sinclair C5 electric vehicle in 1985.
C5 inventor and electronics pioneer Clive Sinclair's nephew Grant has now launched a 21st century update called the IRIS e-trike.
The futuristic and very aerodynamic looking acrylic shell is the most noticeable aspect of the design but there are other interesting features such as Tannus puncture-proof tyres, Quantum Foam EPP crash protection, indicator lamps and brake lights, a sizeable 960Wh battery and a lockable 50 litre cargo area.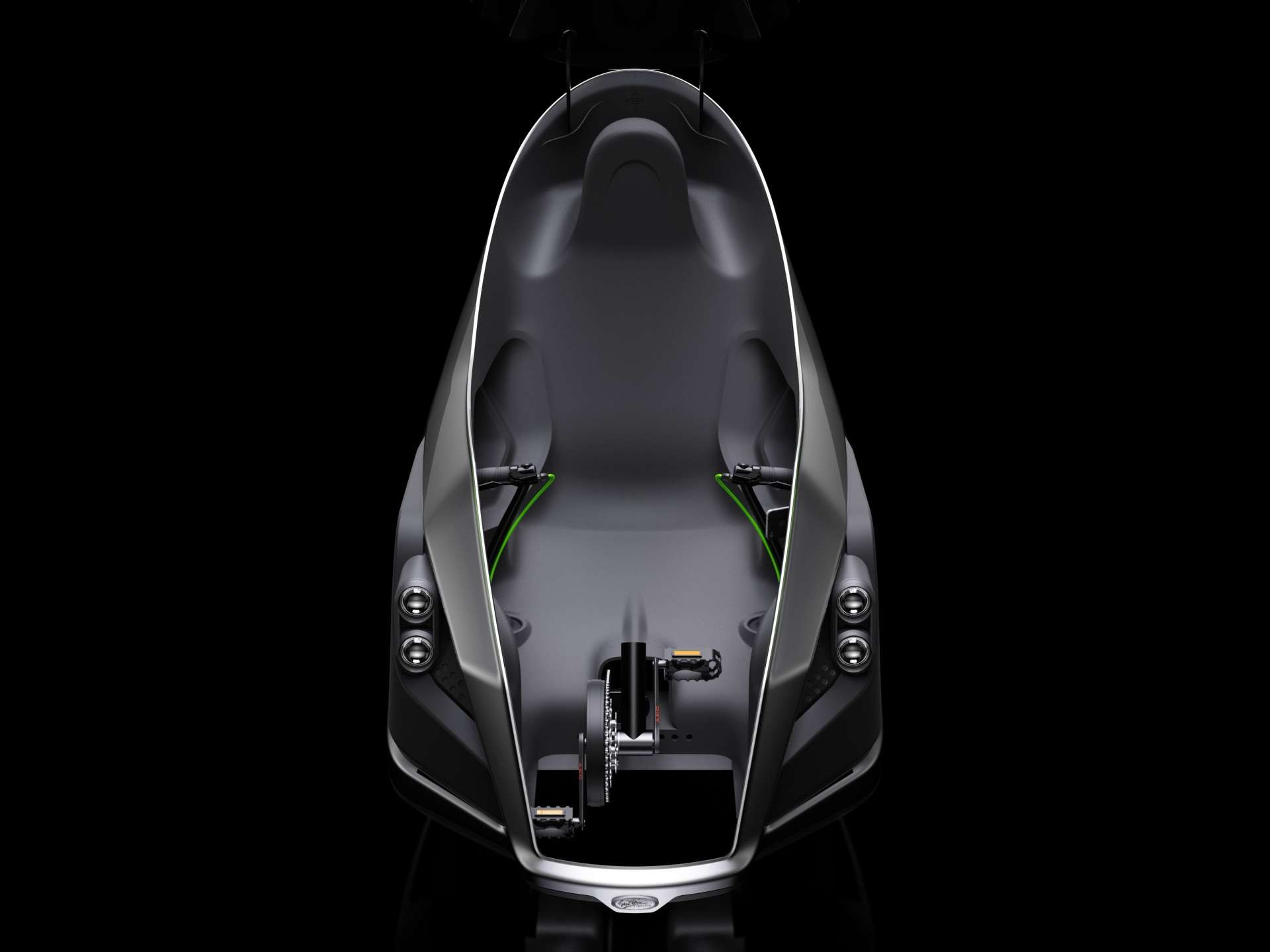 Prices look realistic too; £2999 / $3738 for the 'Eco' 25mph model and £3499 / $4361 for the 30mph Extreme model. Available for pre-order now with delivery slated for Q4 2017.
See the video for glimpse of old vs new.
Orbea Katu e50 Launched
Billed by Orbea as a one-size-fits-all, multi-use e-bike, the e50 has just been launched. There's a full description of the bike's ethos here and a spec summary here.
It looks a versatile and nippy city bike and, at €1499 ($1480), is a more affordable option than its crank motor-powered cousins.
E-Cargo Grocery Deliveries
Supermarket chain Billa has launched the first e-bike home delivery service in Vienna collaboration with an Austrian start-up company Gleam Technologies GmbH. Their e-cargo bikes can transport up to 100 kg, including chilled goods.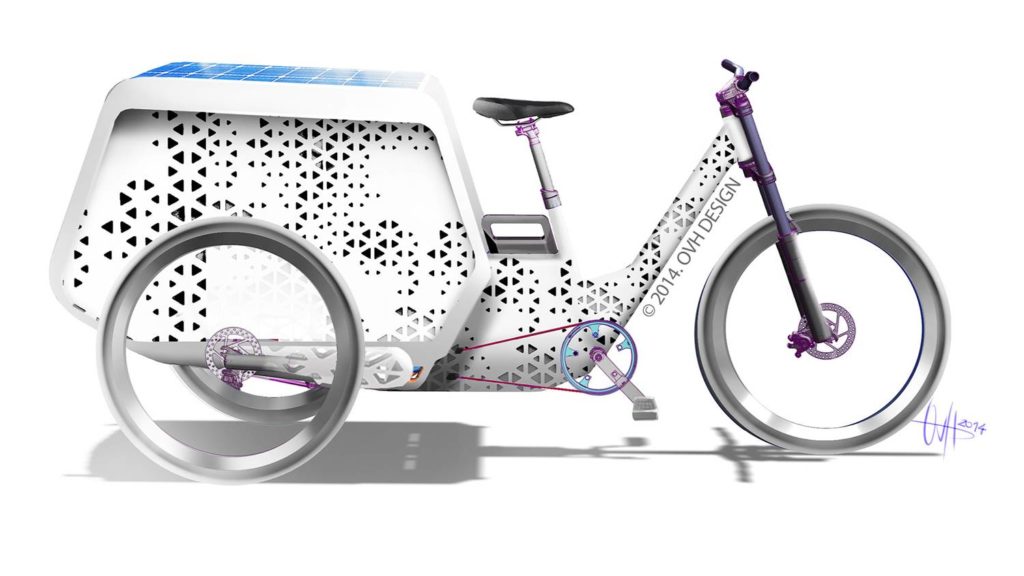 Funds have come from Austria's Climate and Energy Fund, who say that in Austria transport contributes around 26 % of greenhouse gas emissions and since 1990 transport emissions have increased by 61 %.
Testing the new 2017 IZIP E3 Peak+
Here's a quick video from Pete out testing the new IZIP E3 Peak+ with its nearly 3″ wide off road tires and Bosch Performance Line CX system.
Checkout part 1 of the IZIP E3 Peak+ review with a bunch of detailed pictures and specifications.
Get Inspired
E-riding for Solar
Solar Energy is one of the most abundant sources of non-polluting, renewable energy. Despite a drastic drop in the costs of solar energy systems in the recent years, many people in India are still not aware of the benefits of the system.
Sushil Reddy feels that awareness of solar power in his native India is not what it should be, especially in rural areas in the country, so to raise awareness of its potential he rode a solar-powered e-bike for 7424 km across 9 states in 79 days.
Reddy, an IIT-Bombay alumnus from the Energy Science Department, called his trip The SunPedal Ride. He and team members Kunal Tailor, Rajendra Bhaskar, Himanshu Singh conducted seminars in school, colleges, and universities along the way to showcase solar's potential.
One of the targets Reddy hopes his ride will help meet is the Indian government's aim to generate 100,000 MW of solar power in India by 2022. Currently, the installed solar capacity in India is approximately 10,000 MW.
Check out the website for more info.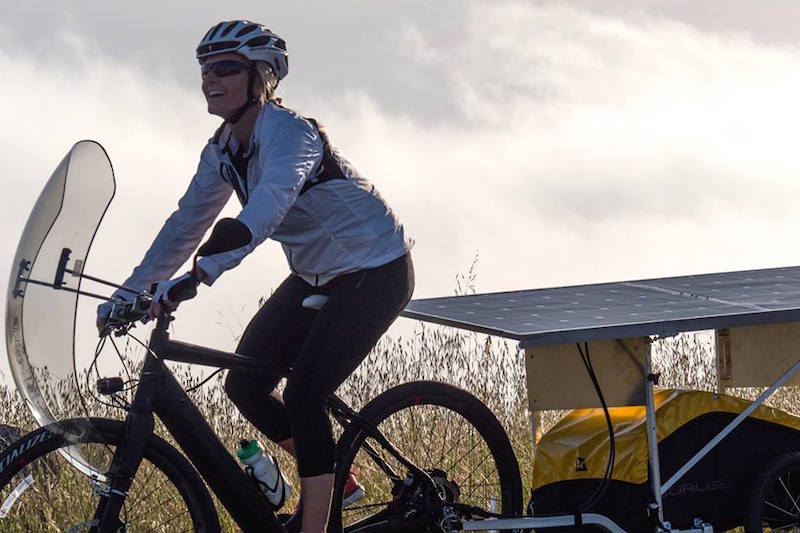 Marissa Muller did a similar US electric bike tour with a solar panel charging set up in 2015. The focus was for her tour was to "engage locals and take action on improving physical, mental, social and environmental well-being."
And Susanne Brüsch and Ondra Veltrusky from Pedelec Adventures, did an eBike tour of Mongolia with a solar panel set up!
Mountain Bike Legend Gary Fisher on eBikes
Gary Fisher is one of the original pioneers of the mountain bike and he is very excited about electric bikes. Checkout this interview with him:
Infrastructure
Business Insider's Pick of Car-Curbing Cities
Evidence from the Netherlands suggests to make city centres truly bike friendly curbing automobile use and access is just as important as building high quality cycle lanes. So Business Insider's article on cities around the world planning to go car-free may be of particular interest.
Madrid, Oslo, Chengdu, Hamburg, Paris, Athens, London, Brussels, Mexico City, Vancouver and NYC all get the thumbs up from this article.
E-bike Biz
French Government Announces Subsidy for E-bikes
French citizens are now able to claim money back against electric bike purchases until January 31st, 2018. Minister of Environment Segolene Royal has proclaimed a €200 for all those buying e-assist vehicles. Lead acid battery-powered bikes are excluded and buyers cannot sell on the e-bike within a year of purchase.
Czech Republic Gets State Recognition
In 2016 the Czech government established the National Register of Qualifications and now Ekolo, the Czech Republic's oldest electric bicycle distributor, promoter and producer, have revealed they have been appointed by the Ministry of Trade to offer exam qualifications for Electric Bicycle Mechanics Vocational training.
Stay tuned for more e-bike news & reviews and thanks for reading!
-Richard
P.S. Don't forget to join the Electric Bike Report community for updates from the electric bike world, plus ebike riding and maintenance tips!
Reader Interactions