eBike News: New BULLS, LA Expo, eBike Incentives, eMTB Coaching, & More! [VIDEOS]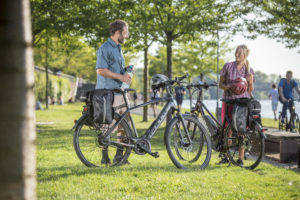 In this week's eBike news roundup:
New eBikes from BULLS and Orange
Oslo offers citizens $1,200 to buy an eBike
Long Beach eBike Expo
Where's Bixby?
Electric mountain bike coaching
Forbes, Bloomberg, and 60 Minutes cover eBikes
And more!
BULLS New Bikes to Land in the US in February
BULLS has announced three new models that will hit the dealers shopfloors this February: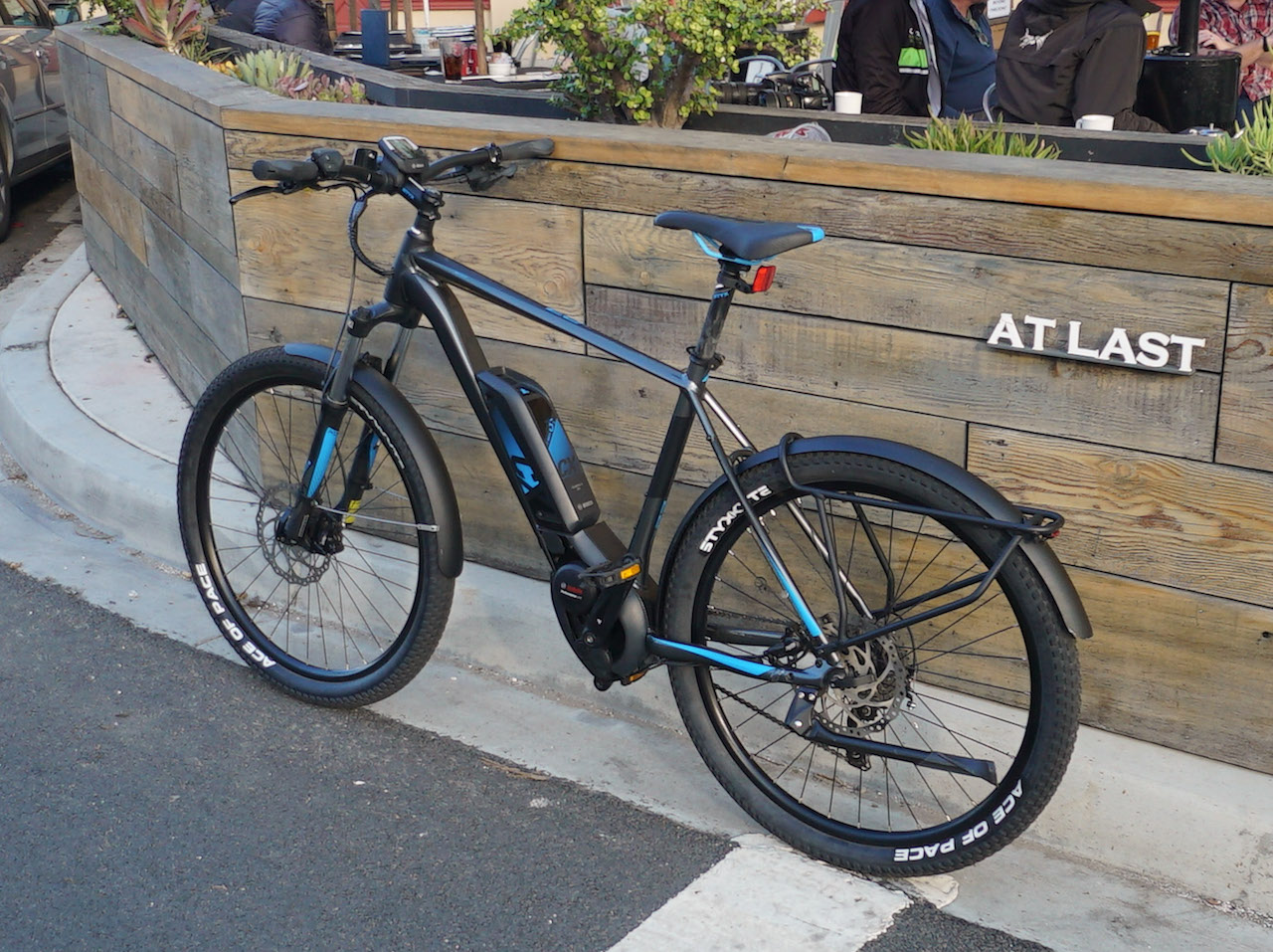 The Six50 E2 Street is an eUrban/eTrekking speed pedelec that features a Bosch's 350 W Performance Line speed pedelec motor, providing assistance up to 28mph and it packs a 500Wh battery. MSRP $3899
The Six50+ E FS 3, as the name implies, is a full suspension e-MTB also powered by Bosch's 350W Performance Line motor and a 500W battery. Like the E2 it has a minimalist approach to handlebar clutter, using the sleek Intuvia handlebar display. MSRP: $4699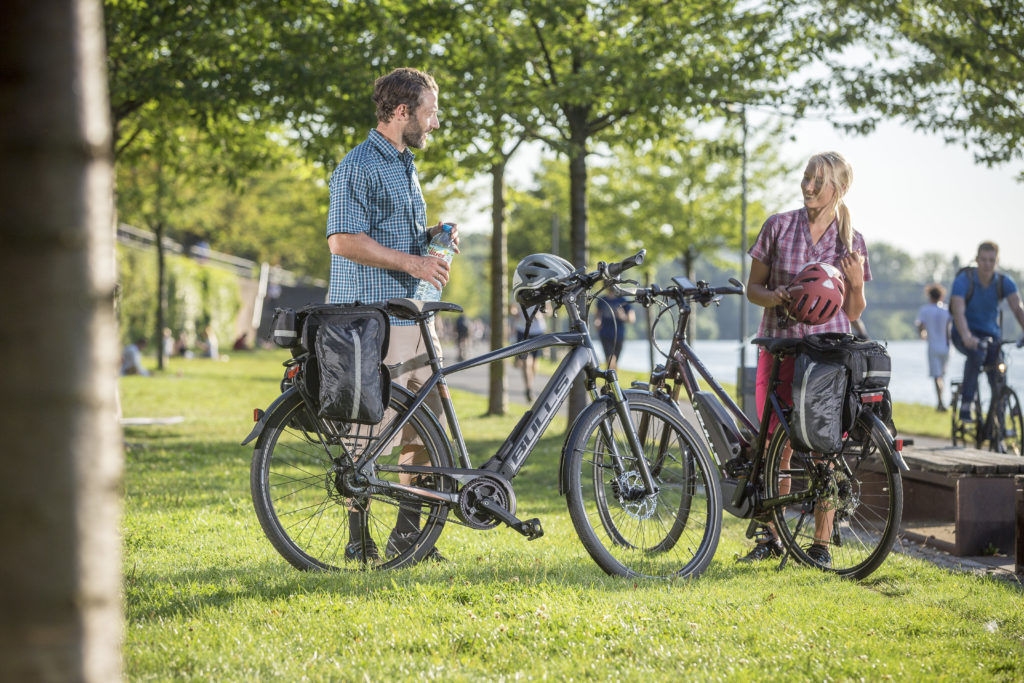 The urban styled Lacuba Evo E8 uses a Brose mid-drive and comes with a whopping 650Wh battery and a Gates belt drive. MSRP: $3999
Shimano E8000 to Power Orange e-MTB in 2017?
If you are a mountain bike fan of a certain age from the UK you might well have heard of Orange; for several years they produced the best selling MB in the country and now UK MB magazine Singletrack have reported spotting them dipping their toes in the e-MTB sea at the recent The Bike Place show.
The featured model uses Shimano's e-MTB specific E8000 motor system. If the project does go into production it will be interesting to see where it is produced; Orange's 'serial' models are made in Taiwan but there is still a number of high-end Orange bikes made in Halifax, UK.
Palais des congrès de Montréal Features Budnitz Model E
The Palais des congrès de Montréal is an ultramodern convention and exhibition center and it features the stylish Model E that features the Zehus Bike+ all-in-one rear hub and Gates belt drive. The Model E comes in either a titanium or chromoly frame. There are many more detailed pics of the Model E here.
Lightweight Wheel Reflectors
FLECTR say their new product is 'the first wheel reflector made from foil.' It promises not only to save weight over conventional (and very much less striking) plastic wheel reflectors but are also more aerodynamic.
Get Inspired
Long Beach, CA Electric Bike Expo February 24-26
The first 2017 Electric Bike Expo event is coming up in Long Beach, CA on February 24-26. You can test ride the latest eBikes for free!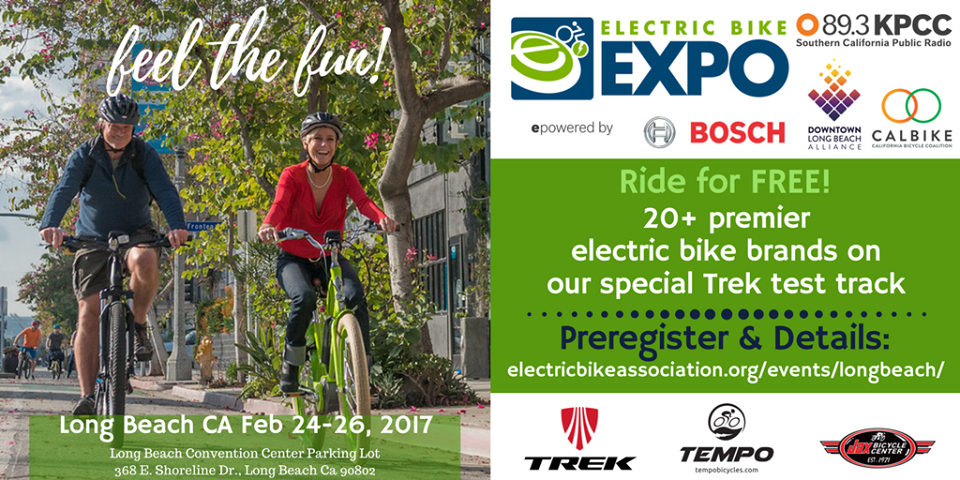 Electric Bike Expo events will also be held in:
San Francisco, California – March 24-26, 2017 – San Mateo Event Center
Salt Lake City, Utah – May 19-21, 2017 – South Town Expo Center
Chicago, Illinois – June 23-25, 2017 –Location to be determined
Minneapolis, Minnesota – July 21-23, 2017 – Location to be determined
Portland, Oregon – August 18-20, 2017 – Portland Meadows Race Track
Miami, Florida – October 13-15, 2017 – Location to be determined
Philadelphia, Pennsylvania – November 3-5, 2017 – Philadelphia Convention Center
Where's Bixby? She's on the eBike Road to a World Record!
Bixby and Mike were recently sited in Tallahassee, Florida and a local TV station did a good job of capturing their story. And Where's Bixby? Electric Cargo Bike Adventures with a Dog & Her Human.
Helmet Legend Troy Lee Endorses E-bikes
In the early days of e-bikes there were many, many sceptical voices in the industry so its always nice to see and industry legend – in this case motocross and MTB helmet and kit designer Troy Lee – get behind pedal assist. Read the full article here. There's also some hints about what might be arriving in the way of e-bike specific kit…
E-MTB Tutoring Italian Style
Well here's an idea. There are of course cycling proficiency courses aplenty in the US and the UK but courses teaching the skills necessary to master electric mountain biking are few and far between. If you want to see what they might look like take a look at Gravity School's video of the fun to be had on them in northern Italy.
Cycle Infrastructure
Oslo gets Behind E-cargo Bikes with Subsidies
Norway's capital Oslo recently announced a subsidised scheme for e-cargo bikes, paying a quarter of the cost of those wanting buy such bikes (with a subsidy cap of US $1200). There are no income criteria for the subsidies – rich and poor alike can benefit – and the city has also announced plans to invest a staggering US$923 million on 10 broad, double lane cycle 'super highways' that will cross the city.
https://youtu.be/iA0W0zVkP70
New E-bike Routefinding Service
Openrouteservice is an internet based route finding service based in Heidelberg, Germany. Like several other online route finders they have a cycle route option that automatically finds a route for you avoiding prohibited road options.
Directions magazine reports they have now added an e-bike option that does not discount hilly routes in the way it would for a regular bike route choice.
Manchester's Possible Mayor Promises High Quality Infrastructure
In both the US and the UK city mayors can act as a real boost to getting high quality infrastructure built – think Bill de Blasion in New York or Boris Johnson in London.
Now mayoral candidate for UK's Manchester is promising another two-wheeled transport revolution that can only be good news for cyclists and e-cyclists in the area. In a recent interview Andy Burnham outlined his vision for the major northern city that would include a high quality cycle network, a protected cycling budget, a bike share programme and eventually matching the funding goal of London, some £17 per head of the city population annually.
See the Cycling UK video here:
Dutch Cycle Grid for UK Village?
UK's BikeBiz has reported on plans for a 'Dutch style' cycle grid in the planned Dissington Garden Village. While such welcome developments are rare in the UK, cycling charity Sustrans have been involved in creating home zones in the UK for a number of years. These themselves are based on the Dutch idea of 'Woonerf' – a residential area where less space is devoted to through motor traffic and more to pedestrian and cycle access.
For details of Toronto's first Woonerf check out the video:
Awards
Pininfarina & Diavelo Winner of iF DESIGN AWARD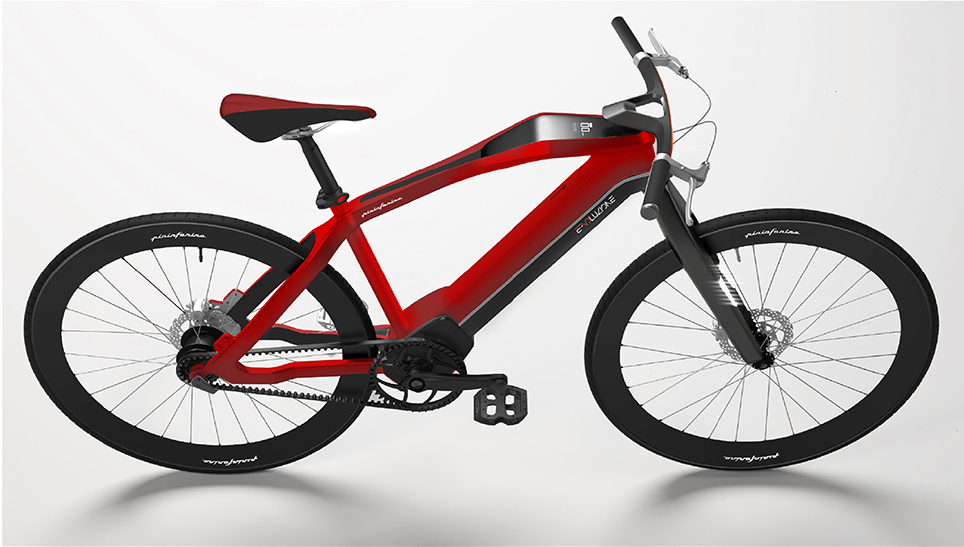 The Pininfarina E-voluzione won in the discipline Electric bicycles in the Sport and outdoor category. Each year, Germany's oldest independent design organization,Hannover-based iF International Forum Design GmbH, organizes the iF DESIGN AWARD.
The Pininfarina E-voluzione features a full carbon frame with a mid-drive Brose motor and the battery is Diavelo's patented solution with integration in the frame. More information on the Pininfarina E-voluzione can be found here.
Lumos Smart Helmet
The Lumos helmet with innovative LED lighting won the 2016 edition of Beazley Designs of the Year in the Transport category, an annual competition organised by The Design Museum in London. Here is a video of the helmet:
And here is the review of the Lumos Smart Helmet with more details and pictures.
In the Mainstream Media
CBS 60 Minutes Looks at Motorized Doping
This investigative report looks at claims from Budapest, Hungary that hidden motors have been used in competitive road racing (to date there is only one confirmed case, that of Belgian rider Femke Van den Driessche).
Regulations on technological doping were brought in in January 2015 and could see a rider given a minimum suspension of six months and a fine of anything between 20,000 and 200,000 Swiss Francs. The UCI, the sport's governing body have also introduced checks specifically for hidden motors.
There were also startling revelations that up to a dozen riders were using motors in the 2015 Tour de France.
Bloomberg Review the Stromer ST2 S
The Stromer ST2 S is a high tech and high end electric bike that has attracted a lot of attention and financial media Bloomberg is one of the latest to report on their findings after spending some time on the ST2 S.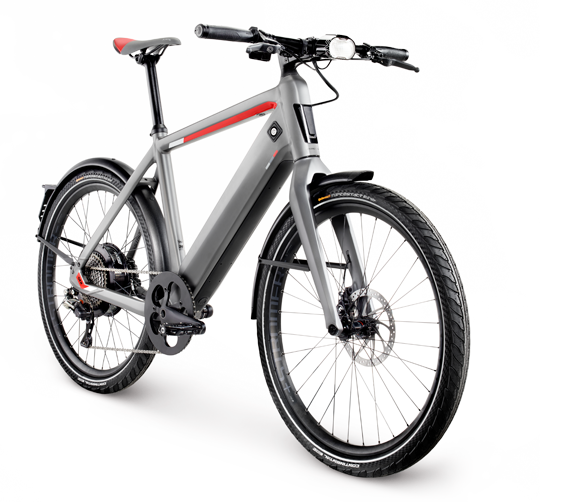 Here is a good quote from the article "On the e-bike, it only took me 22 minutes in the dead of rush hour to make the 6.5-mile commute down Beachwood Canyon Drive in the Hollywood Hills to downtown Beverly Hills on Santa Monica Boulevard. Compare that to 34 minutes on a regular bike or almost 40 minutes sitting in a Tesla. It's hard not to be smug, cruising through gridlock at 30 mph. I start to imagine a city free from the shackles of cars, an empty 405 freeway, a smog-free utopia."
Stark Aims to Break the $400 Barrier
Forbes reported recently that Swedish firm Stark are aiming to produce a sub-US$400 electric bike.
The Forbes article says a Chinese team has been employed to track costs at every step of the manufacture and a minimum order of 1000 bikes will be required before manufacture begins.
Up Next
The new 2017 IZIP E3 Dash has arrived for testing and review. This is a 350 watt mid-drive speed pedelec (up to 28 mph pedal assist only) with a 48V 8.7Ah 417Wh integrated frame battery for $2,599.
Stay tuned for more e-bike news & reviews and thanks for reading!
-Richard
P.S. Don't forget to join the Electric Bike Report community for updates from the electric bike world, plus ebike riding and maintenance tips!
Reader Interactions