eBike News: More eBike Deals, High-Tech eBikes, Shimano Gearbox?, eMTB Access, & More! [VIDEOS]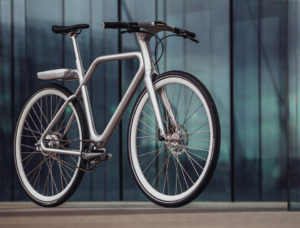 In this week's eBike news roundup:
More Black Friday eBike Deals
Connected Spinciti eBike
Futuristic Angell eBike
Forest Service Sued over eMTB Access
$1 Million Santa Cruz Grants for MTB Trails
Shimano Gearbox?
Bolt Subscription eBikes
And Much More!
More Black Friday and Other Deals
There are many more Black Friday and Cyber Monday eBike deals in last week's news. Make sure you check those out.
GenZe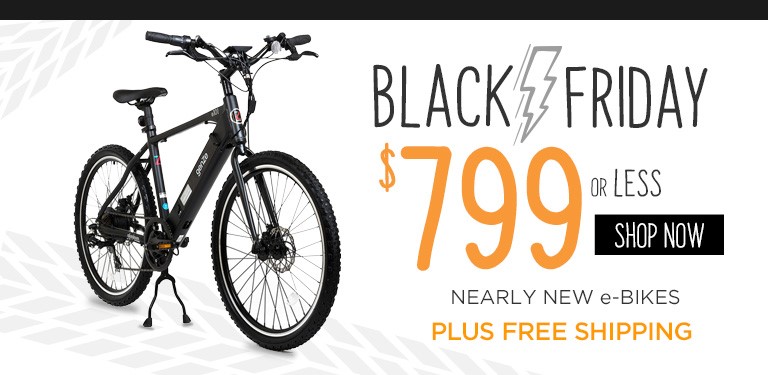 Silicon Valley-based GenZe say they are offering 'nearly new- e-bikes' for $649-799 or with free shipping. The offer applies to GenZe e101 and e102 models and lasts only as long as the inventory does.
Genze also add the following helpful information:
What are "Nearly New" GenZe e-Bikes? Generally speaking, these are open-box items that typically are already assembled and have a few miles on the clock. These are often used only for demos or in-store events, rentals or returned items that are completely refurbished to look and operate as good as new. Each individual bike is listed on GenZe's website with any specific condition notes. All GenZe "Nearly New" e-Bikes include the manufacturer's 90-day warranty.
The GenZe 100-series bikes feature either a 350w or 250W brushless rear hub motor, Shimano 7-speed derailleur, dual disc brakes and aluminum frame…GenZe offers five-levels of pedal assist and a full throttle (no pedaling!) mode, with digital display and easily-removeable 110V battery.
New Gearing Option from Electric Bike Company
Electric Bike Company, who builds their e-bikes in Southern California, have been in touch to tell us that they now offer a 7 speed drive train option (Shimano Altus derailleur with 14-18T sprocket), priced at an extra $69 for the next month.
Buyers can use coupon code 7SPEED – for the gearing option to be added as part of a regular build.
New E-bikes & E-bike Systems
Spinciti's 'Connected' E-bike
Spinciti is a new company that has launched a new e-bike on IndieGoGo starting at $999. The Amsterdam is described as a 'road e-bike designed with the everyday commuter in mind'.
Most notable is the combination of attractive prices and a frame-integrated battery, something often found on more expensive e-bikes.
Permutations in spec are based around three choices of motor power, 250W, 350W and 500W (travelling at speeds up to 20MPH, 25MPH, and 28MPH, respectively) as well as crossbar and step-thru frame options.
Spinciti are also extolling the bike's connectivity: 'The Amsterdam connects via Bluetooth to the brand's top-of-the-line proprietary app, allowing users to track calories, distance traveled, equivalent steps, and speed. The app will seamlessly integrate with popular health apps like Strava, My Fitness Pal, Apple Health and others, providing users with a 360-degree look at their health …. In addition, the Amsterdam comes with a smart OLED display that displays stats directly on the bike, making it easy and convenient to track activity.'
350W and 500W versions also have torque sensing power delivery and LED lighting.
First deliveries are stated to arrive in April 2020.
Angell Hi-tech eBike
Angell high-tech e-bike promises a unique looking aluminum frame and carbon fork, an integrated 2.4" touchscreen on the handlebar stem, integrated brake and turn lights and inbuilt geolocation and alarm all with a stated weight of 30.6 pounds (13.9kg).
The motor is 250W rated in the rear hub and there's a decent size 360Wh battery.
Price tag is €2,690 (US$2,966) with delivery stated to be spring 2020. More background detail on the company can be found in this article.
https://www.youtube.com/watch?v=AvLgPduEwrM&feature=youtu.be
https://www.youtube.com/watch?v=MpX1goq96iw&feature=youtu.be
E-MTB Access
Equestrians Sue Forest Service over E-MTB Access
Bikemag reports that earlier this year, the Tahoe National Forest clarified the e-MTB section on its website, posting a PDF with "additional opportunities" for class 1 bikes on recommended non-motorized trails (class 1 being pedal assist only meaning no throttle only e-bikes and limited to 20mph assist speeds).
Class 2 and 3 bikes are allowed only on roads and trails designated for motorized use.
The info included trails in and around Downieville, Truckee and Nevada City, and throughout the Forest, which spans 850,000 acres in California's northern Sierra Nevada (see the full list here).
In all it extended legal class 1 e-mtb access to 132 miles of 'new' non-motorised trail that e-mtbers weren't previously allowed on.
Now equestrian groups and others are suing the National Forest over the extended e-mtb access.
The suit's plaintiffs—the Back Country Horsemen of America, the Backcountry Horsemen of California, Gold Country Trails Council, The Wilderness Society and The Forest Issues Group—claim that by allowing additional access for class 1 e-bikes, the Forest Service acted without the appropriate public notice, comment period or environmental review process, which violates its travel management regulations.
Bikemag notes 'The complaint isn't necessarily that e-bikes are allowed on these public trails—though that is the root of the issue, to be sure—it's that the Forest Service didn't go about the process to allow them properly, according to the suit filed October 23 in federal court.'
The Forest Service has yet to file a response to the complaint, and has until December 23 to do so.
More detail on the story in Bicycle Retailer here.
Santa Cruz Pledges 1 Million for MTB Trail-building over 3 Years
On a more positive note, well-known US mountain bike brand Santa Cruz has pledged $1 million to projects that increase trail access.
More detail in this BikeBiz article and more detail from Santa Cruz themselves here, with details of some good looking trail riding areas.
E-bike & Bike Tech
Is Shimano Developing a Fully Enclosed Bottom Bracket Gearbox?
Here's a man getting very excited about the prospect of a completely new design of enclosed bicycle gearbox.
There are systems out there that, on the face of it may look similar to this proposal, for example Pinion.
However, this does indeed look a complex but potentially revolutionary design should it ever happen.
For e-bikes it would only impact on hub motors as it sits where the mid-motor sits, but really exciting e-bike news would be a patent to combine it with a mid-drive motor…
E-tech Watch
Why is the US So Far Behind on Electric High Speed Trains?
Aside from the convenience of e-bike, as an e-bike rider you might love the fact that you are part of a new, electric, and hopefully more sustainable future. There's plenty of publicity about electric transport in the auto and even aviation worlds but what about high speed electric trains?
This great video from CNBC shows how and why the USA is so far behind in this area and how it might be able to catch up areas like Japan, China and Europe.
E-bike Biz
Bolt Bikes Targets E-bike Gig Economy
This Techcrunch article details how 'Bolt Bikes, the Sydney, Australia-based startup founded in 2017, is taking to the US and UK its electric bike platform designed for gig economy delivery workers.
The company is expanding on the heels of a $2.5 million seed round led by Maniv Mobility, European e-mobility firm Contrarian Ventures, individual investors and former executives of Uber and Deliveroo.'
Whilst Bolt Bikes sells its electric bikes the main premise is to rent them out for commercial use. The electric bikes are rented on a week-to-week contract for $39 and the company is targeting last mile delivery companies, most specifically within the food industry.
My Week on E-bikes
Budget e-mtbs are rare but this week I've ridden a new budget e-mtb, the Calibre Kinetic over a fine track across Lancashire's Rooley Moor in the north of the UK. It performed pretty well given the £899 price tag (reduced at the minute to £809).
Stay tuned for more e-bike news and reviews and thanks for reading!
-Rich
P.S. Don't forget to join the Electric Bike Report communityfor updates from the electric bike world, plus ebike riding and maintenance tips!
Reader Interactions