eBike News: Futuristic eRoad, Solar Charging, FS+ eMTB, New All-In-One Wheel, & More [VIDEOS]
In this week's eBike news round up:
Futuristic Diavelo Virtuale electric road bike
Pininfarina Evoluzione in aluminium frame
Fantic XF1 Casa Plus size full suspension eMTB
Solar charging stations for eBike share system
San Francisco Electric Bike Expo Mar. 24-26
New all-in-one front wheel
Street legal Stealth eBike with huge battery
And much more!
New Futuristic E-bikes from Diavelo
Diavelo has announced the Virtuale, a racing e-bike that features the "invisible" mid-drive from Fazua.
This neat looking drive attaches to (and removes from) a frame that is specially manufactured to accommodate the drive, meaning you get an e-bike and a regular bike in one. Claimed weight is around 31.5 pounds (14.3kg)!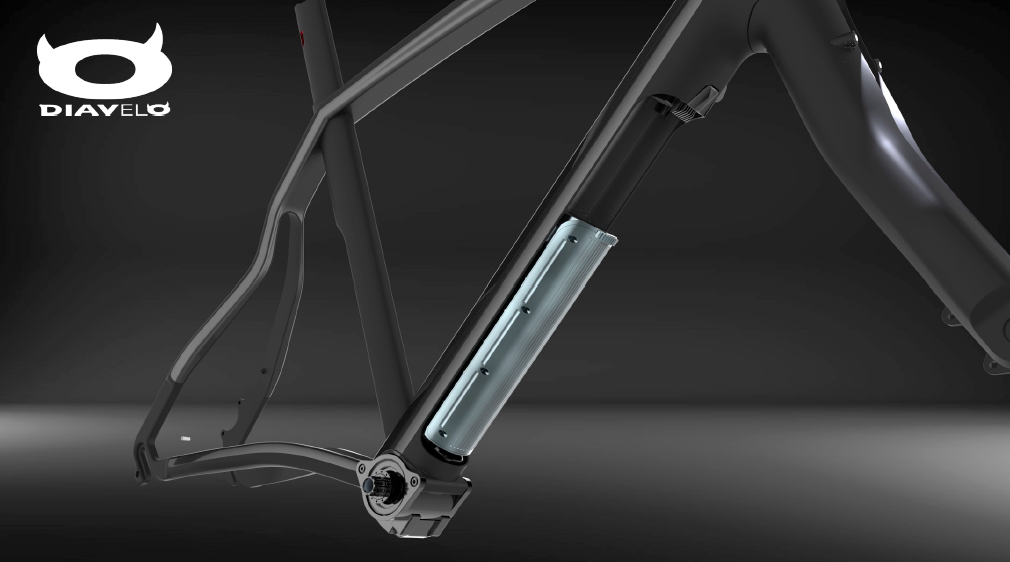 Battery installed in the underside of the frame downtube.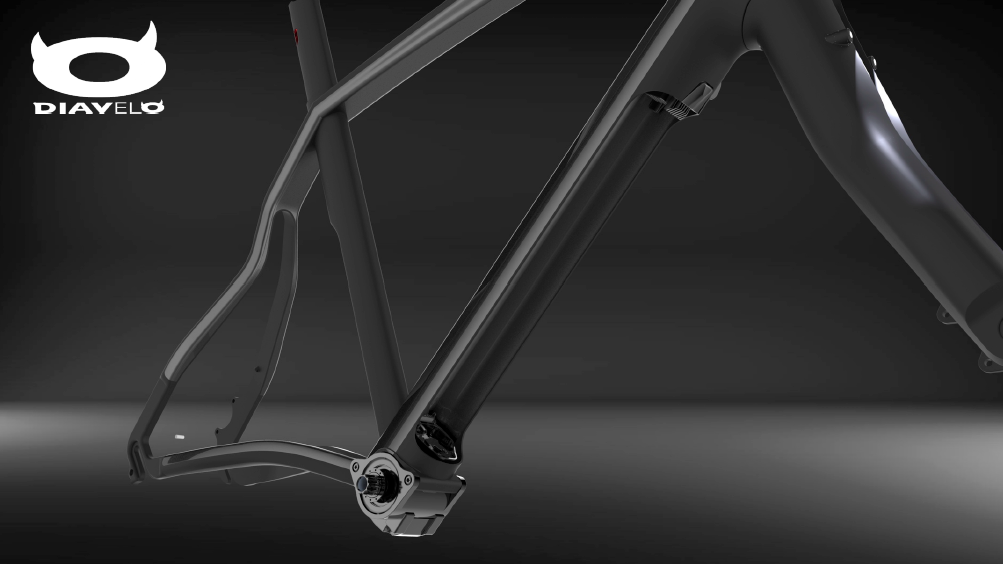 Battery removed from the frame.
Final launch date and pricing have not yet been released but Diavelo say there will be three models, all with the same carbon frame and intriguing mid-drive, based around three sets of racing components; Bronzo (Shimano 105), Argento (Shimano Ultrega) and Oro (SRAM Force).
The company has also launched a range of stylish alloy models based on their Pininfarina Evoluzione design (previously available as carbon only).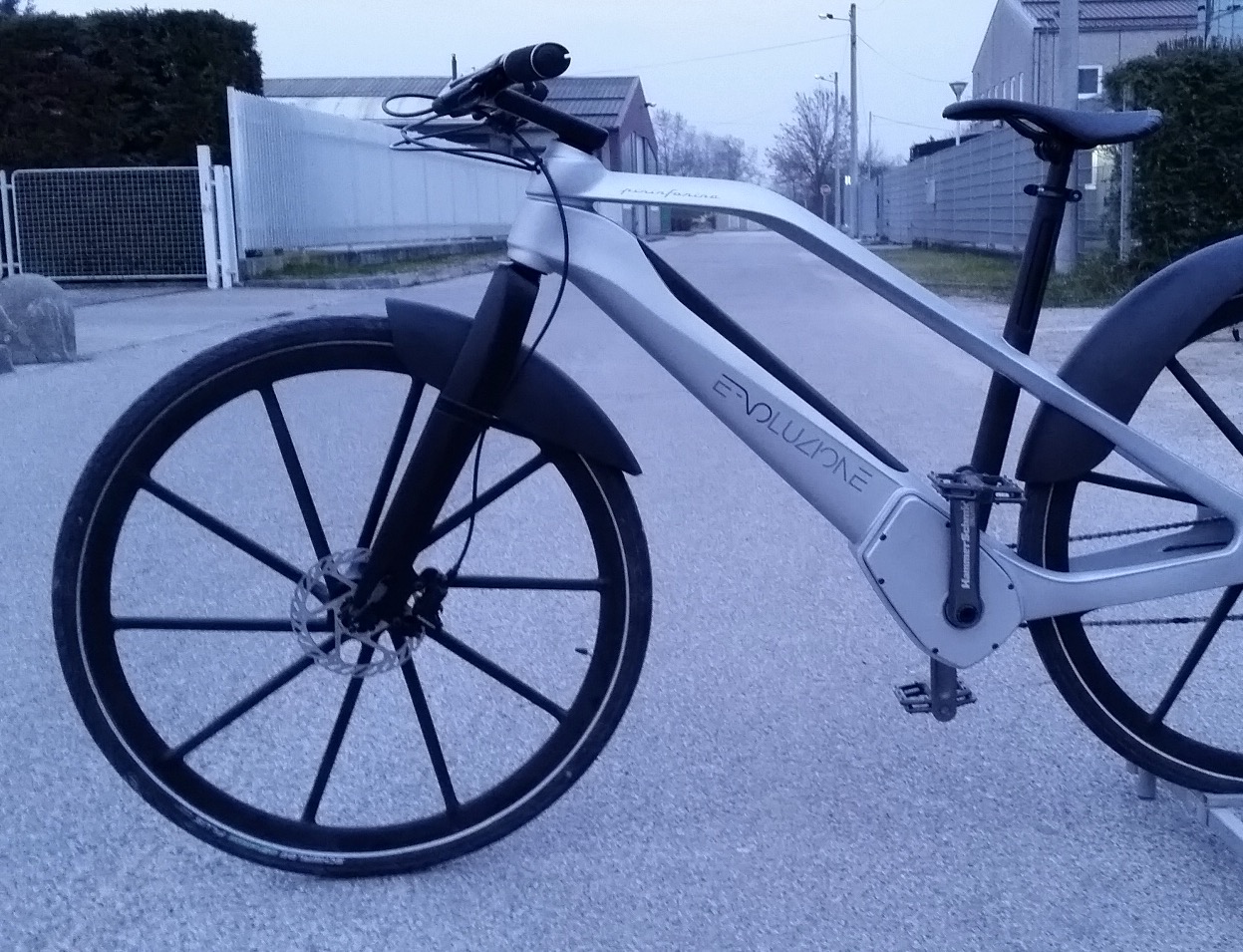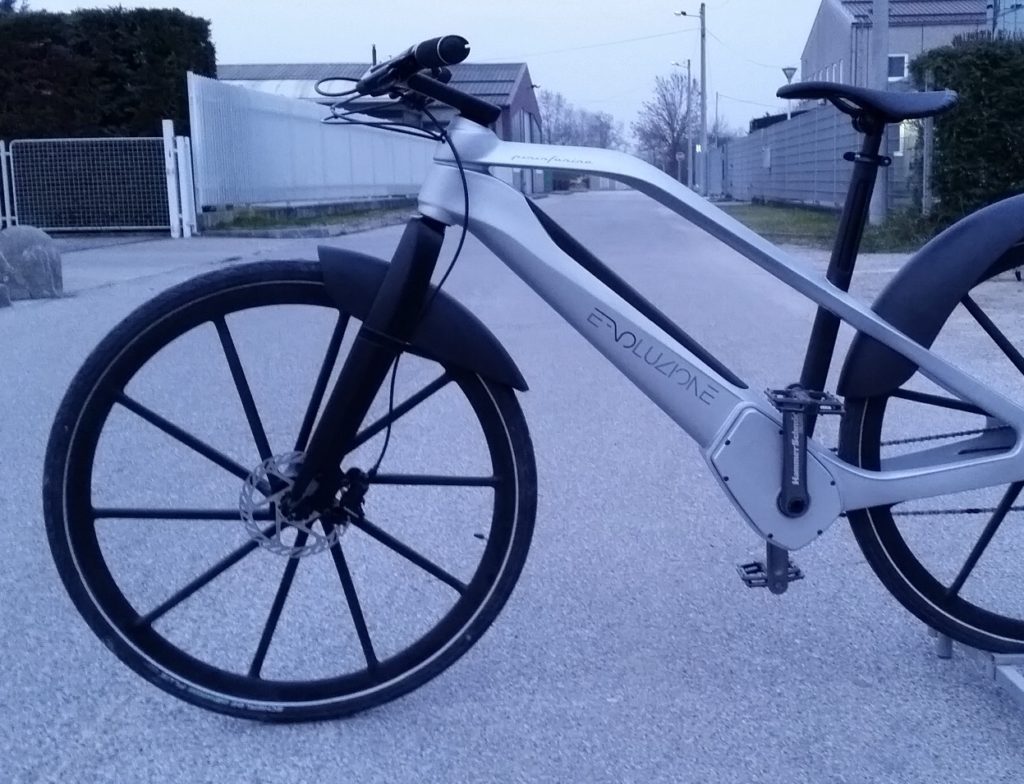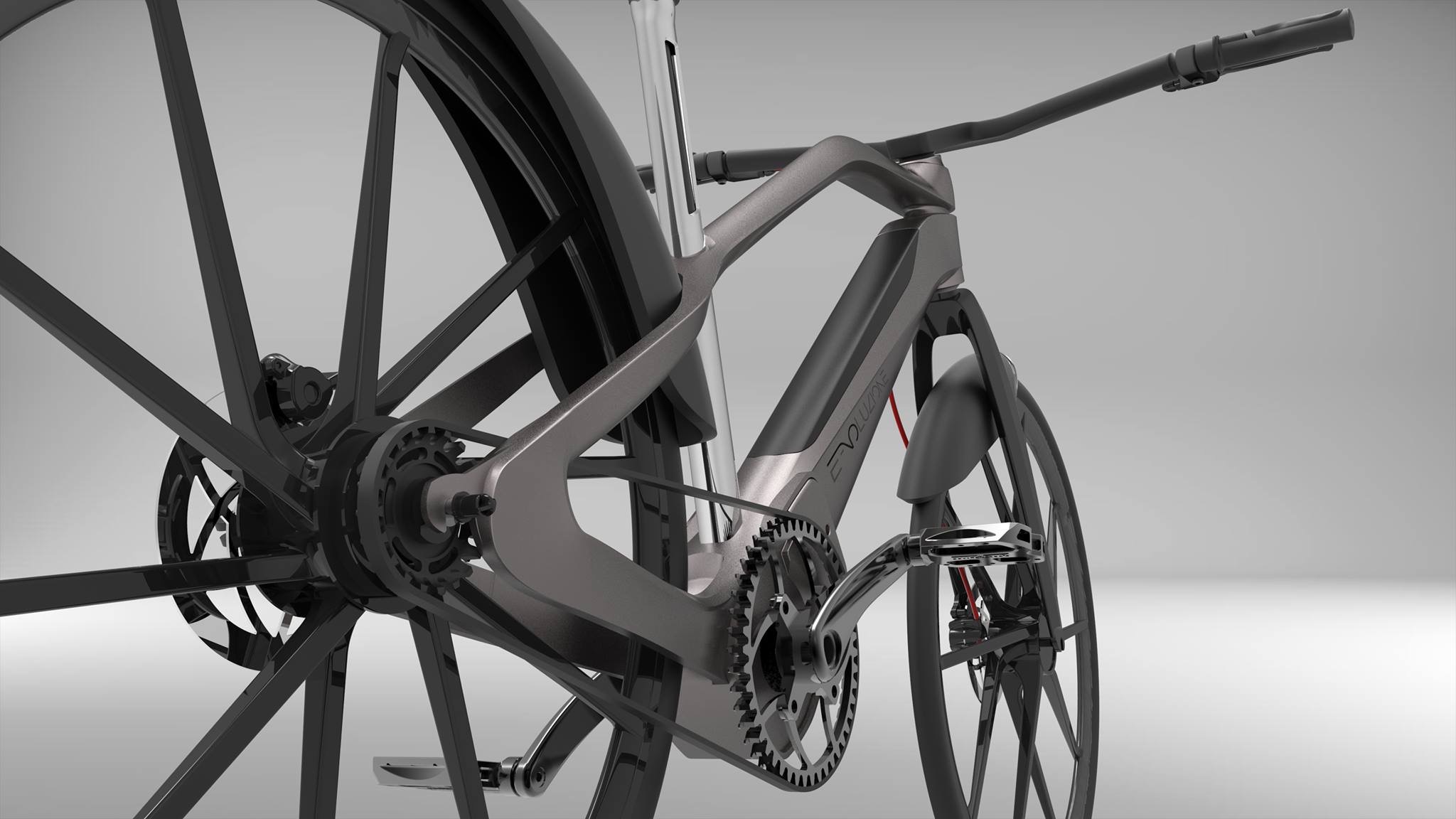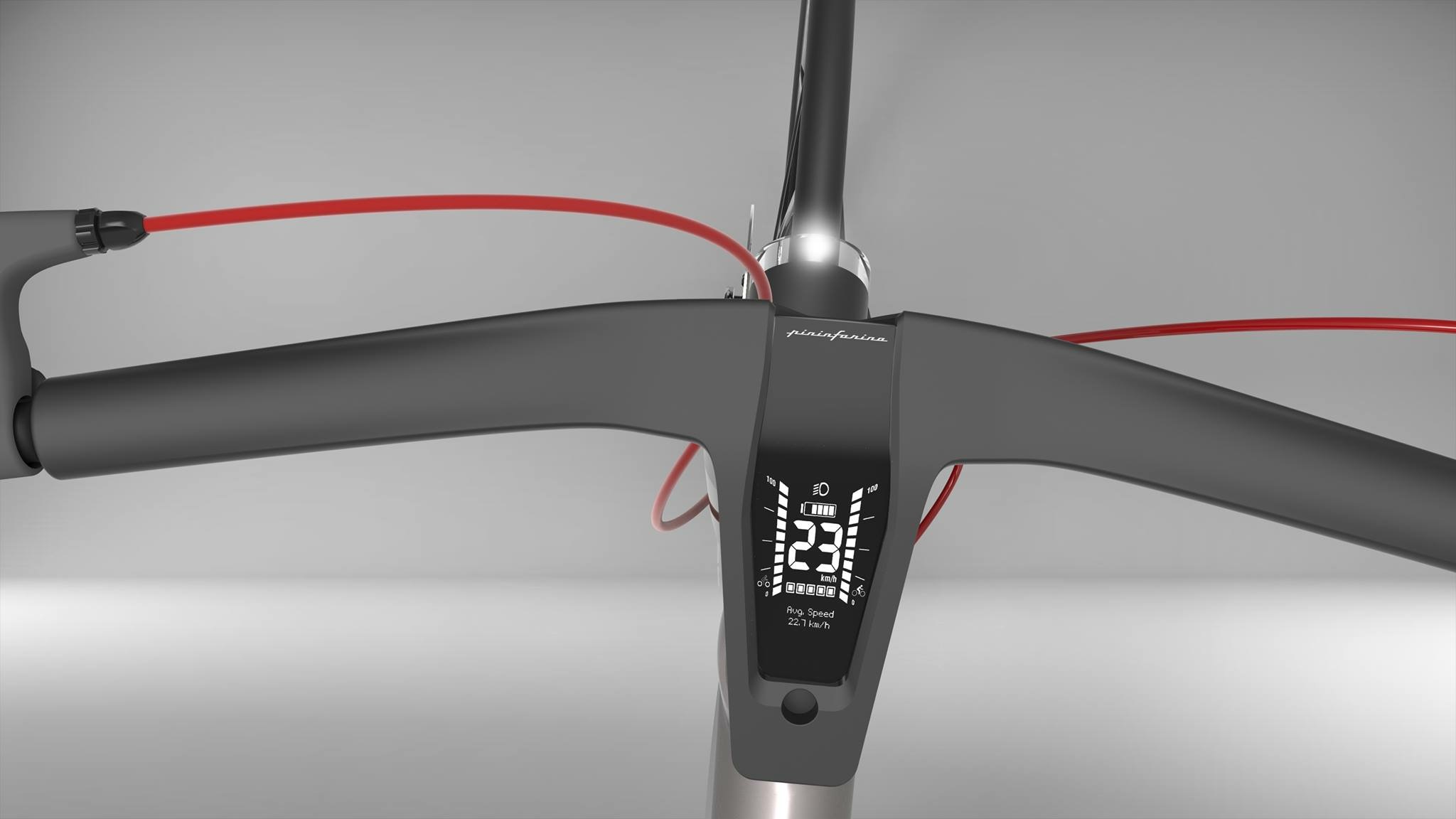 They will be launched at the Taipei International Cycle Show starting 22th March. Apparently there will be a full range of options; city, trekking, MTBs and 45 km/h speed pedelecs.
Diavelo is a sub-brand of Danish firm Protanium in which Dutch giant Accell are stakeholders.
Fantic XF1 Casa Plus Size Full Suspension eMTB
Fantic is an Italian eBike company with its roots in motorcycles that dates back to 1968 and their XF1 Casa has arrived for testing and review.
This eMTB features the Brose mid-drive system, 3″ wide Plus size tires, RockShox full suspension, and a solid spec of SRAM components. The Fantic XF1 Casa is priced at $4,990 and $5,190 with a dropper post included.
Stay tuned for the review and in the meantime here is a link to the Fantic site.
Urban X Launches on Kickstarter
Front hub wheel kit UrbanX has just launched on Kickstarter.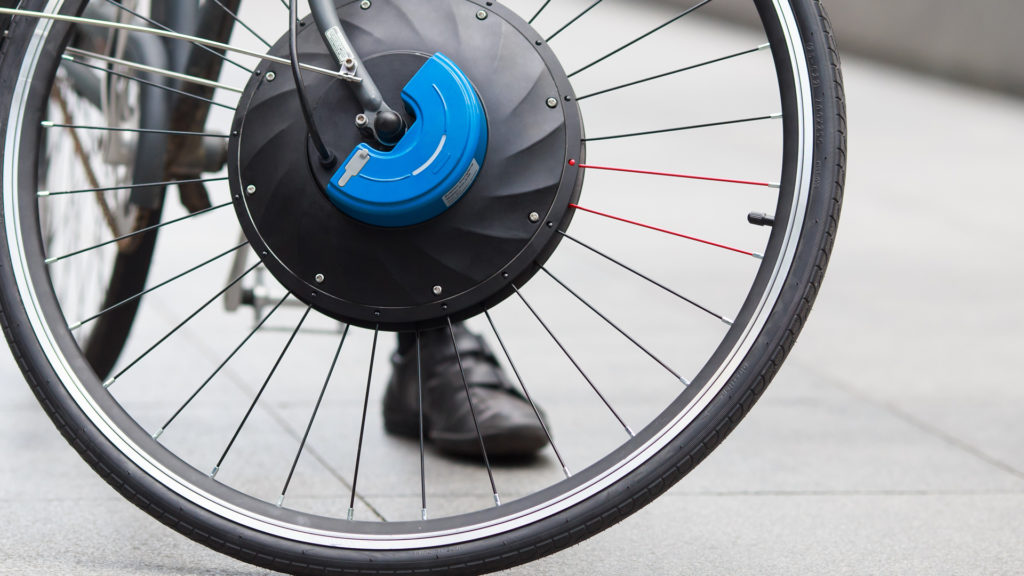 Urban X say 'it converts any bike to an e-bike with a 30-mile range in 60 seconds. The motors for the UrbanX Eco and UrbanX Booster allow the e-bikes to reach top speeds of 15 miles per hour and 20 miles per hour, respectively.'
The keen price range of $299-$529 have surely helped the project already exceed its funding target.
There are 24inch, 26inch, 27.5inch, 650c and 700c wheel options plus pedal-assist and thumb throttle modes and the kit is both disk brake and rim brake compatible. Perhaps most innovative is the detachable battery which fits around one side of the front fork dropouts.
Have a sneak preview here:
And here is a link to their Kickstarter.
UK Money Saving Site Plugs Olympic Cyclist's New Model
Well known UK website This is Money, as the name suggests aimed at those wanting to make their money work for them, have now got behind e-bikes.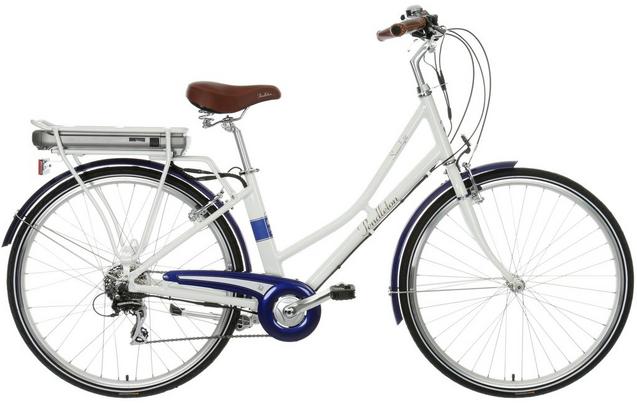 They reveal that the UK's Olmypic gold medal winning cyclist Victoria Pendleton has launched a women-specific model, the Pendleton Somerby, in collaboration with the UK's main 'chain' bike dealer Halfords.
The bike specs reveal it is a rear hub motor powered model with a very reasonable £750 (US$920) price tag.
Stealth Throttles Back on the Power
Australian e-bike manufcturer Stealth has previously been known for what can only be described as derestricted beasts of machines (think 5,000 Watts and 50mph), but it's now venturing into the world of street-legal models with the announcement of a commuter model with 250 watts of power and a huge 950 watt hour battery pack (twice the size of most eBikes).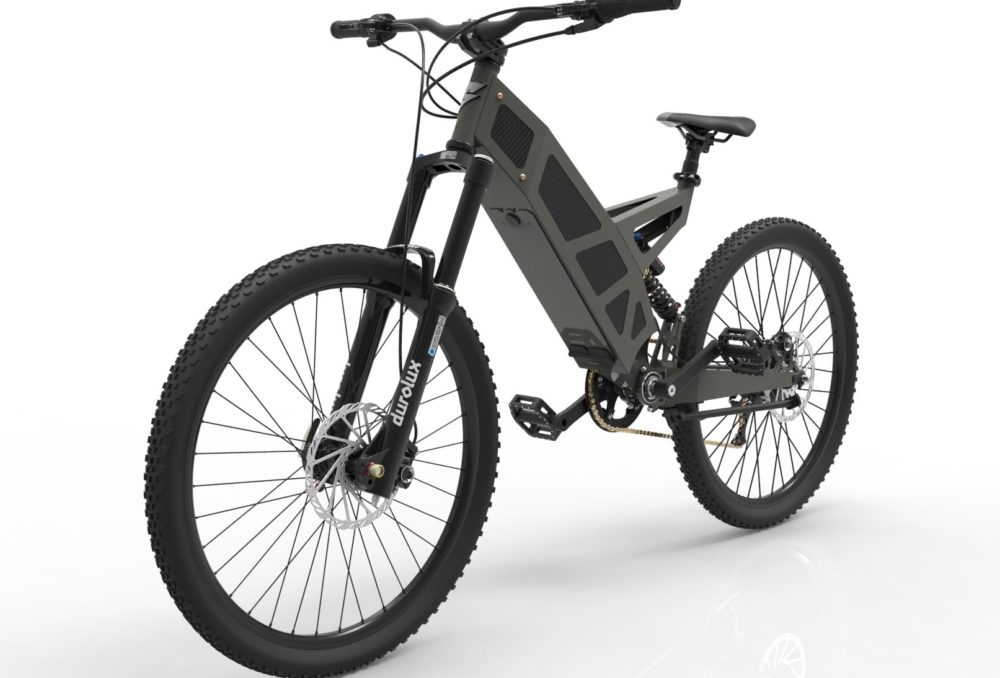 The new P7 may have cut back on the power but it claims a monster range of 93 miles.
Get Inspired
San Francisco Electric Bike Expo March 24-26
The San Francisco Electric Bike Expo is coming up on March 24-26. Checkout and ride the latest eBikes for FREE!
Swiftmile Solar Charging Stations Going Places
California-based Swiftmile manufactures solar charging stations for e-bikes aimed at the bikeshare market and has just announced it is looking to raise $6 million in Series A funding by fall 2017, in addition to the $750,000 already raised in seed funding with by Verizon Ventures.
Swiftmile also announced they will be rolling out 60 to 80 bikes at the Stanford Research Park in late March.
And by June, Swiftmile plans to add a new technology to the bikes by making them able to access power from city light poles. "We've made our system universal by taking power from other sources, like solar or by running a line to it," Colin Roch, founder and chief executive said.
Bamboo plus Bafang = 40mph…
Craig Calfee's latest bamboo e-bike was recently on display at the North American Handmade Bike Show. EBR has featured Craig's bikes in the past when he cooperated with Mark Donovan's Bali-based EWABI bamboo bike workshop.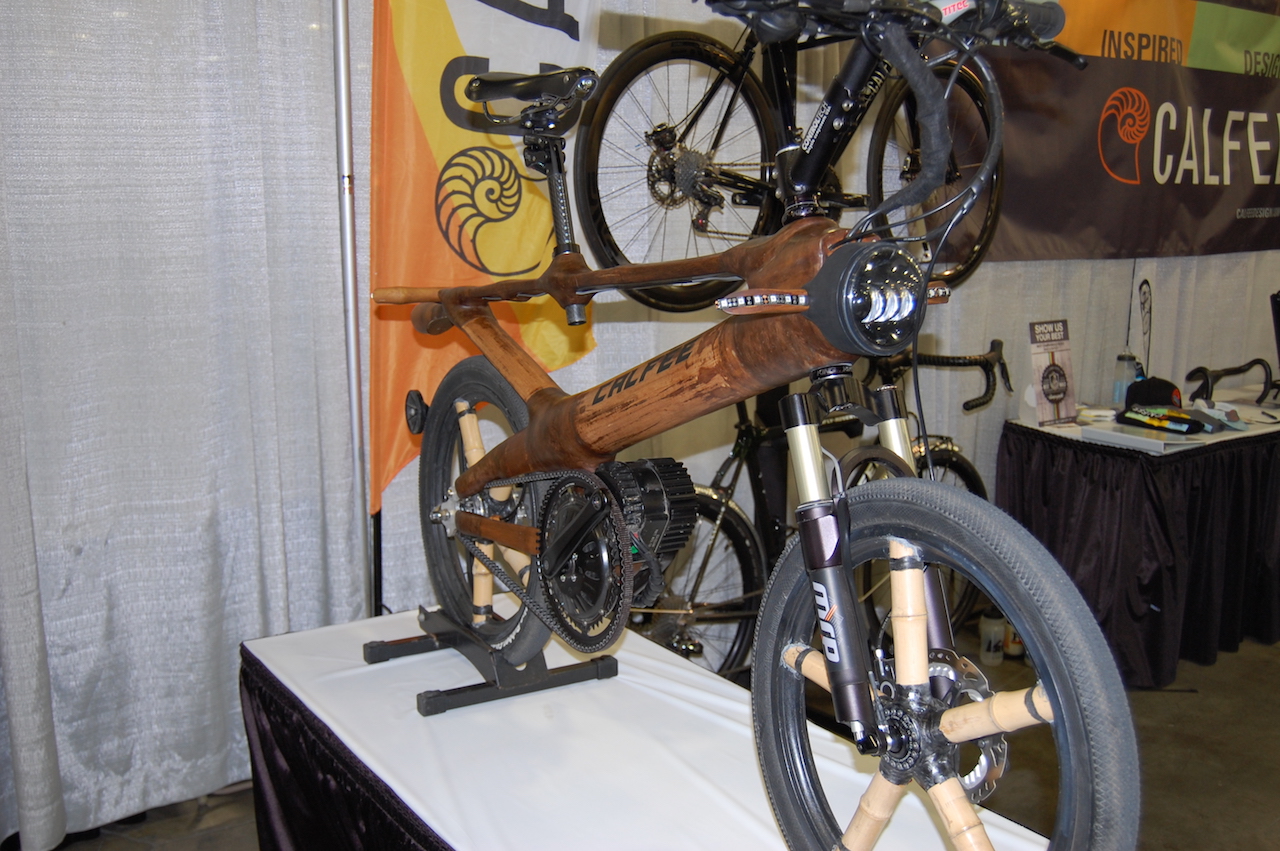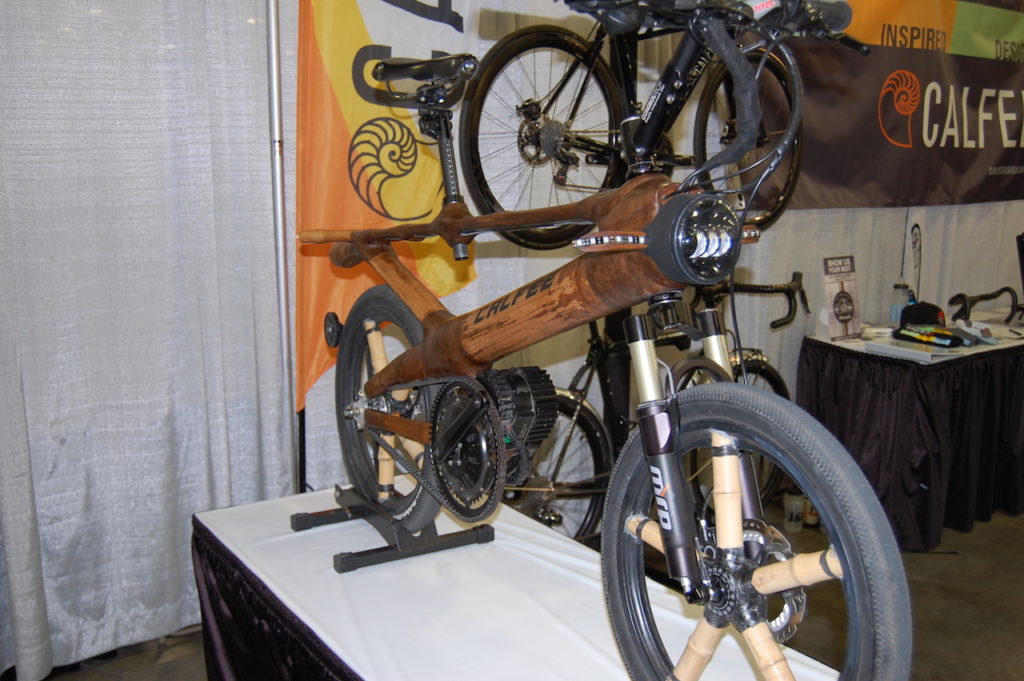 Calfee's latest venture has neatly integrated lights and a powerful Bafang mid-drive that will acheive assisted speeds of up to 40mph…
And checkout this eBike report from the N.A. Handmade Bikes Show on many of the other incredible designs of electric bikes to be found there, including ones in titanium and wood.
Infrastructure
Does Utah's Summit County Bikeshare Need an Ordinance?
Last year Summit County was awarded $500,000 from Utah Transit Authority to establish a bike-share program between Park City and the Snyderville Basin and the scheme now has a June launch date. Around 90 bikes will be docked at nine stations.
There have been some concerns however; the County Council considered approving a measure to regulate electric assisted bicycles on the trails around the county reports Park Record.
"While there have always been bikers that can pedal that fast, with the introduction of electric bikes, riders will be traveling at higher speeds and we just want to make sure the trails are safe for everyone," said Caroline Rodriguez, Summit County's transportation planning director. "We thought it prudent to have something in place as we prepare for our program."
Ontario Calls for More Infrastructure Funding
Canadian Cycling Magazine has just reported that the province of Ontario's CycleON plan, began in 2014, needs more funding. The Share the Road Cycling Coalition has called on the province to continue this commitment to its cycling strategy by investing $50 million more in cycling infrastructure. An important part of the province's ambitious plan is supporting and promoting cycling trips under 5km according to Share the Road. To do this they believe municipalities need more funding.
E-bike Biz
Booming E-Bike Businesses
Bike Europe reports that Taiwan's Merida is doubling e-bike production to satisfy demand from the European e-bike market.
Stromer is getting back to basics with a new group of investors and separation from BMC. Make sure you checkout their new ST1 X that uses a lot of the high-tech ST2 features but with a more affordable price.
Meanwhile European giant Accell declared it reached a new milestone in 2016, the 1 billion euro turnover mark. Sales of e-MTBs were up 33%.
Battery cells for electric bikes and other non-automotive appliances will begin production in 2019. The German government is providing a lot of support and BMZ is forming a consortium of companies that are involved.
Stay tuned for more e-bike news & reviews and thanks for reading!
-Richard
P.S. Don't forget to join the Electric Bike Report community for updates from the electric bike world, plus ebike riding and maintenance tips!
Reader Interactions