eBike News: Bafang eRoad, eBike Rebate, 88 Year Old Rides Again, Police eBikes, eBoat, & More! [VIDEOS]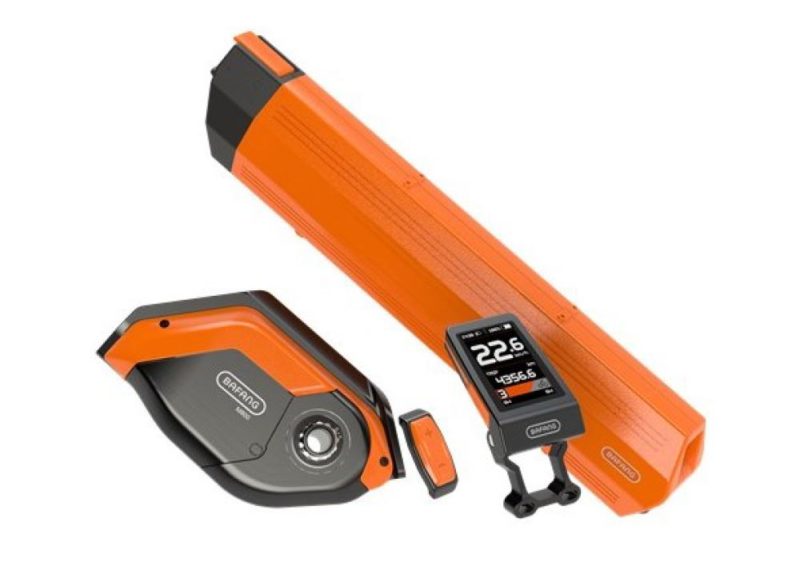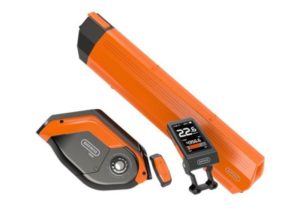 In this week's eBike news roundup:
New Compact Bafang eRoad Mid Drive
88 Year Old Avid Cyclist Enjoys eBiking
Fighting Crime with eBikes in Tuscon
Gazelle Demo Tour
Burlington eBike Rebate
eBike Share for Edinburgh
Gelderland's Speed Pedelec Route Planner
Norway's Fjord E-boat
Eurostar London to Amsterdam Direct
And Much More!
Headline News
Bafang Premiers New Mini-Crank Drive
One of the world's biggest e-bike motor manufacturers, Bafang, has displayed what is described as a 'mini mid-motor for e-road, e-gravel or e-cyclocross bikes' according to Bike Europe.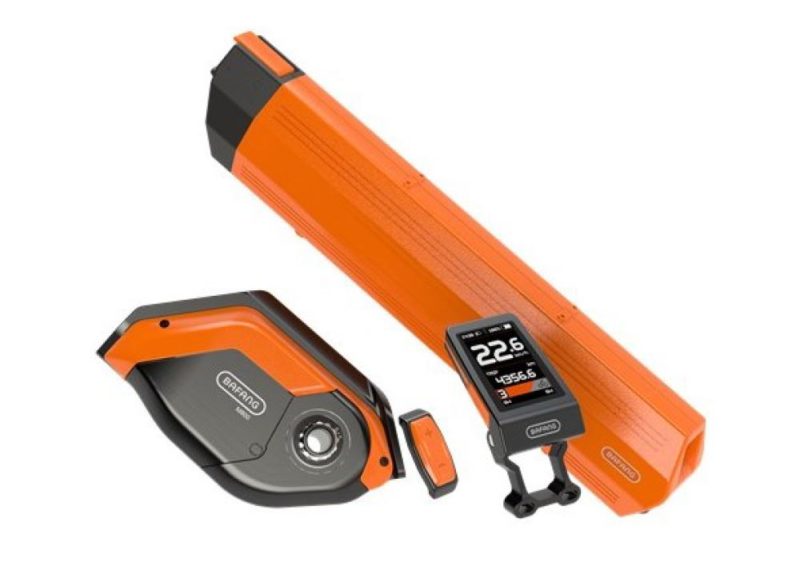 It is named the M800 and was on display at China Cycle which took place in Shanghai recently.
The basic details of the motor look impressive; 2.3kg motor weight and a total system electric system weight of 4.4kg, including battery. It's rated at 200W and 50Nm torque – rather less than today's most powerful crank motors from the likes of Bosch, Shimano, Yamaha and Brose, but still powerful enough to give the rider a very welcome boost up the hills.
Cycling Industry News has revealed more detail. There are five power levels five controlled via handlebar buttons and a 2.2 inch TFT color display with ten info settings. Power is regulated by dual torque and speed sensors and the motor offers single and double chainring compatibility. Software can be configured for 25kmh (EU) 32kmh (US) and 45kmh (speed pedelec) power cut out limits.
Notably it has a small battery of 200Wh 'but Bafang say that because battery capacity is used only on ascents and when starting/accelerating within the speed limit, battery capacity will be more than sufficient even for longer trips (50 to 150 km or more)' according to CIN.
Clearly Bafang believes there is a new emerging trend in the e-bike world. Whilst commuting and leisure models are undoubtedly bestsellers, until now e-mtbs have been the fastest growing and easily the most popular of the 'niche' e-bike categories. Could 'e-road' be the next big thing?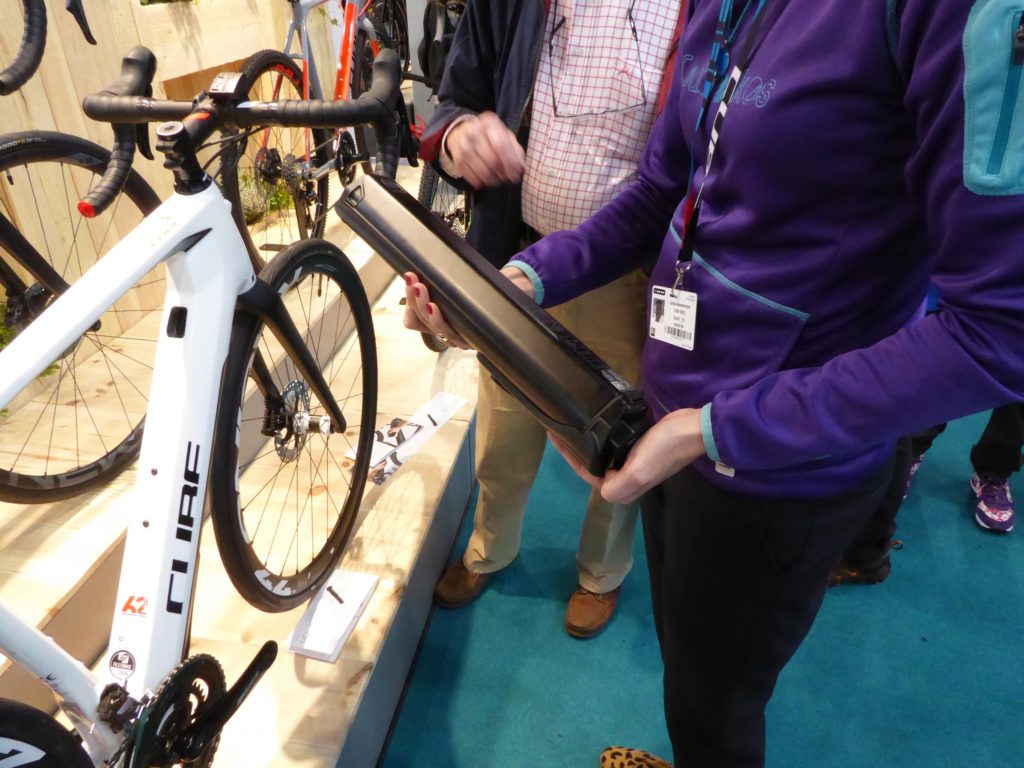 In Germany the likes of the Cube Agree Hybrid range, powered by the removable Fazua drive have proved to be pioneers of this type of lightweight drive designed for more active riders who want an e-bike that rides more like a 'normal bike' beyond the power cut out speed.
This type of design certainly seems to offer something that many current e-bikes don't and promises to appeal to a new group of riders who may have previously shunned e-bikes as too heavy or too difficult to pedal at higher speeds.
E-bike Share and Bike Infrastructure
Edinburgh E-bike Share Due this Summer
Scottish capital Edinburgh has a good network of cycle paths and an ongoing plan for more high quality commuting routes. So news that the first e-bike share scheme will be rolled out this summer has to be good news for transport and, what is big business in the city, tourism.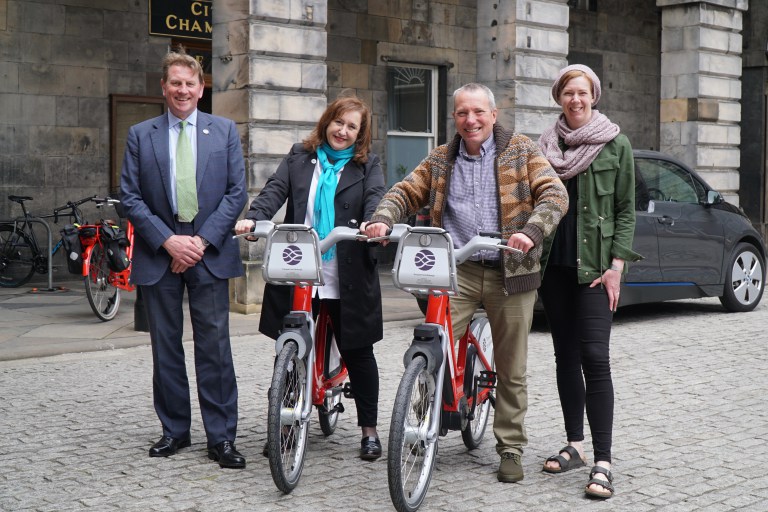 'The deal for a new bike hire scheme for Edinburgh has been agreed, and the contract will be signed this month' says the Edinburgh reporter.
200 of the new bikes (a mixture of electric and non-electric) will be on the city's streets by this summer with more to come as and when they are manufactured by Stratford upon Avon based cycle company, Pashley. They use docking bays and the provider is Serco – the company responsible for the popular London bike hire scheme.
Speed Pedelec Route Planner for the Netherlands Gelderland
Speed pedelecs with an assisted speed of 45kmh have had limited popularity in many European countries but the province of Gelderland is at the forefront of trying to promote the concept, seeing its potential for making longer distance e-bike travel feasible.
In the past Gelderland has promoted new superwide cycle lanes as suitable for speed pedelecs (often the 45kmh bikes are banned from bike paths, especially those within built up areas) and its latest move is to team up with Dutch national cycling organisation Fietserbond to produce a Dutch language route planner for the province that shows routes suitable for speed pedelecs.
Get Inspired
Son Buys eRoad Bike for 88 Year Old Dad
Stuart 'John' Dunn has been a passionate cyclist for much of his life. He finished third-place finish in the 1954 British National Championships and has recently ridden up legendary French climbs: Alpe d'Huez at age 81 and Mont Ventoux at age 86. Riding a traditional bike has become difficult for the 88 year old but now an eBike has him out riding again, thanks to his son.
E-bikes Fighting Crime in Tuscon
A $30,000 worth donation from the Southern Arizona Law Enforcement Foundation to Tucson Police Department's downtown division have some new rides. The foundation donated four electric bicycles and 10 mountain bikes to the division for its patrol personnel. The foundation has been donating equipment to the department since 2003.
Burlington VT eBike Rebate Program
Burlington Electric Department is offering its customers $200 off an electric bike or conversion kit to Burlington VT residents.
Hopefully we will see more utilities offering eBike incentives!
Gazelle eBike Demo Tour
Dutch bike manufacturer Gazelle has just launched a new website for the U.S. and according to Gazelle 'The redesigned site offers seamless functionality with comprehensive product information, better social media integration, a blog section featuring Gazelle Ambassadors' Stories, and a newly updated Holland Experience demo schedule.'
New hire, Gabe Multer, will be managing the Holland Experience Demo Tour and splitting his time hosting consumer events and ride experiences and providing Gazelle brand and product training to retail staffs throughout the United States. The program's goal is to create a uniquely Dutch experience highlighting the positive impact an electric bike can have as a viable transportation alternative to the automobile.
"Gazelle bikes is an iconic European brand and uniquely positioned in the US electric bike market." said Gabe Multer, Marketing & Events Coordinator. "I'm excited to hit the road to demonstrate Gazelle's blend of heritage, technology and usability to consumers and retailers."
Gazelle's e-bike offering ranges start at $1299 and go into the $4,000 plus bracket.
Eurostar now Direct from London to Rotterdam and Amsterdam (but not Amsterdam-London!)
Want to experience some of the Netherlands famous super-quality cycle lanes? This just got a whole lot easier if you are coming via London, with the introduction of a direct and fast Eurostar rail service between to two.
It's a 3 hours 41 min London-Amsterdam service (one way) with the return unfortunately involving using the Thalys service to Brussels and changing there back to the Eurostar (for political or commercial rivalry reasons we assume!).
Tickets are from £35 one way. For detail on taking bikes on Eurostar trains see here. It can be fiddly as there are different rules for different services but a folding e-bike with a cover and measuring less than 85cm along its longest side should be allowed on as hand luggage without any booking conditions.
Here's a trip report on the rail service with stacks of detail for rail aficionados:
Also on electricbikereport.com
iGo Fat Folding Testing & Review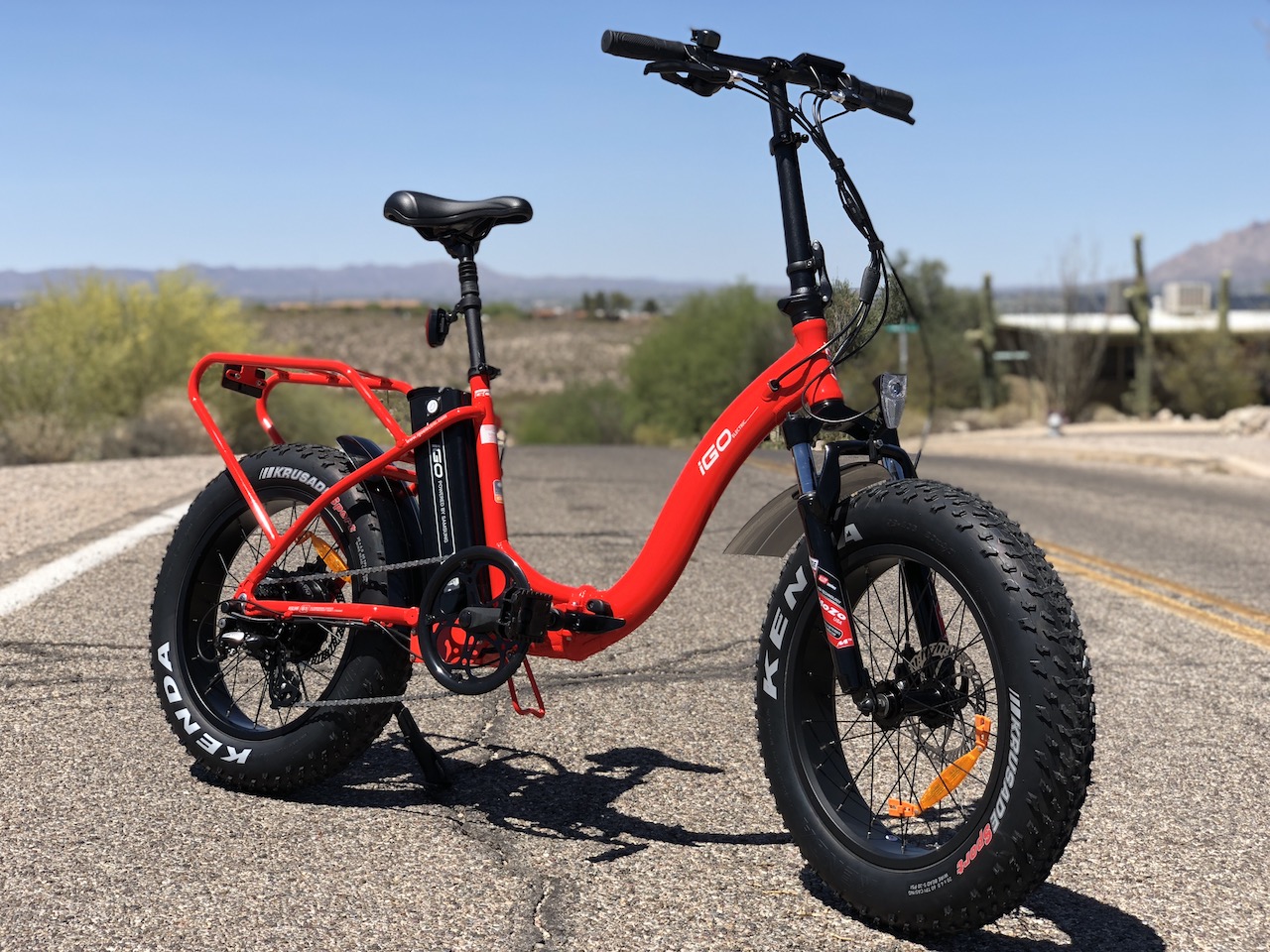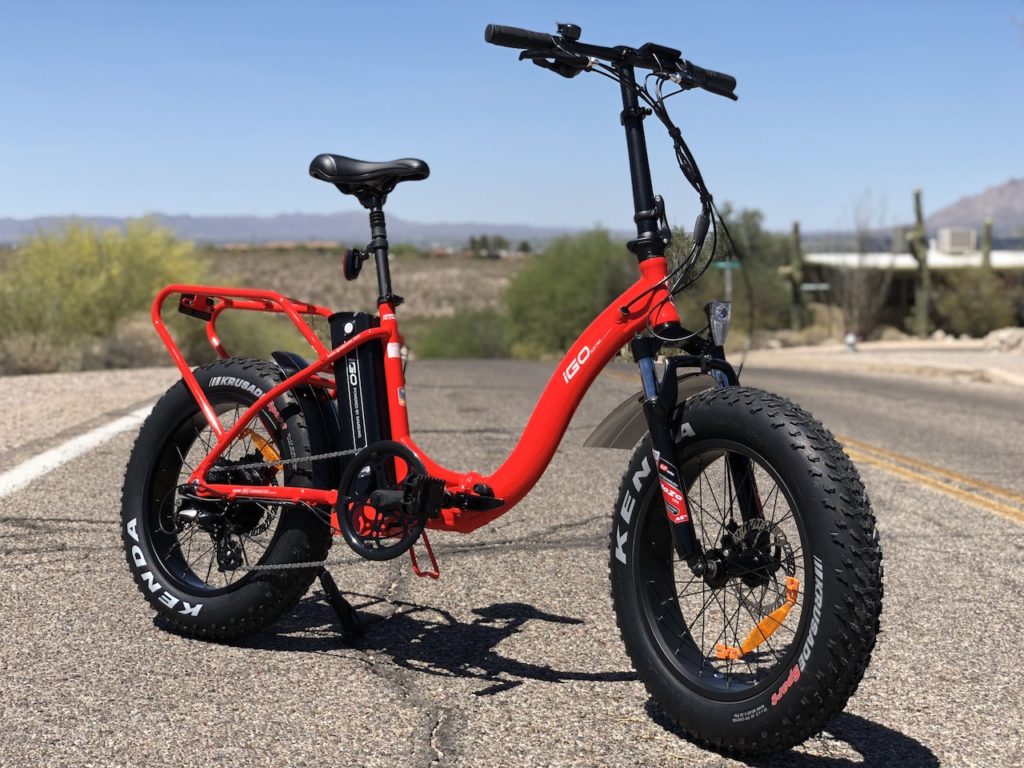 The iGo Fat Folding is in for testing and review and this is a rather unique eBike!
It's an eBike based on a folding bike platform while adding in 4″ wide stable fat bike tires, a low step thru frame, and powerful electric assist.
Some of the highlights of this eFat folder are a 500 watt geared rear hub motor, high capacity 48V 13ah lithium Samsung battery, suspension fork & seatpost, pedal assist & throttle, and much more.
UPS Using Electric Cargo Bikes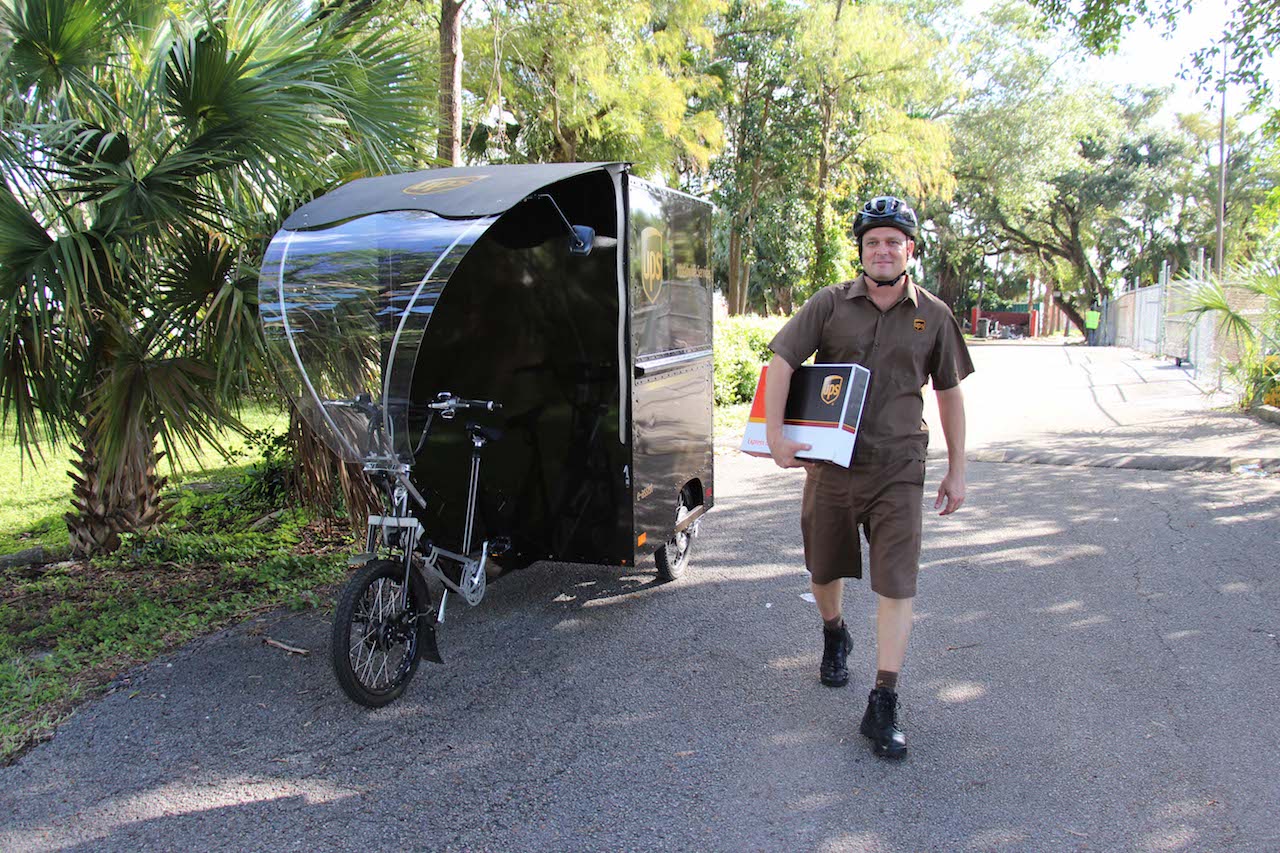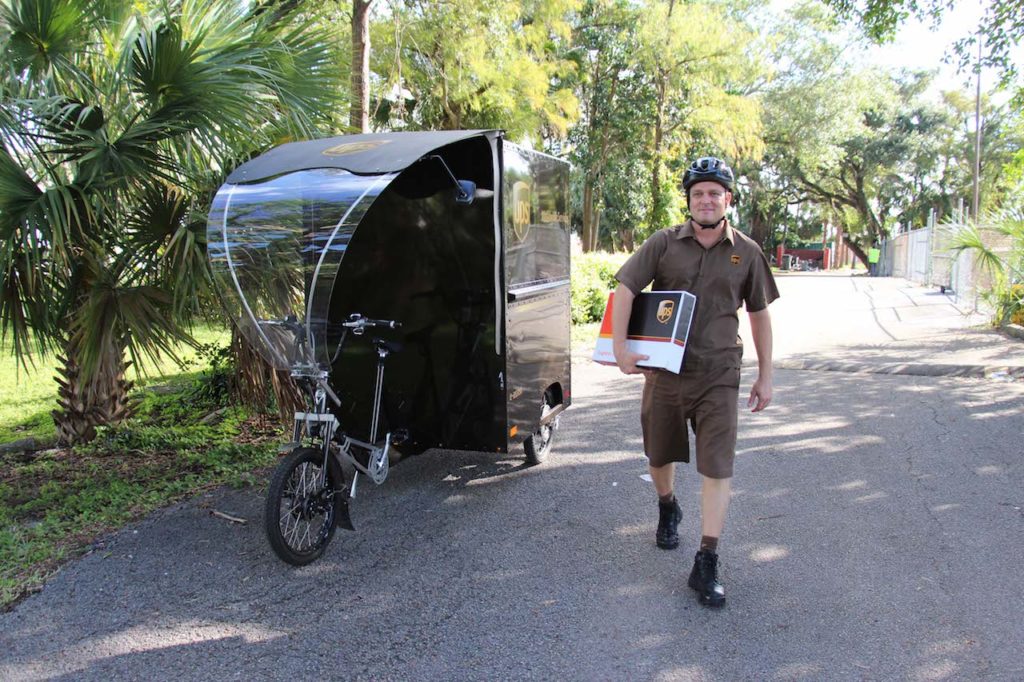 E-bikes and e-cargo-bikes are having an impact on people as they wake up to their range, agility and ease of use.
Big logistics businesses have seen their potential too, with increasing numbers of logistics and delivery companies looking at using them to increase efficiency and tackle their carbon emissions.
We spoke to Tom Madrecki, UPS Director of Urban Innovation and Mobility about how they see e-bikes being used now and into the future.
E-tech
E-cruiser for Norway's Fjords
Here at EBR we also like to dip into other types of electric transport, especially when it's something a bit different or just plain exciting – like this carbon fibre electric catamaran now cruising around Norway's fjords.
Equally impressive is the Powerdock – a 40m long, 5m wide floating glass fibre dock which will sit in the water housing a 2.4 MWh battery pack that allows a battery top up to full in just 20 minutes. The dock also stores consumables, fuel for sister vessels, and allows black water to be offloaded for treatment on land so that the Future of The Fjords will not discharge sewage directly into the fjords! The Future of the Fjords will run all year long completing 700 journeys annually. Its first route is between Norway's Flåm and Gudvangen.
E-bike Biz
European E-bike Sales Surge Ahead
E-bike sales in continental Europe show no sign of letting up their impressive growth over recent years; Bike Europe reports 2017 year on year growth of a staggering 50% in France, 25% in Italy, 19% in Germany and 9% in the Netherlands. The article suggests a 200 euro subsidy per e-bike in France has had a huge impact.
Effects of EU Clampdown on Budget Chinese E-bikes Questioned
Bike Europe also reports on the possible consequences of 'dumping convictions' that could be imposed for importing Chinese e-bikes into the EU – including possible relocation of manufacturing outside of China.
Stay tuned for more e-bike news and reviews and keep on riding.
-Richard
P.S. Don't forget to join the Electric Bike Report community for updates from the electric bike world, plus ebike riding and maintenance tips.
Reader Interactions