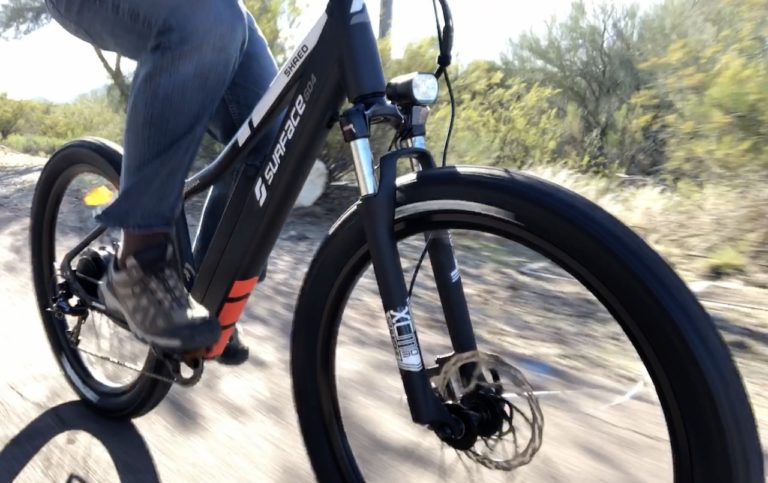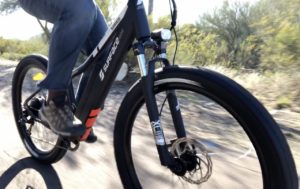 The test results are in and the Surface 604 Shred is a high performance eMTB with an impressive economical price!
The Shred has a very smooth and intuitive ride feel with the torque sensor pedal assist system and surprisingly quiet 500 watt motor that provides assist up to 28 mph.
It has a very stable ride feel with the 2.8″ wide tires, 4″ Suntour suspension fork, wide handlebars, and powerful Tektro hydraulic disc brakes.
With a $2,099 base price that includes free shipping, the Surface 604 Shred offers a lot of value.
In this second part of the full review you will get an idea of the ride characteristics, range test results, pros, cons, and overall thoughts on this electric bike. [Read more…] about Surface 604 Shred Electric Bike Review Part 2: Ride & Range Test [VIDEO]