eBike News: Titanium eCargo & eMTBs, eBiking National Parks & Scotland, Carving eTrike, & More! [VIDEOS]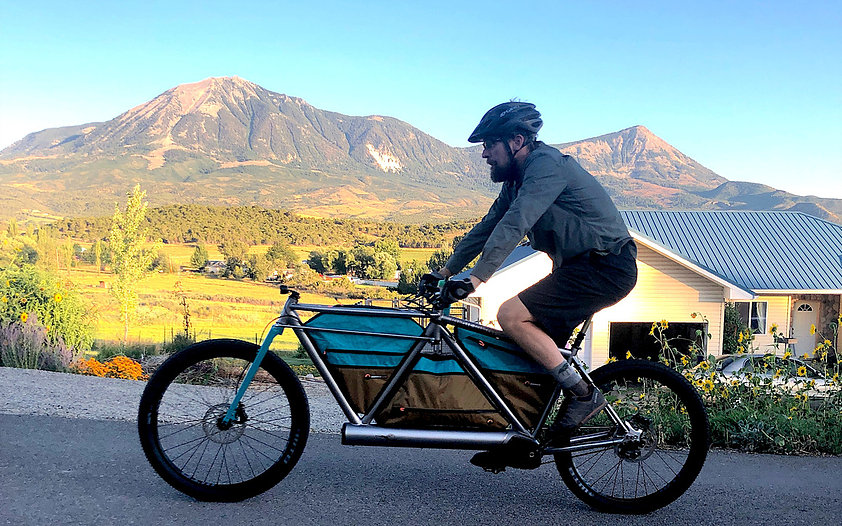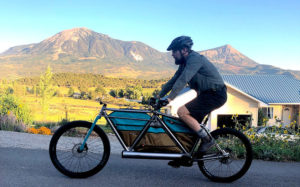 In this week's eBike news roundup:
Titanium Sport eCargo
Ultralight Titanium RLE eBikes
eBiking Acadia National Park
1,000km Scotland eBiking Tour
Utah National Parks & Monuments eBike-able
European eBike Market to Triple in 5 Years?!
Gocycle is Hiring
Carving eTrike LEV
And Much More!
New eBikes & eBike Systems
Custom Titanium eCargo
Schwift Cycles makes custom titanium bikes and their custom Sport eCargo for this years Eurobike show is very impressive!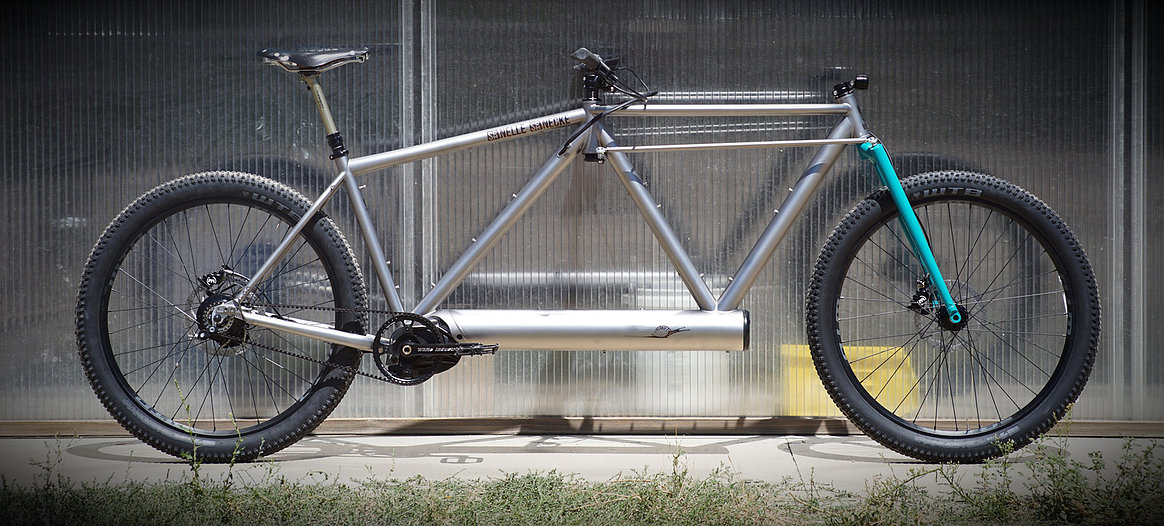 This is the "Fast Snail" or "Schnelle Schnecke" that features the new Bosch mid-drive motor system with the PowerTube battery housed in the "Boom Tube" (large bottom tube).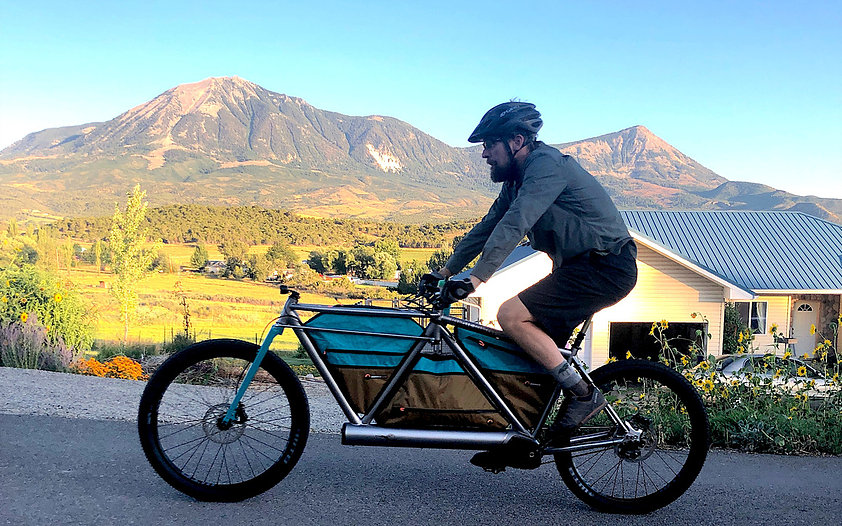 Schwift Cycles founder Zach Krapfl rides the Schnelle Schnecke with the 3 custom Bedrock frame bags.
Here is his description of this eCargo and it's unique name "It is all in the name. Due to the "S-Cargo" (sports cargo) category, we decided we needed a name to fit just right. The S_cargo is all about carrying your goods with you, and doing so without compromise- on the gravel, on the pavement. The Snail seemed fitting since it carries its home on it's back but needed to be quick So we called it the "Fast Snail" or "Schnelle Schnecke" going along with the theme of every @schwiftcycles bike starting with a "SCH" it only fit. #schnelleschnecke Ohhh, and escargot….."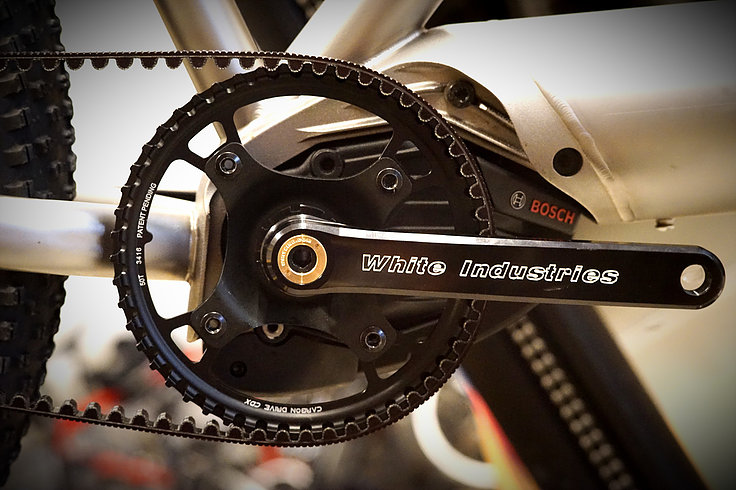 In addition to the new Bosch mid-drive system this S-Cargo features the Gates Carbon Belt Drive and Rohloff internally geared 14 speed rear hub with electronic shifting.
Here is more info on this innovative custom eCargo.
Ultralight Titanium eBikes – RLE Bike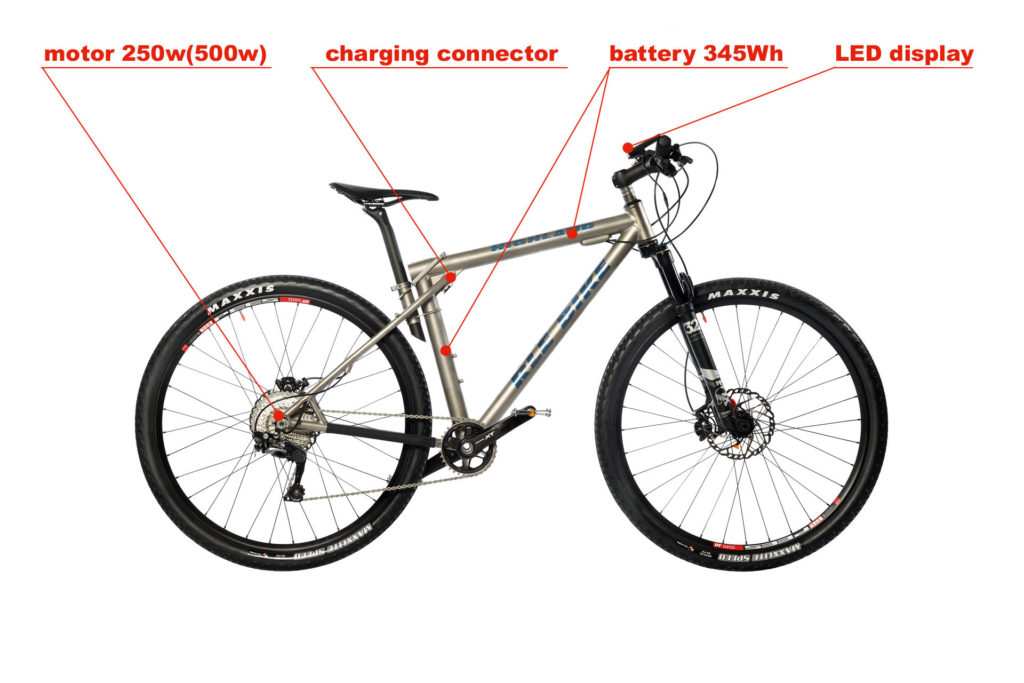 RLE recently launched their 2020 titanium eBike models at Eurobike with some of these eMTBs coming in weighing less than 33 pounds (15kg)!
The line up includes the classic models such as Urban, Highland, Gravel and 27.5+, and the limited edition Panamera and Autobiography.
The new Panamera is themed for Porsche car owners with its customizable leather trim and it weighs 32 pounds (14.5kg).
Some of the specs are a 250 watt rear hub motor with a stated range of 50 to 80 km from the internal frame battery house in the top and seat tubes.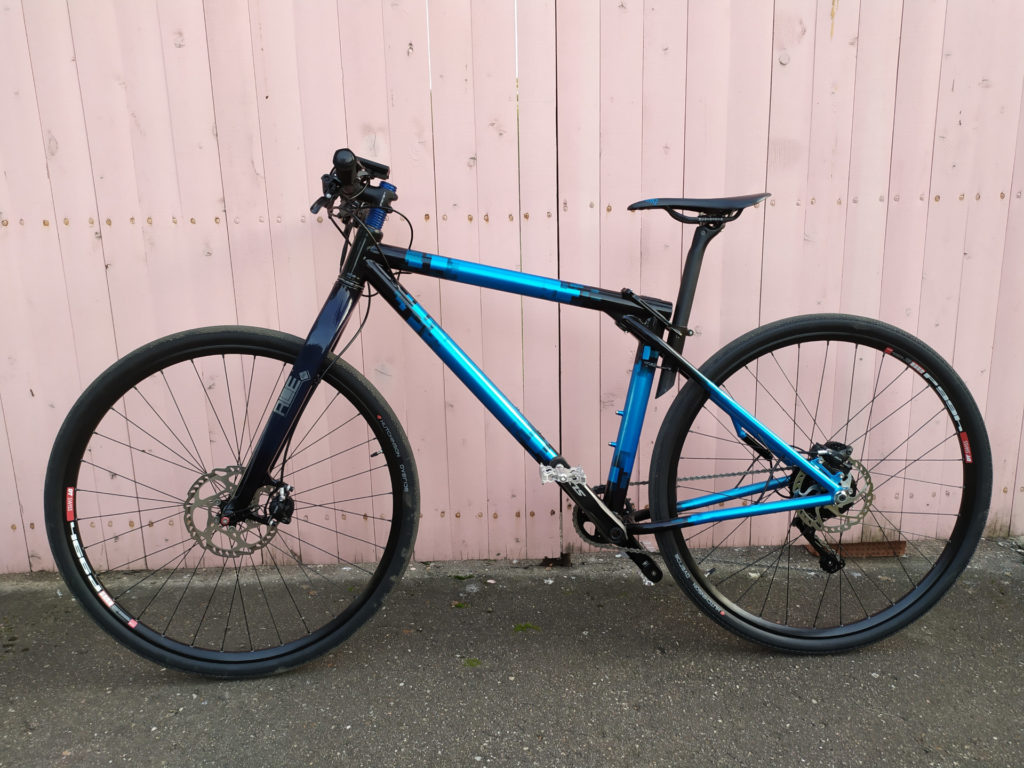 The limited edition Autobiography model has "exclusive author airbrushing. The frame is painted using special technology using Kandy Concentrates – bright colors that give the surface incredible depth and a wide range of color changes from the brightest to the darkest."
Here is a link for more on RLE titanium electric bikes.
Get Inspired
Acadia National Park eBiking
Acadia National Park in Maine has 45 miles of carriage roads that are now open to electric bikes along with conventional bikes per the new NPS Policy Memorandum 19-01 on Electric Bicycles.
Only Class 1 eBikes are allowed on the carriage roads per this recent NPS update.
Acadia National Park looks like a great place to ride because the carriage roads are only open to pedestrian and bicycle/eBike traffic; no automobiles are allowed.
Here is a video with some nice footage of the scenery you can expect to see:
More National Parks & Monuments eBike-able
Continuing in the news of national parks and monuments opening to eBikes, the following have opened eBike access to be the same as where conventional bikes can ride:
Arches National Park
Canyonlands National Park
Dinosaur National Monument
Hovenweep National Monument
Natural Bridges National Monument
Here is the news on these parks/monuments.
Golden Gate Drafting eBike Rules
Golden Gate National Recreation Area is currently drafting rules for electric bike use and they are proposing to allow eBikes on trails and roads that are currently open to conventional bikes.
The public comment period is open until October 28. Comments can be submitted by email to: [email protected].
Here is more from the Marin Independent Journal.
eBiking Scotland
Here is another eBike story from the Ampler Challenge: "Andrew is a nurse consultant who suffered a tragic personal loss in 2011. The island of Iona was both the destination for his honeymoon in 1997 together with his wife, and 12 years later the place for their last trip they got to take together.
The one thing that has kept Andrew going was the notion that one day he would be able to make a return trip to Iona, but this time by bike. Ampler Challenge gave Andrew the opportunity to re-visit Iona on the 10-speed Ampler Curt e-bike."
Here is the video of Andrew's trip:
Here is a link to more from the Ampler Challenge.
eBike Biz
European eBike Market to Triple in Size?
Bike Europe reports that various industry insiders are predicting that the European eBike market will triple in size in the next 5 years and that could be a conservative estimate!
"That demand for e-bikes continues to rise rapidly is underlined by sales in Europe's biggest markets. In Germany it grew by 37 percent in the first half of 2019 to 920,000 electric bikes; almost the same number of the 2018 sales total. In the Netherlands turnover-wise sales upped close to 36 percent during the first eight months of this year."
Gocycle is Hiring
Gocycle makes high tech and elegant folding electric bikes.
Here is Gocycle's job description "This is your chance to join our US Sales Team and start your career with one of the most exciting ebike brands in the market today! It's a ground floor opportunity potentially developing into you becoming a Gocycle Territory Manager. You'll be spending a significant amount of time out on the road in the new Gocycle van helping to on board and support new Gocycle dealers across the wider United States. It's time to get smart, it's time to Go Electric! It's time to Gocycle!"
Gocycle is also looking for German speaking territory reps for their European operations.
Learn more about Gocycle at their website and email resumes to: [email protected]
eMobility
Carver LEV
It is always interesting to see what other electric vehicles are being developed.
The Carver is a good example of a vehicle that is somewhere between an electric bike and electric car.
Checkout how this eTrike carves through the corners!
Some of the specs are 45 kmh, stated 100 km range, (2) 2,000 watt motors, 5,400 watt hour battery. The Carver starts at € 8990.
Stay tuned for more e-bike news and reviews and thanks for reading!
-Pete
P.S. Don't forget to join the Electric Bike Report communityfor updates from the electric bike world, plus ebike riding and maintenance tips!
Reader Interactions