Accessory Round Up: eBike History Book, Lightweight Vest, Spurcycle Tool, Saddlebag, & Bell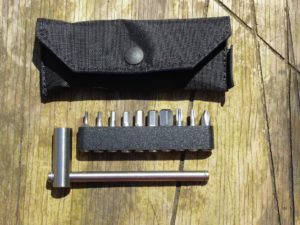 Time for a look at some new bike accessories that can make your eBike ride safer, more comfortable, convenient, and fun!
In this roundup we have the:
Electric Bike History Book
Minimalist Spurcycle Multitool, Saddlebag, & Bell
Lightweight, Warm, & Packable PedalEd Vest
Electric Motorcycles and Bicycles Book
This 246 page paperback, illustrated with black and white photos, is not a consumer guide, more of a look at the history of e-bikes and e-motorbikes through the eyes of the many inventors who kickstarted the electric two (and three) wheeled revolution.
It starts with pioneering attempts to add steam power to so-called velocipedes, back in the 19th century, continuing with chapters on the early 1900s and the 1950s to the 1980s, when the genre was largely seen as a 'laughing stock' according to the author.
Further chapters on the 1990s, electric bikes worldwide and China bring the picture up to date.
Along the way we meet a fantastic variety of characters, from the speed-obsessed septuagenarian Sylvester Roper on his steam-powered velocipede, through the brilliant originality of electric motor pioneer Cedric Lynch to the founding fathers of one of Switzerland's major e-bike companies Flyer, who began their e-bike endeavours by attaching a car's windscreen wiper motor and battery to a regular bike!
Further chapters add detail on electric motorcycles, China, e-bike and e-motorbike marathons and speed records, unusual designs, electric three wheelers and the future.
Here we learn of the remarkable solar powered e-bike Sun Trip from Europe to Asia, going coast to coast across the US by Segway and the tantalising future prospect of a 'glass' battery with three times the energy density of lithium-ion – amongst much else.
If you are interested in e-bikes, technology and history this book is the perfect combination of all three – compliments to the author for his tremendous research effort.
My only gripe was the higher than I would have expected price tag ($37.47 paperback, $9.99 Kindle), especially given the lack of colour photos.
The book is available at Amazon here.
ISBN: 978-1476672892
Spurcycle Bell, Tool & Saddlebag
Spurcycle are a US-based company that make 'durable and serviceable' and 'aesthetically and functionally refined' bicycle accessories.
I tried out three of their products, multitool Tool, Saddle Bag and Spurcycle bell. All three are very well-made, light and very practical.
Tool is precision manufactured from titanium and weighs around 90grams with its own little carrying pouch.
As well as being light it combines a good range of tools with a clever sliding lever bar that will allow you to get max turning force whilst allowing the tool to access most nuts and screws on a bike, even if they are a little awkward to get at.
The interchangeable tool heads are 2,2.5,3,4,5,6 and 8mm allen keys, T10, T25 and P2 ('crosspoint' screwdriver) heads.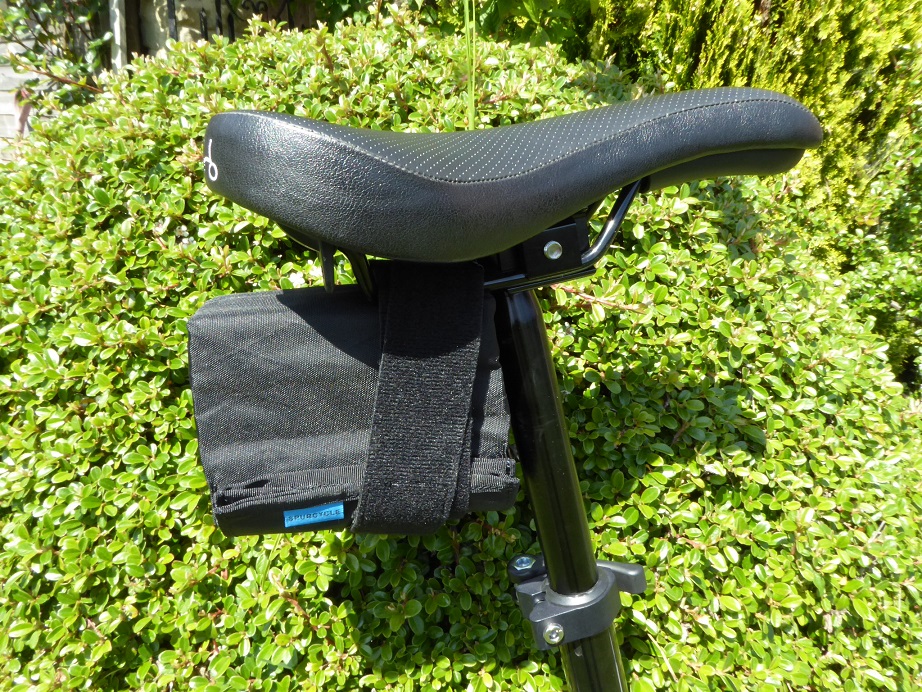 Saddle Bag fits snugly between the rails of your saddle, is weatherproof and uses velcro to attach and open, so there are no zips to jam or break.
At 12.5 x 18 x 6 cm it will only hold essentials such as a spare tube and mini tool, tire levers and CO2 cannister but it is made of tough polyester and the workmanship on it looks good too.
It's lightweight too at 50g. Note you do have to remove it from the rails to access the contents which is a bit awkward.
Spurcycle is best known for its Bell which EBR has reviewed in full here. But it's such a great design it's worth recapping.
It's small, light and it has an amazing ring that's loud but pleasant and goes on and on, so it's sure to get you noticed in the best possible way. It's beautifully made of brass and steel and is simply the best bell I've tried.
These are premium priced accessories but look like they will last and last and give hours of that special enjoyment that comes from using simple yet well-designed objects.
PedalEd Tokaido Alpha Vest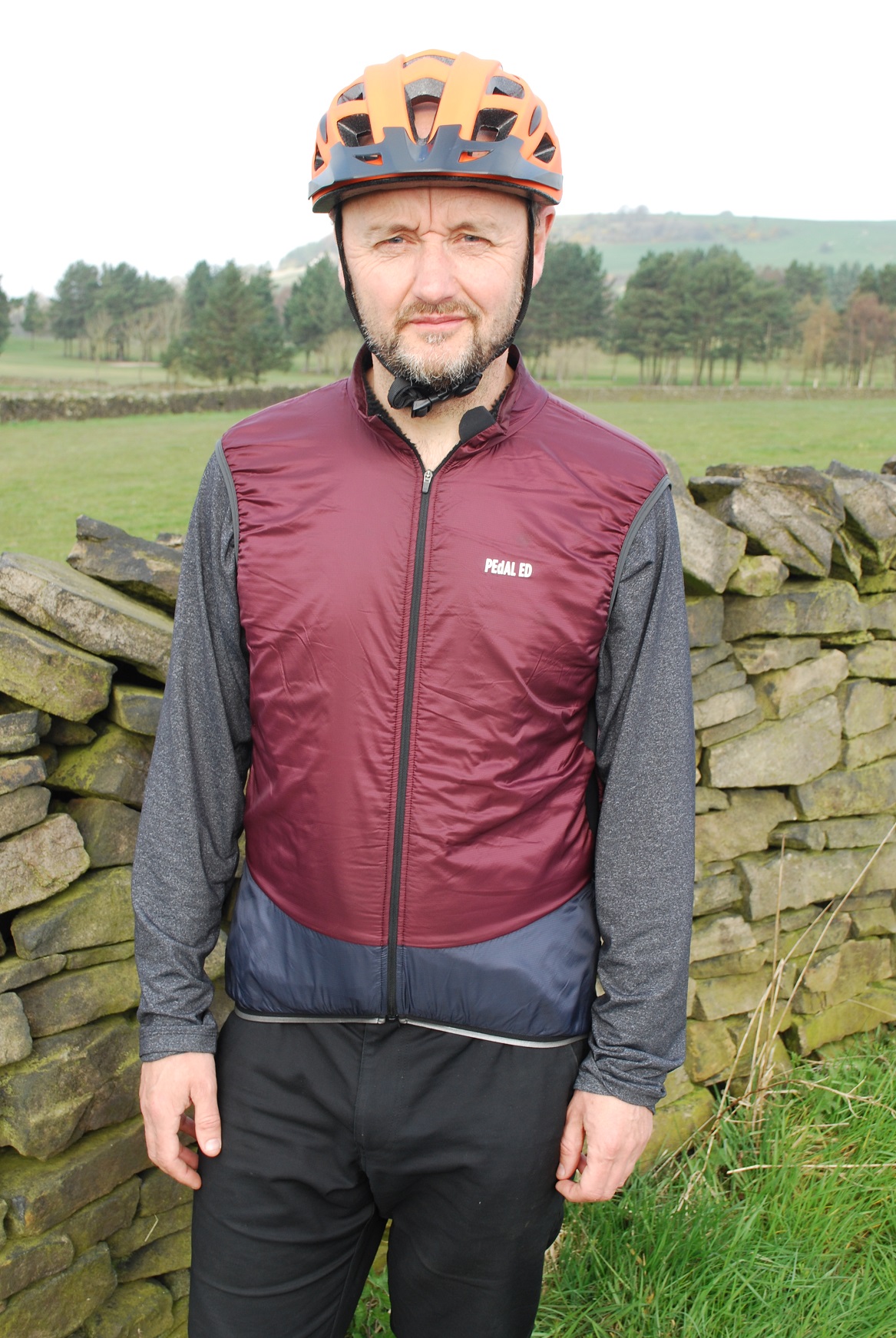 This vest top is made from Polartec Alpha material – an insulating fabric that claims to be extremely lightweight and packable, thermo-regulating and breathable.
The company blurb also makes reference to the SAS and Kyrgyzstan in detailing its development and testing, certainly raising expectations of its performance.
For such an incredibly lightweight top (145g) did it live up to these grand claims?
It turned out to be just the thing for three-season cycling. If you are used to scaling the heights on two wheels you will know how altitude can and exposed terrain can lead to sudden drop in temperature, even though it might be a baking hot day down in the valleys.
I used my sample around the UK's Pennines over spring, with temperatures fluctuating quite wildly both from day to day and between day and night.
The Alpha vest proved superb at keeping the cooling effects of the Pennine winds at bay and aerodynamically inclined cyclists will also love its skin-hugging qualities.
It's so lightweight you doubt it will have any insulating effect whatsoever but it really does.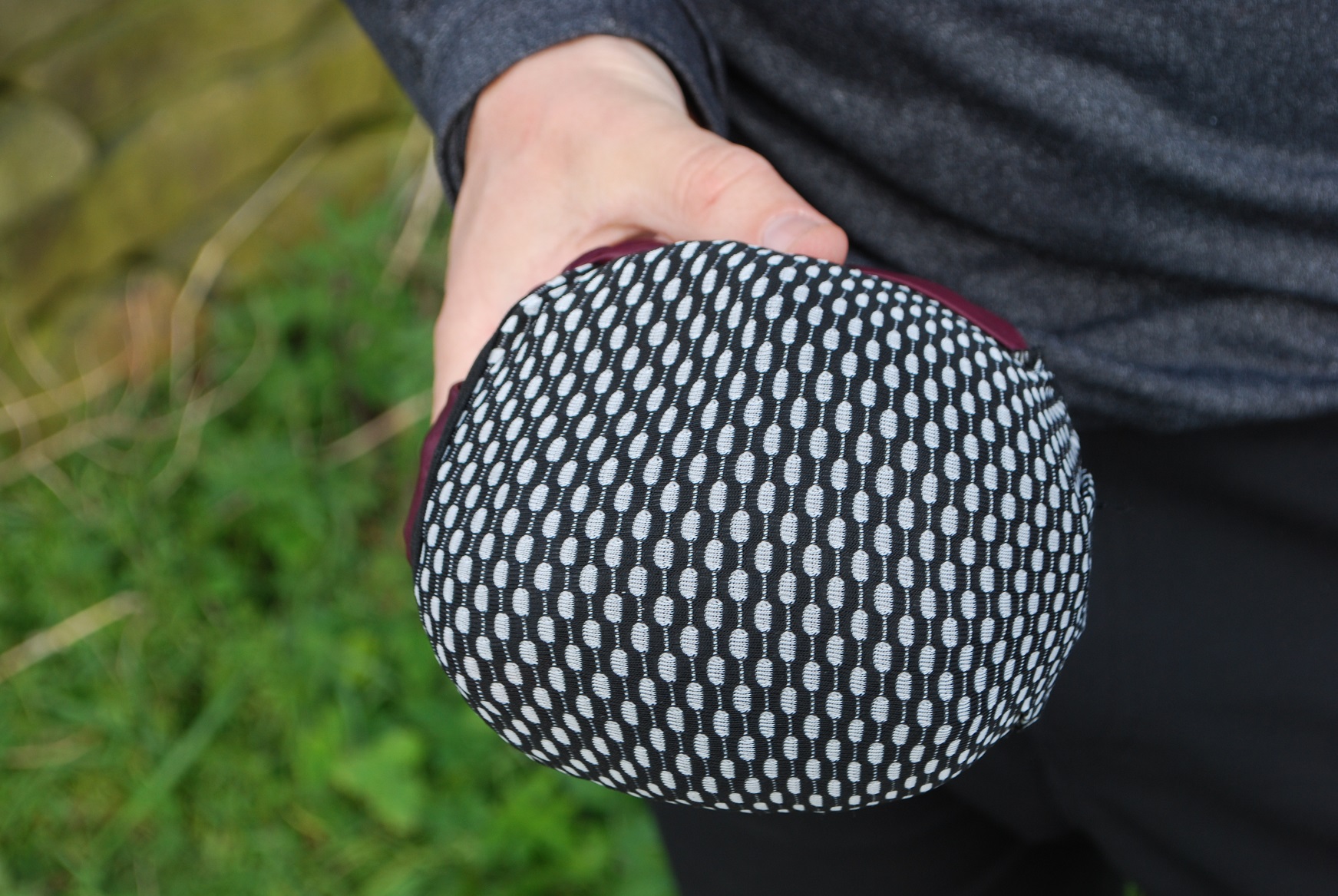 When not in used it cleverly packs down to something little bigger than the size of a tennis ball as it tucks away into an internal storage space within the lining of the vest.
Waterproof cycle jackets are great but come warmer weather they can prove sweaty.
I often find it's actually more comfortable in light rain during warm weather to get wet and dry out. You just need to keep warm.
This vest is ideal for such a use, and will keep you warm at the start and finish of hot days when the temperature is yet to be warm enough for T-shirt riding. And should it get wet with rain or sweat it dries out pretty quickly too.
It looks an ideal layer and keeping warm but not hot on a bike is all about the correct use of multiple layers of clothing which will inevitably get taken on and off several times in a day.
So packing down small and light is a real boon for such an effective garment.
The only gripe I had was the price at US$ 210 / £168 (with the jacket equivalent coming in at US$260 / £220).
It seems a lot to pay for such a minimalist, lightweight garment. But less is more as they say, and if you put travelling light on a bike, above all else you might think it worth digging deep into your pockets.
Available here.
Stay tuned for more e-bike news & reviews.
-Richard
Review Note: All of these products were given to electricbikereport.com with no requirement for return.
P.S. Don't forget to join the Electric Bike Report community for updates from the electric bike world, plus ebike riding and maintenance tips.
Reader Interactions