eBike News: Ducati eMTB, eCargo Deliveries, eBike Shares, & More! [VIDEOS]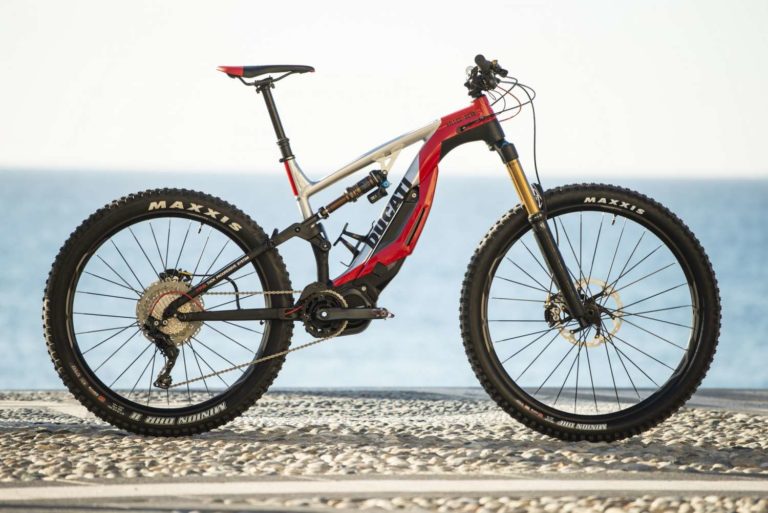 In this week's eBike news roundup:
eKickscooters Making Headlines
Ducati / Thok Enduro eMTB
Sleek Arche Crowdfunds
London's Pedal Me eBike Taxi Service
The Story Behind Geo Orbital Wheel
eCargo Bikes Rolling into South Africa
eBiking in Calgary, the Bay Area, and a Dutch Bike Town
And much more!
Headline News
eKickscooters on the March
With e-kickscooters taking the US by storm, sometimes controversially, it's not surprising that this article from Bicycling begins, somewhat tongue in cheek by asserting 'Cyclists have been demoted to the second-most hated people on the road' (no doubt that includes e-bikers too).
Whilst the tone might be jokey it raises a serious point. Often those doing the most good and causing the least harm (ie cyclists .. and now kickscooter riders) are demonised.
And the popularity of e-kickscooters has seen a rising a tide of ire directed at one of the newest and most exciting forms of urban mobility since…..well, the electric bike.
This has reached such a pitch that a class action suit has been filed in California by pedestrians claiming they have been hit and injured by kickscooters.
The article is also a plea for cyclists not to judge kickscooter riders too harshly – 'Cyclists and others have complained that scooter riders are unpredictable or unskilled—that they move too fast or too slow, that they endanger people on the sidewalks or street' it points out, but suggests this could be a case of the pot calling the kettle black as 'these are things that people have said about cyclists since the bicycle was invented.'
So the clarion call of the article makes perfect sense as 'rather than eye scooter users as dangerous, disruptive competitors for road space, cyclists should instead rally around these new riders as allies'.
After all, as relatively low speed, economic, green and convenient forms of transport they are natural allies. As the article again points out 'Imagine the massive political and financial leverage scooter companies can exert to build new or improved bike lanes.'
Also check out our own article on how all forms of 'light' transportation can join together to for a better transport infrastructure.
More good news for advocates of electric micromobility comes from Germany where e-kickscooters are in line to me made legal for use on cycle paths and some roads (where a cycle path is not present), where they will be able to travel at speeds up to 20kmh (12.5 mph).
It's not only kickscooters that will be legal to use in such situations but other Personal Light Electric Vehicles (PLEVs) such as longboards, segways and monowheels. The law is due to come into force in late 2018 or early 2019 and EBR will keep you up to date on its progress.
New E-bikes and E-bike Systems
Ducati Team up With Thok to Produce Enduro Emtb
4th November sees the Ducati MIG-RR launched in Milan at the EICMA 2018 show.
The new Ducati E-Enduro is based on the MIG-R models of Thok E-Bikes and was developed in collaboration with Stefano Migliorini and his team.
The bikes appeared back at Eurobike 2017 but this launch is reported to mark their arrival into series production.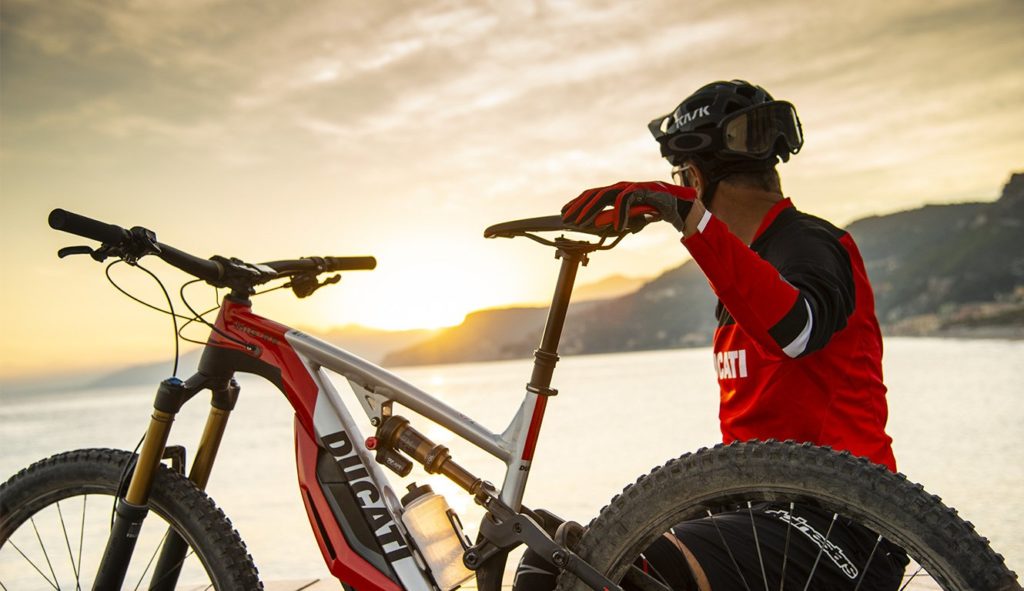 Spec looks top drawer as you would expect; Shimano Steps E8000 mid-drive and a 504Wh battery hung under the down tube for a low centre of gravity, FOX Factory Kashima suspension elements, carbon fibre Renthal handlebars, 4-piston Shimano Saint brakes and an 11-speed transmission from the Shimano XT series.
Arche's Sleek Minimalistic Urban Design Crowdfunds
At 32 pounds (14.5kg) the Arche e-bike now on IndieGoGo has to be one of the lightest e-bike designs out there and at US$999 plus shipping it looks an attractive price too.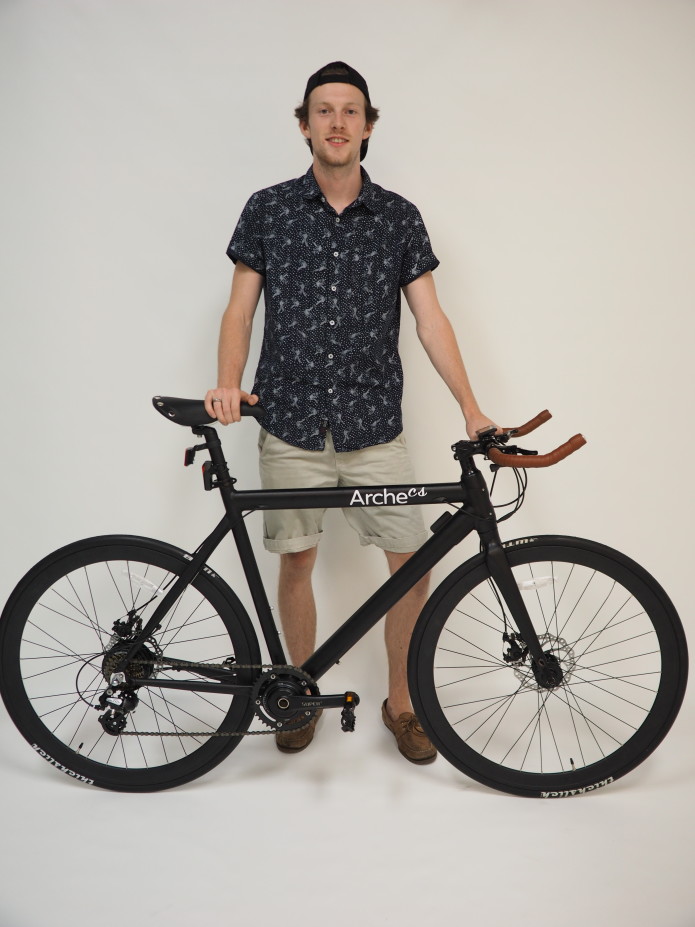 It features a rear hub motor, seven speed transmission, disk brakes and an in frame battery.
https://www.youtube.com/watch?v=m44sDOK0S8I&feature=youtu.be
Get Inspired
Pedal Me London E-bike Taxi Service Crowdfunds
Pedal Me describe their e-bike taxi service in central London; 'We provide a fun, fast and convenient way of travelling in the city. Download our app and sign up with your mobile to book your first ride.'
https://vimeo.com/294794029
And now they are crowdfunding with the following aim:
'Our vision: 30+ bikes for London providing <8 minute pickup times within a radius of 3 miles from the centre. Additional tech that supports 'stacking' or pooling of delivery jobs, driving higher efficiencies by linking jobs up. This allows us to bring down prices & realise our speed advantage fully, to be cheaper across all our market segments. Then expansion to other cities in the UK & abroad.'
London needs taxi services like this so best of luck to Pedal Me with their expansion plans.
How the Movie Tron Inspired One E-bike Inventor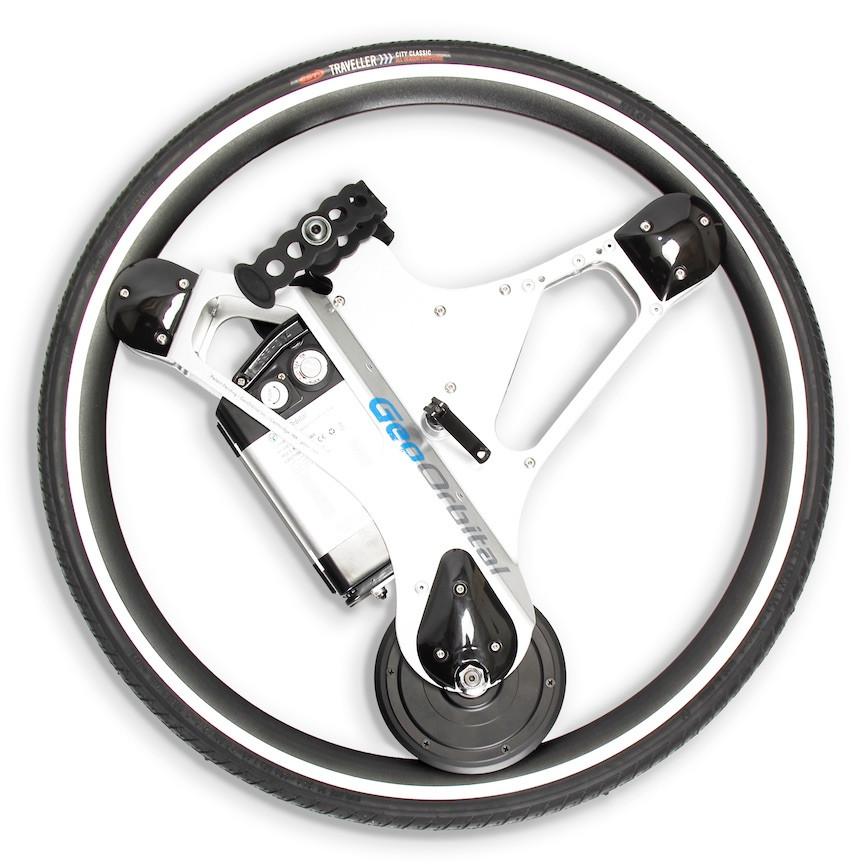 Here's a neat video explaining how Michael Burtov got the idea for his Geo Orbital wheel which has been fitted to thousands of vehicles to date.
eBike Ride in Redwoods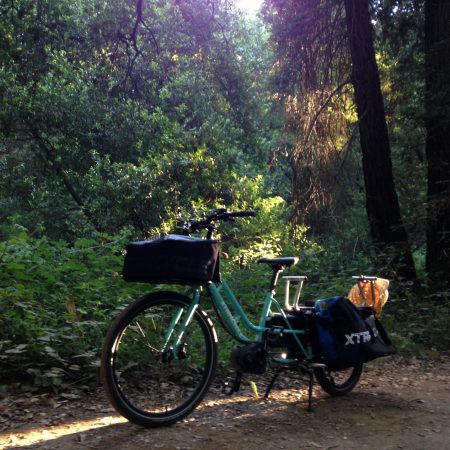 Here's a great account of a trip with Extracycle's Edgerunner that allowed the author and her child what sounds a wonderful trip to visit the famed giant redwood trees of California's Bay Area.
It's complete with natural sites worth checking out and links to maps and a gps trail.
Infrastructure and E-mobility Share
New E-bike Share System for Calgary
Calgary, Alberta has just begun two bike-share pilots. An operating permit has already been granted to US-based Lime and bike rental company U-bicycle will begin operations in spring 2019.
The Calgary Star tells us 'For this first phase of the pilot, Lime will roll out 375 electric pedal-assist bicycles permitted to operate on Calgary's streets and park space. The e-bikes will be placed along major corridors in the city'.
The pilot is set to run until 2020. Throughout the project, feedback will be gathered by the operating companies through customer surveys. An application process for phase two of the pilot will take place in spring 2019.
Is Ford Developing an E-kickscooter?
This report from InsideEVs details how Ford have been involved in Jelly – an e-kickscooter pilot scheme on the campus of Purdue University in West Lafayette, Indiana.
Despite the devices being all over U.S. cities in a mad scramble for market share, the school says the study is "thought to be the first academic research to study how the oft-maligned e-scooters can best be incorporated into an urban environment."
The University will see 40 of the Jelly scooters dropped off around the campus over the next few weeks.
eCargo Bike Scheme in South Africa
An e-cargo bike pilot project will reduce the carbon footprint and help waste collectors break into business and the economy, Gauteng Minister of Transport Dr Ismail Vadi said.
Two electric cargo bikes (e-bikes) will start operations, in Sharpeville, Gauteng, at the end of November. The pilot project, a partnership between the Gauteng government and the German federal government, is funded by the latter.
Vadi is also clear about the huge promise e-cargo bikes hold for South Africa: 'The cargo e-bike is a game-changer for several reasons. It provides us with another mode of transport; a low-cost entry into the transport sector that can support micro-enterprises. It empowers us to manufacture locally and by doing so to further our national interests through import replacement. The cargo e-bike is a small step forward towards reindustrialisation.'
Though small, Gauteng province contains South Africa's largest city, Johannesburg, so the potential for e-cargo bikes in such a dense urban area is no doubt huge.
If the pilot is a success it is hoped the e-cargo bikes will be manufactured in South Africa.
Meet a New Town – Dutch Style
Houten has recently been awarded 'Best Place to Cycle in the Netherlands 2018'.
What makes it stand out is that, in other respects, it really isn't anywhere remarkable, so it's kind of reassuring that one of the world's foremost cycling nations appears to put as many resources and as much careful thought into places that aren't the internationally recognised cities like Amsterdam and Delft.
This YouTube video takes you on a guided tour detailing how bikes and cars live side by side but don't often mingle.
E-bike Research and Legal News
New Study – E-bikes Less Dangerous than Previously Reported…
'Electric bikes are not more dangerous than ordinary bikes although the elderly are more at risk of an accident, the Telegraaf reported on Tuesday, quoting figures from road safety organisation VeiligheidNL' says this report.
Older data suggesting e-bikers were more at risk has been superseded and it seems older age is becoming an increasingly major factor in the more serious cycling accidents.
But don't be alarmed – cycling in a country such as the Netherlands is still an extremely safe and attractive proposition as the video above from Houten shows!
Dutch Cyclists Banned from Cycling and Using a Phone from Next Year
Dutch cyclists are going to be banned from using their mobile phones while riding their bicycles reports the Independent. Anything but the hands-free use of mobile phones will be illegal in the Netherlands from July next year.
E-bike Biz
Facts and Figures on E-bikes from the Netherlands
Some interesting e-bikes facts from the Netherlands:
– 1.9 million e-bikes and 9,500 speed pedelecs (electric assist up to 45kmh permitted) are now operating in the Netherlands.
– In 2017 e-bikes accounted for 31 percent of the number of bicycles sold, compared to 29 percent in 2016. – Almost thirty percent more speed pedelecs were sold in 2017 than in 2016 (4,572 compared to 3,576 in 2016).
Stay tuned for more e-bike news and reviews and thanks for reading!
-Richard
P.S. Don't forget to join the Electric Bike Report community for updates from the electric bike world, plus ebike riding and maintenance tips!
Reader Interactions