Tips for eBiking During Coronavirus – Notes from the UK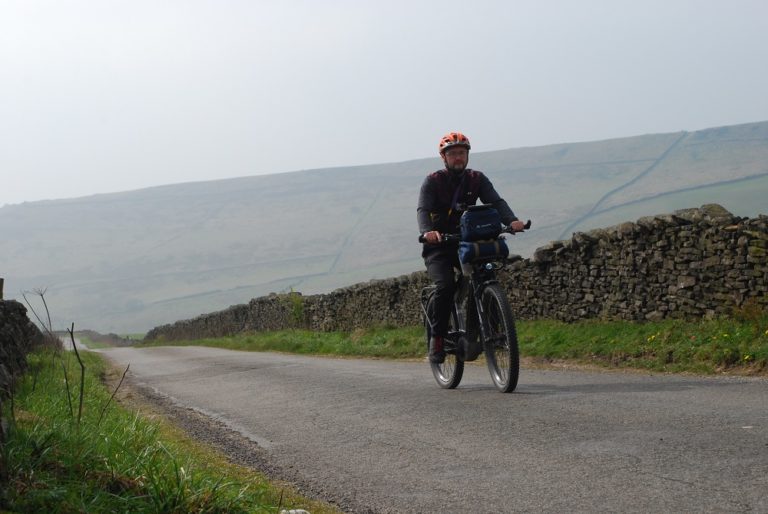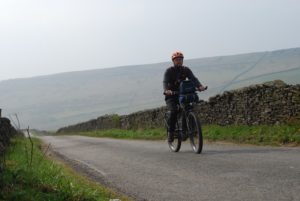 It is little more than a week since the UK government announced strict new measures to help combat the spread of the coronavirus.
As of writing, people may only leave home to exercise once a day, travel to and from work when it is "absolutely necessary", shop for essential items and fulfill any medical or care needs.
Shops selling non-essential goods have been told to shut and gatherings in public of more than two people who do not live together will be prohibited.
Exercise Rules
Since the initial announcement on 23rd March further guidance has been issued, some of it relating to allowed forms of exercise and here's a summary of that advice that relates to bikers and e-bikers:
* Walkers, runners and cyclists should only use open spaces close to their homes for exercise – in other words stay local and do not travel unnecessarily.
* You should only go outside alone or with members of your own household – rides with other households, friends or clubs etc are not allowed – gatherings of more than two in parks or other public spaces have been banned and the police will enforce this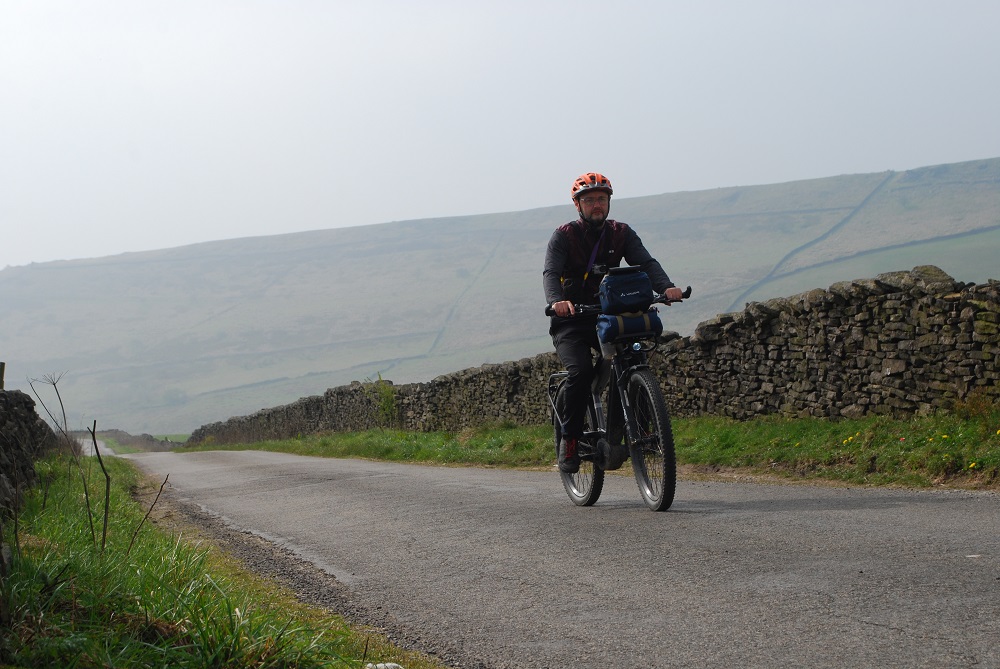 * Keep at least 2 metres apart from anyone outside your household at all times
* Take hygiene precautions when you are outside, and wash your hands as soon as you are back indoors.
* The exercise rules appear to apply to those who are self-isolating as well as those who aren't, however you should not be exercising if you feel unwell.
Here is the latest general advice on all restrictive measures from the NHS.
E-biking to Work
UK based firms like Brompton and GoCycle have been offering spare bikes and e-bikes to NHS staff to get to work; in London a particular concern has been continued crowding on bus, rail and underground public transport with the 2 metre rule clearly not practical in many instances.
Some bike businesses (though certainly not all) are reporting an upsurge in business – perhaps not surprising as in the UK bike shops are classed as essential and of course online retailers are to some extent insulated from the government restrictions on travelling to work.
London-based folding bike maker Brompton (who launched an electric version in 2017 – reviewed here) said 'sales in the UK across the industry are probably up around 15%.'
If you are an essential worker or just can't work from home and are considering e-biking to work certainly don't be put off by the biking aspect.
E-bikes make the whole activity easier and quicker – do a bit of homework on what kind of e-bike might suit you and read the tips below on researching a route and the hard part is done.
If you are concerned about a lack of secure cycle parking at work consider an electric folder like the Brompton or one of the many after market kits reviewed here and here for example.
Bromptons fold so small they can often be taken into your place of work easily or at least left in a secure cloakroom area or similar.
E-biking Exercise Tips
I found a few things help when planning an exercise ride in light of the current restrictions:
Avoid popular beauty spots (and certainly don't put your e-bike in or on the car and drive anywhere with it – the government have explicitly said this should be avoided)
Do try and keep time outside to a reasonable minimum – the government have suggested an hour or so. But on an e-bike you can cover a good distance and take in varied scenery in the space of an hour.
Use cycle route planning websites and route sharing websites to seek out quieter and varied routes. OpenStreetMap.org has a cycle route filter which I've found particularly useful for this.
Don't worry too much about the dangers of coming into contact with heavy traffic; traffic levels are generally much quieter than normal, for obvious reasons.
Don't assume there aren't any quiet, scenic or traffic-free rides in your area even if it is an urban area. Many urban areas are within a short e-bike pedal of just such rides; I rediscovered quiet rural roads within 15 minutes of my house I hadn't explored for years, if ever.
Getting Out on the WAU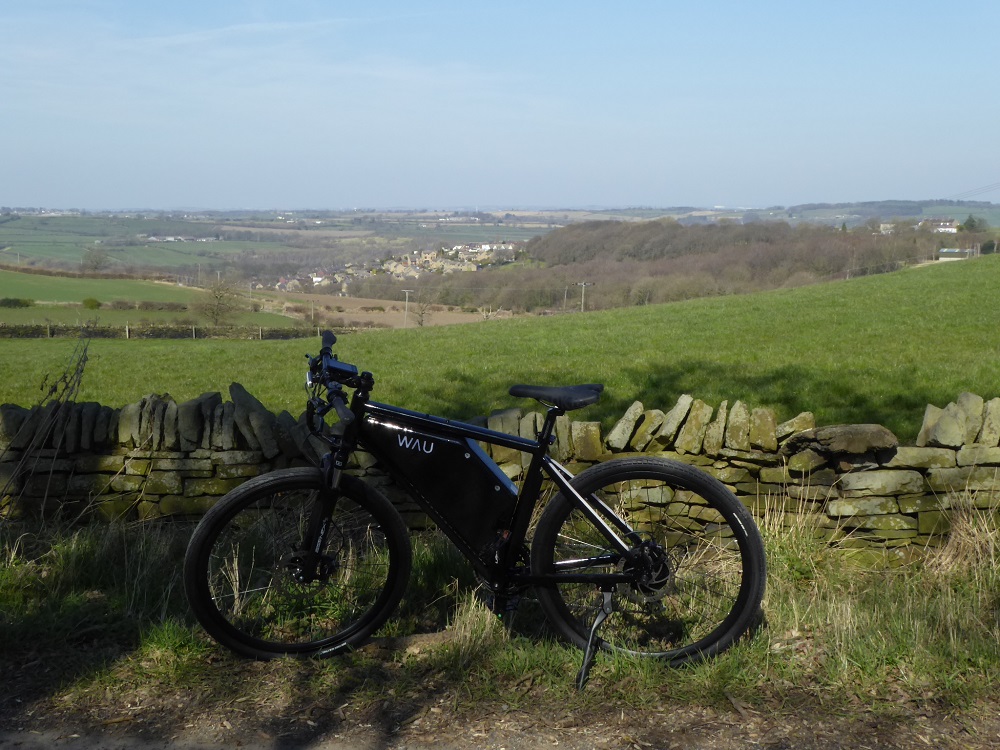 I have been putting all the above into practice on a novel new e-bike I have been asked to test ride over the last week or so, the WAU.
It stands out because of its hard-wired, inframe indicators and an inbuilt GPS locator and anti tamper alarm.
An unusual and interesting combination that really makes the bike stand out.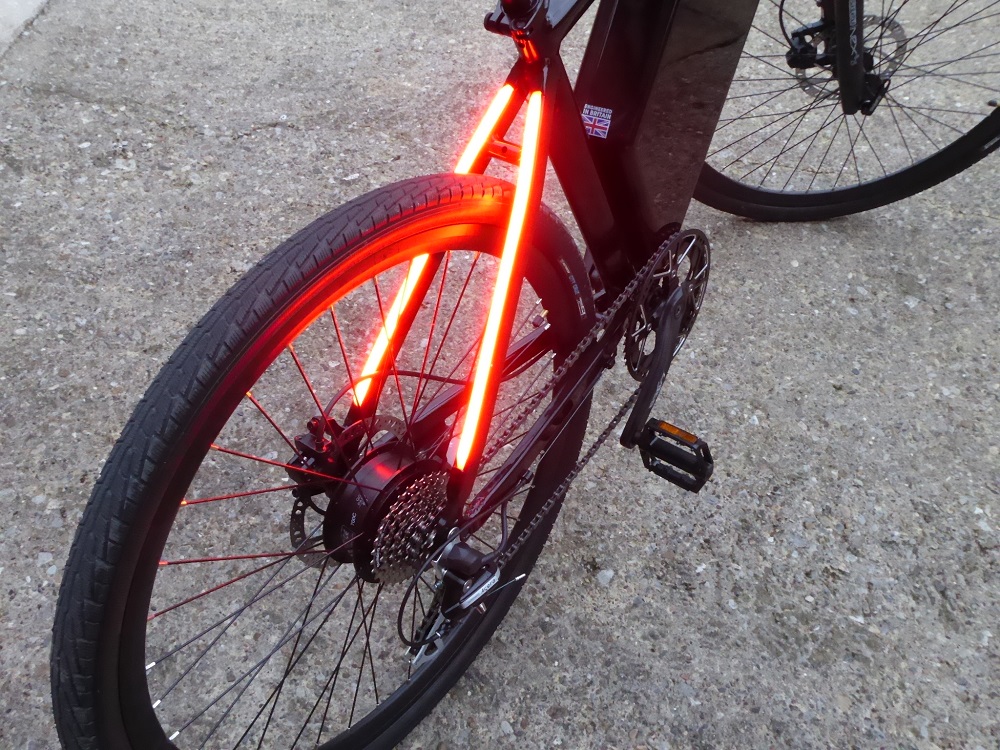 The seat stays incorporate elongated LED strip lighting with four functions – red night time lighting, super bright brake lighting, softer 'ghost lighting' that comes on automatically according to an inbuilt light sensor (and doesn't depend on you remembering to turn the lights on) and lastly indicator lights.
All very useful for venturing out at dusk when it is particularly quiet.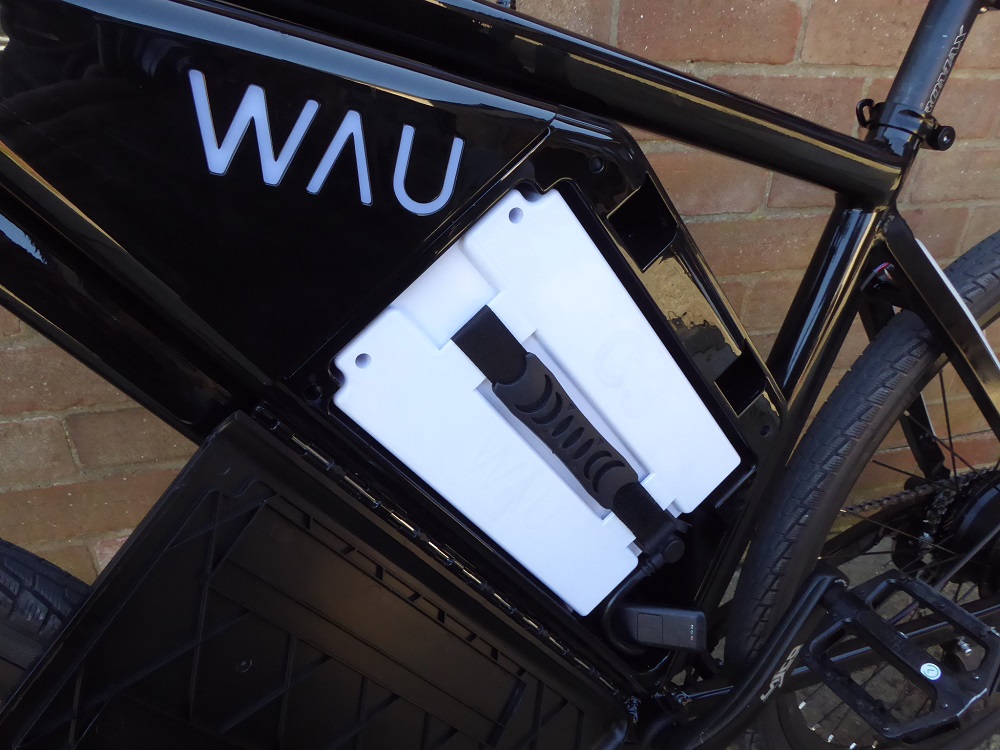 There is a large central box which houses a removeable 886Wh bike battery – enough battery capacity to keep going most of the day, never mind for hour long excursions into the countryside.
It's really an e-bike much more suited to the urban environment than my country rides; the indicators could prove useful in heavy urban traffic and the inbuilt alarm (activated by a key fob button) is a handy anti-theft deterrent.
It would also suit rolling hills more than very steep ones as the motor really had to work hard and I had put in more effort once the bike reached a 1 in 8 hill or steeper – of which there are several on my local rides.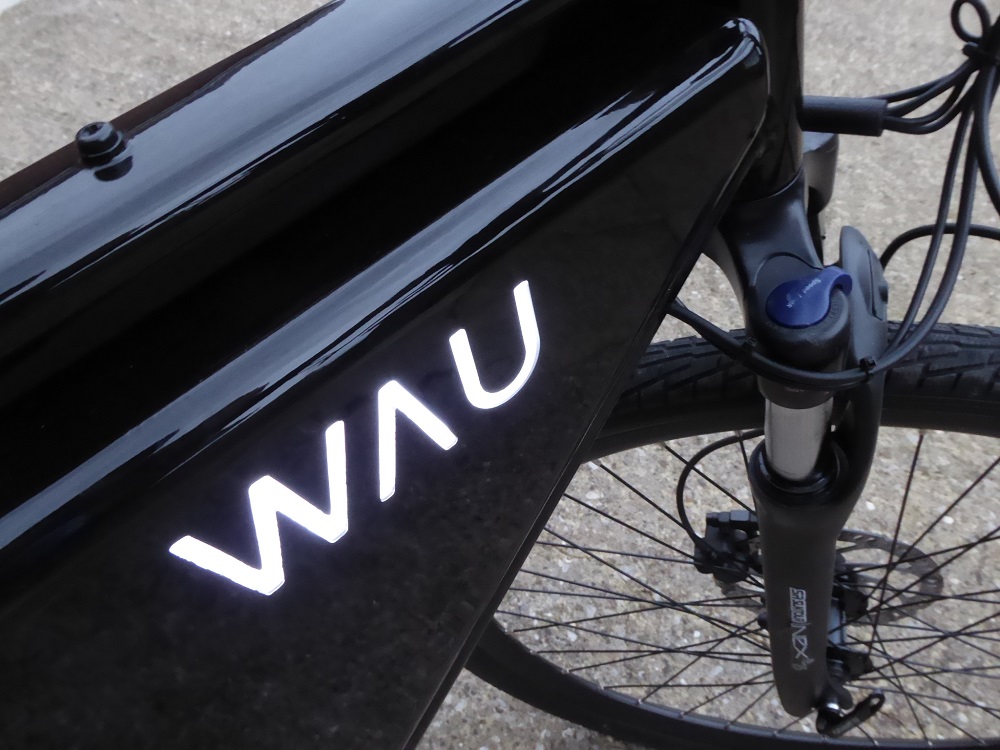 The side safety lights were a further useful feature.
I did find some elements needed a bit more attention – the inbuilt Wanway GPS system didn't seem to function and the indicator lights, which I found extremely useful in lower light levels, were not visible enough in daylight (though WAU say they can be reprogrammed to be brighter I couldn't find any setup menu to do that).
The battery casing construction and the way the battery fits inside could also be improved I felt.
Overall though riding the WAU has been a great way to get some exercise during the current crisis, clear my mind and help give me the perspective that things will one day return to normal.
Stay tuned for more e-bike news and reviews and thanks for reading!
-Rich
P.S. Don't forget to join the Electric Bike Report community for updates from the electric bike world, plus ebike riding and maintenance tips!
Reader Interactions