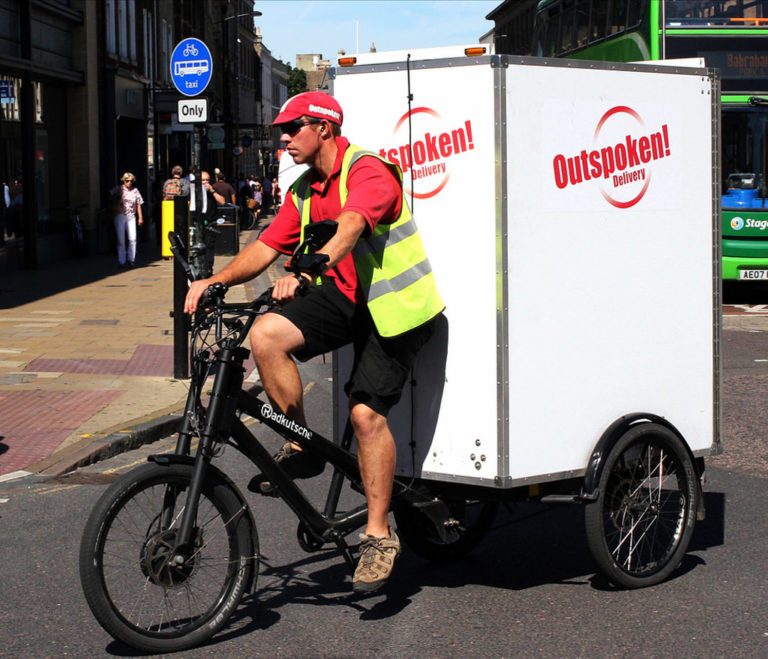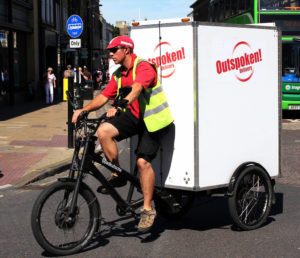 By Richard Shrubb
Rob King, Managing Director of Cambridge, UK based Outspoken Delivery spoke to us about how a London borough council supported them into opening a new branch in London.
Outspoken Delivery was originally a cycle couriers Rob founded in 2005 in the ancient university city of Cambridge.
While the business did well initially, they found that competition was extremely intense so the company moved into ordinary cargo bikes that had 120lb payload capacity, and could be used for last mile deliveries.
This enabled the business to expand. [Read more…] about How Government Grants Can Help eBike Deliveries