Study: eBikers Get More Exercise than Traditional Cyclists & Use Cars Less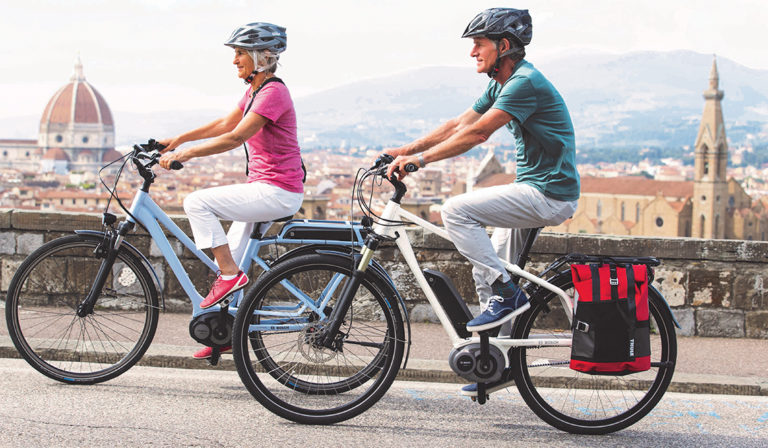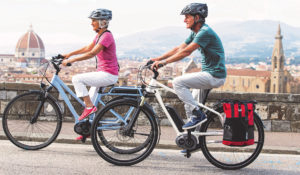 -By Richard Shrubb
New research from the University of Zurich in Switzerland suggests that e-bike users are bigger in terms of Body Mass Index (BMI) but cycle further & get more exercise than traditional cyclists.
While this is a positive benefit for public health campaigns, city planners should also take note: e-bikers use their cars less too.
Lead researcher Dr Alberto Castro Fernández is a civil engineer with an interest in active mobility such as cycling and walking.
The research used self-reported questionnaires from nearly 8,600 e-bike users and cyclists from seven European cities.
Governments looking at e-bikes as a mode of transport may be considering them from two perspectives.
Can they reduce weight related health problems, and can they be considered as a novel form of transport to get people out of their cars?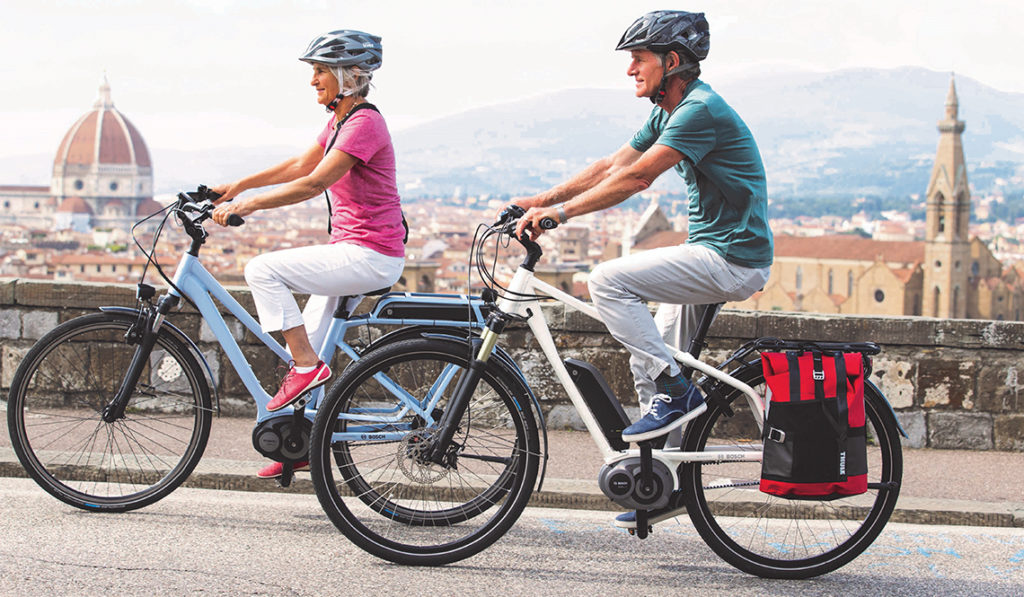 Benefits of eBiking to People's Bodies
The first question seems to have had a stronger answer from this research.
Firstly those who ride e-bikes have a greater BMI, which is calculated as a measure of height and weight.
The average BMI was not excessive – neither cyclists or e-bikers were obese.
The research used the Metabolic Equivalent Task (MET) measure.
Castro explained, "MET means Metabolic Equivalents of Task and it is a standard value of physical activity intensity for each activity. For instance sitting down requires 1 MET while walking requires 4 METs, riding an e-bike 5 METs and cycling 6.8 METs."
Part of the questionnaires was the Global Physical Activity Questionnaire (GPAQ), which Castro says is, "a questionnaire developed by the World Health Organisation, which contains 16 questions and makes possible to measure physical activity intensity of respondents based on self-reported duration of work, travel and recreational activities."
Using these global standard measures, the paper concluded that overall, the amount of MET-minutes for cyclists and e-bike users per week were similar.
It found, "average trip distance of e-bike and bicycle trips among e-bikers is significantly higher than bicycle trips among cyclists. Equally, e-bikers' daily travel distance by e-bike was also significantly longer than daily cycling distance in cyclists".
That is to say, e-bikers use less effort per mile but ride more miles and burn more energy overall.


The research also showed that when replacing cars or cycling, e-biking resulted in a greater MET burn: "the substitution of cycling lead to a loss of around 200 MET minutes per week, while the substitution of private motorized vehicle or public transport trips resulted in a gain of around 550 to 800 MET minutes per week."
Commenting on this, Castro said, "E-biking can be considered as a physical activity. Therefore, long and frequent e-bike trips may contribute (together with other complementary measures) to reduce weight. For someone looking at e-biking as a means of improving public health, this means that e-bikes could be good at taking people with higher initial BMI and helping them reduce it."
Transport Modal Change
The idea that e-bike use could be a 'car killer' isn't so clear.
In writing for the Electric Bike Report I often write about e-bike riding as being in a large part for 'utilitarian' rides as opposed to recreational riding.
The research suggests that many of the rides done were utilitarian: "the share of recreational trips is lower among e-bikers than among cyclists …, and recreational physical activity reported in GPAQ was also lower among e-bikers than among cyclists."
Castro explained that e-bike riders seem to have replaced their use of public transport, car use and cycling in equal measure.
He said, "Therefore, one could say that e-bikes, rather than changing radically transport mode choices, becomes a complementary mobility option."
For city planners, he continued, "Campaigns might help promoting the use of e-bikes overall but when focusing on target groups I think that people covering short and hilly car trips might be more receptive."
That is to say people are more likely to use e-bikes instead of cars if they live in a hilly area, where the idea of cycling a similar journey may be off-putting.
Other Issues
The paper concluded that e-bikes are a new phenomenon and need to be planned for by cities and towns.
It said, "To accommodate (or promote) this new demand and to avoid conflicts with other road users in urban areas, cycling infrastructure should be expanded and may need to be adapted to accommodate higher speeds and address safety needs."
That said, just 1% of respondents in London in England, and 5% in Barcelona in Spain were e-bike users, reflecting the growth that needs to occur for non-motorised transport in both cities.
At the other end of the spectrum, 31% of those in the major cycling city of Antwerp in Belgium were E-bike users.
E-bikes have a way to go before they mature as a mode of transport in Europe and the rest of the world, and planners may yet have time to respond to them.
-By Richard Shrubb
P.S. Don't forget to join the Electric Bike Report community for updates from the electric bike world, plus ebike riding and maintenance tips!
Reader Interactions