Seattle eBike Expo Report: New eBikes & Lots of eBike Smiles!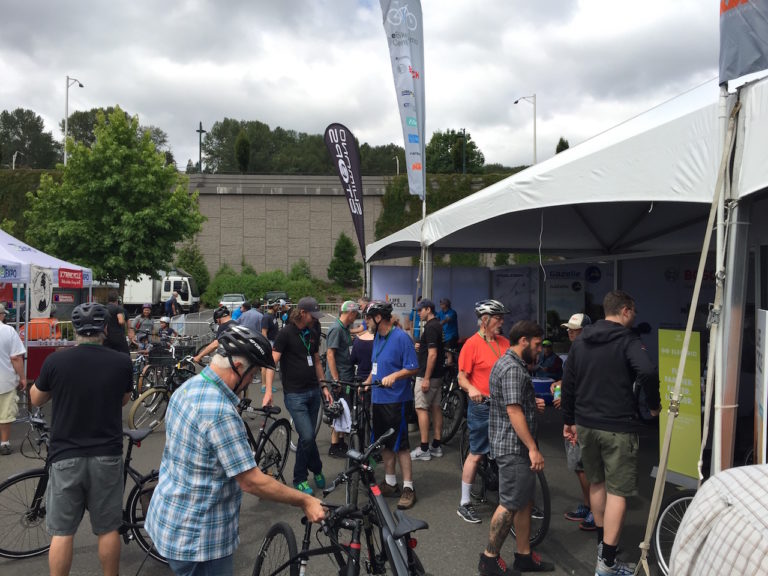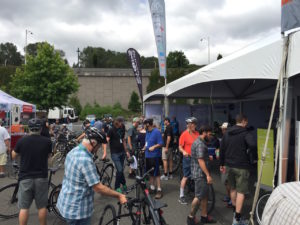 The Seattle Electric Bike Expo this past weekend was the fun place to checkout the latest electric bikes and it was evident with many attendees showing their eBike smiles!
One attendee said it was better than taking his kids to the amusement park! Another attendee said it was the most fun he's had in 10 weeks since breaking his ankle.
Some of the exhibitors were showing off their new eBike models that just hit the market or would be launching soon. Focus, Raleigh, and OHM had new models that are covered in this Seattle report.
In addition, new exhibitor Rad Power showed off their line up which included a fat tire folding electric bike!
Enjoy this full Seattle Expo report.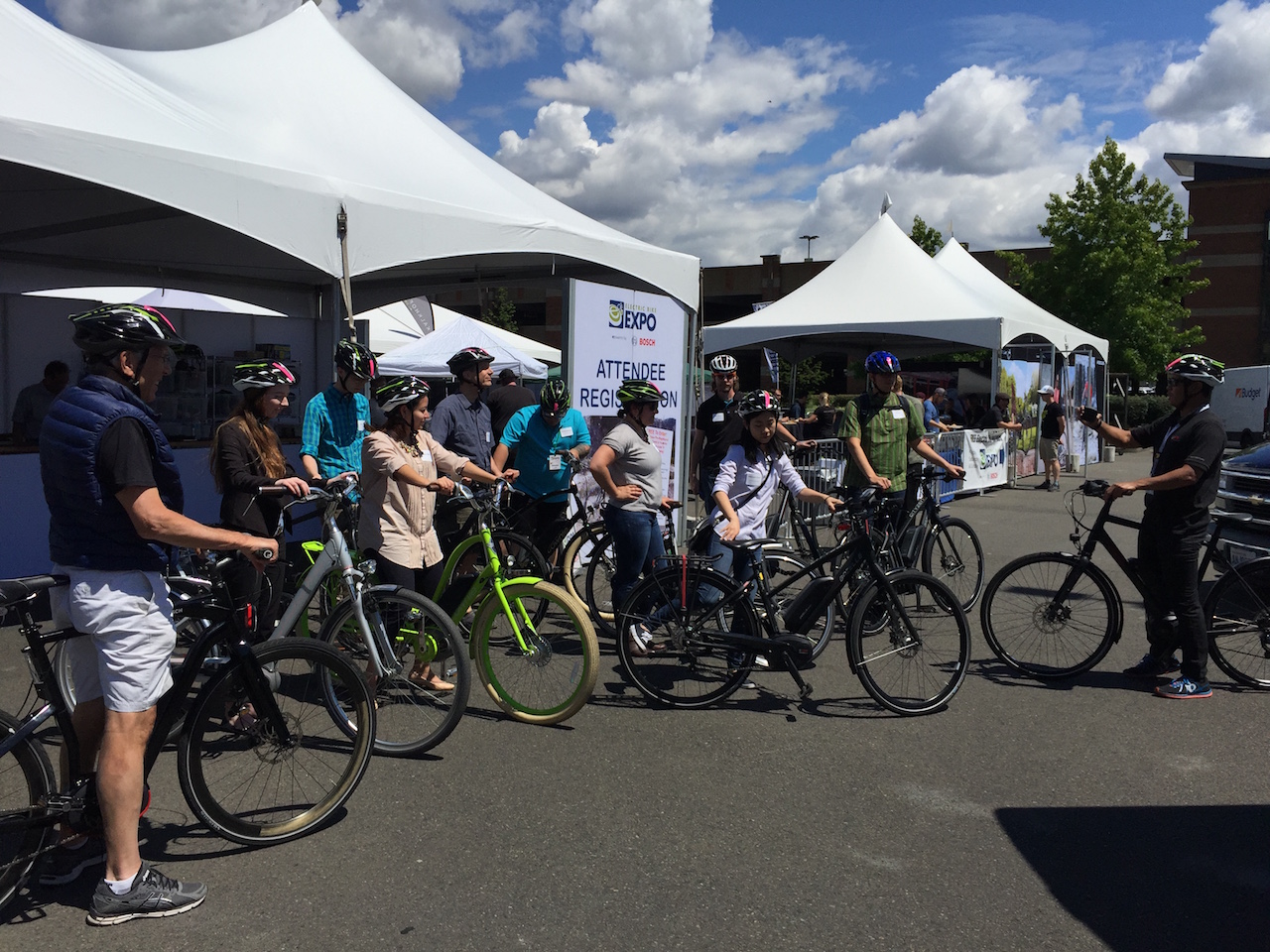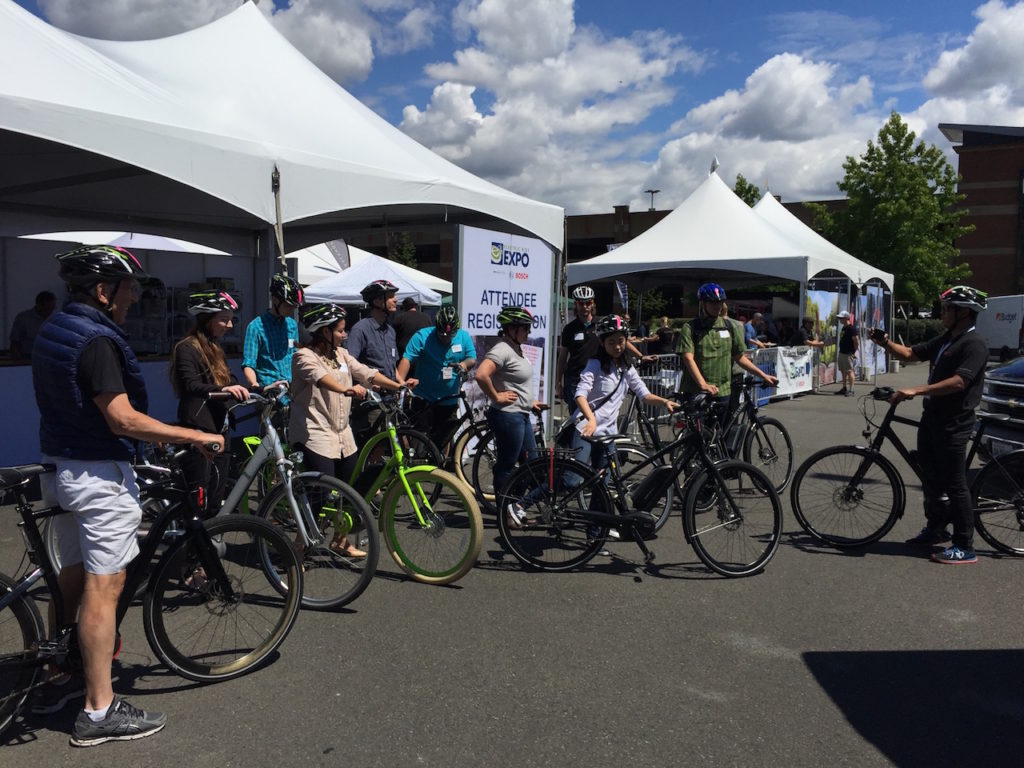 The Expo kicked off with a "Policymakers Ride" sponsored by Bosch on Friday that had a number of transportation officials and media from the Seattle area learning about and experiencing eBikes.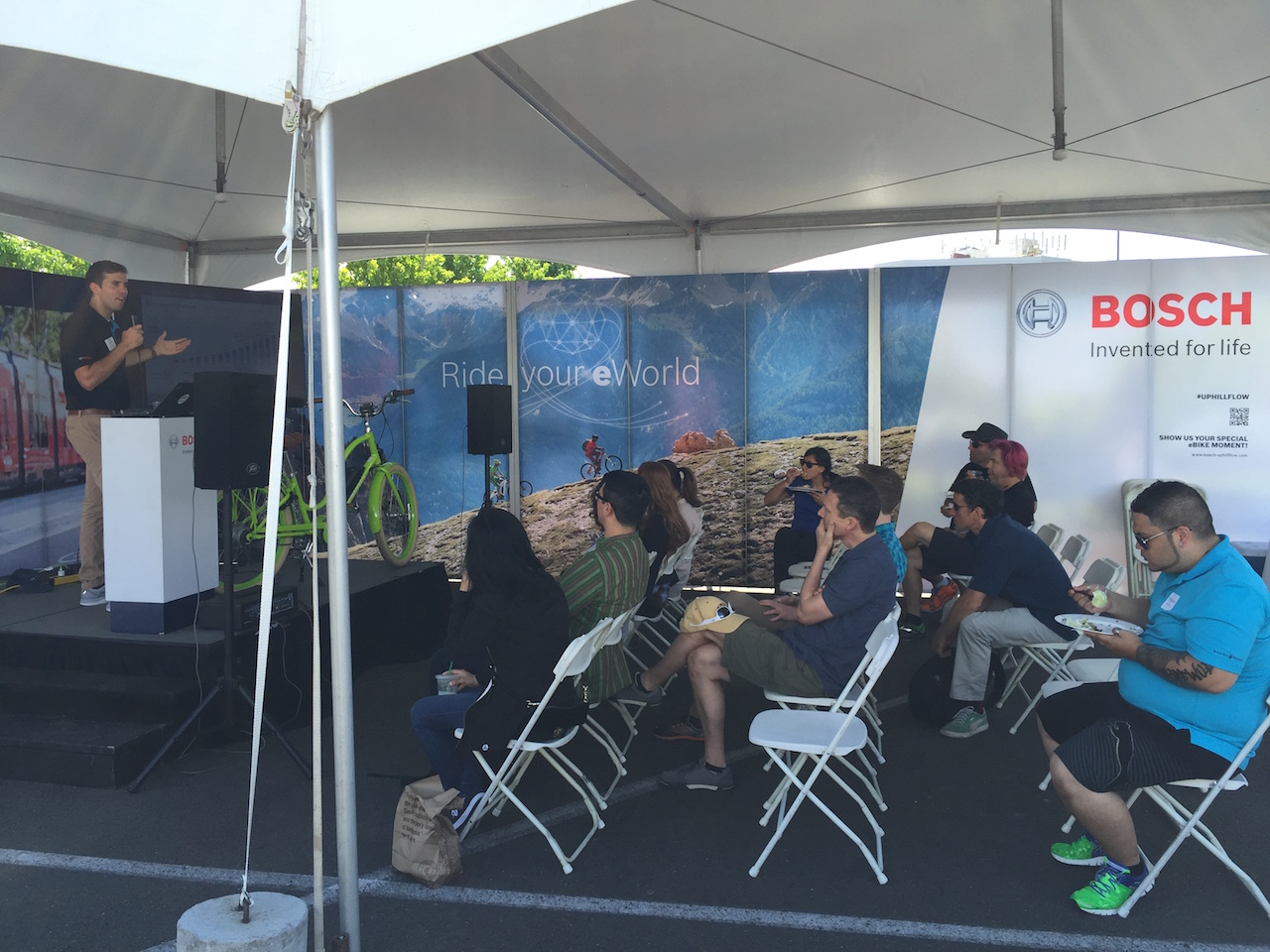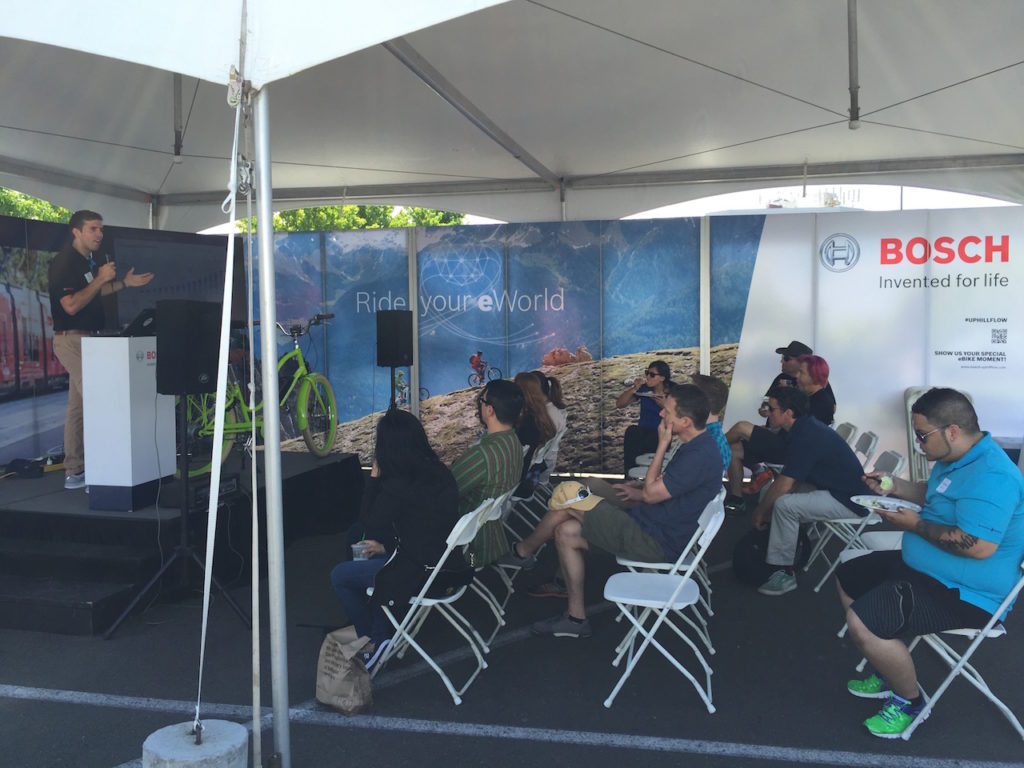 After the ride Jonathan Weinert from Bosch eBike Systems gave an intro presentation to electric bikes and their many uses.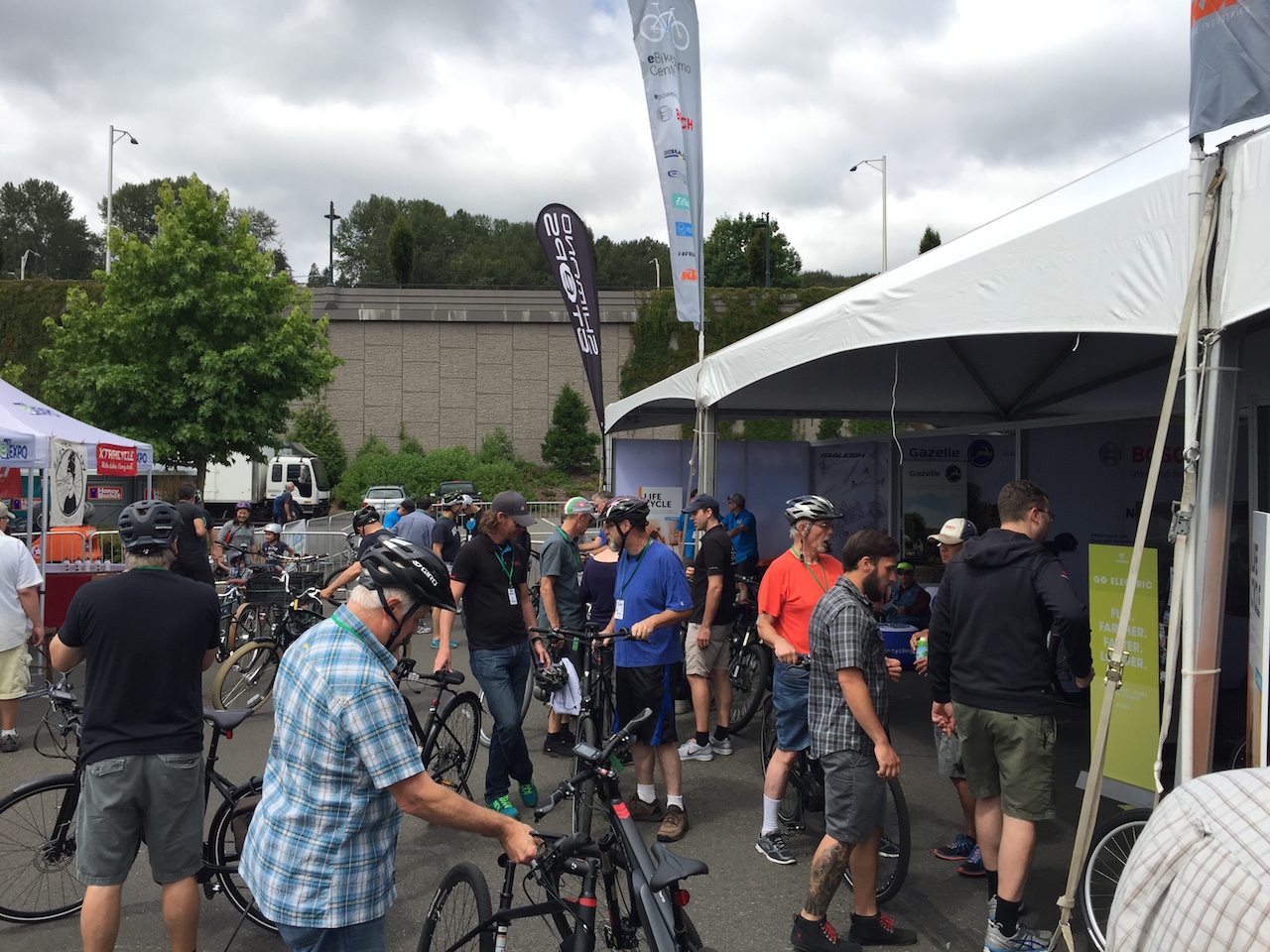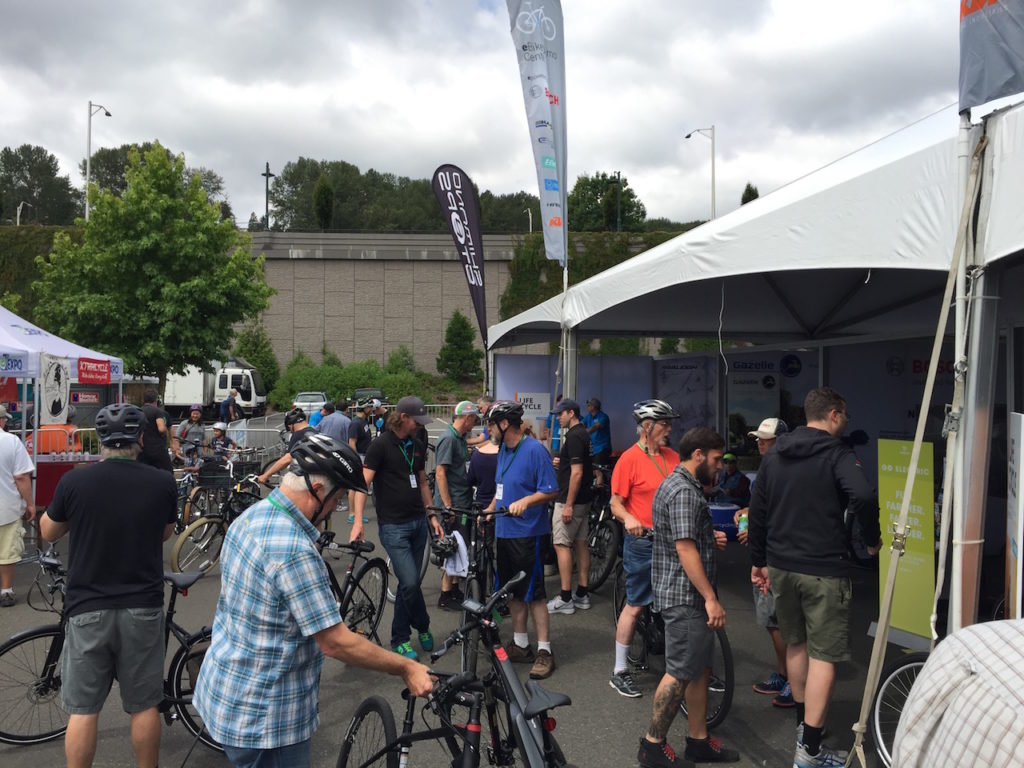 After the VIP event, the Expo opened to the public. Attendees had a chance to talk with many of the brand reps (Bosch, Trek, Raleigh, Focus, Kalkhoff, Gazelle, Tempo, Rad Power, and Stromer) along with the 4 local dealers (Seattle Electric Bike, Electric Lady, Seattle E-Bike, and Electric and Folding Bikes NW).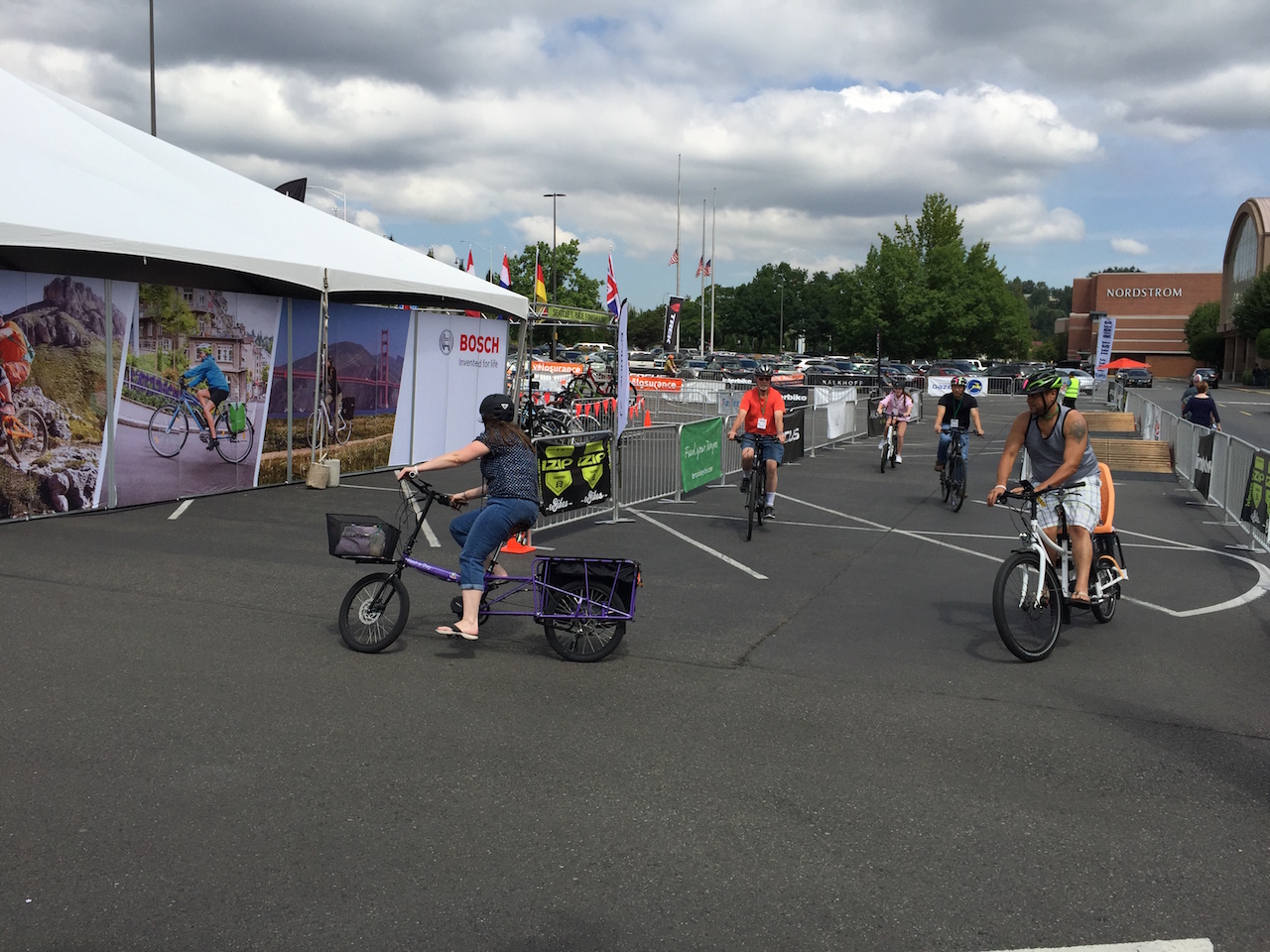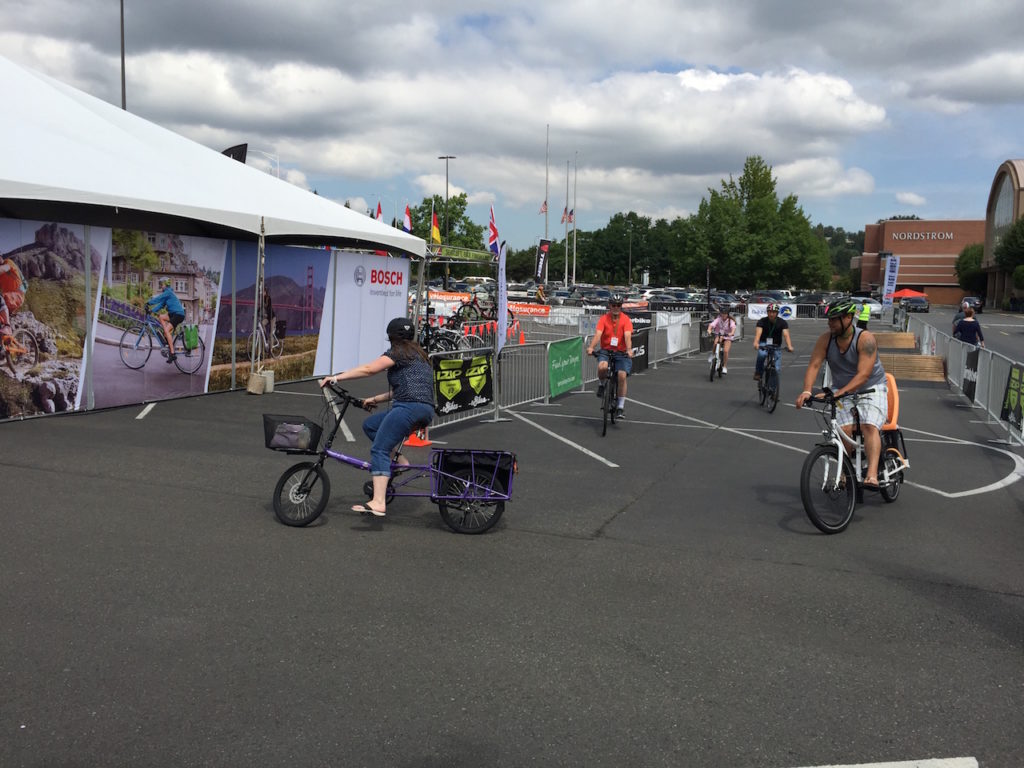 The test track was a great place to put the wide variety of electric bikes to the test and compare them head to head.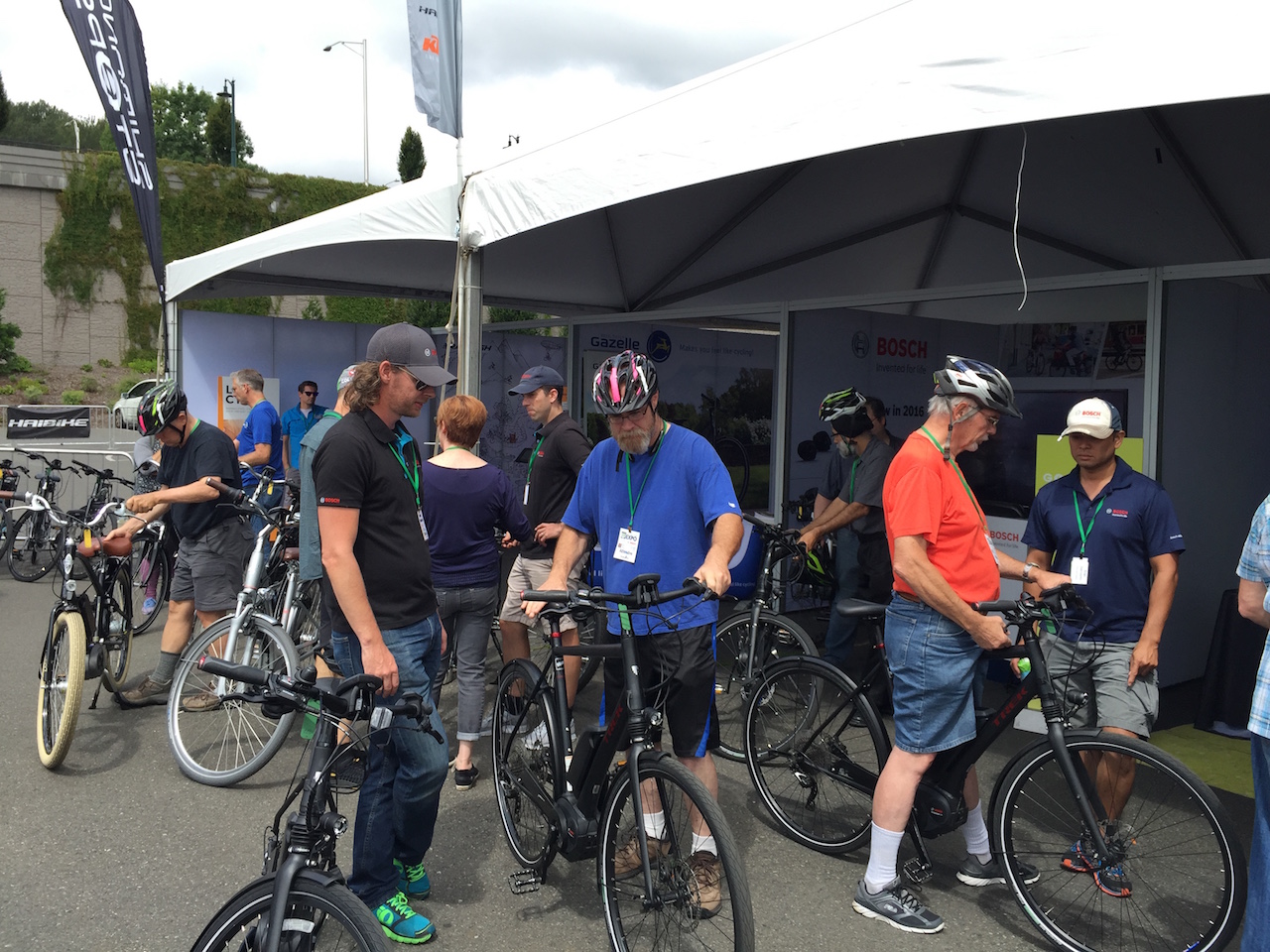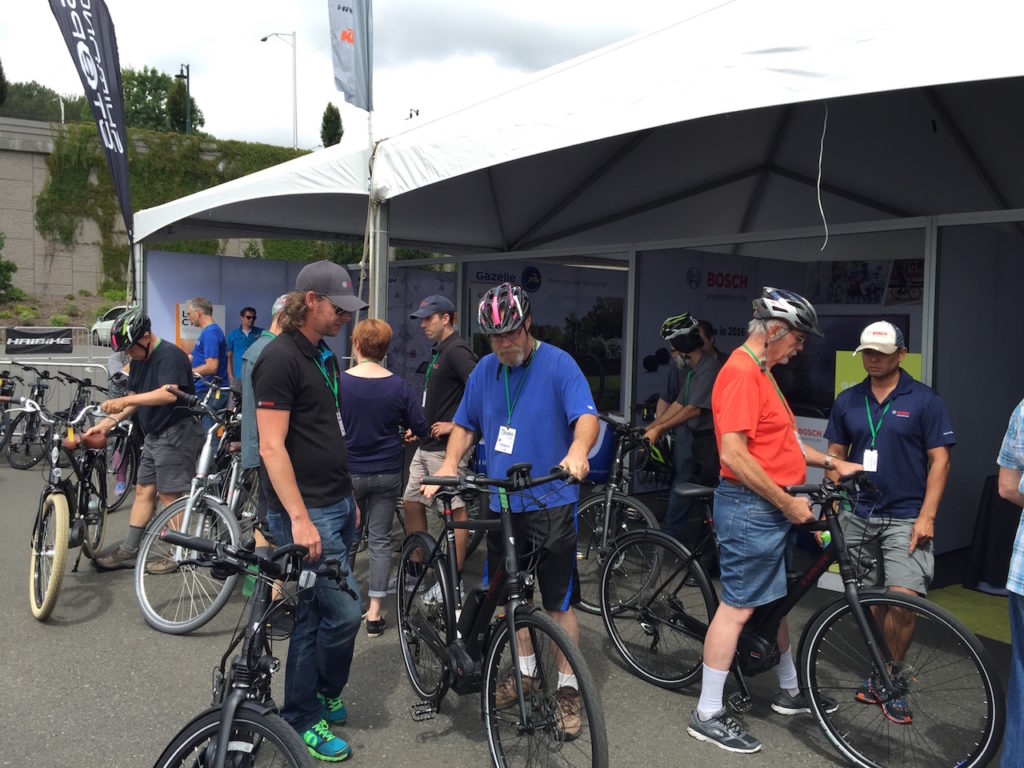 Attendees had a chance to learn about the different e-bikes and their drive systems before taking them out on the track.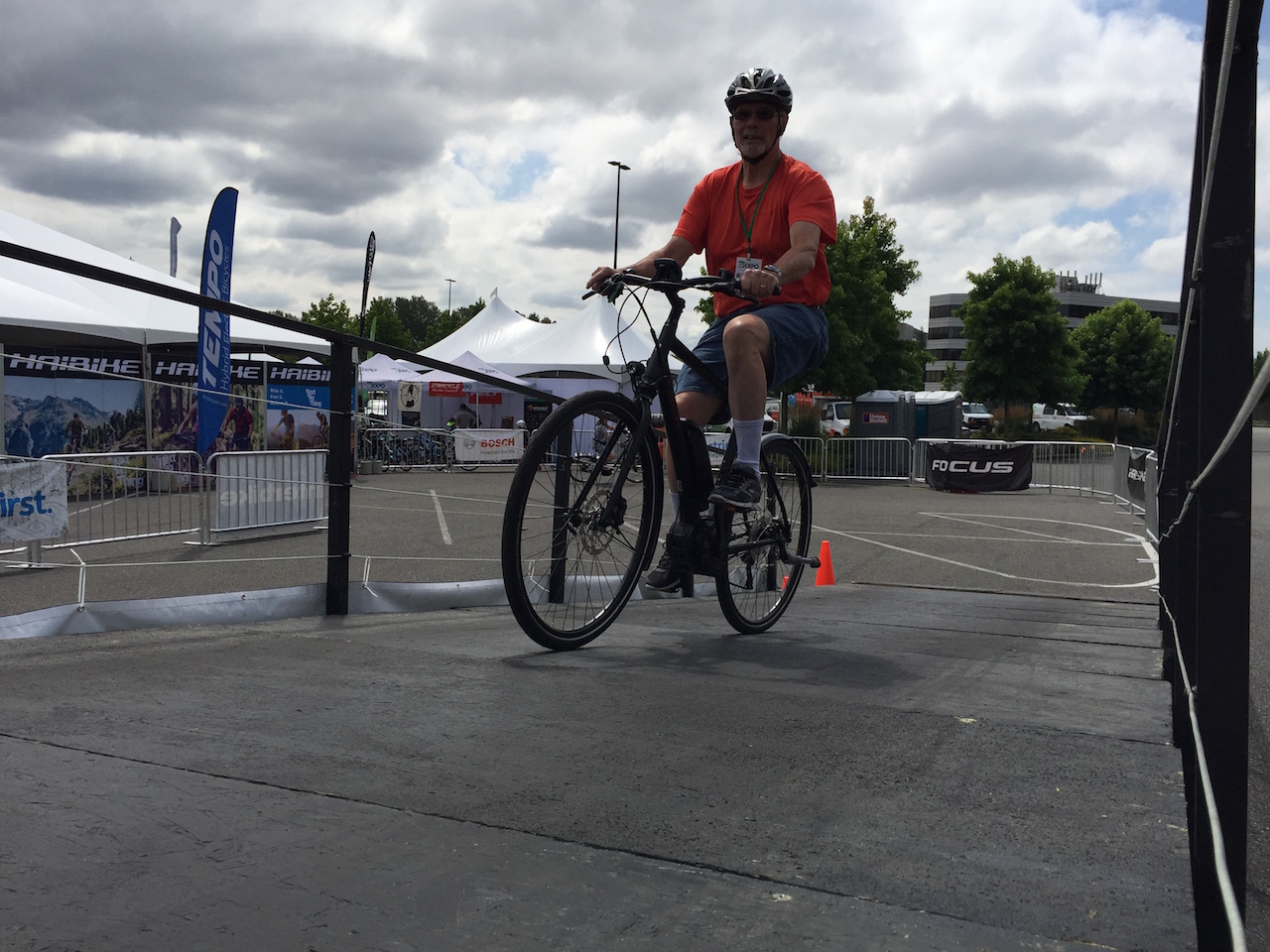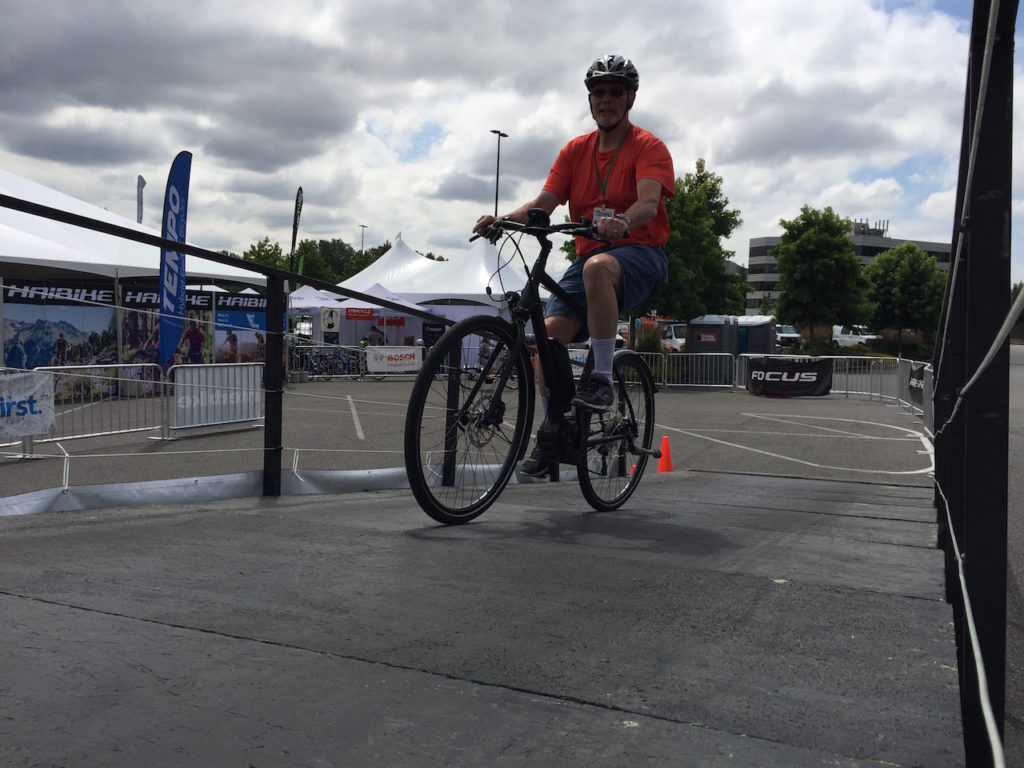 The "hill" structure was a great way for riders to get a feel for how each e-bike climbed.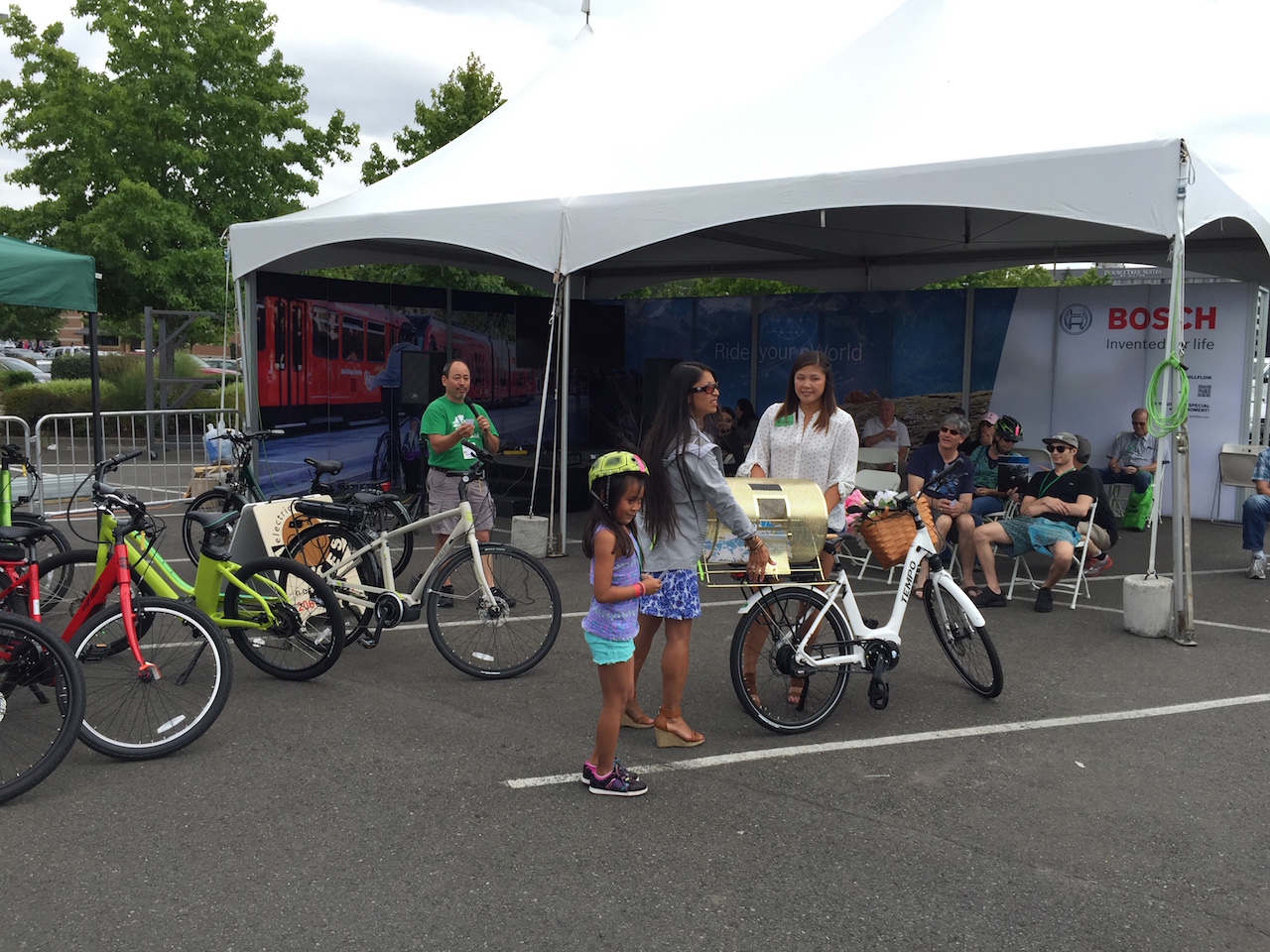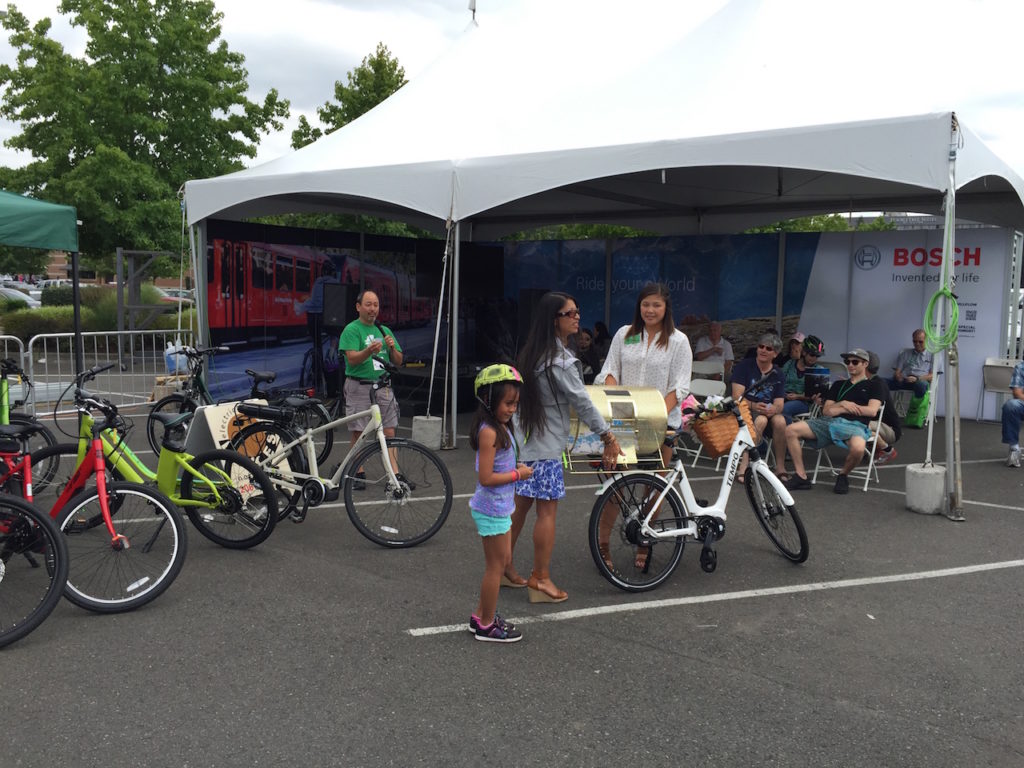 Tempo Bicycles donates one of their Santa Barbara or Carmel electric bikes to a local charity to raffle off at every Expo location. Seattle Neighborhood Greenways and Family Bike Seattle were the local groups benefiting from Tempo eBike raffle.
The Seattle Expo was also where a number of the exhibitors were showing off their new eBikes.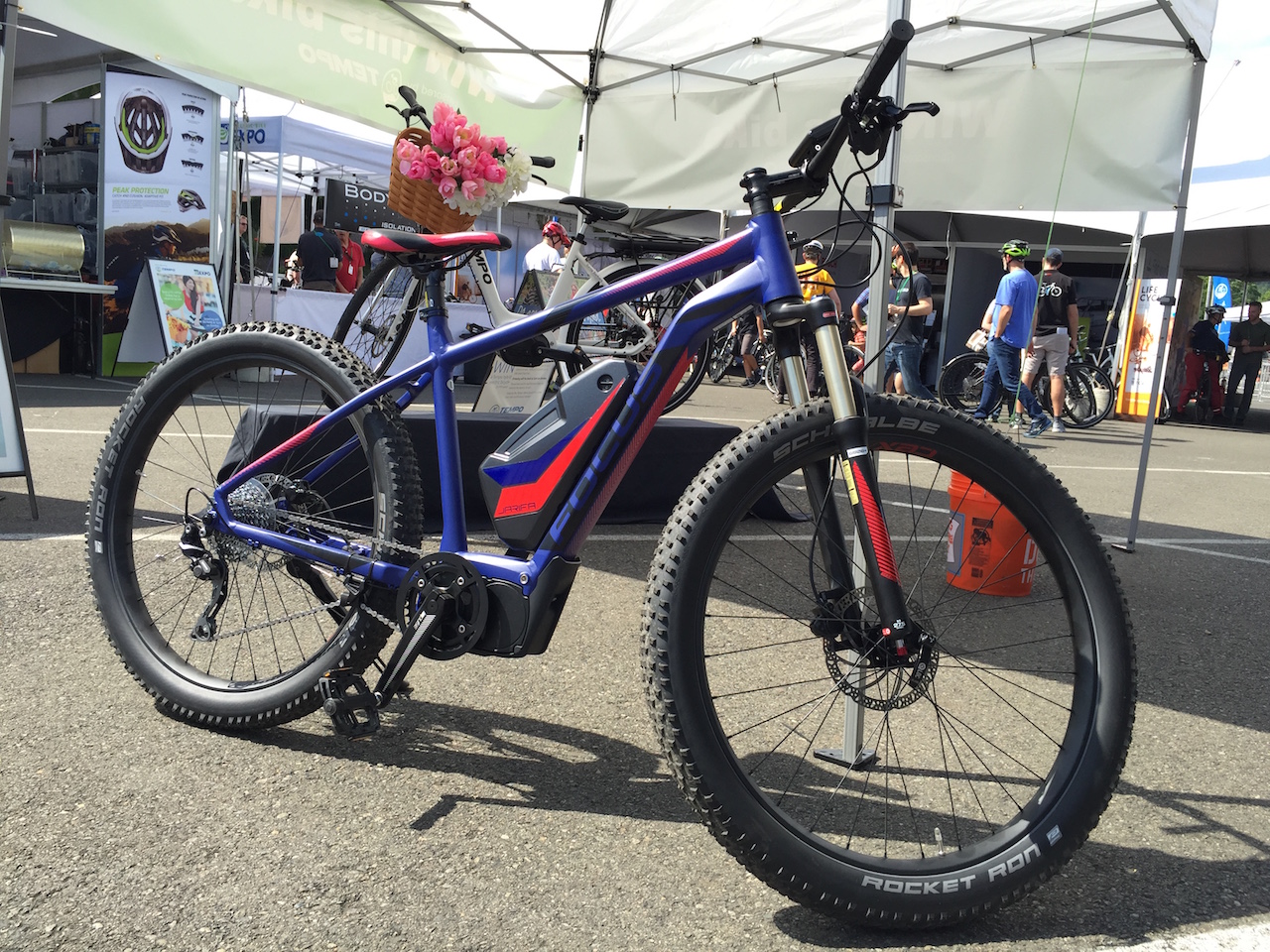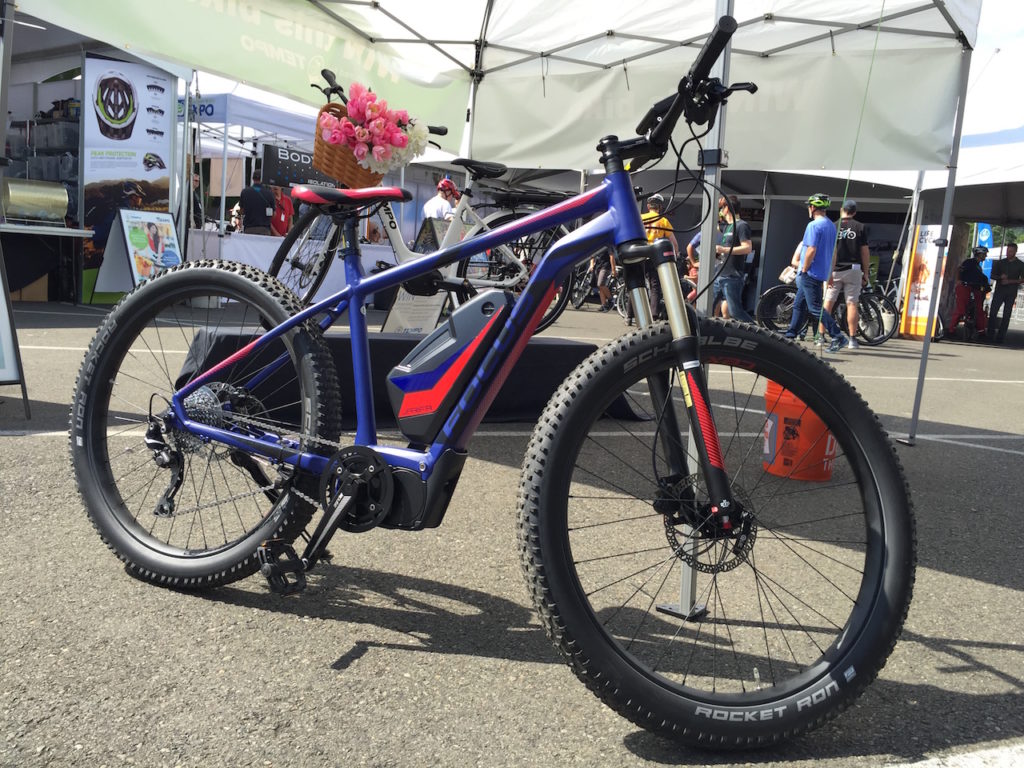 This is the Focus Jarifa Fat that has the "Plus Size" tires that are nearly 3″ wide for improved traction in sand, snow, and rough terrain. $3,899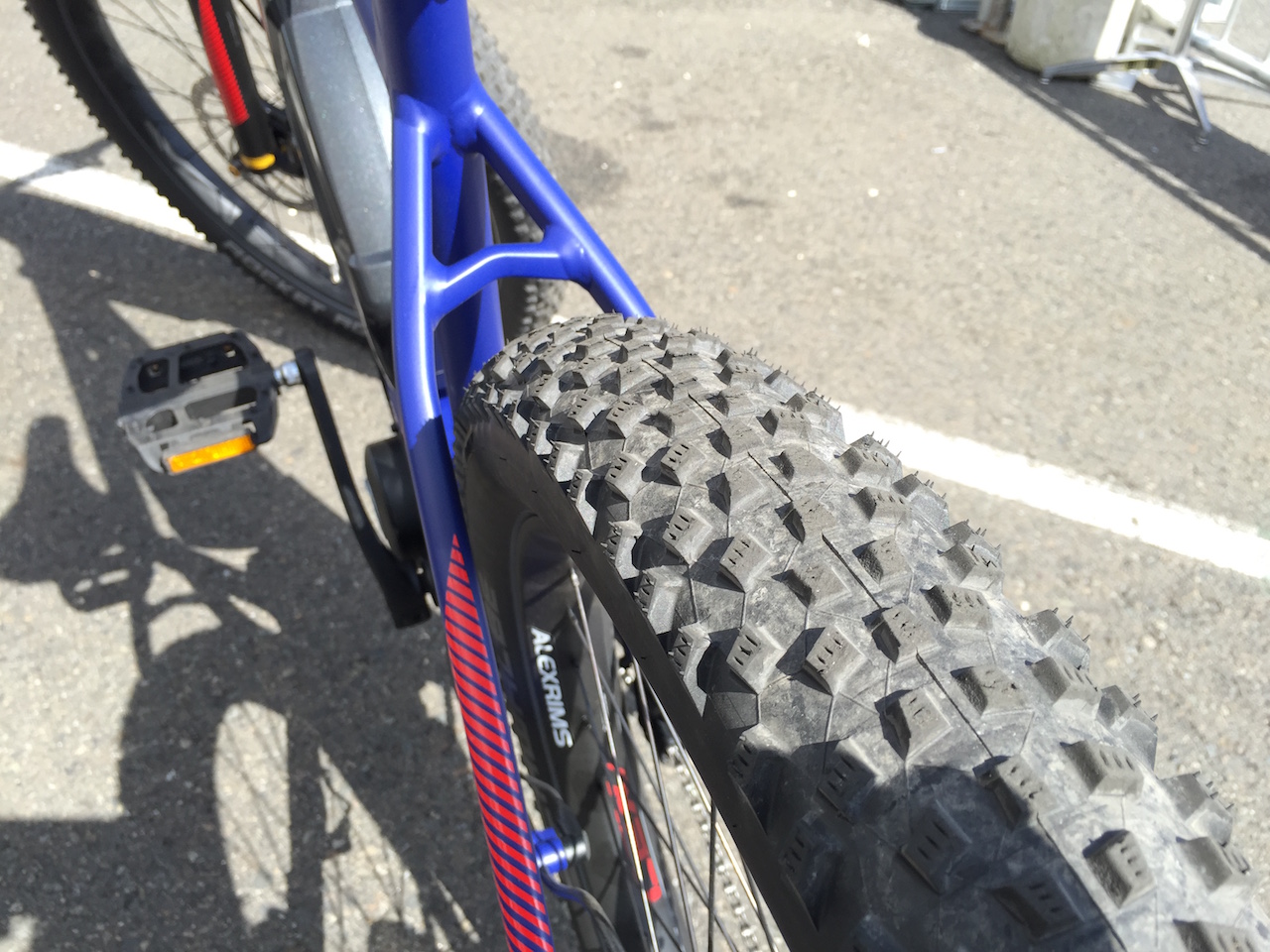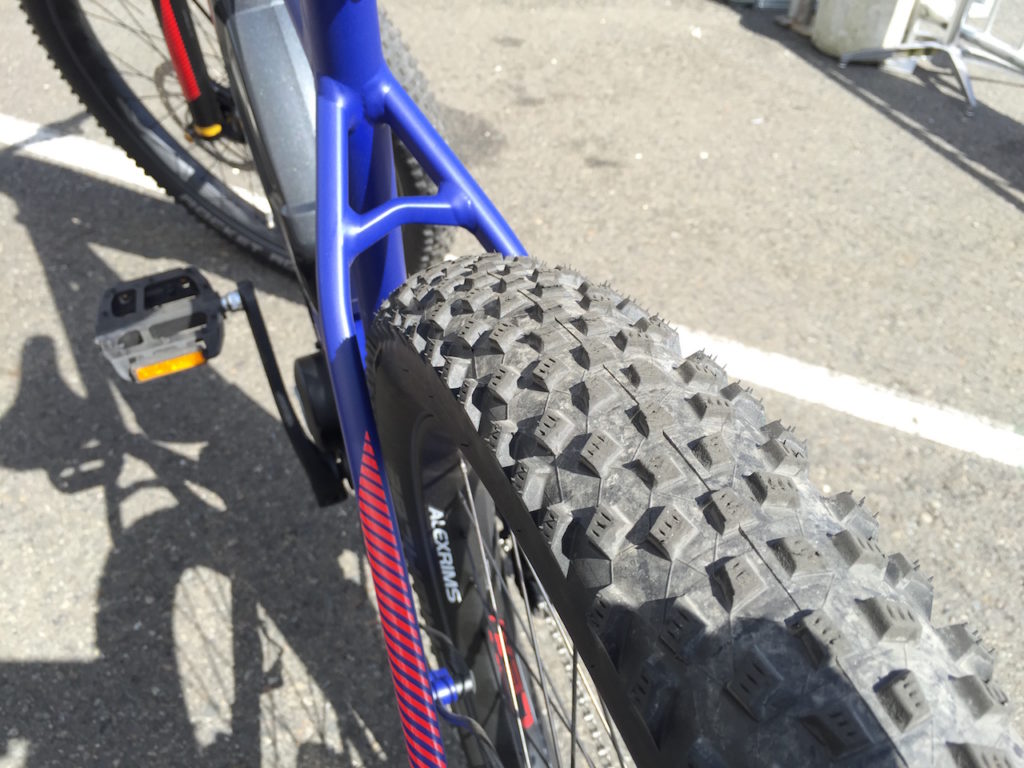 A closer look at the Jarifa Fat nearly 3″ wide tires.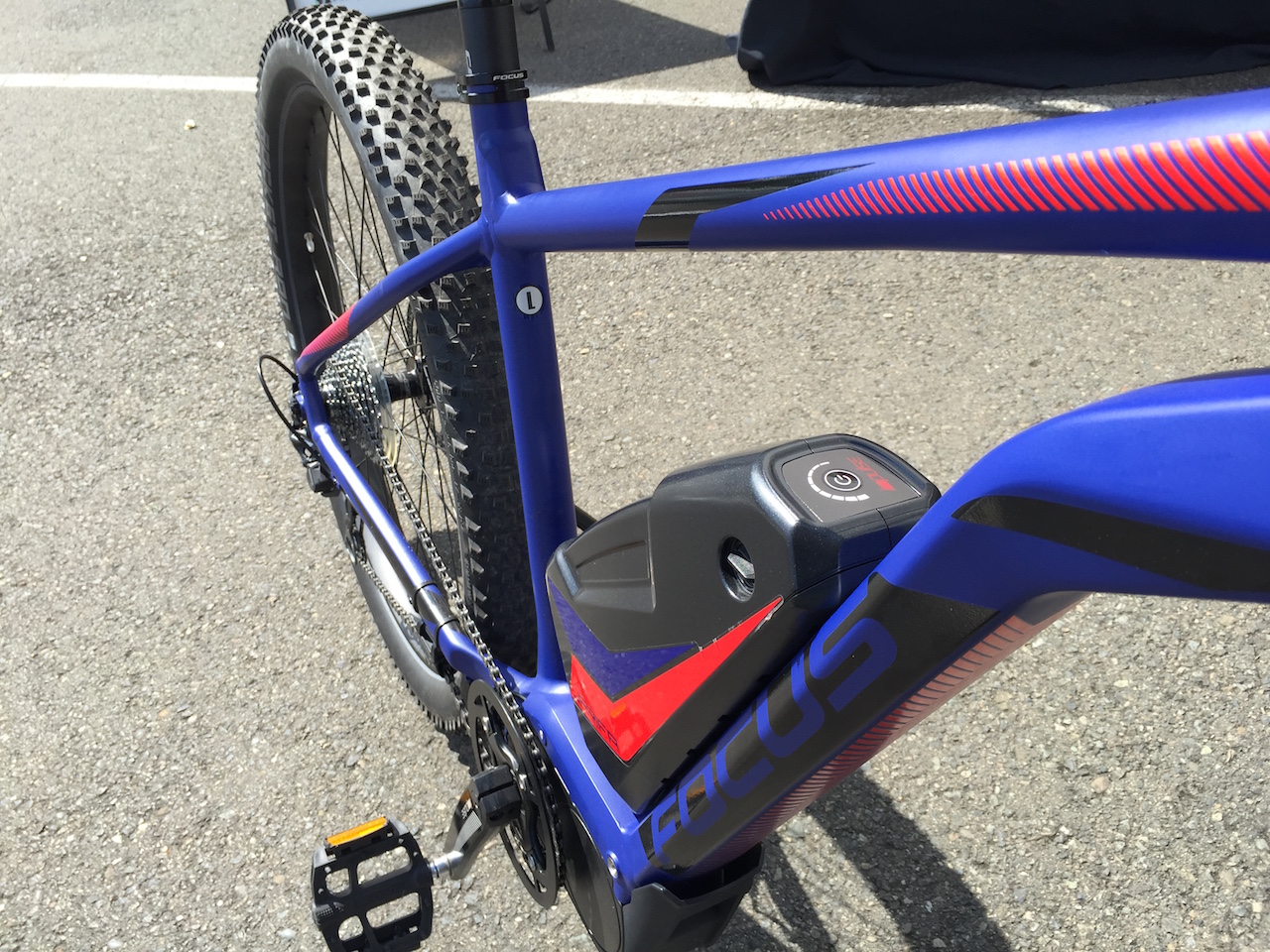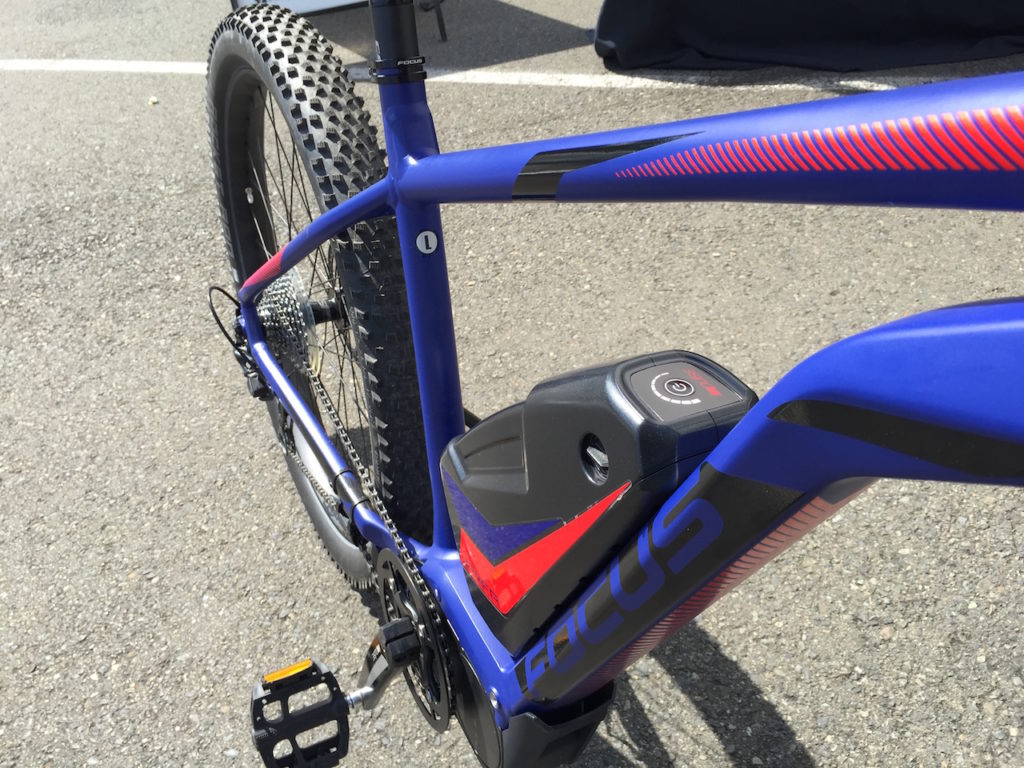 This is the large Impulse lithium battery that is a 36V 17ah (612 Wh) which Focus states will provide up to 127 miles of range!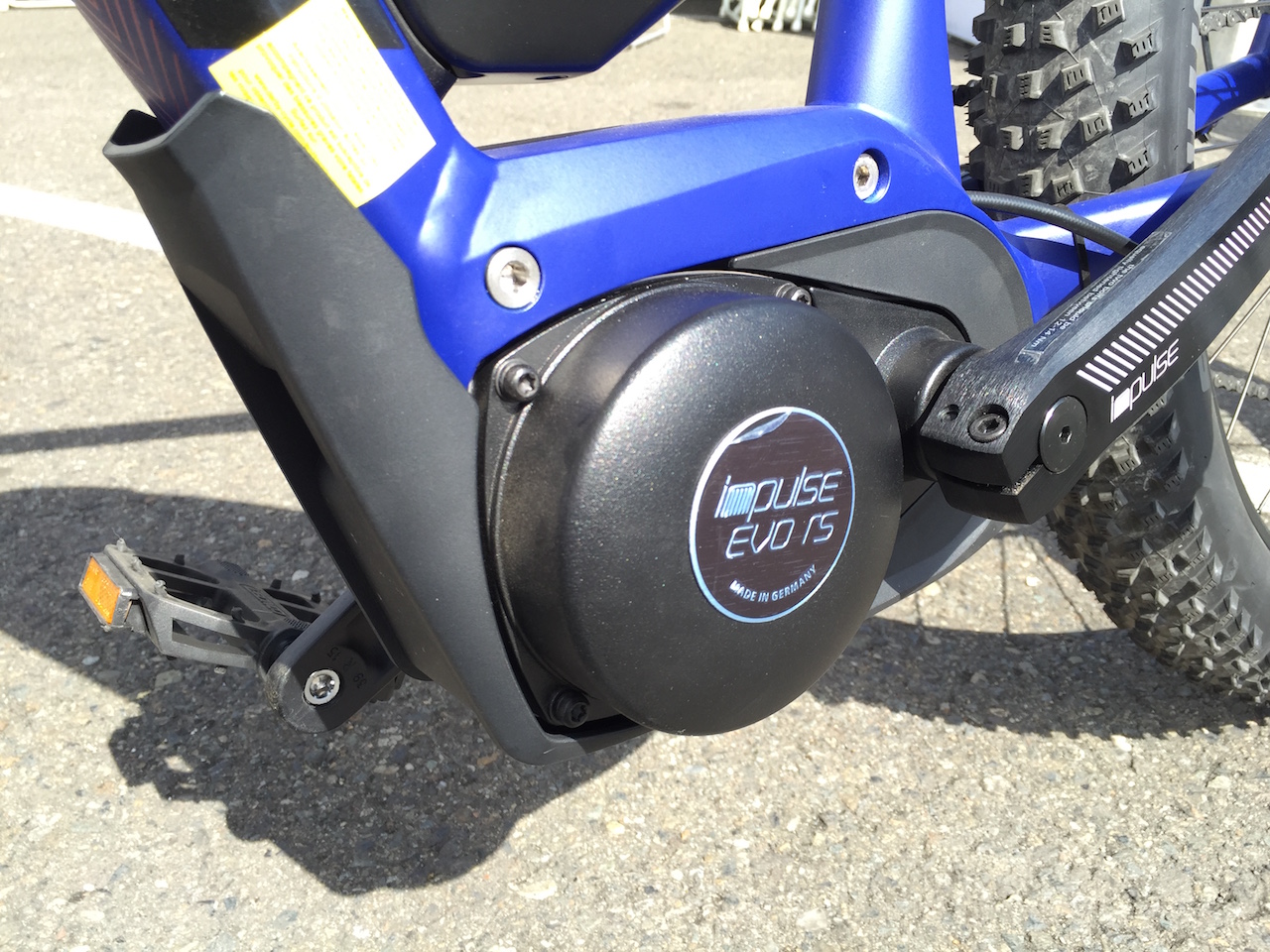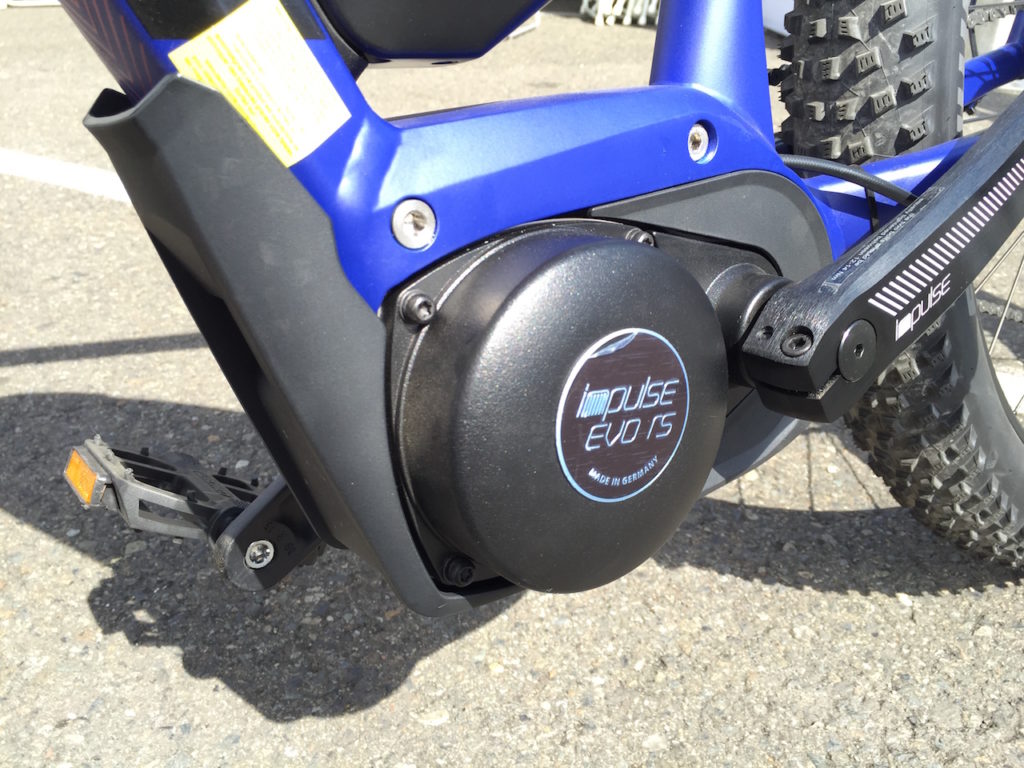 The Jarifa Fat uses the Impulse Evo RS mid drive system that will provide assist up to 20 mph.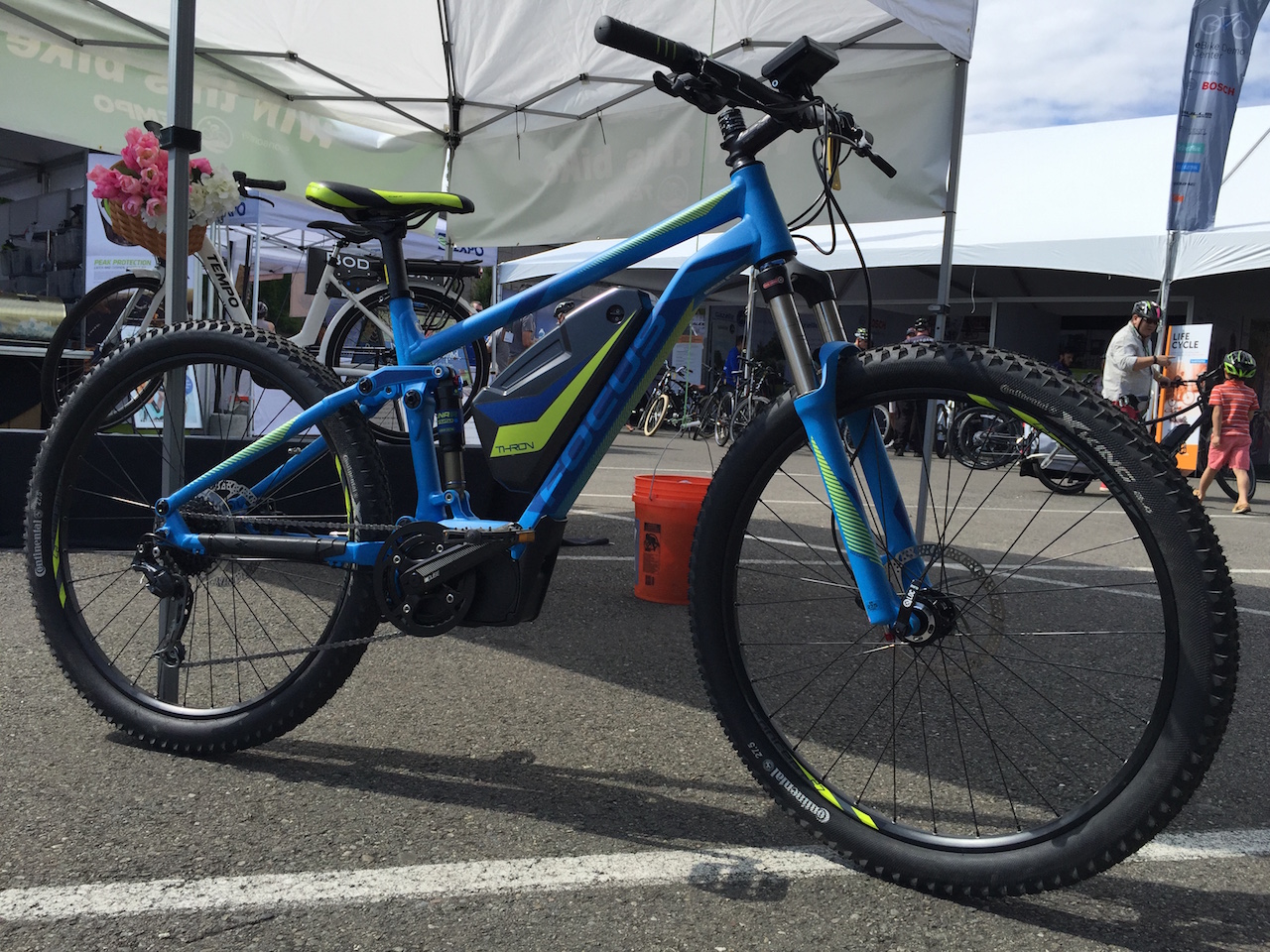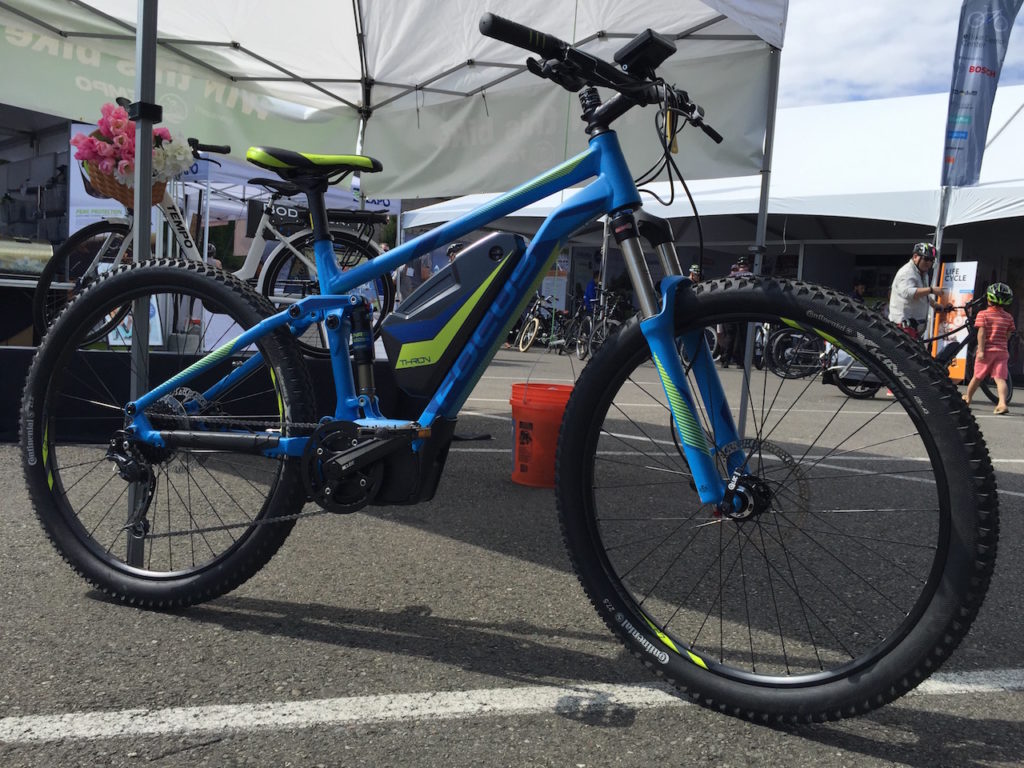 The Focus Thron is one of their full suspension eMTBs and it features 120 mm (4.75″0 of travel front and rear). $3,999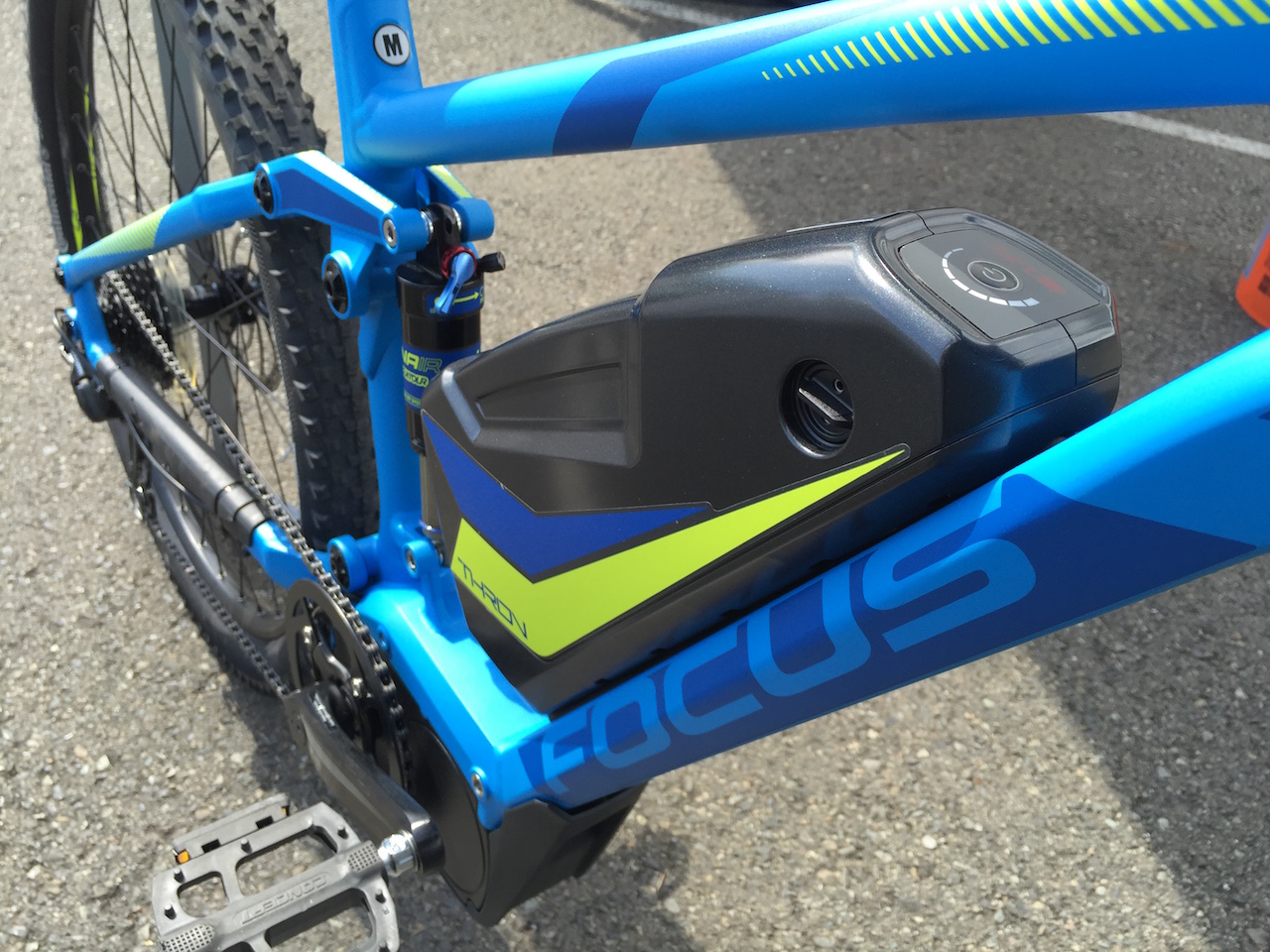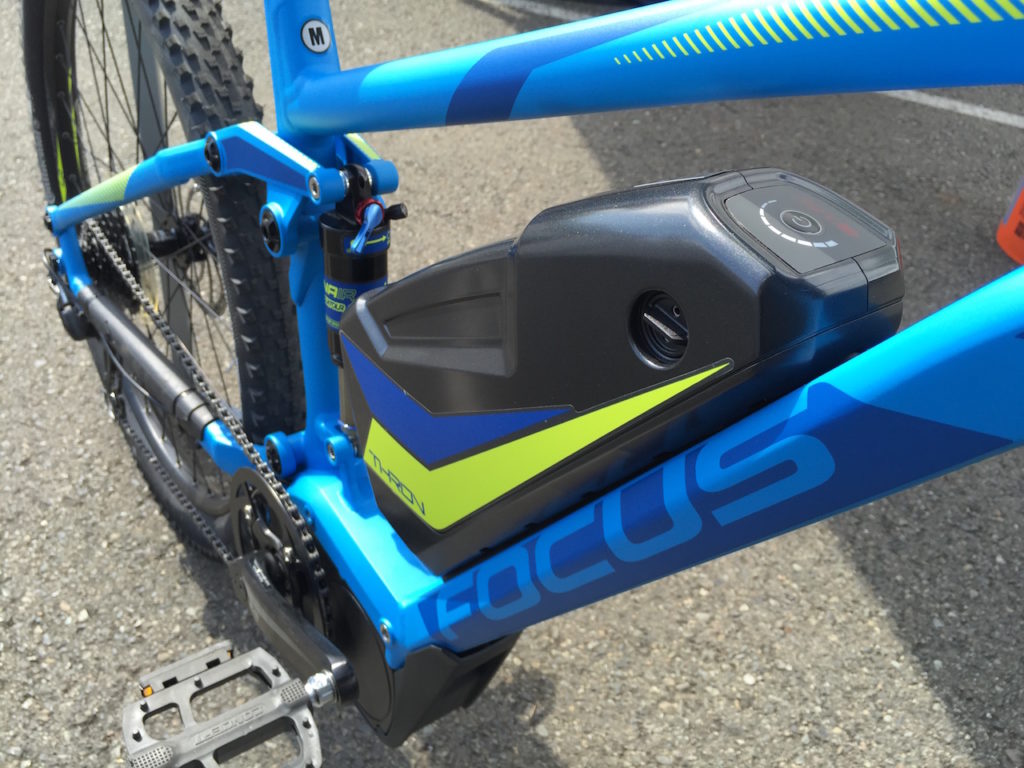 It also has the large Impulse lithium battery that is a 36V 17ah (612 Wh) which Focus states will provide up to 127 miles of range!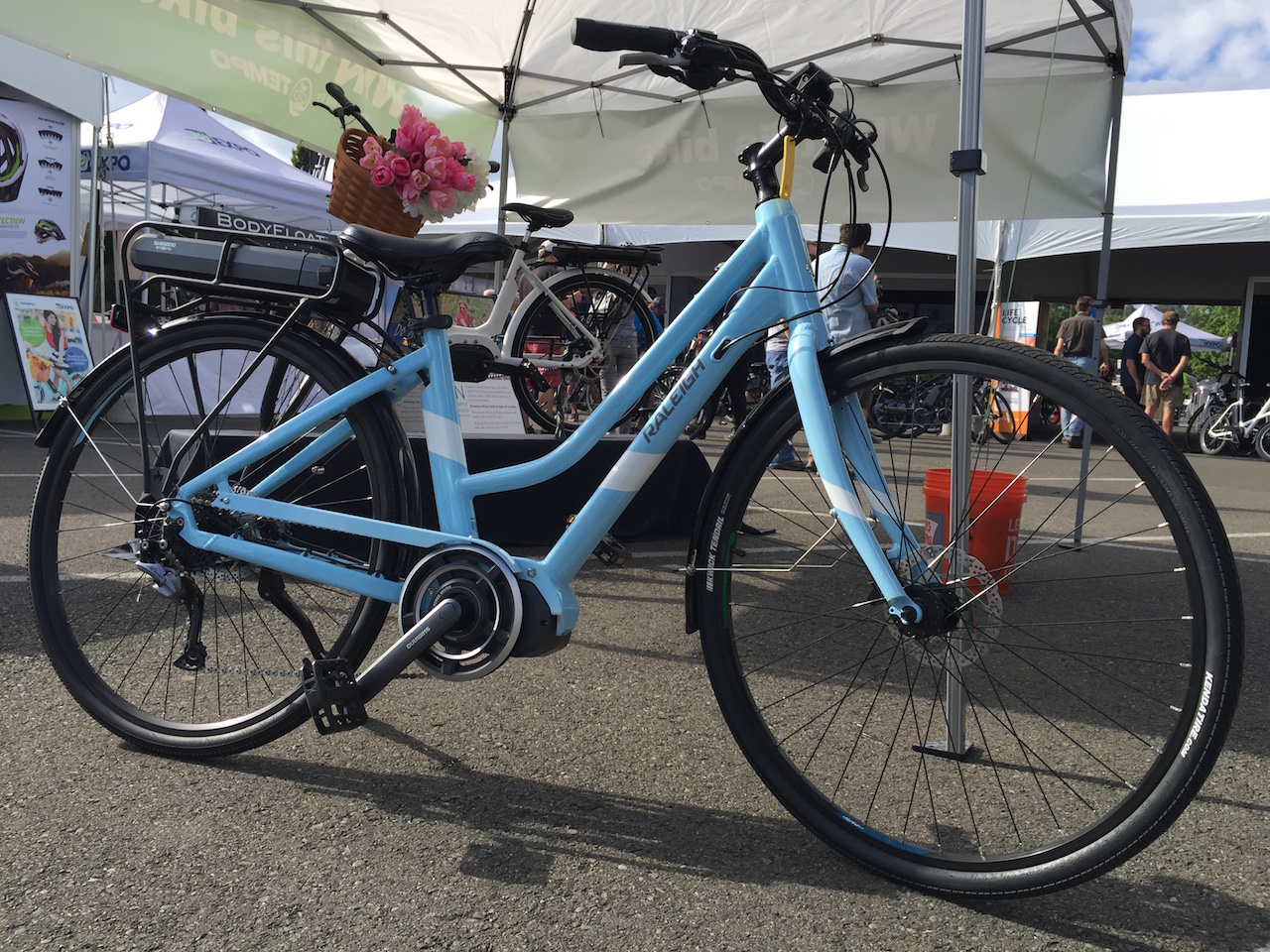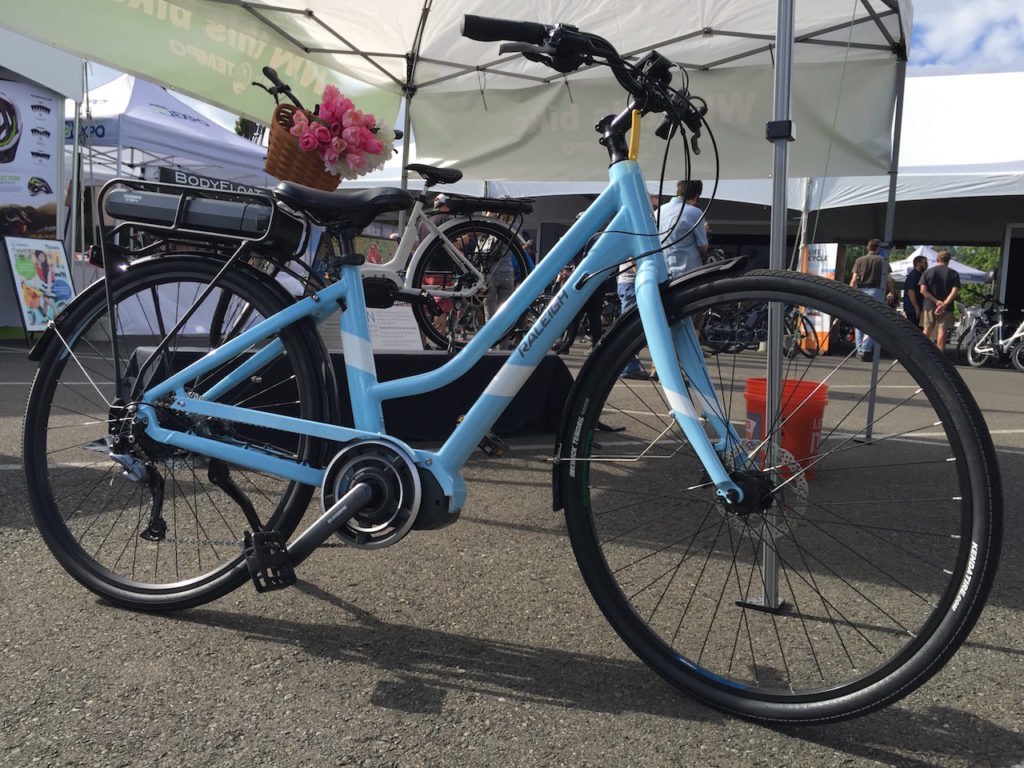 Raleigh showed off a new color in their step through Detour electric bike. $2,299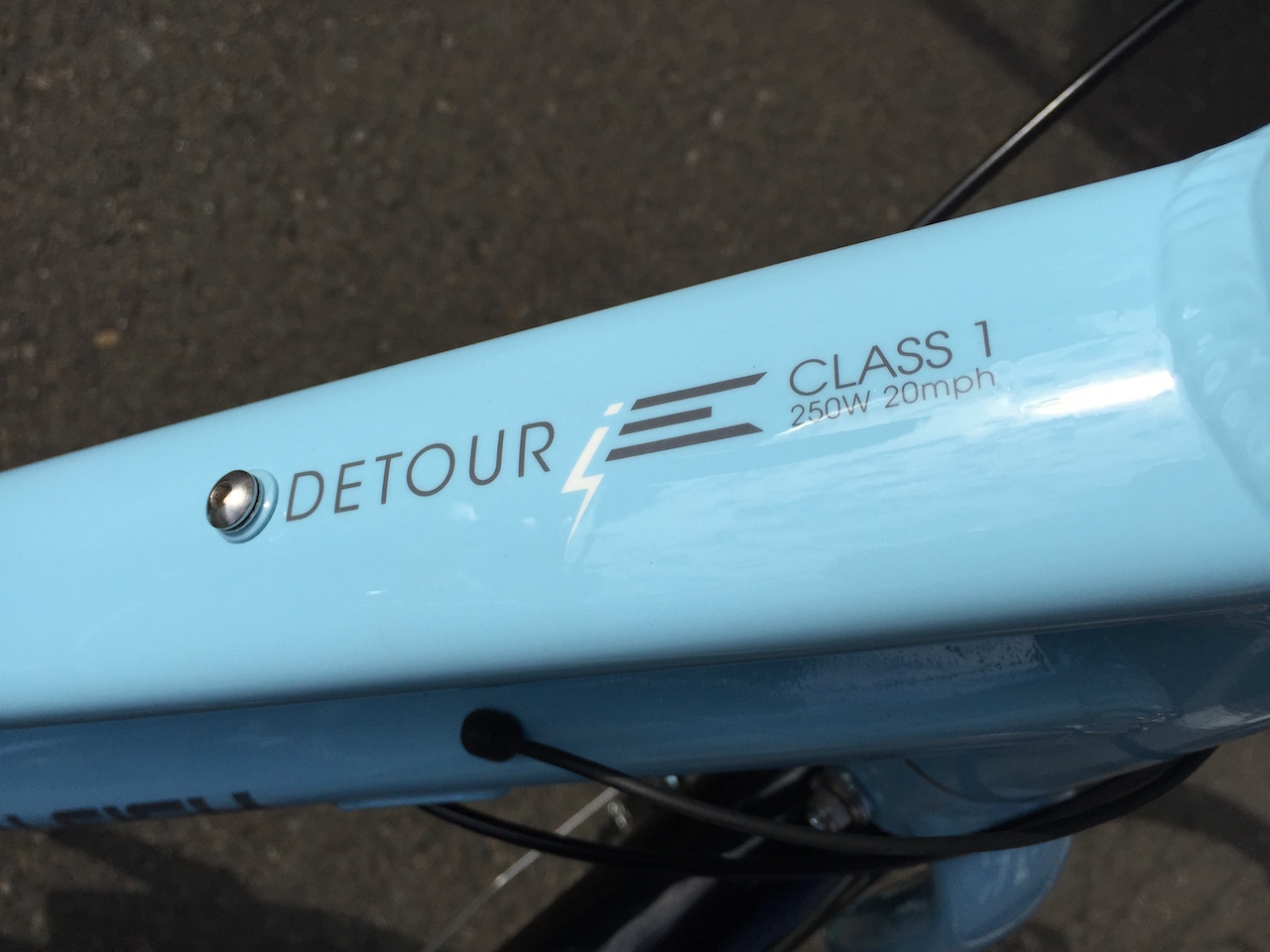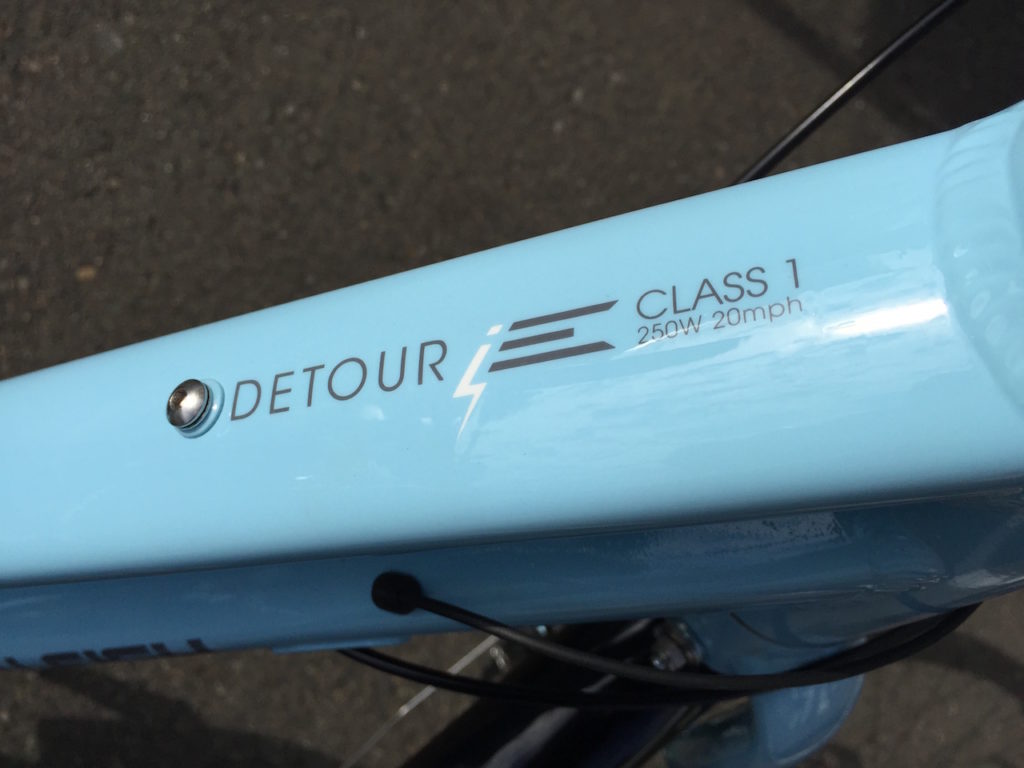 It was good to see the new class rating included in the Raleigh Detour decals on the frame. This is per the new California electric bike law that just went into effect this year.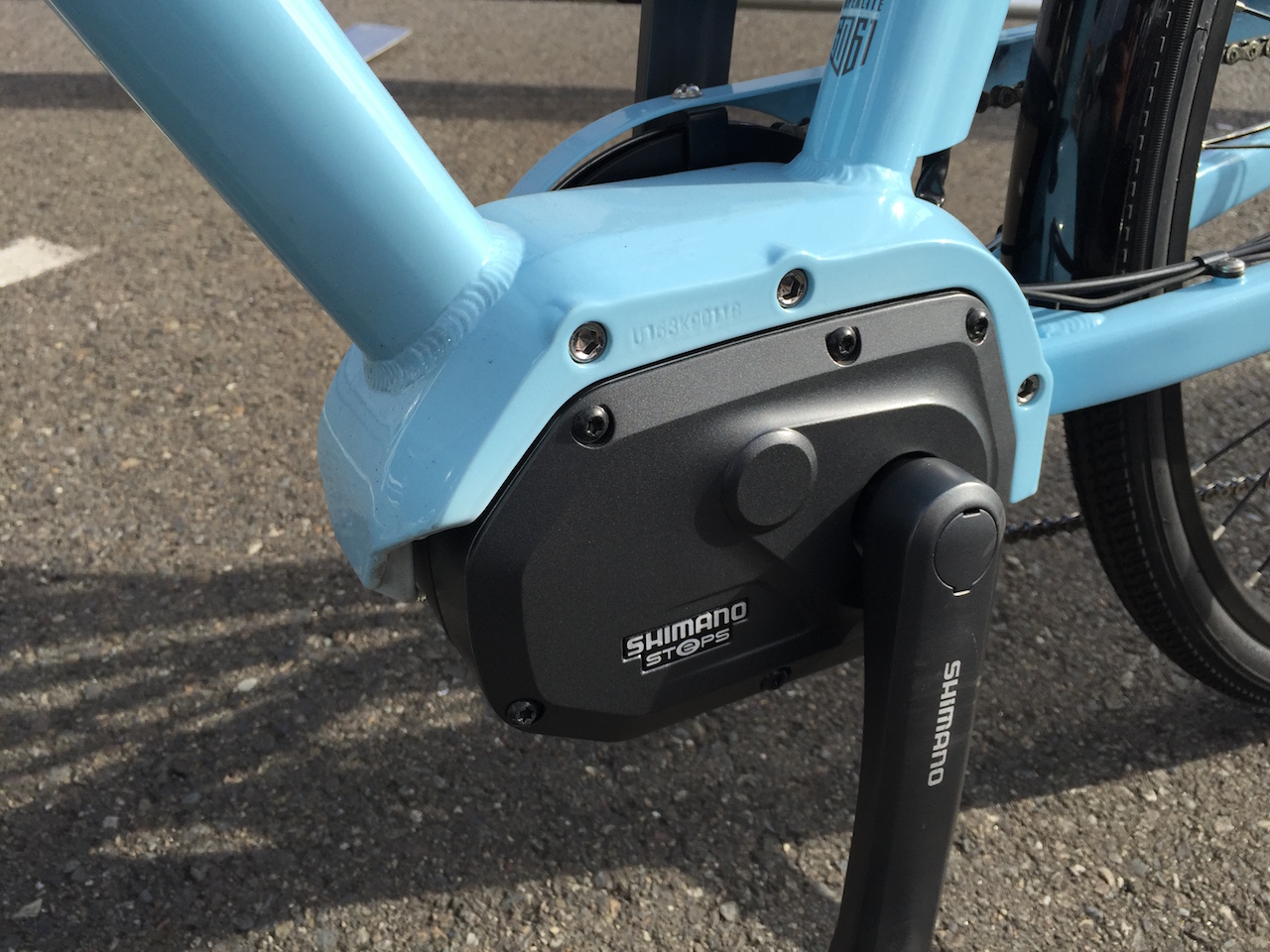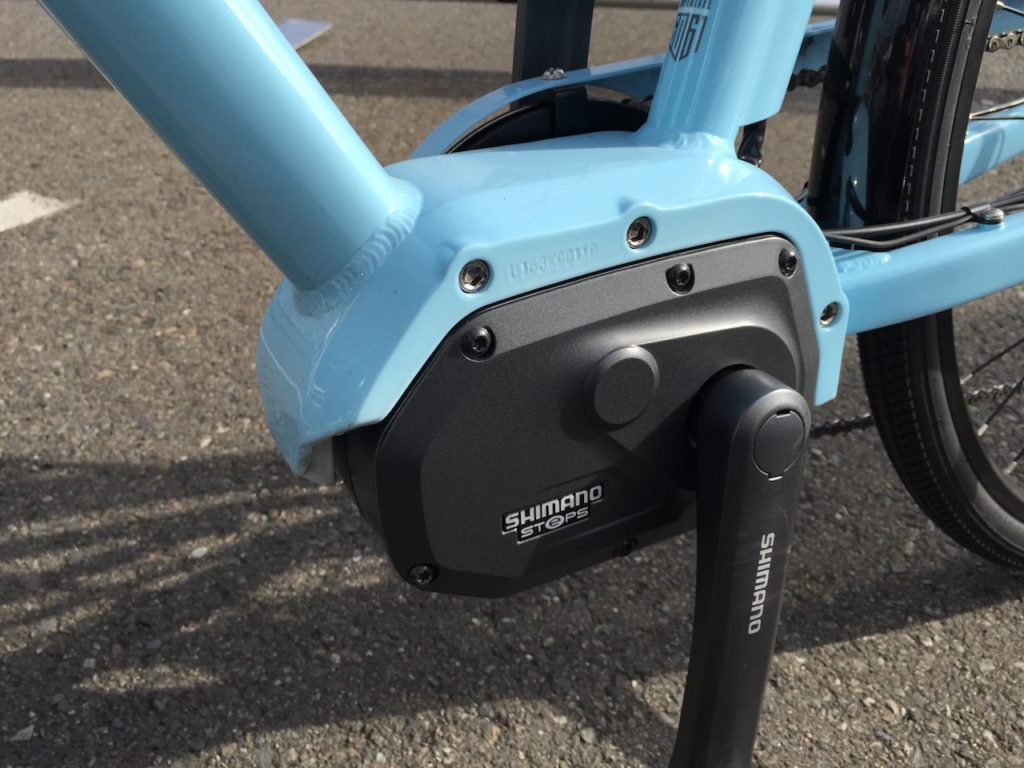 The Raleigh Detour features the Shimano STePS mid drive system and a number of representatives from Shimano were at the Expo to talk with attendees.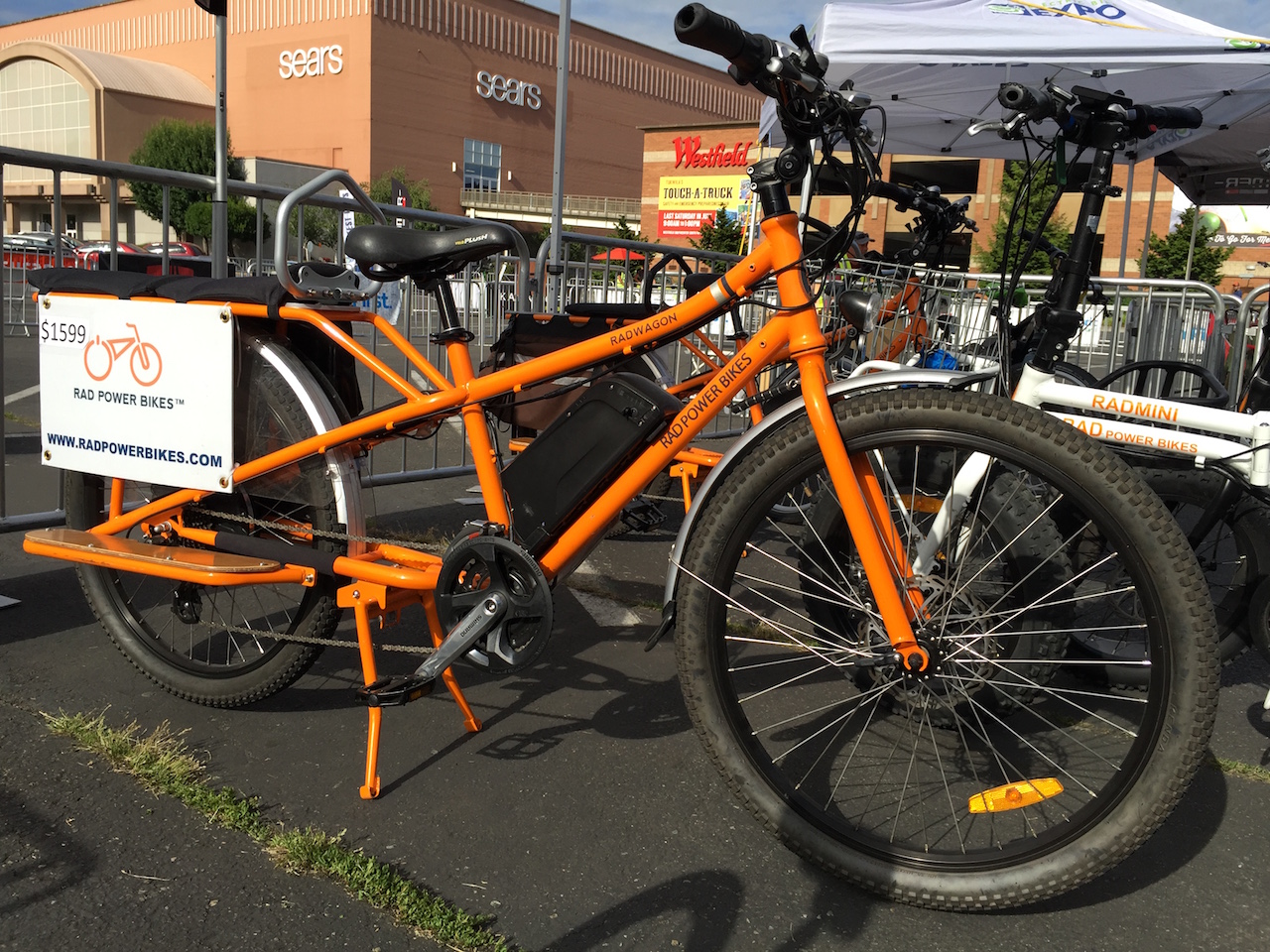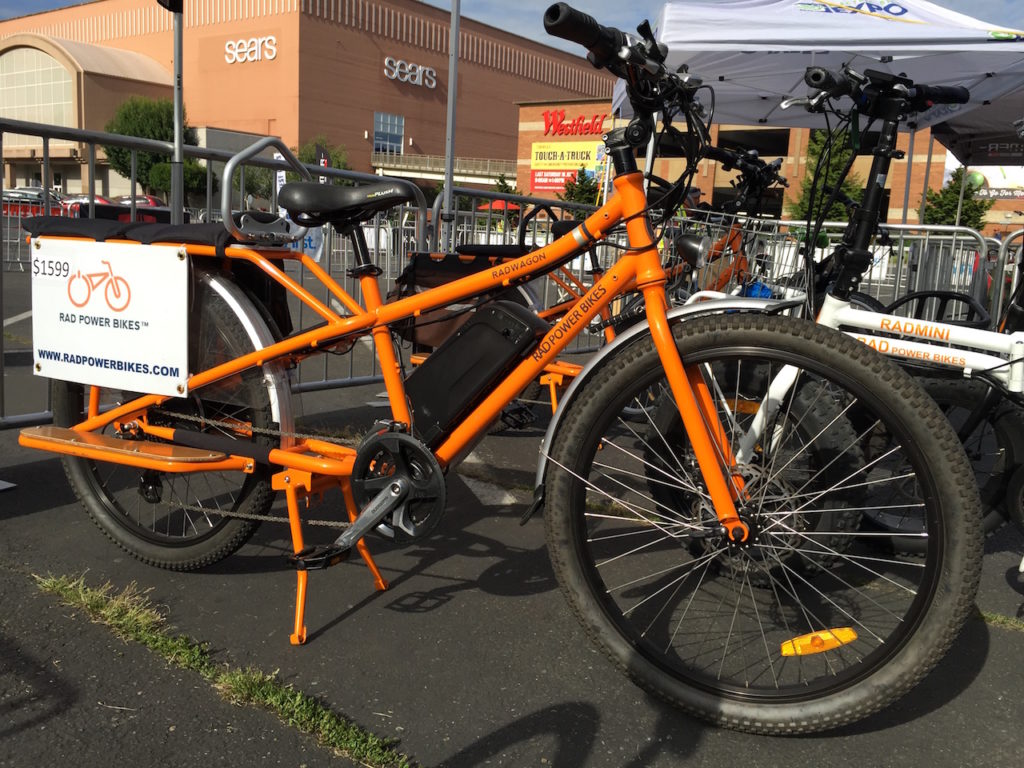 Rad Power Bikes was a new exhibitor for Seattle and this is their RadWagon electric cargo bike. This was a popular bike for families to ride on the test track. $1,599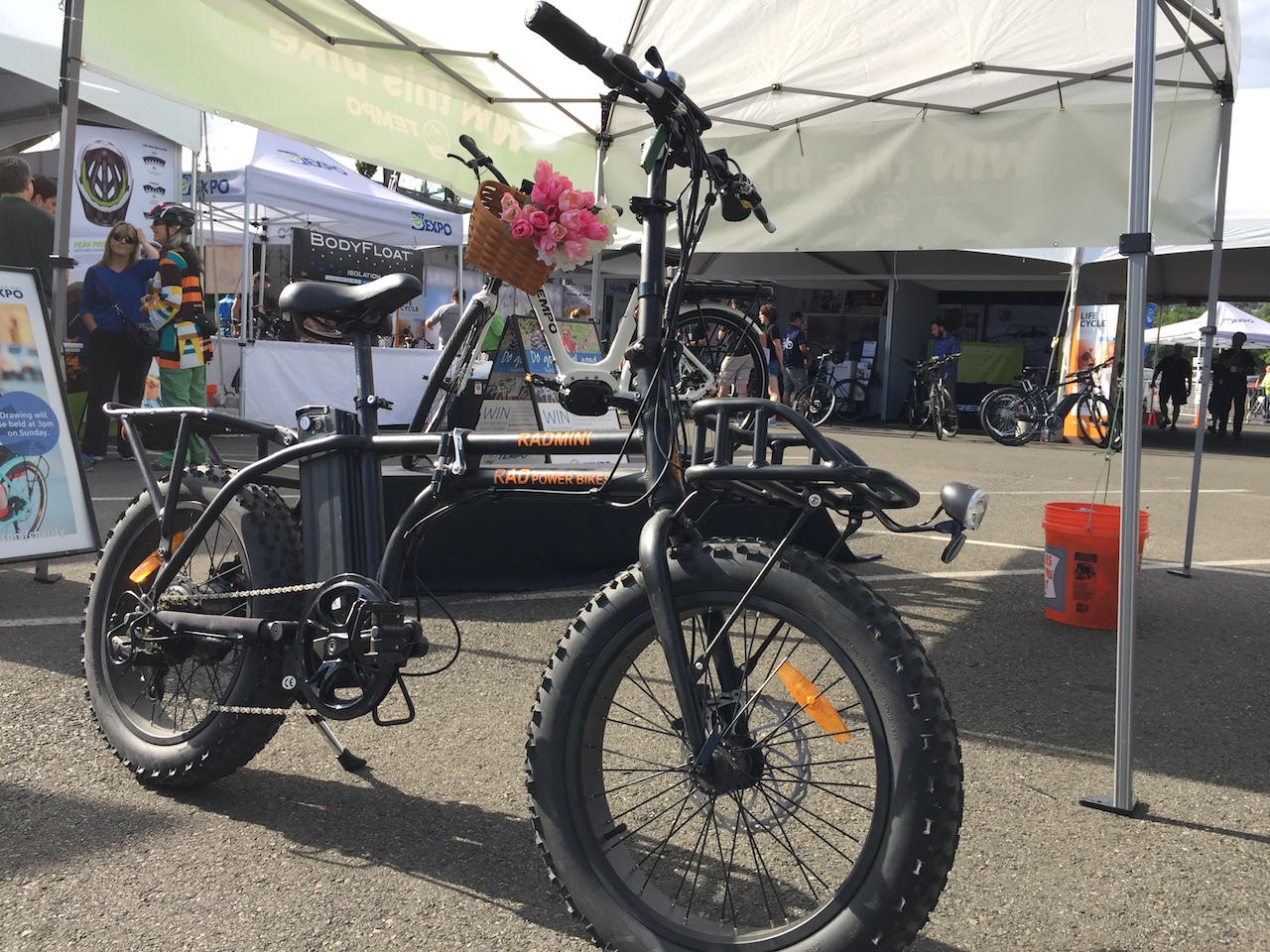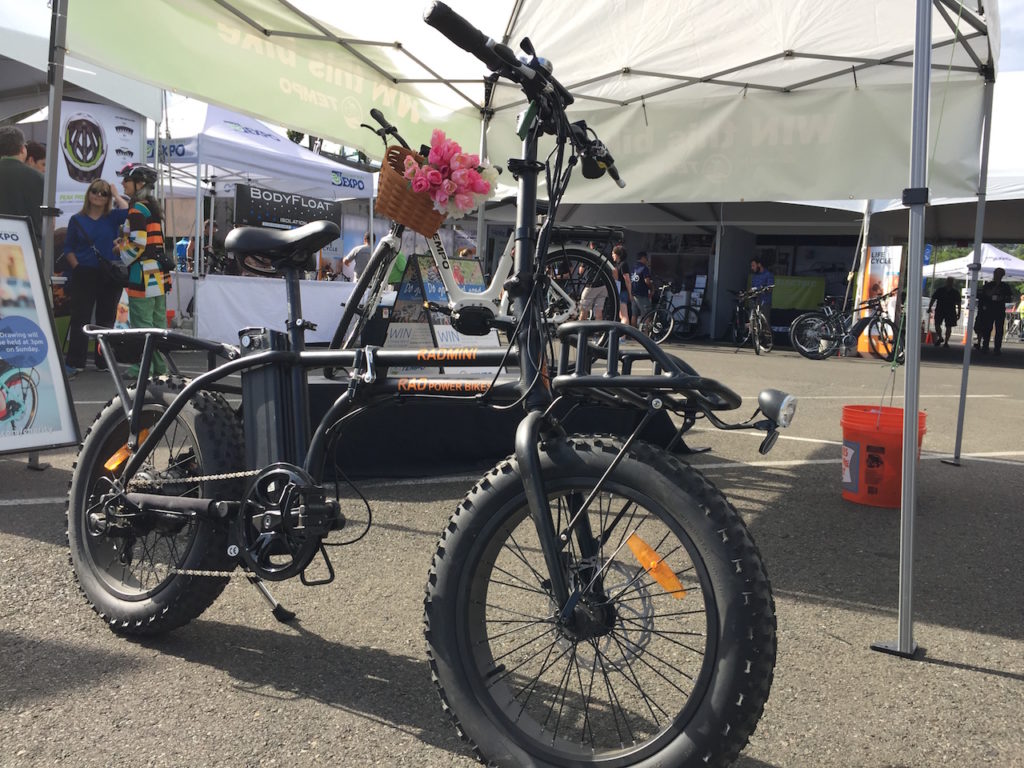 Another popular test track bike was the RadMini, a fat tire (4″ wide) folding electric bike that has some serious front and rear racks. $1,499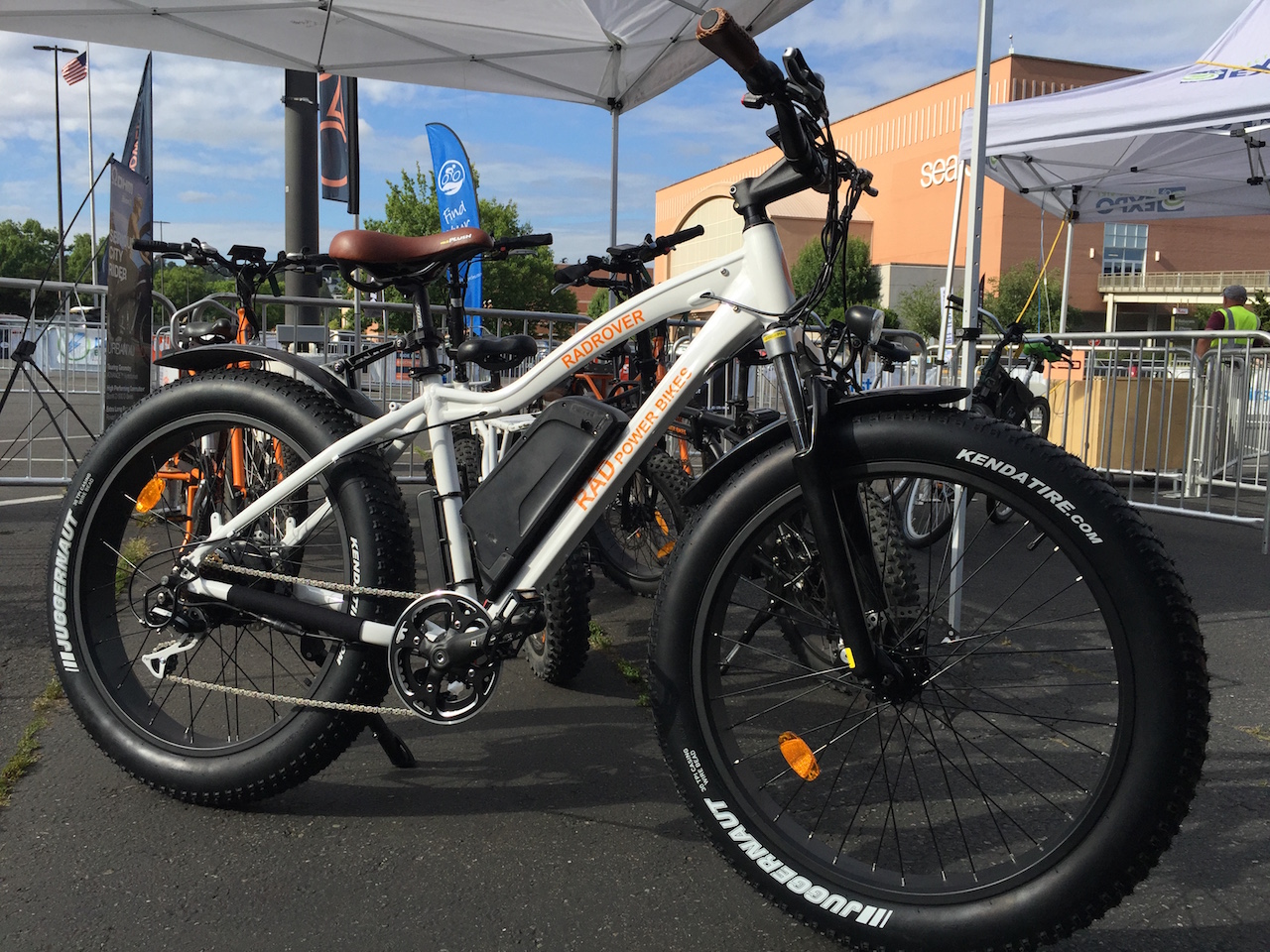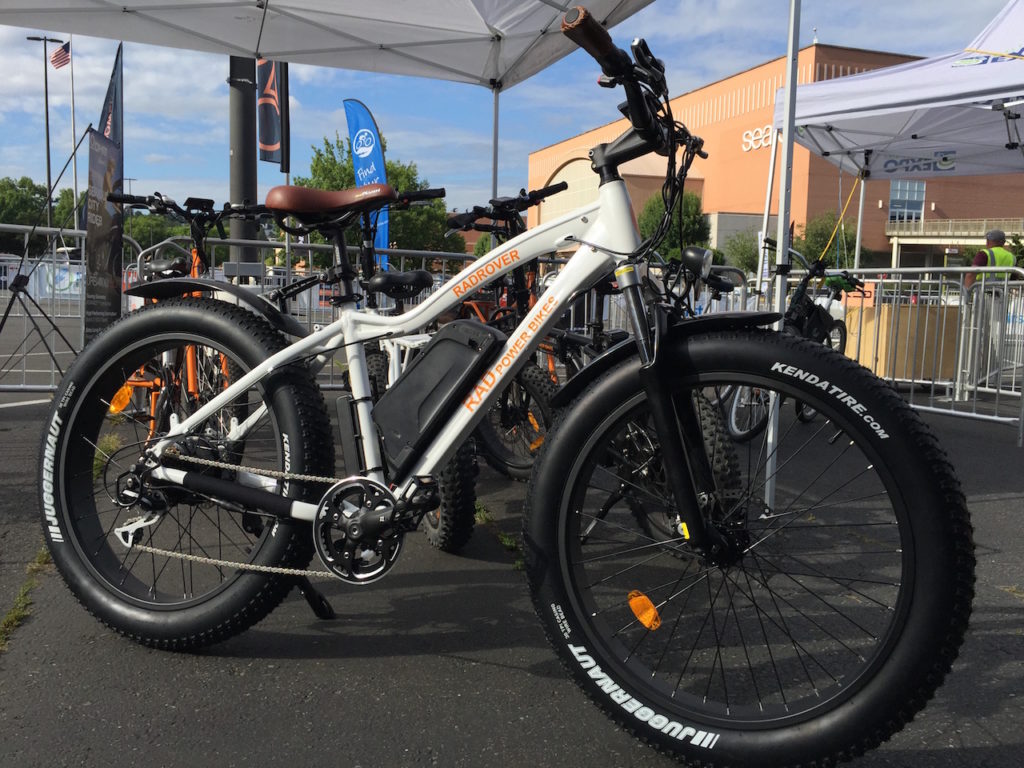 And this is the RadRover, their full size fat tire ebike with a 750 watt rear hub motor and 48V 11.6ah lithium battery. The RadRover sells for $1,499.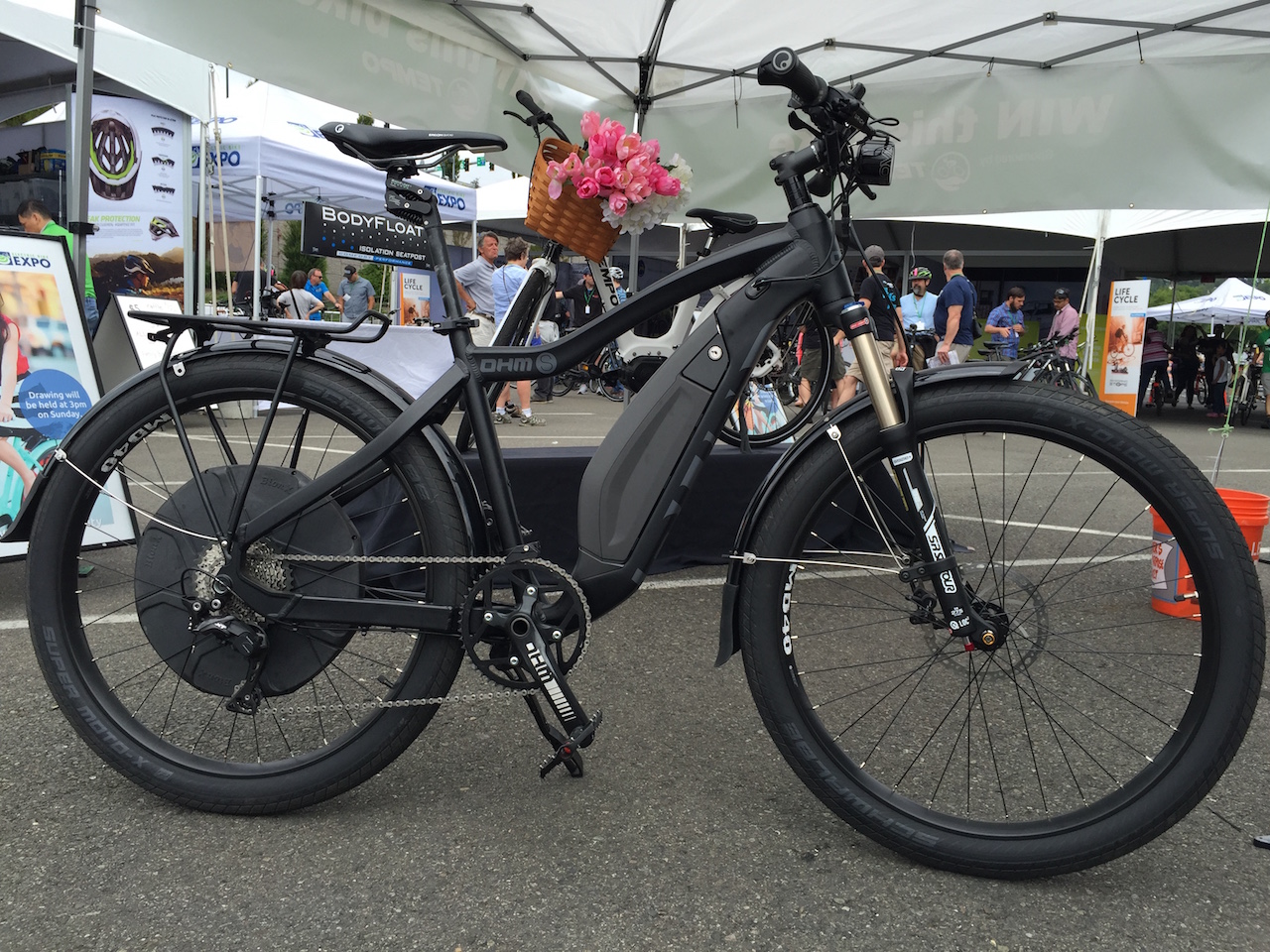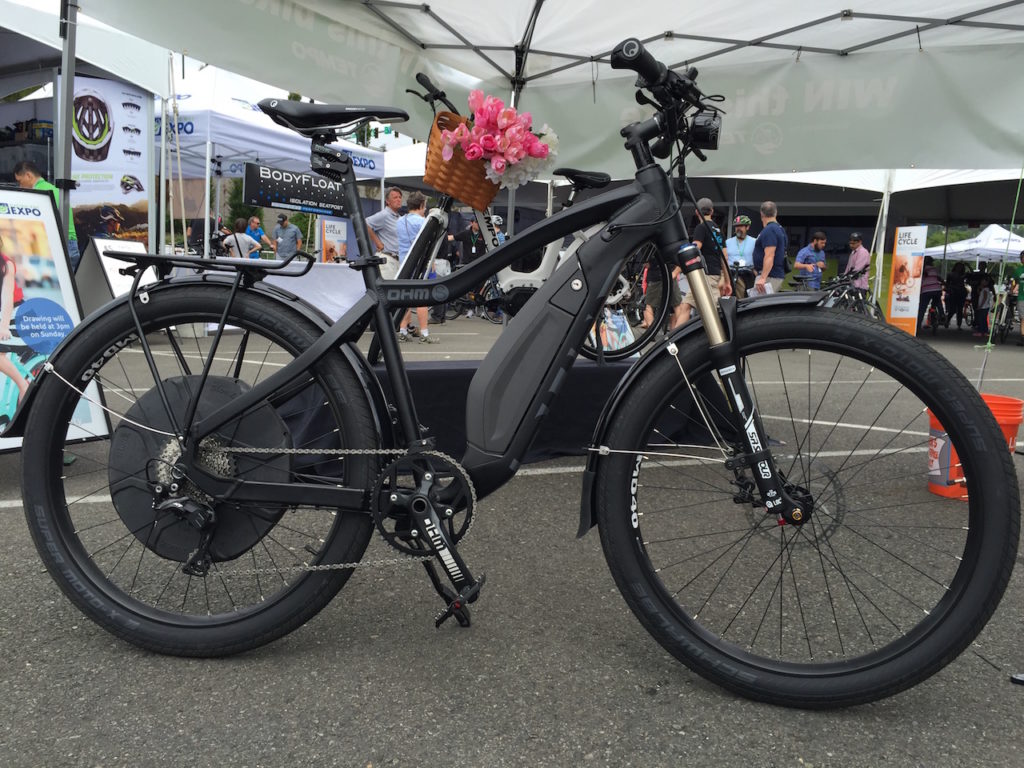 OHM had a few of their 2017 models on display with the new BionX system with a more streamlined semi-integrated downtube battery. The bike pictured here is the Sport model ($5,499) and they also have an Urban ($4,999) and Mountain ($4,799) models that also feature the new BionX system.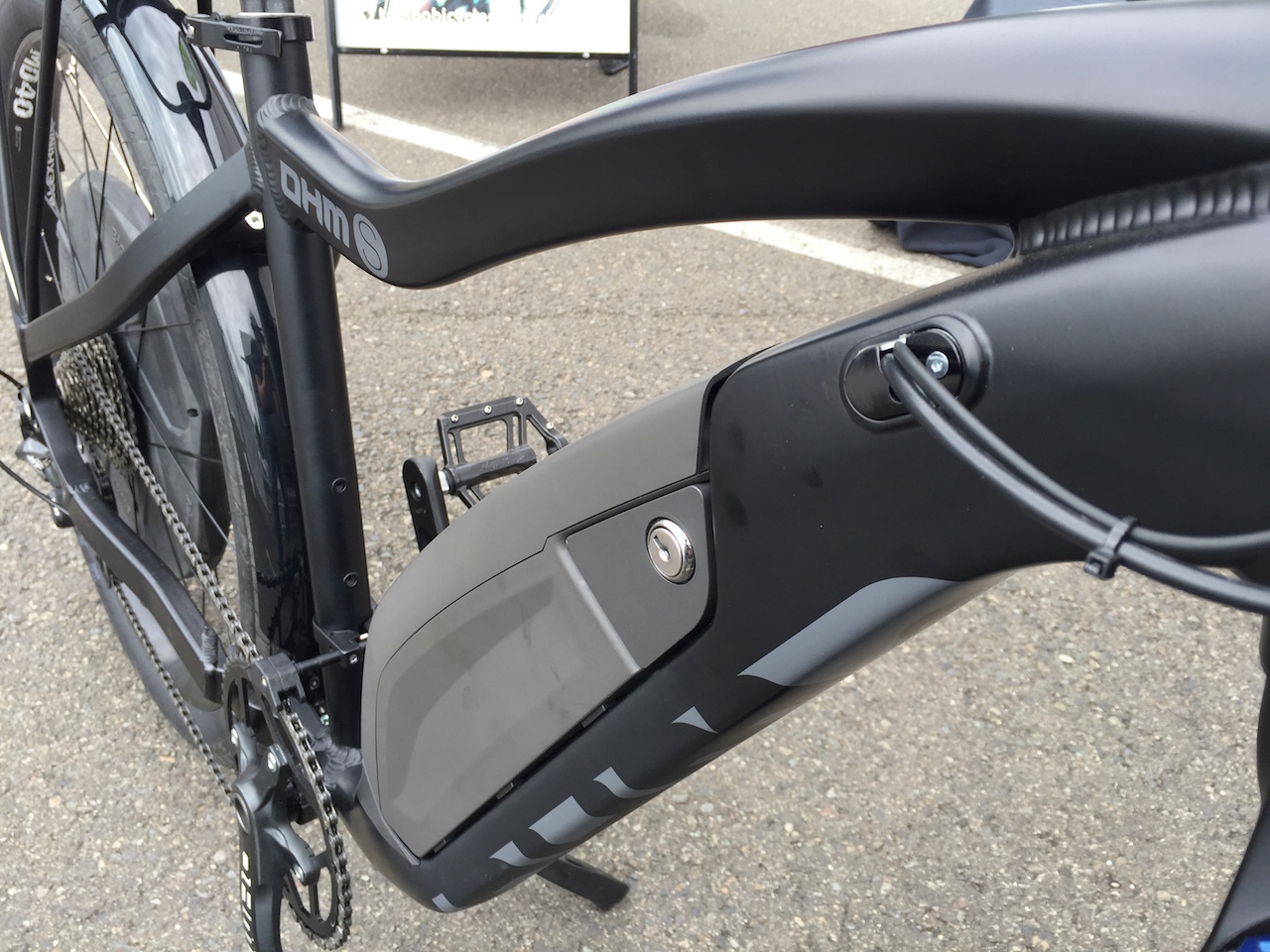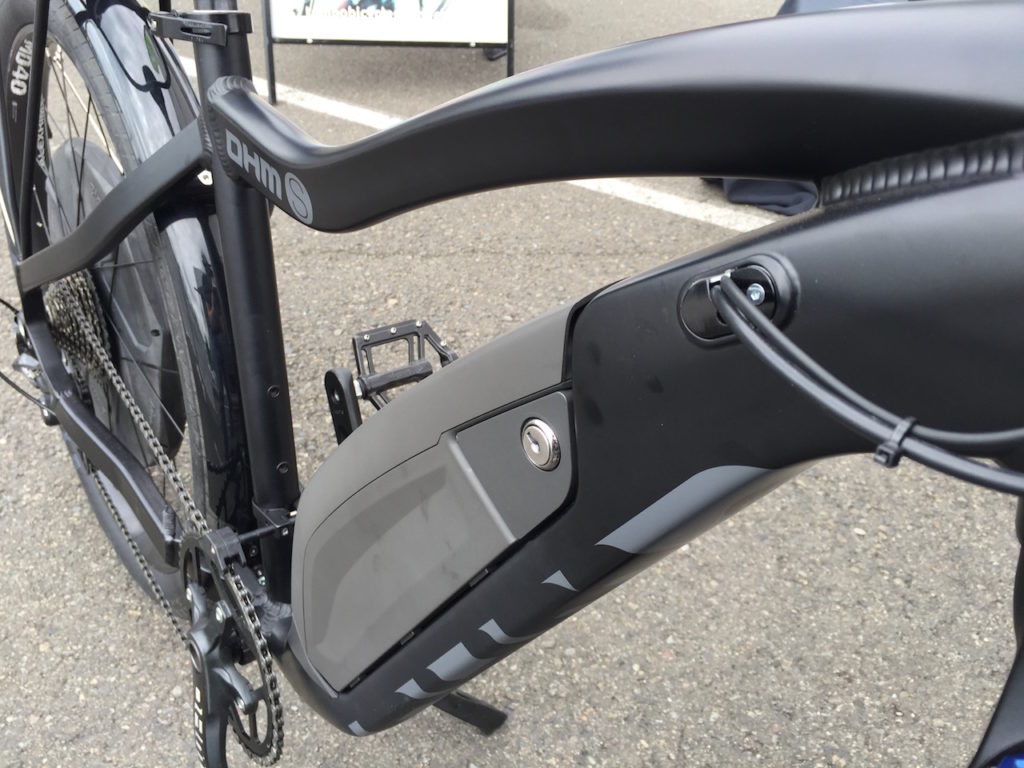 Here's a look at the new semi-integrated downtube battery. This system on the OHM also features Bluetooth connectivity.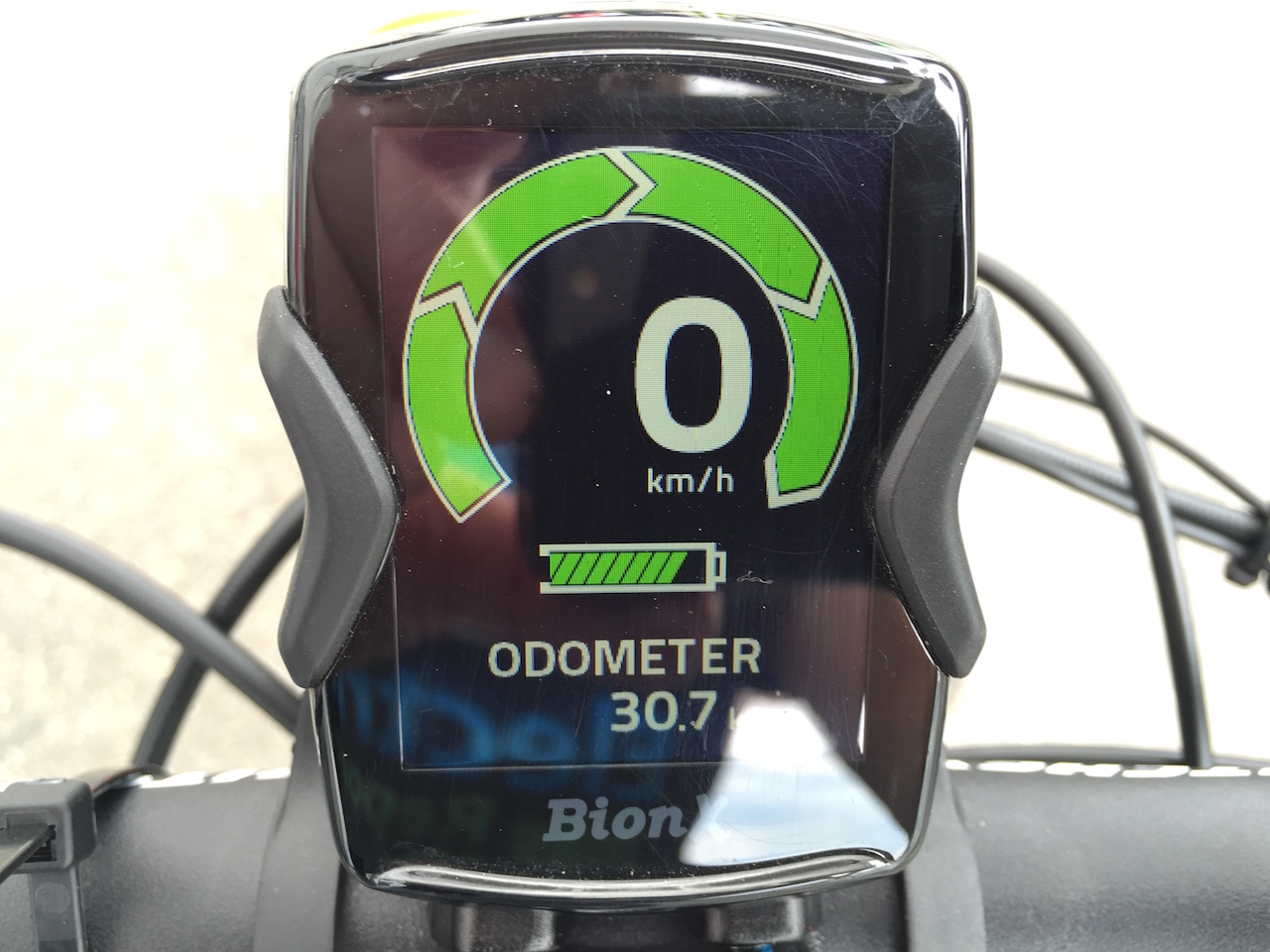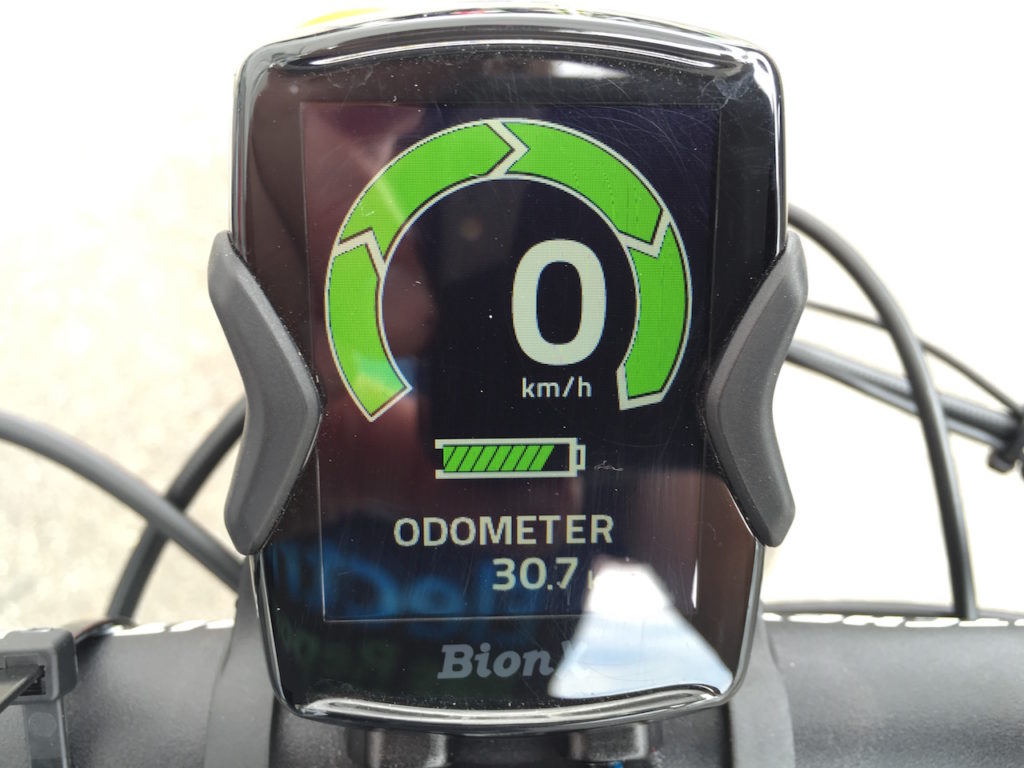 The new BionX system has a color display, something fairly new to the electric bike scene.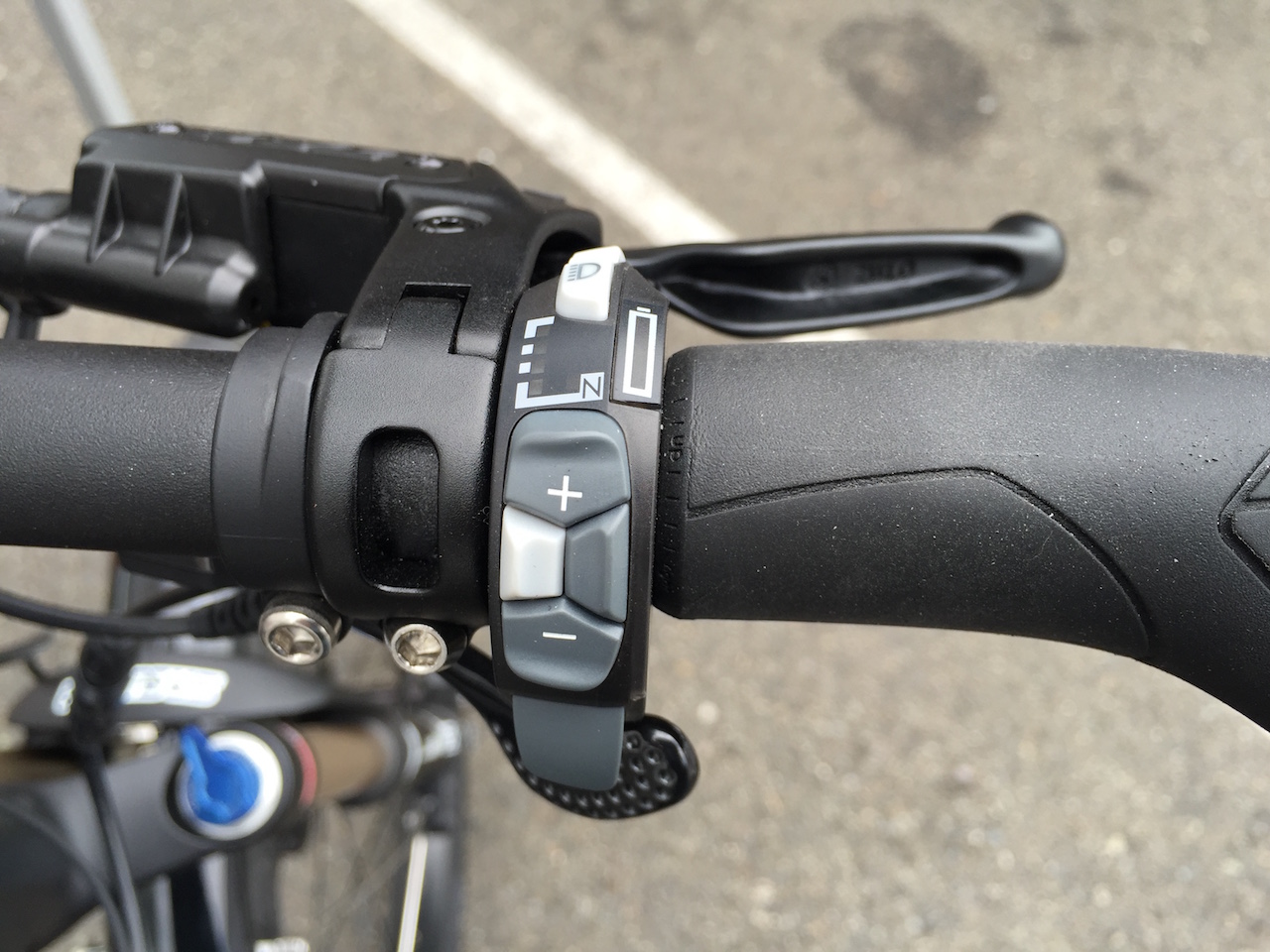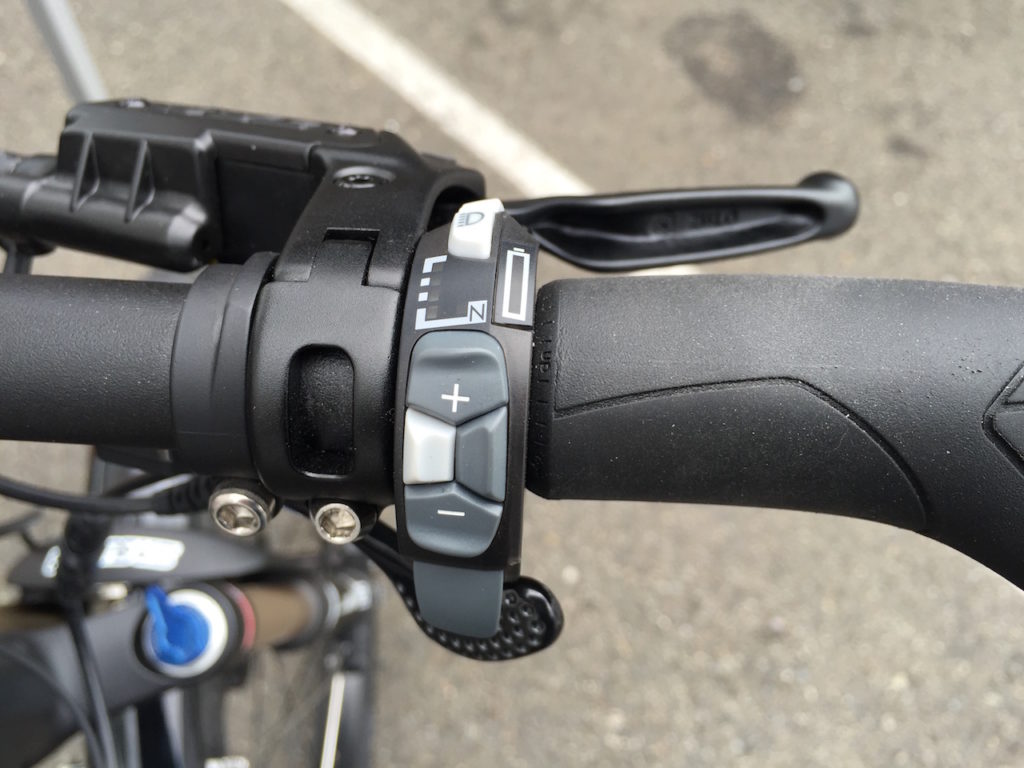 The new BionX control pad has a minimal size but it packs in a bunch of features.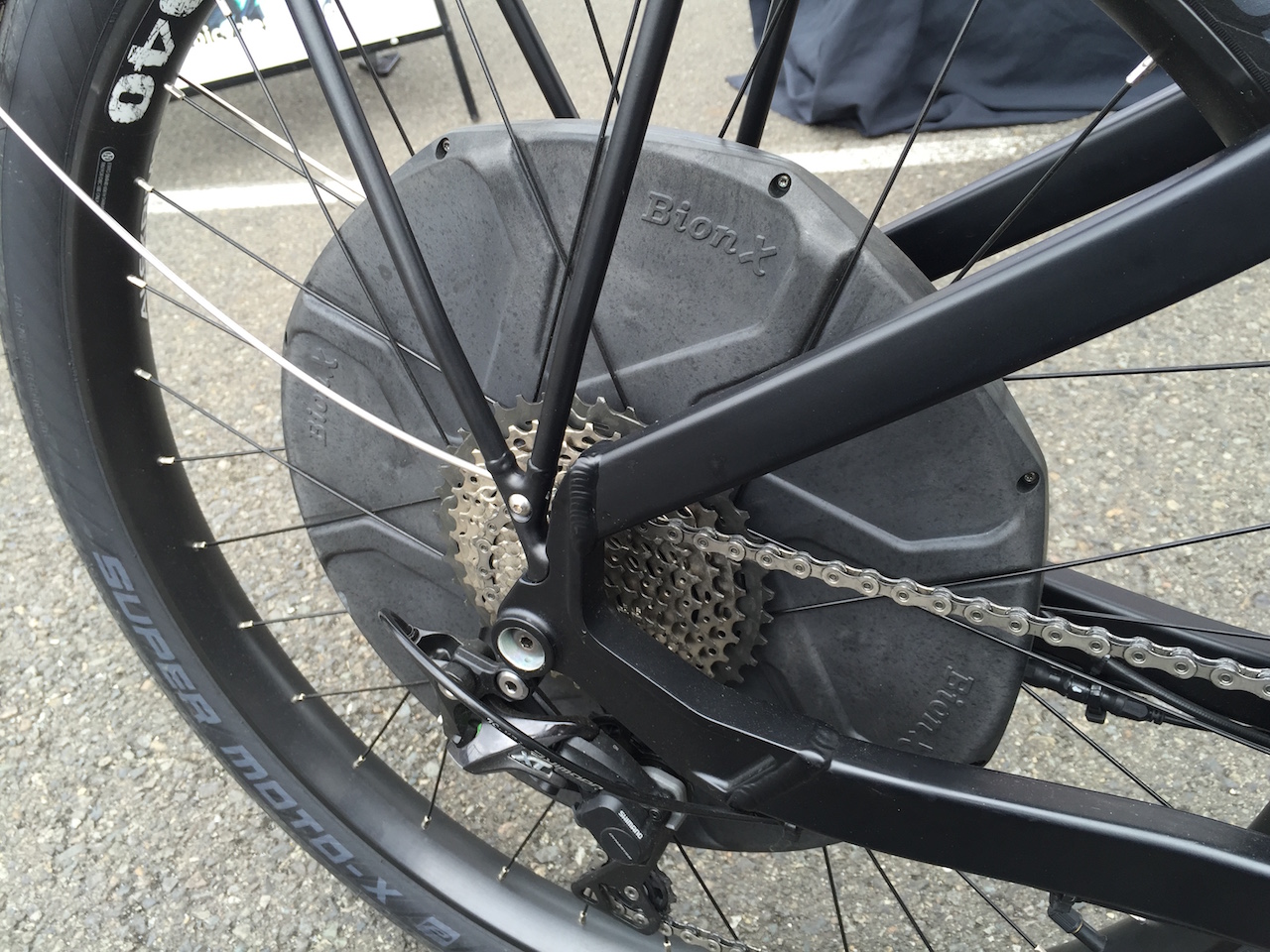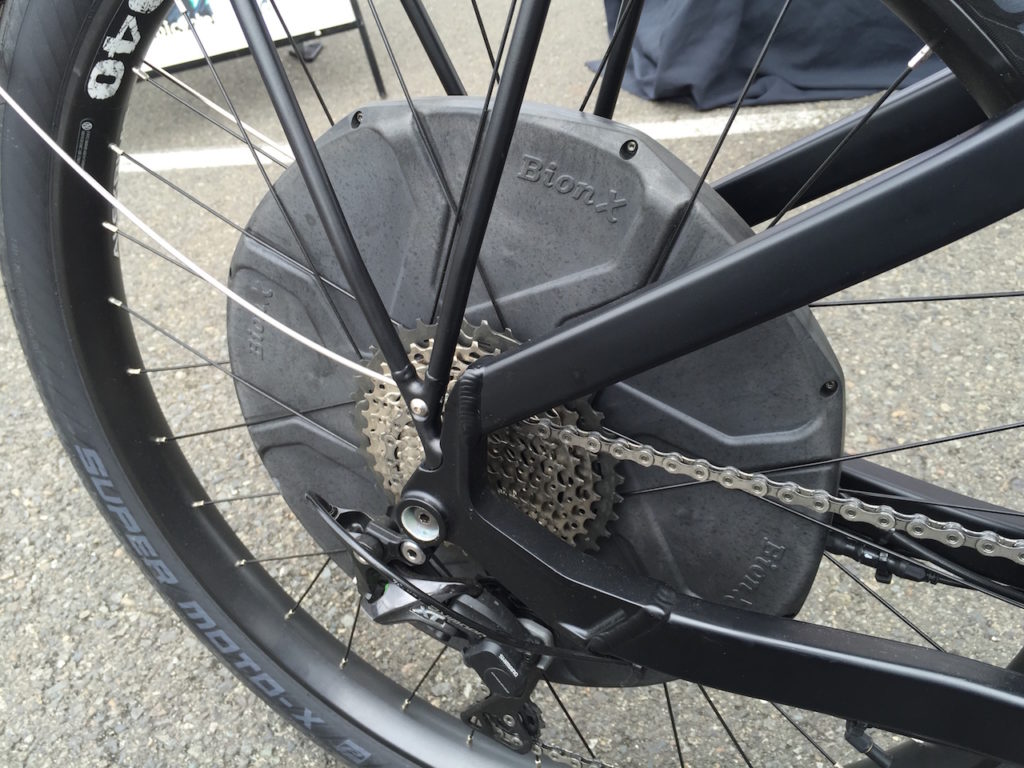 The BionX D-Series motor has a very smooth and quiet ride. OHM specs out high quality components on their bikes as you can see with this Shimano XT drivetrain.
That's a wrap for the Seattle Electric Bike Expo.
Here is a look at the upcoming 2016 Electric Bike Expos:
Washington D.C. vicinity: October 7-9
Atlanta, Georgia: November 4-6
Fort Lauderdale, Florida: December 2-4
Stay tuned to ElectricBike-Expo.com for more on each of these locations and Expo details.
P.S. Don't forget to join the Electric Bike Report community for updates from the electric bike world, plus ebike riding and maintenance tips!
Reader Interactions