BodyFloat Isolation Seatpost Review [VIDEO]
If you are looking for a way to make your riding more efficient, comfortable, and fun then you will want to checkout the BodyFloat isolation seatpost from Cirrus Cycles.
As co-founder Charlie Heggem puts it, the BodyFloat is like the motor mounts for a car.
It isolates the vibrations between the vehicle (your bike) and the motor (you) so that you can be more efficient with your pedaling and enjoy a more comfortable ride.
Here is a video with Charlie explaining the benefits of the BodyFloat and how it works:
This video was from the Seattle Electric Bike Expo and the bike in the video is the high-tech Stromer ST2S.
The Specs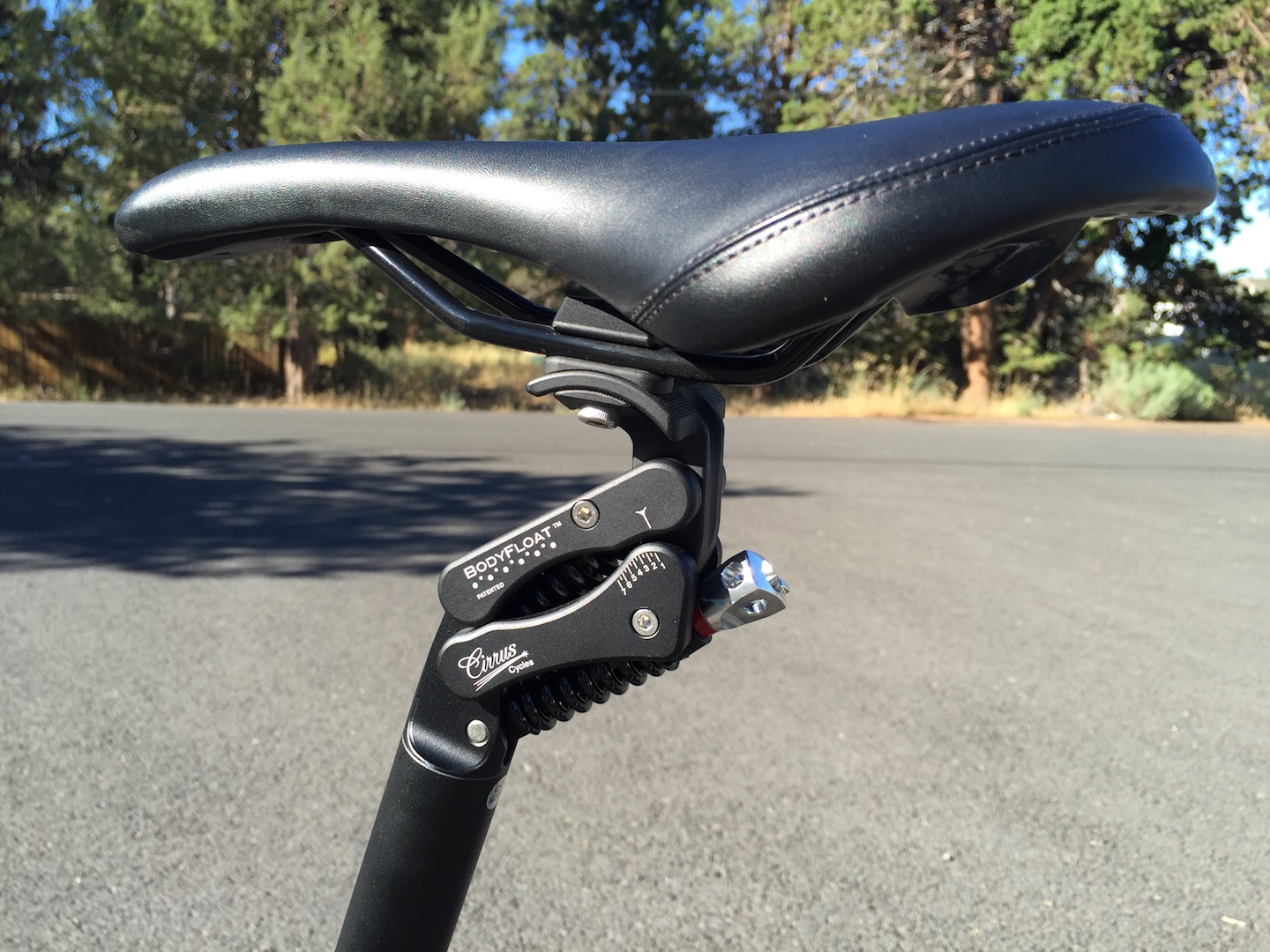 The BodyFloat is constructed from high-strength aluminum alloys and provides up to 1.5″ of almost perfectly vertical travel.
Each BodyFloat seatpost has an upper and lower spring.
There are 4 different base spring configurations to fit your weight: with spring ranges of: 50-100 pounds (white); 100-150 pounds (purple); 150-200 pounds (black); and 200-250 pounds (orange).
In addition the upper and lower springs generally have matching colors & spring rates but they can be mixed for even more fine tuning i.e. different color springs for the top and bottom springs.
The Tuning Knob makes dialing in your spring rate easy and can be adjusted while you are riding. This is an upgrade option for the standard aluminum version of the BodyFloat that comes stock with a bolt. The carbon & titanium versions come stock with this.
This is the BodyFloat Wrap that protects the seatpost from dirt and it is also a nice way to reduce attention in higher theft prone areas.
The BodyFloat can fit many different bikes. It comes in 2 different diameters: 27.2 or 31.6. And there are a wide variety of shims to fit the many seat post sizes between 27.2 and 31.6.
The standard length it 350mm but the 31.6 size also has an option for a 420mm length.
Price: $249 for the full aluminum version
$395 for the carbon fiber version*
$415 for the titanium version*
*These also include the tuning knob, protective wrap, and 2 extra lower springs (for added ride tuning.)
Pros
The BodyFloat really does what it is intended to do by significantly reducing the vibrations and some of the bumps from the road so that you can focus on pedaling in a more efficient and comfortable way.
The almost perfectly vertical travel is very nice when compared to other parallelogram seat posts that move down and backwards. The vertical travel of the BodyFloat maintains your overall bike fit very well and it has a very intuitive ride feel.
There are many ways to adjust the BodyFloat to fit your riding preferences. You can make it supple for a cushy/comfortable ride or you can set it up so that it is activated for performance style riding with a stiffer spring rate.
The springs can be mixed and matched to get your preferred range and then the post can be fine tuned with the tuning knob or screw to dial in your preferred riding style.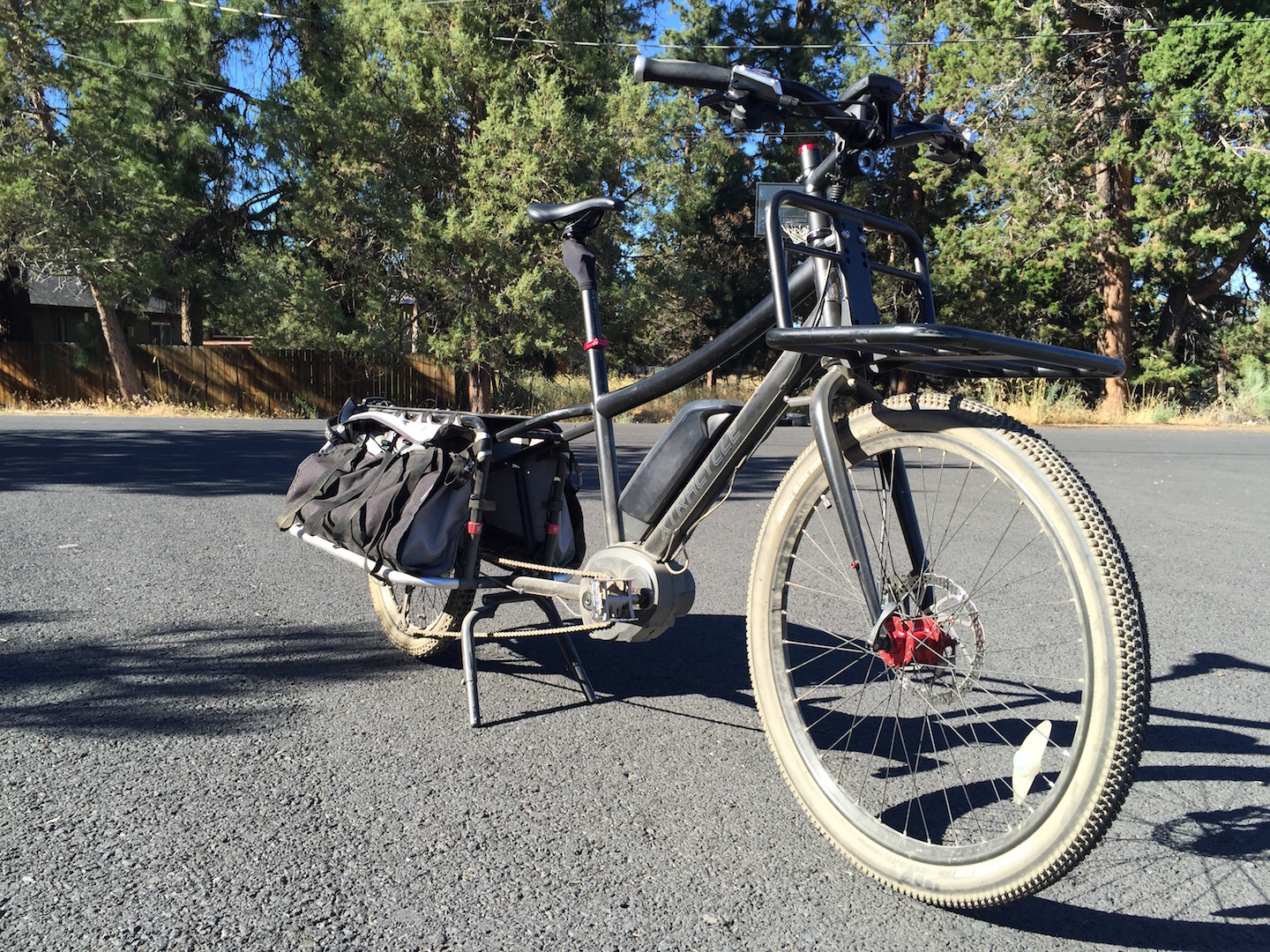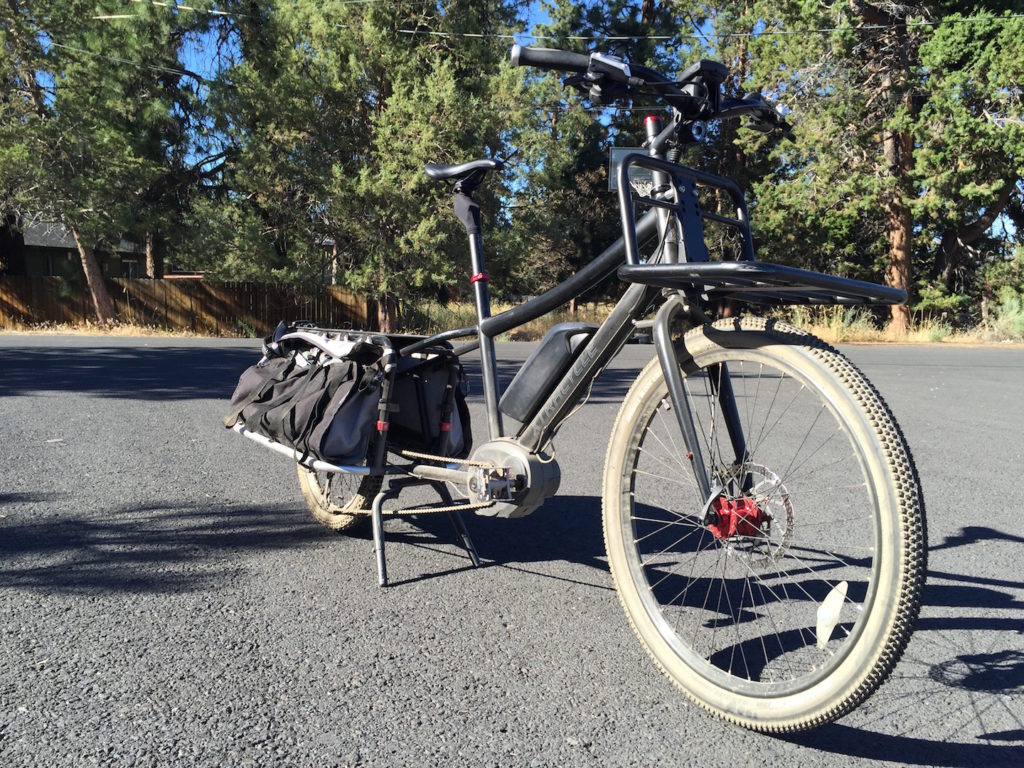 The BodyFloat was mounted on the Xtracycle 10e electric cargo bike and I put this isolation seatpost through it's paces in on and off road conditions. A lot of the dirt roads had washboard style bumps that were soaked up by the BodyFloat so I could continue to pedal smoothly.
Rough roads with tree roots and potholes were no problem for the BodyFloat.
Initially I was wondering if the mostly undamped system would be to quick to rebound. Once I dialed it in for my riding style I found that it let the bike hover beneath me while I pedaled a more or less regular cadence on rough roads. For big bumps I still felt some significant rebound but for the average bumps it felt smooth and controlled.
Cons
Like other isolation and suspension seat posts, the BodyFloat will add about 1/2 a pound of weight to your bike. For an electric bike this is less of an issue because electric bikes are generally heavier than most conventional bikes and the electric assist offsets the overall weight of the bike.
The BodyFloat is a pricey addition with the entry level post at $249. This is a premium price but it is also a high quality product that provides value with increased comfort and improved riding performance.
With the investment in mind you will want to make sure this seatpost is not easily stolen when leaving your bike unattended. As mentioned before, the protective wrap provides a way to reduce attention to the seatpost in higher theft prone areas.
In addition a seatpost locks like the Pinhead seatpost collar lock and Pinhead Bicycle Locking Skewer Set or a cable lock for the seatpost and seat can be a way to deter theft of your seat and seatpost. 
Conclusion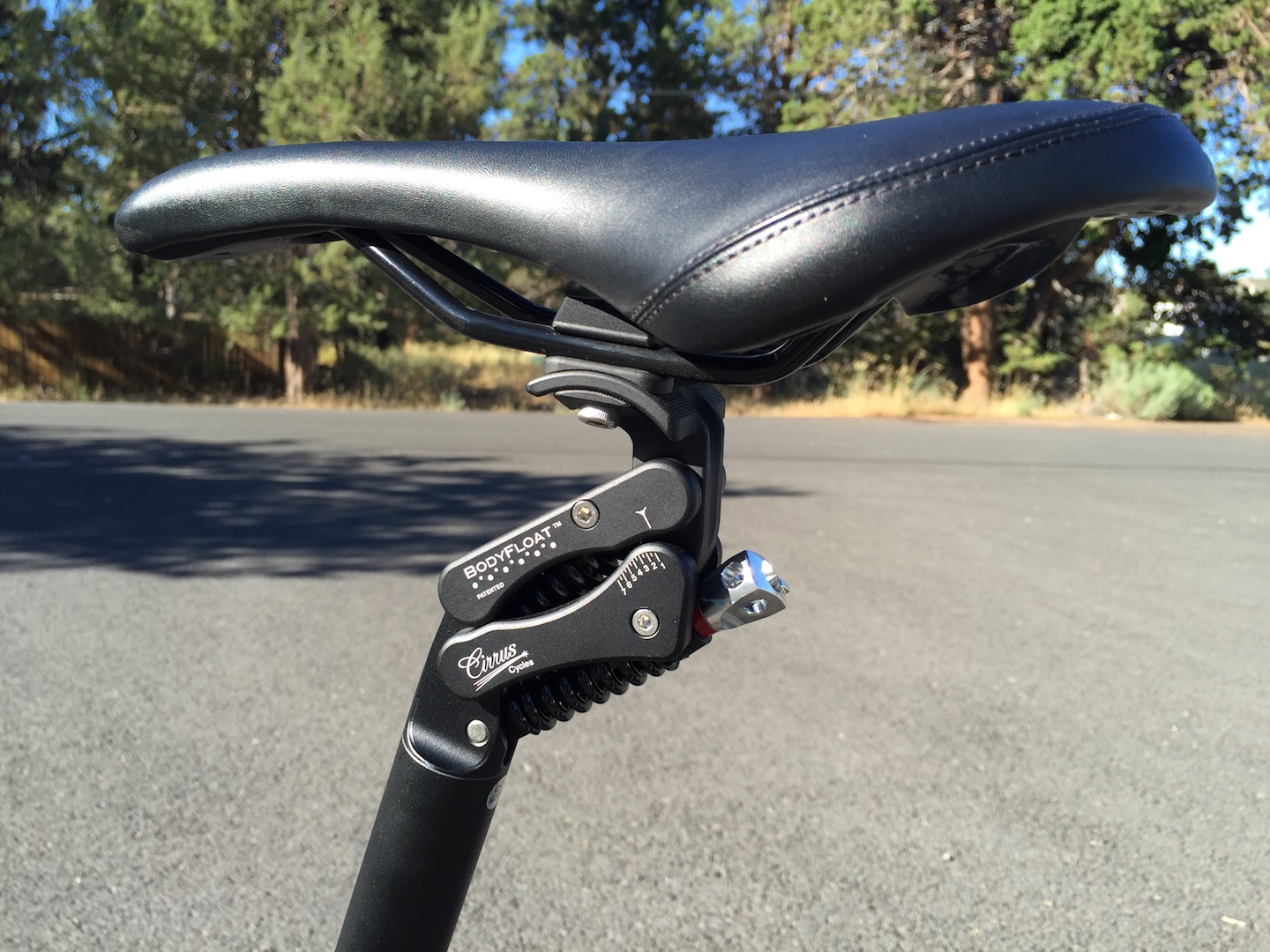 Overall I was impressed with the BodyFloat isolation seatpost. It really smoothed out the road (pavement and dirt roads) so I could focus on my pedaling and enjoy the ride more. The vertical motion has a very intuitive feel and the ability to fine tune the system for specific riding preferences and styles was impressive.
Where to Buy the BodyFloat
Check to see if your local bike dealer has the BodyFloat, or you can buy it online from BodyFloat or Amazon.
Stay tuned for more eBike reviews and news!
-Pete
P.S. Don't forget to join the Electric Bike Report community for updates from the electric bike world, plus ebike riding and maintenance tips!
Reader Interactions