eBike News: World Record, New Yamaha, E-Cargo Trike, Back Country Rescue [VIDEOS]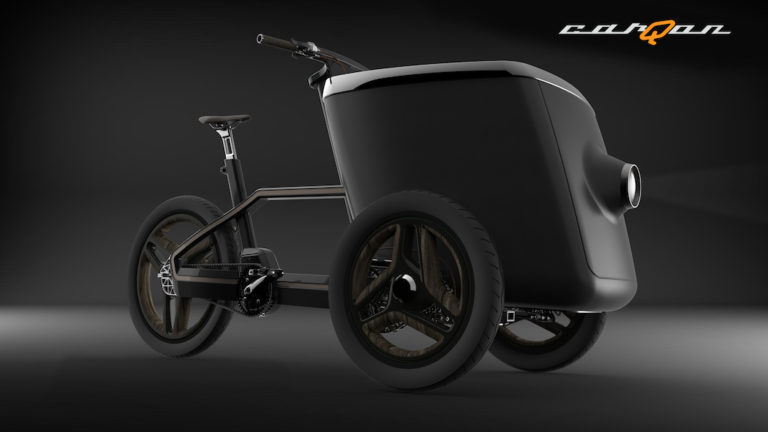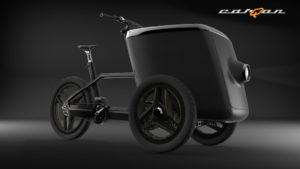 By Richard Peace
eBike World Record Attempt 
Ravi Kempaiah from Madison, Wisconsin is attempting to set the Guinness World Record for most miles pedaled on an e-bike.
He's attempting a 5,000 mile ride to San Diego during which he will need to ride over 175 miles each day for weeks on end.
He's hoping to finish his journey at the headquarters of Stromer in San Diego.
Encouragingly Kempaiah, a materials scientist and Ph.D. Student, wants to set the record straight about e-bikes and exercise with his phenomenal attempt:
"There's a common misconception that E-bikes don't provide any health benefits: I'm inspired to change that," he said. For more details see the full article in Madison magazine.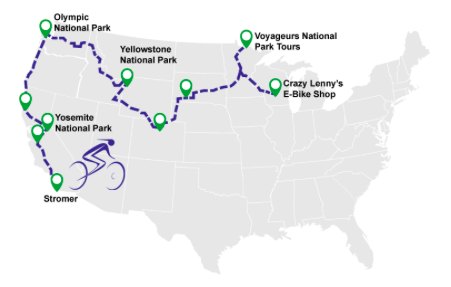 Currently the world record stands at 4443.4 miles. You can follow Ravi's progress here.
Getting More People on eBikes
Electric bikes are part of California's zero emissions goals. The state wants to get 1.5 millions zero emission vehicles on the road by 2025 and eBikes are part of that mix. That could include eBike share programs in some cities.
A journalist in Portland, Oregon recently had a chance to ride an eBike for an extended period of time (thanks to local eBike shop Cynergy Electric Bikes). Here are her thoughts on the experience: "….there's a miracle bike out there, and I LOVE IT. I was grinning like a fool when I came back from my first ride on an e-bike….."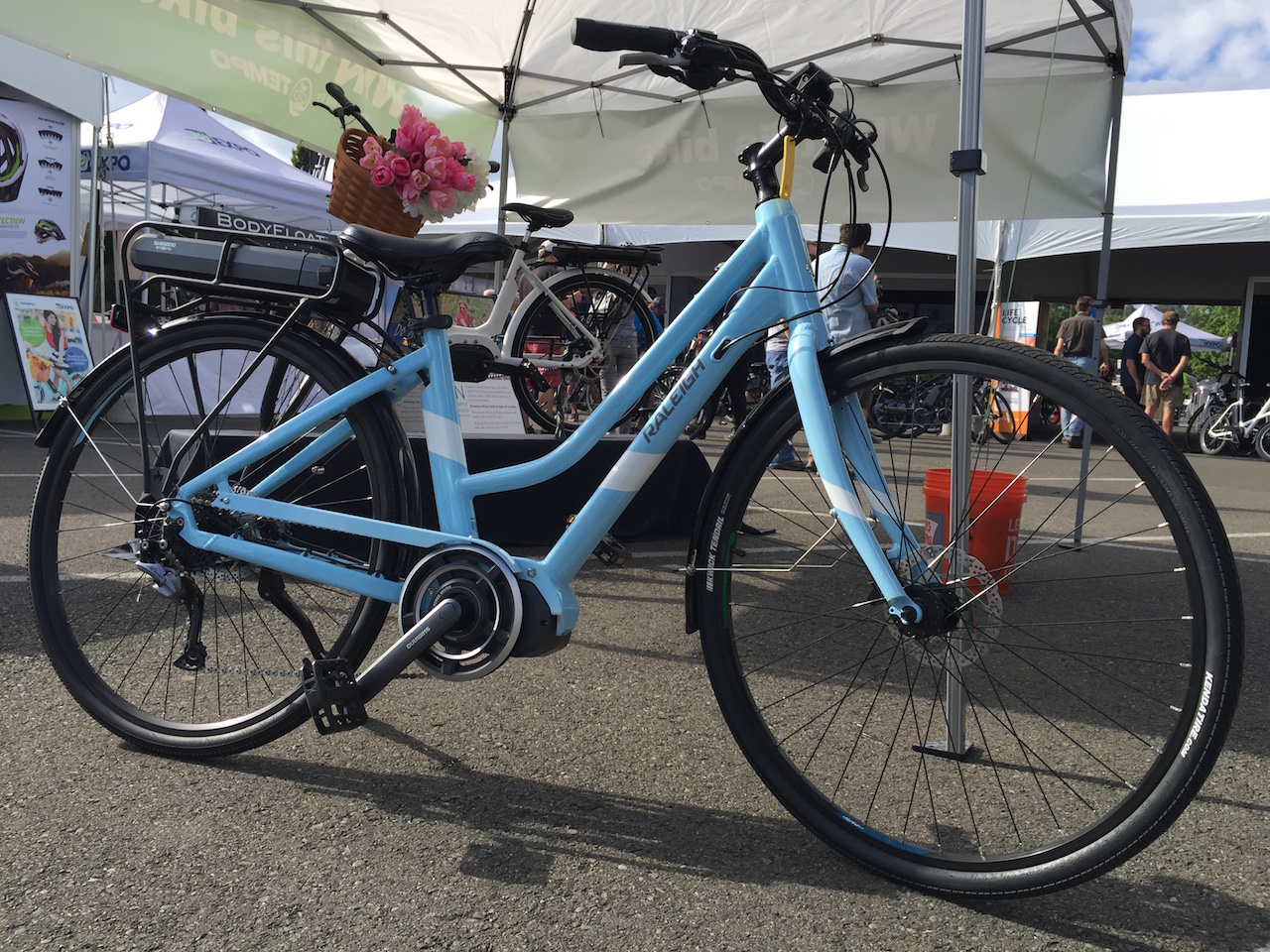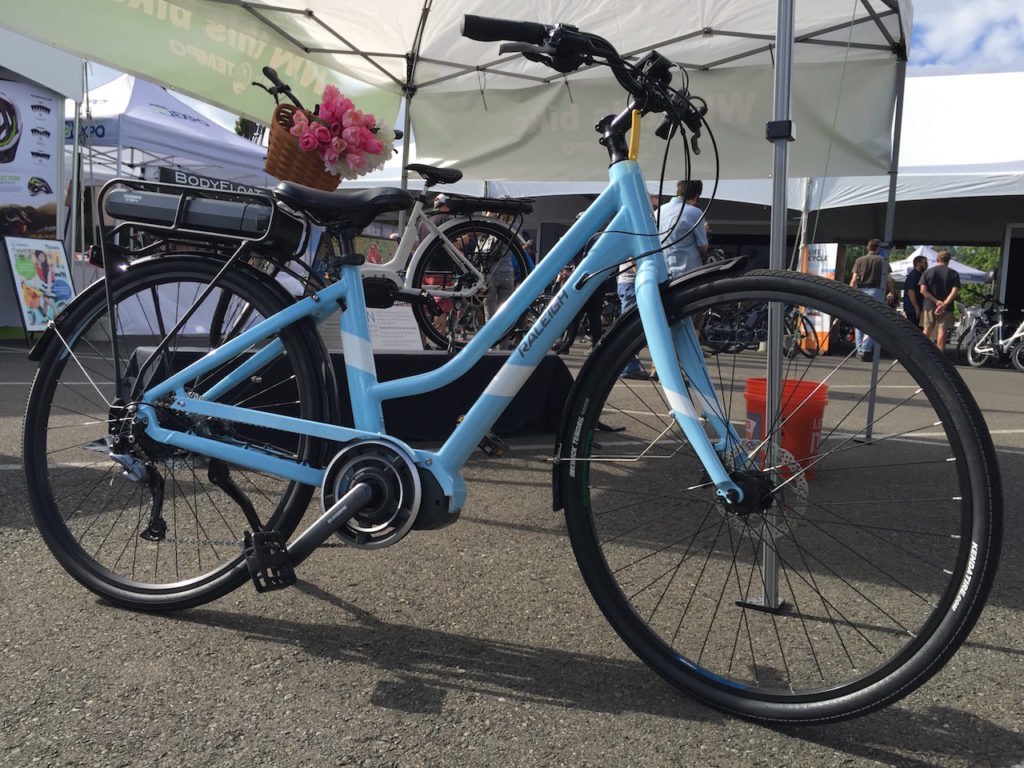 The Seattle Electric Bike Expo was the fun place for people to checkout and ride the latest eBikes. There were new eBikes from Focus, Raleigh, OHM and new exhibitor RadPower had their folding fat bike!
Product Launches
Yamaha crank motors are now lighter and more powerful following the company's announcement that they will launch a new motor unit, the PW-X, for 2017 to sit alongside their current PW model.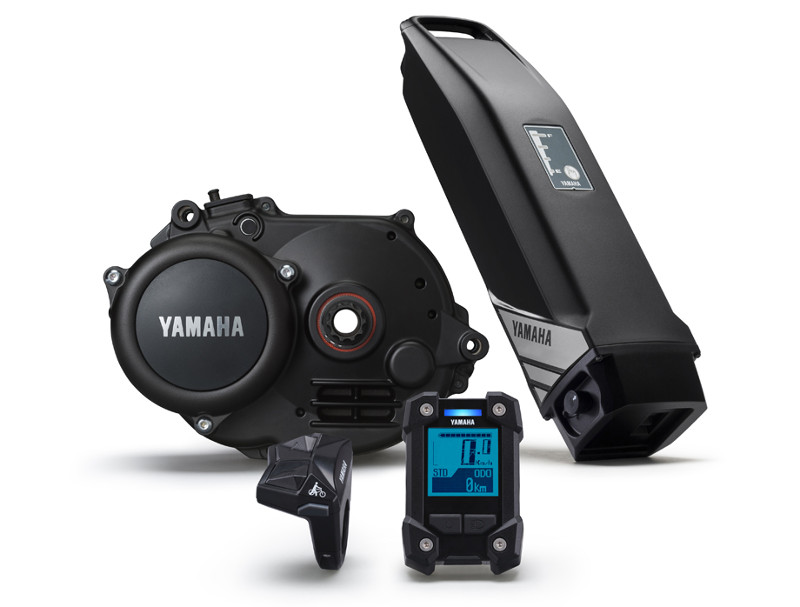 It looks very much to be in line with the crank drive trends; the PW-X claims to be some 380g lighter than the PW and with 13% reduction in size. It looks to be tailor-made for e-MTBs too, with technical data released by Yamaha claiming more torque at low pedal RPMs and and continued assistance at higher RPMs.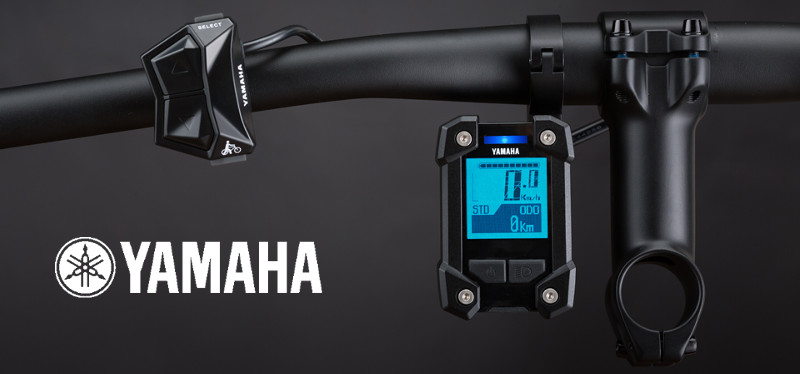 There is also smaller, better integrated handlebar display for extra protection in crashes.
Current e-bike manufacturers using the Yamaha system include Giant and Haibike, and Haibike have already confirmed they will be using the PW-X system on some of their 2017 bike range.
For the tech lowdown and some great riding footage check out the video:
The eMTB craze seems set to grow as more component manufacturers announce eMTB specific parts. Its now the turn of disk brake specialist Magura who have announced the results of their partnership with WP (upside-down motocross suspension fork specialists), in the form of the Boltron front fork. Apparently KTM and Haibike are already presenting their first Boltron-equipped models.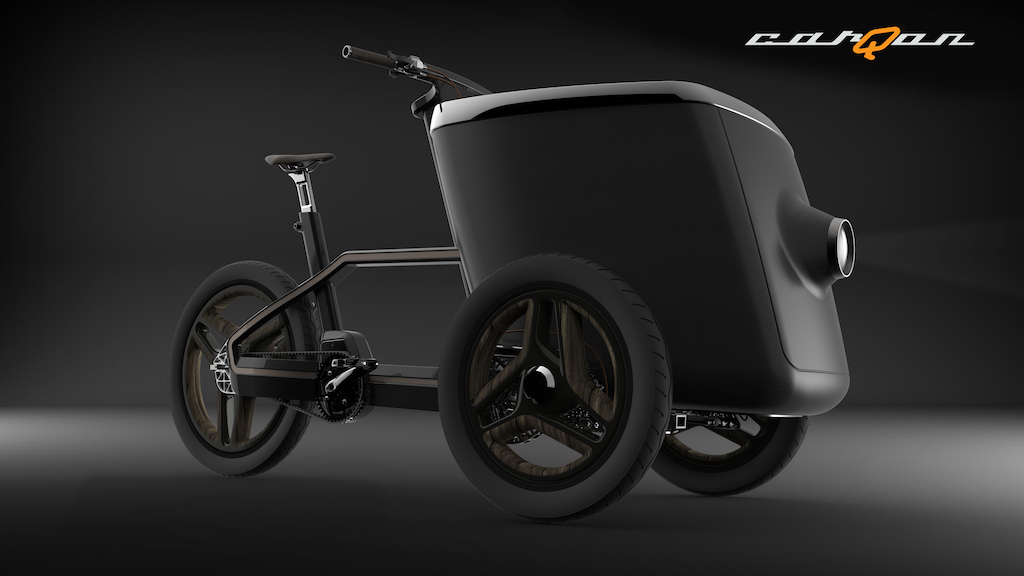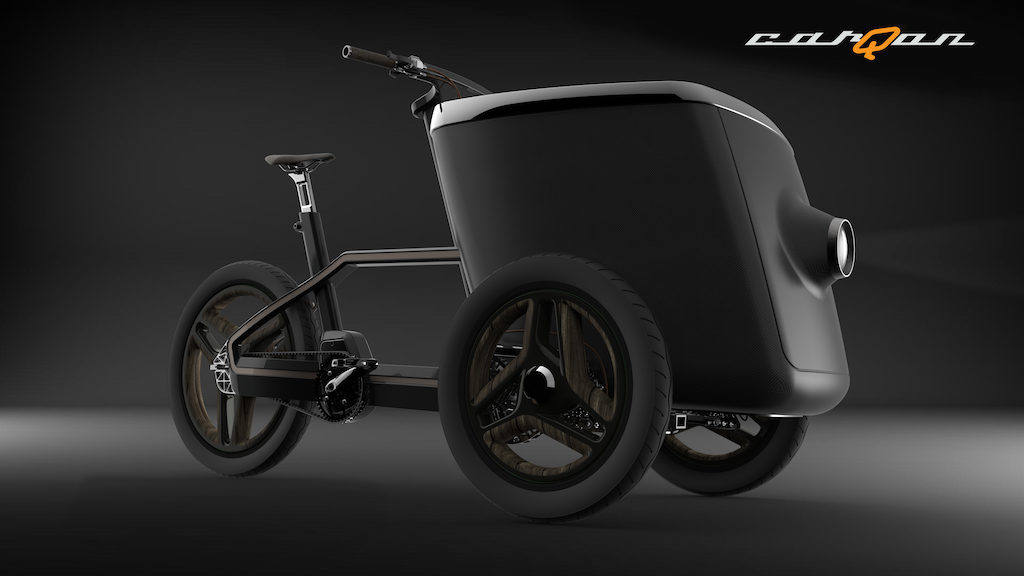 carQon is Protanium's new high-end electric cargo trike.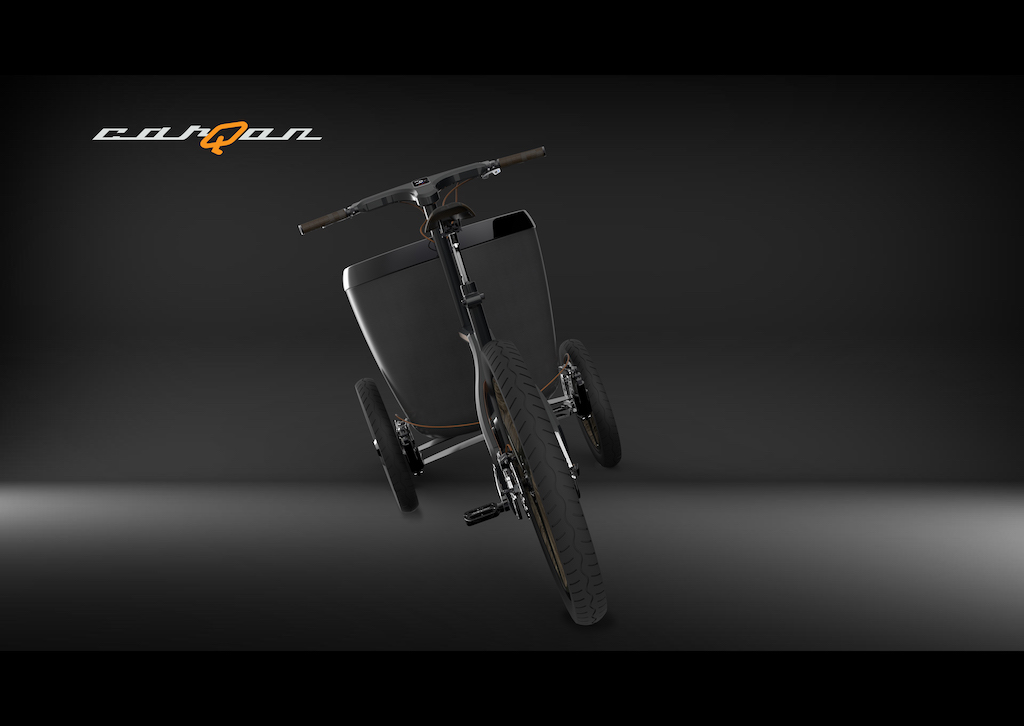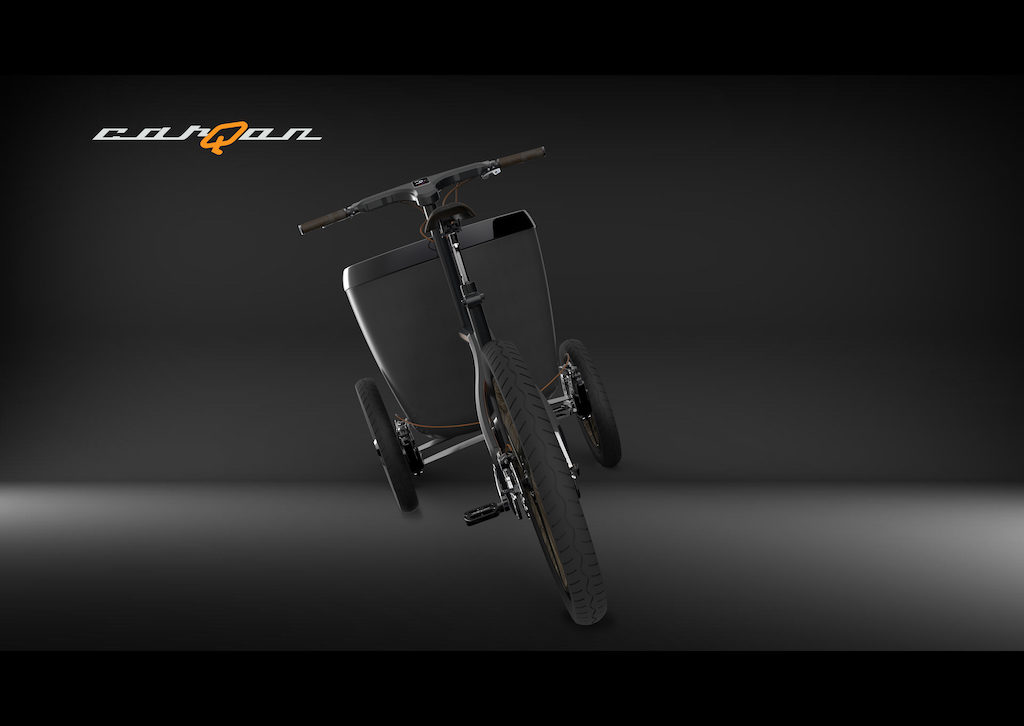 There is a patented carving mechanism underneath the frame. It is like riding a normal bicycle where you use your body to control the steering more than actually the turning of the handlebar.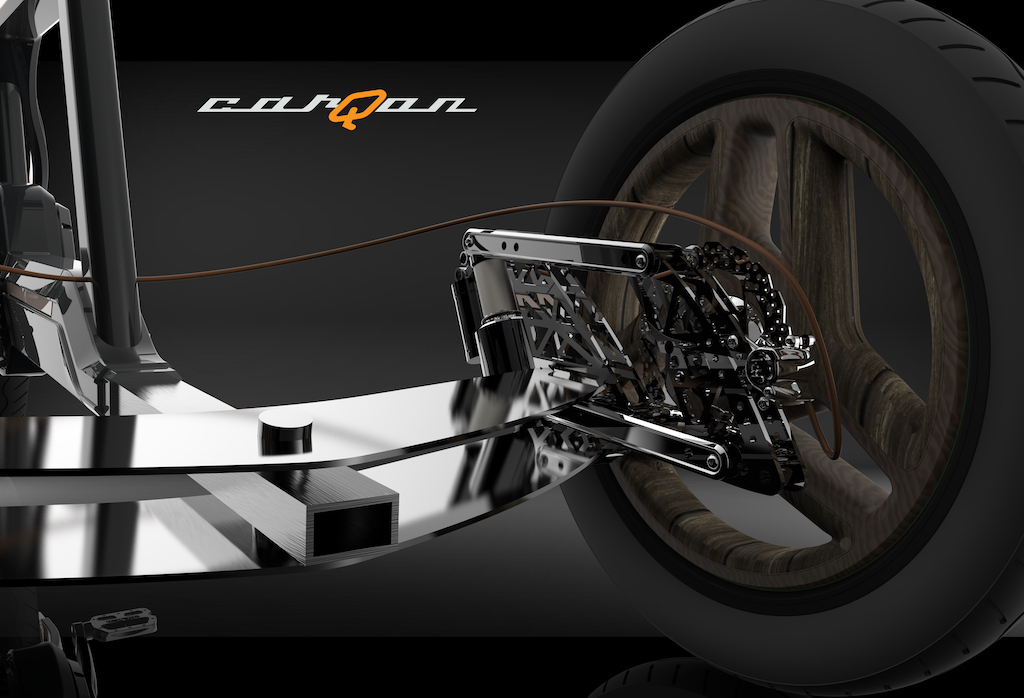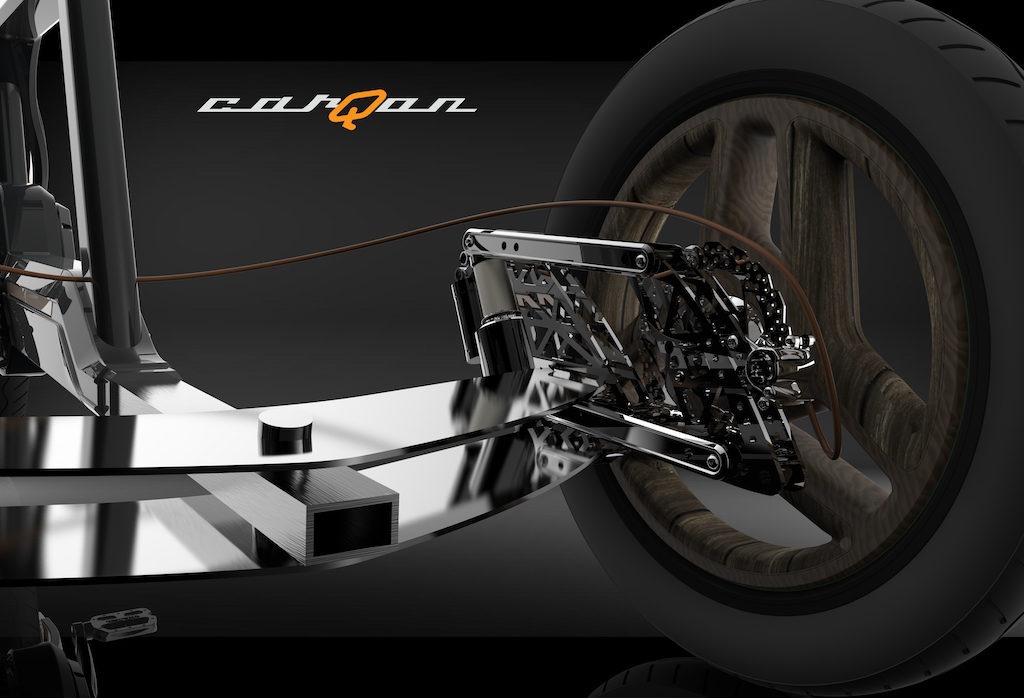 The carQon bike is equipped with a Brose high torque motor and the battery is hidden inside the frame. There will be a selection of versions of the carQon with different gear options and drive trains to choose from.
The new carQon will be introduced at the upcoming Eurobike show August 31 – September 4.
UK commuter market heating up
Two of the UK's main high street bike retailers have stepped into e-bikes in a big way according to Bike Europe. Evans have launched their own brand Pinnacle Lithium Ion explained in their coffeestop blog.
Meanwhile rival Halfords (along with their high street branded stores Cycle Republic) have also expanded their online offering of e-bikes and last year launched their own brand model, the Carrera e-crossfire which uses the Suntour drive system.
Bosch still has their nose in front says ZEG
Germany's dealer cooperative ZEG is the world's largest dealer cooperative and at its recent dealer roadshow claimed a 50% market share of all electric bikes sold in Germany.
Reportedly 'Bosch is still the preferred supplier for e-bike systems, though Shimano STePS and Suntour both expanded their market share…..Brose is making a successful entrance on ZEG brands, mainly thanks to its high torque output which makes the system very suitable for e-MTBs.'
E-bikes for Women
In the UK e-bike retailer Fully Charged was highlighting the fact that there are now more women-specific models than ever.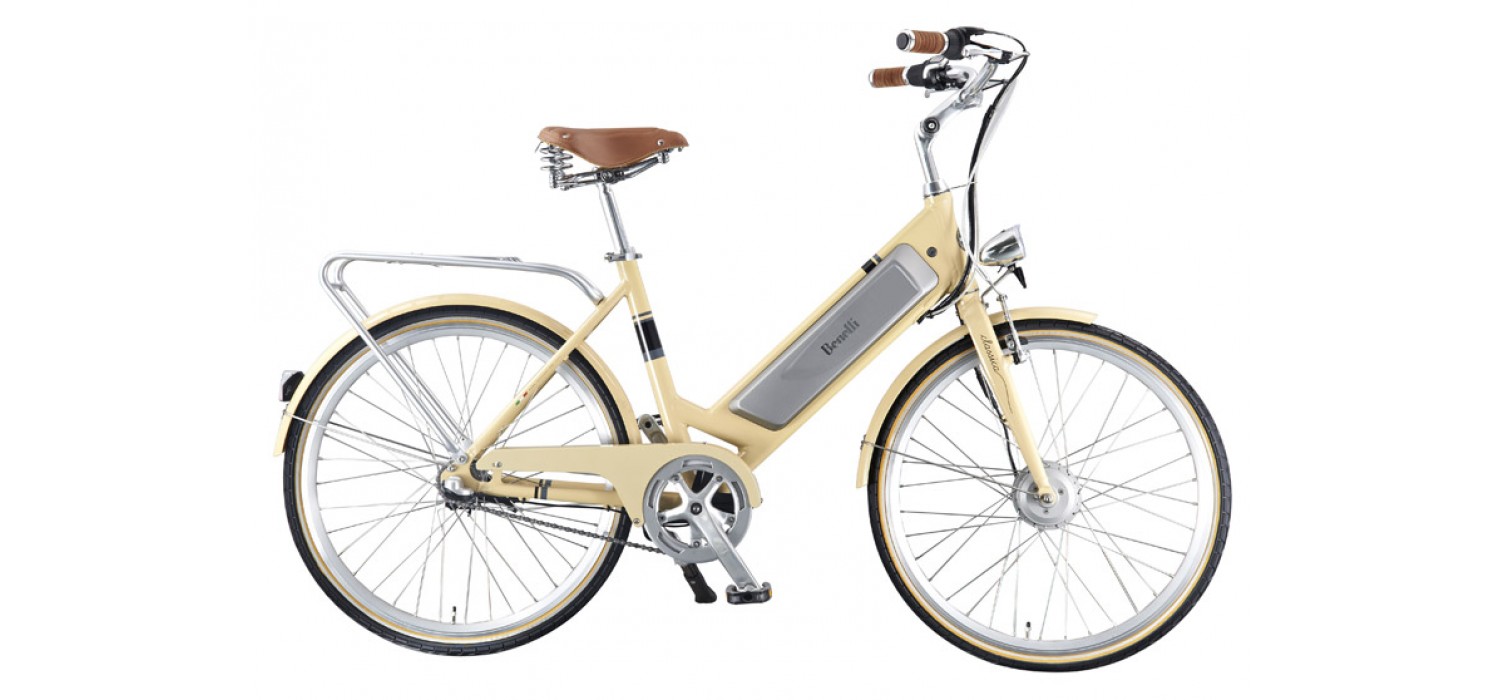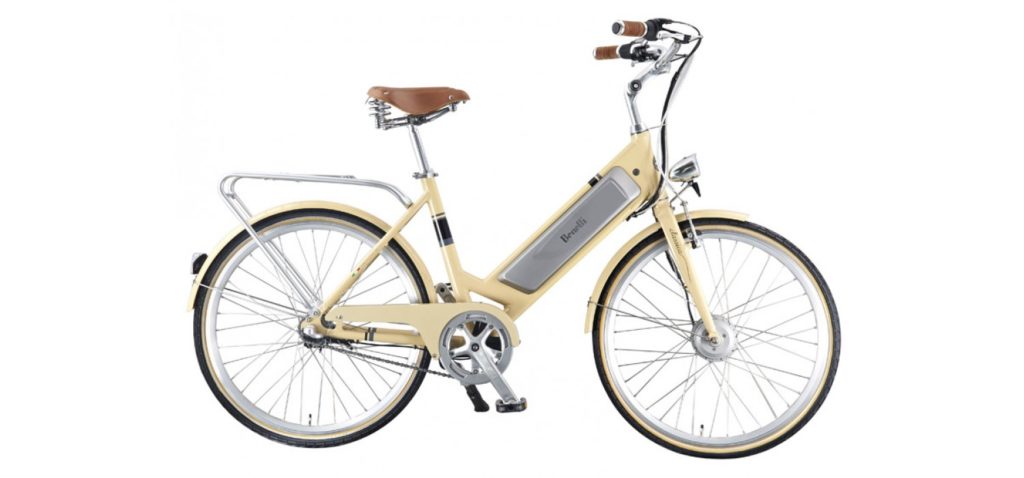 As you might expect, there are plenty of step thru models such as the classy looking Benelli Classica but also a women-speciifc e-MTB, the Haibike Sduro Hardlife SL.
The article reports that only around 27% of London cyclists are female, whilst this report in the Guardian compares high Dutch levels of female cycling with relatively low US levels.
Trail Ban Rethink
Durango (Colorado) City Council may be about to overturn its ban on electric bikes on trails (they were specifically banned this spring). Durango City Councilor Dean Brookie asked the council to rethink the rules after hearing from senior cyclists about the e-bikes. Durango hosted the first ever Mountain Bike World Championships in 1990.
Meanwhile in Australia it looks like a ban on 'motorised vehicles' could be extended to specify e-bikes using Canberra's Nature Parks.  This report from the Canberra Times describes what is described as a 'hugely disappointing' decision by one member of Canberra Offroad Cyclists.
E-Bike for Back Country Rescue 
Hailey Fire Department and Wood River Fire and Rescue are testing out a new eBike in Idaho. It will be 'used as another tool to assist victims in the back country' according to a local TV report. The service already uses regular mountain bikes but the 21mph e-models look like a very useful addition for paramedics and other first responders.
Stay tuned for more e-bike news.
P.S. Don't forget to join the Electric Bike Report community for updates from the electric bike world, plus ebike riding and maintenance tips!
Reader Interactions