New Pedego Electric Bikes: Stretch E-Cargo, Boomerang Step Thru, & Ridgerider E-Mtb [VIDEOS & PICS]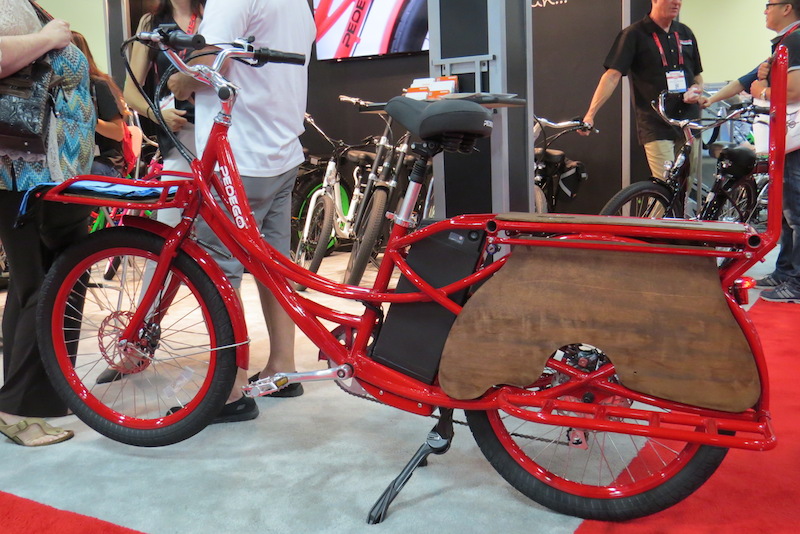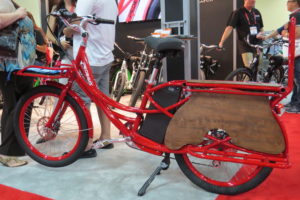 Pedego has been busy this year!
For 2015 they are introducing an electric cargo bike, a super e-step thru, and an electric mountain bike.
And that is in addition to new features that they will be adding to their existing line of e-bikes which includes beach cruisers, commuters, a fat bike, and a tandem.
Pedego showed off these new 2015 e-bikes at Interbike in Las Vegas; the largest bicycle trade show in the US.
Don DiCostanzo, the CEO of Pedego, was on hand to show off the new Pedego's in the following videos.
The Pedego Stretch electric cargo bike. See why it is called the Stretch!
The Pedego Boomerang super step thru e-bike:
The Pedego Ridgerider e-mountain bike:
The Pedego Cruiser e-bikes and Trail Tracker fat e-bike:
The Pedego City Commuter e-bikes and Ford Super Cruiser:
Here are a few pictures of the new Pedego e-bikes: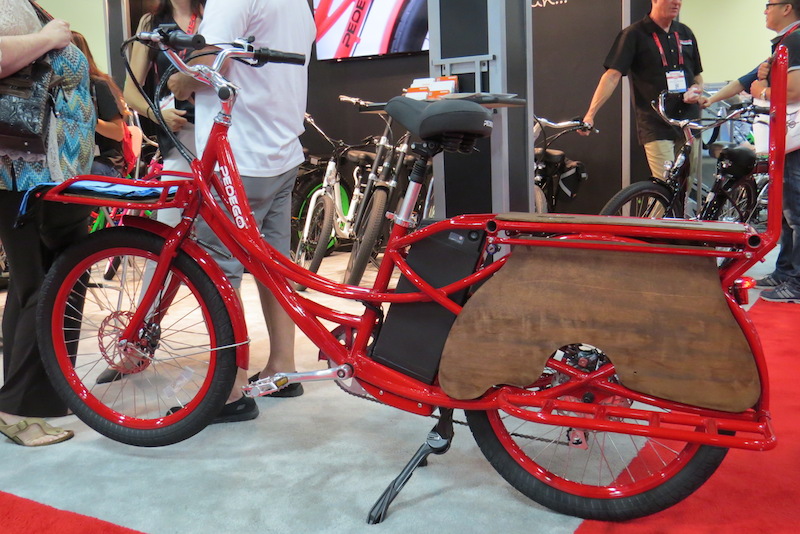 The Pedego Stretch was designed to be a versatile electric cargo bike with front and rear cargo capacity.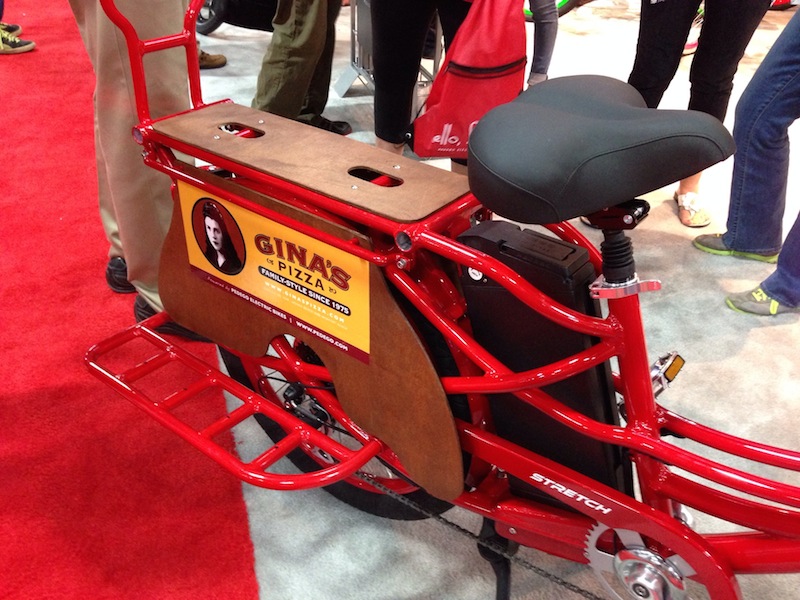 The rear rack platform can be adjusted to carry people and/or a multitude of different cargo loads.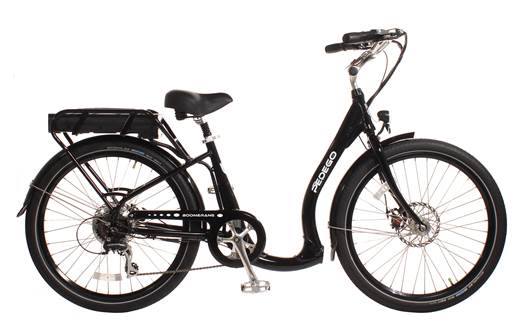 The Boomerang is a super step thru e-bike that is based on the Pedego beach cruiser components and ride style.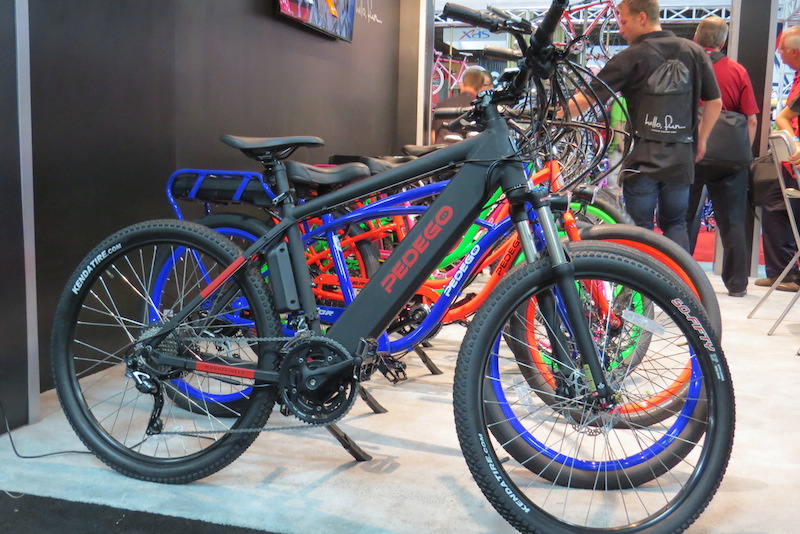 The Pedego Ridgerider is an e-mtb with a geared rear hub motor and a lithium battery integrated into the downtube of the frame.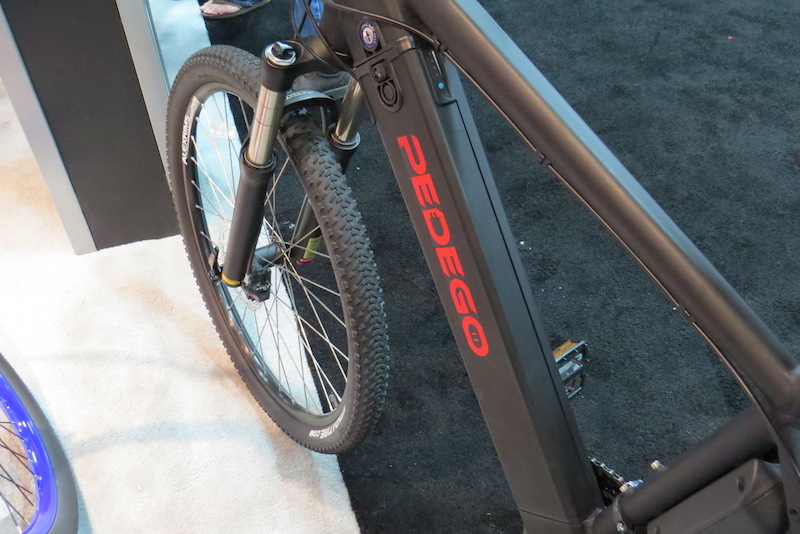 The battery can be removed from the side of the downtube of the frame.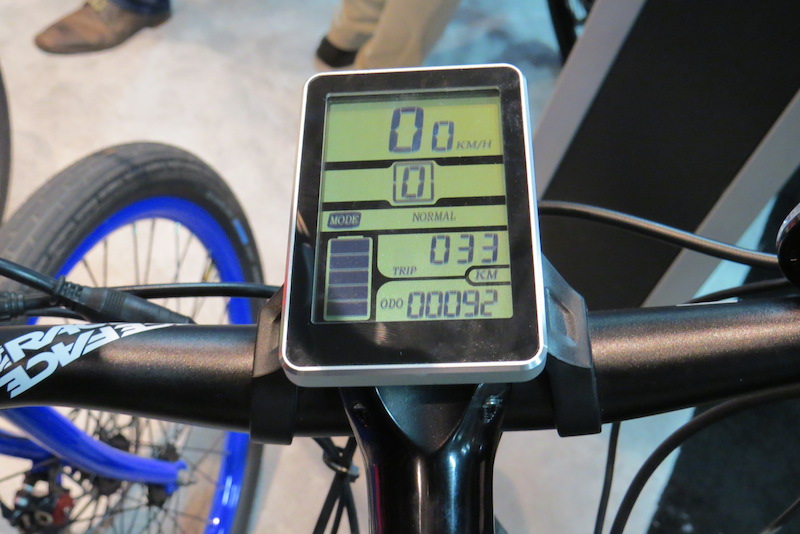 The bright display on the Ridgerider is front and center on the handlebars.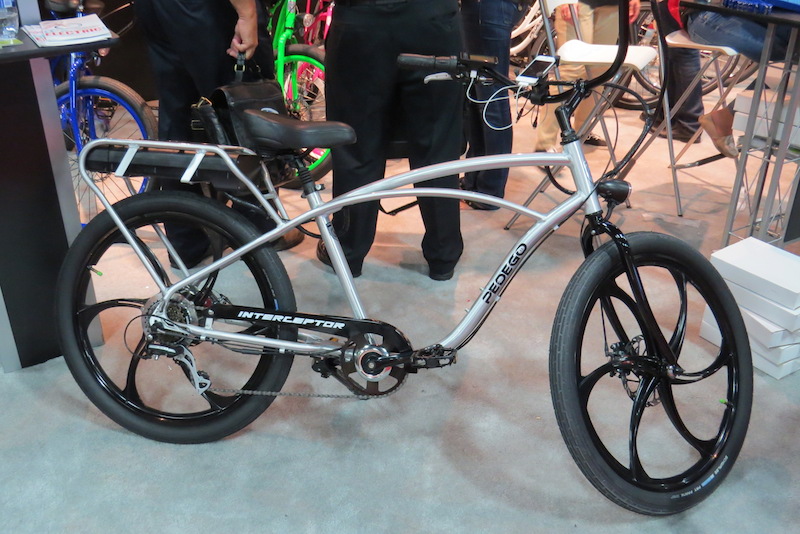 Pedego is now offer mag wheels on select models of their bikes. The mag wheels can support heavier riders and they require no maintenance.
That's it for now. Stay tuned for more news on the new Pedego e-bikes.
P.S. Don't forget to join the Electric Bike Report community for updates from the electric bike world, plus ebike riding and maintenance tips!
Reader Interactions