New Panasonic Electric Bike Systems on Univega & Van Dessel [VIDEOS]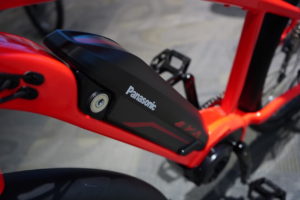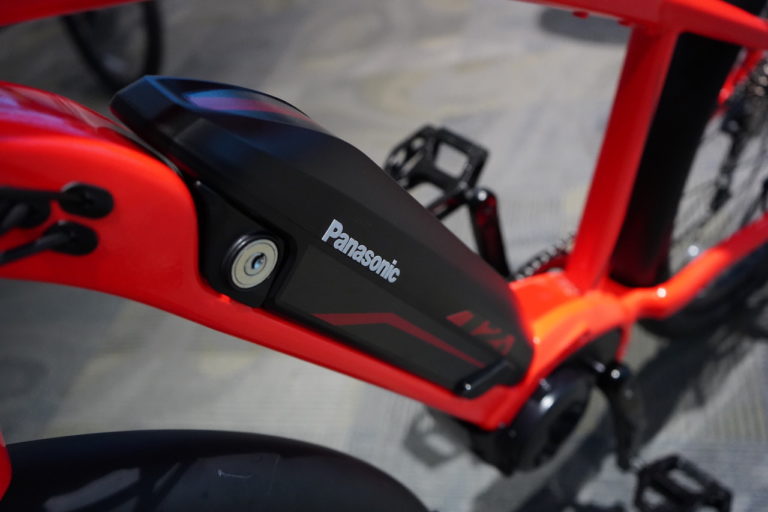 Panasonic is making a splash in 2019 with their new mid drive eBike systems on Univega and Van Dessel bikes from Kent International.
This massive electronics company has been waiting for the right time to launch their systems in the North American market and 2019 is the year.
Electric bikes are nothing new for Panasonic who has a 40% market share in the Japanese market along with being one of the original drive system companies in the European eBike market.
In fact the founder of Panasonic, Konosuke Matsushita, started with bicycle headlights as one of the company's initial products.
Panasonic is also well known as the battery cell supplier for Tesla electric cars. That's a big and demanding customer for battery cells.
With their own battery cell production this sets Panasonic apart from most other drive system companies.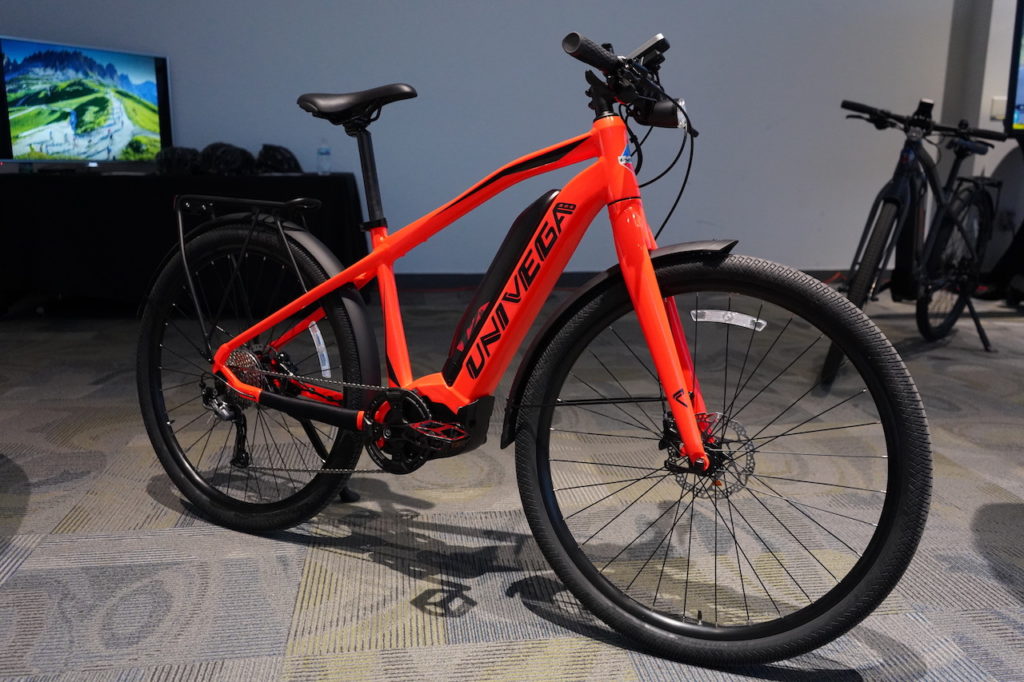 I was recently invited to Panasonic's Automotive facility in Farmington Hills, MI near Detroit for a presentation of their eBike systems that are being launched on bikes from Kent International Inc. brands of Univega and Van Dessel.
Here is a video of the launch event with:
Reid Sigety: Panasonic Vice President E-Bicycle Business Unit
Derek Arciniaga: Panasonic Senior Sales Manager
Arnold Kamler: CEO & Chairman of Kent International (Univega & Van Dessel)
There are 3 Panasonic eBike systems being initially launched and they are:
GXO: This is the high end system with 350 watts, 90Nm of torque, and a motor weight of 6.5 pounds (2.95kg).
XO: The mid range system with 350 watts, 80Nm of torque, and a motor weight of 8.2 pounds (3.7kg).
GXL: This economical system will be launched later in 2019.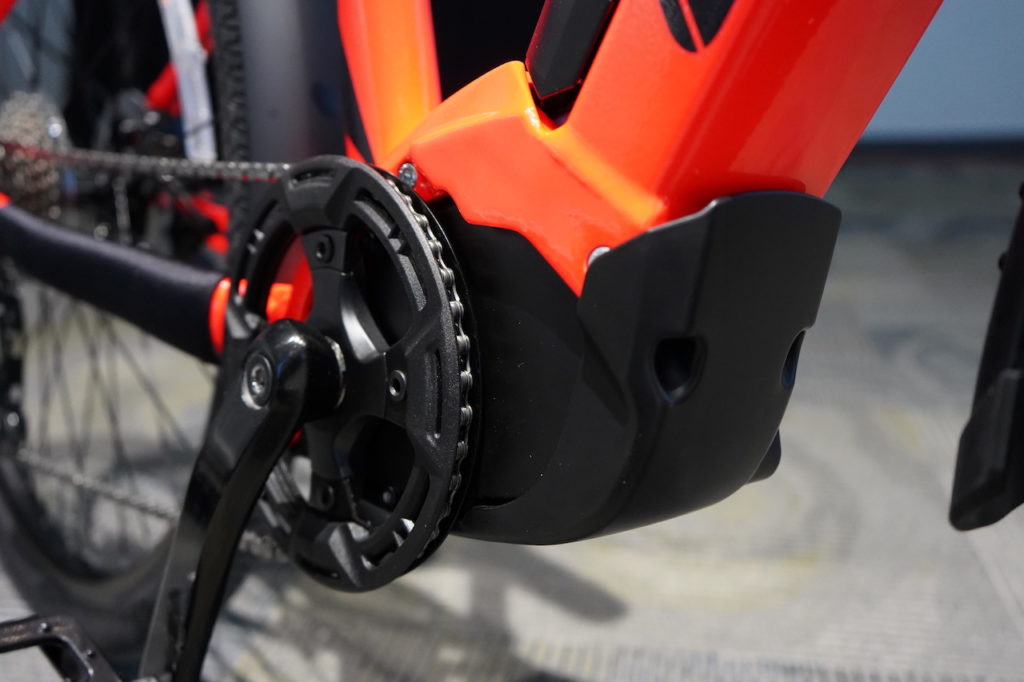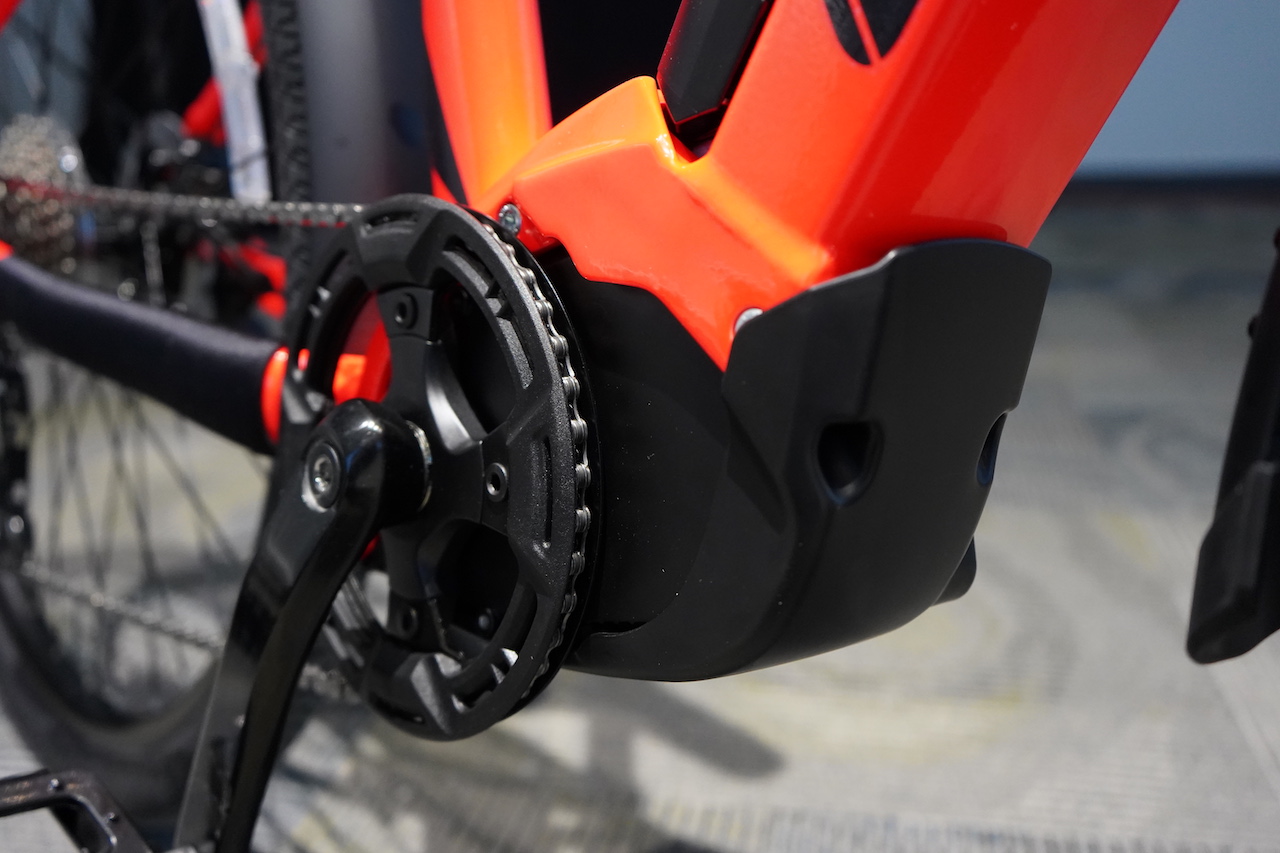 This is the X0 motor on the Univega UVG-1 commuter/touring style eBike that was the display bike at the launch event.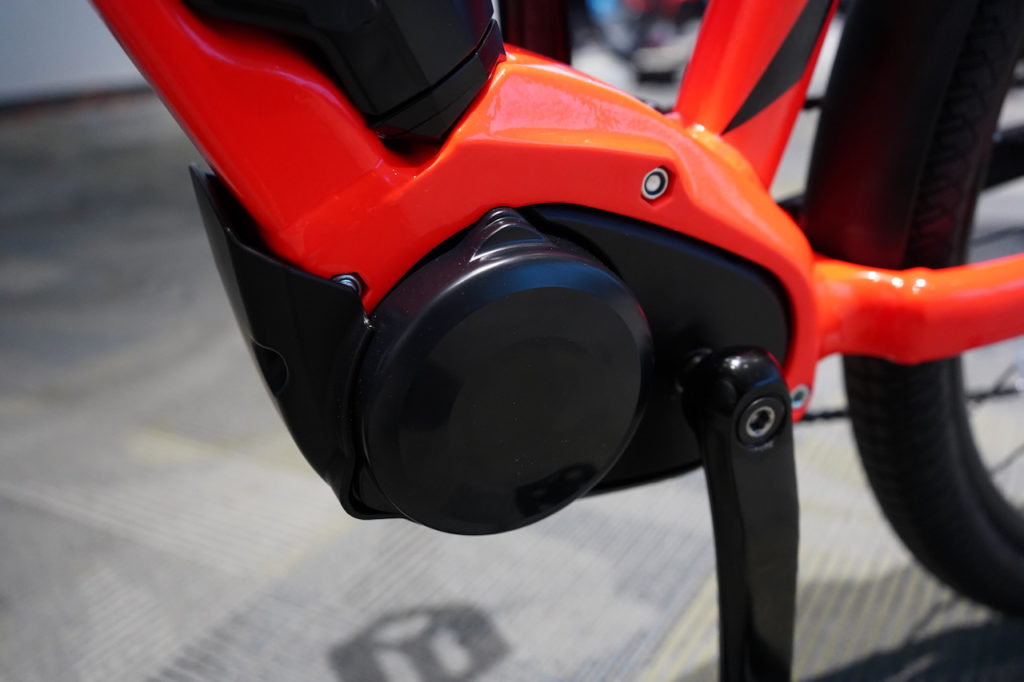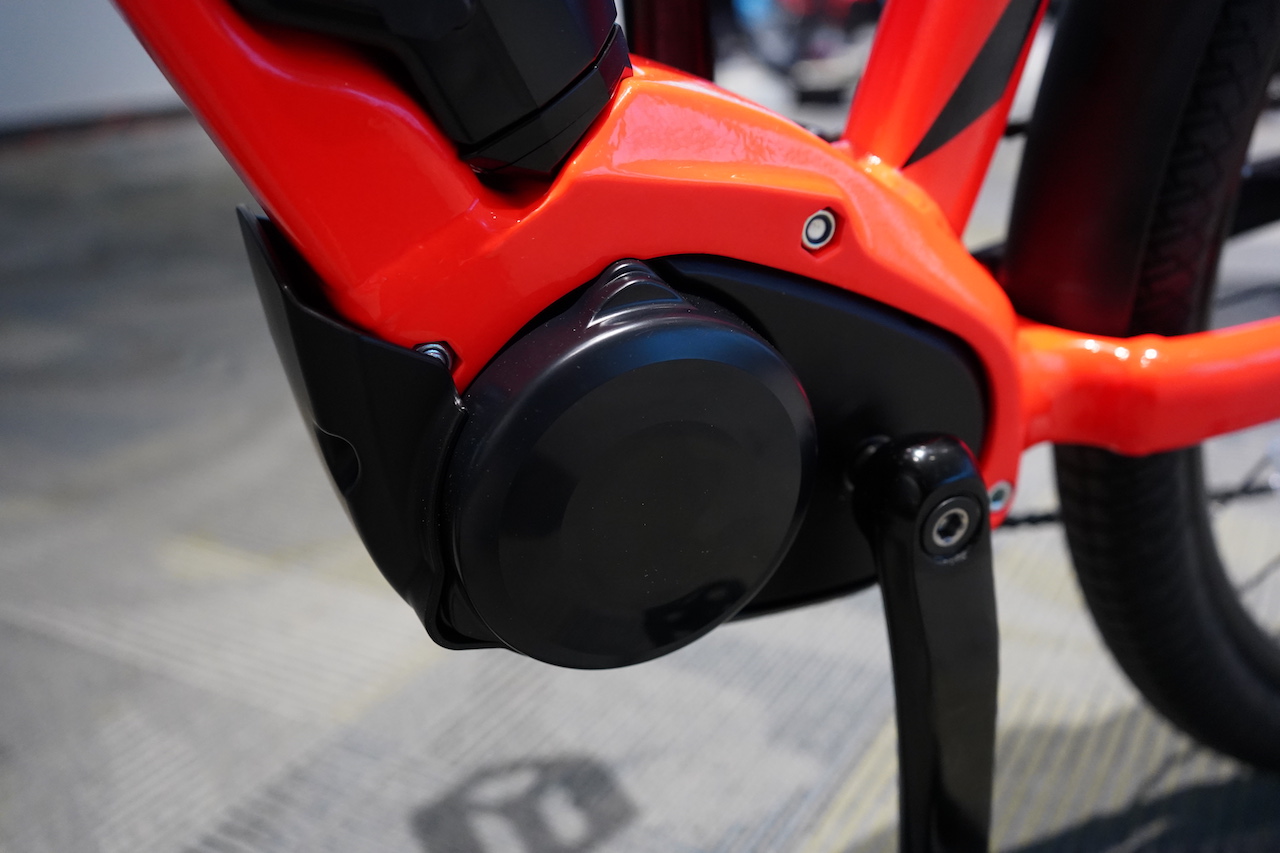 The XO mid drive motor has a compact form factor that blends in well with the looks of the bike.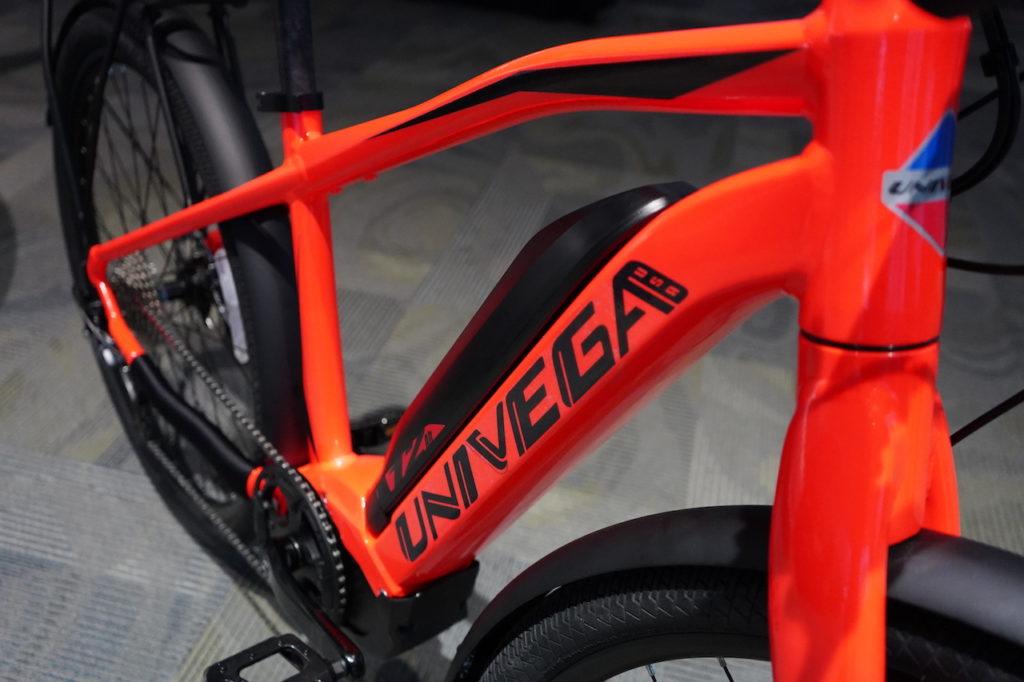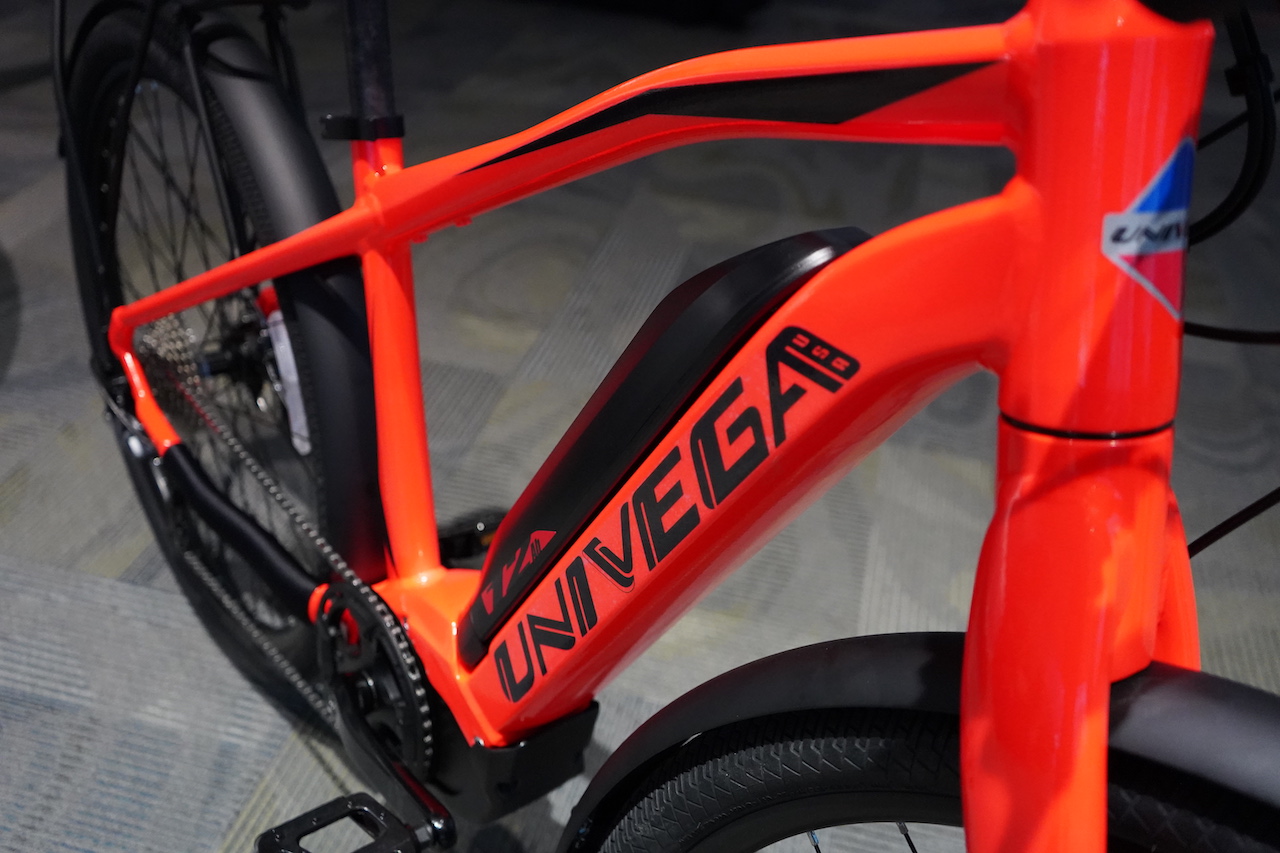 The 36V 12ah lithium battery sits on the downtube of the frame for good weight distribution.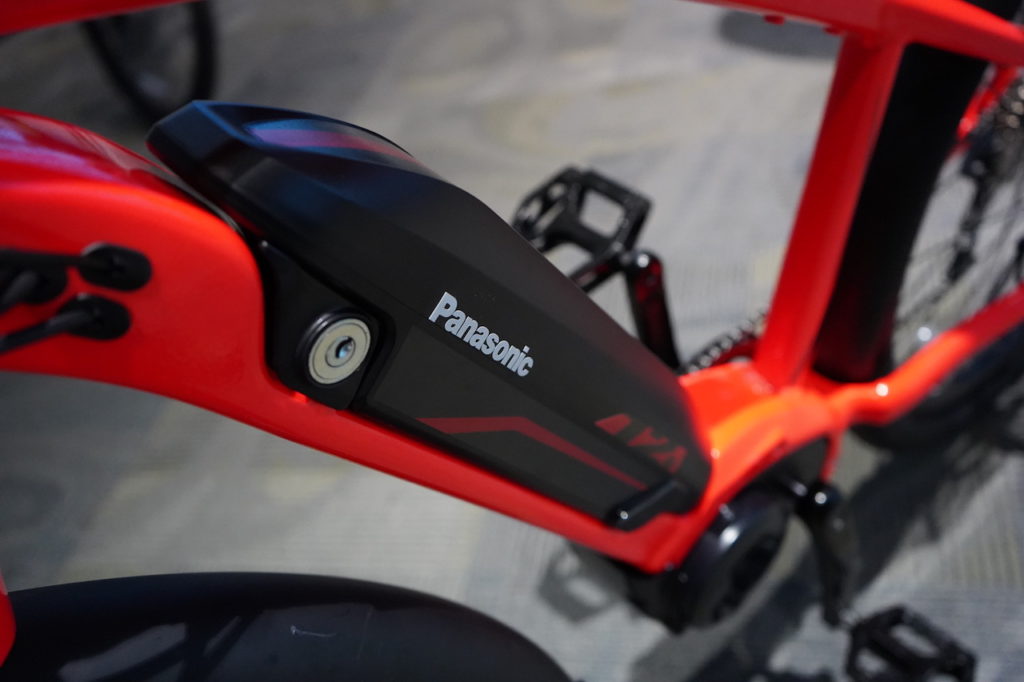 A look at the other side of the battery and locking mechanism.
Launching with Kent International
"Our strategic collaboration with Kent International Inc. allows us to expand our portfolio in response to the current tipping point we see in this mobility transformation, where the U.S. market is embracing the cycling culture now more than ever," said Reid Sigety, vice president eBike business unit. "Following our success in Asia producing eBikes, we are excited to expand our portfolio drawing on the core strengths of our automotive group, and build on our vision to help electrify two-wheel mobility to meet consumers' demands for this fun, family-friendly bicycling option."
Kent International Inc. is one of the largest bicycle companies in North America with Univega and Van Dessel as some of the premium brands under their umbrella. Kent International supplies many economical bicycles to Walmart as well.
A few years ago they opened a bicycle assembly facility in Manning, North Carolina and that will be expanded to include assembly of their electric bikes.
Here is a look at their assembly facility from some CBS coverage:
As a side note, here is an article from Bloomberg on how the tariffs with China are affecting Kent International's US production. The article is from August 2017 but it still has some important points relating to the current tariff situation.
Back to the Univega and Van Dessel eBikes that will be available in Spring of 2019 (pricing to be announced later).
The top of the line bikes will be from Van Dessel which has a reputation of national championship winning bicycles.
The new Van Dessel eBikes are: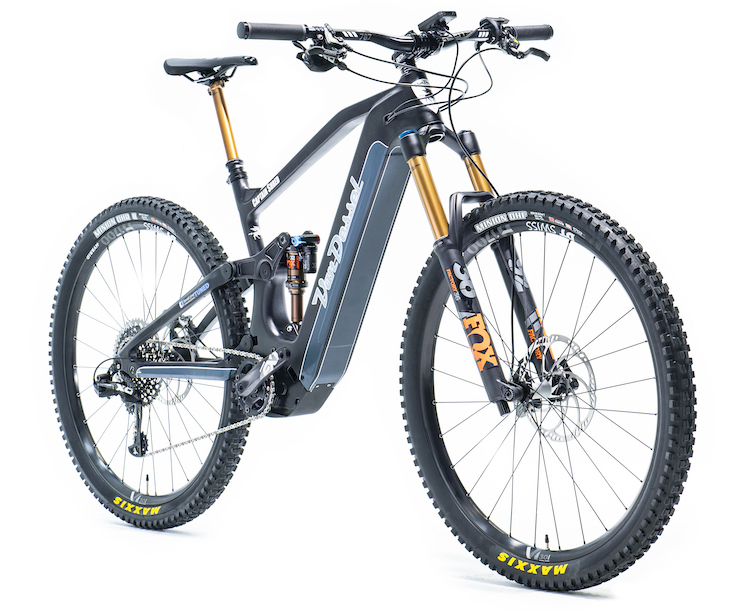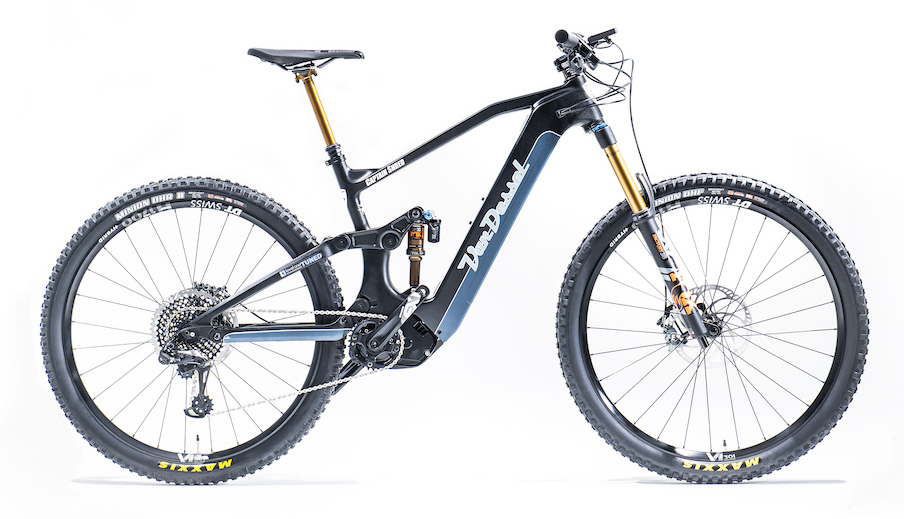 Captain Shred: This is a full suspension carbon fiber eMTB with the premium Panasonic GXO drive system. This eMTB will be raced in the new UCI eMTB category at the 2019 World Championships.
$7,499 with SRAM GX component group. $8,499 with SRAM X01 component group.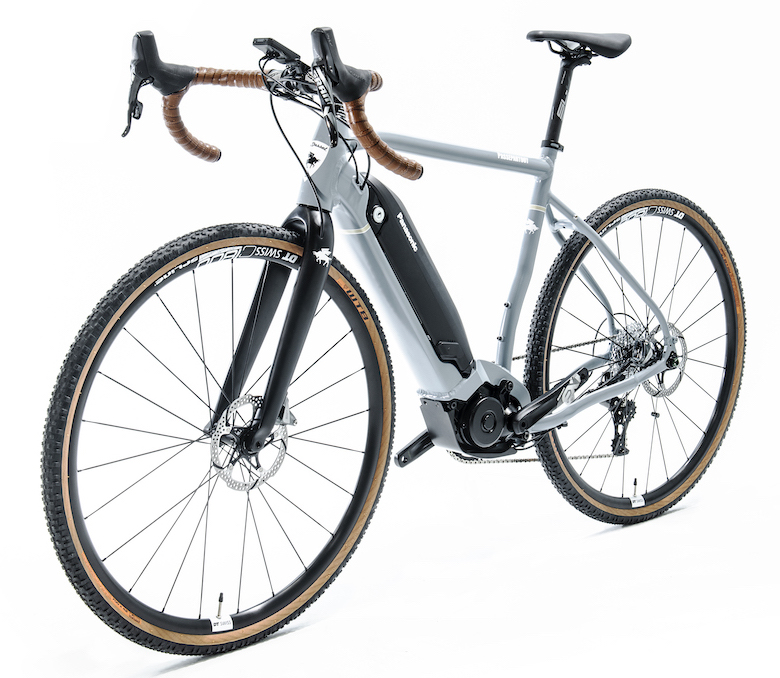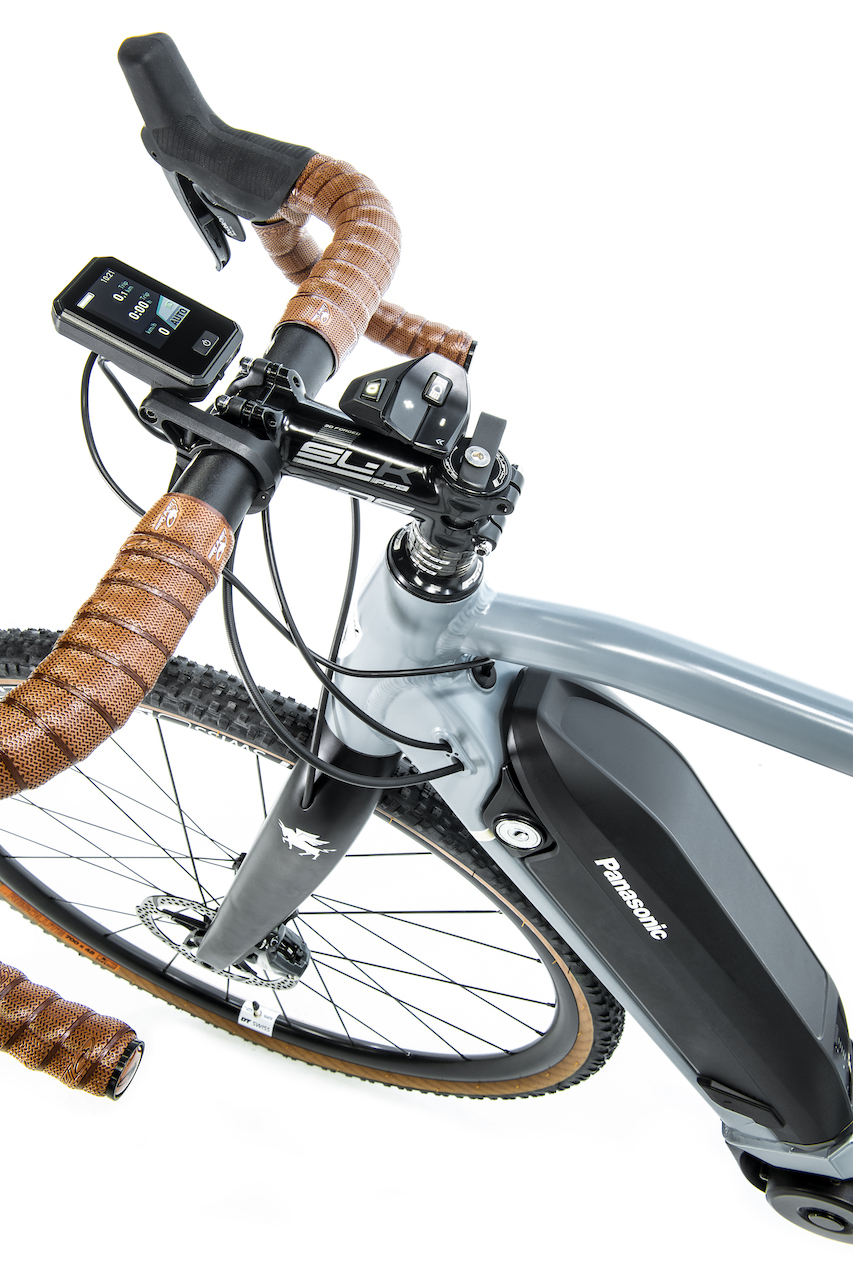 Passepartout: This is a gravel eBike with the premium Panasonic GXO drive system. $5,499 with SRAM Rival 1 component group. $6,499 with SRAM Force 1 component group.
"Panasonic is poised to elevate the exposure and growth of eBikes, and because of that, Van Dessel is proud to bring two new performance eBike models to the market, especially given their century-long expertise in the bicycling industry and providing connectivity across multiple industries," said Edwin Bull, president and founder of Van Dessel. "We are eager to watch our customers experience our new eBikes to support their lifestyles and technology-driven interests."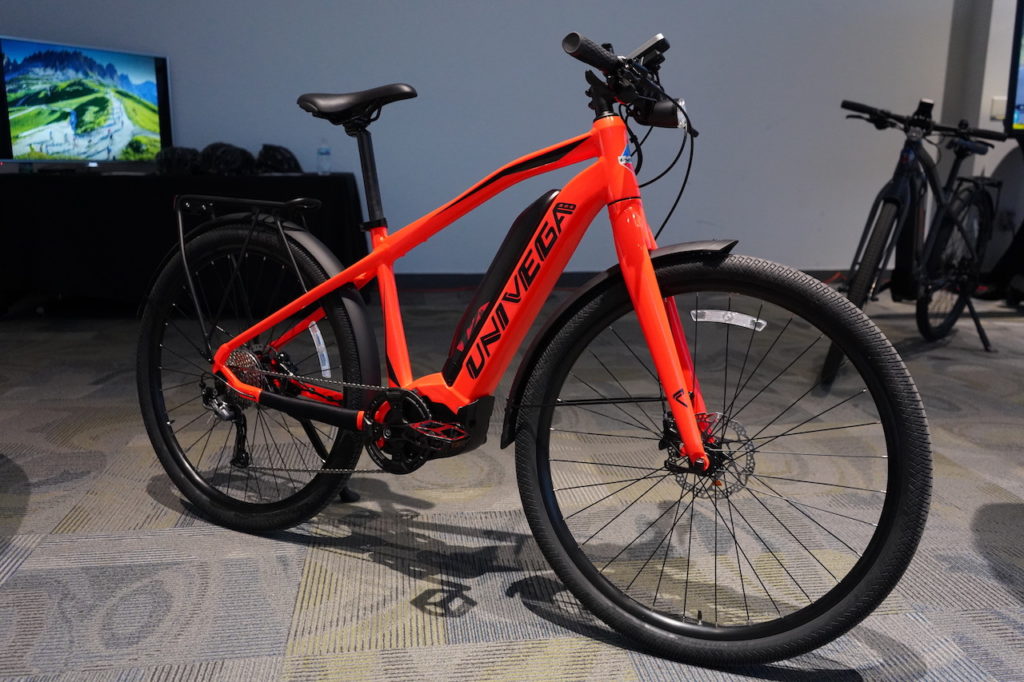 The Univega UVG-1 is a commuter/touring style eBike with the Panasonic XO system, a mid range component spec, and a healthy assortment of accessories.
If you are going to CES 2019 checkout the Panasonic system and Univega and Van Dessel bikes at the Panasonic booth located in Central Hall (#12908).
Future Developments
At the launch event at Panasonic Automotive covered other technology they are working on that includes futuristic Heads Up Displays (HUD) for autos, 3D car audio systems (it is pretty awesome!), and the Harley Davidson Livewire electric motorcycle.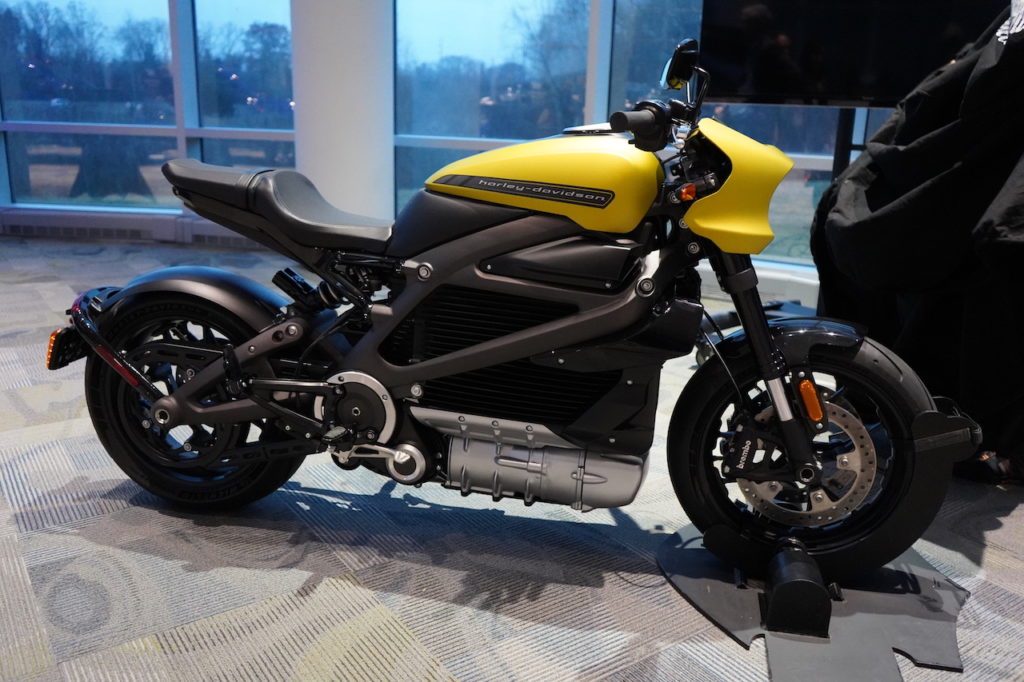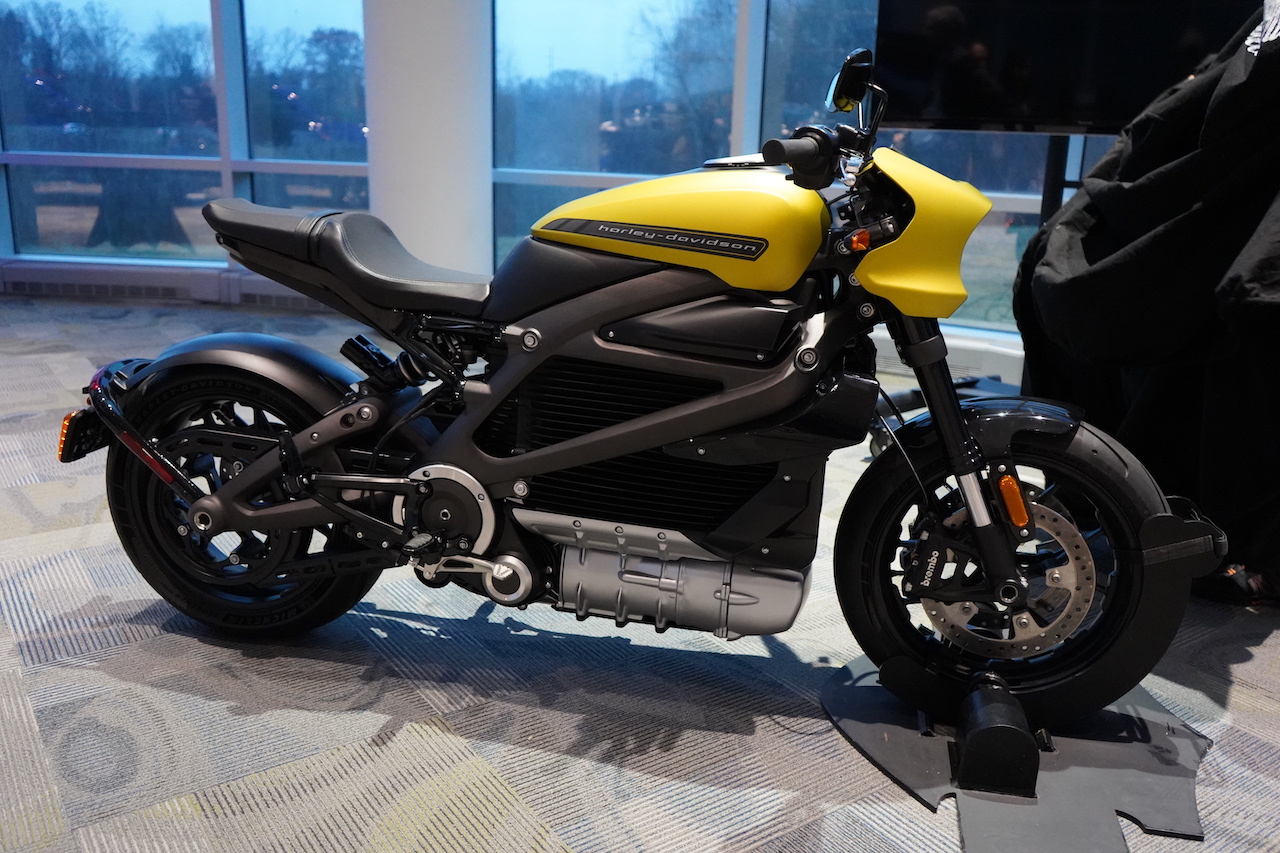 The Livewire has a lot of built in connectivity with the Panasonic OneConnect service & the Harley Davidson smartphone app.
This connectivity system provides info on the battery charge, available range, charging status and time to full charge.
With the built in GPS and other sensors, alerts can be sent if the bike is tampered with and the location can be tracked if the bike is stolen. Service reminders are also built into the app.
We have seen some of these features in electric bicycles and it seems like a matter of time until we see more connectivity options for the Panasonic eBike system.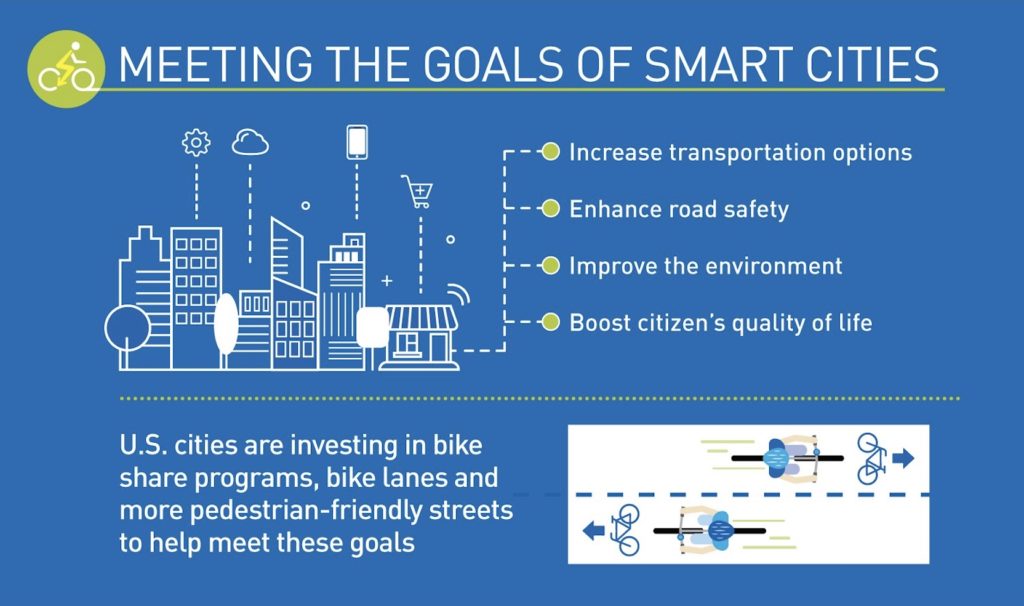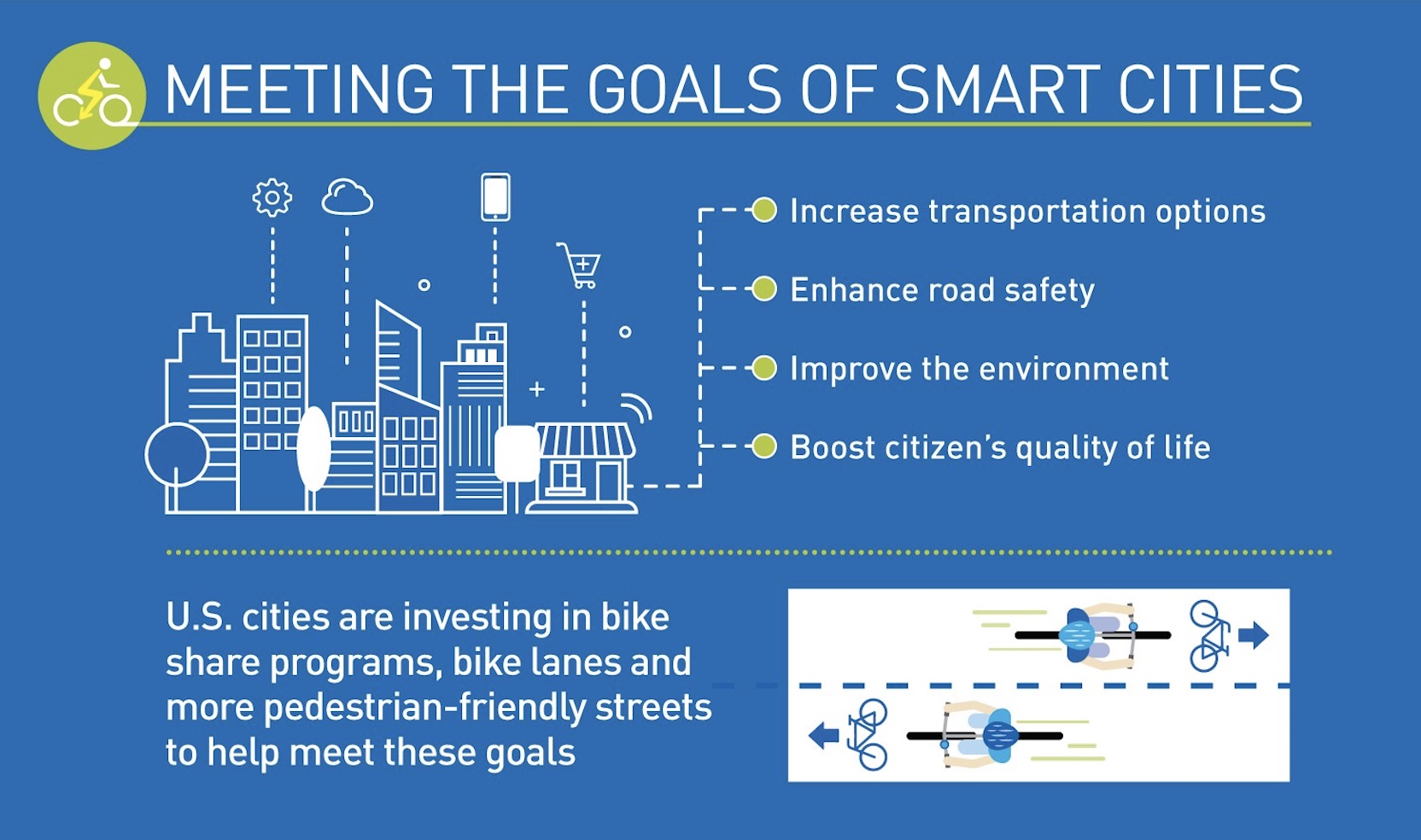 For instance, this is an interesting piece from the Panasonic press release "Future advances in connectivity promise new mobility opportunities for smart cities, including the integration of bike-to-infrastructure capability into traffic management systems. Panasonic, a leader in smart city initiatives, is working with U.S. cities to help determine which technology developments can best improve city services and citizen's' quality of life. City decision makers are looking at eBikes as a smart way to achieve environmental and mobility goals."
Very interesting….
Stay tuned for more eBike news and reviews. Enjoy your rides!
-Pete
P.S. Don't forget to join the Electric Bike Report community for updates from the electric bike world, plus ebike riding and maintenance tips!
Reader Interactions