eBike News: Panasonic Systems, Heaters w/ Batteries, eShare in Atlanta, Jet Powered eBike, & More! [VIDEOS]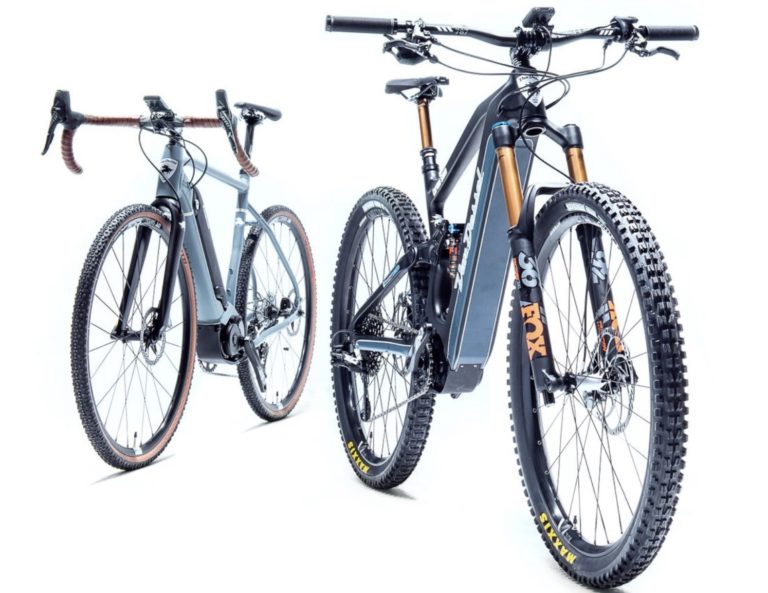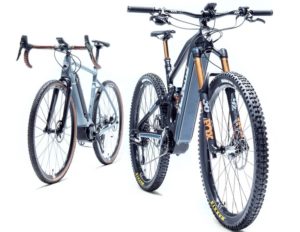 In this week's eBike news roundup:
New Panasonic Systems on Univega & Van Dessel
Coleen's Stylish French eBike
Convercycle Folding Cargo Bike
eBike Batteries in House Heaters
Jump Launches in Atlanta
Jet-Powered eBike
Schaeffler Bio Hybrid
RideKick eTrailer Biz For Sale
And More!
Headline News
Panasonic Launch at CES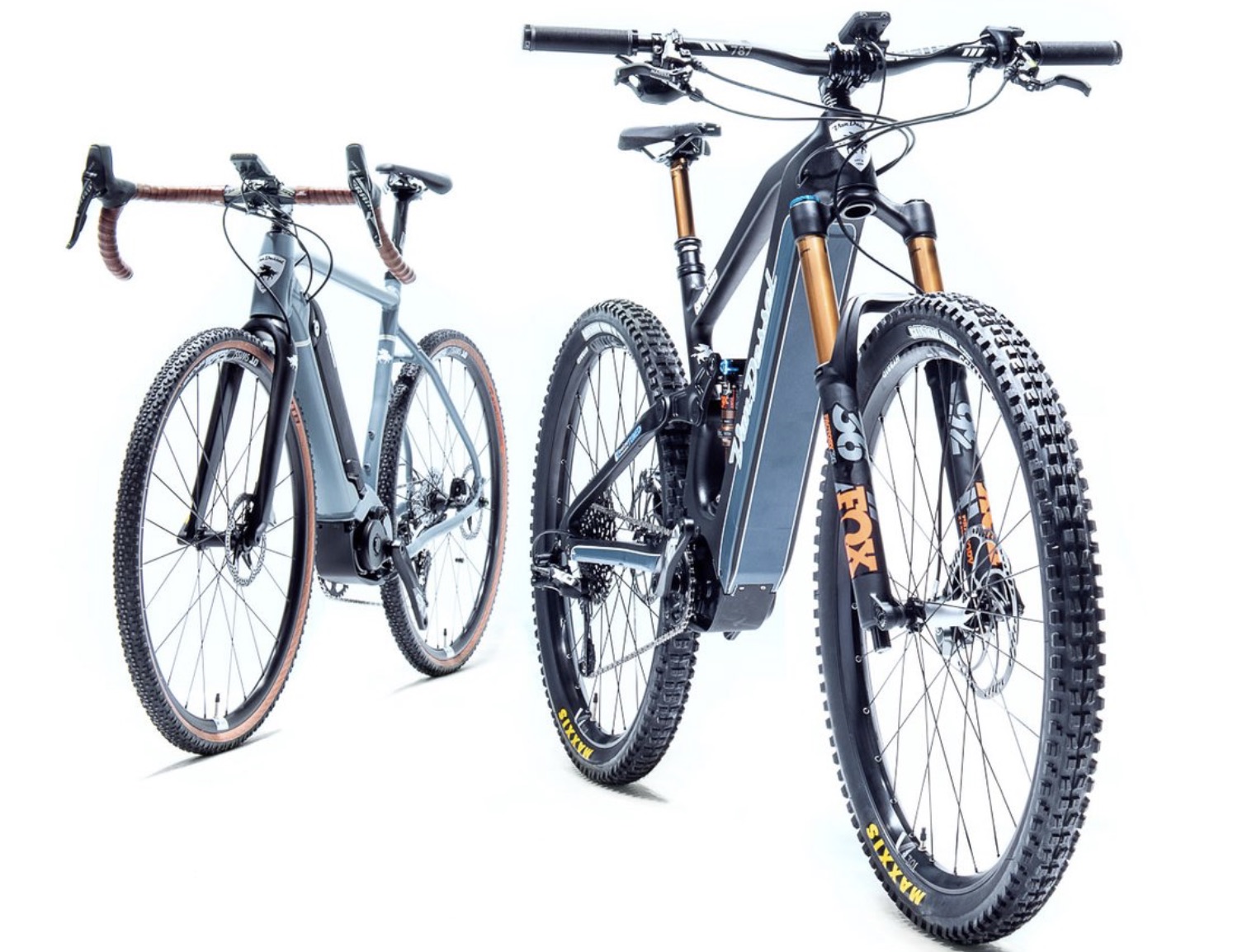 The major e-bike news in terms of product launches is that Panasonic have announced a series of new motors which feature on Univega, Van Dessel and Kent bikes.
We cover the story in more detail here and here's a video of the launch event in Detroit.
Panasonic is one of the pioneers of modern e-bikes as we know them today. Back in the 90's the highly acclaimed Giant Lafree used a pedelec Panasonic motor.
NYC Controversy Rumbles On
Gotham City tells us that 'Despite promises from Mayor Bill de Blasio that his crackdown on e-bikes wouldn't hurt "the little guy," the NYPD has continued to issue fines to delivery workers instead of the businesses they work for. Six weeks ago the department issued a memo to its uniformed officers, directing them to follow the letter of the law and cite the restaurants, not the workers themselves.'
New eBikes & eBike Systems
Coleen Brings French Styling to New eBike
Over in Las Vegas at the Consumer Electronics Show (CES), 8th-11th Jan, French company Coleen have launched their own brand e-bike, a design that blends classic looks with modern day connectivity in a very sleek looking unisex design.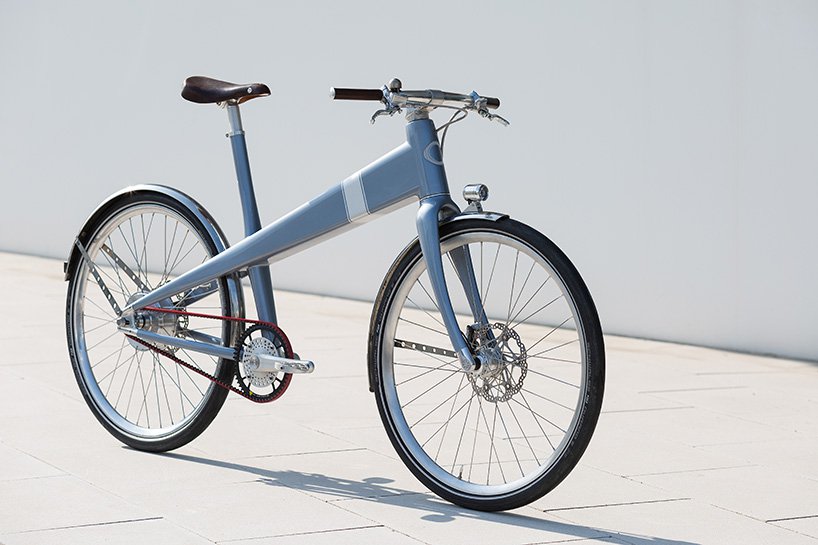 Detailed in this Design Boom article, it is billed as being both lightweight at 18kg and powerful, with a 2.5 hour recharge time, 2.5kg silent motor, belt drive and a keyless ignition system that can be controlled via smartphone plus a handlebar display featuring essential information, such as mileage, battery level and speed.
It has a sizeable 529Wh in-frame battery and comes in three models, the Elegance (riser bars), the Sport (straight bars, leather saddle and Hope disk brakes) and the Speed One (speed pedelec with 45kmh assistance).
Available summer 2019 from €4,690.
Volt
UK firm Volt produce a wide range of own brand e-bikes, both hub motor and Shimano mid-drive models. 2019 will see them introduce two more Shimano mid-drive powered models, the Apex and the Regent. Brief details available currently are:
Apex EMTB – Shimano E8000 mid-drive, 10 Speed Deore gearing, SR Suntour AION suspension, 18 inch frame , 27.5 wheels
Regent – Shimano E6100 mid-drive, Nexus 8 hub gearing, SR Suntrour NCX – air suspension, 18 inch frame, 26 inch wheels.
Convercycle Unfolds on Kickstarter
The rear of the Convercycle unfolds to convert it from a regular bike into a cargo bike and there is an electric version too. More details at its Kickstarter page.
https://www.youtube.com/watch?v=vIZNjbv2RVU
Trikke Defender
Not strictly an e-bike but borrowing heavily from e-bike tech is the new Defender from Trikke aimed specifically at the law enforcement and security sectors.
Trikke is a design of tilting trike scooter and this heavy duty, electrically powered version is the latest to roll off their line.
Trikke say their design has distinct advantages over competing forms of electric micro-mobility including the ability to take corners at full speed and easily make u-turns in the space of a narrow sidewalk, foldability for portability and quick battery swapping.
Here's a video giving an overview of the range of Trikke's products:
Get Inspired
Heat Your House w/ eBike Batteries
This is a very interesting use for used eBike batteries that no longer have the punch for accelerating your eBike but still have life left for steady charge and discharge.
Lancey is a French start up that will repurpose eBike batteries from La Poste eBikes (French mail carrier) and use them as energy storage within radiator heaters around the house.
These radiator batteries can be charged via solar, wind, or from the traditional electric grid sources and the energy can be used to heat your house during the times when energy prices are highest during peak demand.
Eventually with enough battery storage in homes and commercial buildings there could be a local grid of combined energy storage that will help to level out overall energy demands and potentially reduce costs overall.
Engadget has more on this innovative idea.
Jet Power to the Rescue
If you have some spare jet fans knocking about then check out this Youtube video that might help you utilise them on a home e-bike conversion.
At only 25% efficiency of commercial e-bikes and the noise that these create, jet eBikes might not make it into mass production any time soon …
Public Share Vehicles
Jump Launches in Atlanta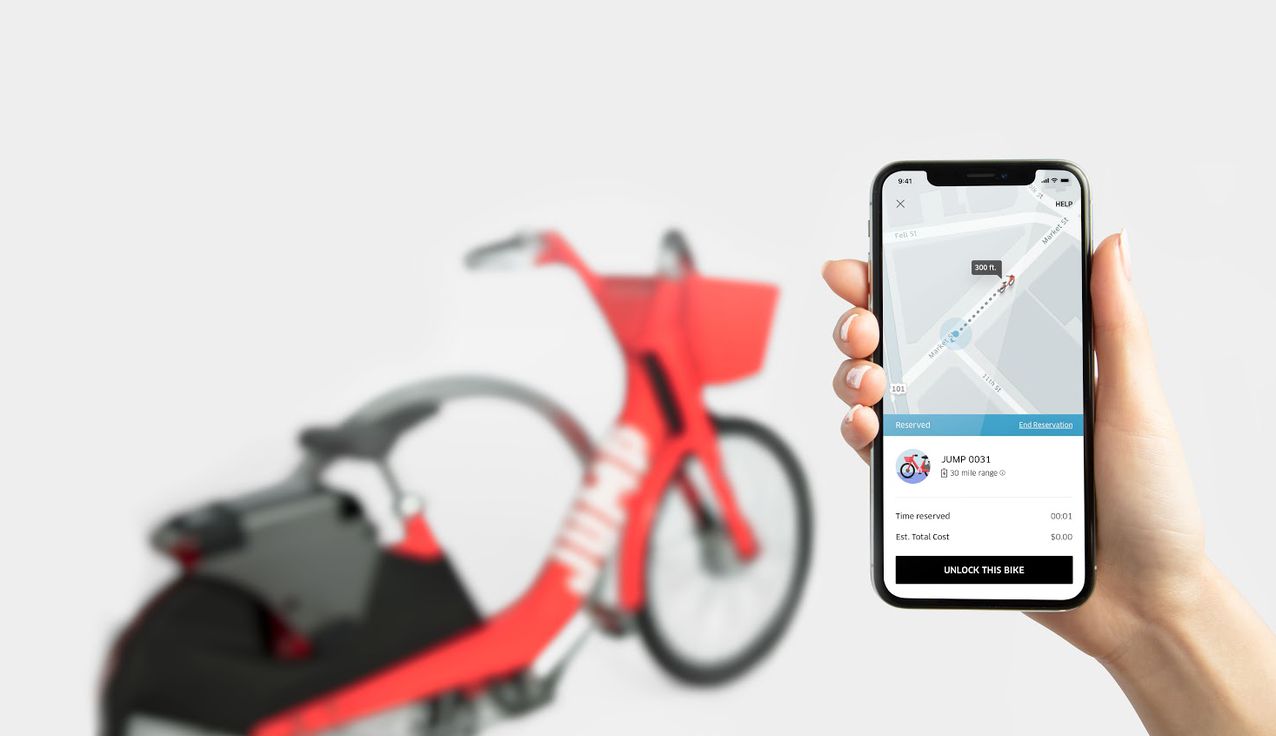 AJC tells us that Jump is launching its distinctive, red public share dockless e-bikes in Atlanta which will join the fleet of electric Jump scooters already there.
Meet Dott
Techcrunch reports on the fact that a former exec of Chinese bike share giant Ofo is launching an e-kickscooter startup aimed at the European market.
Called Dott, it's founded by Maxim Romain, Ofo's former head of Europe, the Middle East and Africa.
According to the article Dott, headquartered in Amsterdam, has raised €20 million in venture capital funding and is using the capital to launch in several cities across Europe, beginning with an early 2019 e-scooter pilot at Station F, a startup campus located in Paris.
Additional launches are in the pipeline, as are electric bikes.
Their website boasts that 'Our scooters are like no other. Built to last and designed for sharing. They boast all the latest safety features, including bigger wheels with reliable road grip and a double brake system. They can go for miles before running out of juice, and thanks to the wider decks with optimized center of gravity, riding our scooters is a piece of cake – no matter the rider.'
E-tech
Schaeffler Moves from Parts to Full Vehicles
We have featured Schaeffler's remarkable pedelec e-quad Bio Hybrid at EBR before.
Now comes the news that the German company is shifting emphasis from being a successful parts supplier to a full production company, with some of their urban mobility concepts appearing at CES 2019 in Las Vegas.
The Bio Hybrid looks to have some interesting design features 'Still, it is hardly wider than a bicycle (and can be used on a cycle path), but its roof and windshield make it quite weatherproof. The electric drive can move up to a speed of 25 kph – just like a pedelec. According to Schaeffler, the Cargo and Passenger versions of the model will hit the market in 2020' says this report in Electrive.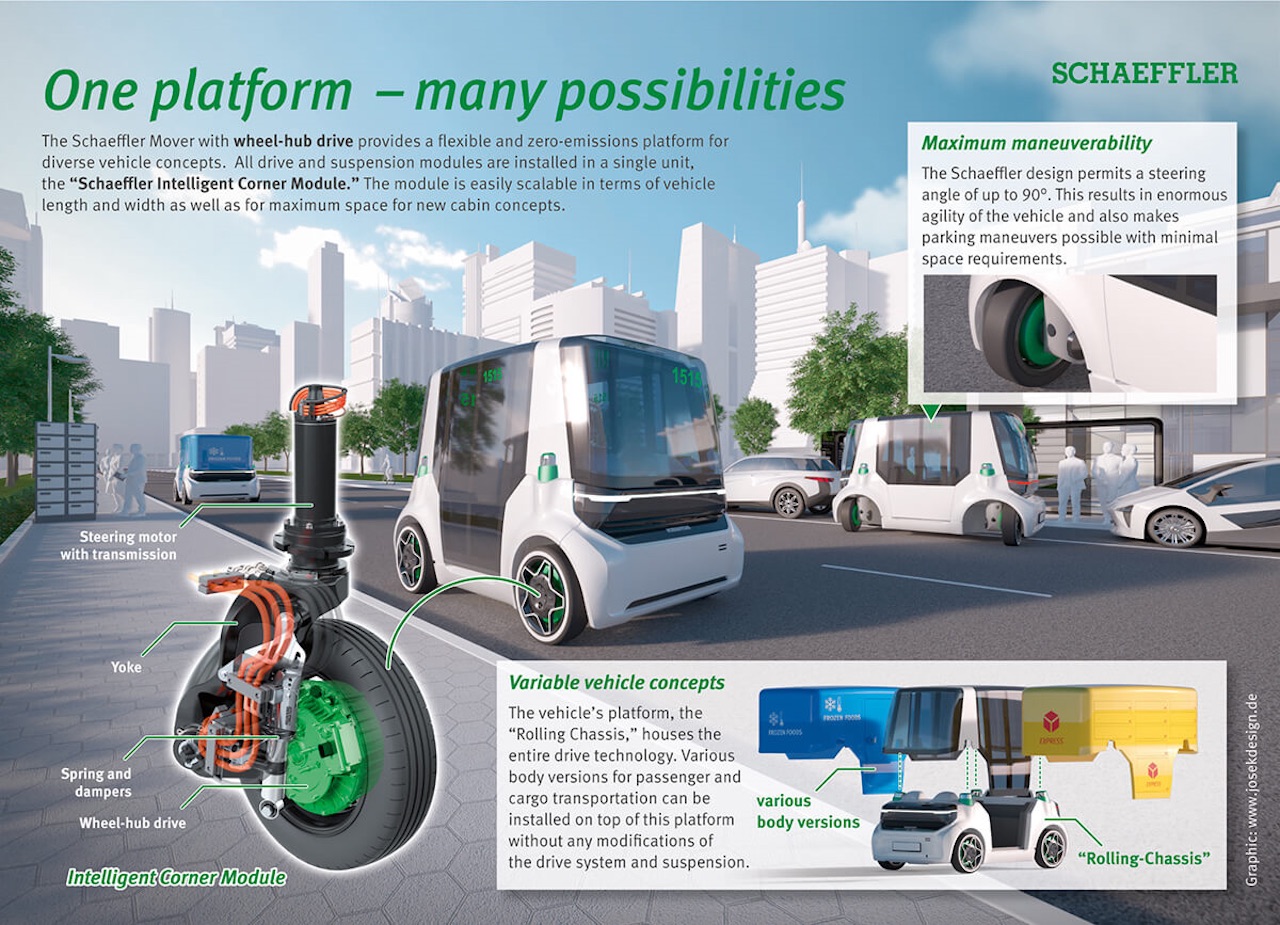 Joining a 'near production version' of the Bio Hybrid at the show will be the Mover, 'an urban vehicle prototype with electric drive designed completely for autonomous operation that was unveiled in spring. It will serve as a foundation for future urban mobility concepts such as self-driving cabs and a new generation of passenger and delivery vehicles.'
eBike Biz
RideKick eTrailer Biz For Sale

The RideKick summary: the business started in 2010 and after a few years built the profitable platform and marketing strategy that delivers growth. Target revenues are $5-10M or more.
Highlights:
Fabulous customer reviews
Strong supply chain that can scale well towards lower costs.
Patents and trademarks secured.
Proven value that customers pay for, and profitably.
New owner/operator can count on income after a short period.
Defined market with direct path to great growth. (proven)
Here is more information on the RideKick business summary.
New ELV Motors Store
ELV Motors in Santa Clara, CA has recently relocated to:
ELV Motors, Inc.
2332 El Camino Real
Santa Clara, CA 95050
P (888) 612-9883
Stay tuned for more e-bike news and reviews and thanks for reading!
-Richard
P.S. Don't forget to join the Electric Bike Report community for updates from the electric bike world, plus ebike riding and maintenance tips!
Reader Interactions