Frankfurt Eurobike Show Report: eCargo, Sleek Urban eBikes, Comfortable eRecumbents, & More! [VIDEO]
Eurobike later this summer is the biggest bike trade show in Europe but it can be difficult to cover everything going on because it's so enormous.
So there are now a number of 'pre-show shows' specialising in particular areas to help get the message out of all that's new and I have just attended the Frankfurt Eurobike Media Days.
This show focused on urban biking with the vast majority of the companies exhibiting being e-bike manufacturers.
In this report from Frankfurt are some new eCargo bikes, sleek urban eBikes, gearbox eBikes, super comfortable eRecumbents, and new accessories. Enjoy!
eCargo Taking Center Stage
The eCargo bikes were simply unmissable both because of their physical size and their unusual appearance.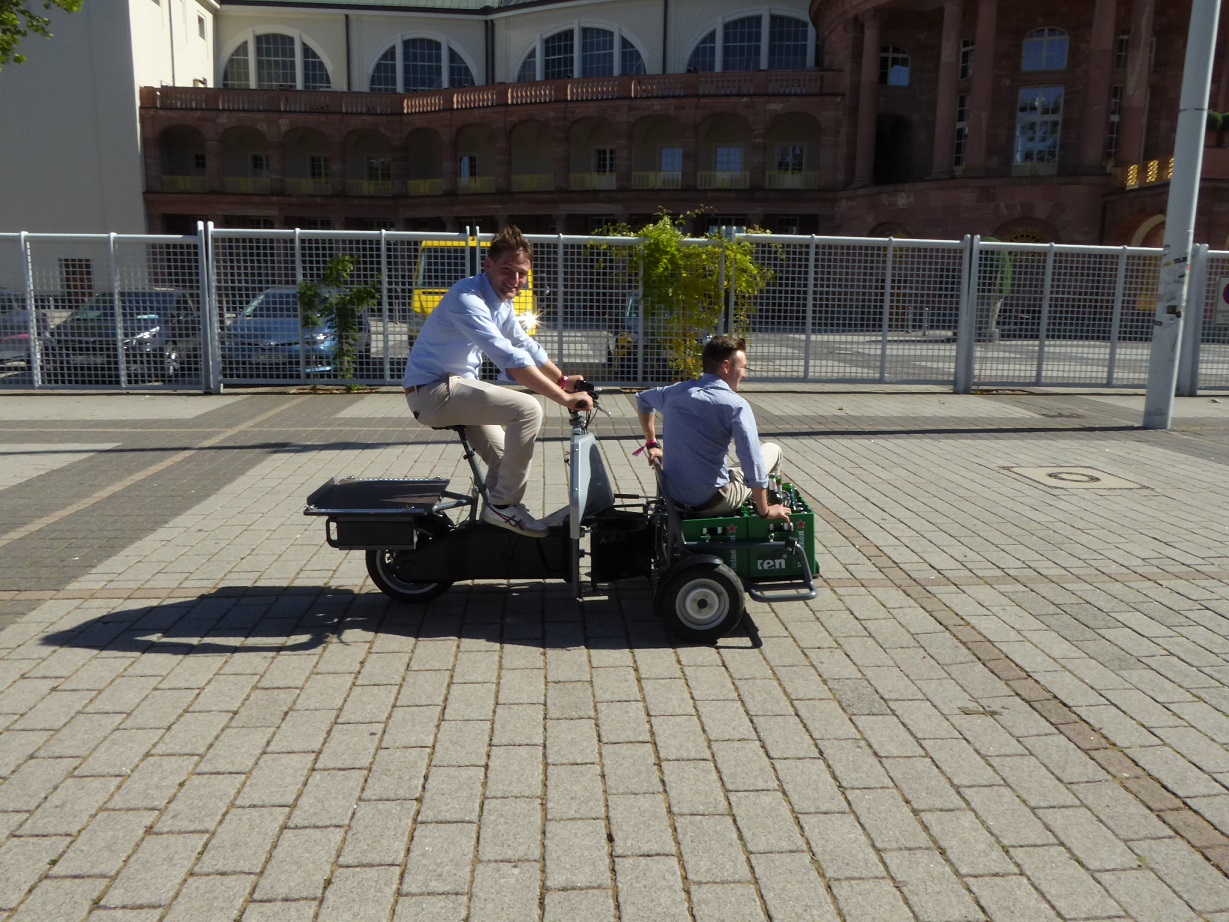 First off were a couple of examples of industrial strength e-cargo trikes from A-N.T. most notable because of their use of moped wheels and the use of loading platforms front and back, rated to take 220 pounds/100kg and 132 pounds/60kg respectively.
A-N.T say they have developed their own mid drive motor and use a 810Wh battery. It's pedelec compliant and around 1m wide.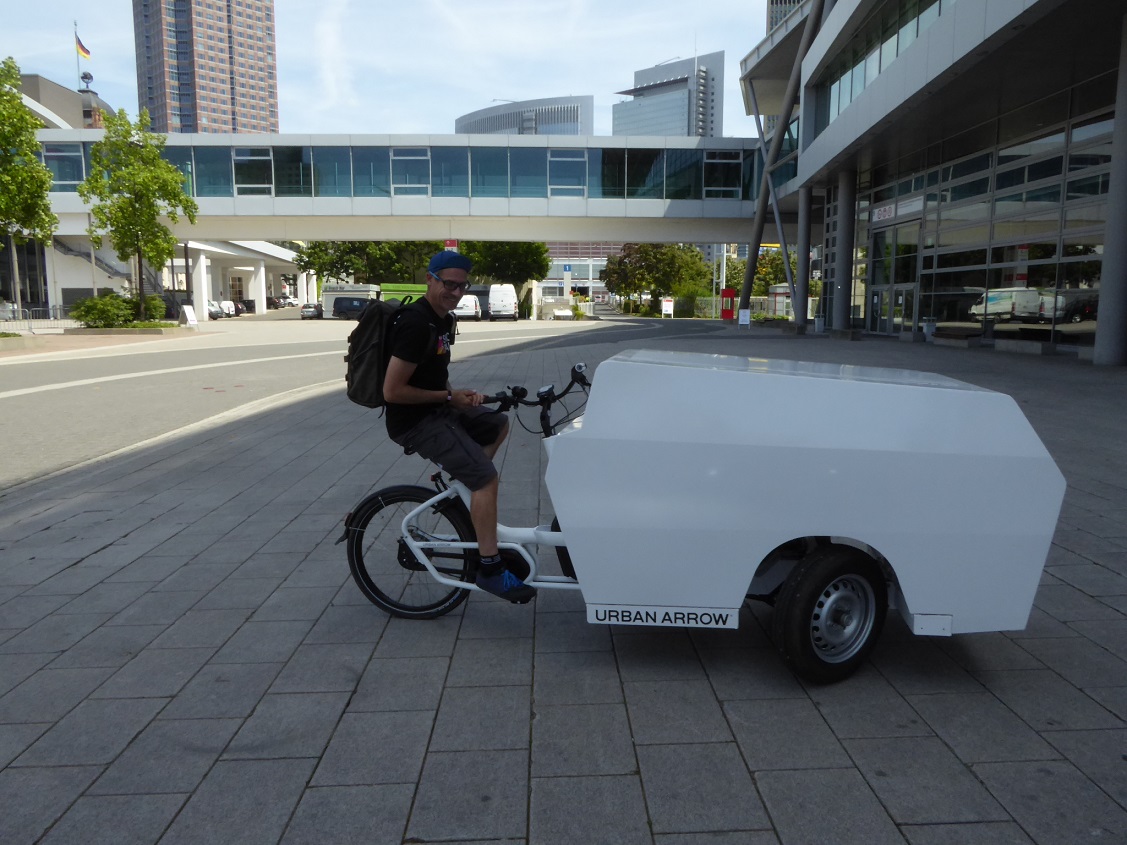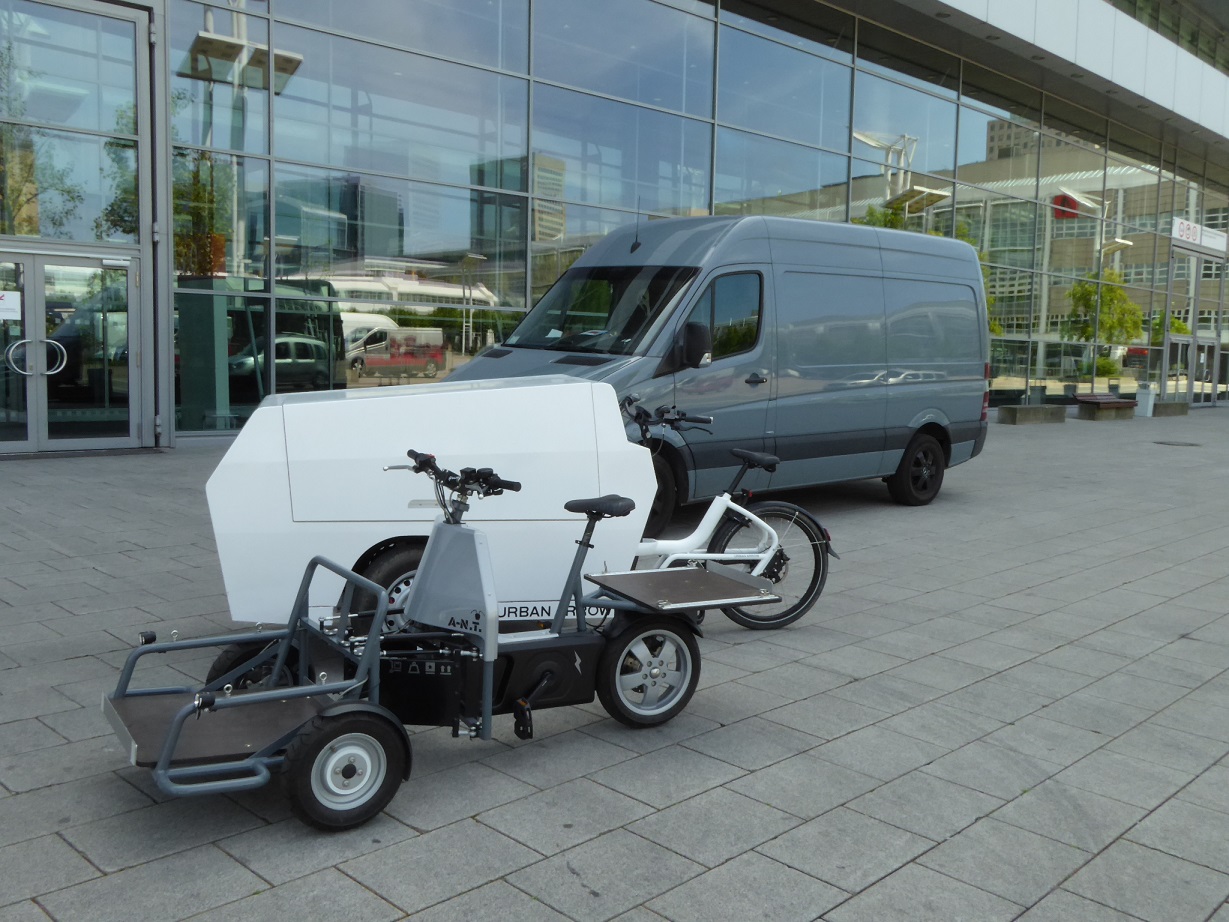 Looking to up the cargo-carrying capacity even more are Amsterdam's Urban Arrow with their Tender model being most unmissable of all, with its twin automotive wheels at the front and claimed carrying capacity of 300kg.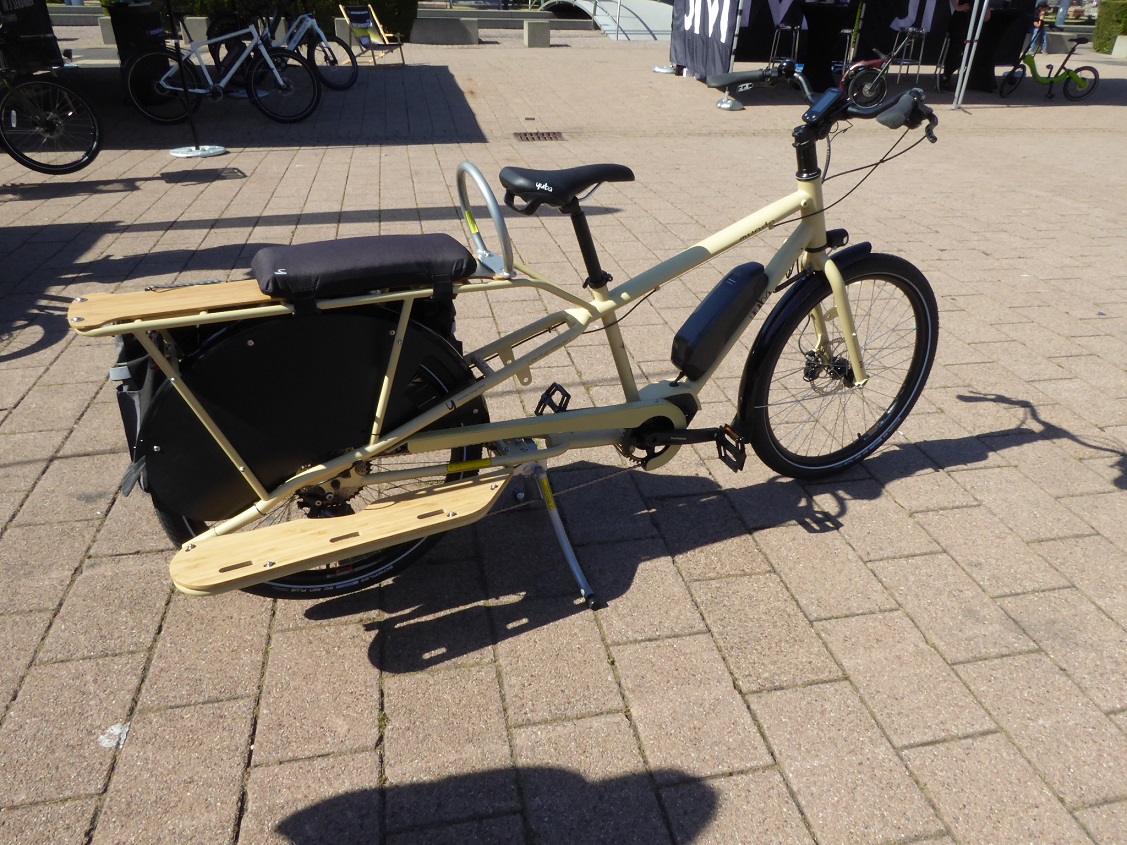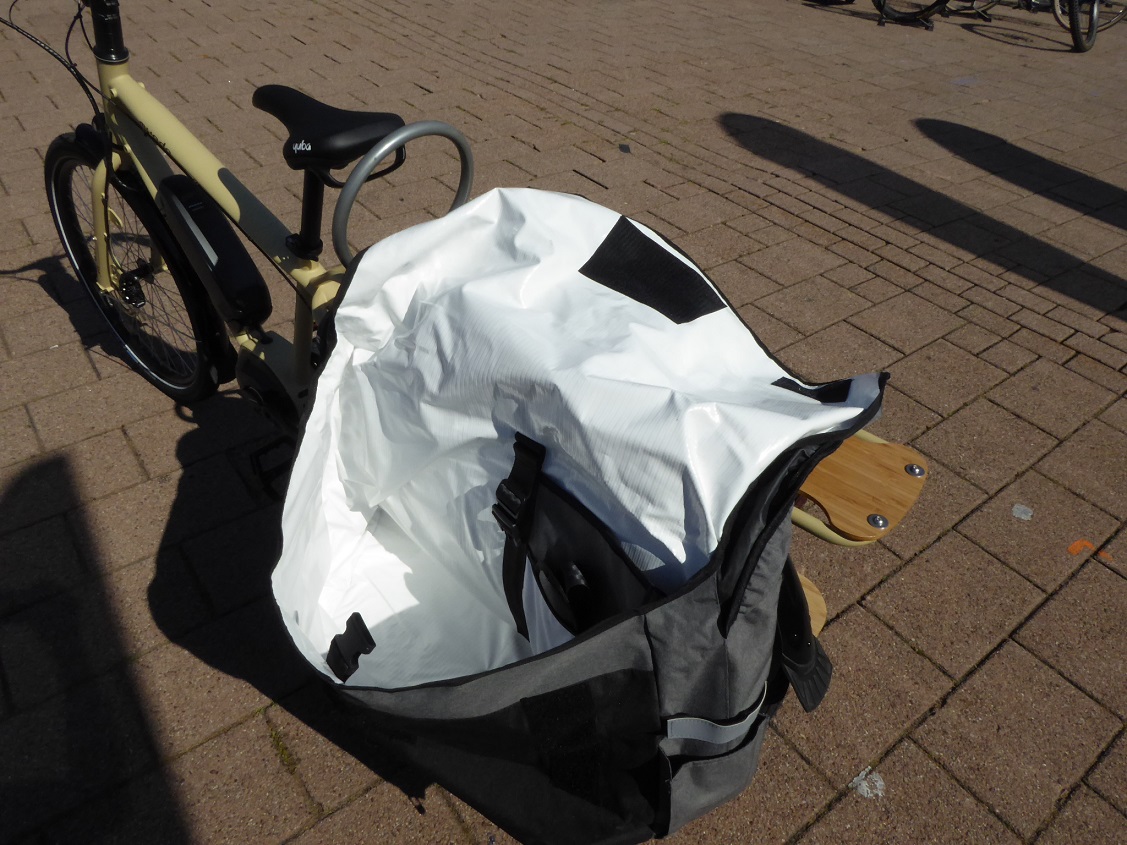 Yuba were also present with their newly electrified version of their longtime longtail classic the Mundo, which now packs an E8000 Shimano Steps mid drive.
I asked Thilo Gauch on the Yuba stand whether the longtail design or the front box design Supermarché were more popular for carrying children; whilst both designs have pros and cons Thilo said that the longtail was often popular with families with slightly older children as with age comes the self-consciousness that means they will refuse to go where the 'babies' go – in the front box!
If you want to go small and e-cargo check out i:SY's Cargo e-bike, essentially a downsized version of larger 'box bike' designs.
Sleek and Simple
COBOC pioneered the sleek and simple urban look in e-bikes and produce some very light machines, their singlespeed model claiming a weight of only 23.1 pounds/10.5kg.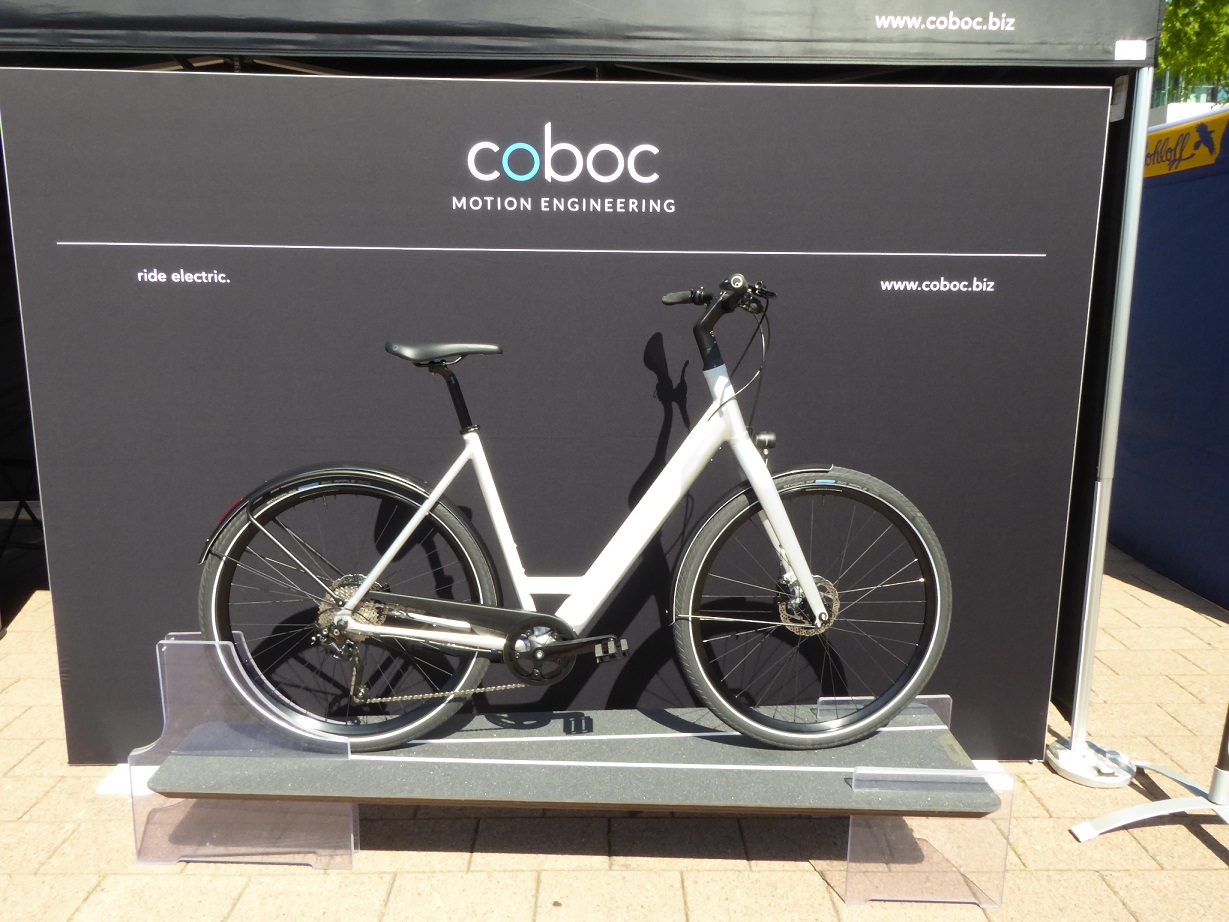 It was their new SEVEN Kallio comfort model that caught my eye however, at the show in prototype form and still being worked on.
It is a fully featured step-thru city e-bike that has a claimed weight of only 37.3 pounds/16.9kg yet still packs a pannier rack, fenders and LED lighting and a frame integrated 350Wh battery.
Hub Motors Still Going
With hub motor manufacturers BionX and GoSwissDrive ceasing production recently you might be forgiven for thinking that the writing was on the wall for premium quality hub motor manufacturers (Bafang dominates the budget hub motor market).
Gearless hub motor manufacturer Neodrives seem to be the exception and were exhibiting a new speed pedelec model from Swiss manufactuer MTB Cycletech.
I also chatted to Pinion, a German company that make enclosed gear units that fit around the bottom bracket and so are ideal for use with rear hub motors like the Neodrive.
They had their 12 and 18 speed units on test bikes and I had a ride on both and was impressed with the smooth shifting, even under load.
Pinion told me that the range of the gears start at 600% and work their way up to 636% depending on the model; this compares very well to Rohloff whose models come in at over 500%.
Pinion added that the unit should be good for 10,000km or one year's use before an oil change is due and that good take up from the bike and e-bike industry means they now work with over 100 bike brands.
Innovation
Whilst folding e-bike manufacturer JIVR have been around for a while their technologically advanced solution to the folding e-bike gave a good speedy account of itself during my ride on the test track and folded in three using an ingenious looking mechanism whereby the rear enclosed drivechain disengages itself.
JIVR say the bike weighs around 40 pounds/18kg and once folded it can be rolled forwards or backwards to easily take it on and off trains or into buildings etc.

Innovation doesn't have to be revolutionary like JIVR, it can be evolutionary as HP Velotechnik recumbent manufacturers were showing with an E5000 Shimano Steps powered model and its ever expanding luggage options.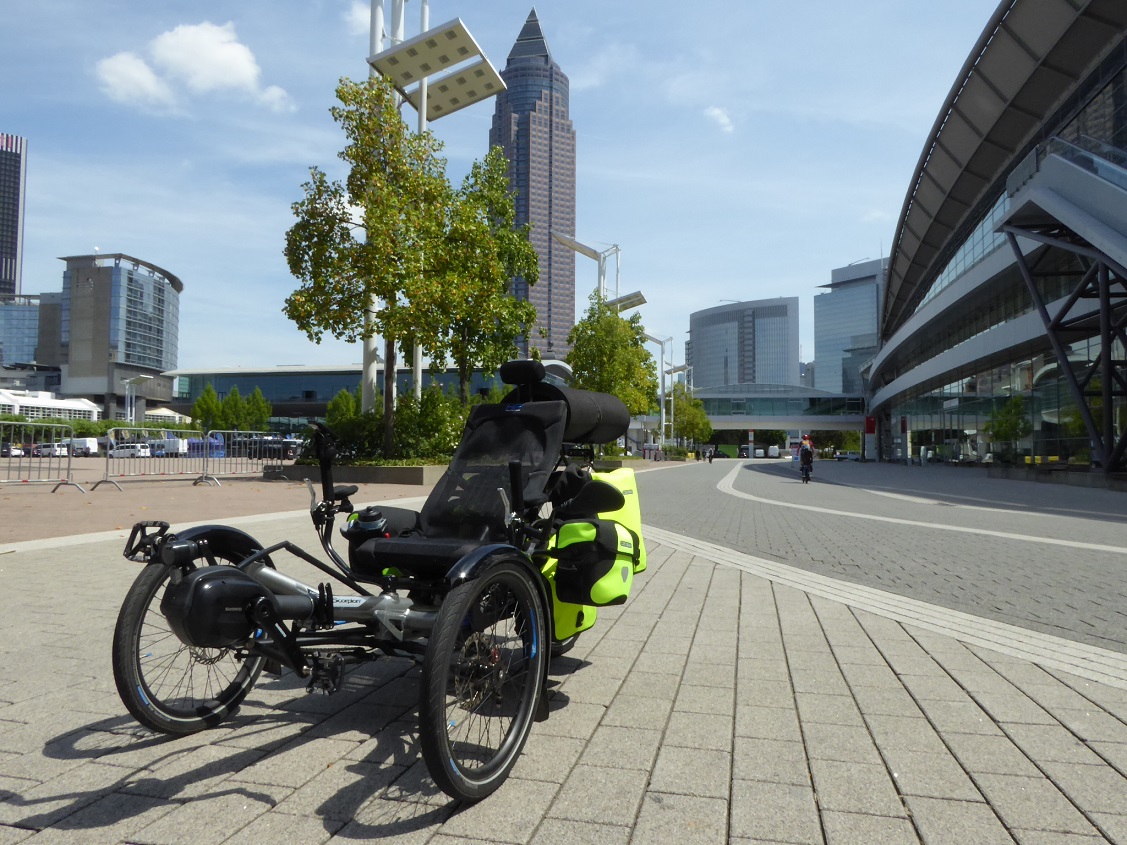 The rear rack has been raised to add more carrying capacity whilst greater bag carrying capacity has been added to the sides.
There was also a new secure looking holder for smartphones and devices.
I stopped by the Schwalbe stand to check out their airless puncture proof system, made up of three parts – an inner tube equivalent made from a very light material called TPU, a specially made tire and an airless 'ring' that sits around the inside of the rim and helps keep the two outer parts stable.
It was interesting to see this development taking centre stage when have literally hundreds of pneumatics on offer added to the fact that the system has thus far only been rolled out in Germany and the Netherlands. Apparently Austria is next but the UK and US may have to wait quite a time….
It's interesting to see if this kind of technology, depending on some kind of solid but cellular insert or tire will develop any further or whether any hybrid technologies will emerge to improve rolling resistance of puncture proof tires (Schwalbe said they estimate their airless system adds around 25-30% rolling resistance over and above a regular pneumatic).
EBR recently reported on just such a 'hybrid' technology from the UK's Gecko Rubber and their website has now been updated to include their new Hybrid model.
Gecko say benefits over some other 'solid' puncture proof include greater comfort, less rolling resistance, easier installation and a lower retail price.
Accessories
A couple of new accessories for the 2020 season caught my eye; Ortleib are well known for making some of the best panniers and bags out there and their new E-glow handlebar bag would fit nicely on a touring e-bike.
It has lighting front and side for extra visibility in addition to your bike lights, a haptic-friendly pouch on top for still being able to use your smartphone or GPS on the go and there is the ability to connect to the USB 5V output that many e-bikes today feature somewhere in the handlebar area. You can also fix a couple of water bottles to the sides.
Sigma are a German company making GPS enabled bike computers and lighting and I had a look at their new ROX 12 GPS unit that is described as 'E-bike ready'.
This means you can plug it into a 5V charging socket on an e-bike and get lots of route planning features on the go (including an automatic feature that will suggest a route for you) and there is also the ability to link to cadence sensors and heart rate monitors.
There is also WiFi connectivity to be able to sync training and navigation data, although the unit comes pre-loaded with mapping for 20 countries.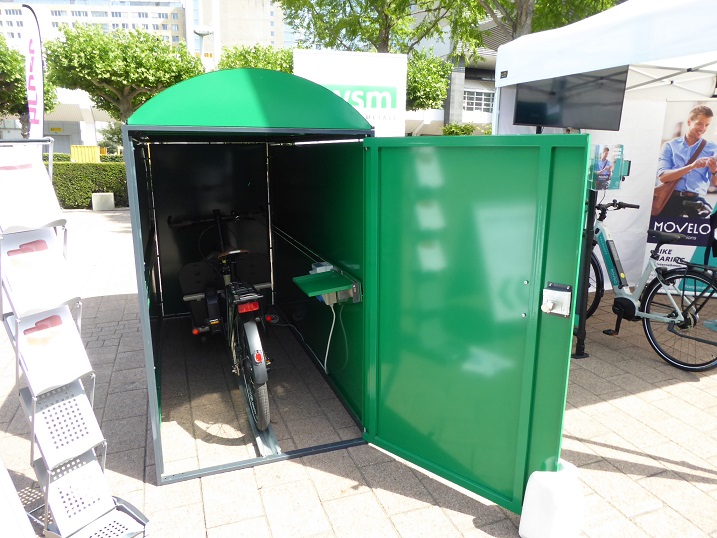 Finally if you are in the market for a secure place to store that e-cargo bike you might want to check out WSM, a metalworking manufacturer, who had a neat looking e-cargo bike storage unit on display.
Stay tuned for more e-bike news and reviews and thanks for reading!
-Richard
P.S. Don't forget to join the Electric Bike Report community for updates from the electric bike world, plus ebike riding and maintenance tips!
Reader Interactions