eBike News: New Tern HSD, New Yamaha, Tour de France eBiker, Rad Power Bikes Demos, & More! [VIDEOS]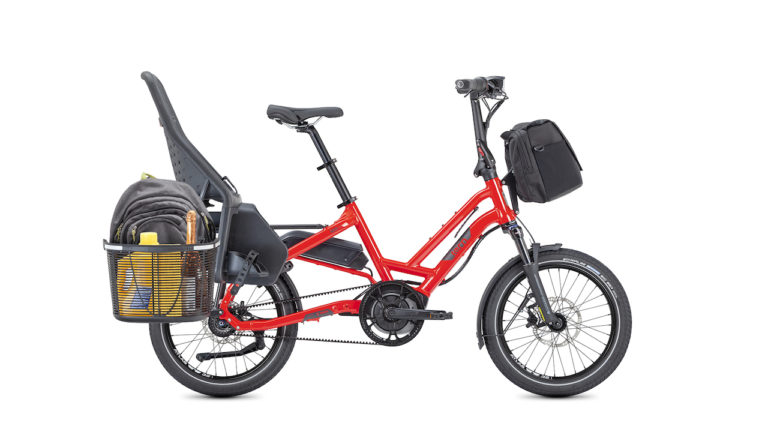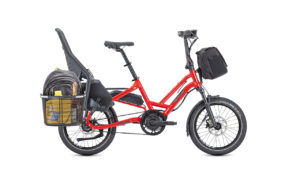 In this week's eBike news roundup:
New Tern HSD eCargo Bike
New Yamaha Motors
Rad Power Bikes West Coast Tour
Former Tour de France Rider eBikes
Lockable Cargo Boxes
Gates Carbon Drive Belt for New Bosch
And More!
New eBikes & eBike Systems
Tern HSD eCargo Bike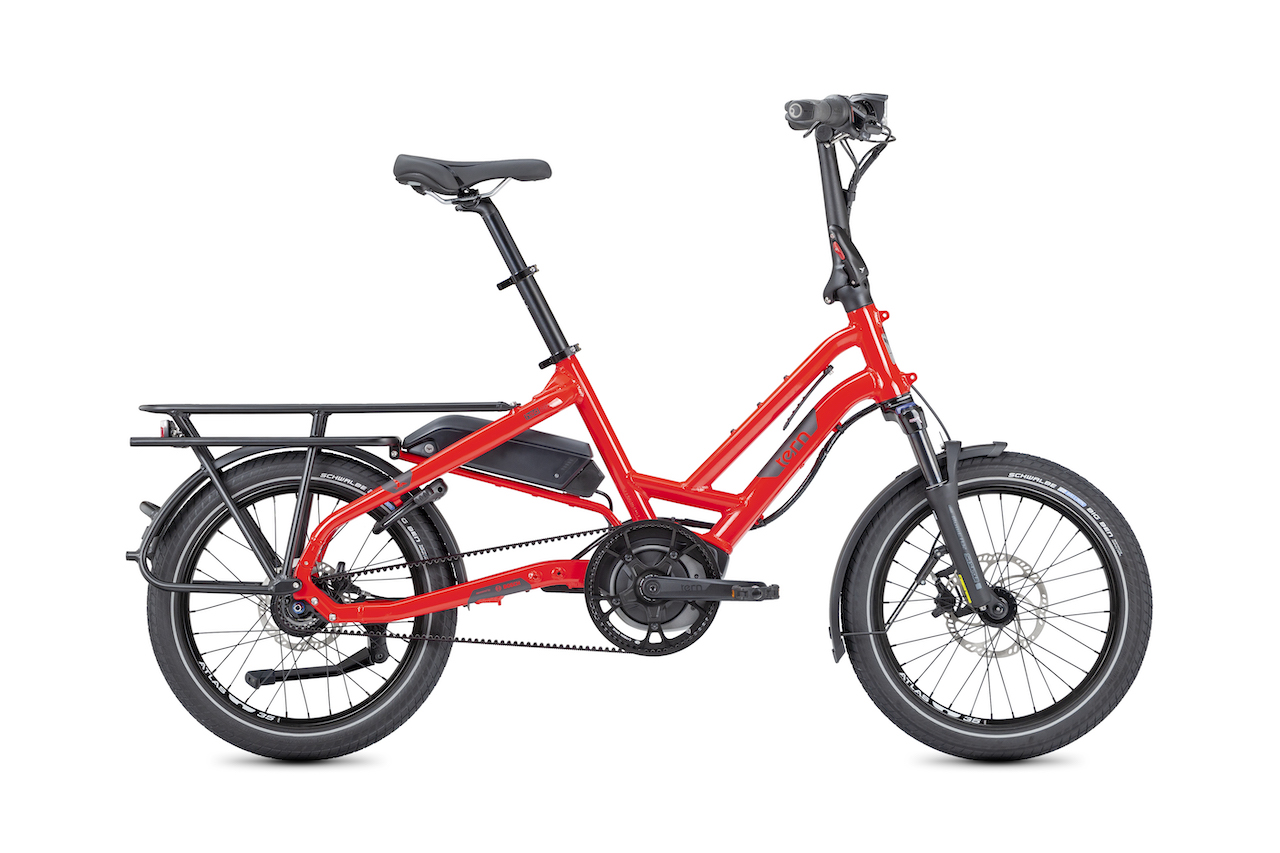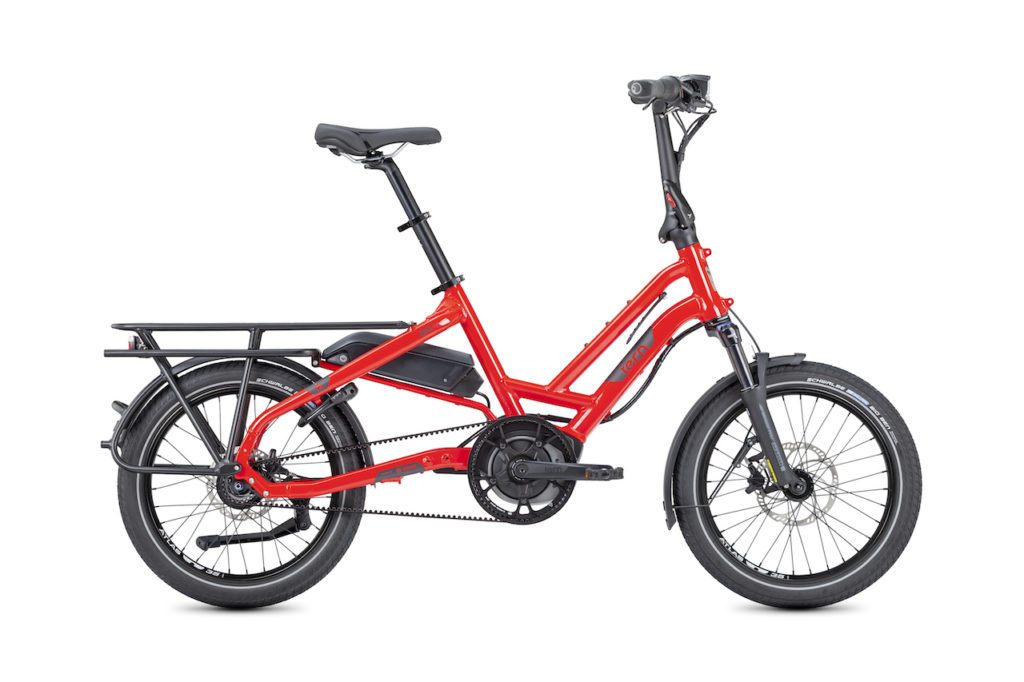 Tern just launched their new HSD electric bike that has a lot of similarities to the GSD but with a more economical price point starting at $3,099.
"Many ebikes on the market look like standard bikes with motor systems and batteries wedged in," stated Josh Hon, Tern Team Captain. "We started the HSD project with the goal of designing a better, more useful, ebike. That meant wiping away pre-conceived notions for things like frame design, riding geometry, and wheel size. The result is the HSD, a small bike that is just much more useful."
This Tern video shows the many ways this compact eCargo bike can be used.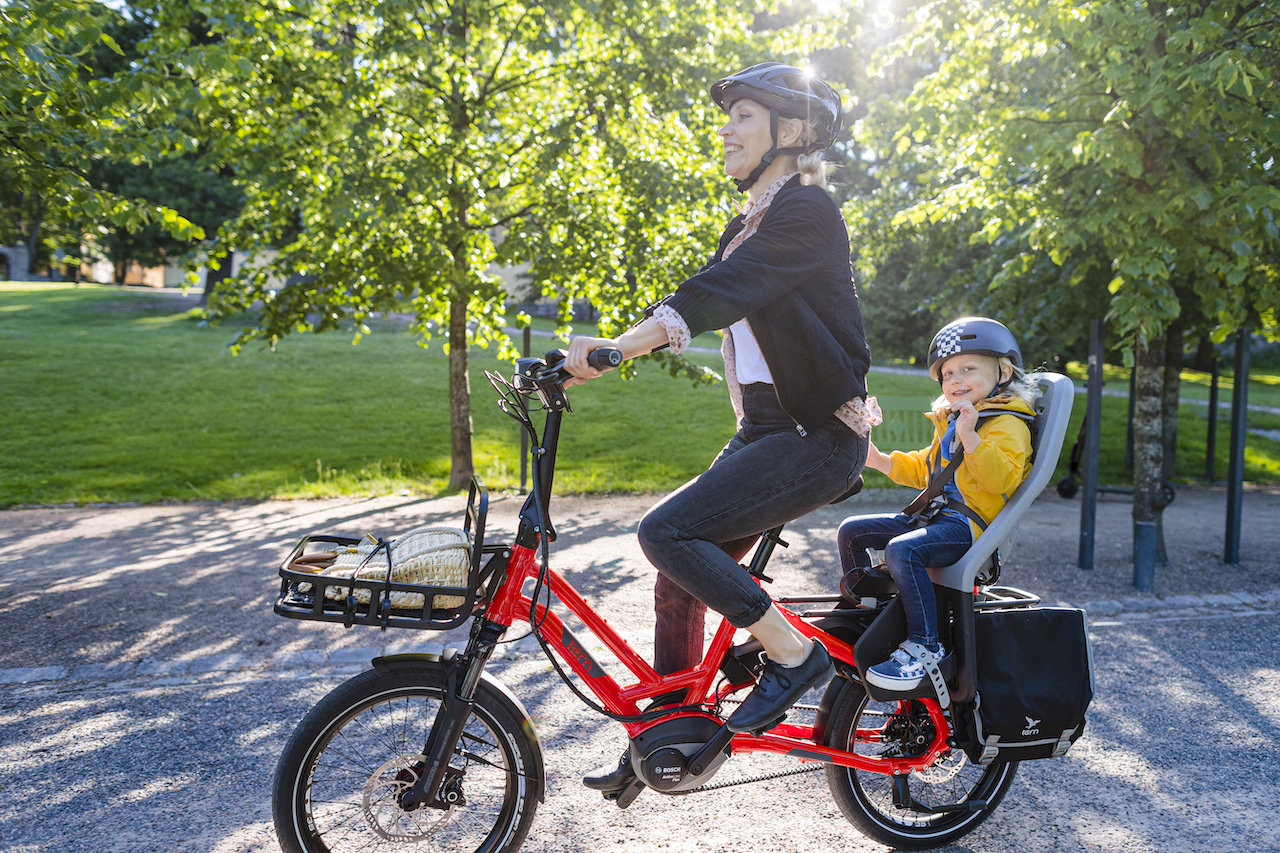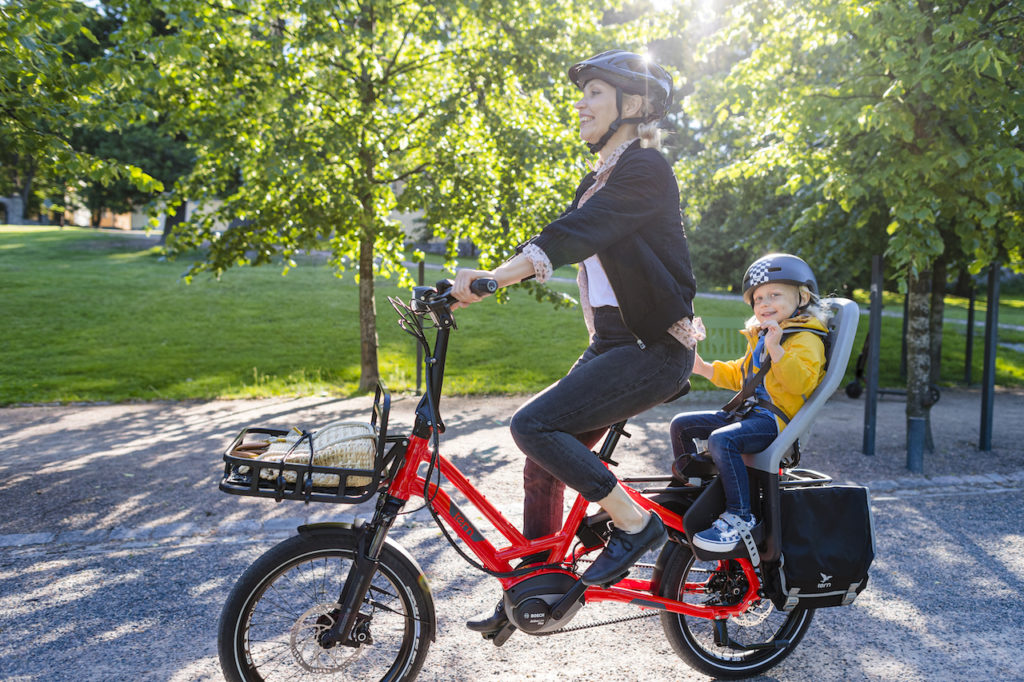 The HSD is a versatile compact eCargo with many accessory options for carrying kids and cargo. It has a maximum gross vehicle weight of 374 lb and the rear rack can support up to 132 pounds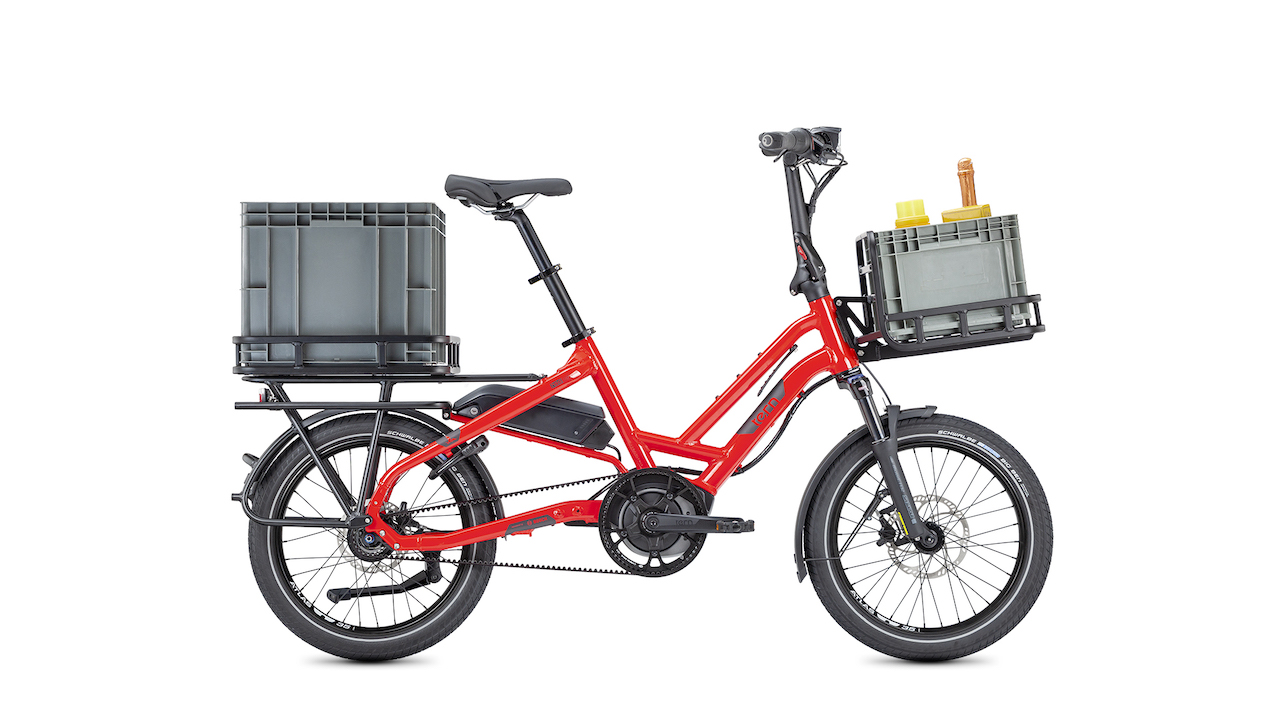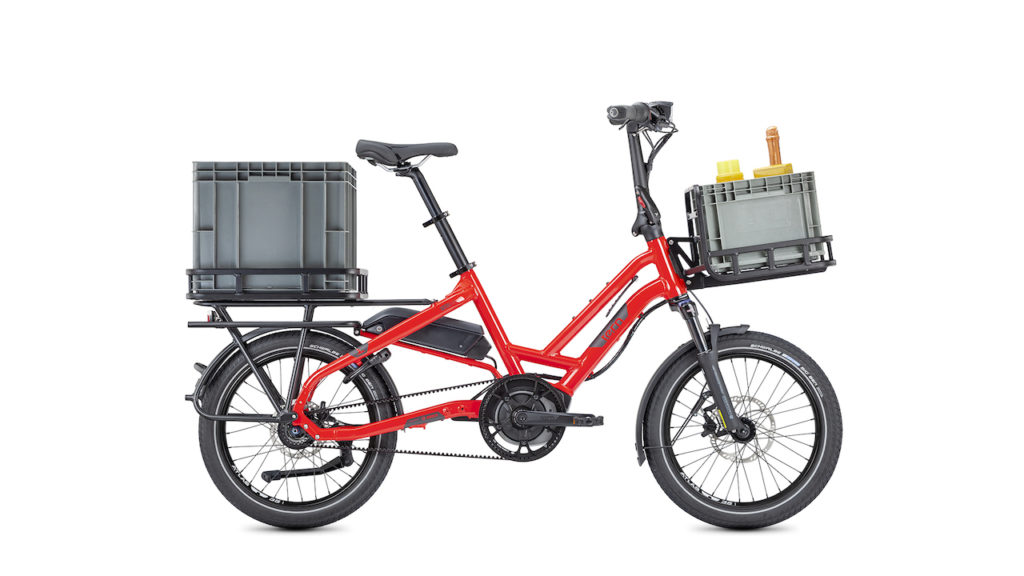 Here is a cargo set up with front and rear rack trays for carrying boxes. For carrying additional kids/cargo the HSD frame comes with a dedicated trailer hitch.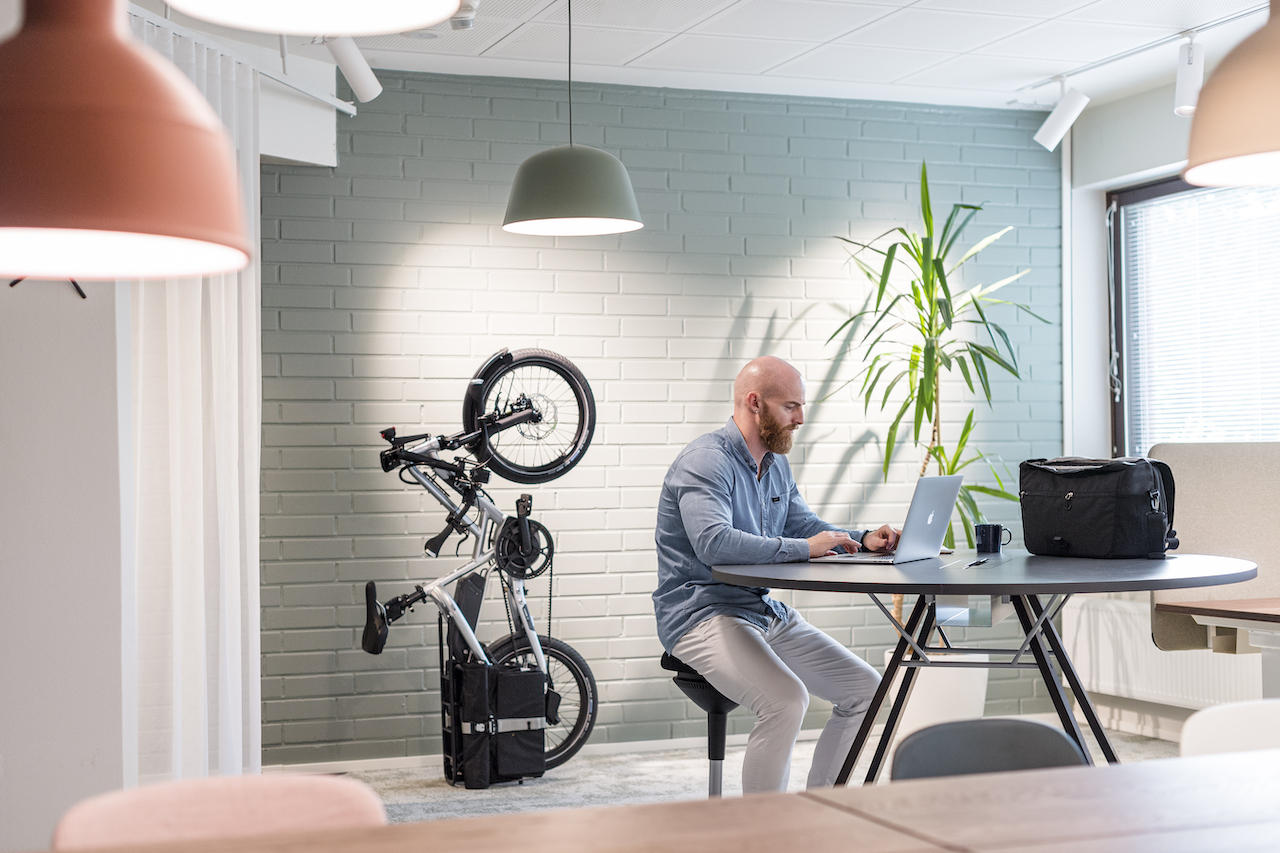 Like the GSD, the HSD has some folding capabilities (handlebar, seat post) for storing and transporting. The adjustability of the bike is designed to fit riders in height from 4'11" – 6'5″ so that it can be shared amongst a couple/family.
There are 3 different models available and an interesting component change from the GSD is a front suspension fork. The components vary depending on the model but in general it is a Bosch system with Enviolo or Shimano drivetrain with a Gates Carbon Drive Belt option, and Magura or Shimano hydraulic disc brakes.
The 3 different models are: HSD P9 starting at $3,099, HSD S8i starting at $3,699, and HSD S+ starting at $4,999.
Here is a link to the Tern site for more on the HSD.
New Urban eBikes
Eurobike held their urban bike focused show in Frankfurt Germany this week and there were some new eCargo bikes, sleek urban eBikes, gearbox eBikes, super comfortable eRecumbents, and new accessories.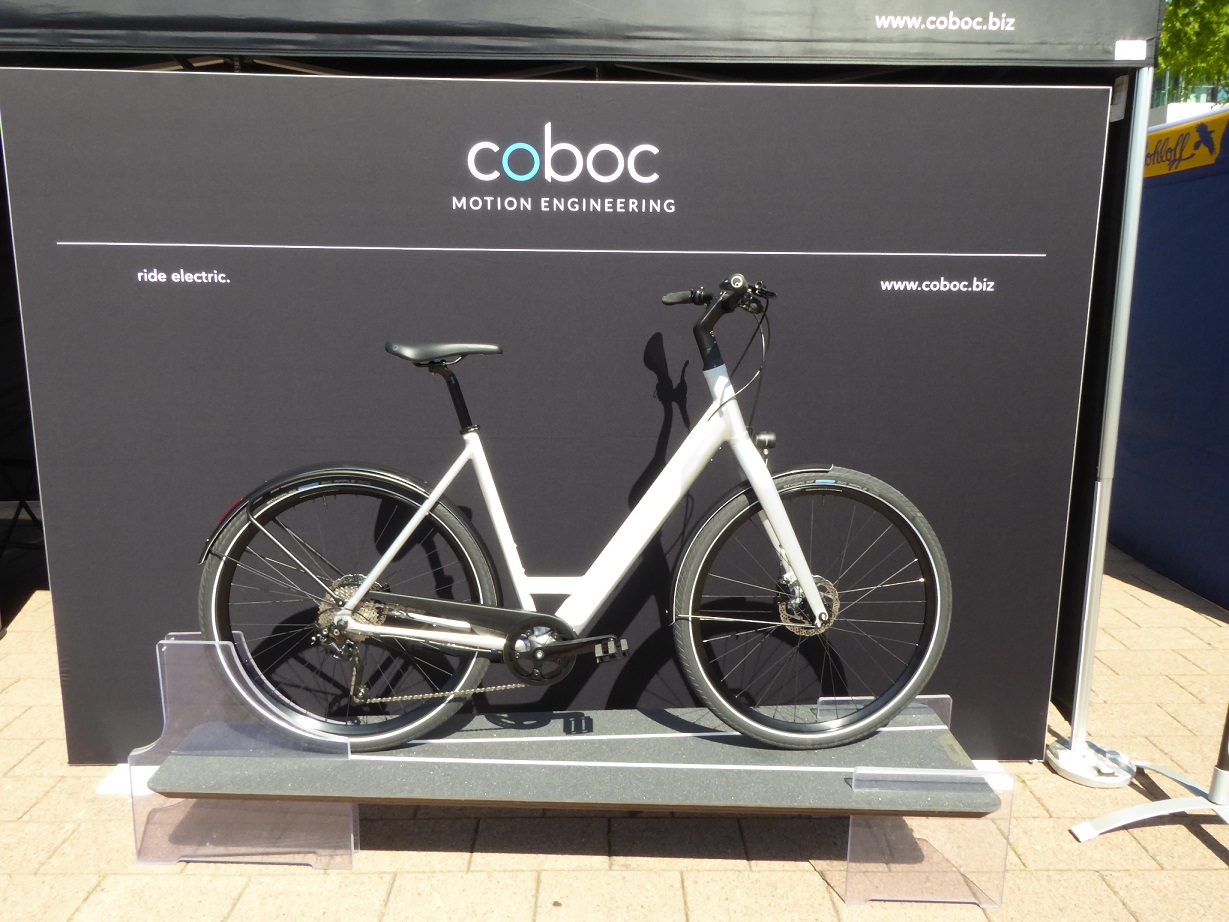 Here is the report from the Frankfurt Eurobike Urban Show.
New Yamaha Motors
Yamaha Motors recently announced it is introducing an updated flagship mid-drive, the PW-X2 and new 'sportive' mid drive the PW-ST, boasting their 'Quad Sensor System and Automatic Support Mode technologies.'
The PW-X2 boasts even higher output at high cadences whilst the PW-ST has an automatic support mode that that changes power level for you as your terrain and pedaling effort vary.
New Gates for Bosch
Gates Carbon Drive announced their new spider assembly to work with the new Bosch drive systems (Performance Line Speed, Performance Line CX, Cargo Line and Cargo Line Speed) that feature larger chainring sizes than the older Bosch motor models.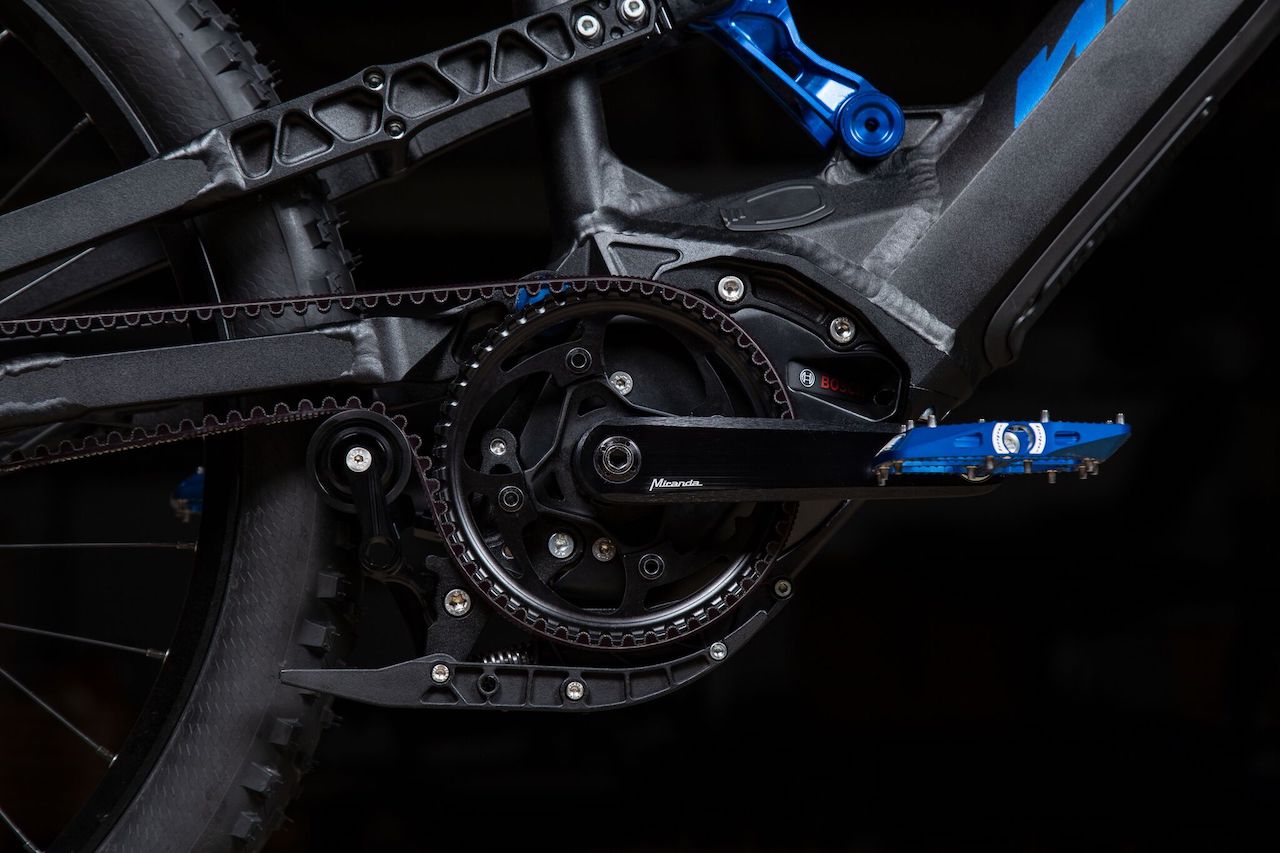 The spider assemblies are available in four-bolt or five-bolt spiders and multiple front sprocket options, from 39-tooth to 63-tooth, for a wide array of gearing options. They are designed to work with well with internally geared hub shifting systems from Shimano, Rohloff and enviolo.
"Bosch continues to drive innovation in the electric bike market, and our goal is to work in tandem with them to provide eBike designers with all of the components necessary to create the next generation of premium belt drive eBikes," says Todd Sellden, Global Director of Gates Carbon Drive.
eBike Events
Rad Power Bikes West Coast Tour
Rad Power Bikes is hitting the road! They will be stopping at the West Coast locations below for free test rides of their ebike line up and the first 25 people to complete a test ride will receive a limited edition T-shirt. Check out this page for more information.
Accessories
Velocker Lockable Cargo Carriers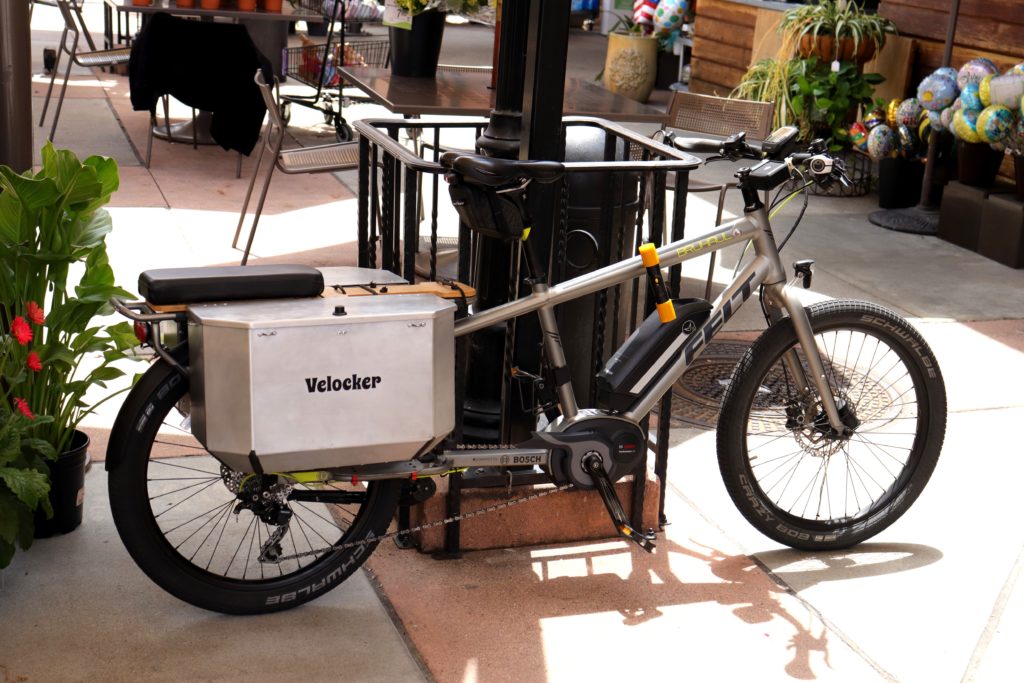 Velocker are lockable aluminum cargo boxes that are available for regular eBikes and long tail cargo eBikes. This is a good way to secure items while running errands around town.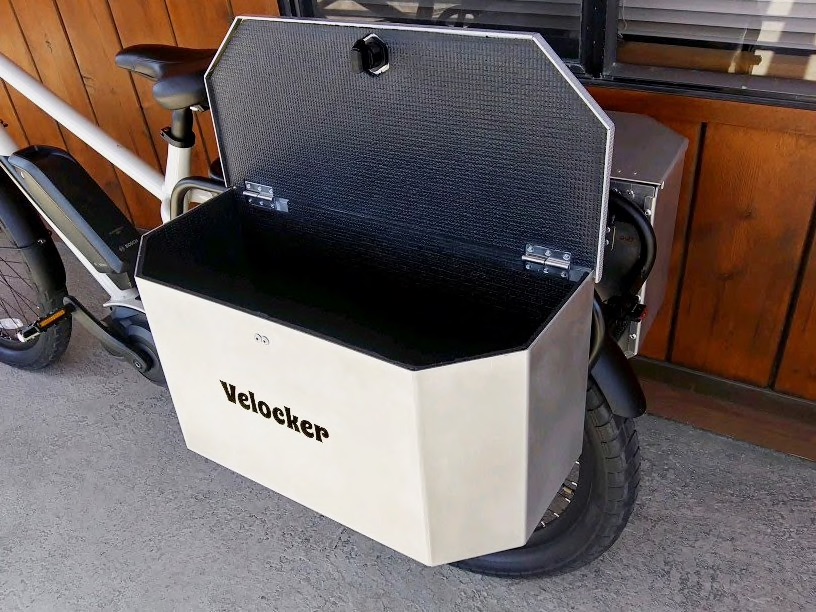 Some of the features are a no rattle design and easy removability. They have a lot of different options including full interior neoprene padding, carrying handle, shoulder strap, D rings attachments, interior cargo netting, etc.
The top can be removed for carrying larger cargo.
A cargo bike size box starts at $260 for a single and $450 for a double.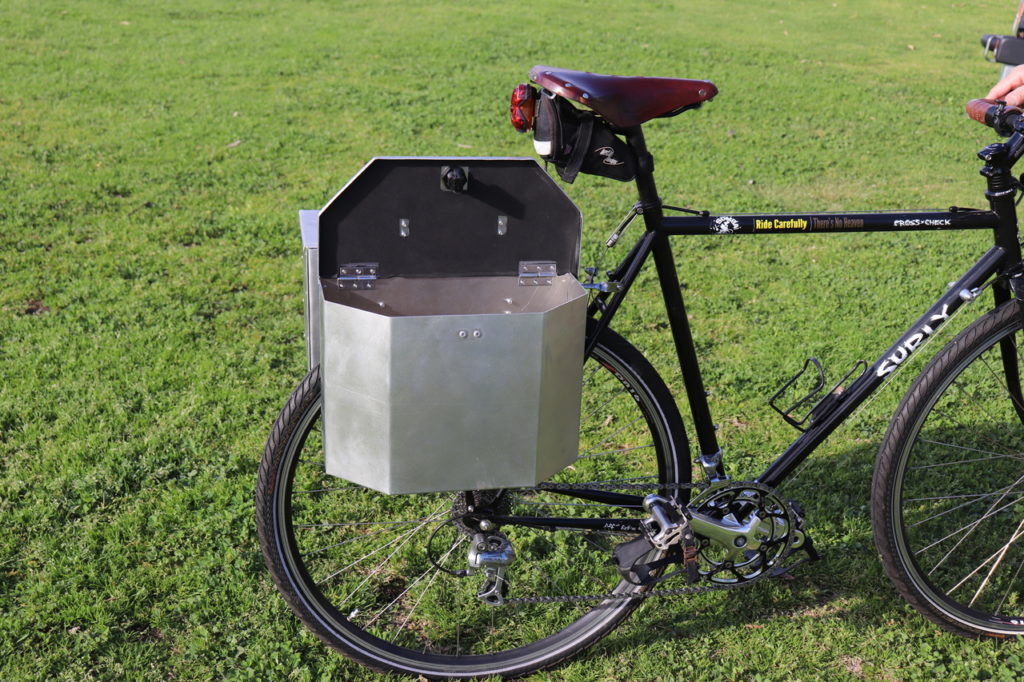 This is the Velocker for a traditional sized bike. Starting at $160 for a single and $290 for a double.
Here is a link to Velocker for more info.
Get Inspired
Former Tour de France Rider eBikes
Ribble Cycles just opened a new store in Leeds and during the event they presented former Tour de France stage winner Brian Robinson with a new Ribble Hybrid ALe.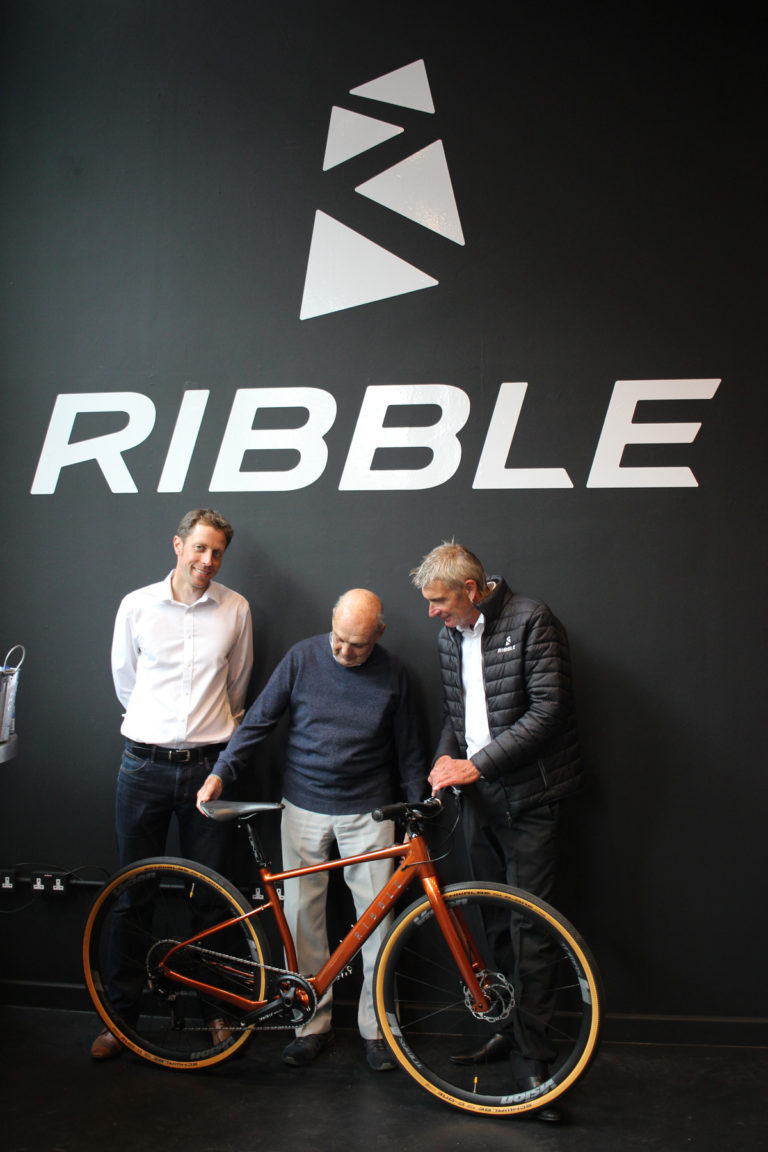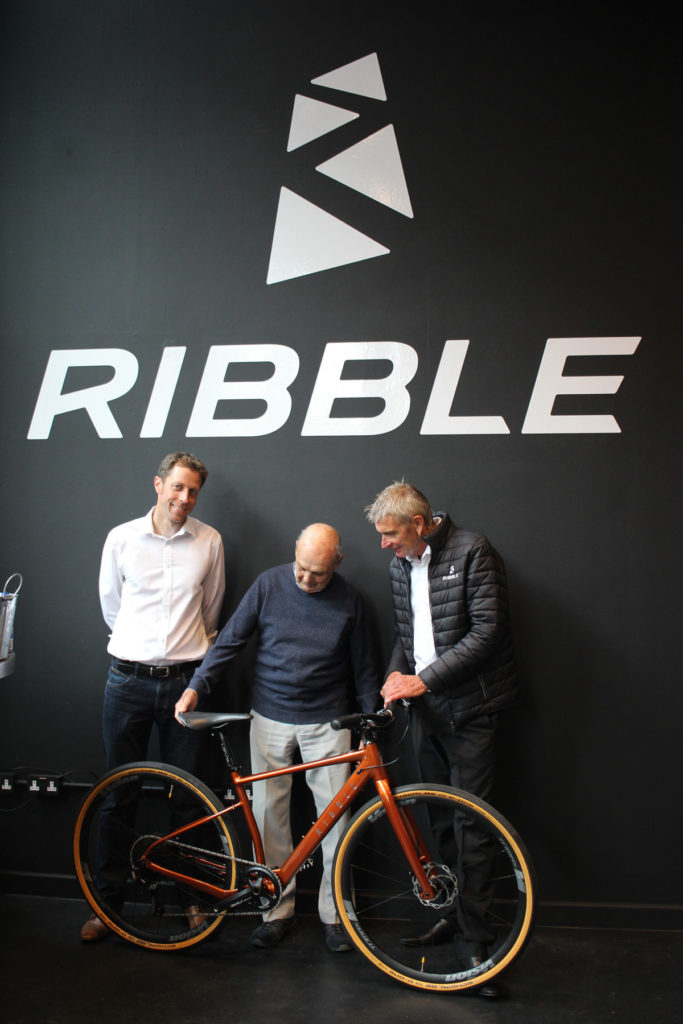 Mr. Robinson is 88 years old and joins Sean Yates (also a former Tour de France rider) as a Ribble Cyles brand ambassador.
Stay tuned for more e-bike news and reviews and thanks for reading!
-Pete
P.S. Don't forget to join the Electric Bike Report community for updates from the electric bike world, plus ebike riding and maintenance tips!
Reader Interactions