The New Elby Electric Bike [VIDEO]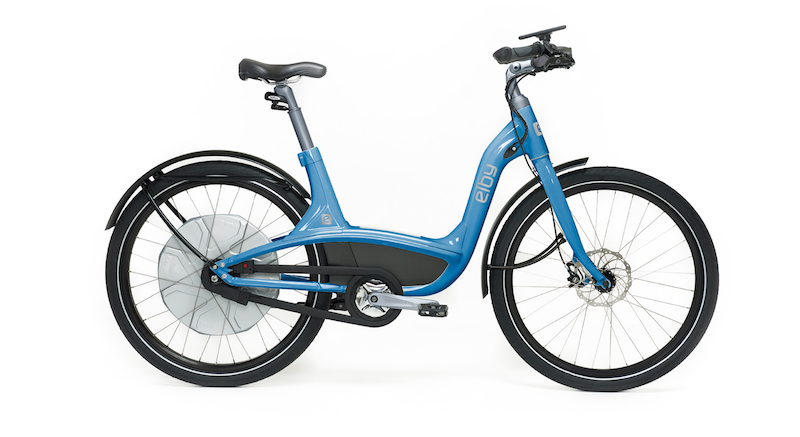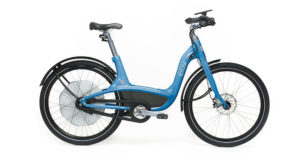 Elby is one of the latest new e-bike companies to make a splash in the e-bike world but they have an interesting background with BionX and the automotive industry.
This new Elby electric bike is a stylish step thru that has a well thought out design and accessory selection.
The step thru frame makes for an easy get on and go ride and the 48V 11.6ah (555 Wh) lithium battery is mounted low and centered to provide for good handling.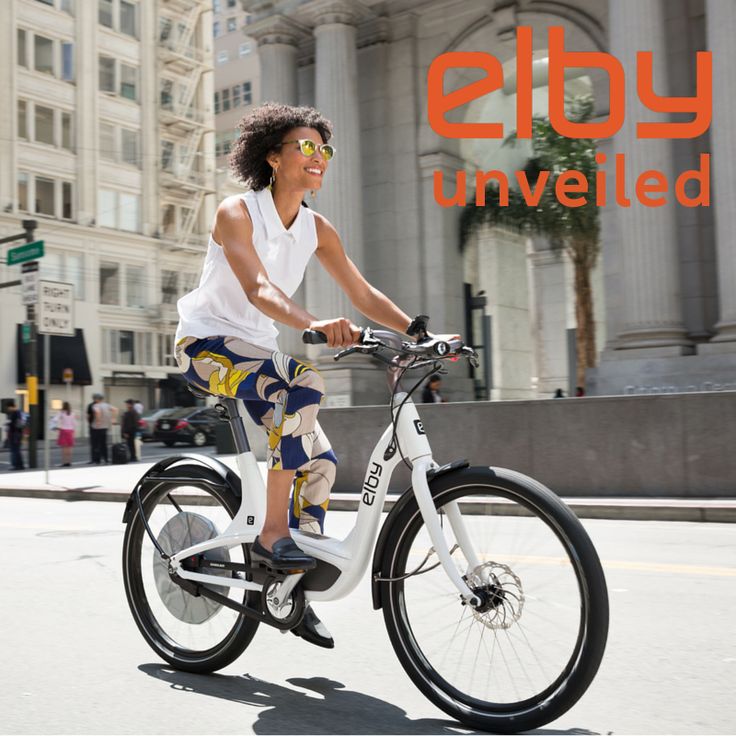 The BionX D Series 500 watt direct drive rear hub motor is spec'ed on the Elby along with the new BionX color display and RC3 remote control pad.
The Elby has the option of smartphone integration (iPhone) with an app for additional functionality and control, including navigation. The smartphone takes the place of the BionX color display.
Elby states that the bike will get 80 to 90 miles of range with the 555 watt hour battery. That seems pretty ambitious but it might be possible on the lowest assist setting with a fair bit of pedaling.
Like all BionX equipped bikes the Elby has 4 regenerative modes to recharge the battery when braking or if you want a really hard work out! The regen modes turn the motor into a generator of electricity where your pedal power recharges the battery.
The Elby keeps things simple and clean with an enclosed single speed drivetrain. Magura hydraulic brakes slow the Elby down.
The Elby is priced at $3,699. Here's a quick video of this new e-bike: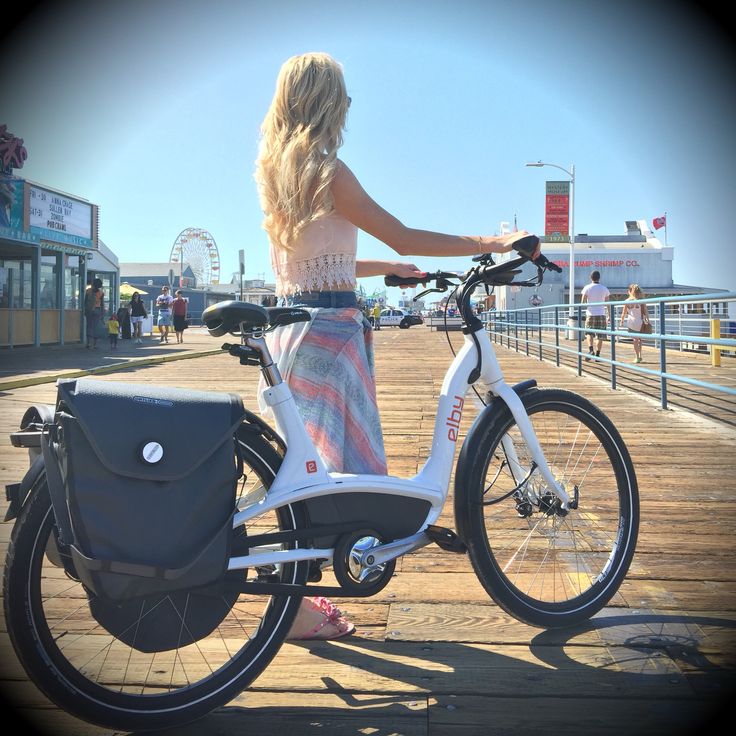 The Elby comes equipped with a lot of nice accessories to make getting around town very easy. Front and rear Super Nova lights, aluminum fenders, rear rack built into the rear fender, lock built into the seatpost, USB charge port, etc.
Here's a look at the different colors that the Elby comes in: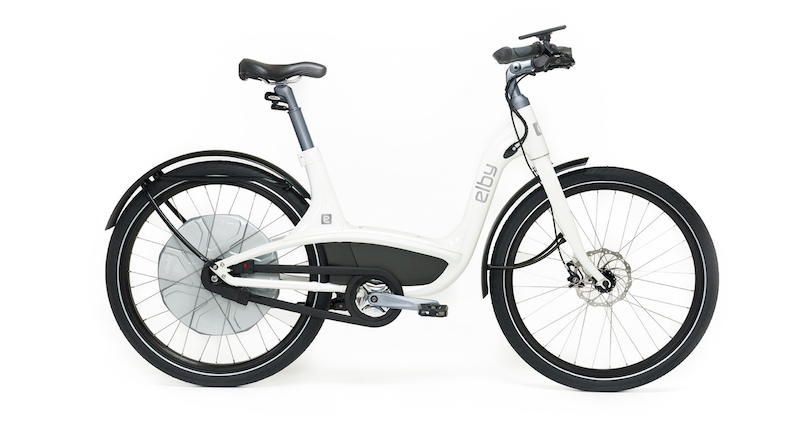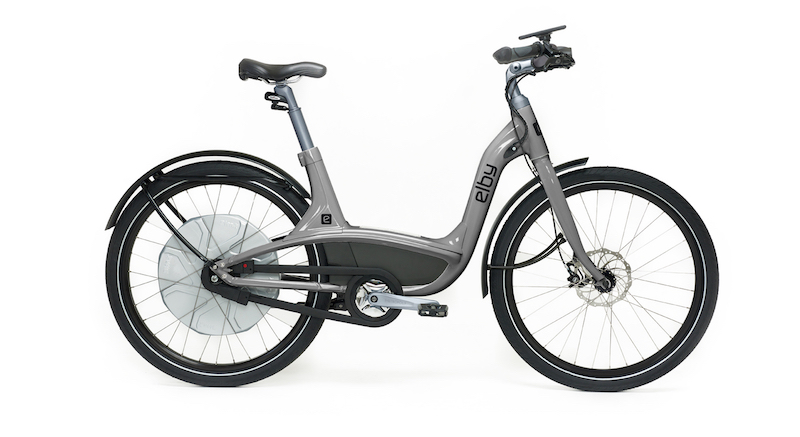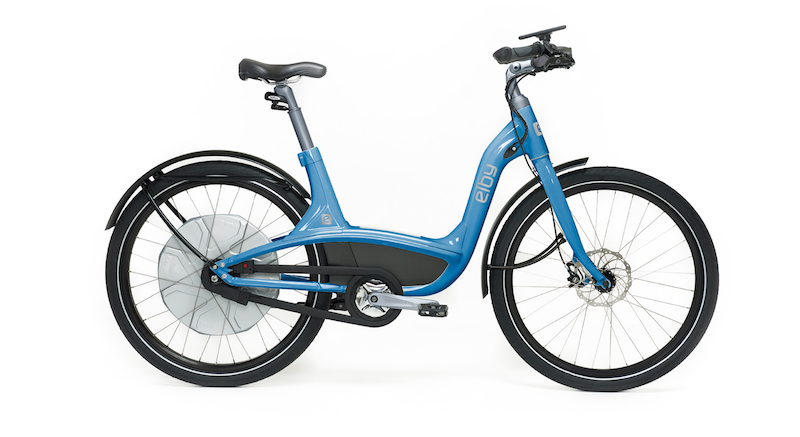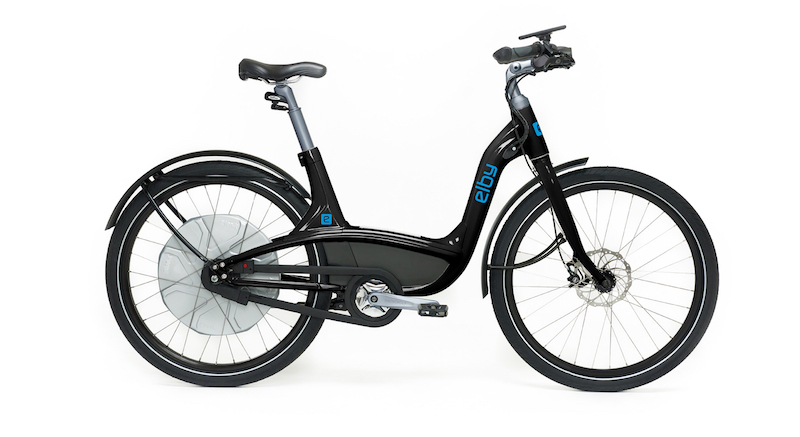 Elby is a new electric bike company on the scene but it's founders are veterans in the transportation industry.
Elby's founders, Frank Stronach and Fred Gingl, have a long history in the auto industry. Stronach founded Magna International, an auto parts manufacturer that has also built complete cars for Aston Martin, Porsche, BMW and Mini. Magna has also been involved with BionX International.
"I've always thought the shortest distance between two points is boring," says Stronach. "Fred and I have long shared a passion for stylish, efficient transportation and the inherent simplicity, versatility, and pure joy of riding a bicycle. With Elby, we wanted to marry that joy with a modern sophisticated design with fully integrated technology and category leading range that's incredibly easy for anyone to ride," adds Stronach.
"We looked at Elby as a way to infuse the automobile industry's level of design and systems integration into a very modern hybrid bike," says Gingl.
The Elby is priced at $3,699. It will be available through local dealers and available through the Elby website.
Stay tuned for more e-bike news!
-Pete
P.S. Don't forget to join the Electric Bike Report community for updates from the electric bike world, plus ebike riding and maintenance tips!
Reader Interactions