eBike News: Titanium eBike, Forbes on Faraday, Amsterdam eBike Share, & More! [VIDEOS]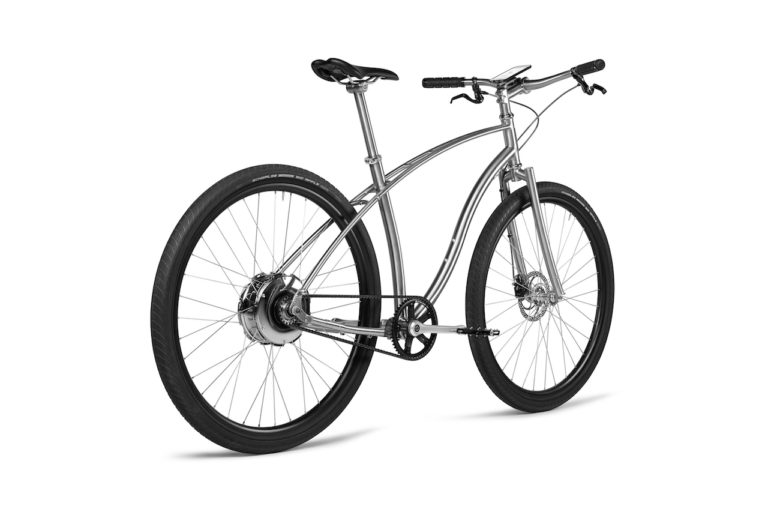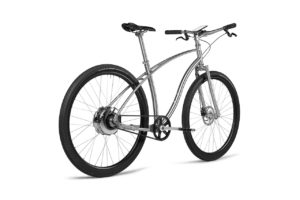 By Richard Peace
Budnitz Titanium Electric Bike 
If you are looking for a fancy eBike then you should checkout the custom Budnitz Model E -titanium electric bike (starts at $7,450) with the Zehus all in one hub and Gates Carbon belt drive.
The titanium version has a claimed weight of less than 30 pounds!
They also make a steel frame version that starts at $3,950. Here is a video with more:
https://vimeo.com/181816624
From Budnitz "Model E pairs a clean Gates Carbon Belt Drive with a Zehus Bike+ 250W electric rear hub from Italy. Motor, sensors, and 30V L-ion 160Wh battery are sealed within the high polish aluminum rear hub. The entire drivetrain is free of oil, completely protected against rain, grit and road debris and virtually maintenance free."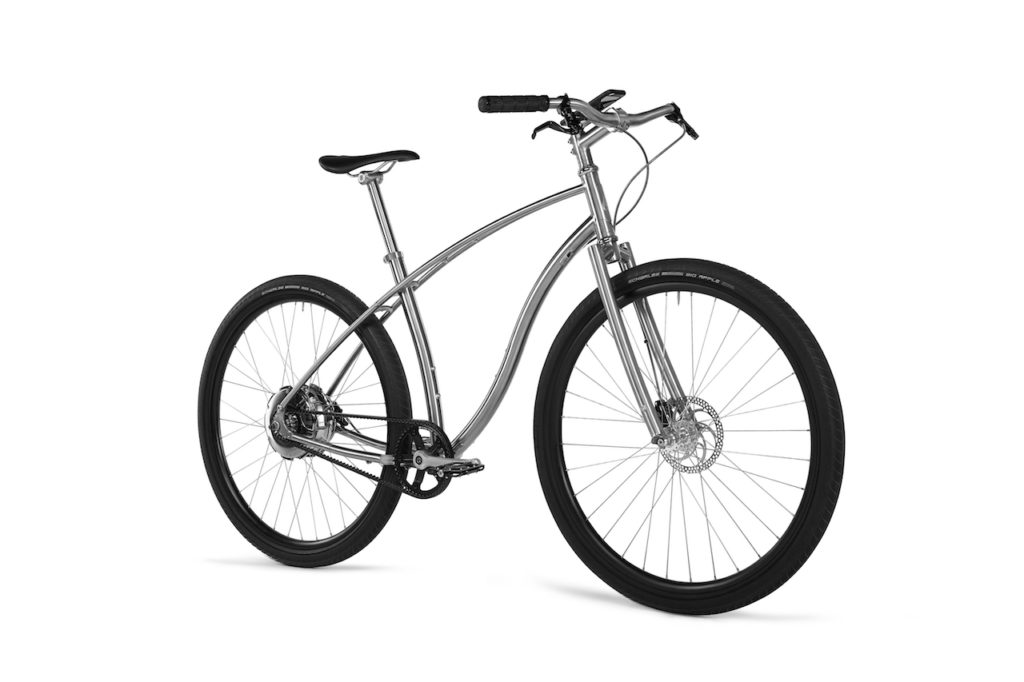 Forbes Crunch the Numbers on Faraday and the US Bike Market
Leading US business and finance magazine Forbes recently carried an interesting article on San Francisco based e-bike maker Faraday and the US electric bike market in general. In an interview with Faraday's founder, Adam Vollmer, it was revealed that sales value rose from $1 million in 2014 to $4 million in 2016.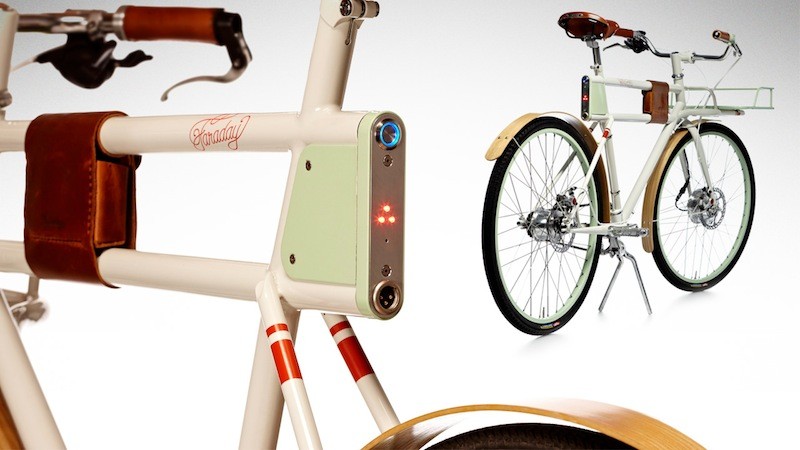 The article also sums up the state of the US electric bike market – annual sales worth $400 million today compared to $100 million in 2012 (according to Ed Benjamin of the Light Electric Vehicle Association), though it admits this is still very small beer compared to the multi-billion dollar e-bike industries of Europe and China. There are around 150 US brands, the two biggest being Pedego and ProechoTech say Forbes. 'The US is roughly ten years behind Europe' says Benjamin.
Faraday's bikes also get lots of positive coverage. Their Porteur and Cortland models are described as "elegant….While competitors tend towards the clunky and utilitarian". EBR also noted that Faraday were making strides for the US over at Eurobike too, so they look like a brand who may be going places in the future.
Brose Plug Automotive Tech with Visionbike
One item we overlooked in last week's roundup of new Eurobike tech was Brose's remarkable looking Visionbike. It features electronically adjustable and retractable seat and handlebars.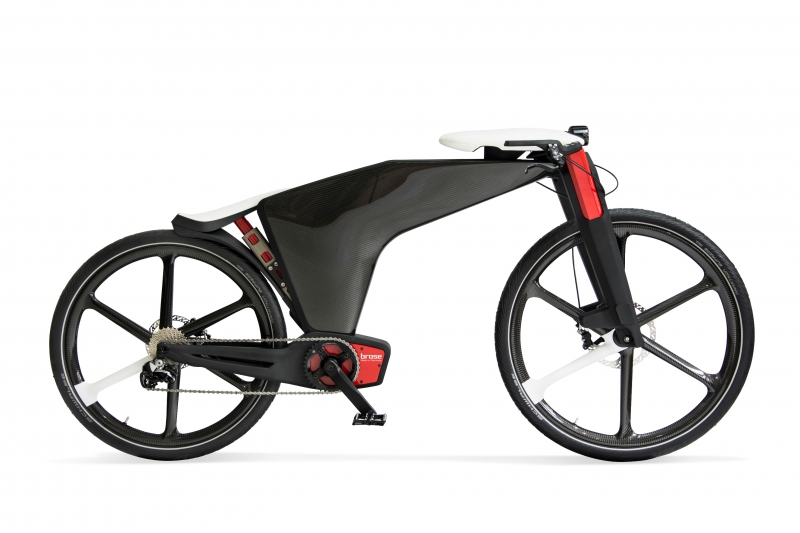 According to Christoph Bantle, General Manager Brose Antriebstechnik, quoted on the Bike Europe website  "The Visionsbike isn't a vision of something that will happen in the distant future, but rather an application-oriented study. We wish to show what kind of possibilities the further use of electric motors in the bicycle can offer."
Bike Europe says 'The mechatronics specialist wants to use the design study to encourage bicycle manufacturers to jointly develop new safety and comfort functions.'
Brose launched their high-end crank motors in 2014 and have had considerable success since, with the likes of Bulls, Fantic, Rotwild and Specialized amongst many others. They have also launched a 45kmh version of the original 25kmh motor.
Propel Electric Bikes on "Nightly Business Report" 
Here is a great video about Propel Electric Bikes founder Chris Nolte and his path of getting into the electric bike industry.
Major New Investment for Dutch City eBike Scheme
Amsterdam Climate and Energy Fund, e-bike manufacturer Qwic and other investors have apparently invested 2.1 million euros in bike sharing startup Urbee which aims to roll out an innovative e-bike share scheme.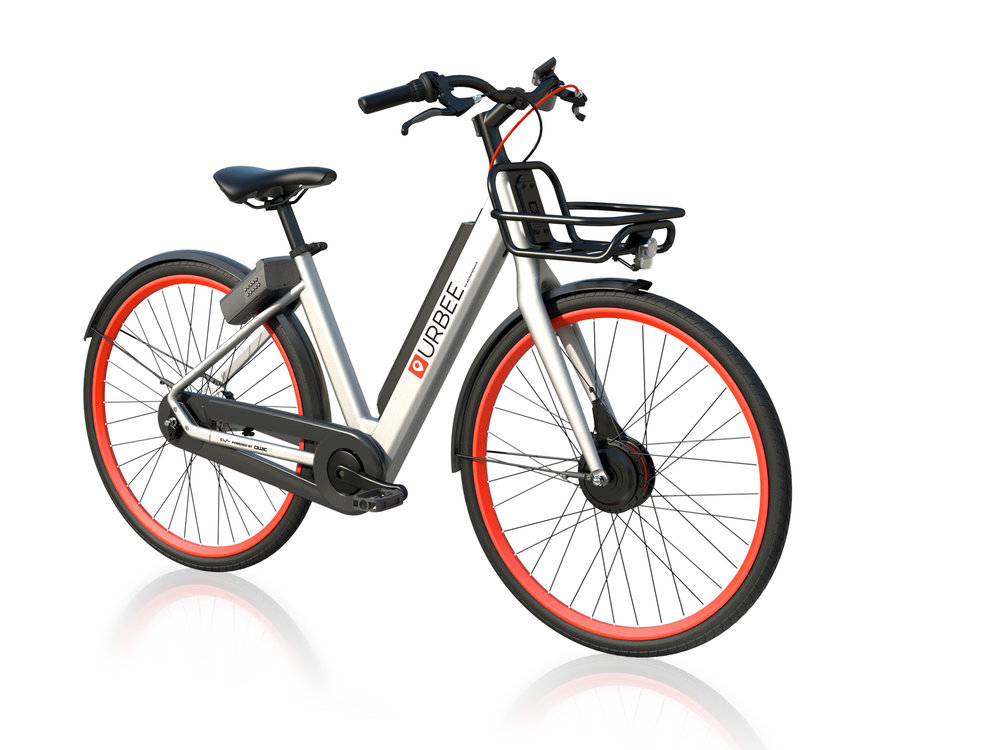 The Urbee model of e-bike sharing appears not to be based around installing expensive docking stations but rather uses existing bike parking and allows users to track and hire bikes via a smartphone app and its own unique system of smart lock and touchpad.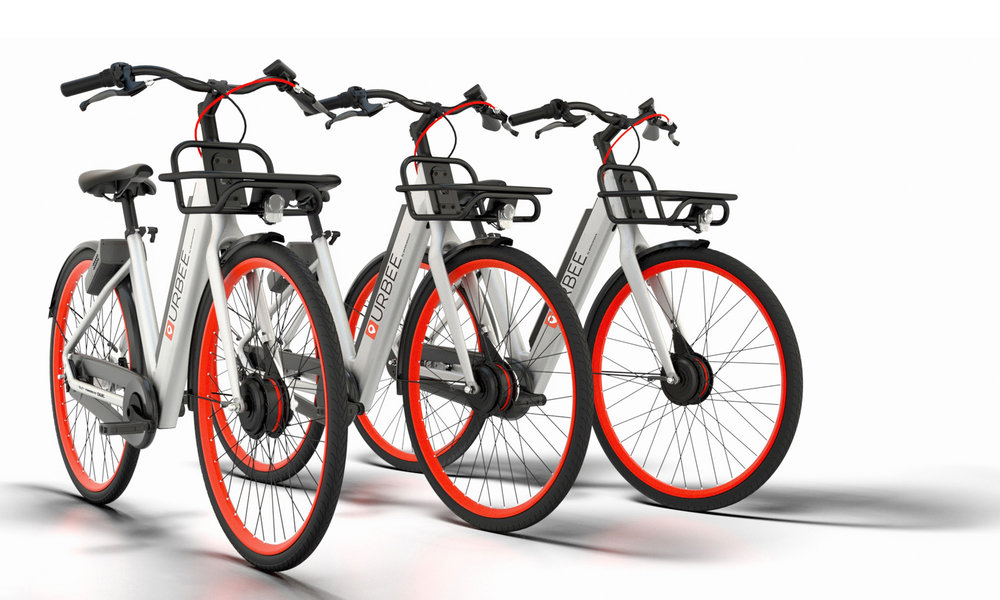 Autumn of 2016 should see a 'soft launch' in Amsterdam, using 300 bikes with the aim of launching a further 750 bikes in spring 2017, with the focus on businesses, hotels, restaurants and apartment blocks.
Cycles Maximus Launch 2017 Models
Before ceasing trading in 2009 the UK's Cycles Maximus had a great reputation as heavy duty, load carrying e-trikes. The business was relaunched in 2014 and has now announced three new models for 2017.
There will be four models in the 2017 range, CabTrike (a Pedicab with maximum space available for media. The Cab is still designed for 3 people), Cargo PickupTrike, Cargo VanTrike (a new high volume secure delivery option) and Custom FlatbedTrike (if want to get going on a Cycles Maximus at the lowest possible price).
Electric assistance will be offered from Heinzmann or Cedric Lynch motors and the latter 'can go anywhere at slow speed. We offer this option to customers with demanding hilly terrain, consistently heavy loads or off road conditions' say CM.
Showtime UK
The Cycle Show is one of the UK's two major cycle shows and runs 22-25th September (22nd Sept trade only followed by consumer days) in Birmingham. It will feature many electric bike brands and a very popular test track.
For the first time the 'e-bike village' will be sponsored by Shimano STEPS.
UK's Sunday Times Newspaper in Speed Pedelecs Sting
The UK's cycle business site BikeBiz has reported on a piece in the major 'broadsheet' media the Sunday Times in which a journalist visited an e-bike retailer and was reportedly sold speed pedelecs without being explicitly warned they are classed as mopeds in UK law. The article also reported on the practice of selling dongles to e-bike customers that could later be used to derestrict the bikes.
Pending Brexit and the UK's legal disentanglement from Europe, speed pedelecs are covered by the relevant European law and need type approval as L1e-B category mopeds (up to 4kW of power and a top assisted speed of 28mph).
New Zealand students challenged to build e-bikes
New Zealand students Denis Mansell and Joshua Love-Parata from Tauhare College are putting together an interesting looking mid-drive made from many parts salvaged from the scrap heap to be raced at an event known as EVolocity Waikato which aims to nurture mechanical and electrical engineering skills. More than 70 students from 12 schools are taking part in the regional competition. The designs range from four-wheel go-karts to two-wheeler bikes.
"Learning with your hands is as important as learning with your head," said competition scrutineer and mentor Stew Lister,"but that's been a bit lost in today's society because there's so much competing for a young person's attention."
Check out the interesting drag design, inspired by the film The World's Fastest Indian –
That's it for now. Stay tuned for more e-bike news.
P.S. Don't forget to join the Electric Bike Report community for updates from the electric bike world, plus ebike riding and maintenance tips!
Reader Interactions