eBike News: Adventure in the Alps, eCargo Challenge, Faraday Acquired, CES, & More! [VIDEOS]
Netherlands Pons Acquires US's Faraday
Showing the growing value of the US e-bike market, European giant Pon Holdings has acquired US's Faraday.
Faraday makes stylish retro-inspired city bikes and were featured in EBR back in September 2016, where their impressive commercial growth was revealed.
Here is a look at the latest Faraday eBikes with founder Adam Vollmer who will continue to be the managing director of the company:
Pon Holdings stated "Demand for e-bikes as a sustainable and affordable solution for commuters is growing throughout North America. The combination of Faraday Bicycles' innovative products and the advantages of scale represented by the international Pon organization significantly increases both parties' growth potential."
Pon is a huge company and their bicycle division already owns Gazelle, Derby Cycles (which includes major e-bike brands Raleigh and Kalkhoff) and Union. Globally, Pon has nearly 13,000 employees and its interests include tires, road and earthmoving machinery and generators.
Across the Alps by Haibike?
This promo video from one of Europe's most successful e-bike companies, Haibike, is a teaser for a summer 2017 trip across the mighty Alps to be undertaken by three riders, amongst them Germany's most successful freerider and a Trans Alp expert.
The 600km long trip will take them from Eisbee in southern Germany to Venice in northern Italy via several thousands of metres of altitude gain and some utterly thrilling sounding singletrack….good luck!
Lithium Cycles Super 73 Showcased at Las Vegas Consumer Tech Show.
This informative video from the BBC gives some interesting tidbits of info about Lithium Cycles Super73 and other electric vehicles which recently made an appearance at the CES show in Las Vegas.
Not only does the all terrain bike look fun but we also learn that it came about via a successful Kickstarter campaign, raising almost US$500,000. There's also good footage of the Orange County workshop where they are made.
Get Inspired
After the War….US Iraq Vet Discovers E-bikes
Entrepreneur magazine recently covered the story of former army reservist Chris Nolte. He prides his Brooklyn business Propel Bikes on finding solutions to individual riding requirements or limitations.
Here's his story in his own words:
Good work Chris!
Urban Arrow lands in London …and Takes up the Challenge
Urban Arrow won a Eurobike starup award back in 2010 and has since gone on to become a leading e-cargo bike company. They are now available from London's Fully Charged retailer who have put out this entertaining promo video where the e-cargo takes on a van…with the help of well-known celeb performance car driver the Stig.
A Real DIY Project…the 2CV E-Bike
If you want an ultimate DIY project you could follow Luca Agnelli from Paris and convert parts of a classic car design, in this case a Citroen 2CV into a 3-wheel pedelec! Looks like it would make an ideal and very Parisian e-bike taxi.
Fat Bike World Championships
Okay, they don't have an electric category yet, but this looks like a lot of fun! The 2017 Fat Bike Worlds is coming up on January 26-29 in Crested Butte, Colorado. Here is a video recap from the 2016 Worlds:
If they ever have an electric category maybe they can add some unique challenges like pulling someone on a sled for a portion of the course.
Cycling Products
Rejjee selected by USA Cycling as Official Bicycle Registry
The anti-theft mobile app startup Rejjee, has been selected by USA Cycling as their official bicycle registry. The selection follows Rejjee's hugely successful SAFE Bikes program launched in the greater Boston area which apparently returned stolen bikes at a rate seven times higher than the national average.
Rejjee uses Cloud services to track and recover stolen bikes, describing itself as 'a home inventory mobile app that makes registering personal property simple and easy.' Registration means logging your bike's serial number. Rejjee security stickers can be added to act as a theft deterrent and to aid ID in the case of theft.
In response to the more than two million bikes stolen each year in the US, the two organizations are launching a drive to register 1,000,000 bikes in 2017. Proceeds from bike registration and purchase of security stickers which aid local law enforcement in connecting with owners will help support USA Cycling and the USA Cycling Team.
Rejjee's mission is to take $1B in stolen goods off the internet.
Cycle Infrastructure
New York's Upper East Side's NYPress reported on one benefit for cyclists of the completion of the Second Avenue subway; a new section of segregated bike lane. There are plans for further sections of Second Avenue to have similar lanes.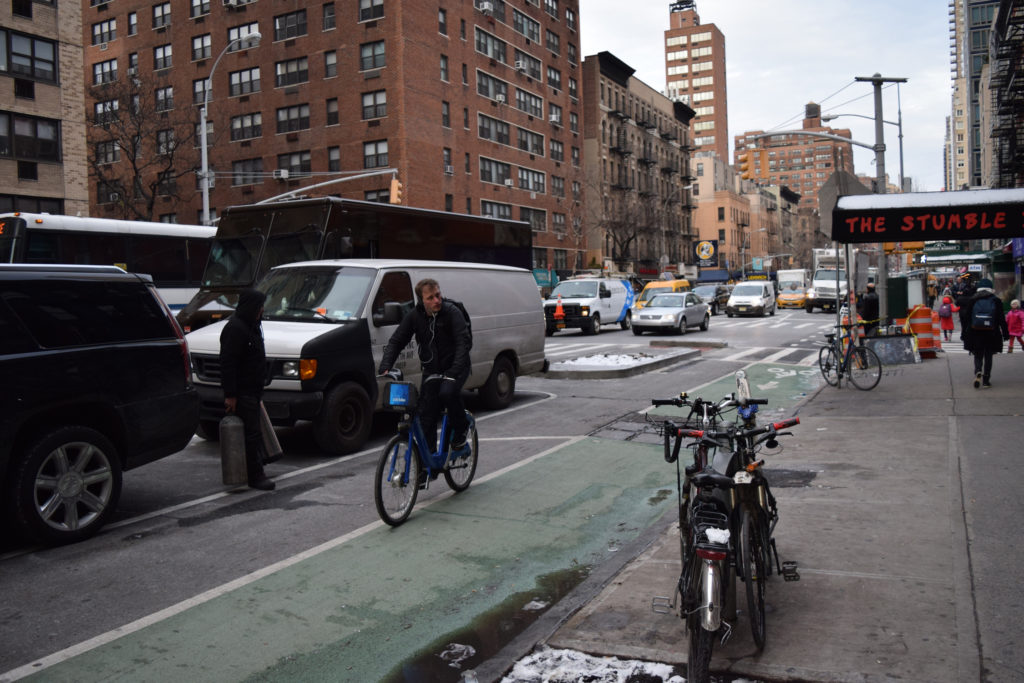 New bike lanes often face the accusation that they will increase traffic congestion, but this feature from Pittsburgh contains plenty if evidence to the contrary:
'In New York City, a protected bike lane on Columbus Avenue actually improved congestion, decreasing travel time for cars from 4.5 minutes to 3 minutes along a 20-block stretch. In Minneapolis, the U.S.'s top bike-commuting city, news-data website fivethirtyeight.com studied 10 segments in the Minnesota city in 2014 and determined that the addition of a bike lane at the cost of a car lane had no affect on traffic times for cars.'
Meanwhile the UK's Guardian reports from the west coast that Uber's self driving cars are on trial in San Francisco and are causing consternation amongst cyclists, particularly for the way they cross cycle lanes.
E-bike Biz
The Bike Place: E-bike Firms Looking for UK Dealers
There looks to be several opportunities for UK dealers interested in selling e-bikes to discuss the prospect at The Bike Place show at the well-known Silverstone Circuit from 29th-31st December.
Amongst those in attendance will be major distributors and retailers such as 50 Cycles and Amps Cycles.
Stay Tuned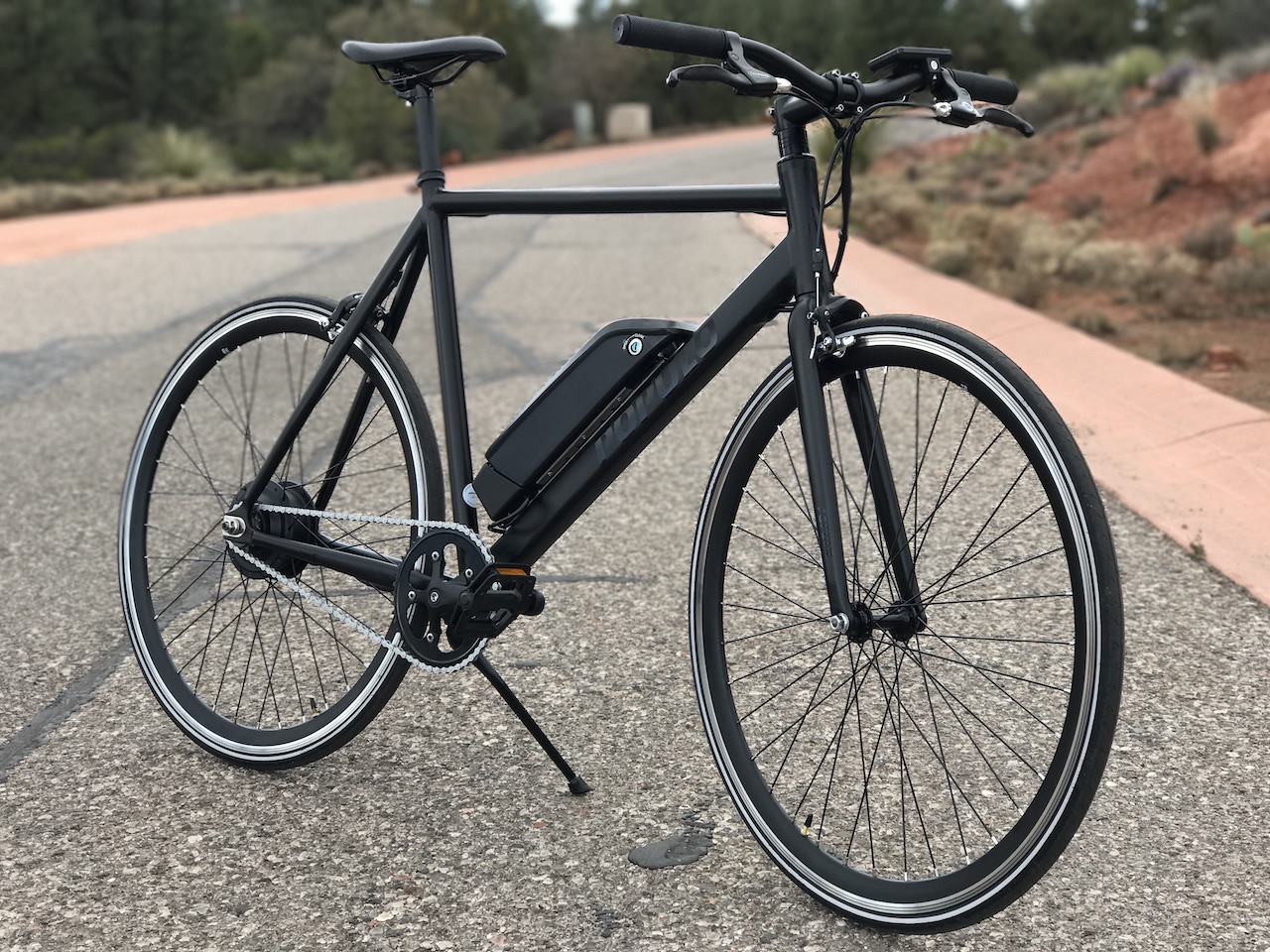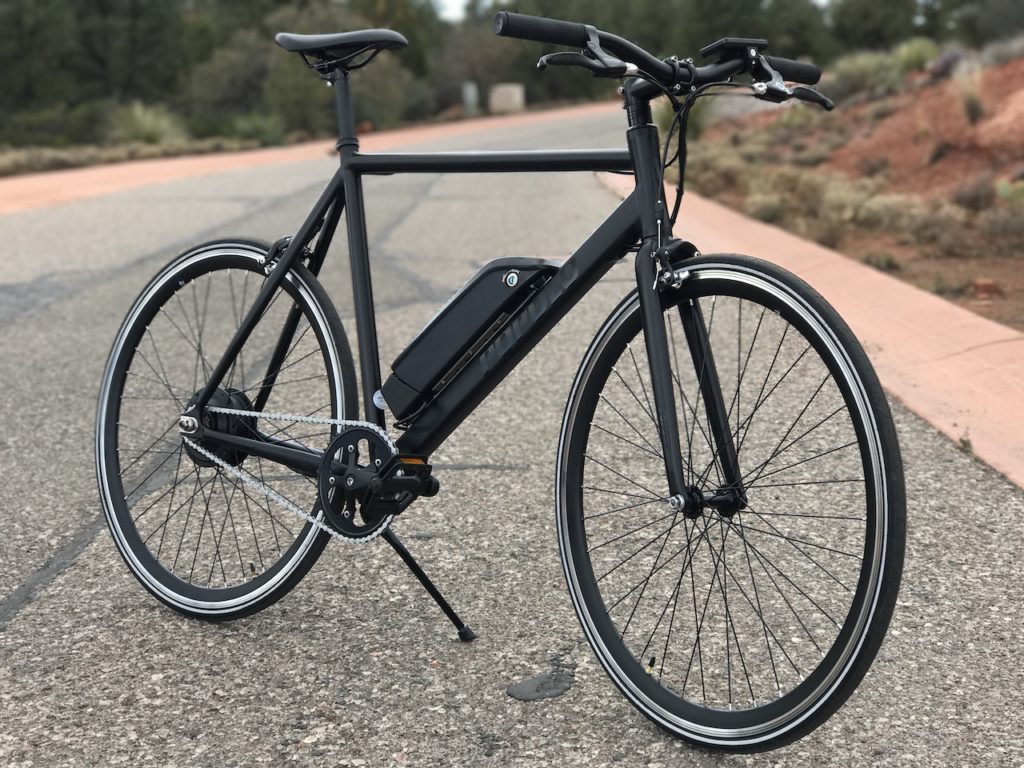 The Populo Sport has arrived for testing and review. This fixie style eBike is priced at $999 and you can learn more about it here. Stay tuned for the full review!
And stay tuned for more e-bike news and thanks for reading!
-Richard
P.S. Don't forget to join the Electric Bike Report community for updates from the electric bike world, plus ebike riding and maintenance tips!
Reader Interactions