eBike News: Rim Motors, eCargo Food Delivery, Win an eBike, Winter eMTB Riding, & More! [VIDEOS]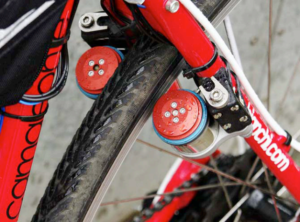 In this week's eBike news roundup:
Lightweight rim motors
New friction drive motor
Enter to win a $4,000 eBike
Food delivery with electric cargo bikes
Winter eMTB riding in France
And more!
Velospeeder Now Available for Bromptons
Velogical is an ingenious German engineering firm who, after developing the highly efficient and tiny Velogical rim dynamo, went on to apply the principles in reverse so to speak, to develop the extremely lightweight Velospeeder e-assist rim drive system.
Two small motors are spring tensioned against the wheel rim and a crank motion sensor kicks the motors into action on pedalling.
Here is a video with some of the highlights:
Velogical say the motors are not meant to give mountain bike style power but more of a helping hand. The kit is claimed to add around 2kg or 4.4 pounds (total weight including battery) with a claimed range of up to 25 miles.
Whilst the original design has been around for a while, Velogical have now produced a Velospeeder kit version for the classic UK design, the Brompton folding bike, made to fit models with a standard rear rack only.
Price is from around €1,400 and order enquiries should be addressed directly to Velogical.
The company say the kit can be self-fitted by a careful and competent bike mechanic.
Ease Friction Drive Seeks Industry Partner
Bikebiz recently reported on newly-developed friction drive kit the Ease, the product of collaborative work at Technical Universities in Munich and Nanyang.
Joint developer Felix Römer claims the unit weighs only 3.5kg and can be fitted to almost any bike in around ten seconds.
New E-Bikes Premiered at UK's Icebike
Adventure is a UK-based bike company and have announced they will debut a new Shimnao STEPS powered model at industry show Icebike.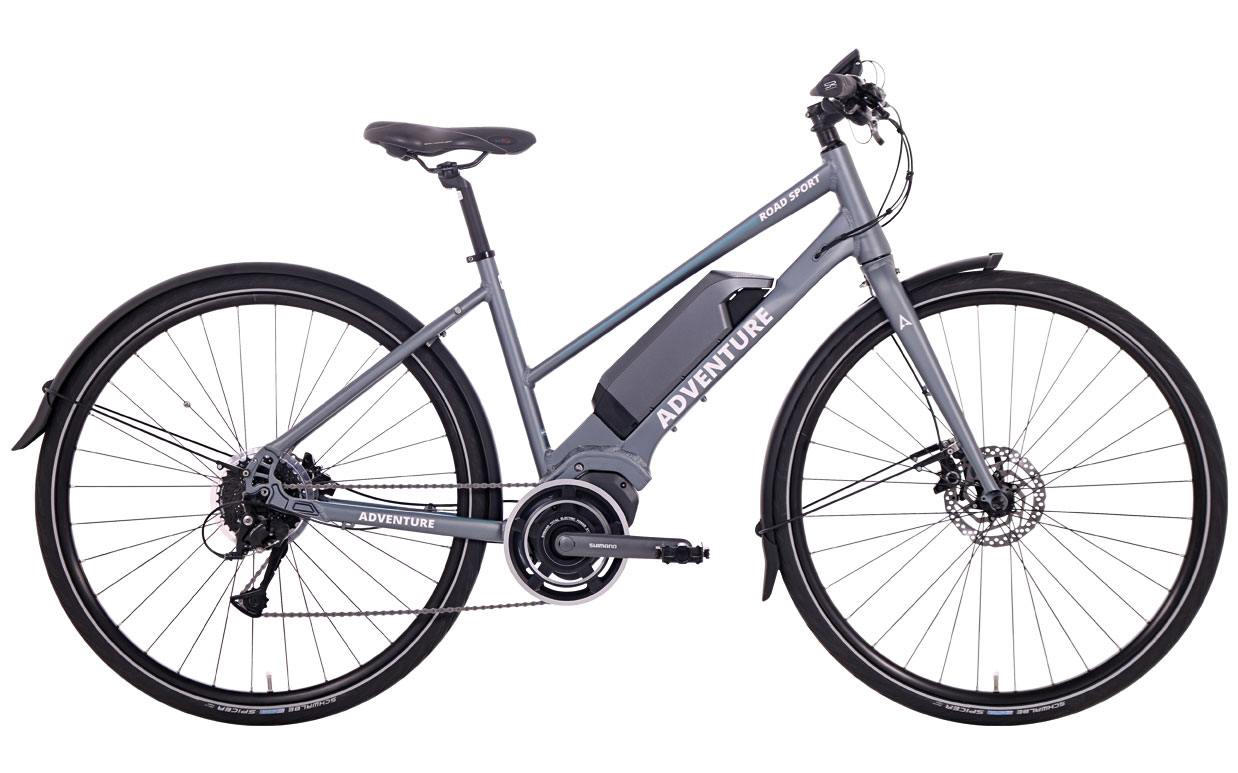 Their Road Sport model looks well-equipped with hydraulic discs, mudguards and braze-ons for racks and the sub £2000 price tag looks competitive.

The Latest from Gecko Soild Tyre Tests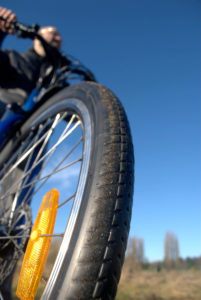 We have tested Gecko 'solid' tyres at EBR already, but the company has recently rolled out a new size with a softer compound that gives a more comfortable ride.
The rubber itself has also been lightened to produce lighter tyres with a new size of 26 x 1.75" has been produced to go alongside the existing 26 x 1.5" (which will now also incorporate the new lighter material).
Both sizes are designed to fit ETRTO 559 x 19c.
Gecko are also developing a higher modulus (harder) version of the new 26 x 1.75" tyre.
Get Inspired
Enter to Win a $4,000 Tempo eBike
The Long Beach, CA Electric Bike Expo is coming up on Feb 24-26 and in addition to riding the latest electric bikes for free you can enter to win a $4,000 Tempo eBike. Raffle tickets will be sold for $5 at the expo only. The raffle proceeds will benefit Walk Bike Long Beach + Austism:Speaks LA branch.
French Mountain Bikers Winter Test E-MTBs
Proving the weather shouldn't be an obstacle to getting out e-biking, French Enduro riders Jean-Roch Vecten and Vincent Ancelin take a ride on e-MTBs around France's Champagne region.
The video proves, if proof were needed, that e-MTBs can do any anything regular MTBs can do, and they seem to have been taken to heart by these accomplished riders.
Local Fresh Food Delivered by E-Bike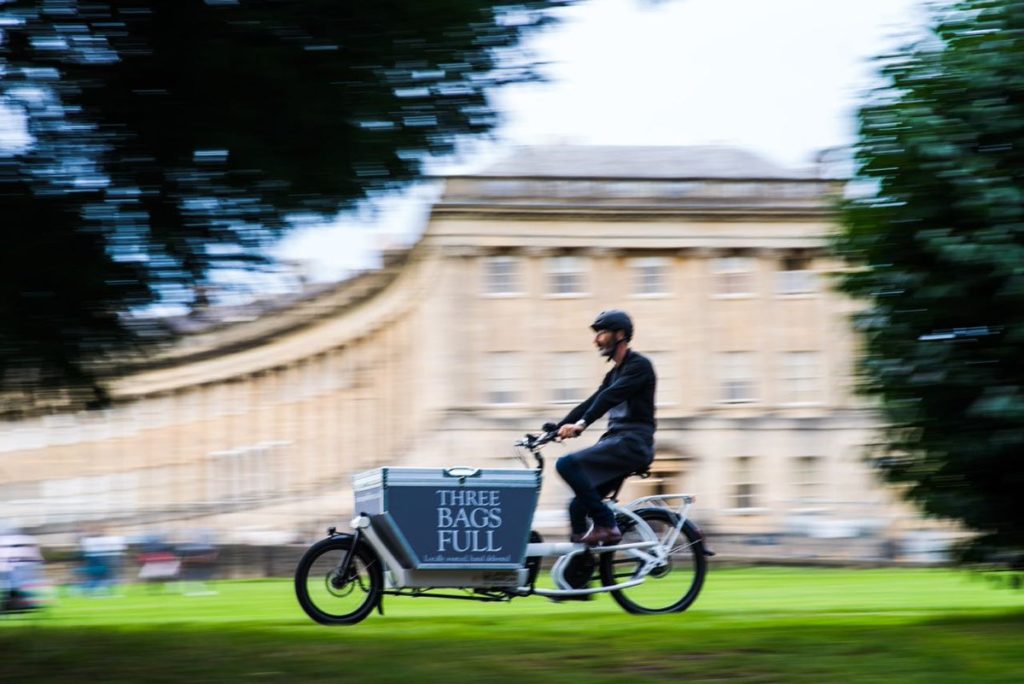 Three Bags Full, a food delivery service in the south-west of the UK, combines fresh local food with e-bike delivery. Stephen Paul, who runs the service, clearly sees it as a win-win situation, reducing congestion and pollution whilst bringing a service to the public. Food is collected at dawn on the day of delivery.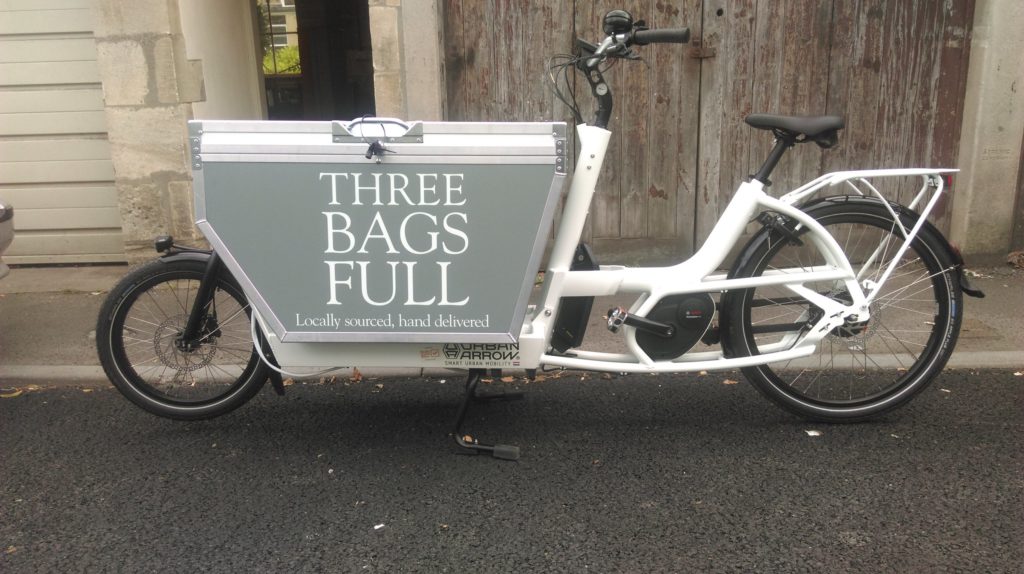 The Bosch-powered Urban Arrow model they use was supplied by Really Useful Bikes.
Cambridge's Bike Man Will E-convert You
Cambridge, UK is one of the countries leading cycling cities, and although largely flat, it's perhaps not surprising to see that e-bikes have presented a business opportunity for mobile bike-fixing service The Bike Man. At £600 (around US$750) for a newly converted e-bike the price looks extremely attractive.
Cycle Infrastructure
New York Leads the Cycleway
Cycling Industry News reports that New York appears to be leading the way in terms of cycle growth. This article says that New York Department of Transportation reports an 80% increase in cycling over the past five years. The graph in this article also suggests that cycling is increasing at a faster rate in New York compared to other 'peer cities' were cycling is also on the rise. New York's Citi Bike hire scheme is the largest in the U.S.
Seattle Drops Bike Share Plans
Streetsblog has reported that Seattle will now not press ahead with expansion plans for its bike share system that included an electric option courtesy of Canadian firm Bewegen. Indeed, as the article points out, the existing scheme is to scrapped, and cites factors such as the all ages helmet law and the city's failure to 'scale-up' Pronto to make it more usable.
E-bike Biz
The eBike Scene in Santa Cruz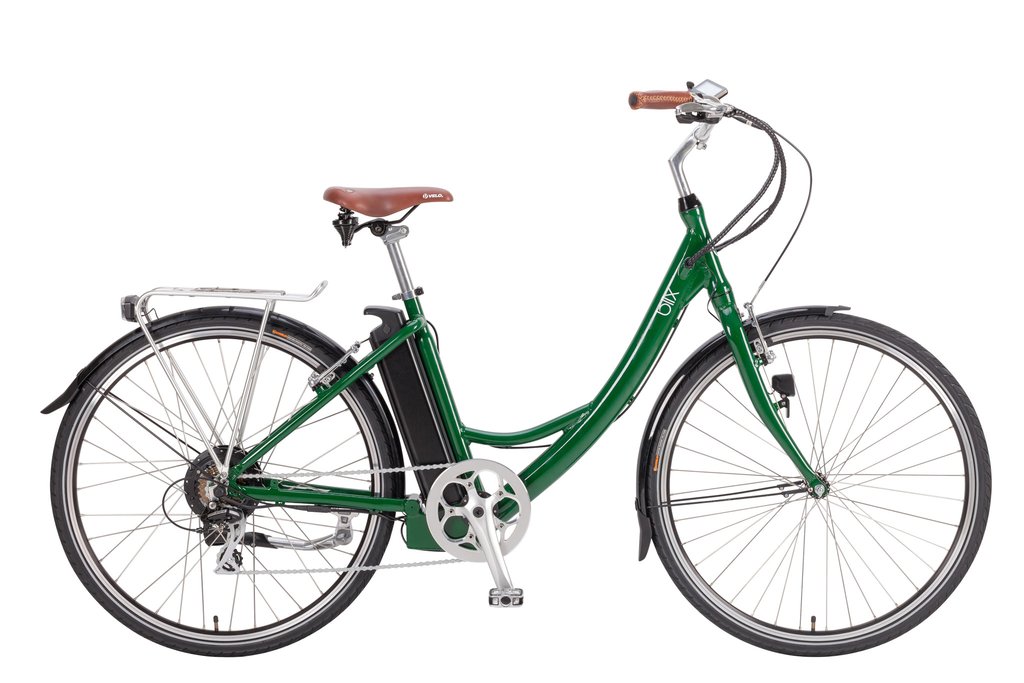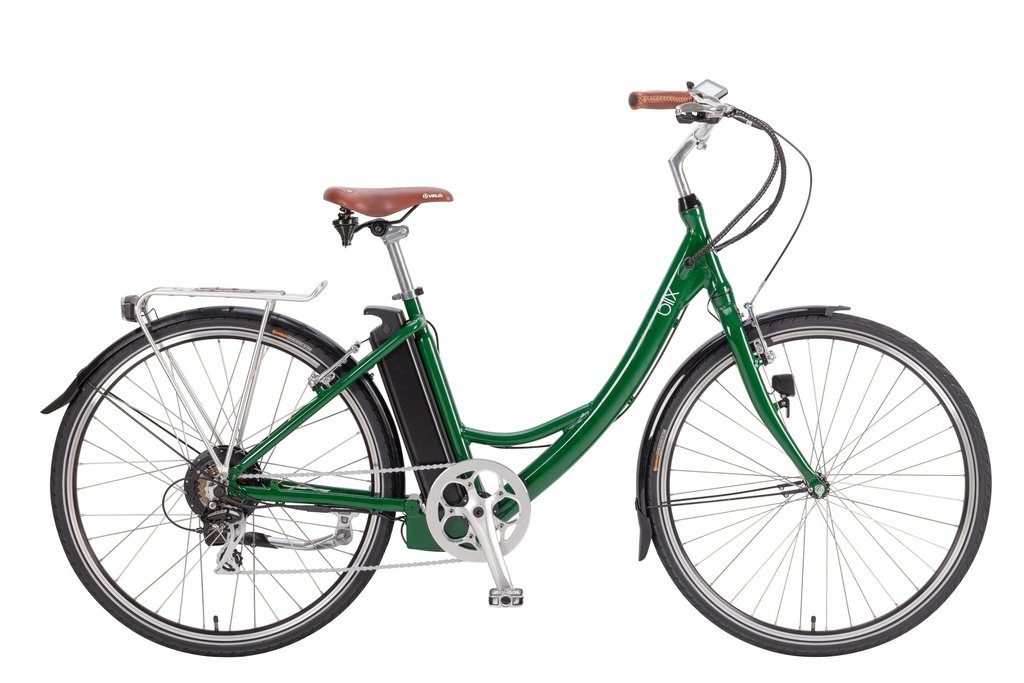 Blix was recently featured in this article about the electric bike scene in Santa Cruz, CA where they have their US headquarters.
Larger eBike Batteries
BMZ has announced that they will be rolling out their new eBike battery packs using the new larger 21700 lithium cells. The stated benefits are increased capacity, 12 year lifespan, 80% charge in 15 minutes, and increased discharge current. Bike Europe has more.
New European Speed Pedelec Certification Standards Rolling Out
Bike Europe reports that the list of certified S-pedelec components is growing – the new law introduced from the start of 2017 means not only the speed pedelec itself but many of the components need certification. There does look to be some potential for confusion though, with a mixture of EU-wide and national standards regulating what lights, helmets, indicators etc. are permissible.
Patrick and Ed Benjamin have also picked up on the trend for speed e-bikes in the US and in this interesting article they laud the state of California for introducing speed e-bike legislation and also make a plea for some national standards to create a legal category between the regular 20mph e-bikes and full moped classification.
Italian E-cool Heads to the US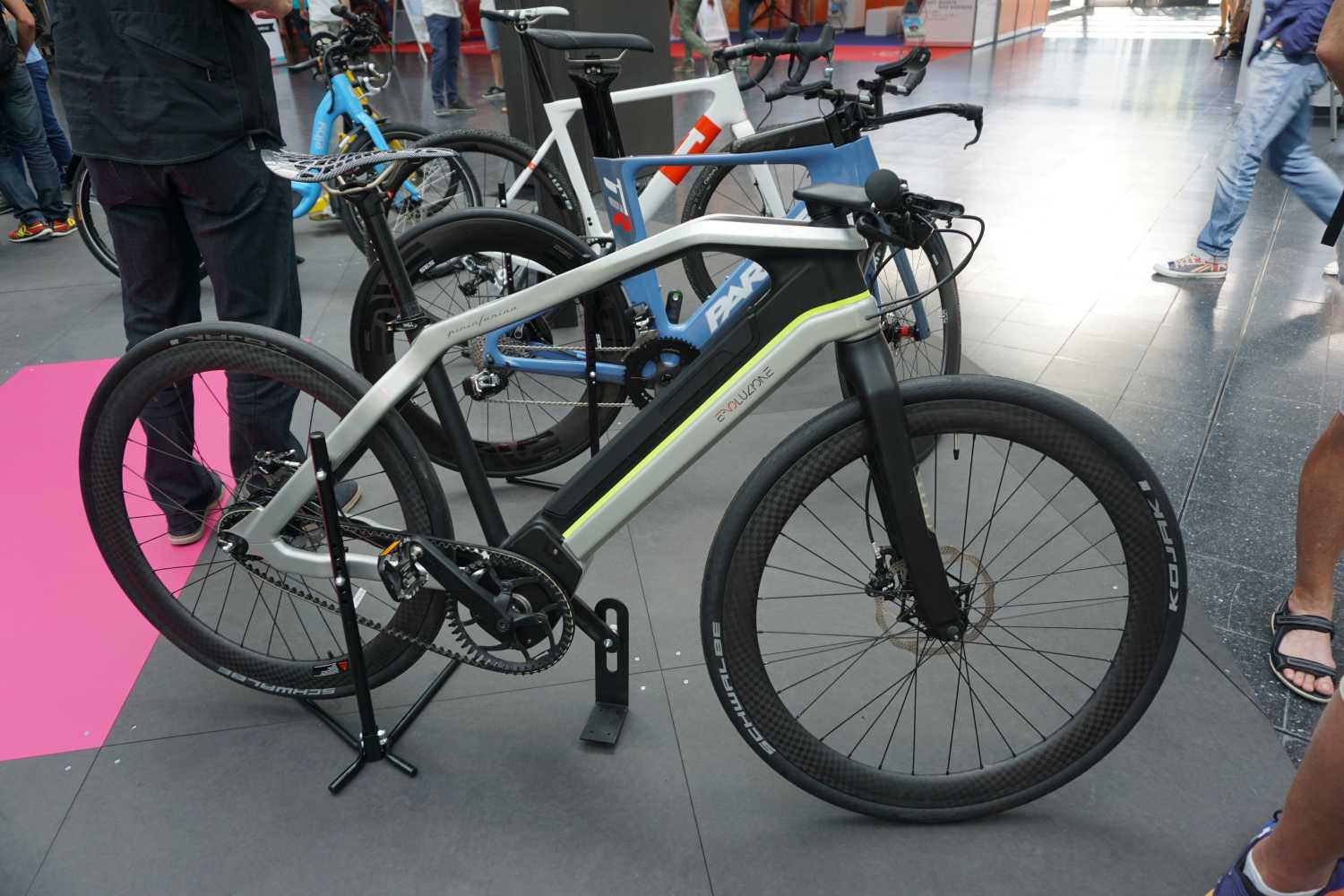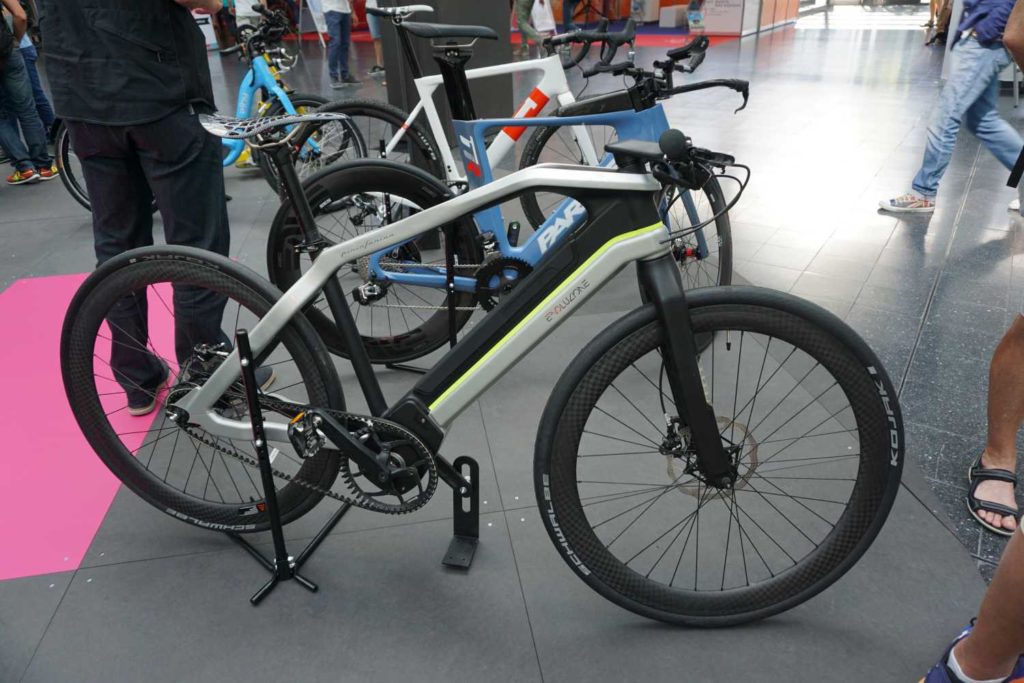 Florida-based Lafayette Electronics has landed a distribution agreement for the carbon-framed Pininfarina-Evoluzione. The Evoluzione is the product of collaboration between Italian firm Pininfarina, known for their sports car design, and Diavelo, part of the Dutch Accell group that owns many e-bike brands.
Interested retailers are invited to make contact at [email protected] or US tel 561-465-7612.
Stay tuned for more e-bike news & reviews and thanks for reading!
-Richard
P.S. Don't forget to join the Electric Bike Report community for updates from the electric bike world, plus ebike riding and maintenance tips!
Reader Interactions