eBike News: Retro Style, Epic Ride, eBike Ambassadors, Battery Update, & More! [VIDEOS]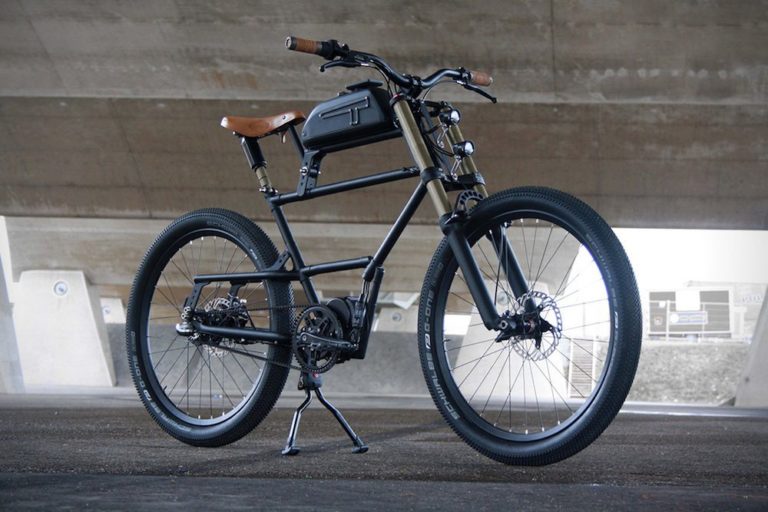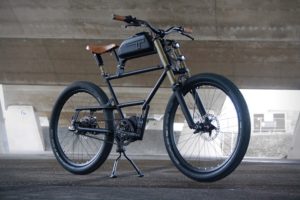 In this week's eBike news roundup:
Timmermans Dutch Custom Build
Estallion eFat Bikes
Staying Young on Your eBike
An Epic Kiwi Ride
Gazelle Ambassadors
Funny Video on London's Cycle Paths
New Battery Tech
eBike Business Updates
And Much More!
New Bikes and E-bike Systems
Timmermans Dutch Custom Build
This article details the latest e-bike from Dutch custom-builders Timmermans Fietsen.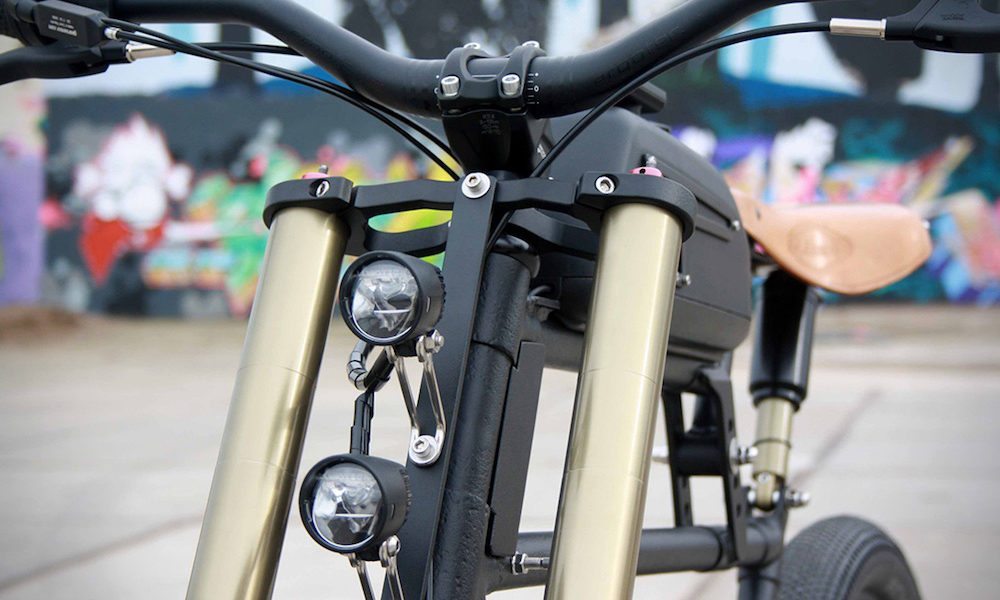 Clearly motorbike-inspired, this model has some interesting features including the ability for the rider to rate the motor between 250 and 750 watts and a small air shock below the seat.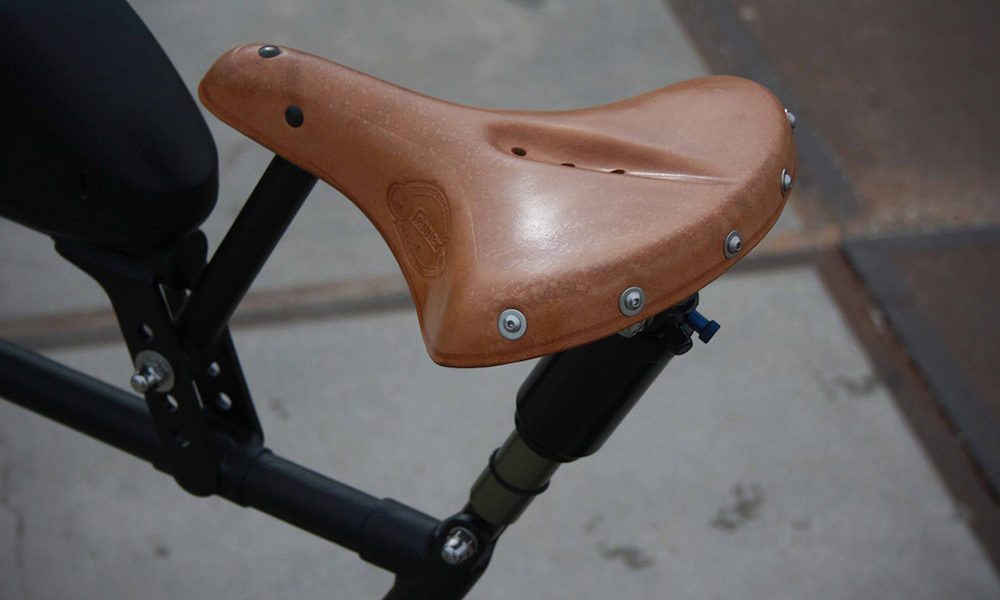 You can check out the rest of Timmermans wonderful creations here.
New Budget E-fat Bike from Germany
The Estallion comes from Düsseldorf-based startup Chevrom, is slated as being available from June 2018 and clearly aims to popularise the currently rather niche market of e-fat bikes with is price range of €1449 – 2249 (Estallion say these prices include a 'preorder' discount currently available until the end of March).
There are three models Basic, High and High + and these cover both European and US motor specs. There is an option for an impressive maximum battery capacity of 1140 Wh too. All three models feature a Bafang rear hub motor with high torque rating. Apparently trial rides are possible if the are able to get to the company HQ in Dusseldorf.
Get Inspired
How to Stay Young………….Keep Pedalling
This is fascinating research; the NY Times has summarised two reports of the effects on older cyclists of keeping cycling into old age; in effect riders are kept much, much younger than their years, compared to those with a sedentary lifestyle.
"The dozens of male and female riders they eventually recruited were between the ages of 55 and 79, had been cycling for decades, and still pedaled about 400 miles per month. None were competitive athletes.
The scientists measured a broad range of the cyclists' physical and cognitive abilities and compared them to those of sedentary older people and much younger men and women. The cyclists proved to have reflexes, memories, balance and metabolic profiles that more closely resembled those of 30-year-olds than of the sedentary older group."
And as all diligent readers of Electric Bike Report will know, e-bikes, just like regular bikes, are perfectly capable of giving you a good workout. Keep e-biking and keep age at bay seems to be the message.
Kiwi Grandmother's Epic Ride
This looks like a great trip, made for the best reasons. New Zealand grandmother Robin Treadwell is e-biking from Auckland to Wellington. "At the age of 63, Treadwell will be dealing with a strained ligament in her calf and arthritis in her thumbs and wrists as she takes on the 640 kilometre journey by electric bike" this report tells us.
Seeking to highlight how climate change will impact future generations, through no fault of their own, Robin cancelled her own flight to Brisbane and a cruise to Papua New Guinea so she could buy an electric bike for her campaign.
The New Zealand government is consulting on a planned Zero Carbon Act from the end of May and Treadwell aims to be there to have a say and will hold public meetings and workshops on climate change in about 20 centres during her e-bike journey.
Want to be a Gazelle Ambassador and try out a Free E-bike?
Well, free for a month that is…
Gazelle Bikes has launched a new ambassador program called "Gazelle Stories," in several U.S. cities. The brand is looking for interested electric bike enthusiasts, commuters, and storytellers in San Francisco, Portland, Ore., Seattle, Washington D.C. and Brooklyn New York to help grow and represent the brand. Ambassadors will obtain an EasyFlow e-bike to ride for one month then submit a short synopsis of their experience.
Applications are open through early April. Applicants can send a short email outlining why they'd like to be selected for the program to [email protected].
London's Cycleways Explained
This humorous but well-researched video about why London didn't have any decent cycle lanes and now it does:
Elsewhere on electricbikereport.com
Haibike Radius Tour Review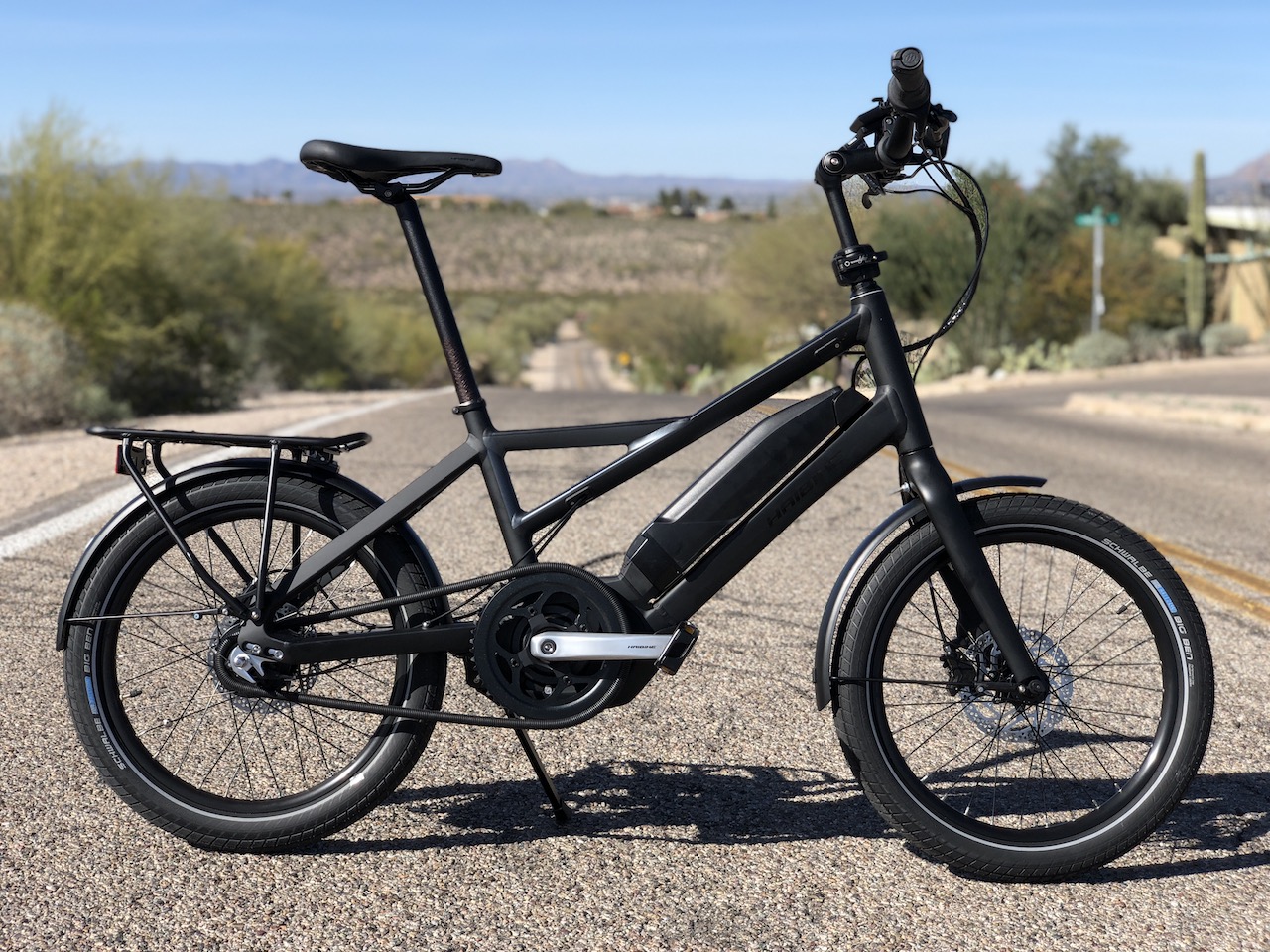 The Haibike Radius Tour is a compact touring and commuter style eBike with a sporty 500 watt Yamaha mid drive motor!
This is not a fully folding eBike but it does have ways to make it quickly more compact for easy storage and transport. Checkout all the detailed pictures of the compact Haibike Radius Tour.
Could Electric Bikes Be Killing Off America's Car Addiction?
Research published in September last year suggested that US e-bike users may use their cars less, and many do this to help fight Climate Change.
Electric Bike Report spoke to one of the researchers on the project, Ziwen Ling of the University of Tennessee about the findings of their report.
Bike Share
Updates from Apple, Reuters Update and Bellevue, WA
This report details updates on Apple maps that show the various cities around the world where bikeshare services are available.
This Reuters article shows not only how popular dockless e-bikes have become in the US, after growing at a crazy speed in China, but also the tougher regulatory climate they face in the US.
This greater prevalence of city regulation of dockless bikes also seems to be having an effect on the operating strategies of the companies themselves – for example in Dallas, a city that bike-share companies say is lax on regulation, Mobike has voluntarily capped its dockless bike number at 3,000 to make sure the business can thrive in the long term.
Meanwhile, Bellevue, WA has published a plan that shows a novel plan for a bikeshare scheme; it will be e-bike only and targeted at specific areas only.
Battery Watch
Lithium-Silicon Anyone?
If we had a dollar for every time a new battery chemistry 'breakthrough' was announced over the past few years…..we'd have quite a few dollars by now. The latest is reported in Fortune magazine and is based around making the battery anode of silicone.
Although the names of major battery suppliers are bandied around here they are only there in the role of supporting startup research. Of course, their involvement is still a positive sign indicating there may be some potential in this technology.
Supply Matching Demand
Despite worries that the growth of the electric car market might lead to a squeeze on the supply of lithium-ion batteries to e-bike manufacturers – and a consequent rise in price – this does not appear to have happened just yet, reports Bike Europe.
E-Bike Biz
E-bike Rental Shop in A Box Expanded
This report details the expansion of Quikbyke's solar-powered rental kiosks – they now offer four options. The 'premium' model can go fully off-grid for up to 72 hours.
UK Parliament Meet Summary
Cycling Industry News has this neat summary of the recent meeting at the UK's parliament by industry reps to discuss how to promote e-bikes. The author seems of the view the most useful bit was getting government officials to actually try out e-bikes, which happened after the formal roundtable discussion!
My Week on Bikes
No e-biking this week, but a first chance to try out a dockless bike.
Here I am trying out a Mobike in Manchester's St Peter's Square. My first reactions were very positive – cheap and easy to use and the bikes themselves are very well made, if not the quickest thing on two wheels out there!
Stay tuned for more e-bike news and reviews and keep on riding.
-Richard
P.S. Don't forget to join the Electric Bike Report community for updates from the electric bike world, plus ebike riding and maintenance tips.
Reader Interactions