eBike News: Pressed eBike, New Shimano, Insurance?, eCargo Deliveries, eCamping, & More! [VIDEOS]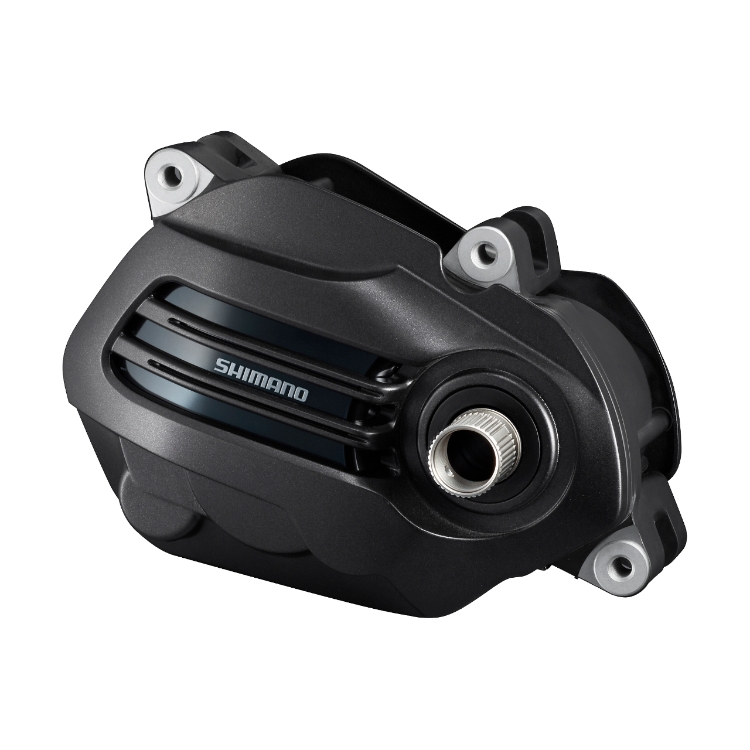 In this week's eBike news roundup:
Possible EU Law on Compulsory eBike Insurance
Leaos's Remarkable Pressed eBike (Literally!)
Van Moof New, Slicker E-bikes
New Improved Shimano City/Trekking Mid Drive
Raleigh Lore iE High Speed eBike Part 2 Review
eCargo CityHubs for Berlin
Giant Ramps Up Euro eBike Production
Got Small eBike, Trailer & Large Tent – Will Travel
And Much More!
Headline News
EU Proposal Includes Third Party Insurance for E-bikes
Users of electric bikes in European Union states may have to take out third-party insurance if an amendment to the Motor Vehicle Insurance Directive (MID) goes ahead, reports Cycling Industry News.
There is still quite a way to go before this becomes law – as the UK's BikeBiz points out, 'It's important to stress that this is not yet a done deal – the Commission's recommendation has to be voted through by the European Parliament, something which could take many months. MEPs will be lobbied hard not to include e-bikes in the way suggested.'
It's hard to know what to make of the proposal – the EU is generally progressive when it comes what would broadly be classed as road safety legislation – witness last week's news pieces on EU proposals for intelligent assistance and clean air. As cycling advocacy groups have pointed out, the proposal risks dissuading people from riding one of the safest, most environmentally-friendly forms of transport, the e-bike.
One possible motivation for the proposals is the recent figures from the Netherlands that show an increase in cycling fatalities, though this appears to be a very specific phenomena – fuelled by older men having more accidents, a quarter of whom were on e-bikes.
New eBikes & eBike Systems
Leaos Lightweight Pressed Bike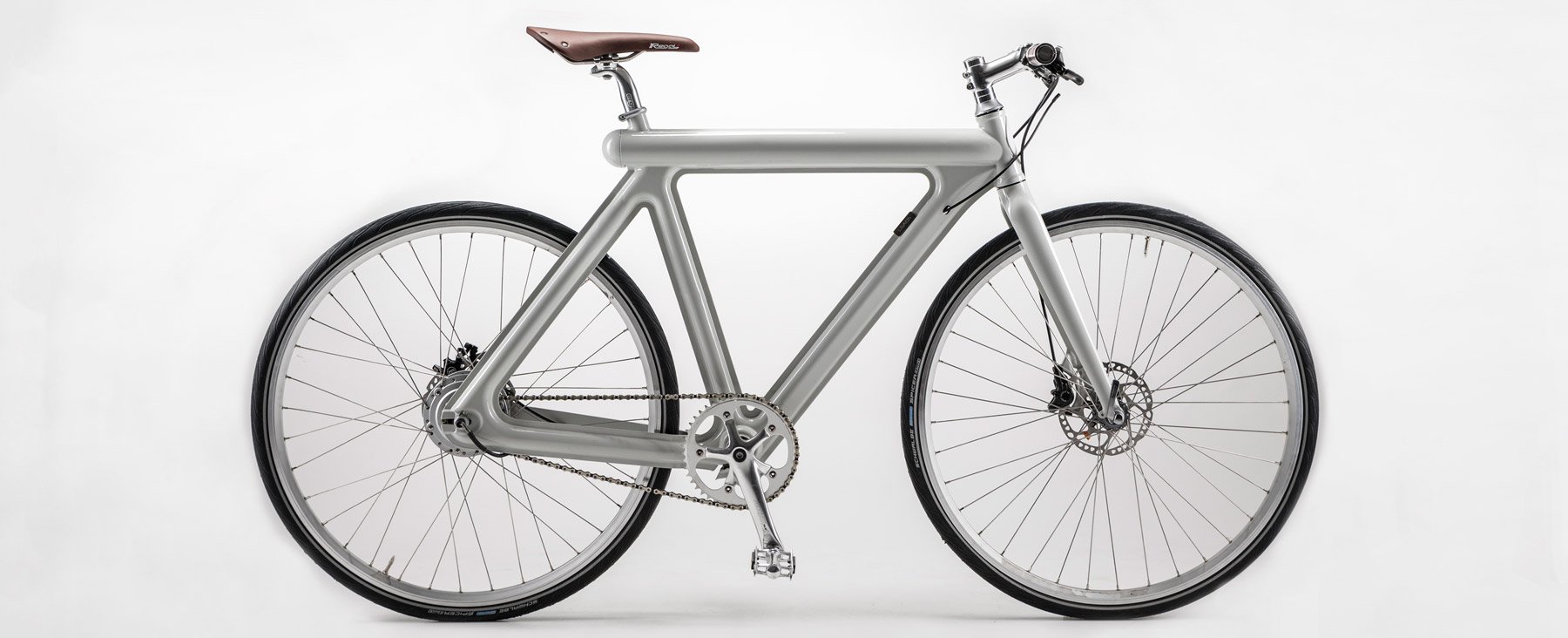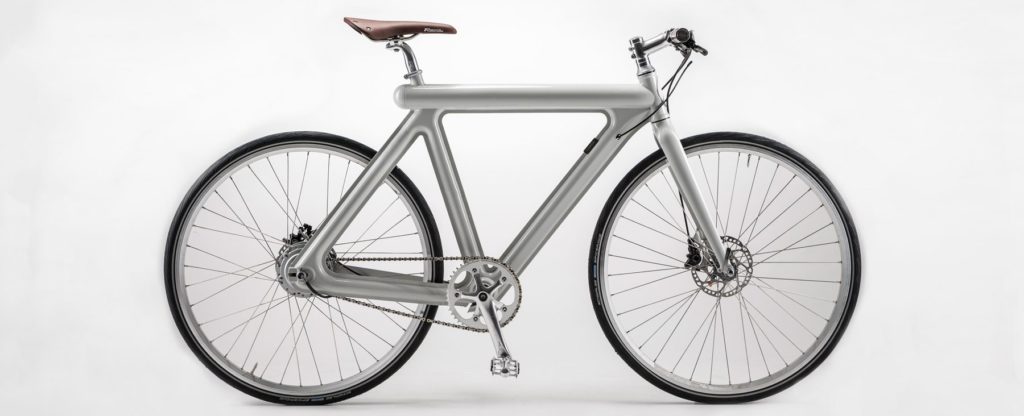 Leaos has released details of its so-called Pressed Bike.
It's an e-bike with a novel twist; using an innovative production method, the frame is pressed and stamped out of two aluminium sheets which are then joined together. With single-speed gearing its claimed weight is around 14kg and the price is 2,990 euros.
The Italian-based company is known for its groundbreaking designs, including the Solar Bike, with solar charging panels integrated into the frame itself.
Van Moof's New Slicker X2 and S2
New VanMoof bikes the Electrified S2 and X2, show several new features over their predecessor the Electrified S.
They have a newly designed aluminium frame without visible welds, a revamped motor and battery and a new 'smart lock' in the rear hub. Also new is the fact the control unit and battery are removable should they need to be sent off for diagnosis, replacement or repair.
There are more details in this The Verge article, but they sum up their favourable impressions when they say 'The result is incredibly sleek, approaching a fit and finish we've grown accustomed to seeing on highly refined products from Apple or Telsa. But this is an electric smart bike from a small (about 130 employees globally) family-run business founded by two brothers in Amsterdam.'
You can reserve the X2 and S2 starting on June 7th for $100 / €100. The first 2,000 orders will pay $2,398 / €2,398, after which the price jumps to $3,398 / €3,398. Deliveries begin in September.
New Shimano E6100 City/Trekking Mid Drive

Shimano has just announced an update to their city/trekking system that is the E6100 system (an E6000 update). This new E6100 system has incorporated some of the tech and looks from their E8000 eMTB system.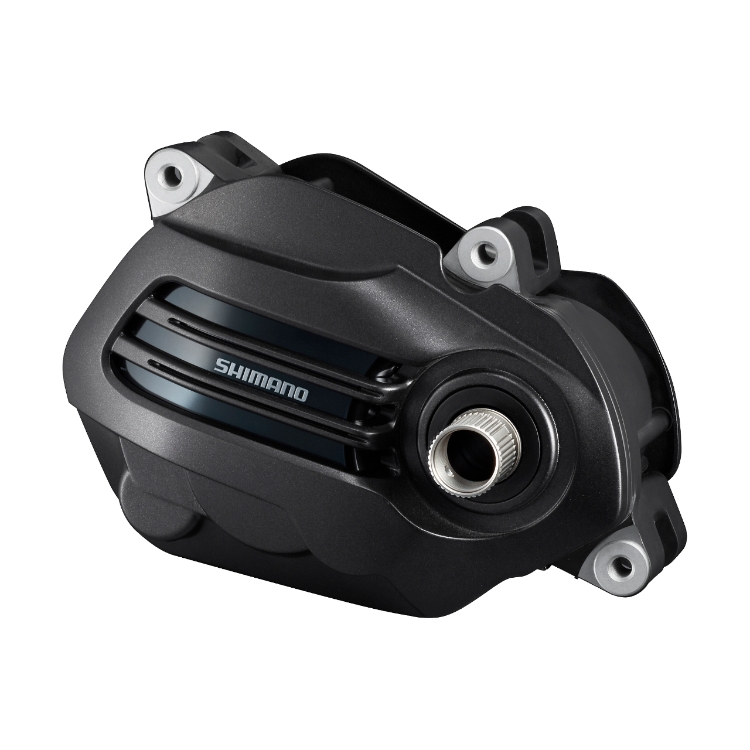 The new E6100 mid drive motor has a compact and sleek look similar to the E8000 eMTB motor.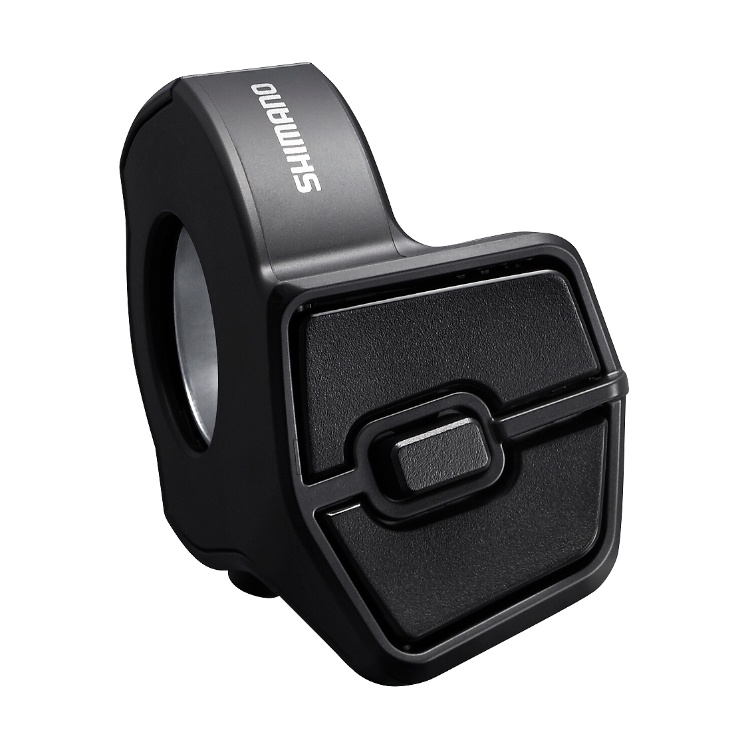 Some of the highlights are:
Nearly 1/2 pound lighter than the previous E6000 system
Reduced drag in the motor for improved efficiency & range
2 battery sizes: 418 Wh or 504 Wh
Integrated frame battery, frame mount, or rack mount
Works with Gates Carbon Belt Drive
Works with internally geared rear hubs or derailleur drivetrains
Electronic Di2 shifting or traditional mechanical shifting
Option for smartphone integration
The new E6100 system should be available on eBikes in the fall of 2018.
Elsewhere on EBR
Raleigh Lore iE Ride & Range Test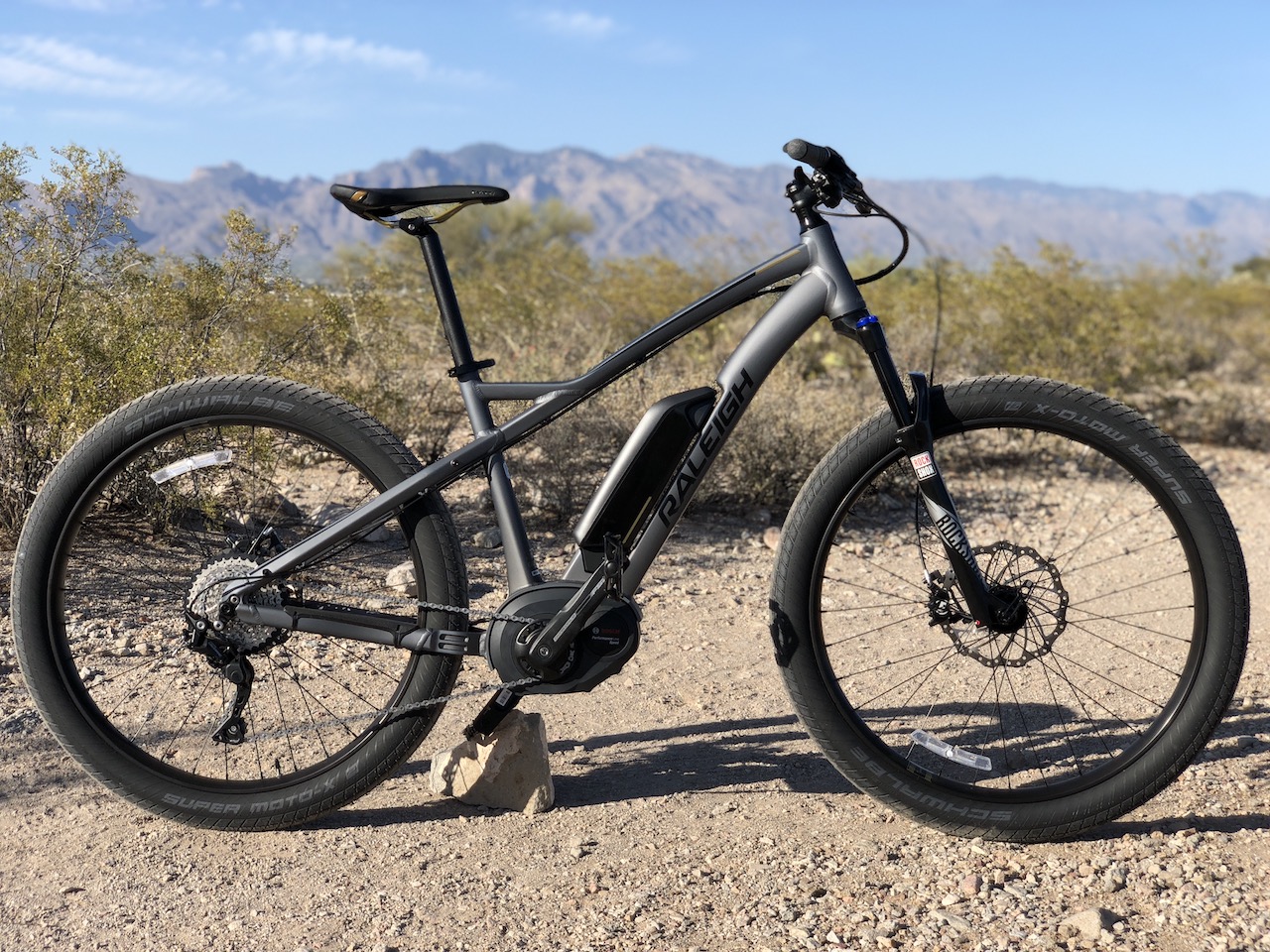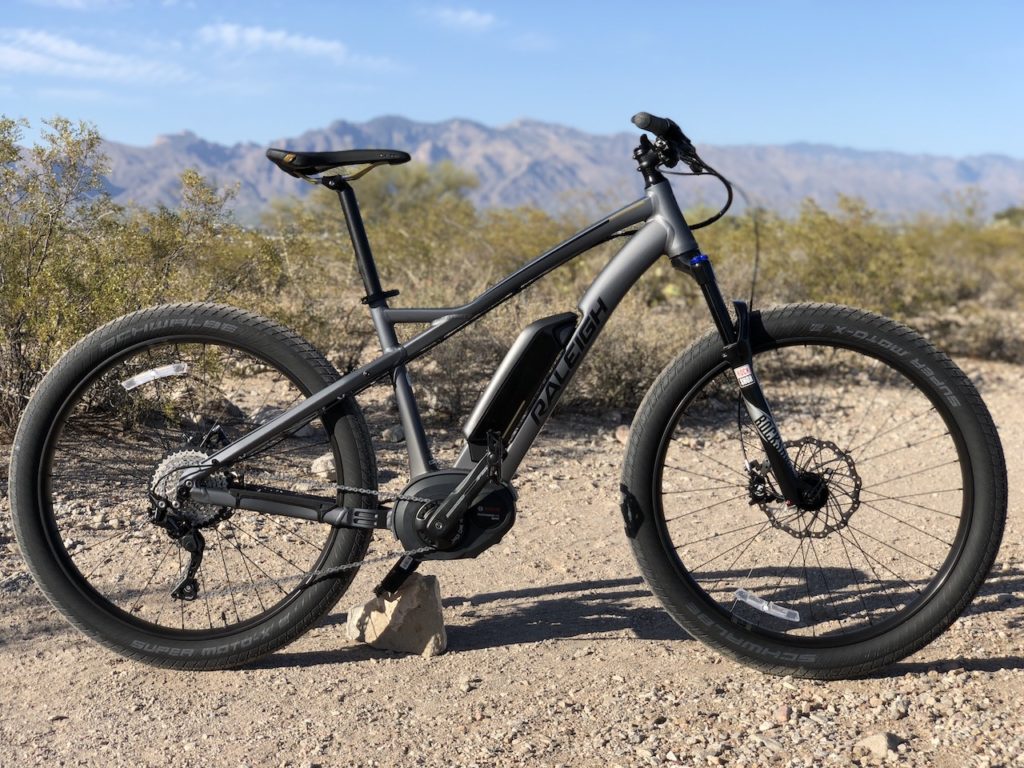 Part 2 of the Raleigh Lore iE review – with full video overview – is now available detailing this very interesting speed-pedelec with front suspension and a mountain bike frame.
Get Inspired
The Unexpected Benefits of eBikes
This author has enjoyed some of the unexpected benefits of riding a Blix eBike that include keeping up with traffic, arriving by bike on time, hauling more stuff, and…….fun, fun, fun!
Sometimes its easy to get used to those benefits when we are used to riding eBikes a lot but it is refreshing to get the perspective of someone who is just getting into eBiking. Now its time to get out for a ride to remind us of those unexpected benefits 🙂
E-Bike Biz
CityHub and Imagine Cargo Deliveries for Berlin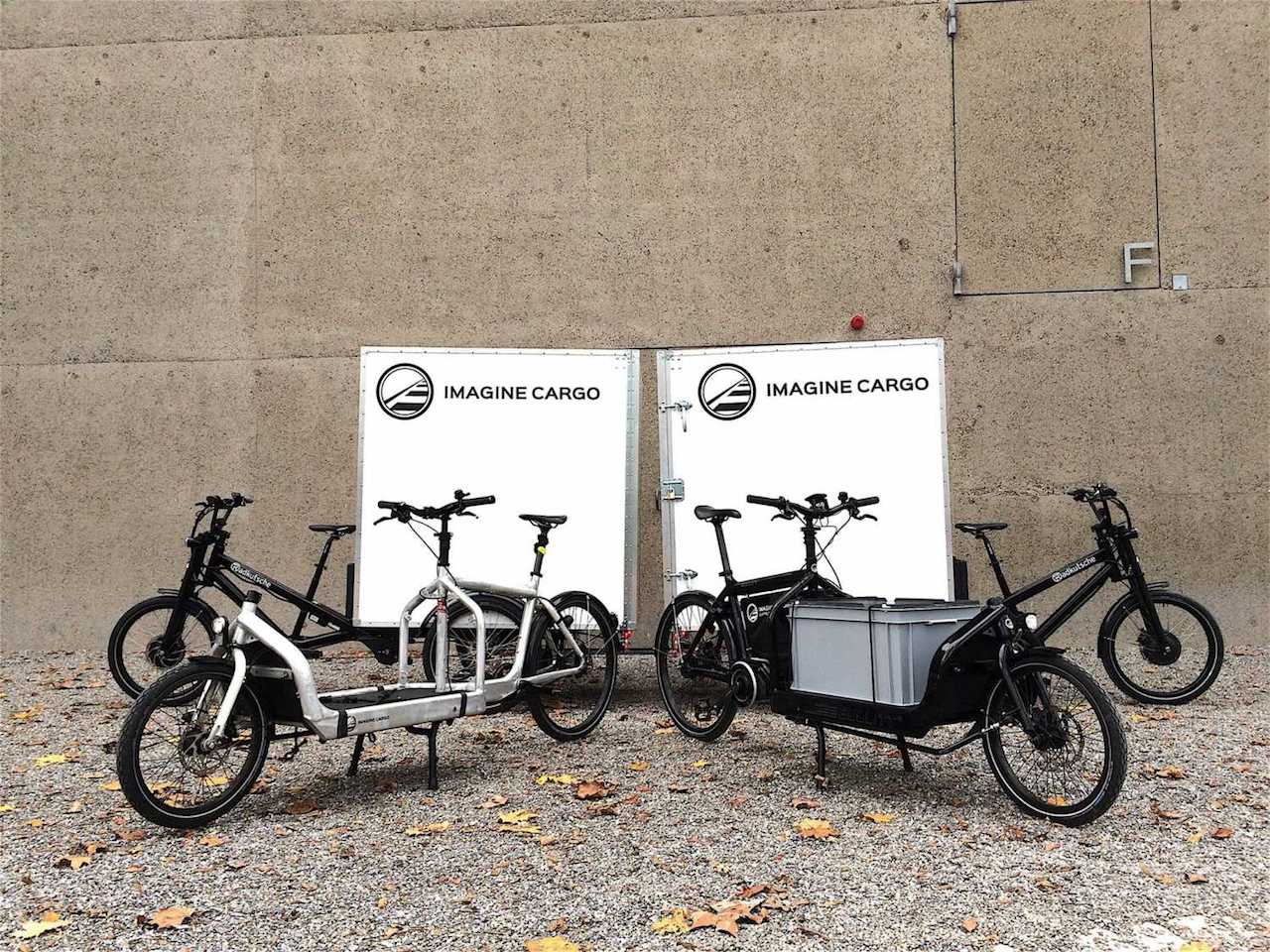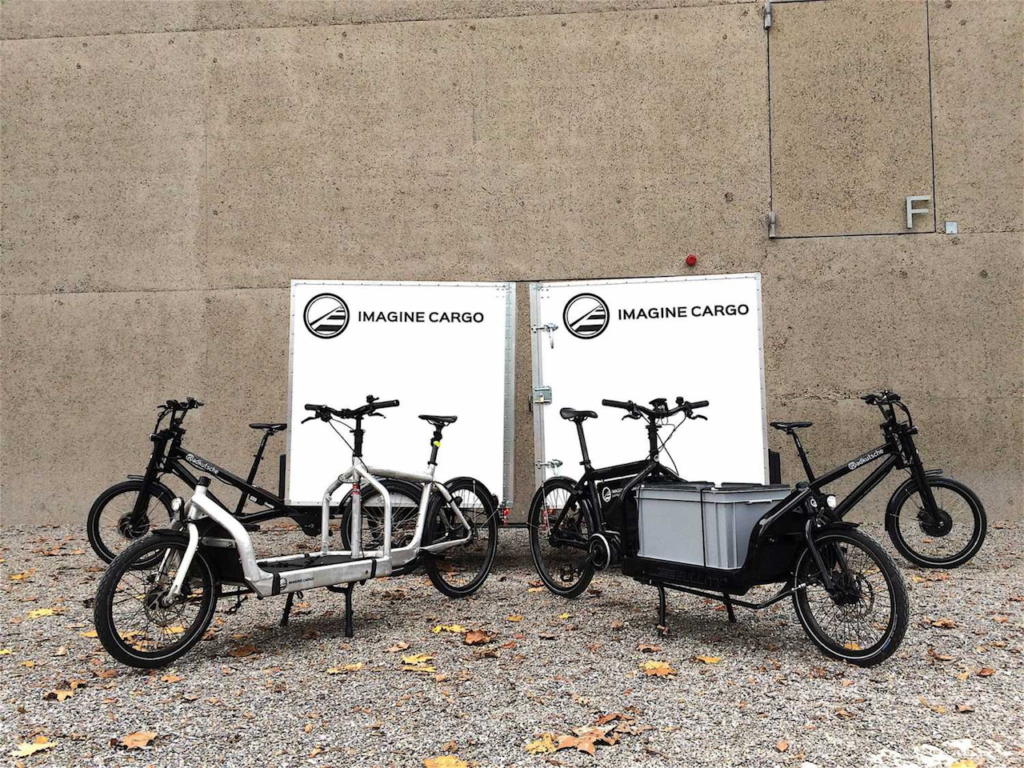 Existing parcel logistics centres (ie for vans and lorries) are most often located on city edge areas and so are not suitable as local distribution centres for commercial cargo and e-cargo bike and trike operators – there is a real shortage of such bike friendly logistics centres in many cities.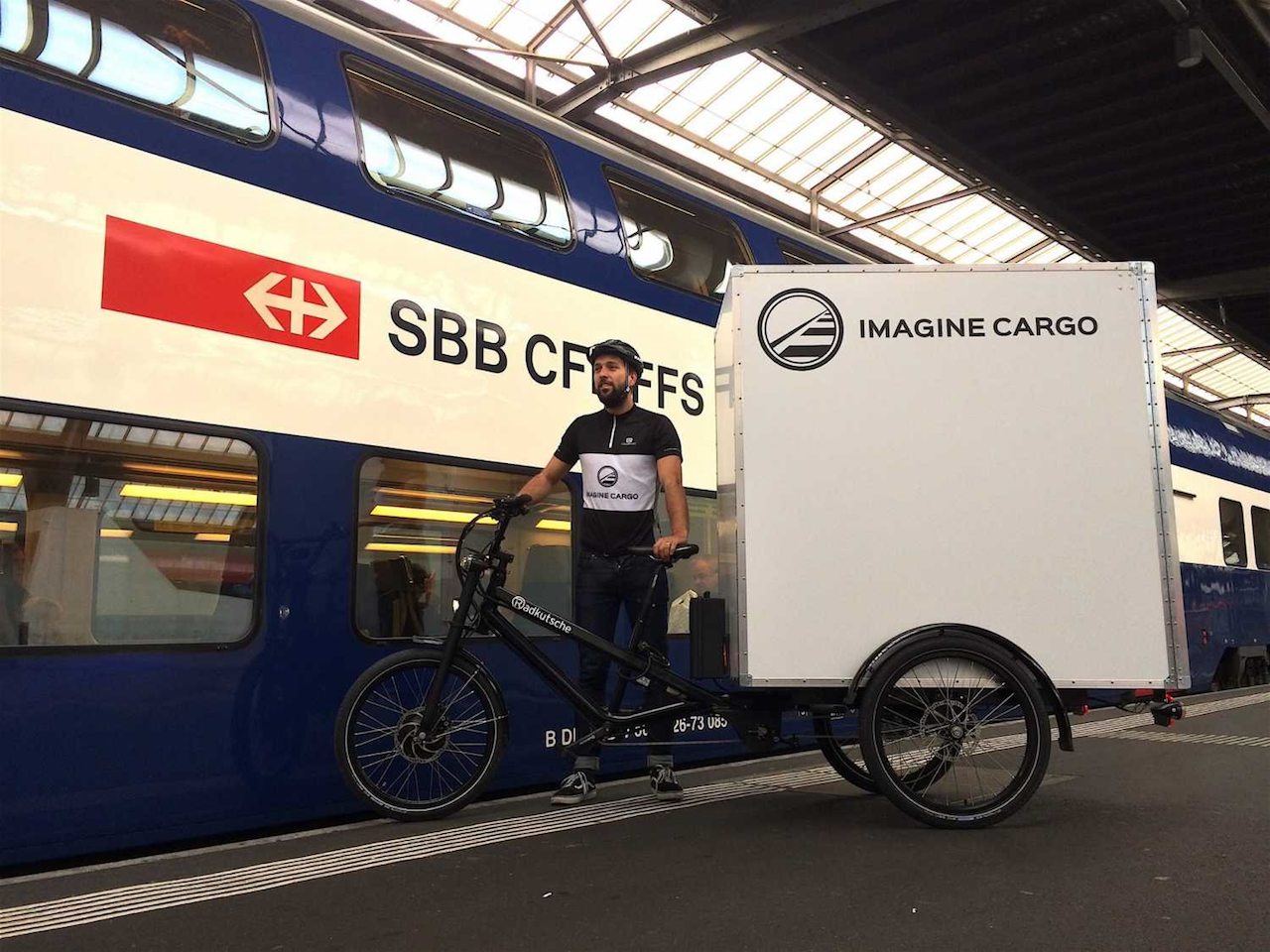 That's why it's such good news that a new 'CityHub' recently opened in Berlin's centrally located Prenzlauer Berg. Germany's five largest parcel delivery companies are participating in test deliveries from the new CityHub with cargo and e-cargo bikes for so-called 'last mile' delivery.
There are other CityHubs in the city – some shared between delivery companies and some for one company's exclusive use – as is the case with Imagine Cargo for example.
Giant Steps up European E-bike Production
Bike Europe reports that, in anticipation of EU anti-dumping measures, Giant is to step up e-bike production at its Dutch factory (it also has a huge manufacturing capacity in the Far East).
My Week on E-bikes
We have already tested Radical Design's Chubby trailer (especially designed to fit a Brompton folding bike inside it) and were impressed.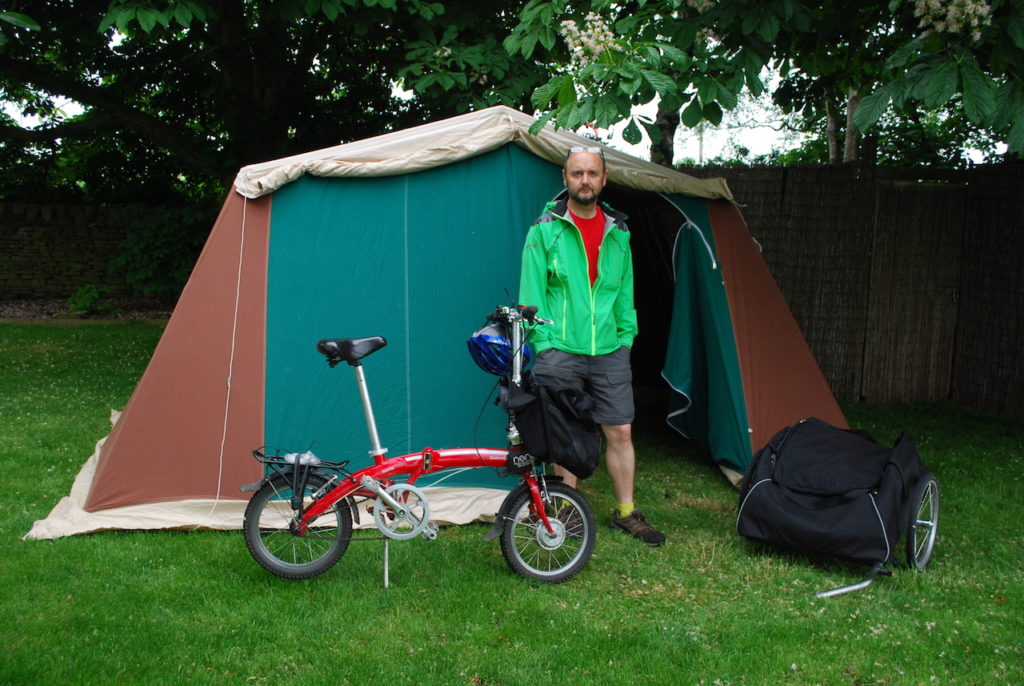 I've just got back from a short trip hauling over 38kg of camping gear with it – actually 3kg over it's limit I realised on getting back from the trip – and using a Dahon folder powered by the excellent Nano motor system. It's convinced me that the trailer is great for hauling plenty of gear on e-bike camping trips so watch this space for a longer e-bike camping trip coming up in future!
Stay tuned for more e-bike news and reviews and keep on riding.
-Richard
P.S. Don't forget to join the Electric Bike Report community for updates from the electric bike world, plus ebike riding and maintenance tips.
SaveSave
SaveSave
SaveSave
SaveSave
SaveSave
SaveSave
SaveSave
SaveSave
SaveSave
SaveSave
SaveSave
SaveSave
SaveSave
SaveSave
SaveSave
SaveSave
SaveSave
SaveSave
Reader Interactions