eBike News: New Gazelle, Focus, Gocycle, Miami Expo, Bosch Acquires COBI, & More! [VIDEOS]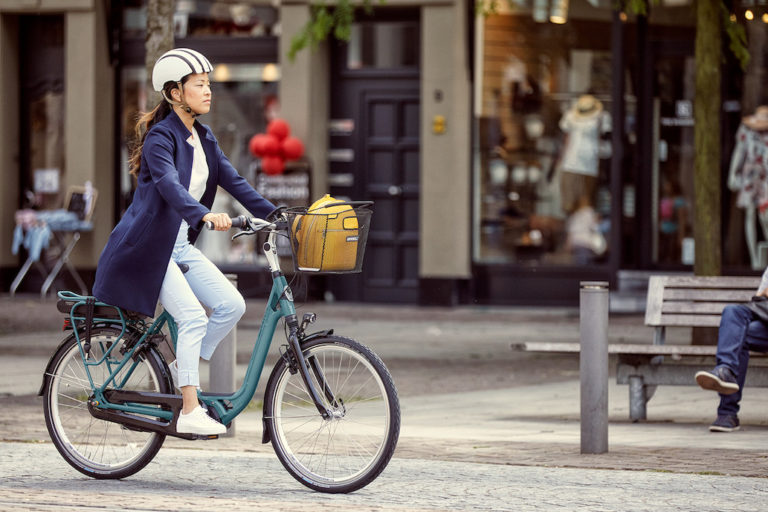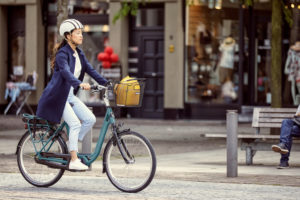 In this week's eBike news roundup:
New Gazelle Step Thru eCommuter
Removeable Fazua Motor on Focus eMTB
Orbea eMTBs
Miami Electric Bike Expo
Gocycle GS Launch
Bosch acquires COBI
New UK eBikes from Raleigh & Haibike
Small eBike from Bike Friday
Lisbon's New E-bike Share
And much more!
New eBikes & eBike Systems
Gazelle Avenue with Shimano STEPS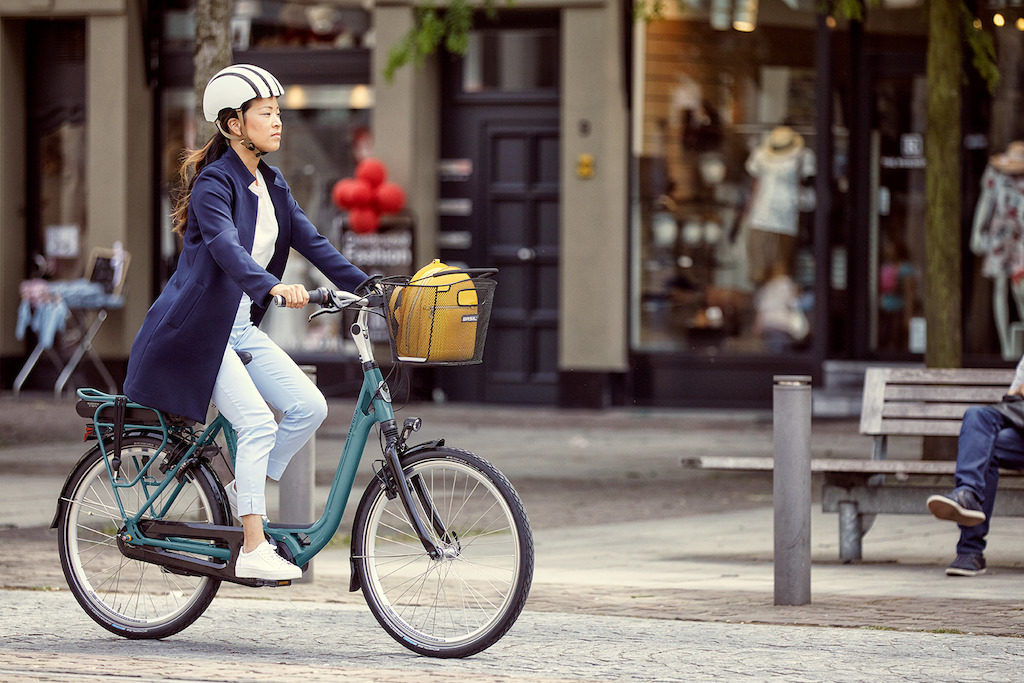 Gazelle has launched their new Avenue step thru eCommuter with the Shimano STEPS mid drive.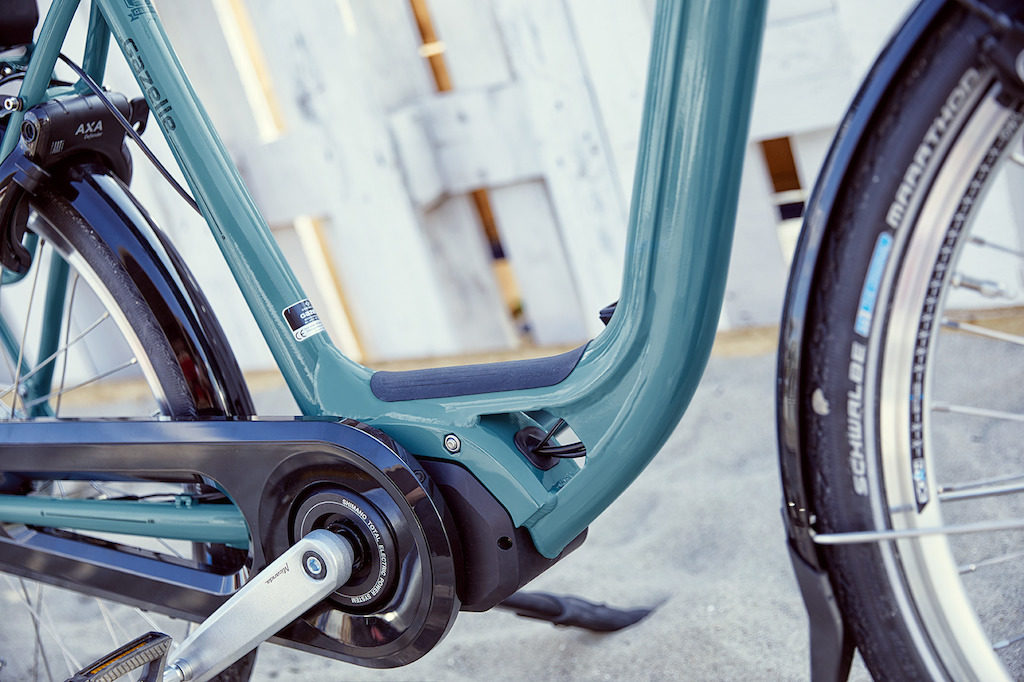 The Avenue features a low-step aluminum frame that has an upright and comfortable position. Magura brakes, Schwalbe tires, and other quality components round out the Avenue for a price of $2,899.
Here is their promo video for the Avenue:
https://youtu.be/Cwlls4oRhQc
Fazua Set to Dominate 'Middle Ground' Between Bosch and Unpowered Bikes?
Our Birmingham show report covers the appearance of the removable Fazua motor used on road bikes by the likes of Bianchi and Cube, but this report reveals that Focus will be rolling out the removable system on a cross-country e-mtb.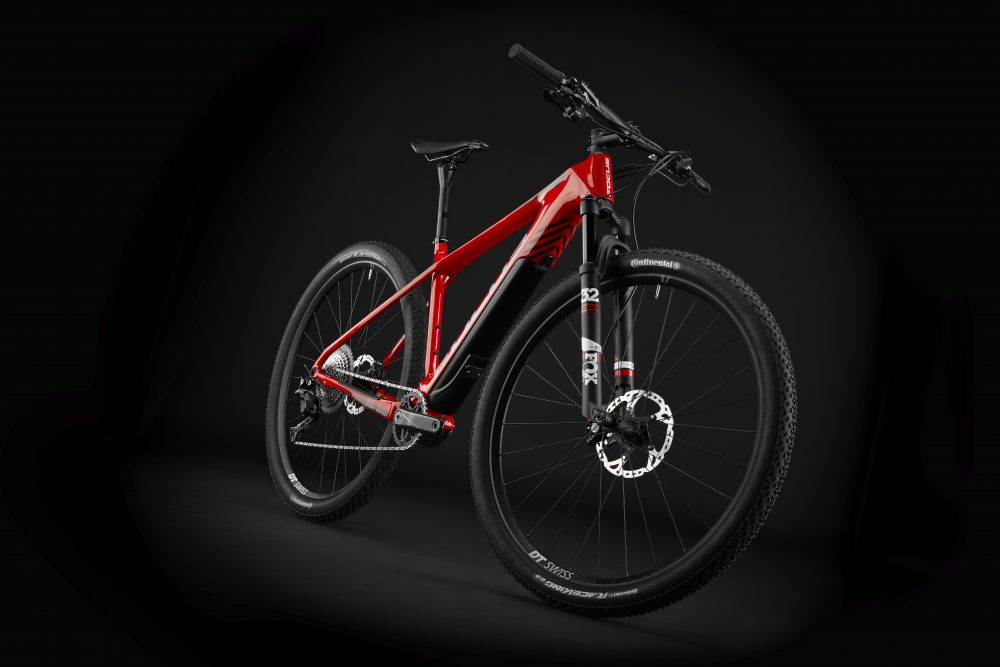 All initial test reports acknowldege that the Fazua motor is not as powerful as the dominant mid-drives (Bosch, Shimano, Yamaha etc) but the Fazua's strength appears to lie in three areas that more powerful drives cannot match; it is removeable, it is lightweight and beyond 25kmh it decouples from the drivetrain completely. All this equates to delivering a more 'bikelike' ride, but still one with power assist.
As Electric Mountain Bike Magazine's review of the Focus Raven2 says "The low weight of its extractable battery that gives a natural sensation of riding looks set to usher in a new genre of E-MTBs, which will take the middle-ground between the established Bosch league and unmotorised bikes."
Orbea Full-Suspension eMTBs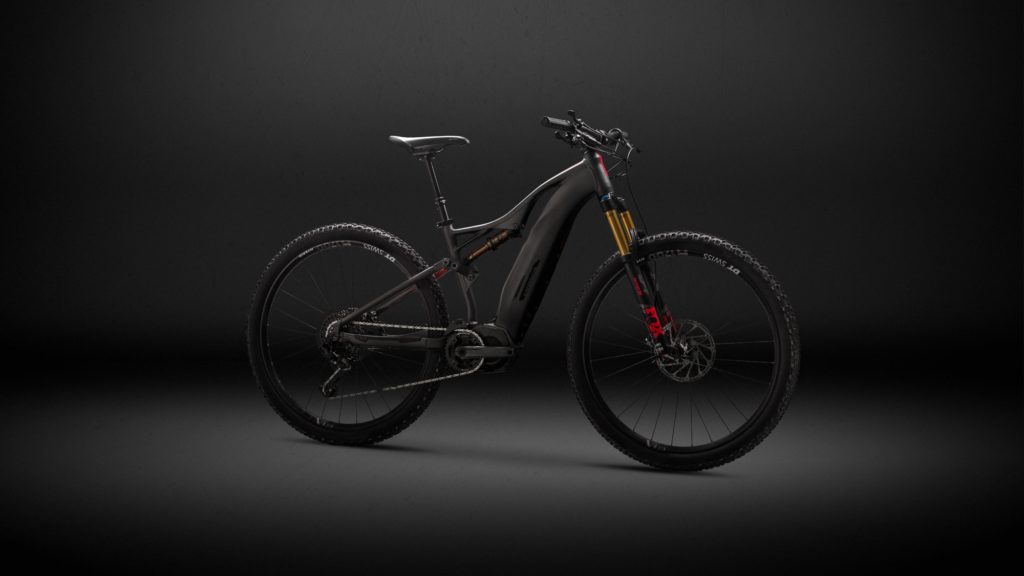 Orbea is a Spanish bike manufacturer and have just launched a range of full-sus e-MTBs branded Wild FS (having last year launched hardtails).
The range of four models all use the e-MTB specific Shimano E-8000 system and 500Wh frame-integrated batteries housed in hydroformed aluminium frames.
Each model will be available in 27.5" and 29"-tyred versions and UK prices will range from £3499 to £5599.
Here is their promo video:
Gocycle GS Launch
The new high-tech and economical Gocycle GS is now available for a special price of $2,499 during the month of October. After that it will be $2,799. Checkout this video with Richard Thorpe, founder of Gocycle.
Bike Friday Mid-drive Development Continues
US's Bike Friday are known for small-wheeled and folding bikes and in the past have experimented with hub drive systems from the likes of BionX and Grin but now it seems their mid-drive system, using what looks like a very neat and light Chinese unit, may be nearing completion. They certainly see huge potential in the US market as this link shows.
Check out this recent video from them:
Haibike's Sduro and Xduro 2018 Models Head to the UK
Our Interbike video report gives a summary of Haibike's changes to their 2018 range.
We can now report that an extensive choice of Sduro (think more leisure riders) and Xduro (think hardcore e-mtbers) are now heading to the UK thanks to UK distributor Raleigh.
For more information and details on the range see Haibike.com.
Raleigh Unveils 2018 Strada Models for the UK
Raleigh's latest Strada Electric models bring two major design changes; the use of 650B wheels '…fast and agile on tarmac like regular road bikes as they have the same rolling diameter as standard 700c wheels, but are far more capable when the surface turns to gravel and dirt…' plus a new, lighter aluminium frame.
The battery for the Shimano E6000 drive system has been semi-integrated in to the frame and light weight carbon forks with alloy have been added to the Strada Electric range improving the shock absorption and handling of the bike. A 400wh battery boasts a range of between 40 and 125km dependent on the level of assistance selected say Raleigh.
Model gearing includes Shimano Alfine Di2 electronic hub gear with the option to shift automatically and 1×9 Shimano Alivio derailleur gearing system, providing a great range of gears but keeping weight to a minimum and focussing on speed.
Check out the Strada range here.
Taya eBike Chains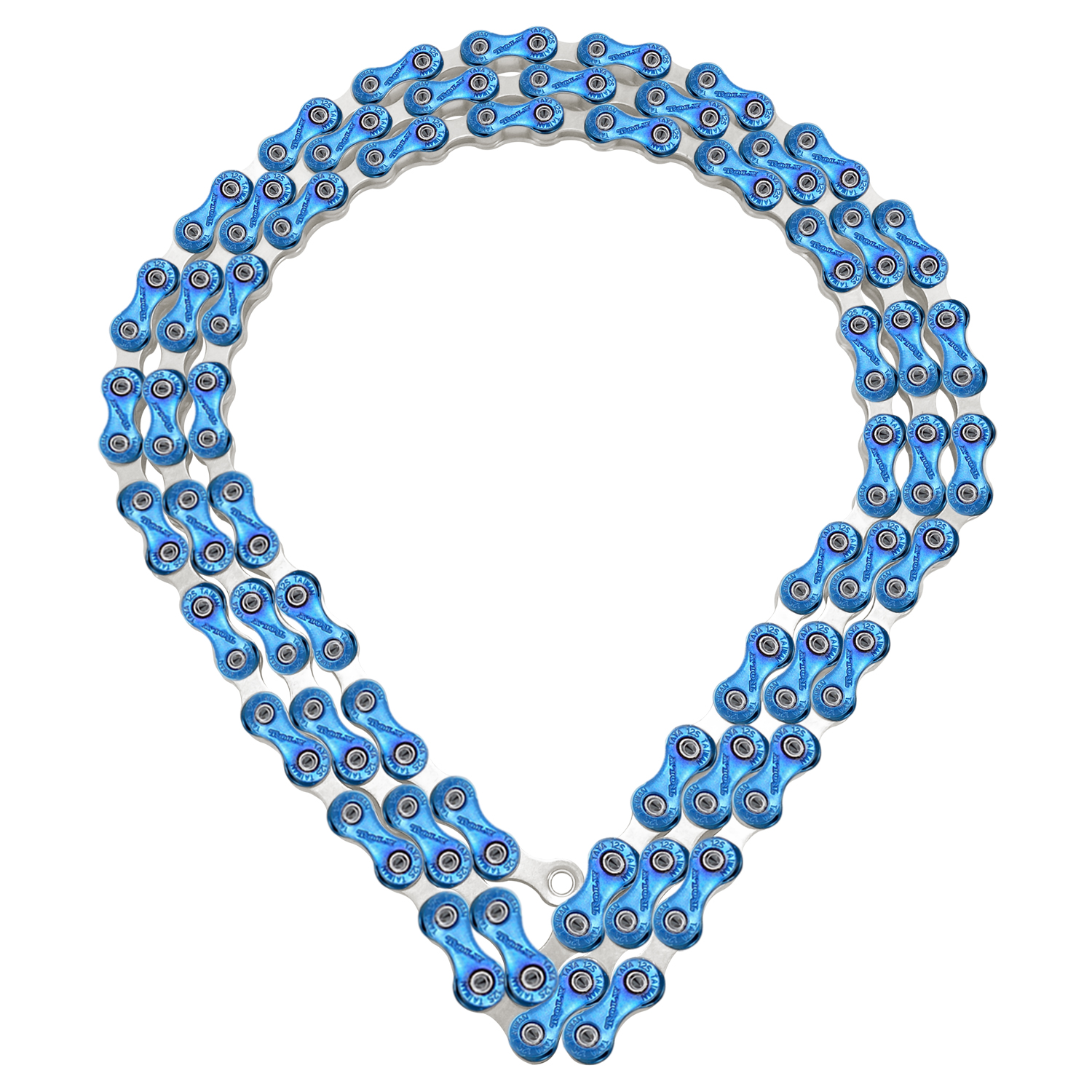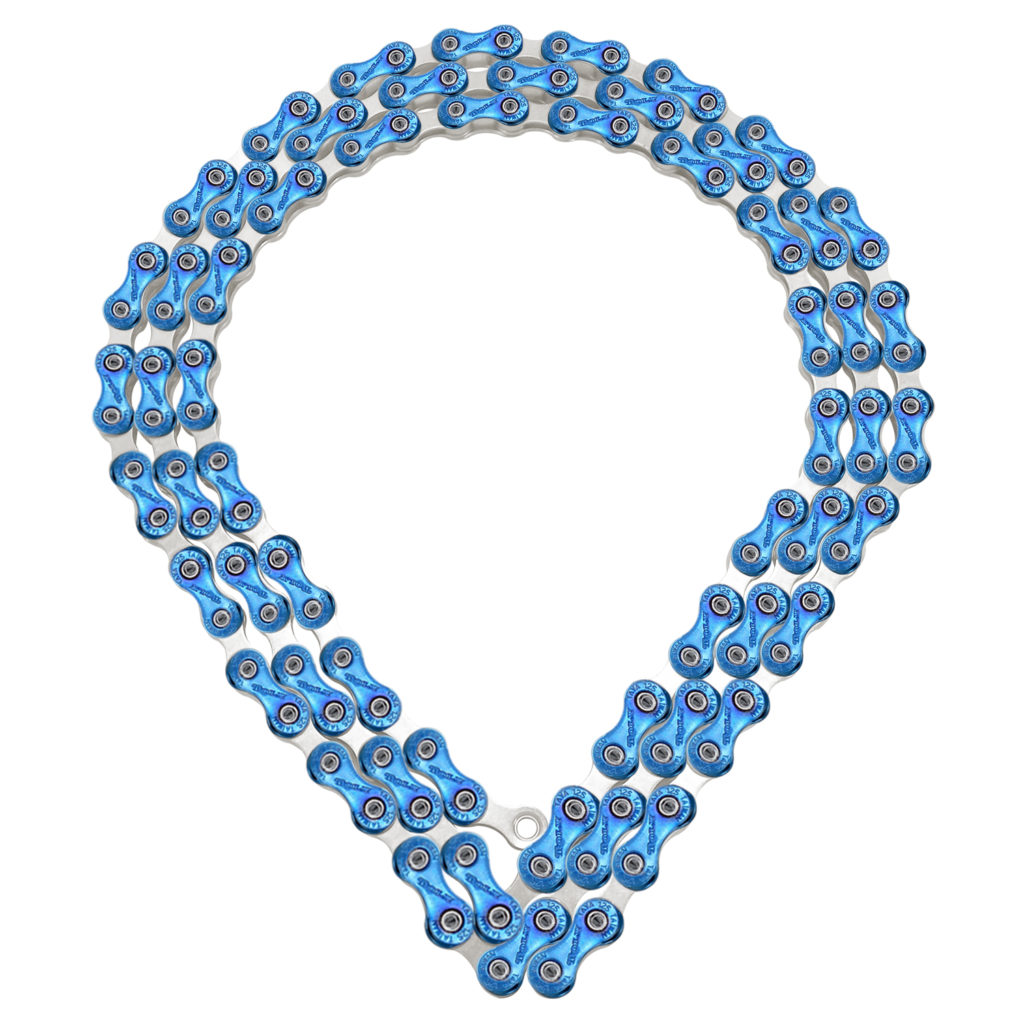 Taya continues to innovate and provide the latest in chain technology. They have their eBike and eMTB line of chains designed to handle the additional power from mid drive systems and they have launched their new 12 speed chains.
Also, they have a number of rust resistance bike hardware that is their GST system.
eBike Happenings
Miami Electric Bike Expo
Checkout the Miami Electric Bike Expo to test ride and learn about the latest electric bikes. It's a free event open to everyone.
The Miami Electric Bike Expo is October 13-15 at Miami Beach – Haulover Park. 10800 Collins Ave, Miami Beach, FL 33154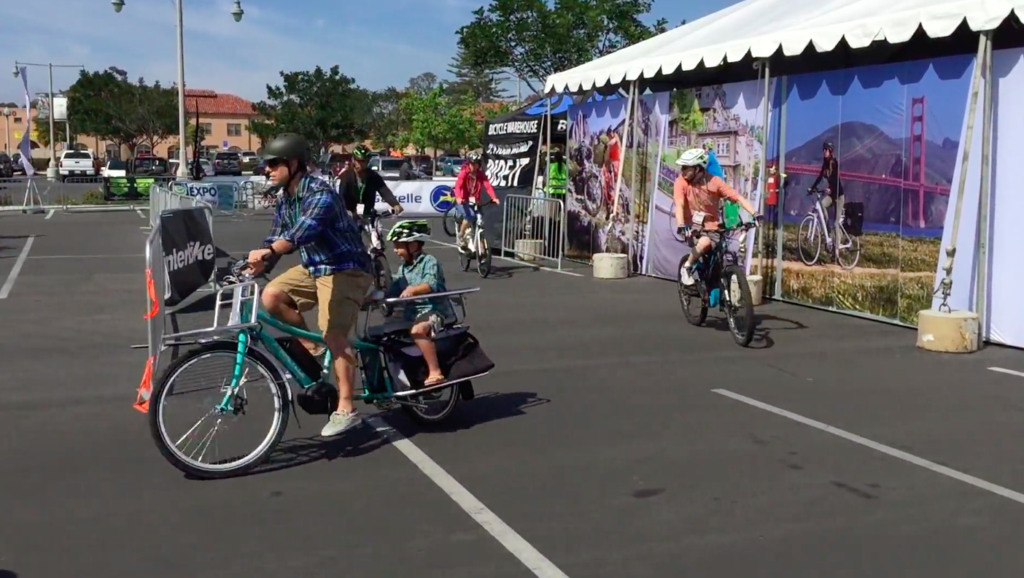 There is a fundraising effort with the Rotary Club in Key West to raise funds for the disaster relief efforts. "Tempo Bicycle our Charity Sponsor will head up the effort, and we have 2 brand new pedal-assist electric bikes to raffle off. One from Tempo and one from Smartmotion. We also have 2 brand new traditional bicycles from Schwinn. A silent auction table, filled with locks and accessories from Abus, Melon Helmets, Xeccon high power LED bike lights, GeoOrbital accessories and more will also be displayed for everyone to make bids on. All proceeds will go to the relief fund. A DJ will be trackside on Saturday to add some Beach Party fun and to promote the fundraiser!"
Find out more about the Miami Electric Bike Expo.
City of Seven Hills Gets E-bike Share
No, it's not Rome, but another city that like the Italian capital boasts seven hills; it's Portugal's capital Lisbon. This fascinating Guardian report shows how car-obsessed Lisbon is introducing electric bike hire, not just to conquer its hills, but to extend the range people feel they can comfortably cycle across the city.
E-bike Biz
Bosch to Acquire COBI
"The acquisition of COBI GmbH provides the ideal opportunity to expand the product portfolio of Bosch eBike Systems in the area of connected products and services. COBI offers the necessary expertise and experience, as well as the appropriate technologies for a successful partnership," says Claus Fleischer, CEO of Bosch eBike Systems.
COBI's products and, above all, its technology platform make biking more connected and smarter. COBI offers services such as navigation, music, telephony and fitness. COBI also connects the rider with other apps such as Strava, Komoot, Spotify, Apple Health und Bluetooth fitness sensors. This means that an eBike or cycle ride becomes a unique digital experience.
The continuation of the company and of the COBI brand represents a great opportunity for the founder and CEO of COBI, Andreas Gahlert: "With Bosch as a strategic partner, we see huge scope for worldwide growth in the area of digitally connected products and services in the bike environment. For us, this is undoubtedly a significant step into the future".
Gearsensor Now Compatible With Brose
Bike Europe reports that "Gearsensor.com, the processor controlled device which allows for reducing or cutting off the e-bike motor power during shifting resulting in the prolonged lifetime of all transmission components, is continuously expanding its compatibility. The newest name on the list of compatible brand names is Brose."
The article also quotes the extensive list of motor systems the device is already available for.
Euro E-bike Import-Export Analysed
Bike Europe has published this interesting article based on the latest Eurostat statistics.
E-bike enthusiasts will be pleased to learn of the 'huge increase' of e-bike imports in 2016 (imports including trade amongst the 28 member states as well as from outside the EU).
Here are some of the main figures:
– Nearly 2 million e-bike imports were recorded in 2016.
– The German and Dutch markets accounted for more than half that total.
– Other leading EU importers of e-bikes were Belgium (250,000), France (175,000) and the UK (130,000).
– In terms of exporting e-bikes Germany was the most important EU member, exporting 240,000 e-bikes in 2016, though this was dwarfed by the 932,000 e-bikes coming into the EU from China.
In a separate Reuters article it has been revealed that EU e-bike makers have filed a complaint against Chinese e-bike importers accusing them of 'dumping' (flooding the market with models near or below cost price) in order to destroy the EU e-bike manufacturing sector.
Shipping eBikes
BikeFlights.com is excited to announce that it has made it easier for people to ship bikes with batteries, including pedal assist e-bikes.
Thanks to enhancements made to BikeFlights.com's web interface, cyclists are now prompted when booking to indicate whether their shipment does or doesn't include batteries and if so, whether those batteries are contained within components and gear, are part of an e-bike or are standalone. The answers let BikeFlights.com better direct its customers to appropriate shipping options that are in compliance with U.S. Department of Transportation regulations.
Effectively immediately, certified e-bike shippers now get their labels for e-bike shipments within a few minutes – just as they would for shipments of bikes without motors and batteries. BikeFlights.com does not assess a Hazmat fee for shipping complete e-bikes; however, a $40 Hazmat fee does apply for standalone battery shipments.
"The demand for shipping e-bikes is only going to keep increasing, and this is great news for our e-bike shipping partners," said BikeFlights.com Owner William Alcorn. "They can now ship more efficiently and save money."
BikeFlights.com customers who ship complete e-bikes or batteries must be certified e-bike shippers. Customers may contact BikeFlights.com Support to get certified. Certification is open to businesses and individuals, costs $150 and takes only a few hours to complete.
Cyclists who do not have e-bike shipping certification may still ship e-bikes with BikeFlights.com; however, they must do so through a certified e-bike shipper. They may contact BikeFlights.com Support to be connected with certified partner shops.
Halfords Say Sales Boosted by E-Bikes
Bike Europe reports that good levels of e-bike sales have helped to the UK's largest cycle retailer, Halfords, achieve healthy cycle sales growth.
Speed Pedelecs
Dutch Minister Indicator Demand
Reports from the Netherlands say that the National Government there is looking into making indicator turn lights and brake lights for speed pedelecs compulsory. Minister for Environment and Infrastructure, Melanie Schultz, has raised the matter. In part it arises from concern that some mopeds – which legally require indicators – can use use certain bike paths in the Netherlands also used by speed pedelecs. A recipe for confusion perhaps.
Speed pedelecs, or s-pedelecs for short, are covered by EU regulations (they are classed in the L1e-B Light Electric Vehicle category, with a maximum assisted speed of 45kmh / 28mph and 4 kW max motor output). However, countries also set their own 'rules of the road' for s-pedelecs relating to where exactly they are allowed and also whether helmets, insurance and number plates are required, and these rules vary from country to country.
eTech
The Dyson E-car Anyone?
James Dyson is a household name in the UK largely because he invented a rather trendy looking and rather powerful vacuum cleaner. Jalopnik is a motoring website and featured this report on the inventor's plans for an electric car.
With automotive tech sometimes trickling down to e-bikes this might be one to keep an eye on, especially as its billed as being 'radical' and also having had $2.7 billion spent on it so far (though you can't help feeling the likes of Tesla have got something of a head start in the performance e-car market…).
Stay tuned for more e-bike news & reviews and thanks for reading!
-Richard
P.S. Don't forget to join the Electric Bike Report community for updates from the electric bike world, plus ebike riding and maintenance tips.
Reader Interactions