eBike News: New City eBikes, eBiking Wildlife Refuges, Smartlock, Schwarzenegger eBiking, & More! [VIDEOS]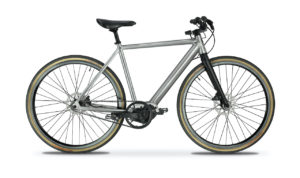 In this week's eBike news roundup:
eBike Access to 200+ National Wildlife Refuges
Slick City eBikes from Enki and Capri
Schwarzenegger and Thunberg Ride
56 Mile eBike Commute
Detroit Group eBiking
Smartlocks and Satellite Texting
Battery Recycling Update
And Much More!
Headline News
E-bikes Can Now Access More than 200 National Wildlife Refuges
People for Bikes advocacy group recently bought us the great news that the U.S. Fish and Wildlife Service (FWS) has announced its policy for electric bicycle (e-bike) use on National Wildlife Refuge System Lands.
People for Bikes says 'Director's Order 222 is in response to the Department of Interior Secretary David Bernhardt's Aug. 29 Secretarial Order 3376 directing the Bureau of Land Management, Bureau of Reclamation, FWS and the National Park Service to establish interim e-bike policies that allow more people to experience America's rich natural heritage with the use of a bicycle.'
What does it mean in practice? The FWS policy allows Class 1, 2 and 3 e-bike riding (without the use of a throttle) on National Wildlife Refuge roads, trails and designated areas where traditional bikes are allowed.
The policy does not allow e-bikes in designated wilderness areas and most backcountry trails.
It's also important to note refuge managers may restrict e-bike usage if they determine their use to be inappropriate for the area, by notifying the Chief of the National Wildlife Refuge System and the public.
People for Bikes also suggest some rides that are now e-bike legal for you to check out:
New E-bikes and E-bike Systems
Enki Miller Slick City Mid Drive
There are an increasing number of slick city bikes, often single speed and lightweight, but Enki's Miller stands out as it uses a Bafang mid-drive in combination with a belt drive. The claimed weight is 35 pounds (16kg) including a 420Wh battery.
Full spec is:
– Powerful Bafang M500 mid-drive, claimed to deliver 95Nm of torque and weighing only 3.3kg, say Enki.
– Gates CDX Carbon Belt drive is Gates' premium offering and comes with a 30,000km warranty.
– Samsung frame-concealed battery
– Hydraulic disc brakes with internally routed cables
– Claimed 44mi / 70km range
Kickstarter offers begin at US$1990
Delivery is slated for June 2020
Enki's first foray into the e-bike market was the contrasting BMX-inspired folder, the Billy.
Capri Lightweight Retro E-bikes
Having just exceeded their crowdfunding target on Indiegogo, these retro-style e-bikes from Capri look to blend classic bike styling with a modern rear hub motor and bottle battery so it's hardly apparent that they are e-bikes.
Quoted weights are 36 to 38 pounds (16.5kg-17.2kg) dependent on the model and the company website states they are designed in Spain (inspired by French designs from the late 1970s) and made in Italy and Portugal.
Indiegogo prices are from UK £943 with the first units due for delivery in April 2020.
Get Inspired
Greta & Arnie Go for A Ride
UK's ebiketips gave this nice account of a meeting of two environmentally-concerned minds in the form of Greta Thunberg and Arnold Schwarzenegger.
It was fantastic to see my friend and one of my heroes @GretaThunberg last week and go on a bike ride around Santa Monica together and I was so pumped to introduce her to my daughter Christina. Keep inspiring, Greta! pic.twitter.com/3Q6ZuInJHY

— Arnold (@Schwarzenegger) November 4, 2019
Thunberg's recent environmentally friendly boat trip across the Atlantic was well catalogued by the world's media, whilst, as Governor of California, Schwarzenegger signed the Global Warming Solutions Act of 2006 to create the nation's first cap on greenhouse gas emissions, and founded the R20 Regions of Climate Action in 2011.
On his ride with Thunberg he rode a gold coloured e-mtb with 4" wide knobblies, rather in keeping with his macho bodybuilding past!
56 Miles to Work and Back by Bike – No Problem By E-bike
Talk of going above and beyond in the cause of being sustainable, this Mountain Times article details the above headline.
Christine Palmer, a professor of natural sciences at Castleton University, rides her electric bike to and from work, a round-trip of 56 miles.
Whilst Castleton is motivated by environmental concerns she clearly enjoys the daily commute too –
"By the time I got to Castleton, I was like, 'Oh, I'm not tired, I feel great, I'm so glad I biked," she said. Palmer lives in East Wallingford, Vermont not far from White Rocks Cliff Trail and Okemo Mountain.
Activist Becomes E-bike Convert
This nice piece from Detroitist describes how bike activist Jason Hall has become an evangelist for e-bikes.
Hall became best known for founding an organised ride called Slow Roll around a decade ago which has grown from humble beginnings to huge proportions.
It tells us 'After stepping away from a ride he organized for over a half a decade, Jason's life is still devoted to biking, but the emphasis has shifted from recreation to access, primarily through a new kind of bike, the e-bike…..And Jason has become a sort of evangelist for them—the person who used a bike ride as a tool to change the way people see Detroit is now using e-bikes to expand the way people think about and use bikes in their personal lives.'
Here's an inspiring video on the group ride and the pride the riders take in their machines – with plenty of e-bikes in the mix:
History Shows How E-bikes Complete the Circle
Leeds are a Utah-based company that specialise in retro-fit kits. They have put together this nice history of the early development of bikes and e-bikes, showing how they contributed to many aspects of automobile design, from freewheel and differential gearing to developments in metallurgy.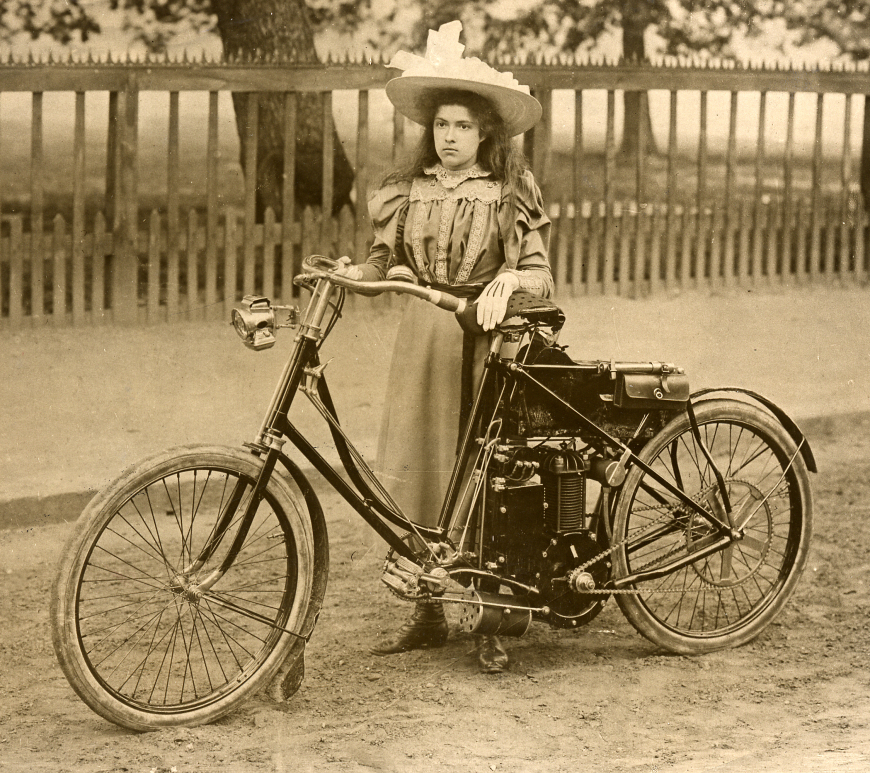 As they point out, 'hundreds of millions of people use bikes to commute, improve their health, lessen their carbon footprint, create entertainment, find freedom, and more! We are going back to the early days of cycling when putting motors on a bicycle a novel idea. People are adding electric powered motors to our bikes as an alternative to driving cars. The world has come full circle.'
New Accessories
Bivystick Promises Budget Satellite Texting
Ever been worried you will be on a remote e-bike journey in an emergency situation without cellphone reception?
Bivystick think they have an affordable answer in the shape of their US$299 very portable looking accessory which promises you can 'send or receive a text message from anywhere in the world. If you have a view of the sky, you can communicate.'
New Smart Lock
Squidd Lock describes itself as 'the world's first anti-theft bicycle smart lock with built-in sensors, mobile alerts, GPS tracking, alarms and a community-based app.
Available now on Indiegogo, Squidd Lock can be purchased at special "Early Bird" pricing of $159.
Featuring built-in sensors and a high-decibel alarm that is activated when the lock is tampered with, the lock stops most thefts before they even happen, and helps recover stolen bikes via its powerful community-based app that helps track the bicycle via GPS.
New Henty Colors
The Henty Enduro 2.0 hydration & gear pack is now available in three new vibrant colors — orange, green and blue.
Here is a review of the original Henty Enduro pack. The Enduro 2.0 was improved and now comes standard with a custom-designed HydraPak 3.0L water reservoir and a 10cm untuckable shoulder strap extension designed to accommodate larger/taller riders.
Battery Watch
EU Grants Multi-Million Funding to Boost Battery Recycling
Bike Europe Reports that 'the European Union has pledged some 5 million euro in start-up grants for a project that should enable large-scale recycling of batteries used in electric vehicles……
The EU's millions are to help in the "Development of an innovative closed-loop process to recycle lithium-ion batteries from electric vehicles and to enable the production of new lithium-ion batteries in Europe," BASF said in a statement – earlier this month German chemical giant BASF announced plans with French companies Eramet and Suez to recycle lithium-ion batteries aiming to secure a leading role in a growing market.
Stay tuned for more e-bike news and reviews and thanks for reading!
-Rich
P.S. Don't forget to join the Electric Bike Report communityfor updates from the electric bike world, plus ebike riding and maintenance tips!
Reader Interactions