eBike News: Many Mid Drives, New BMC, Uber & Lyft eBikes, eCargo + Biz, eCarBike, & More! [VIDEOS]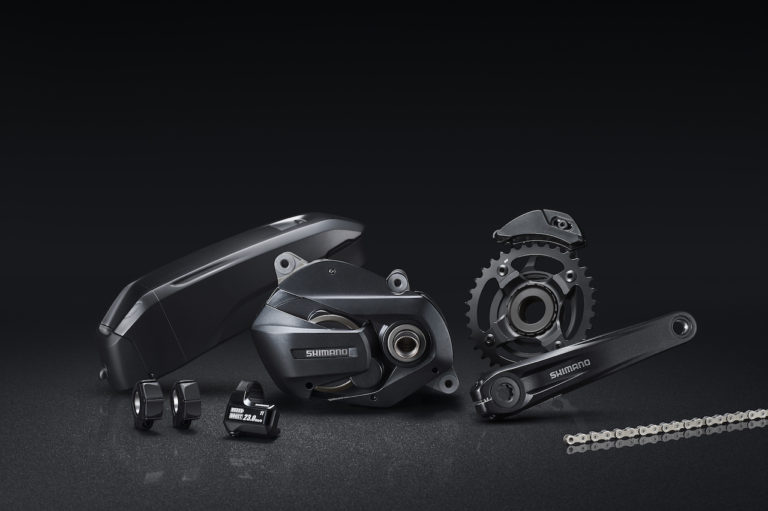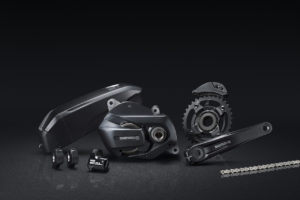 In this week's eBike news roundup:
New Mid-drives from Brose, Shimano, & Star Union
New BMC Alpenchallenge eBike Line
Evovelo Carlike E-trike Now on Pre Order
eCargo Bikes Good for Ice Cream & Postal Delivery
Boulder County E-bike Subsidy
Danish Speed Pedelec Controversy
Uber vs Lyft Battle Continues
And Much More!
New E-bikes and E-bike Systems
Brose's Most Powerful Drive Goes Magnesium – and Lighter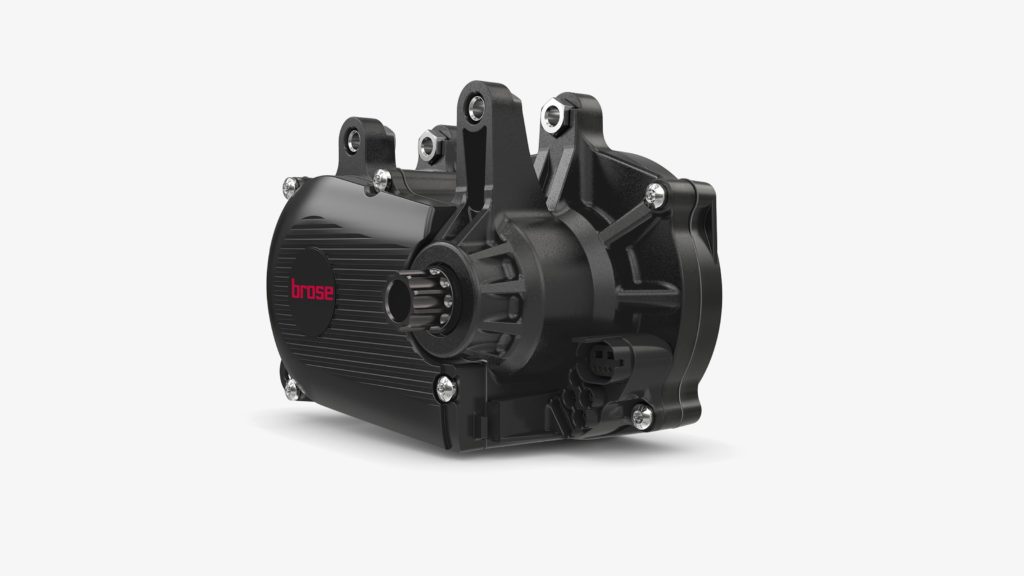 Brose have announced a new variation on their most powerful e-mtb, the Drive S called the Drive S Mag, reflecting the fact it has a magnesium casing and is a claimed 500g lighter and 15% smaller than the aluminium cased version, now branded Drive S Alu. Both have a claimed maximum torque of 90Nm.
There is also new software, the "Flex Power Mode" so that 'e-mountain bikers can shift to a combination of torque and cadence-sensitive support and the softwar claims 30% more torque in higher cadences.
The Drive S was introduced last summer and was a new, more powerful addition to the original Drive T.
New Shimano eMTB Motor System Components for Leisure Market
Shimano has announced a new line of mid-drive components for eMTBers, the E7000.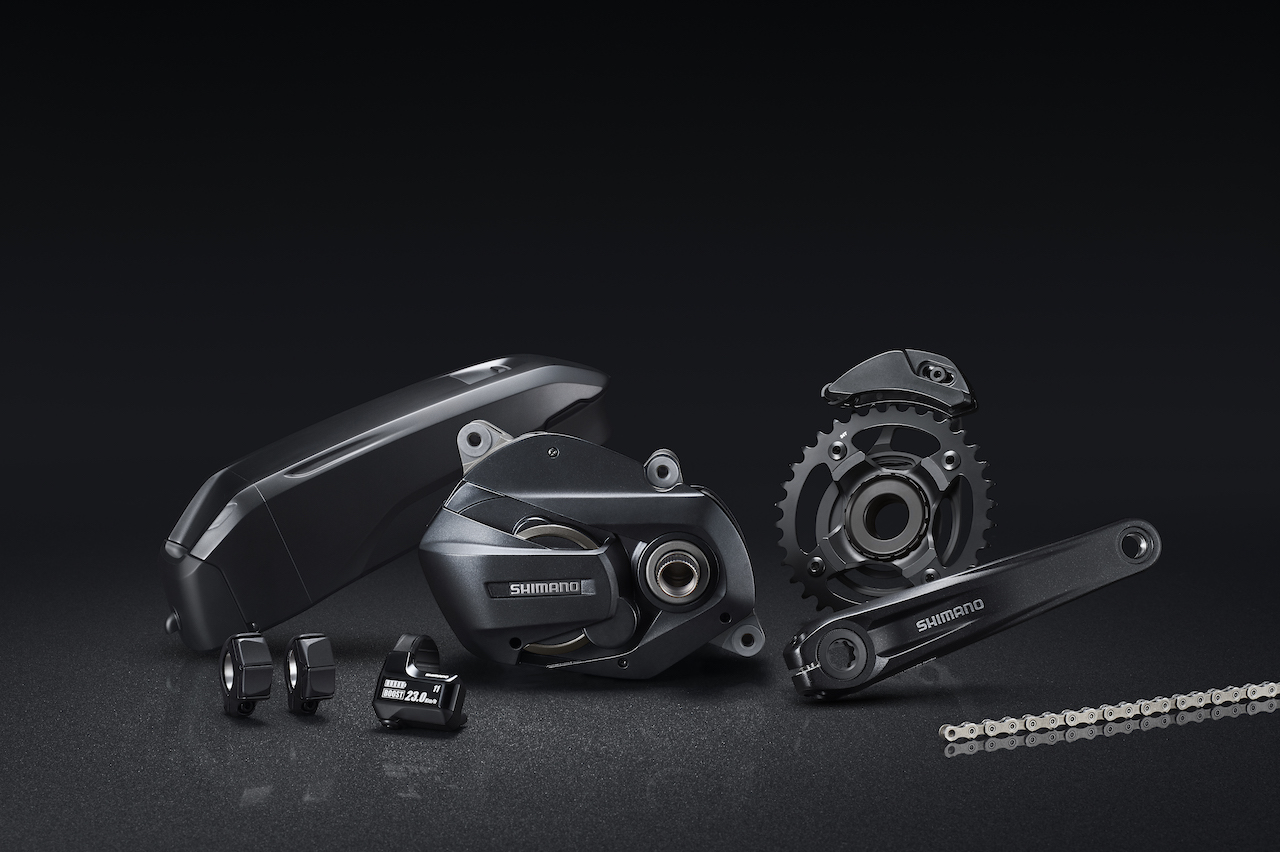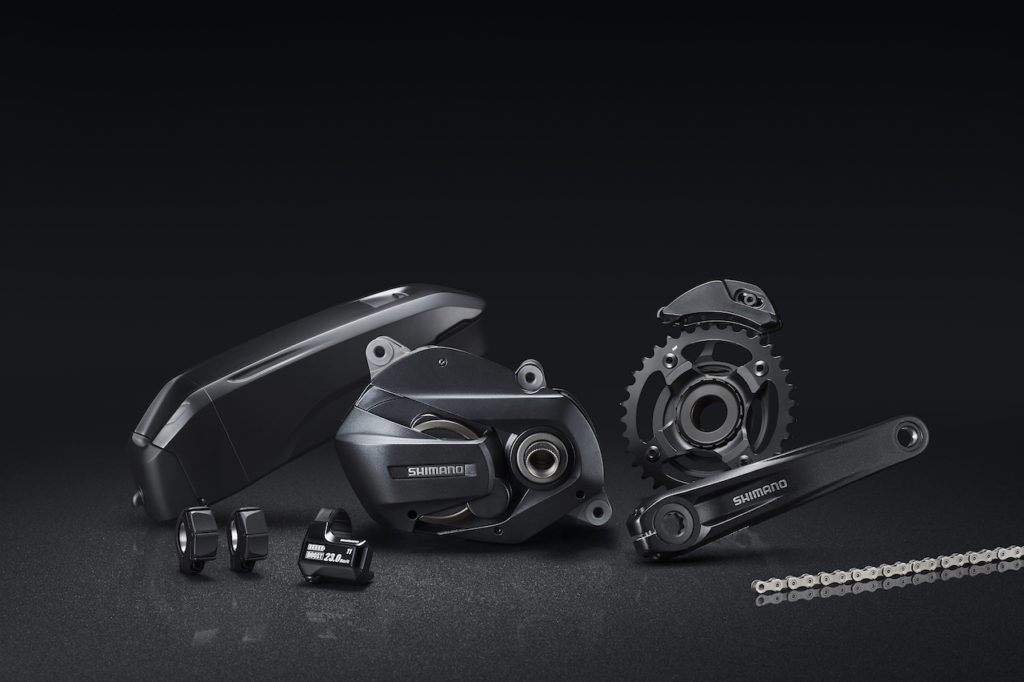 Shimano say 'Where Shimano's top tier eMTB groupset, E8000, is designed to handle aggressive riding on rugged, difficult trails with extreme ascents, the new E7000 level is developed for more recreational mountain biking with its rider-tuned support and easy-to-use features.'
It consists of: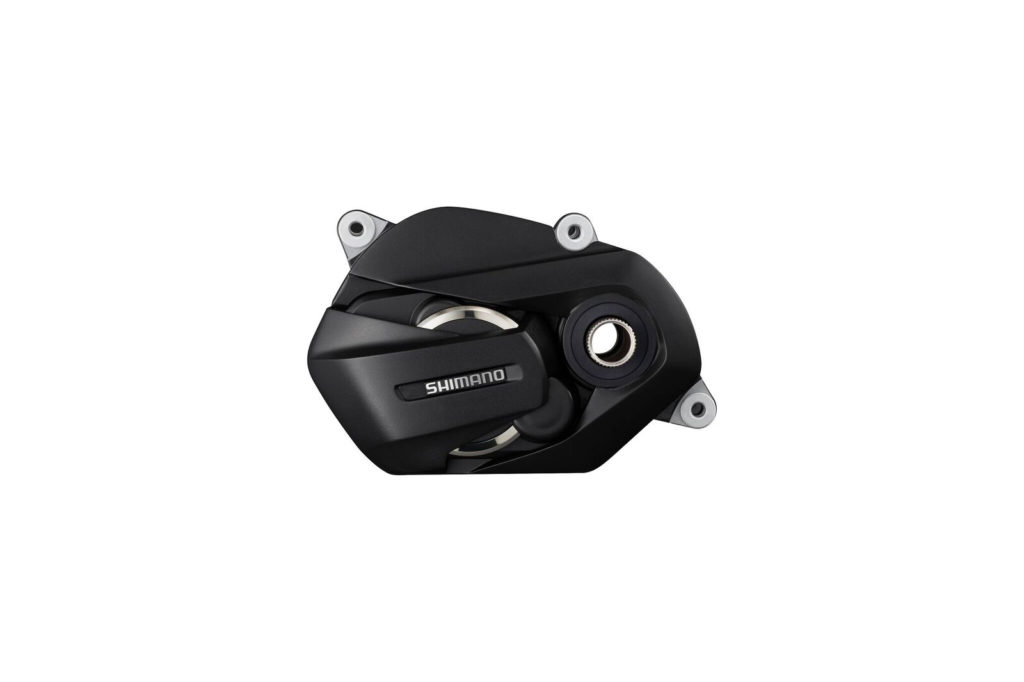 – Motor unit with maximum torque rating of 60Nm (the E8000 is rated at 70Nm)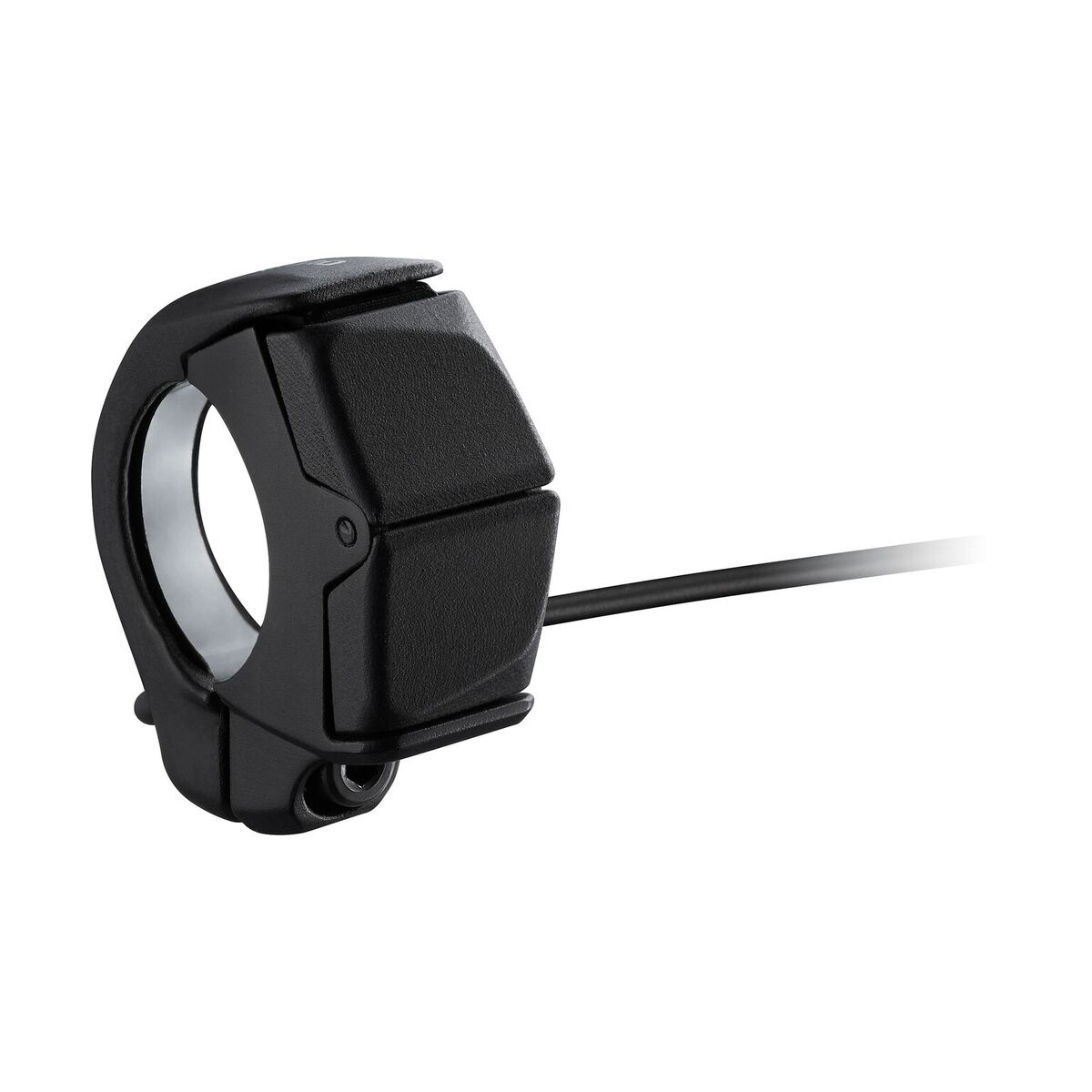 – New handlebar control system with 'glove-friendly toggle buttons – the left-hand buttons control power levels and the right-hand ones change gear (whether mechanical or Di2 electronic).
– New discrete handlebar display
– The ability to 'tune' power delivery over the three power level settings using the Shimano app (available from the July on Shimano's E-tube site), depending on whether frugal battery consumption or greater power is your priority.
The new system retains many of the features of its 'bigger brother' the E8000 including the ability to combine with Di2 electronic shifting, similar distance between the crank arms as found on regular MTBs which Shimano say is a 'natural and efficient' position.
The new system will hit the market in September.
Star Union Launches New Motor-System
Star Union describes itself as 'a leading brand in designing and manufacturing e-bike specific components' and they are now branching out from manufacturing smaller components such as displays to launch the Factor Drive mid-drive, combining high torque and advanced electronics.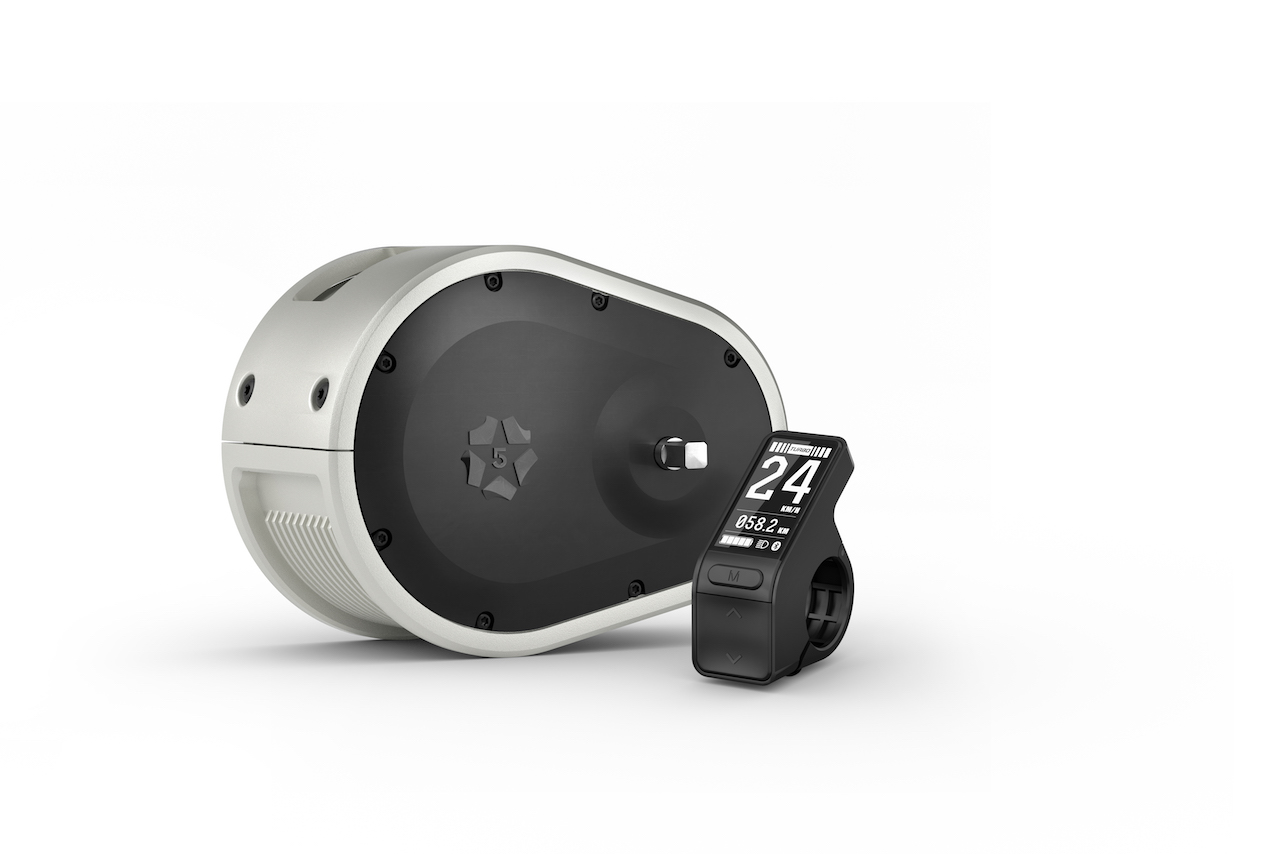 It's a geared motor with integrated torque and cadence sensor, 48 volt, 250W continuous power output rating and claims that it will be 'quieter than competing products'.
Star Union is a spin-off if the Chinese e-bike giant Wuxing.
New BMC Alpenchallenge eBike Line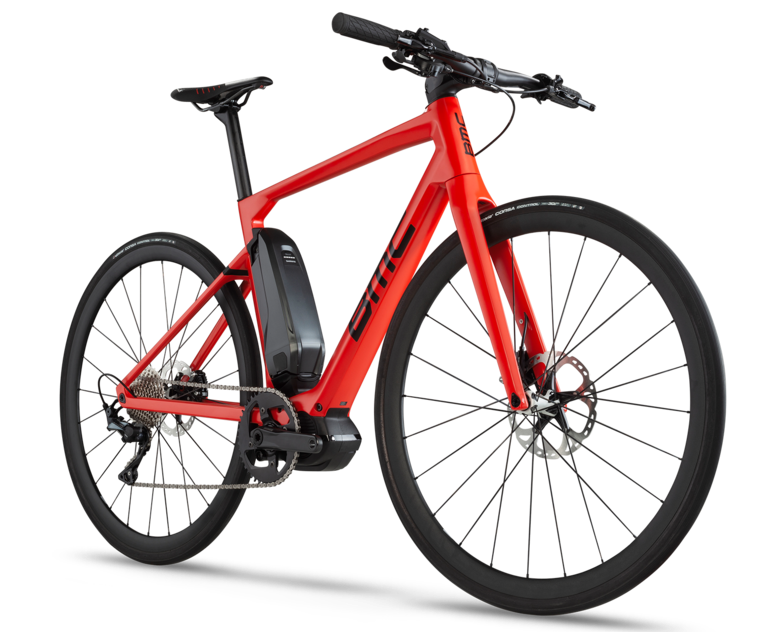 The new Alpenchallenge is a mix of road and mountain bike design to create a hybrid style eBike line up. Above is the AMP Sport model.
These eBikes have many efficiencies of a road or cross bike with eMTB attributes like the Shimano E8000 mid drive system, flat handlebars, "micro travel" suspension, and disc brakes.
Above is the Alpenchallenge AMP Cross that has off road cross bike tires. And below is a video of the Alpenchallenge AMP City.
Here is a link to more info on the Alpenchallenge line up.
Evovelo Gets Ready to Roll?
Electrive has details of the solar charging Evovelo, a pedal-assist, fully enclosed trike from Spain called the mö, with deposits now being taken for advance orders.
The vehicle can carry up to two people and it is claimed that one hour solar charging can give a further 3-6 miles range, so although it would still need mains charging, this sounds like a plausible figure that could be a useful range extending feature.
It has other interesting features such joystick steering, a crash crumple zone and ABS braking. There will be 45mkh and 25kmh versions too. Priced at around 5,000 euros and with a current claimed 10 month lead time to delivery.
Get Inspired
PostNL to Replace Vans with eCargo
PostNL is replacing diesel vans with electric cargo bikes and small electric vehicles in Utrecht.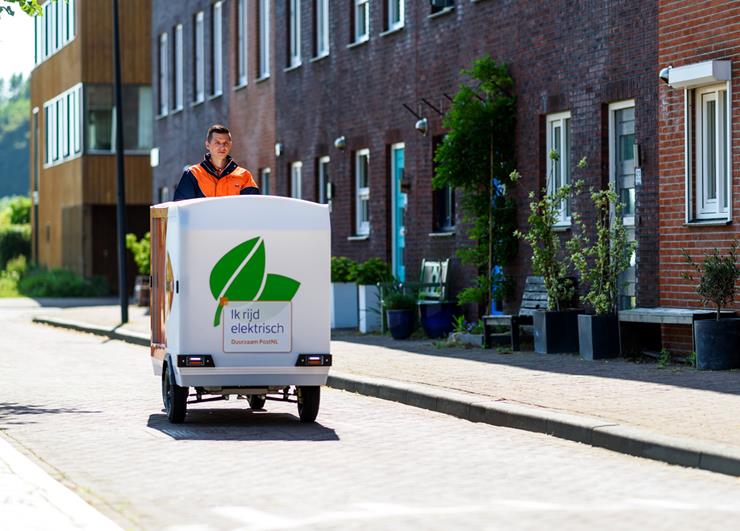 "The electric carrier bike is emission-free and often faster than cars in busy city centres. By deploying electric carrier bikes, PostNL is replacing 20 car rides every day. This means 560 emission-free delivery kilometres a day, and a CO² emission reduction of approximately 35,000 kg per year."
E-cargo Bikes – Good for the Environment and Good for (Micro) Business
This is an interesting take on e-cargo bikes – it's an article detailing how one small scale Australian businessman saw the benefits of an e-cargo bike based ice-cream selling operation. Perhaps it's best to let the figures speak for themselves, as the article does:
'Compared to an ice cream e-bike, an ice cream truck would cost 10 times as much to set up and would use 100 times more energy each the day – a critical cost for a new business. Energy costs for the e-bike with freezer would be around $0.35 per day, versus $35 per day for an ice cream truck.'
Clearly this is a burgeoning business area with the likes of Bizzonwheels targeting this very market.
Boulder County Supports E-bike Sales
This local news article reports that Boulder County 'for a third straight year is partnering with seven bicycle shops to provide discounts on e-bikes through July in an effort to get cars off the road.'
This will be the last year the county markets the e-bike discounts, though, as officials feel the offering has been successful. A county news release said the program has helped people afford 280 e-bikes since it was launched.
The discounts can get Boulder County e-bike buyers between 10 percent and 33 percent off the sticker price of e-bikes, saving residents between $400 and $1,200 per purchase, depending on the vendor and model of e-bike. Residents interested in the deals can visit BoulderCountyDeals.org to sign up and receive a discount coupon code they can then use at participating vendors.
Speed Pedelecs
Danish Trial Law Stokes Speed Pedelec Controversy Further
This Clean Technica article reveals that from July 1, 2018 speed pedelecs with a max assisted speed of 28mph will be allowed in bike lanes in Denmark. Until now they have had to be registered as a moped and were not allowed in bike lanes.
Whilst clearly highly sympathetic to e-bikes in general, and also seeing the obvious personal and environmental advantages of speed pedelecs, the author also gives a lot weight to the many safety warnings there have been about this step from many quarters, including police and the national cycling federation.
E-bike Biz
Uber and Lyft Update
Business Insider UK reports that Uber may be looking to set up a subscription based e-bike rental service, as e-mails were sent out with possible details of the scheme showing indicative costs of around US$600 per year. Uber has apparently told the UK's Financial Times that 'the system is not live yet' and the email was merely to 'gauge customer interest'.
Uber are certainly progressing in the short term hop on – hop off market via their recently acquired company Jump Bikes. This article details how they have rolled out 250 dockless e-bikes in downtown Austin in the wake of Bird dockless e-scooters also launching there.
We have also previously mentioned that Uber rival Lyft was working on a deal to purchase bike share company Motivate. The NY Times has now revealed that Lyft has confirmed the deal whereby it will own the core operations of Motivate (the parent company of CitiBike and several similar programs in United States cities). The new business will be called Lyft Bikes and will maintain control of Motivate's contracts with New York, Chicago and six other cities. Motivate bike maintenance will remain a stand-alone company (Lyft Bikes).
The article seems to sum up just why auto-based, so-called ride-hail companies are taking a sudden interest in bike-share and e-bikes:
'The bike-sharing market is not huge, but its growth could cut into the companies' core business (as could the surprising success of electric scooters). Offering alternatives to car rides allows Uber and Lyft to keep people using their services when taking a car makes little sense, particularly for short trips.'
My Week on E-bikes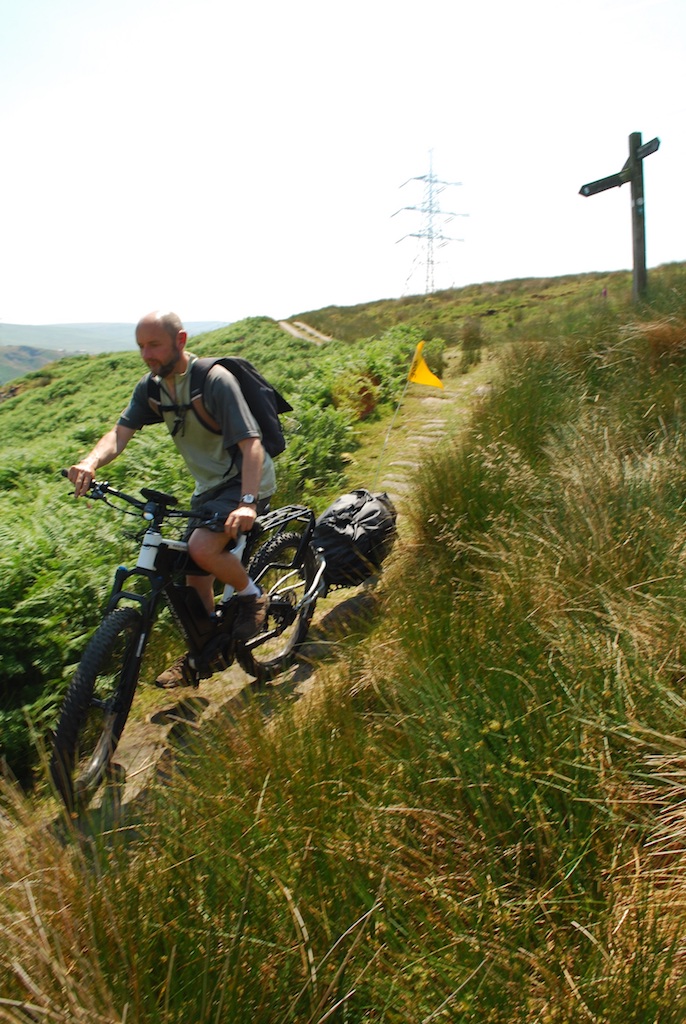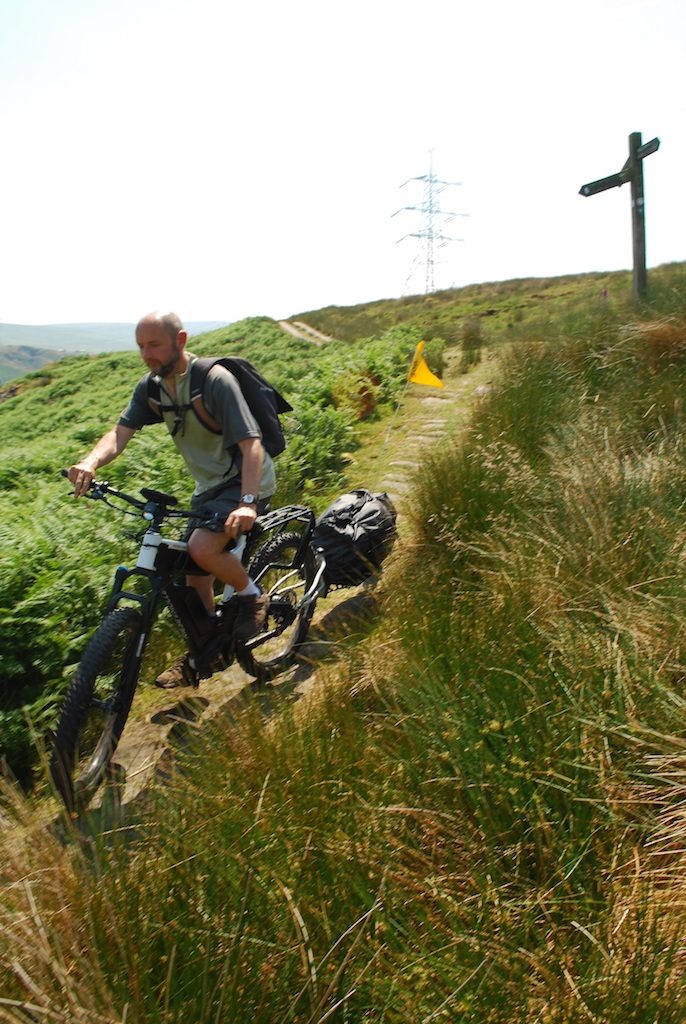 After last week's shakedown test on the lightweight singlewheel T2 trailer pulled by the remarkable R&M Delite Mountain Rohloff, this week I've been tackling some of the UK's toughest Pennine trails in earnest on a fully loaded camping trip.
Stay tuned for more e-bike news and reviews and keep on riding.
-Richard
P.S. Don't forget to join the Electric Bike Report community for updates from the electric bike world, plus ebike riding and maintenance tips!
SaveSave
SaveSave
SaveSave
SaveSave
SaveSave
SaveSave
Reader Interactions