eBike News: Light Titanium eBike, Water eBikes, Crash-Proof eBike, Michelin System, & More! [VIDEOS]
In this week's eBike news roundup:
NUA's 28.7 Pound Titanium eBike
27.6 Pound Magnesium eFolder
Water eBike Share in Bay Area
Michelin's 'Tire Drive' eBike System
Crash-Proof eBike
Remembering Turbo Bob
San Francisco eBike Festival
French eMTB Championships
Jump eBikes for Brussels
And More!
New eBikes & eBike Systems
NUA Titanium Urban E-bike
Take a 6.6 pound 3kg electric 'all in one' hub motor system and add it to a sleek titanium bike and you have a 28.7 pound 13kg e-bike – at least this is what Barcelona-based NUA tell us they have just launched.
Everything needed for electrical assistance is contained in the rear Zehus hub system, including motor, battery and sensors, with power settings and other system info accessible on your smartphone via the Zehus app which has a bluetooth link to the hub.
NUA designed their own rear dropouts for the Zehus hub so that the sensors within the hub would work most effectively and the hub and Gates belt drive remained easy to remove.
On paper it looks a very neat design. Prices start at €3995.
New E-folder Claims 12.5kg Weight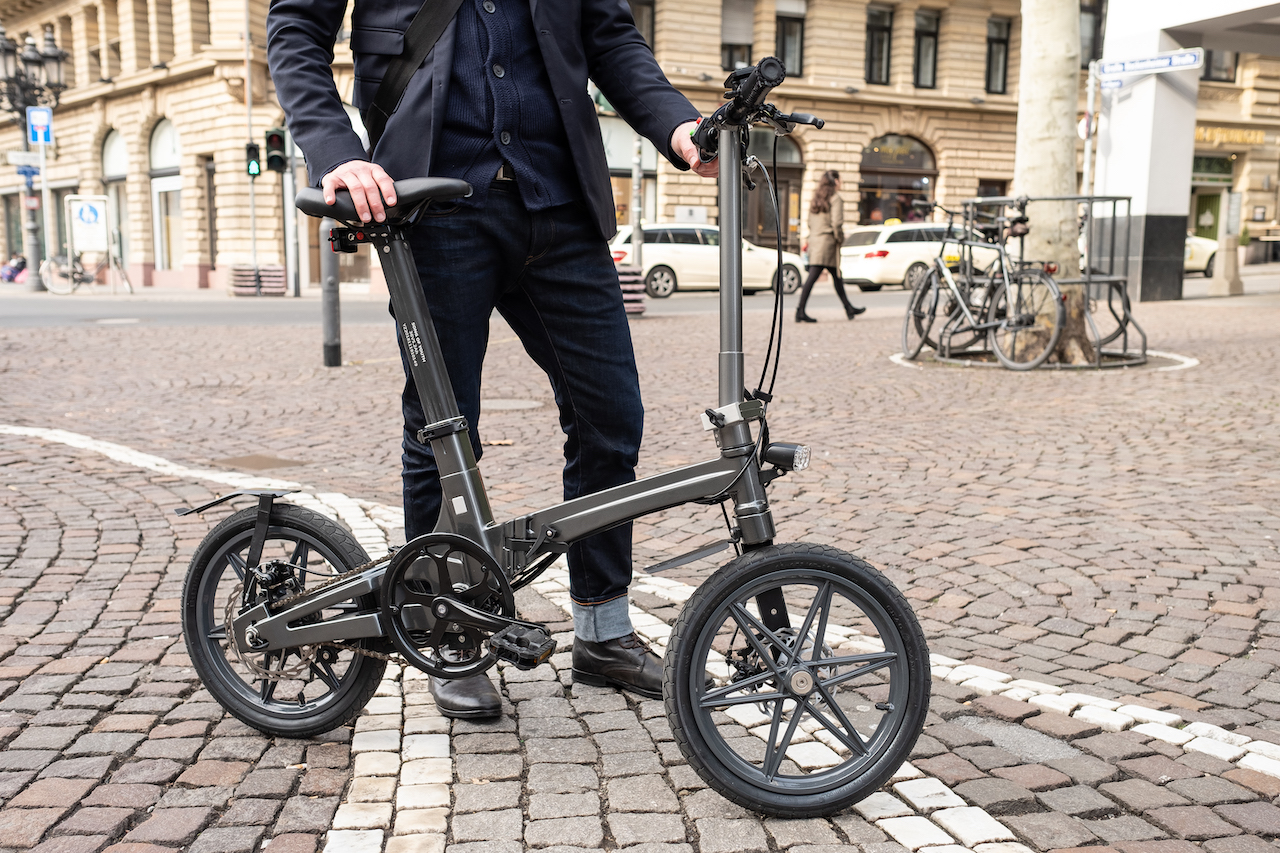 With a claimed weight of 27.6 pound 12.5kg and a fold of around 10 seconds the ONE, from Swiss startup United City Bikes announces itself as 'an electric bike that is light, compact, flexible and affordable.'
The ONE's most unusual aspect is the magnesium frame; although a magnesium-framed bike has won the Tour de Frame (2006) it has not been adopted widely in the bike industry for various technical reasons so it's very interesting to see United City Bikes using it.
It does hold potential weight saving gains compared to steel and aluminium and cost saving gains compared to carbon fibre. The neat design puts the battery in the seat tube and it is easily removable for charging.
There are mag wheels and a small rear hub motor, though the forward slanting handlebars make it look more suited to riders with a long reach.
It also features monoblade front forks for a slim fold, disk brakes, lights and some minimalist mudguards. Battery size options are from 194Wh to 288Wh.
The Indiegogo campaign has already smashed its target but there are still significantly discounted early bird offers available. UCB say they are already serial manufacturing and so can guarantee summer 2019 delivery.
Michelin New Tire Drive System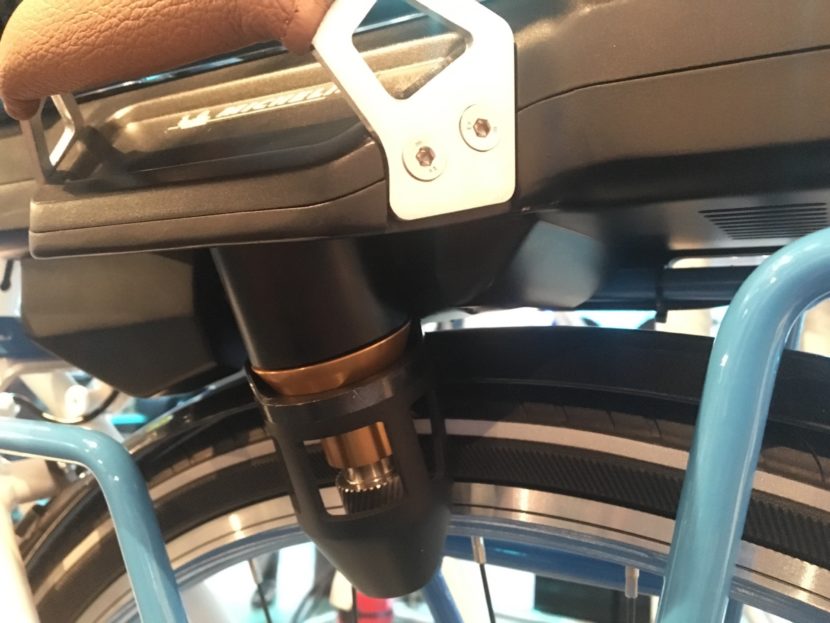 According to Bike Europe, global tyre manufacturing giant Michelin is intending to target the French e-bike market with a novel 'tyre drive' system that harks back to another traditional French design, the Solex moped.
Michelin's research and development teams 'have taken three years to reach this result and filed nine patents,' according to Christian Delhaye, Managing Director Michelin Lifestyle Ltd.
He added more detail about their partnership with e-bike company Mobivia which he believes "offers us a very important market, because the group represents 10 percent of the electric bike market in France".
The article also reveals that 2018 e-bike sales in France increased by 21% on the previous year, reaching some 338,000 units sold.
Innovation
Water eBike Share in Bay Area
Here is the latest in eBike share systems, it's a small catamaran with an eBike drive system! Speed is around 12 mph. Estimated costs for this water eBike share will be $4 for the first 10 minutes and 99-cents per minute after that.
Here is more on this story from the Bay Area and a link to Schiller.
Schiller Water Bikes are available for $5,500.
Crash-Proof eBike
Electrive reports that 'TU Delft, together with the bicycle manufacturer Gazelle, has developed the prototype of a crash-proof e-bike. The intelligent control assistant intervenes as soon as the electric bike threatens to tip over and keeps the bike stable and upright at speeds of over 4 km/h.
The so-called steer assist is also used to control the bike's speed. The stabiliser is made possible by a motor built into the handlebars and connected to a steering assistance system.'
Remembering Turbo Bob
Turbo Bob was an original eBike ambassador from San Diego, CA who passed away this week. We will miss him greatly and all the passion that he put into getting people excited about electric bikes.
Bob Bandhauer ran Turbo Bob's Bicycle Blog where he reviewed bikes and products, promoted bike events, and shared rider stories.
Turbo was very active in running eBike events in the San Diego area to raise awareness of eBikes. His weekend events gathered many eBike brands and local shops together to educated people on eBikes and to offer test rides of a many different types of electric bikes.
He was also very active in promoting regular groups rides and just having fun!
Get Inspired
San Francisco eBike Festival
Super Bicycle is described as 'the only event of its kind, blending electric bike test rides, great food, community & fun.'
It is this weekend May 4th and 5th at The New Wheel Electric Bikes, 14 East Sir Francis Drake Boulevard, Larkspur, CA 94939.
It promises over 50 test e-bikes, deals on demo models, info on future transport in the area and a van shuttle service from San Franciso centre.
Moustache Riders Triumph in French eMTB Championships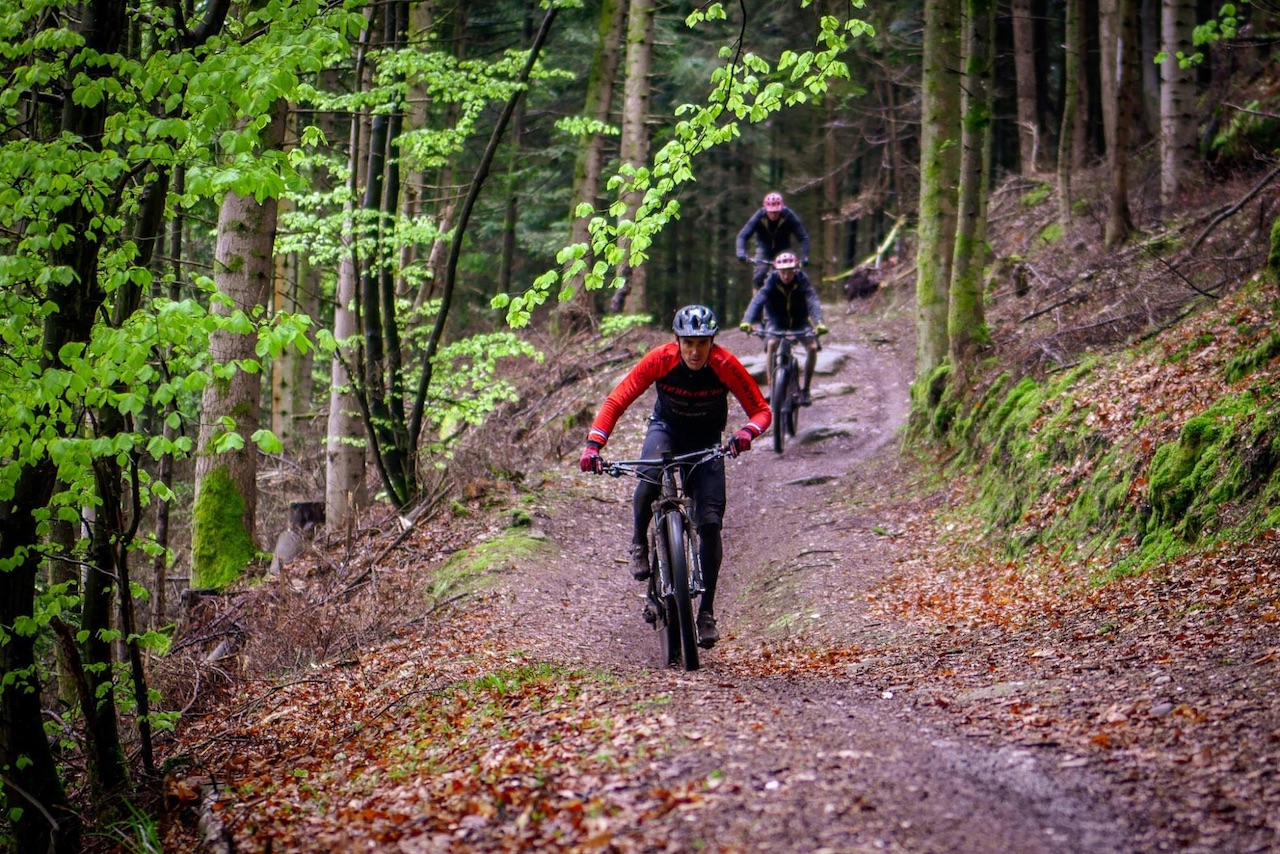 Epinal in the French Vosges mountains was the veue for the recent 2nd EMTB XC French Championships took.
Jérôme Gilloux rode a Moustache e-mtb to first place and the title of French Champion, despite being the victim of a broken chain after only a few minutes.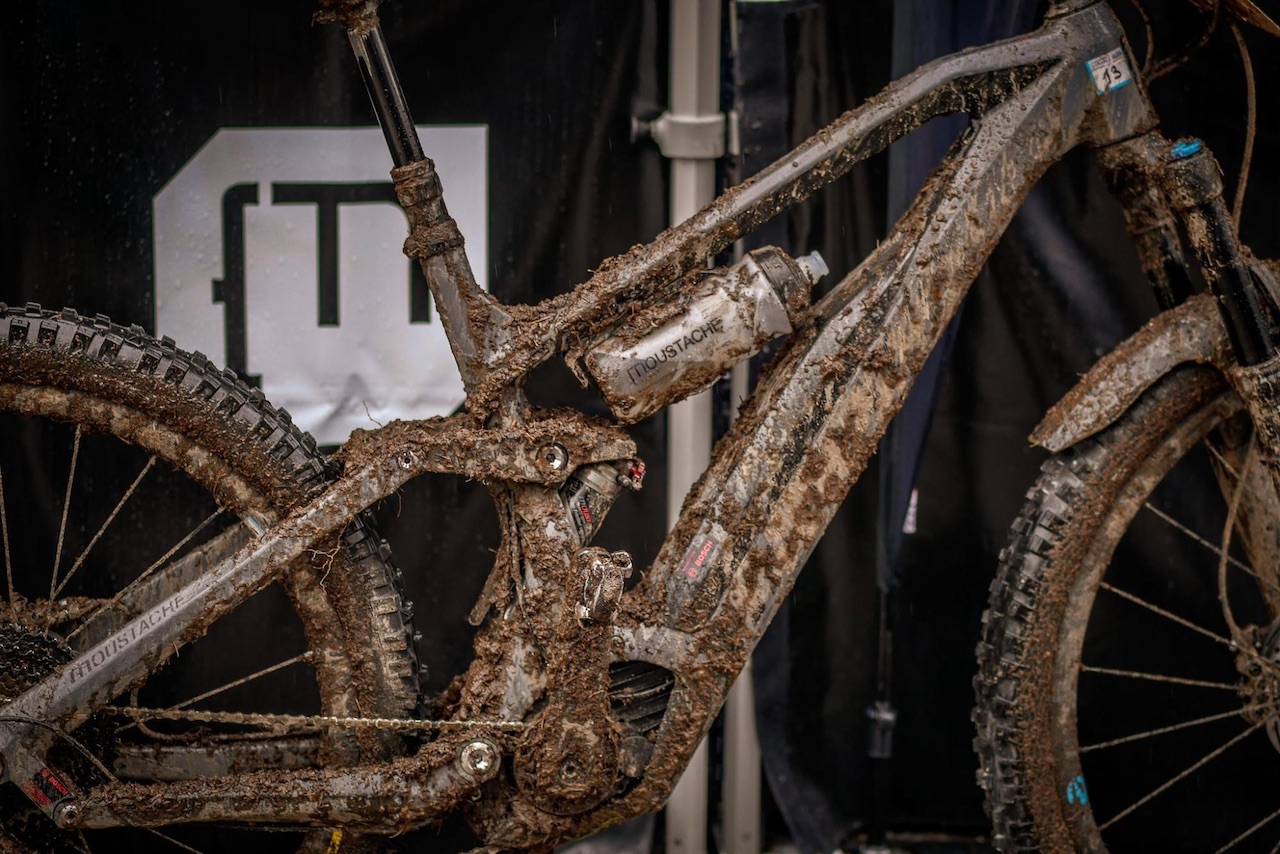 Thanks to Moustache for the info – they say they can't wait to be at the next eMTB World Championship in Mont Saint Anne (Canada) in August.
See the Fuell E-bike at Manhatten Pop Up Shop
E-bike manufacturers Fuell have been in touch to let us know their Fluid e-bike prototype will be available for test rides at a pop up shop in Manhattan at 111 Division Street until May 10th.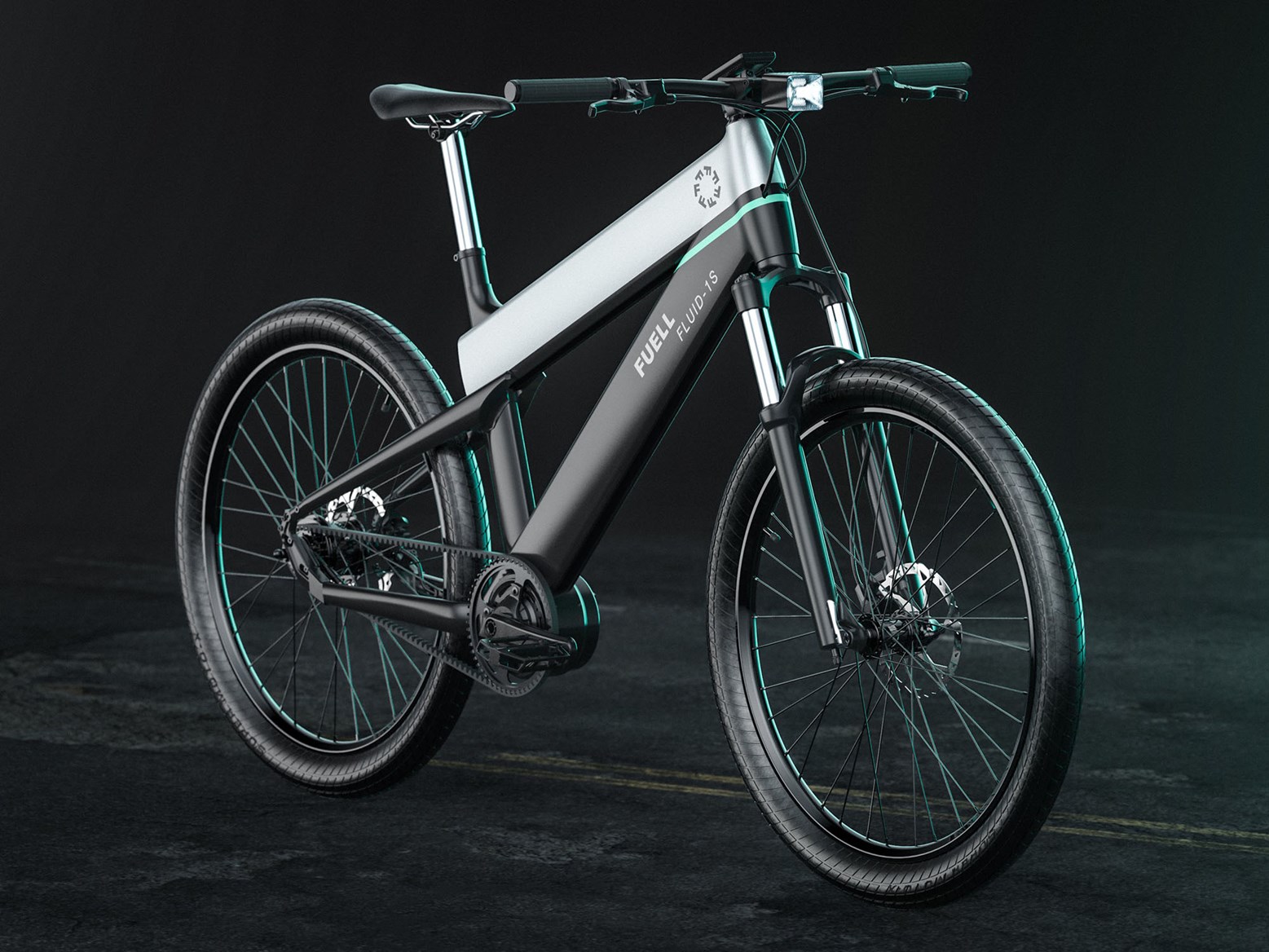 The Fluid packs a Bofeili mid-drive motor plus over 1,000Wh of battery capacity and is available in pedelec and speed pedelec versions.
MicroMobility
Jump Dockless E-bike Share for Brussels
Electrive reports that Uber has launched its Jump bicycle sharing service in the Belgian capital Brussels with 500 dockless e-bikes now available to book via a smartphone app.
Hire rate is €1 to unlock the pedelec and then €0.15 per minute spent on the bike.
Vinghen Ti1, the Fat Tyre E-Kickscooter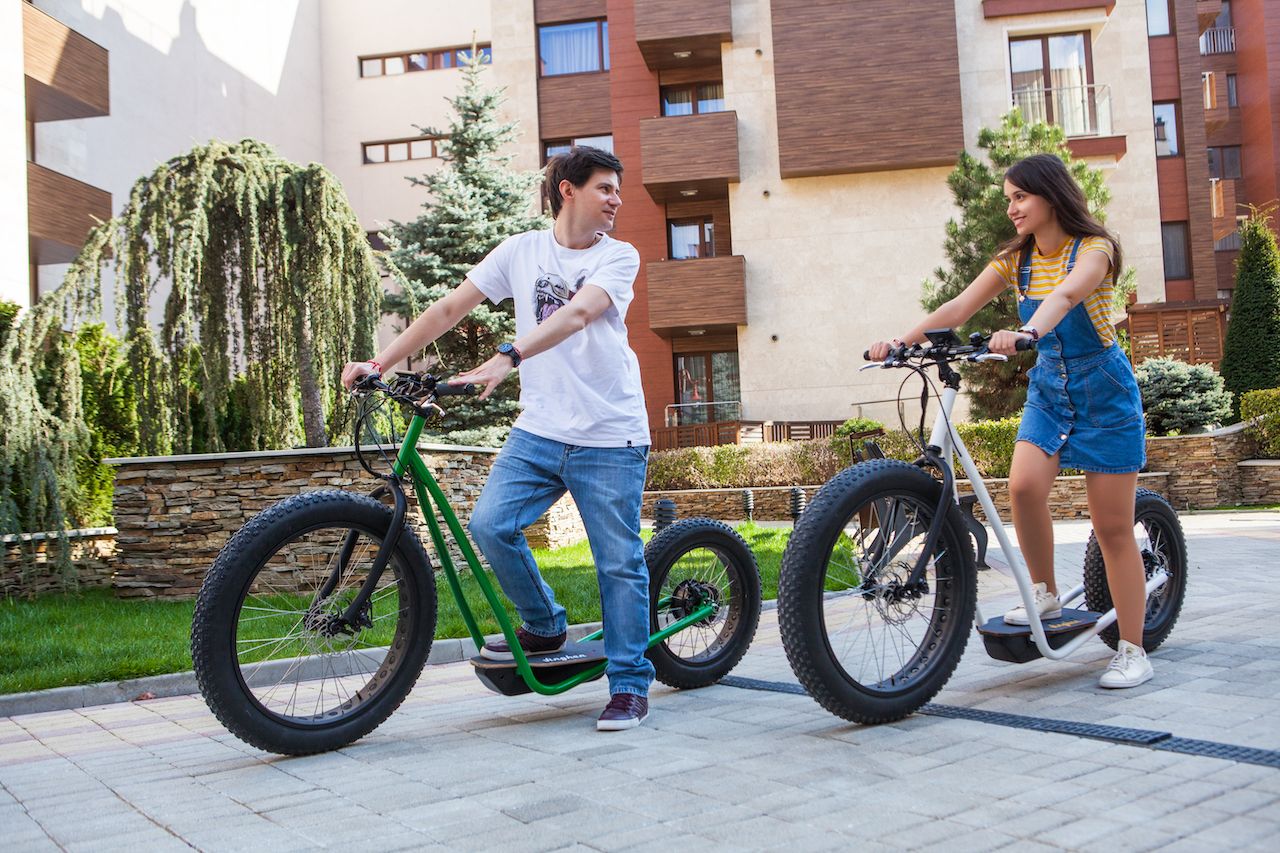 The Vinghen Ti1 is best described in Vinghen's own words; 'an electric push-scooter with fat tyres and design that was inspired by surfing and longboarding. Its step is, in essence, a longboard with griptape that allows the rider to play with his weight distribution, thus adding an extra control besides the handlebar. The large tyres (26" in front and 20" in the rear) allow for a smooth, stable, and fun ride. The motor has a nominal power of 250W and the energy is stored in a 13Ah, 36V battery. This allows the scooter to have a real-world range of 25miles/40km at a maximum speed of 15mph/25kph. It could also be used as a standard push-scooter where the rider kicks in order to move.
https://www.youtube.com/watch?v=bSeIVqHbfOg
E-bike Biz
BPSA members approve merger with PeopleForBikes Coalition
According to Bicycle Retailer and Industry News a majority of the members of the Bicycle Product Suppliers Association have voted to approve their organization's merger with PeopleForBikes.
The merger will become official July 1, the end of BPSA's current fiscal year. Both boards will convene in Boulder on June 17 to finalize transition plans.
Stay tuned for more e-bike news and reviews and thanks for reading!
-Richard
P.S. Don't forget to join the Electric Bike Report community for updates from the electric bike world, plus ebike riding and maintenance tips!
Reader Interactions