eBike News: Light eRoad, New EVELO, Friction Drive, 3D Printed Tires, Subsidies, eMTB Racing, & More! [VIDEOS]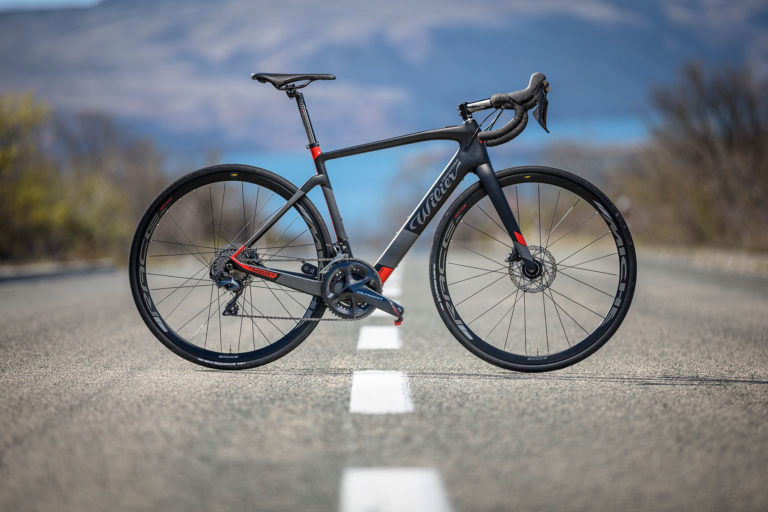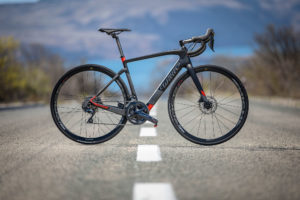 In this week's eBike news roundup:
26 Pound Wilier eRoad Bike
New EVELO Delta X 750 watt Mid Drive
Revos Friction Drive Kit
3D Printed Flat Proof Tires
Sweden's eBike Subsidy Program is Very Popular
Arizona eBike Law is Now Official
Jump in Sacramento & Davis, CA
LimeBike in Mountain View & Maybe Boise
eMTB Racing Near Los Angeles
And Much More!
New eBikes & eBike Systems
Wilier Cento1 Hybrid eRoad Bike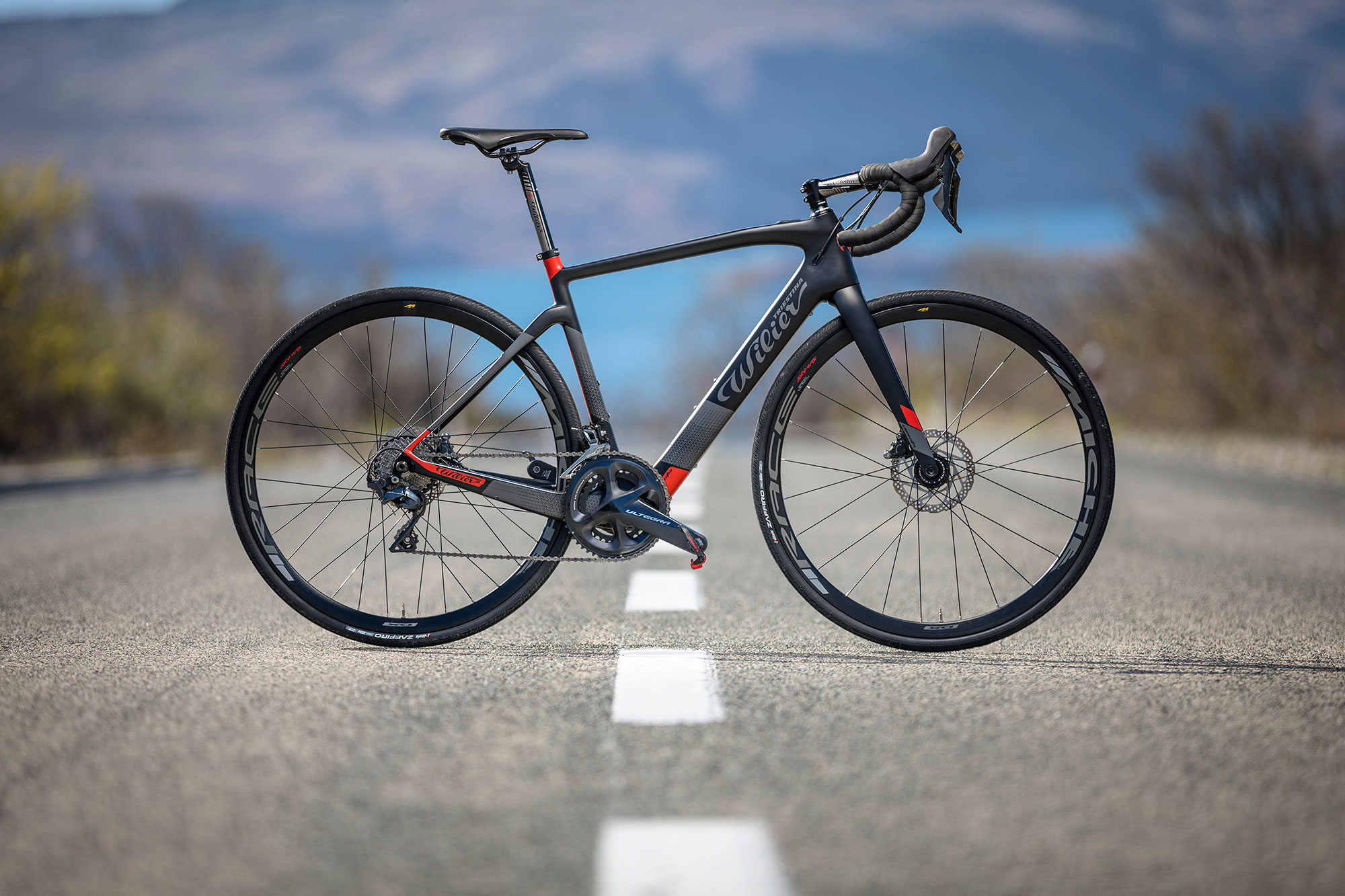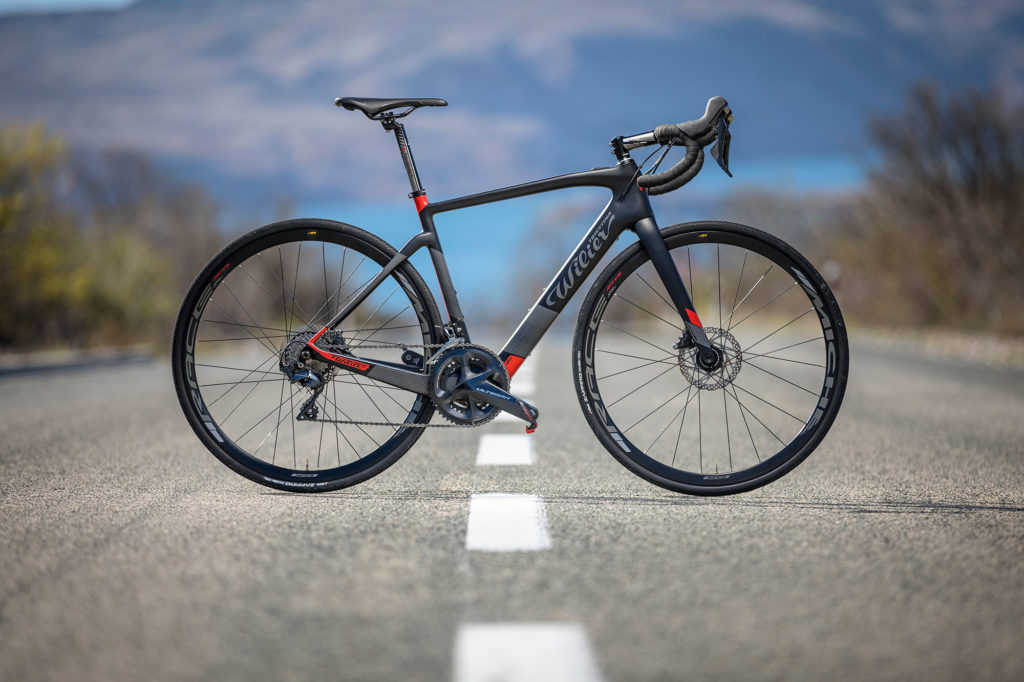 Wilier has launched a 26.25 pound (11.9 kg) electric road bike! That is incredibly light for and ebike!
It uses the "Ebikemotion servo-assistance system, with a total weight (motor, battery and controls) of 3.7 KG" (8.15 pounds).
The Ebikemotion system uses a rear hub motor, a integrated frame battery (250 Wh) in the downtube, and a smartphone app.
"When paired with a heart rate monitor belt, the maximum heart rate can be set. If your heart rate reaches the predetermined threshold during activity, the system will engage the motor, enabling your heart rate to return to within the threshold set without having to stop pedaling."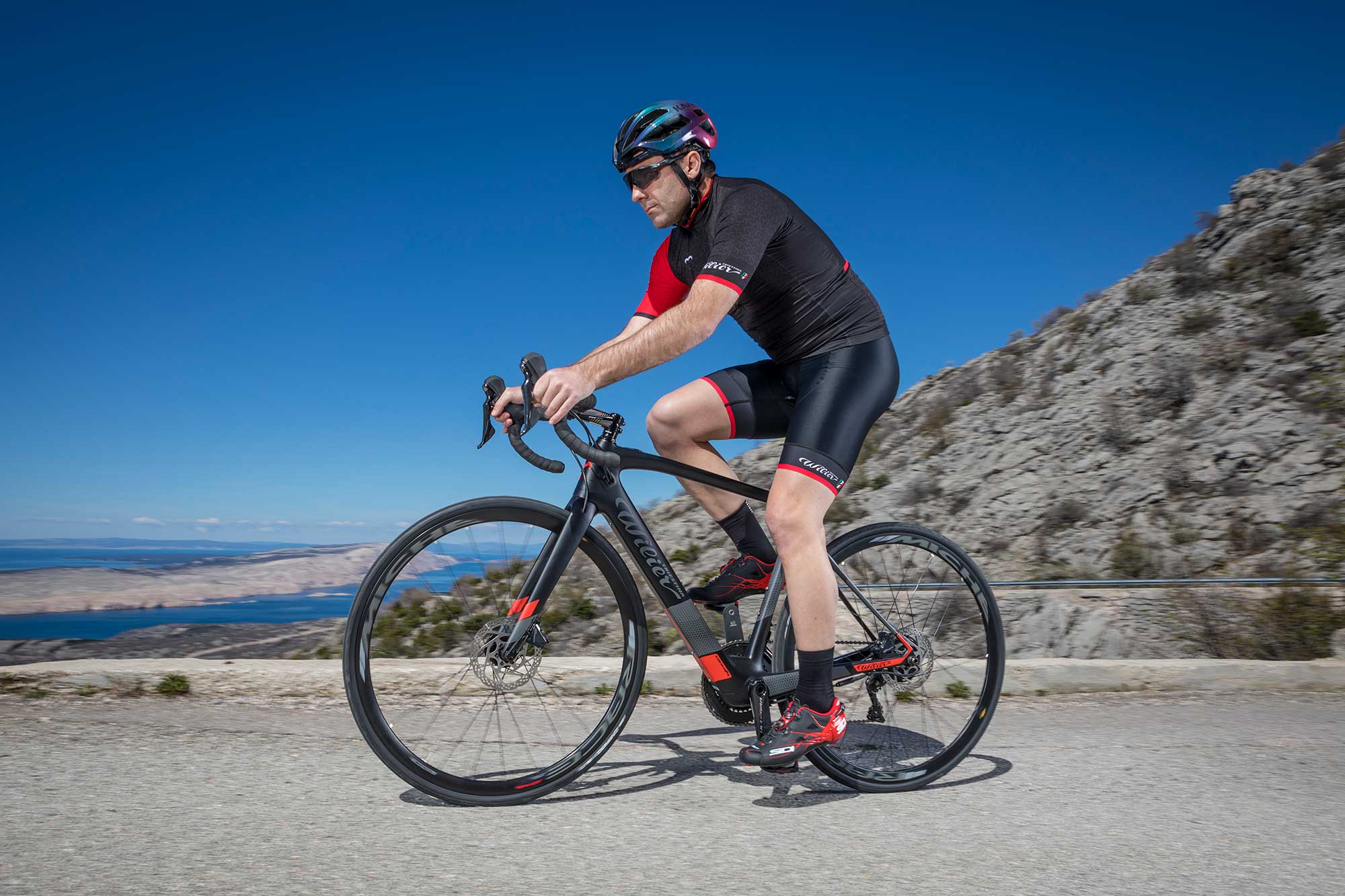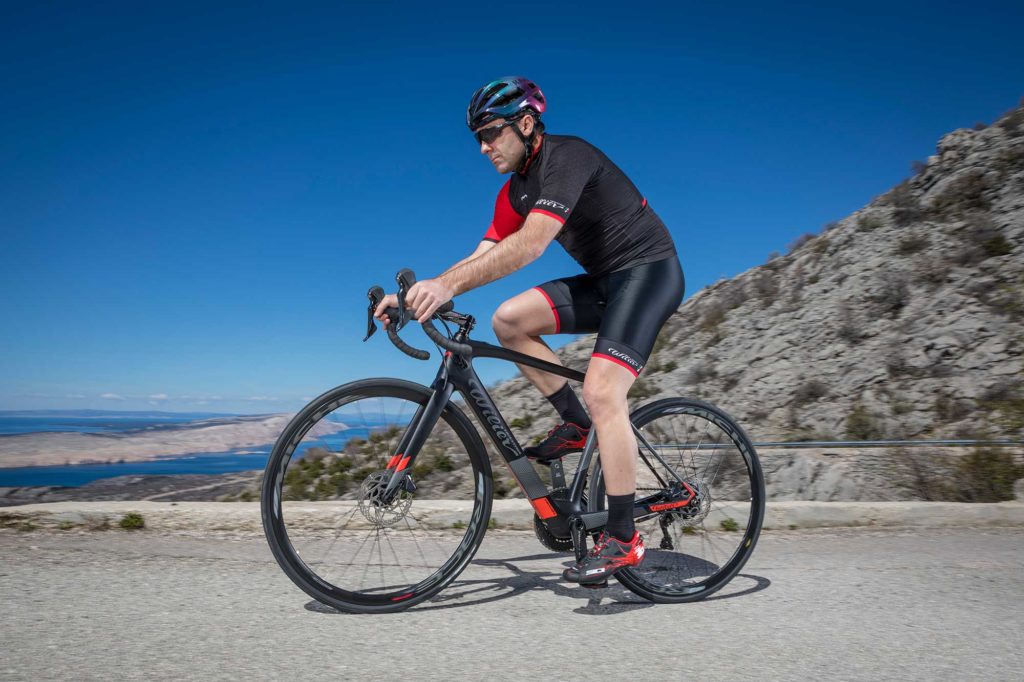 The Cento1 Hybrid eRoad bike features a carbon frame & fork and Shimano Ultegra group.
It is priced at 4500,00 € (roughly $5,300 USD).
New EVELO Delta X
EVELO continues to roll out new eBikes! The Delta X is based on the Delta eMTB platform that was reviewed last year.
It features "A 750W mid-drive motor combined with a smooth, gearless NuVinci transmission makes it one of the most powerful electric bikes on the road. A durable cargo rack, plus-sized all-purpose tires, lights, and full fenders add refinement and utility."
The Delta X is priced at $3,899 and make sure to check the EVELO website for sales.
Revos Friction Drive Gears up for Crowdfunding Launch
Revolutionworks, based in the UK's Bristol, has launched the REVOS friction drive kit on Kickstarter.
The system is described as having a "patent pending geared drive unit that attaches to the bike frame and drives the rear wheel around; the magnetic pedal assist sensor that controls the drive unit in response to the rider pedalling; the lithium ion battery which fixes to the bike frame using the bottle holder studs. Two battery sizes are available, 100Wh and 209Wh, one for everyday trips around town and a larger one for longer trips. The whole set up takes under 10 minutes to put on your bike. There is no need to replace any parts of your bike."
It will be interesting to see if the system can overcome the Achilles' heel of some other friction drive systems – the difficulty of getting consistent grip between drive surface and tyre, especially in the wet.
The idea behind Revos came from Hugo Palmer when he was at Oxford Brookes University in 2011 studying Motorsport Engineering.
Kickstarter prices start at £329 or about $446 USD.
3D Printed Flat Proof Tires
A 3D printing company in Berlin has created this airless tire that uses thermoplastic elastomer that is flexible for application to simulate traditional bike tires. At this point this is just a proof of concept but maybe someday they will go into production.
Elsewhere on electricbikereport.com
iGo Fat Folding Ride & Range Test
The iGo Fat Folding is a fun and comfortable eBike that is well equipped for around town riding and easy going off road adventures.
Its compact step thru design makes it very easy to get on and ride while the 4″ wide fat tires give it a stable and comfortable ride feel.
While it has some easy going characteristics, the powerful 500 watt Bafang motor gives it a lot of kick for a sporty ride feel!
With a 48V 13ah high capacity battery, the iGo Fat Folding posted impressive mileage in the range testing.
Riese & Müller Homage GT Nuvinci Ride Report
The Riese & Müller Homage GT Nuvinci looks highly futuristic, but in fact it is a new interpretation of a classic Riese & Muller design called the Avenue.
Alongside R&M's Culture and the Delite it is part of their range of e-bikes combining features of city bikes such as a comfortable upright riding position, step-thru frame and slick tyres with elements of mountain bike technology, most notably a fully-suspended frame.
Get Inspired
eBike Riding Wine Country
Here's an article about bike touring Southern California's Temecula Valley wine country by bike and there is also an eBike tour option included; "two-hour scenic tour ($49) and a four-hour tasting tour ($79), as well as self-guided e-bike rental options."
Taking the Dogs to Work with eCargo Bike
Here's a story about a guy who takes his dogs to work with his electric cargo bike! There are also some good stories about commuting by bike in the Cape Cod area.
eMTB Racing Near Los Angeles
PedalFest Race Series, the only Mountain Bike Race Series in Los Angeles County, is pleased to announce a 5 race E-Bike Race Series to be run within their 2018 Summer Series at East Walker Ranch, in Santa Clarita, CA.
Rounds 2 (May 31), 4 (June 14), 6 (July 26), 8 (August 9) and 10 (August 23) will host the races on a modified course that will also tie in to the existing Cross Country course that is already in use.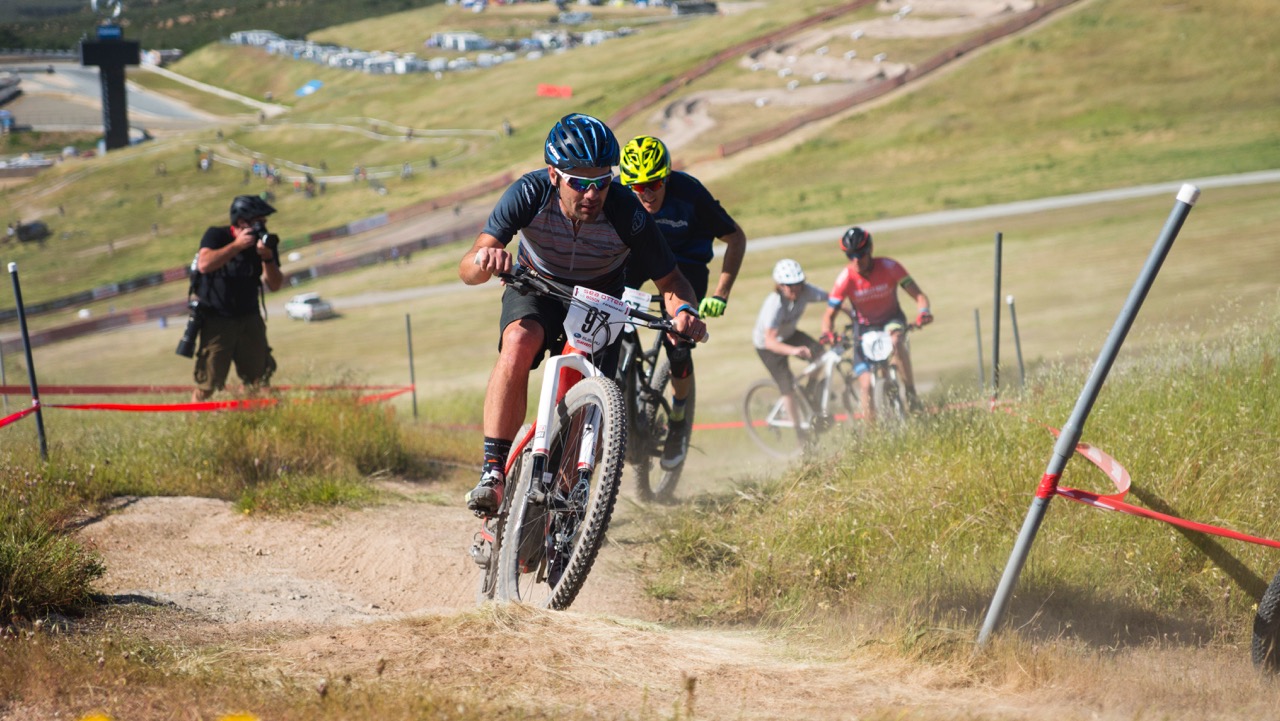 These races are limited to Class 1 E-Bikes only and are open to all skill levels, genders, and ages.
Open Trails eBikes, Santa Clarita's first and only dedicated Electric Bike Shop, will be the featured shop on Thursday, May 31 and will have display and demo bikes at all 10 races.
Gina Flanagan, PedalFest Promoter, said "We are really excited to be one of the first race series to integrate E-Bikes into our regular races. As these bikes evolve and grow in popularity, this was an easy decision to make for us"
eBike Incentives
Sweden eBike Subsidy Very Popular
Sweden has a subsidy program for eBikes (and other electric vehicles) and the demand for eBikes is quickly depleting the years budget for the program!
"The inflow of applications – the vast majority for e-bike subsidies – are fast depleting the 350 million krona (€34 m) allotted for this year's scheme. Within less than three months, some 137 million – or 40 percent – have already been paid out. "
"The government's motivation behind the subsidy is to speed up the transition towards fossil-free urban transportation and meet SDG goals. In Norway, similar subsidies are already well underway: In a bid to reduce car traffic, Oslo city council offers a NOK 500 (€550) subsidy for residents buying an e-bike. The second part of the subsidy came into force last year, and gives double that amount for electric cargo cargo bike purchases. "
Guernsey eBike Subsidy Program Closes Early
Similar to Sweden, Guernsey's eBike subsidy program was so popular that it has closed early because they have run out of the £100,000 budget less than a month after it was launched.
UK Department for Transportation Considers Grants
Electric cars and vans currently get subsides through grants from the Office for Low Emission Vehicles and recently the idea of eBike subsidies in the UK has been brought up.
eBike Share
Jump in Sacramento & Davis
Jump electric bike share system that was recently acquired by Uber has just opened their system in Sacramento and Davis California.
Mountain View Gets eBike Share System
LimeBike has begun an eBike share system in Mountain View, CA while ofo is offering a non-electric bike share system.
Edinburgh Scotland eBike Share
Serco will open a bike & eBike share system in Edinburgh, Scotland. Serco has run the bike share system in London since 2010.
Exeter Expands System
Exeter, England is expanding their Co-bikes eBike share system by adding 11 more stations and expanding 3 existing stations.
Boise May Get eBike Share
LimeBike is also looking at expanding to Boise, Idaho but there is concern about their dockless bike share system in regards to where the bikes would be parked.
eBike Laws
Arizona Passes eBike Law
After a little drama, Arizona has passed an eBike law that recognizes 3 classes of electric bikes that is similar to California's eBike law that has been the model for other states that include Colorado, Arkansas, Illinois, Michigan, Tennessee, Utah and Washington state.
Stay tuned for more e-bike news and reviews and keep on riding.
-Pete
P.S. Don't forget to join the Electric Bike Report community for updates from the electric bike world, plus ebike riding and maintenance tips.
Reader Interactions