eBike News: Custom eBikes, Bamboo eBikes, Postal eBikes, Art eBike, eRoad vs. Road, & More! [VIDEOS]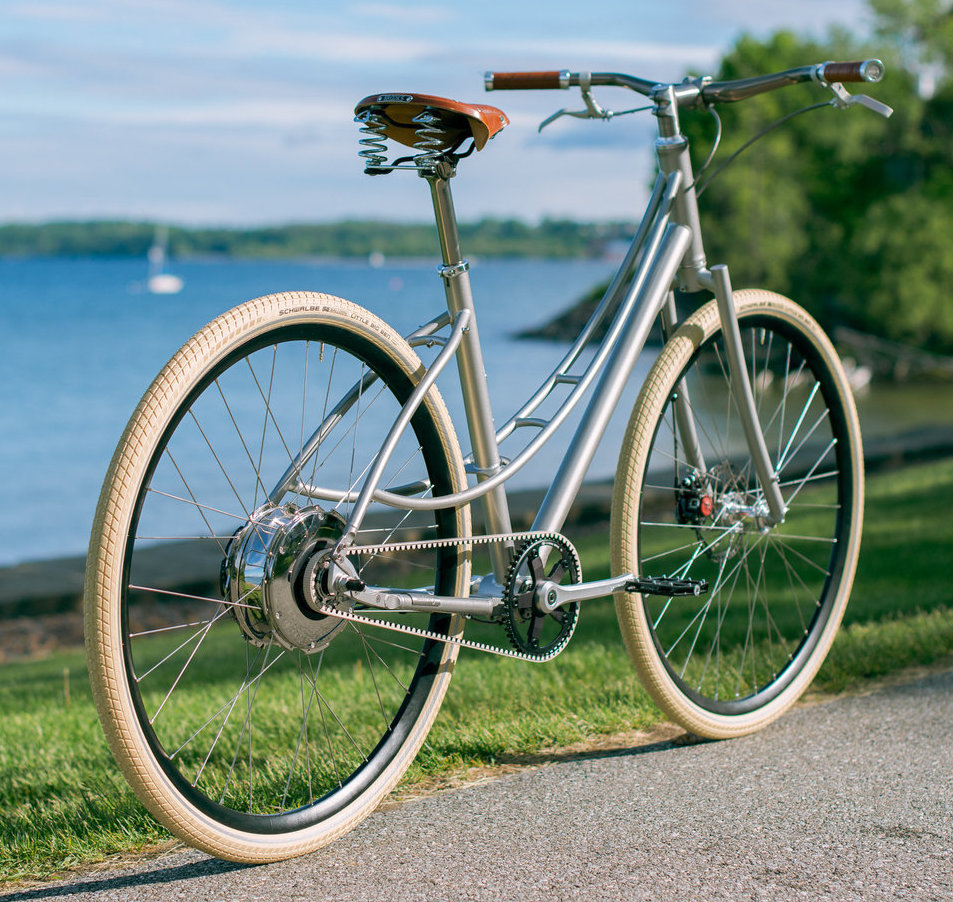 In this week's e-bike news roundup:
New Gazelle Arroyo in the US
Design your own Budnitz Bella
Art eBike from Israel
Bali Bamboo eBike Membership
Australian Postal Service Using eBikes
eRoad vs. Road bike
And much more!
New Bikes
The Gazelle Arroyo: Dutch Design Meets 21st Century Technology
Gazelle's heritage is one of the oldest and largest bicycle manufacturers in the Netherlands and their new Arroyo just launched in the US market.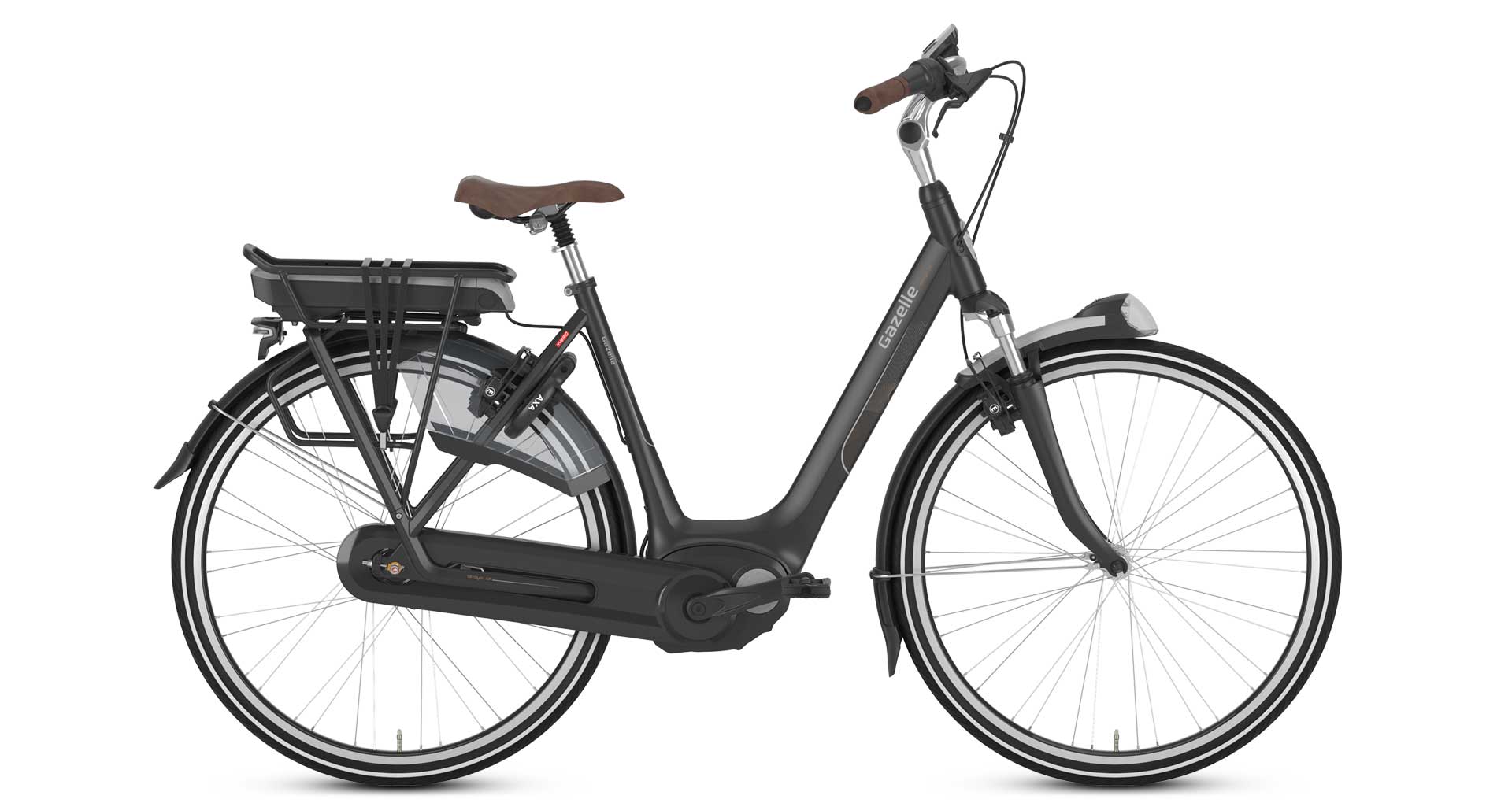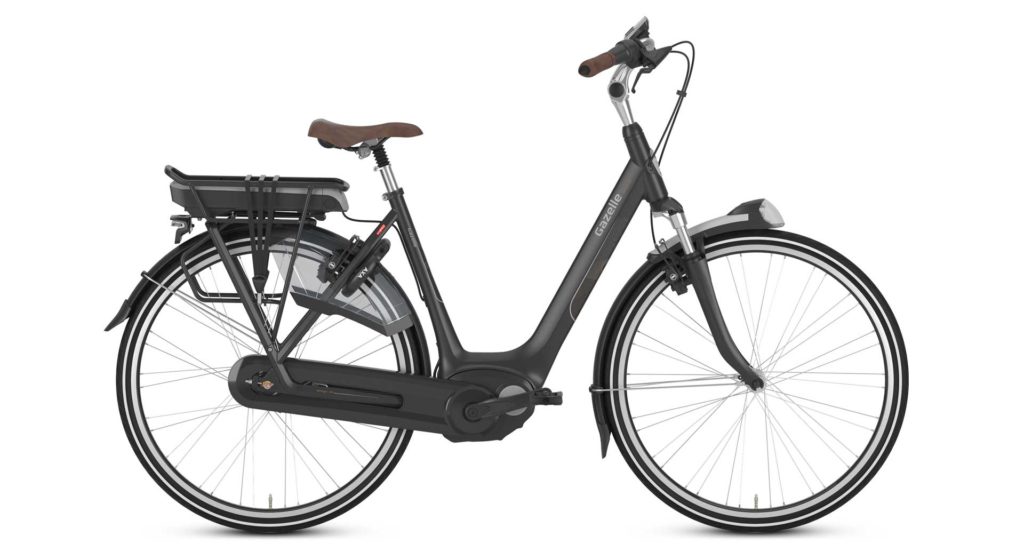 It's a classic Dutch step-thru 'sit-up-and-beg' type frame and packs a Bosch crank drive motor with 400Wh battery, claiming a 90 mile range in Eco setting.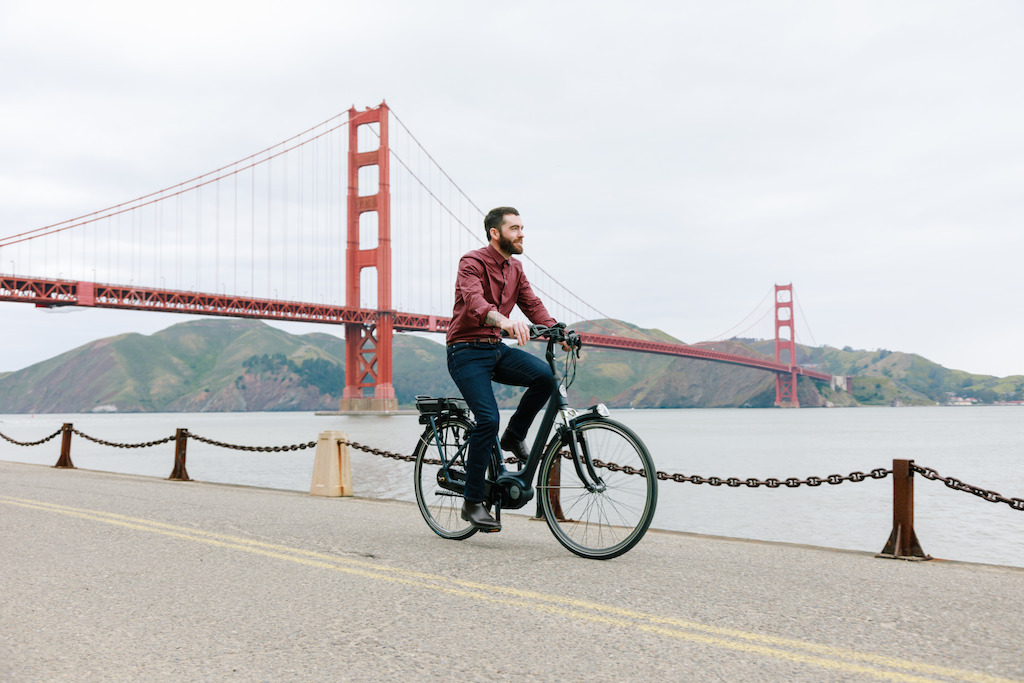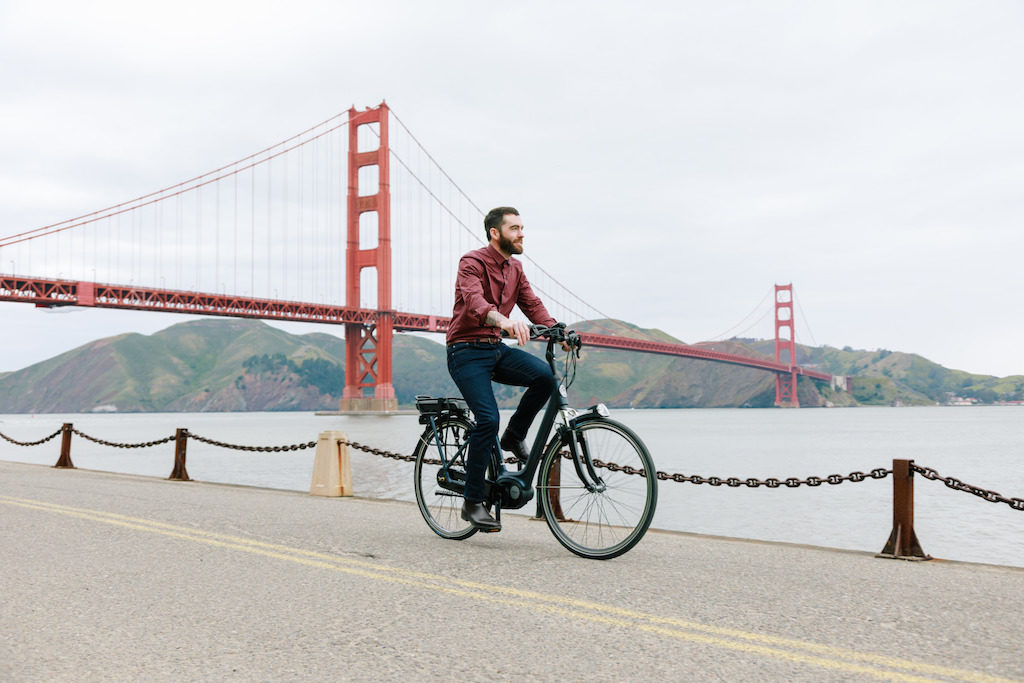 Low maintenance features include hub gears, fully enclosed chainguard, mudguards, skirtguard, lights and frame mounted shopping lock and the Intuiva display is also handily removable.
All in all a really practical looking machine.
Build Your Own Budnitz Bella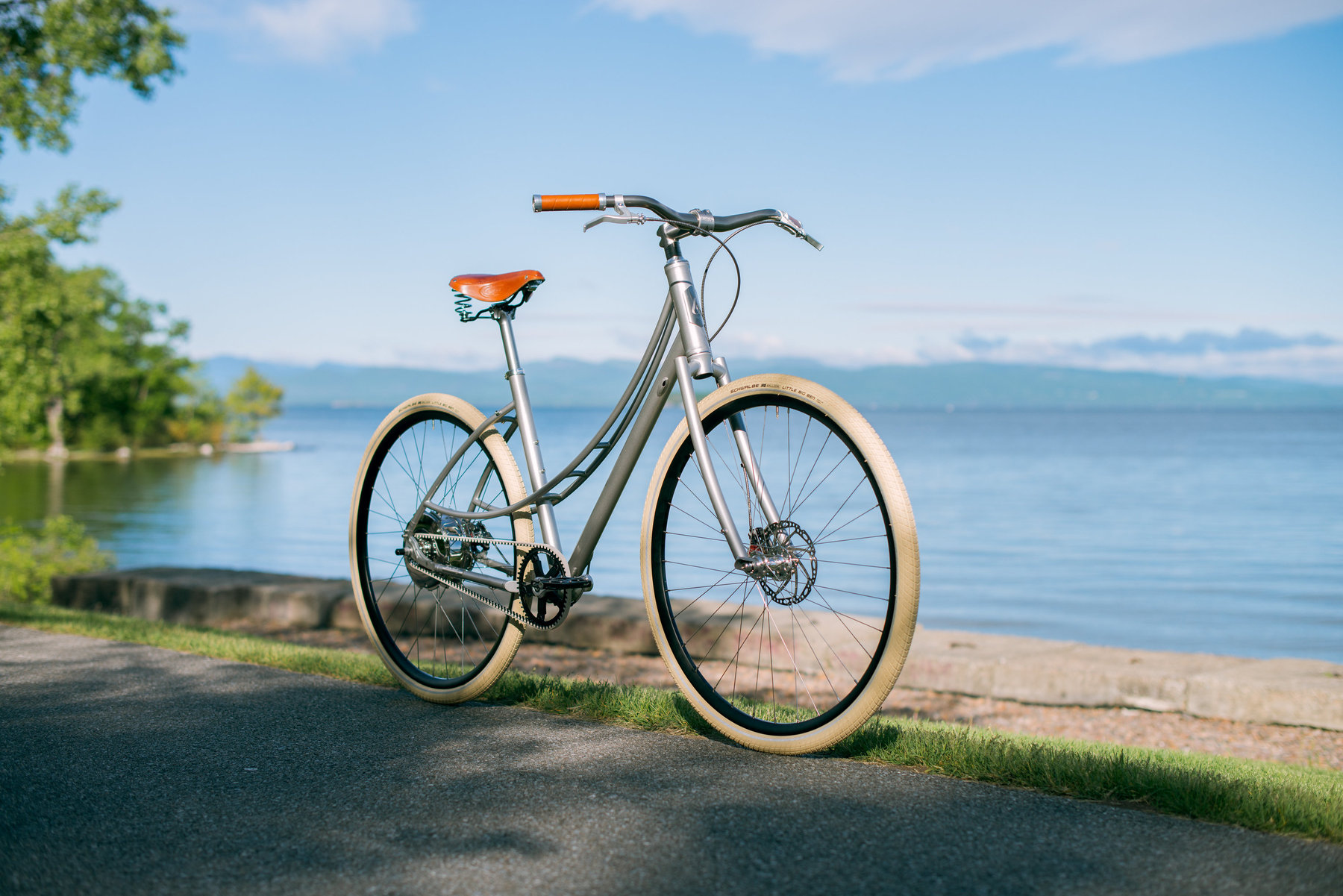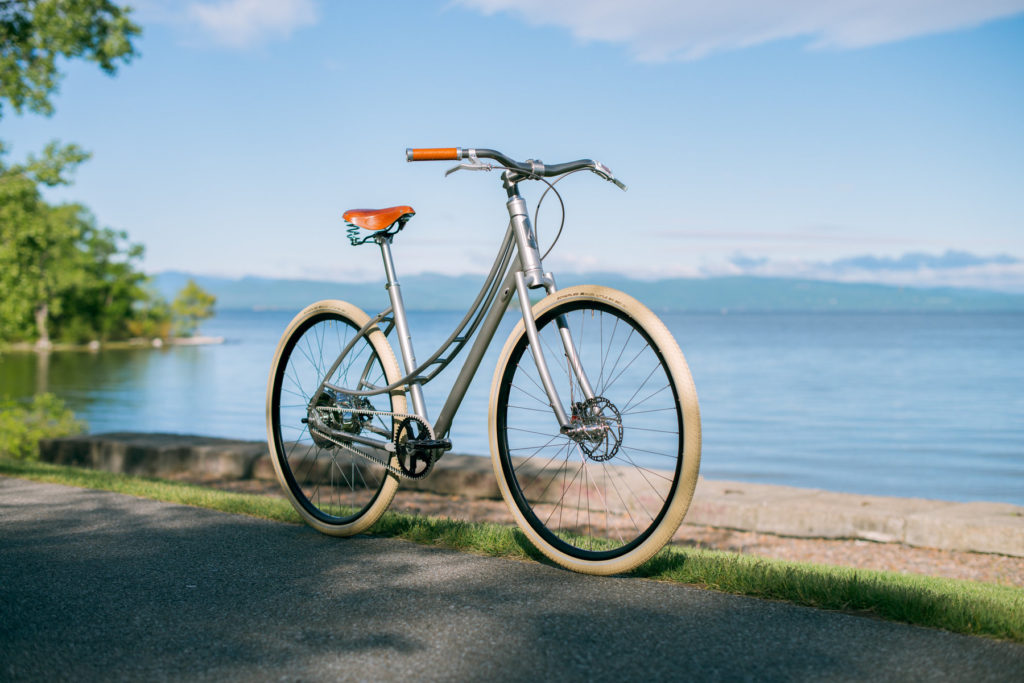 We recently featured the very elegant looking, all-in-one-hub Zehus powered bella E.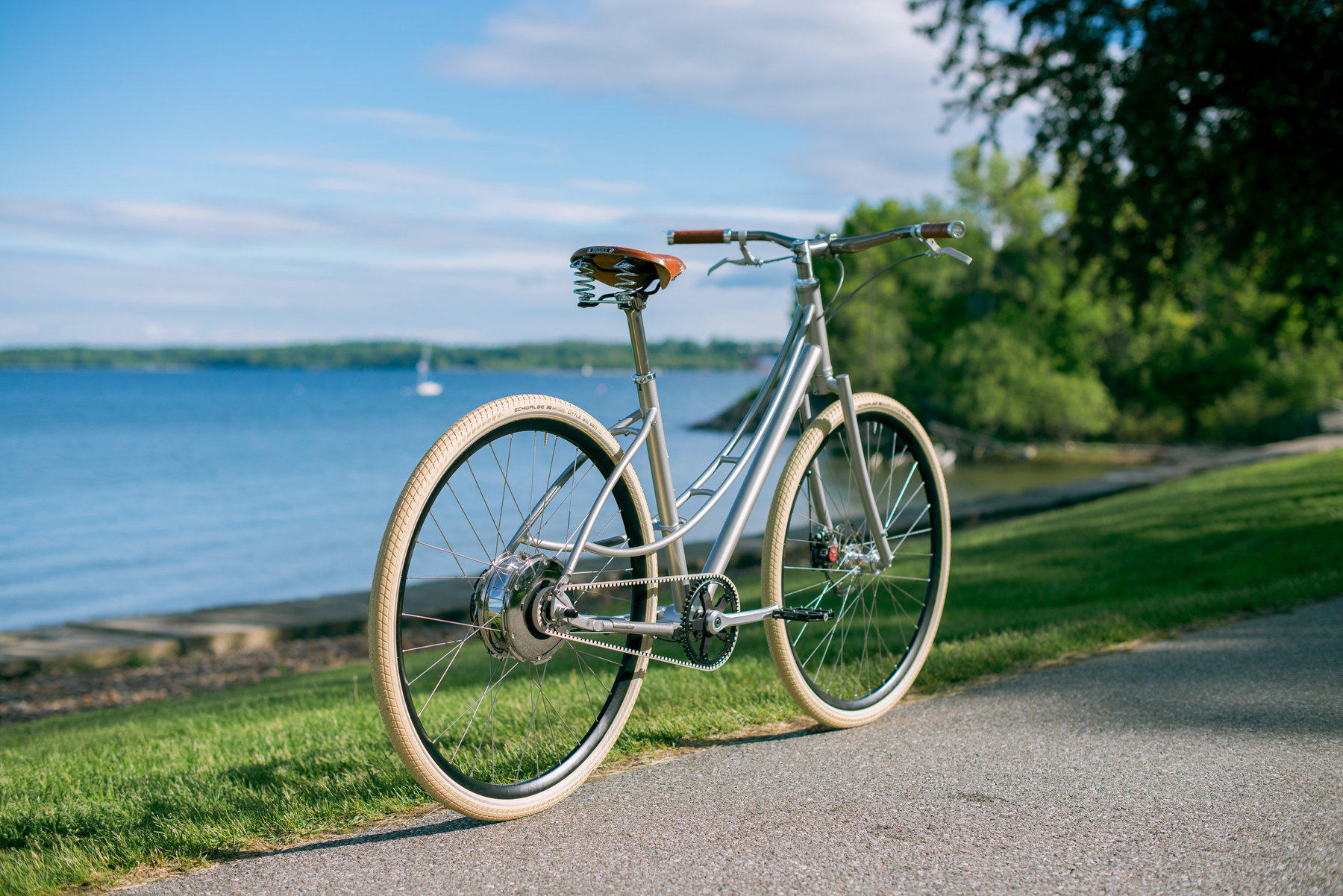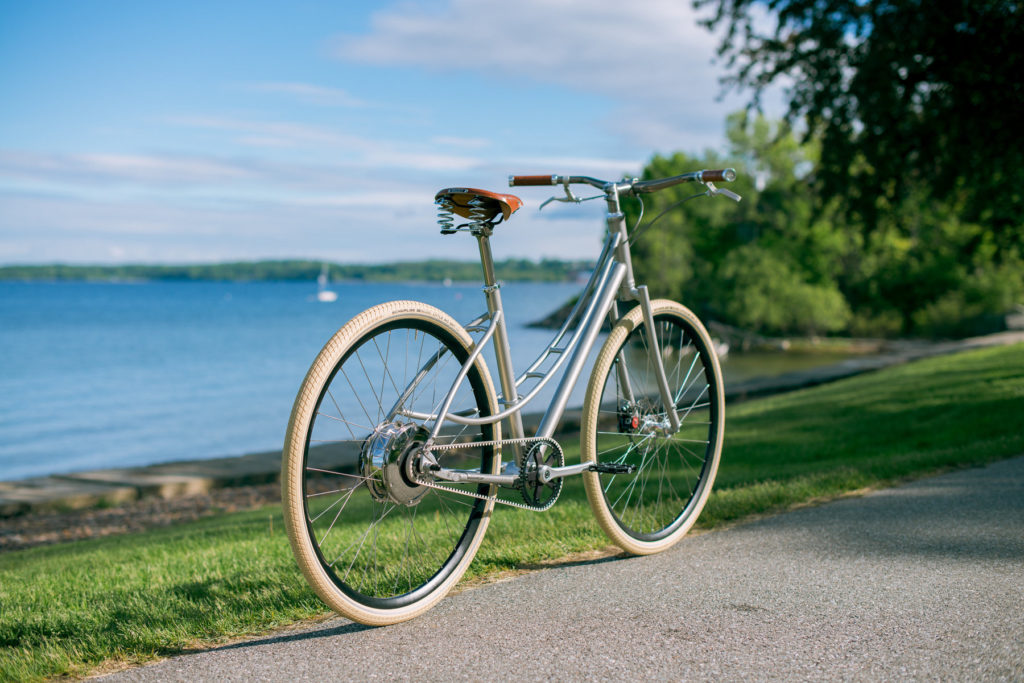 They have now announced a number of custom options including new frame colours, saddle and grip options and an Ivory carbon belt drive.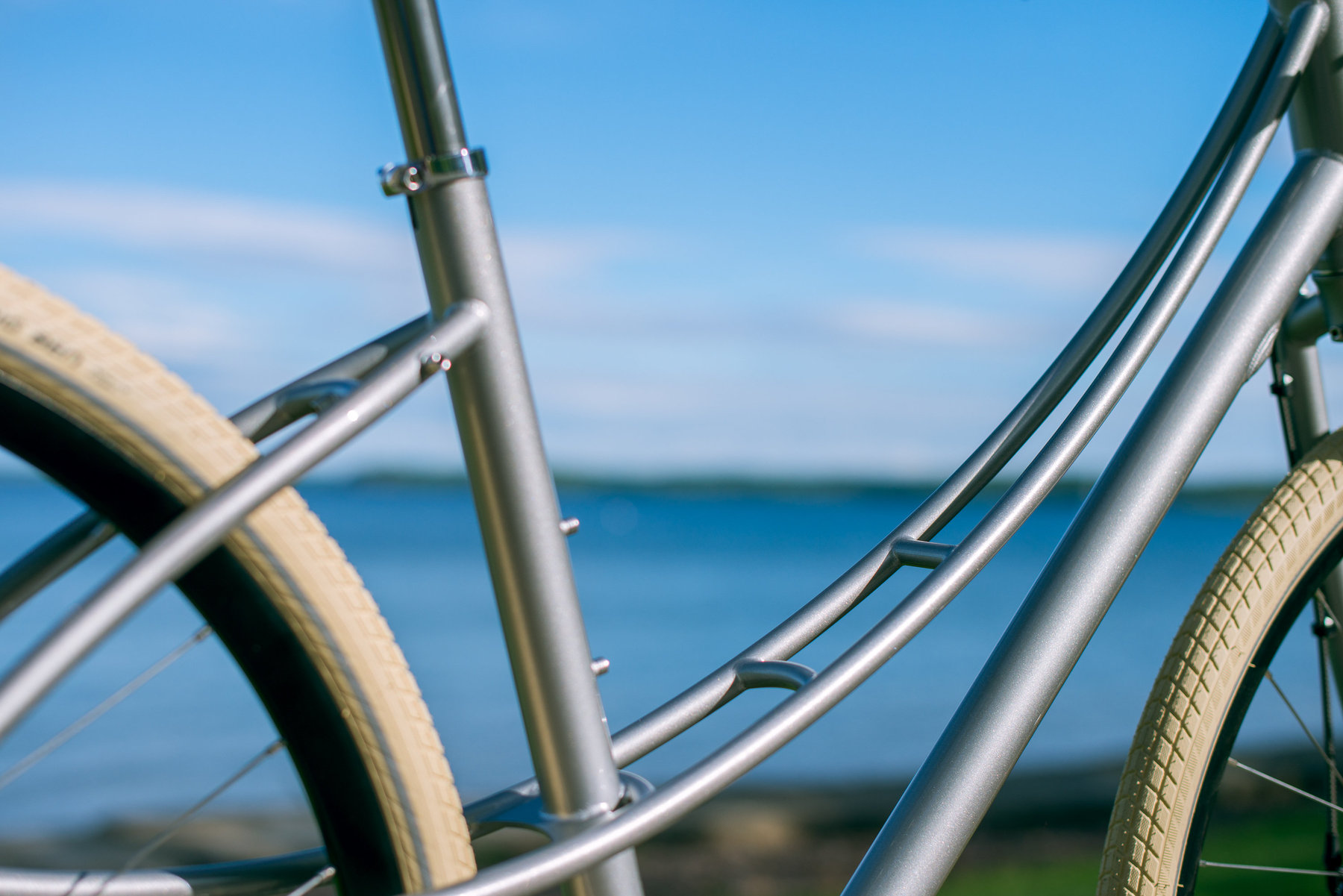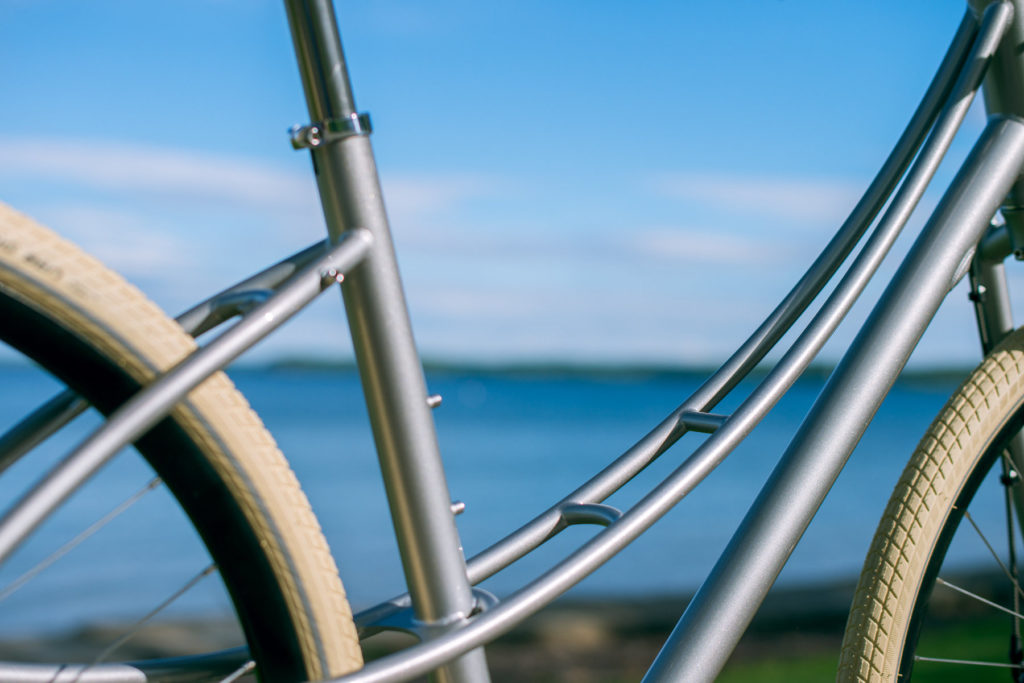 New Collaborative Art Bike
The Pilpeled X Foffa, is the fruit of a collaboration between intriguing street artist Nir Pilpeled from Tel Aviv and a single speed bicycle brand from London in combination with the Zehus smart motor (as used by the bella, above too).
It's available through Electric Concepts who are also the firm behind a Zehus-powered Moulton.
For a closer look at the Pilpeled X Foffa see the video:
eRoad vs. Road bike
Bike Radar does a comparison between the Giant Road E+ and the Giant TCR Advanced Pro Disc conventional road bike.
And here is the full story.
Accessories
E-bike Carrier from Elite
This e-bike vehicle mounting carrier comes from Italian firm Elite and is designed for up to three bikes or e-bikes to a maximum total load of 60kg.
Get Inspired
Bamboo E-Bikes Powering Ahead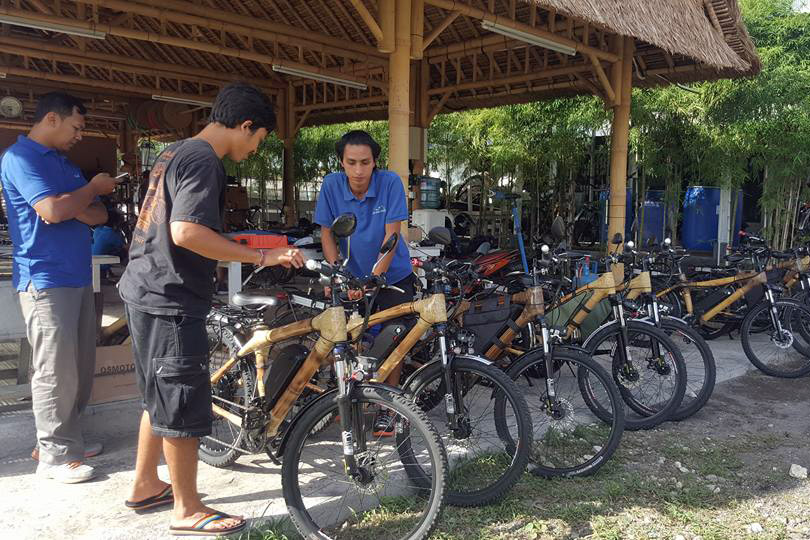 The inspirational Mark Donovan has been in touch again to update us on his project's progress with Babmboo e-bikes, made and used on the island of Bali. Mark tells us,
"Our Bamboo Bike Club model is working really well. Our members love that we are standing behind the bikes and giving them the benefit of upgrades in both technology and our skills as we continue to improve on a daily basis……We have already upgraded a number of our early members and are doing more next week…….We offer the club membership to both individuals and businesses.
Just this week we secured a forty bike order from Bali Eco Tours and also have begun a trial program with Bali Bike Rental. We are in discussions with a number of restaurants and resorts about offering solar recharge stations and/or rentals.
Our partnership with the East Bali Poverty Project has advanced to the next level as we have started purchasing frames from them. I wrote a short article about it at this link. It looks like Green School will have a formal course added to their 2017-18 curriculum and we are planning additional workshops in partnership with them during the upcoming school year. We also continue to advance our plans with Sari Pollen (she founded PKP woman's centre in 2014 and has been running Sari Hati school for mentally disabled children since 2009) to develop a bamboo bike building program within her communities.
We are presently recruiting. Please share the Bamboo Bike Eco Entrepreneur job description with anyone you might know who would be interested in this opportunity.
We are planning two exciting bamboo bike building workshops in the second half of the year and will be posting the details soon once everything is confirmed."
Thanks Mark and best of luck with your many projects and keep the updates coming!
Oz Posties Get E-biking
This Australian article details post office e-bikes recently introduced at lovely looking Port MacQuarie in New South Wales. Not only practical but the posties love them as they say they get them much fitter compared to previous gas-powered methods of delivery.
Mainstream Media Coverage
Huff Post Zeros in on E-bikes
Tom Teicholz is a Huffington post writer and has ridden and reported on many e-bikes. His favourite? Read on to find out….
Grind TV also covered e-bike's benefits more generally, including the feeling of 'having a little jet pack' onboard.
Infrastructure
Where Do E-bikers Fit on the Street?
Curbed recently interviewed Derek Chisholm, an urban planner from New Orleans. Whilst Chisholm is clearly a great believer in electric bikes he points out that allowing faster e-bikes poses the question of where they fit on the road; on special bike infrastructure or alongside larger motor vehicles? It's a question that has proved complicated and problematic in many European countries where speed pedelecs often have their own specially legislated regulations and road rules.
Mobile bike-stations with solar panels launched in Yerevan for E-bikes
E-bike share schemes, it seems, haven't taken off on a grand scale but this brief article seems to be proof that they can be created in countries not known for having a strong e-bike tradition.
E-bike Biz
EU E-bike Imports Show Massive Growth
Bike Europe reports that 2016 figures for European Union imports of e-bikes show a massive 60% increase compared to 2015 figures. Some 1,165,000 25kmh rated e-bikes were imported in 2016 with 80% of those coming from China.
Stay tuned for more e-bike news & reviews and thanks for reading!
-Richard
P.S. Don't forget to join the Electric Bike Report community for updates from the electric bike world, plus ebike riding and maintenance tips.
Reader Interactions