eBike News: Celebrities on eBikes, Autonomous eBikes?, eMTB for Recovery, Smart Helmets, & More! [VIDEOS]
In this week's eBike news roundup:
Riese and Muller Puts Safety First
Recovering from a Broken Neck with eBike
Celebrities Boosts eBike Popularity
Smart Helmets from SafeTec
Autonomous eBikes & eScooters from Jump
More EU China Anti-Dumping Updates
Plus More Business & Legal news
eBike Tech
Riese & Muller Put Safety at the Forefront
Bike Europe reports that 'from model year 2019 onwards, Riese & Müller will be the world's first manufacturer to fit a main beam and brake light onto its e-bikes.
They will come as standard features on the Homage and Delite models. A further enhancement is the standard fitting of daytime running lights across all model ranges. The Bosch eBike ABS will be optional on all models.'
The German company, renowned for its innovative and high quality engineering and manufacture, have also been involved in this innovative project using electroluminescent paint:
Get Inspired
Celebrities on E-bikes
The number of celebrities on e-bikes appears to be growing and growing if this Hollywood Reporter article is anything to go by.
Ellen DeGeneres, William Shatner, Jay Leno, Gene Hackman, Miley Cyrus, Leonardo DiCaprio and Vin Diesel, Elon Musk and Arnold Schwarzenegger are all namechecked in this article with the celebrity effect no doubt a great contributor to the tremendous popularity of e-bikes in southern California.
E-bikes Help Stunt Jump Crash Survivor Get Mobile
Watching the above video it's hard to believe that it's been less than a year since Phil Smail suffered a horrendous looking crash in a UTV jump attempt that left him with a broken neck needing vertebrae fusion and months of painfully slow rehabilitation.
If you want more detail on the first ride including one of the funniest Youtube unboxings ever check out the this longer video of Phil's first ride on his new e-bike from Specialized…
If you would like to donate to Phil's recovery, visit Road 2 Recovery and he also welcomes verbal support via his Smagical Daily Updates posts on Instagram.
A Northern Cycling Powerhouse?
It's often said in the UK media that Northern England lags behind the richest areas of the south-east of the country. Even cities like London, Cambridge and Oxford appear to have the advantage in terms of cycle investment and cycling levels over their northern neighbours.
However, we've carried recent reports on Manchester's progress with its Beelines plan for new cycling infrastructure and now even the small northern market town of Otley want to get in on the act according to this report.
UK government rhetoric has often said it wants to make Northern England into an 'economic powerhouse' but it seems the seeds of it becoming a 'cycling power house' might just be being sown.
Bike Accessories
'Safe-Tec is a new product line from Moon Helmet, a leading global helmet manufacturer with more than 17 years of experience in designing and manufacturing sports and construction helmets' says the company.
Their new range of helmets feature smart technology such as turn signals, automatic brake lights, remote control, microphone, bone conduction headphones and bluetooth connectivity. You can see their full range of smart helmets here.
eMicromobility
Self-driving bikes and kickscooters from Uber?
Whilst it's not going to happen any time soon, it appears that Uber is actively exploring the possibilities of 'self-driving' bikes and kickscooters as a means of cutting down on the staff required for charging and redistributing their Jump public share micromobility products.
The Independent tells us that 'Robotics expert Chris Anderson tweeted about an announcement made at an event he was running, which called for engineers to work on the self-driving project. The new Micromobility Robotics engineers will work under the Uber Jump division of the firm, drawing from the self-driving expertise of Uber's Advanced Technologies Group (ATG).'
Legal Watch
European Parliament Decides: No Compulsory Third Party Liability Insurance Required for E-Bikes
E-bike riders in the European Union area can now breath a sigh of relief as they won't be required to buy insurance for their e-bikes. The threat had hung over them for months as this story rumbled it's way through the EU legislative process but Bike Europe has now revealed that European Parliament recently decided that there should be no compulsory third party liability insurance required for lower powered pedelecs/e-bikes (ie 25kmh limited models).
The Motor Insurance Directive obliges all motor vehicles in the EU to be covered by compulsory third party insurance and it was thought it might extend to e-bikes.
E-bike Biz
GoSwissDrive Liquidated by Owners
Bike Europe reports of high quality hub motor maker GoSwissDrive 'after operating in the e-bike market for eight years…is liquidated by its owner, the Ortlinghaus Group.'
The article also notes that this is the second hub motor manufacturer in recent months to cease production after BionX.
The company says it will honour extant contracts to the likes of Swiss rental firm Publibike, their biggest existing customer.
Anti-Dumping Duties now In Force on E-bikes into EU from China
Bike Europe again – anti-dumping and anti-subsidy duties are now in force on e-bikes imported from China, across all price points and covering 25kmh models and 45kmh speed pedelecs.
Bike Europe tells us that 'These dumping duties vary from 73.4 percent for the Bodo Vehicle Group, 24.6 percent for Giant Electric Vehicle to 33.4 percent for the majority of Chinese e-bike exporters.'
However, this probably isn't the end of the story; Moreno Fioravanti, European Bicycle Manufacturers Association's Secretary General warned "Unfortunately, Chinese e-bike manufacturers have already started circumventing EU trade measures through third countries. EBMA will do whatever it takes to stop such illegal circumvention. European importers need to double check that their suppliers are genuine, and not simply repackaging Chinese e-bikes in contravention of EU anti-circumvention laws. EU importers are welcome to contact EBMA for assistance to avoid breaking EU rules and to stop circumvention from China".
Sweden to End Combustion Engine Car Sales by 2030
Whilst not e-bike news strictly speaking, the revelation that Sweden has declared that no new cars with diesel or petrol engines will be sold after 2030 might interest readers, not least as it points the way to what kind of vehicles will dominate the roads in the near future…namely electric ones.
Norway appears to be a world leader in the field however, as according to the Electrive article it is the only country ever to have an EV-registration quota of around 50 per cent and mandates no new cars with combustion engines from 2025.
My Week on E-bikes
Hands getting cold when you e-bike in winter weather? I've been testing these innovative and high quality electrically-heated gloves from Tugga. Full test report on them coming soon…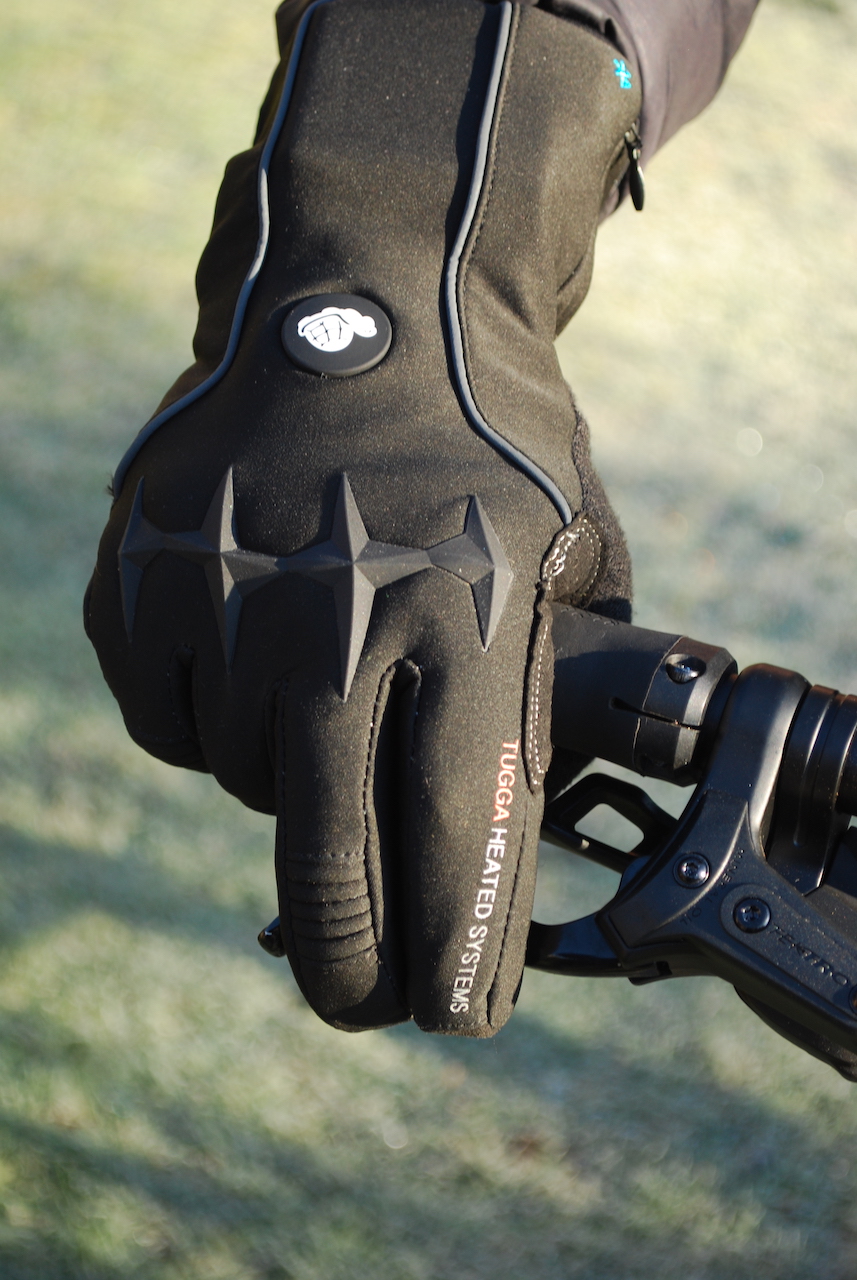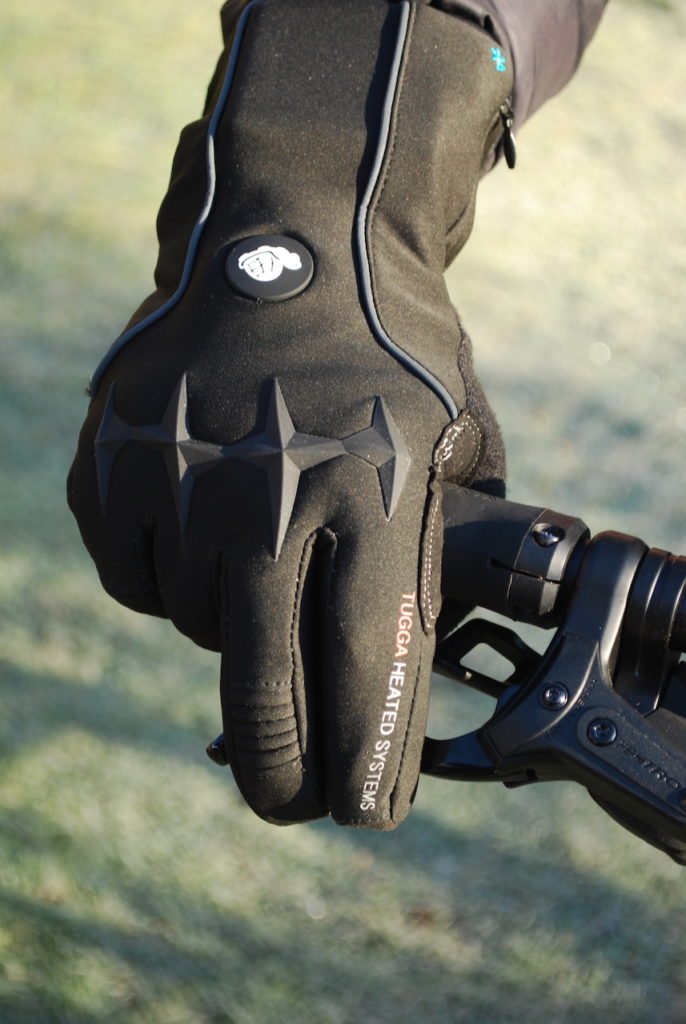 Stay tuned for more e-bike news and reviews and thanks for reading!
-Richard
P.S. Don't forget to join the Electric Bike Report community for updates from the electric bike world, plus ebike riding and maintenance tips!
Reader Interactions