eBike News: BMW eBike, Mainstream Media, eBike Investing, New eBikes, & More! [VIDEOS]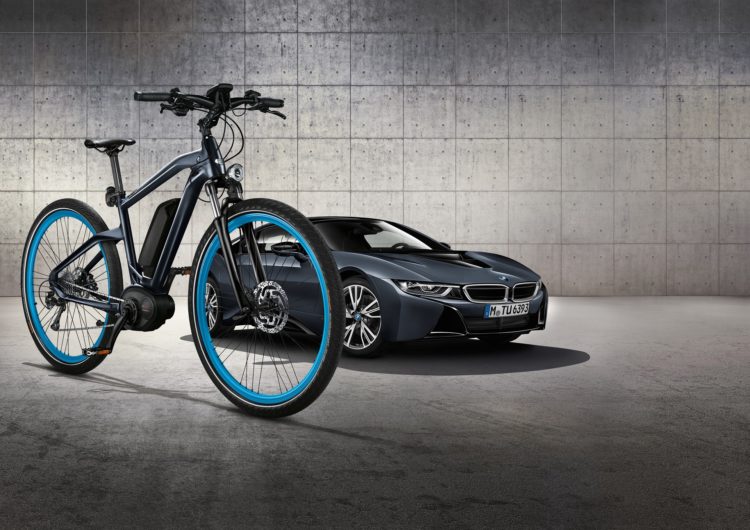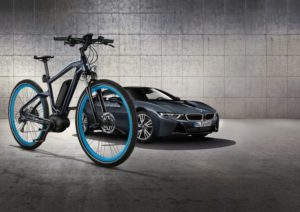 By Richard Peace
Mainstream Media
Why are e-bikes all the rage? 
The LA Times posted this great article "Why are e-bikes all the rage? Because they're plenty of fun to ride" and the title pretty much nails it.
The article has some inspiring stories of how people are using electric bikes, eBike benefits, some of the market trends, and of course how fun they are to ride!
Family e-Cargo bikes Inspire U.S. Families
The Chicago Tribune detailed one resident's journey from bus passenger with toddlers to e-cargo bike family rider. Elsbeth Cool of Chicago's Logan Square neighborhood, is, says the article, 'one of a growing number of parents who are embracing cargo bikes.'
As well reflecting Elsbeth's enthusiam for getting around by e-cargo bike with two small children (2 and 4 years old) there is also industry background in the article: 'Family cargo biking is on the rise nationwide, with Benjamin Sarrazin, founder of U.S. cargo bike-maker Yuba Bicycles, estimating that 5,000 to 7,500 cargo bikes are now sold annually for non-industrial use, up from about 3,000 a year in 2010′ – though the article doesn't make clear how many of these are e-cargo bikes.
Also detailed are the initial struggles of Chicago e-cargo bike pioneer and cargo bike importer Jon Lind, who once flew back back from the Netherlands with two full size cargo bike as check-in luggage – to his knowledge they were the first Dutch bikes in Chicago!'
Exeter Scheme Catching On?
Last week's news post detailed the groundbreaking e-bike hire scheme in the UK's Exeter. Now, according to a local report in the Herald Express, the neighbouring town of Newton Abbot has expressed a strong interest in extending the scheme to their area.
This area of Devon is extremely popular with holiday makers and has a good network of traffic-free leisure routes, so it is hoped a scheme can be operational for the 2017 holiday season.
Trail Discord Rumbles On
A recent article in the East Bay Times chose to highlight the continuing controversy over e-mtb's on backcountry trails. It quoted supporters of both sides of the debate. From the 'ban em' camp was mountain bike builder Richard Cunningham; 'If mountain biking was easy, everybody would be out there. It makes the backcountry unpopulated, and that's why we go out there," Cunningham said. "We go out there to disengage, and not to defend ourselves against another technology."
One pro-voice came from Motostrano shop owner Joe Witherspoon who has been selling electric mountain bikes for about three years, and say sales have doubled to more than 200 per year. His average buyer is male, aged 50 to 55. "They're folks who look at a time when they can't ride. Or they haven't ridden for 20 years and they're out of shape. They don't want to get ready for three years before they do this." Motostrano's range is from $2,500 to $16,500.
New Products 
BMW arrives Stateside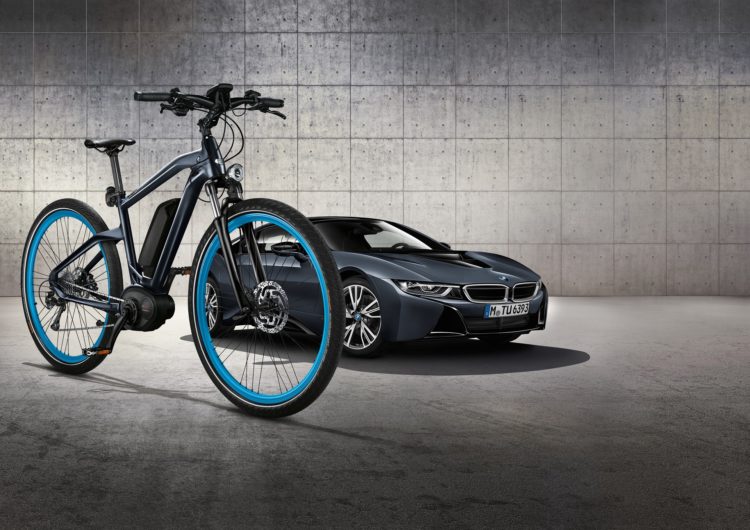 BMW's popular-in-Germany e-bike has now arrived stateside. The Bosch powered machine retails at $3430 and was launched alongside non-powered versions. There is also a limited edition model.
BMW are selling direct via US BMW dealers.
Budget Aerobike Hits the UK Market
UK Company Aerobike has just launched an interesting looking budget model. Their X-ride model features front hub motor, SRAM Automatix hub gears and, apparently, torque sensing. The bike certainly looks good value on paper (though battery size remains a mystery) and they are offering a 14-day user trial period. Aerobike is part of large retail group BVG who sell direct via a number of media channels.
Check out the videos:
German Design Awards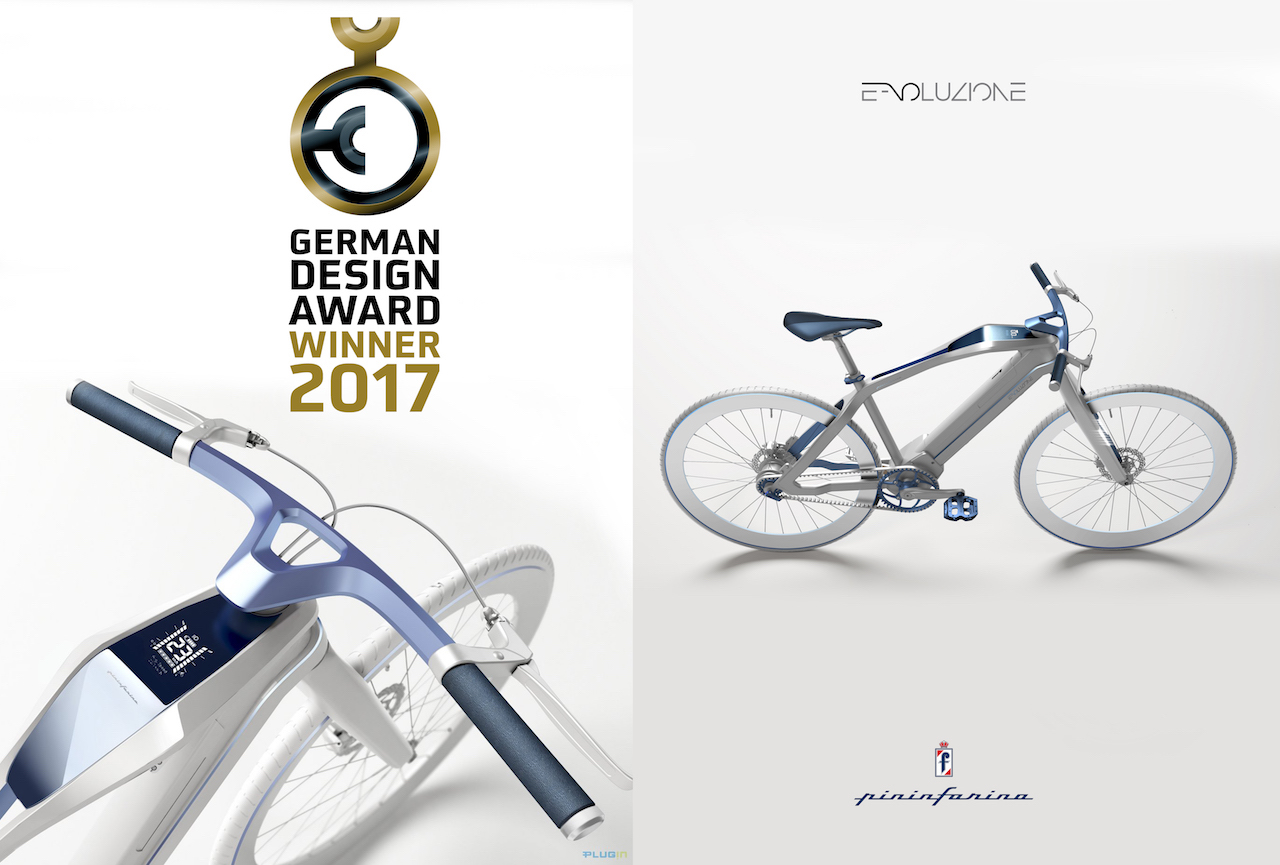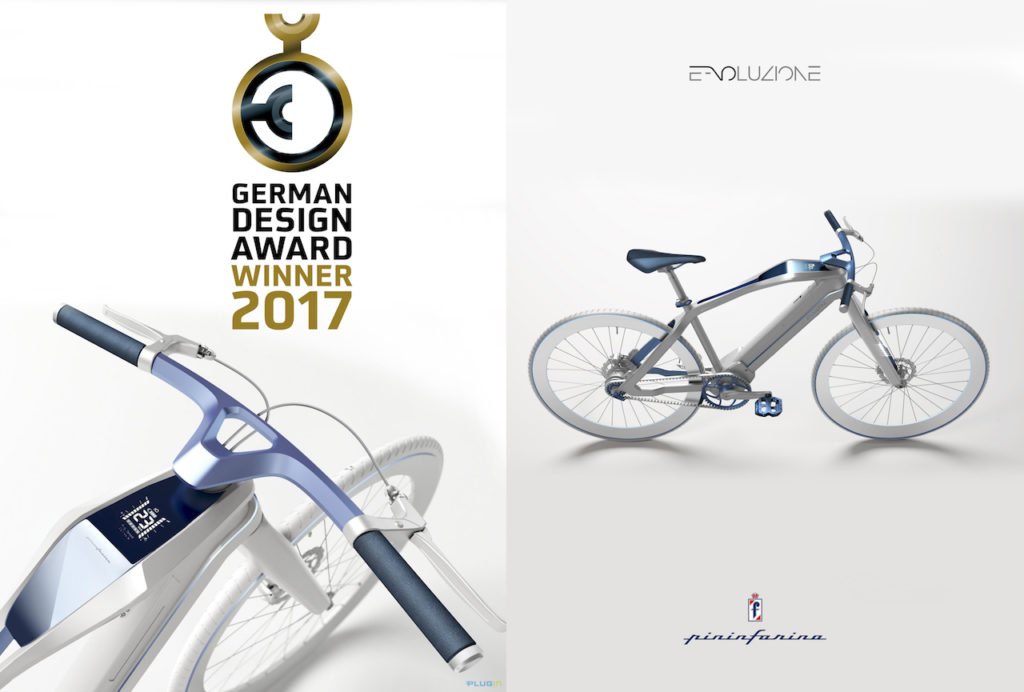 The Pininfarina design is recognized and appreciated by the German Design Council that assigned four prizes: the Winner Award to the electric bike Pininfarina E-voluzione in the category Bicycles and E-Bikes; the Winner Award to the Ottantacinque superyacht in the category Transportation; the Special Mention to Vitra skyscraper in the category Architecture; the Special Mention to De Rosa SK Pininfarina racing bike in the category Bicycles and E-Bike. 
"We are extremely honored of the recognitions assigned by the German Design Council" affirmed Paolo Pininfarina, Chairman of the Group. "The fact that the excellence of our design has been recognized in different fields, from transportation to industrial design to architecture is a further reason of pride. I believe that Pininfarina DNA reached a level of maturity and richness able to find excellent expressions in a variety of fields".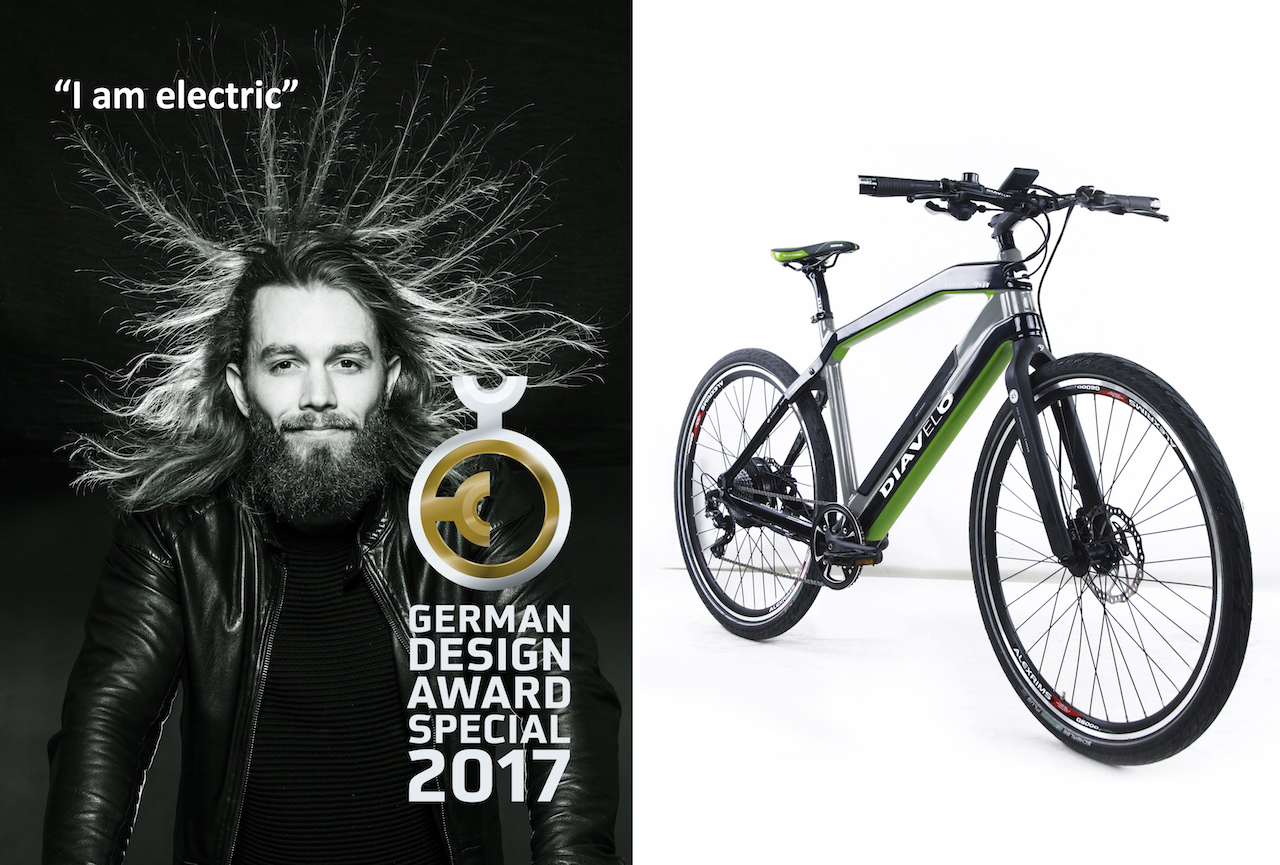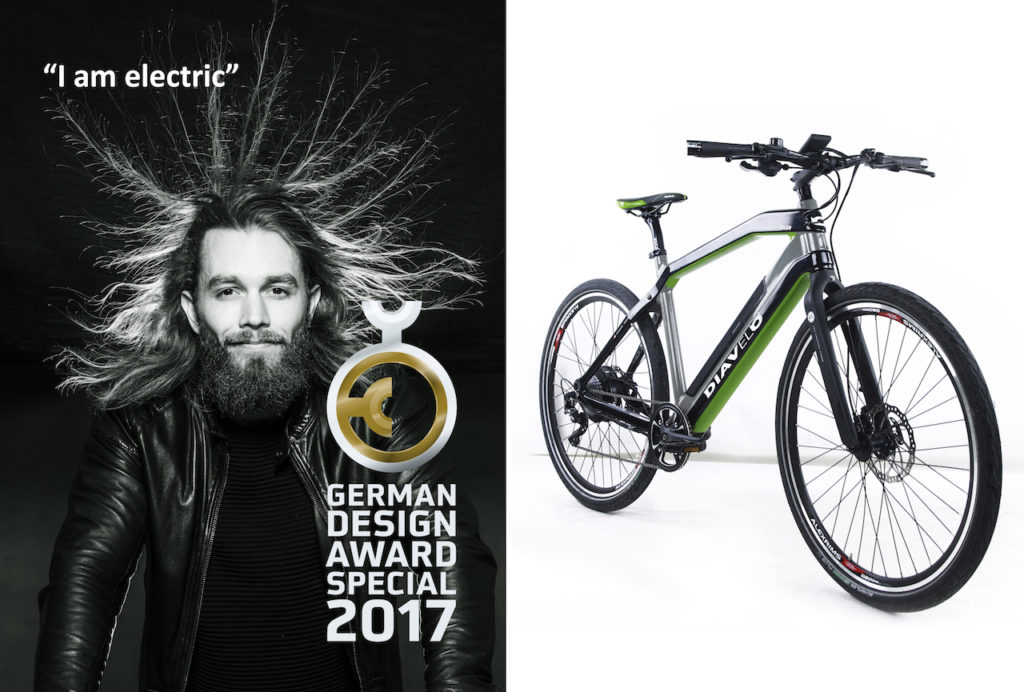 Diavelo Carbon speed bike is a German Design Award winner with a Special Mention. German design Award is one of Europes most important design awards held by the German design council. The Diavelo Carbon Speedbike is a fully homologated 45 km/ speed bike. It is probably the one of the lightest of its kind.
The Lock that Fights Back
OK, this isn't directly related to e-bikes but if you have an expensive e-bike you might want to look at every security option. The Skunklock promises to 'make thieves vomit when they try to steal your bike'. Using a 'unique chemical compound….that spurts if the lock is compromised'.
It might sound farfetched but their IndieGoGo crowdfunding page shows it has more than reached its target and they say they are ready to scale up production….
e-Bike Biz
Crowd Investing in an Electric Bike Company
You probably have heard of crowdfunding campaigns to raise money for new eBikes and other products on websites like Kickstarter and IndieGoGo. Now there is equity crowdfunding and EVELO Electric Bikes is offering investing options in their company with their Wefunder campaign. The minimum investment is $1,000 to own a part of EVELO.
Haibike First e-bike Sponsor of Sea Otter Classic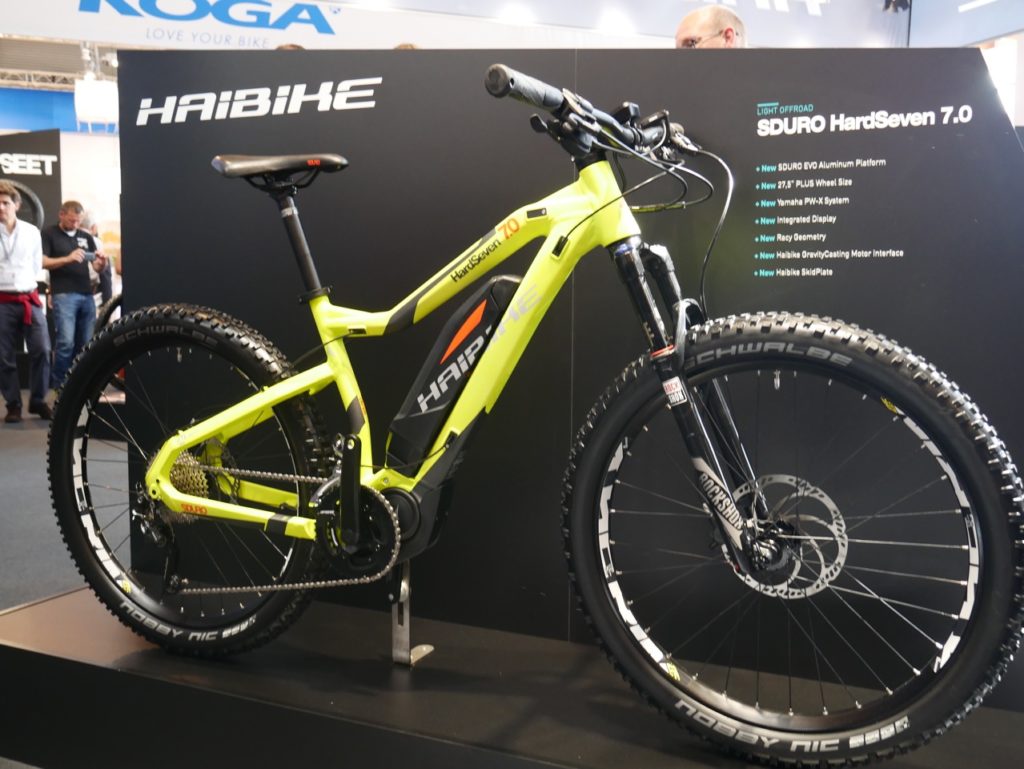 German e-bike firm Haibike is to sponsor the world's biggest cycling festival, it was recently announced. The Sea Otter Classic plays host to around 10,000 riders and 70,000 spectators every year at Monterrey, California, and held its first e-mtb race last year. The sponsorship deal extends to 2017 and 2018 and plans include an expanded version of the e-mtb race.
US Gets Chance to Invest in Chinese E-trike Delivery Boom
'A major part of the success of Chinese ecommerce is down to cheap and fast delivery companies such as ZTO — which claims 14.3 per cent of the country's express delivery market. They ship mountains of small parcels across the country and deliver them door-to-door on electric powered tricycles that have become ubiquitous in Chinese cities' says this article from FT.com.
And, the same article tells us, Chinese company ZTO which specialises in such courier deliveries is now listed on the US stock exchange (though the article's sceptical note about the companies profit margins might be of concern to potential investors).
Get Inspired
German Couple Hoping for a Kiwi e-bike Revolution 
German couple Andreas and Sibylle Steppat moved to New Zealand five years ago but only recently chose to make e-bikes a major element in their new life. Their recent Jolly Bikes try-out event shows even in largely undeveloped markets the e-bike's fame precedes itself. "Business has been going really well. We have retailers all over New Zealand but the funny thing is they sell better around the country than they do here (Jolly Bike's home city of Tauranga)" said Andreas.
Ditch the ATV Say Rungu
The Rungu Electric Juggernaut brings the off-road control of an ATV to the world of e-bikes says GrindTV.  Rungu owner Peter Godlewski describes his struggles to get a surfboard and mountain bike to and across the beach which lead him to come up with an all-purpose utility e-bike. "We are targeting individuals who are serious about using an e-bike as a means of transport for hauling gear through snow or sand, off road or on road," he says. Get a cockpit view of the Electric Juggernaut via the video.
https://www.youtube.com/watch?v=soaVvHk9_u4
Stay tuned for more e-bike news and thanks for reading!
-Richard
P.S. Don't forget to join the Electric Bike Report community for updates from the electric bike world, plus ebike riding and maintenance tips!
Reader Interactions