eBike News: 2020 Rad Power Bikes, Aventon, Blix, BULLS, eTrike, eMTB on Rubicon, & More! [VIDEOS]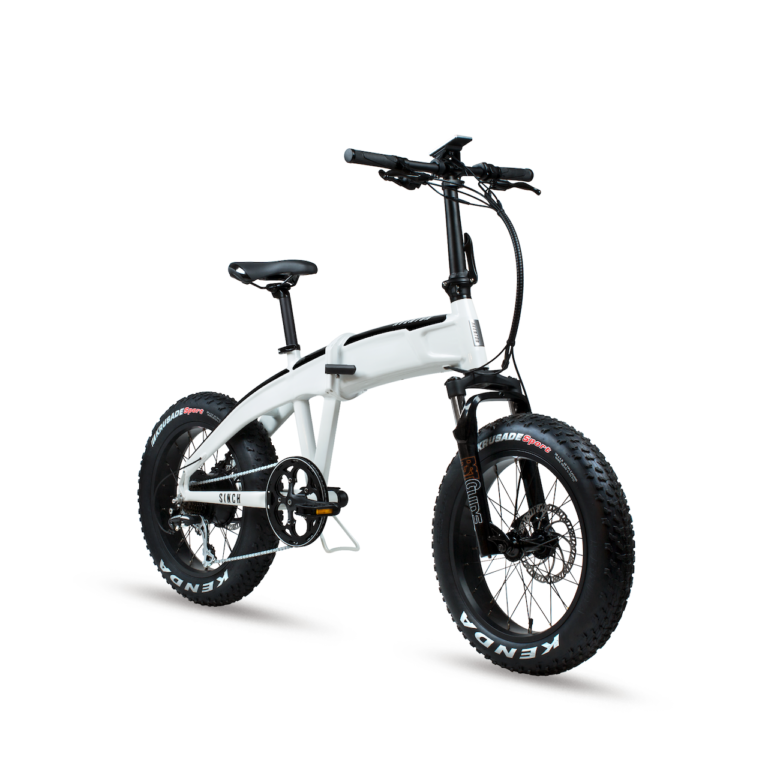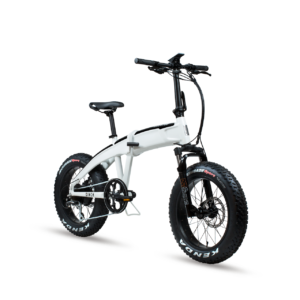 In this week's eBike news roundup:
Cuomo Vetos New York eBike Legislation
New eBikes from Aventon, Rad Power Bikes, & BULLS
Blix Lowers Prices and Goes Direct to Consumer
Semi-Enclosed eTrike at CES
Accessories: Mirrors and QR Brake Line
eMountain Biking the Rubicon Trail
Scottish eBike loans
And Much More!
Headline News
Governor Cuomo Blocks New York State E-bike Bill
Streetsblog NYC recently reported on how New York state governor Andrew Cuomo blocked the passage into law of a popular e-bike bill.
The piece begins 'Gov. Cuomo has vetoed a bill that would have legalized a type of electric bike popular with much-persecuted delivery workers — a bill that passed both chambers in Albany earlier this year with barely a handful of opponents.'
EBR has covered the passage of the bill in previous news posts but in summary it has been sponsored by Senators on behalf of thousands of delivery workers who are subject to frequent crackdowns by the NYPD because the throttle-controlled bikes they prefer are technically illegal under state law.
The article also gives the reasons Governor Cuomo stated for his veto to the legislation:
'In a statement, Cuomo said legislators "inexplicably omitted several of the safety measures" included in his budget proposal for legalized e-bikes and scooters, such as mandatory helmets, lower speed limits and a law against using the vehicles if a rider was impaired by drugs or alcohol. Cuomo called throttle e-bikes "indistinguishable" from mopeds…'
In her own statement one of the sponsors of the bill, Senator Jessica Ramos, vowed to keep returning with the bill until it is passed. She also issued this stinging rebuke to Cuomo's logic he cited for issuing his veto, as quoted in a subsequent Streetsblog NYC piece:
'If the governor cares to engage lawmakers in facts, he will be reminded that helmet laws have been shown to reduce cycling (which makes cyclists less safe), do nothing to increase the safety of bike riders who have been run over by 10,000-pound trucks (as the majority of this year's fatalities in the city have), undermine bike share programs (which are often used by casual riders), would have no effect on delivery workers, who are already required to wear helmets (and do!), and certainly do not increase safety of pedestrians (who are not being injured in any significant numbers by cyclists, yet are often evoked by the governor, the mayor, and some Manhattan community board members as the reason for their "safety concerns" about e-bikes).'
The food delivery workers also now appear to have e-bike theft to contend with as an increasing problem.
NY Mayor Bill de Blasio defended the city's position of e-bike enforcement as detailed in BRAIN, whose article also contains interesting comments about People for Bikes' efforts to get a consistent three class rule applied in New York state.
The Cuomo veto also applied to the legalisation of e-kickscooter schemes in New York state and Governor Cuomo also expressed safety concerns about these which are detailed in this NY Times article.
More details of the bill itself can be found here including a summary that states 'This legislation authorizes three classes of electric assist bicycles and electric scooters to operate in New York State, subject to local regulation.'
New eBikes & eBike Systems
Rad Power Bikes RadRover Step-Thru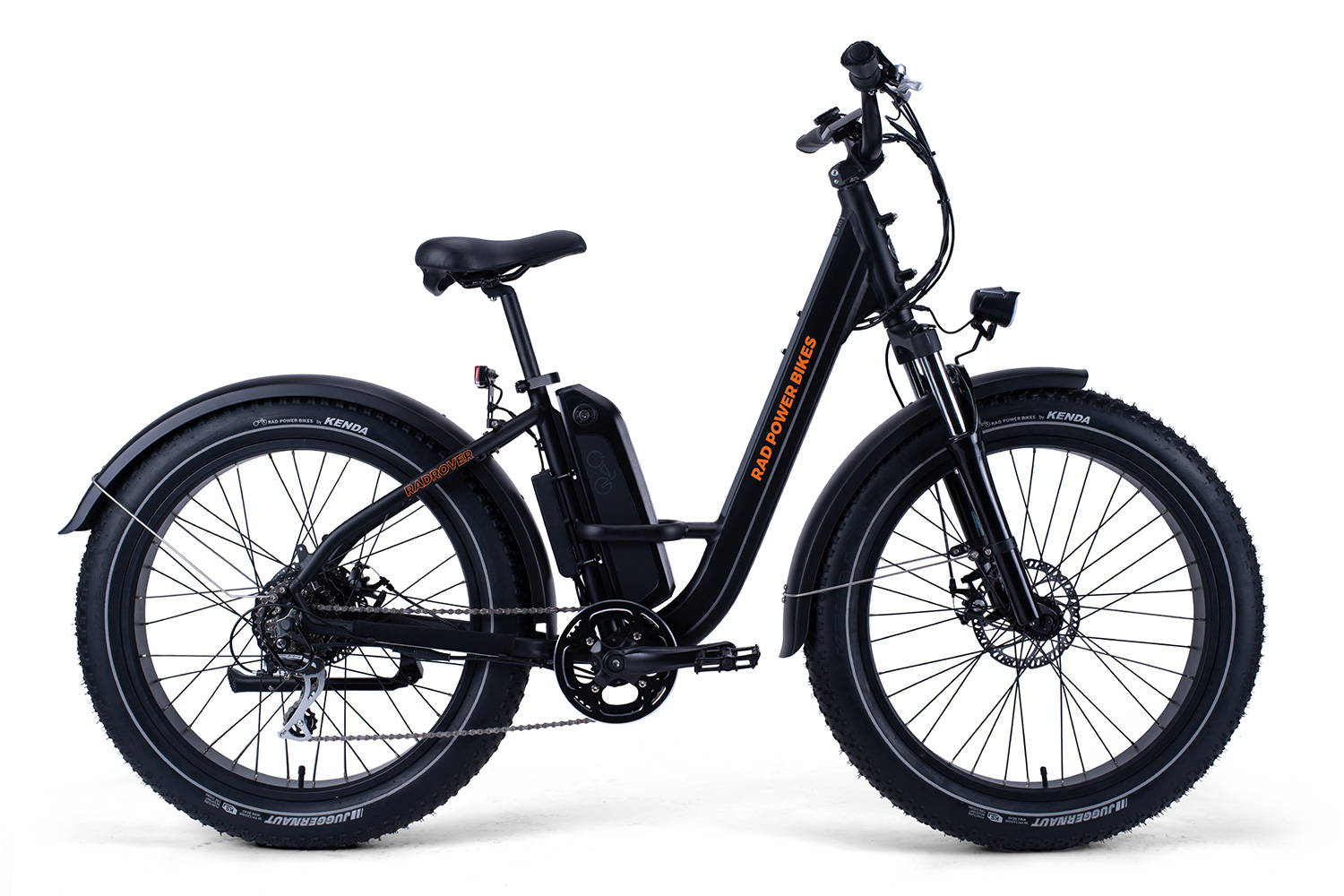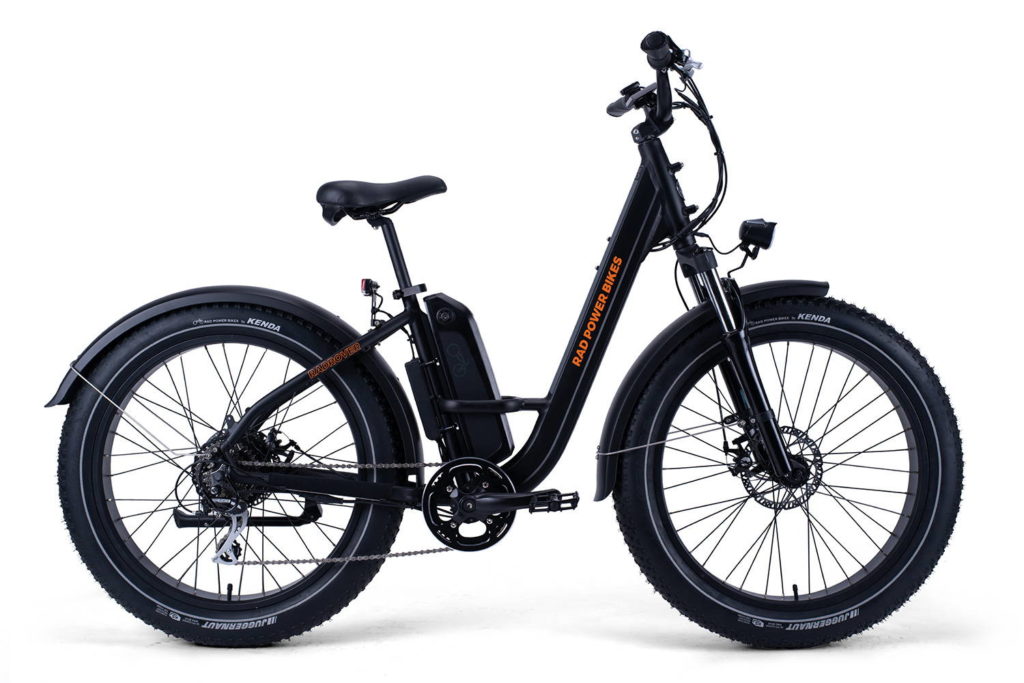 Rad Power Bikes previously teased us with their new RadRover Step-Thru fat eBike and it is now available for pre-order for $1,499.
This low step-thru eBike features the 4″ wide Kenda fat tires that offer a very stable and comfortable ride feel. Other highlights are a 750 watt rear hub motor, 48V 14ah lithium battery, RST suspension fork, Shimano drivetrain, Tektro brakes, and a nice assortment of accessories.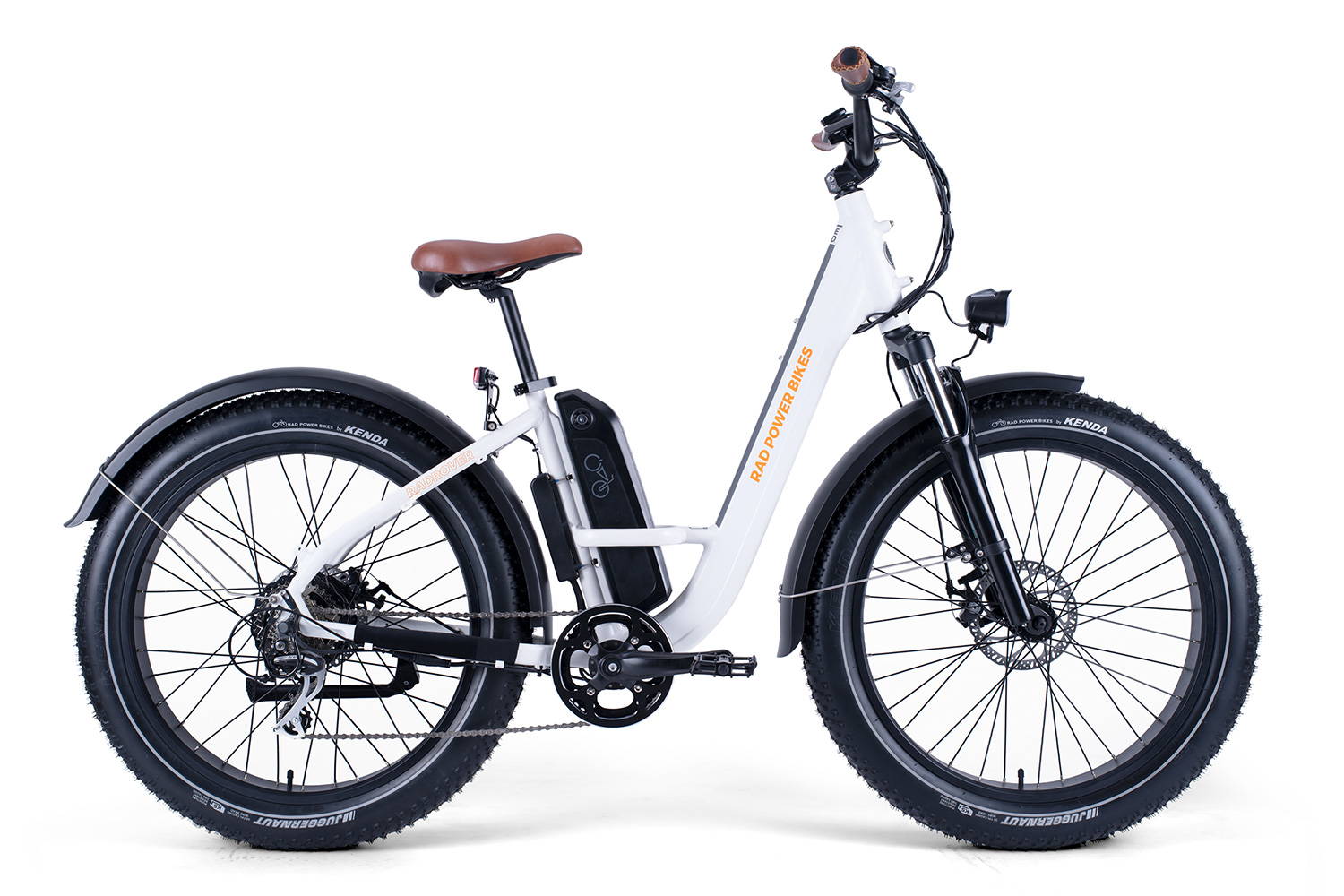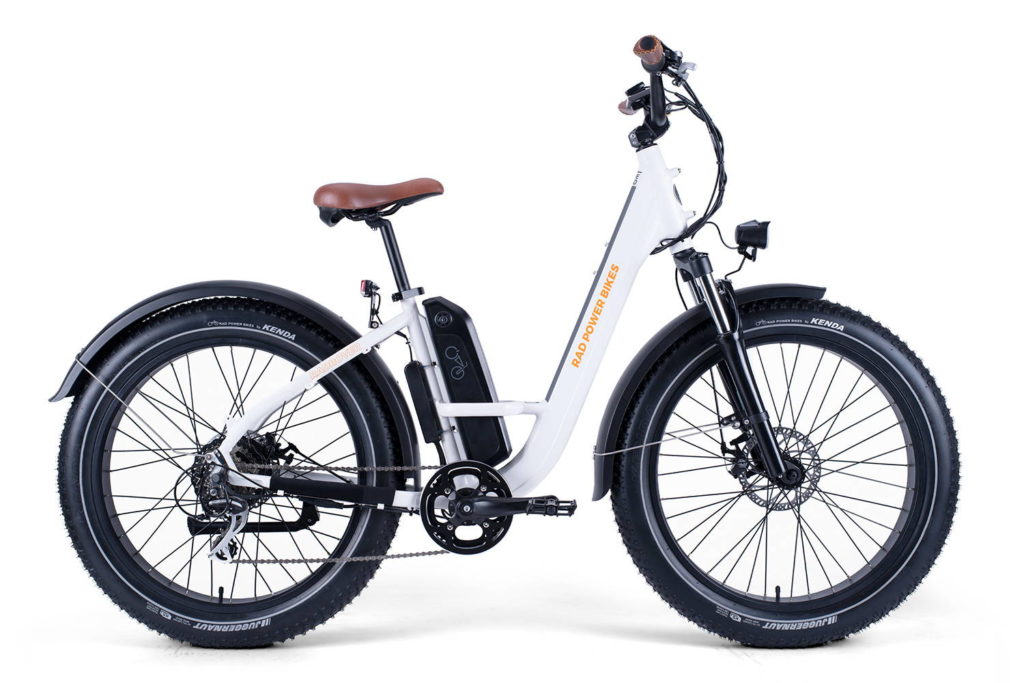 Rad Power Bikes has also updated a number of their other eBike models as well.
Two New E-bikes from Aventon
Californian e-bike manufacturer Aventon have been in touch to let us know of two new e-bike model launches coming up in February.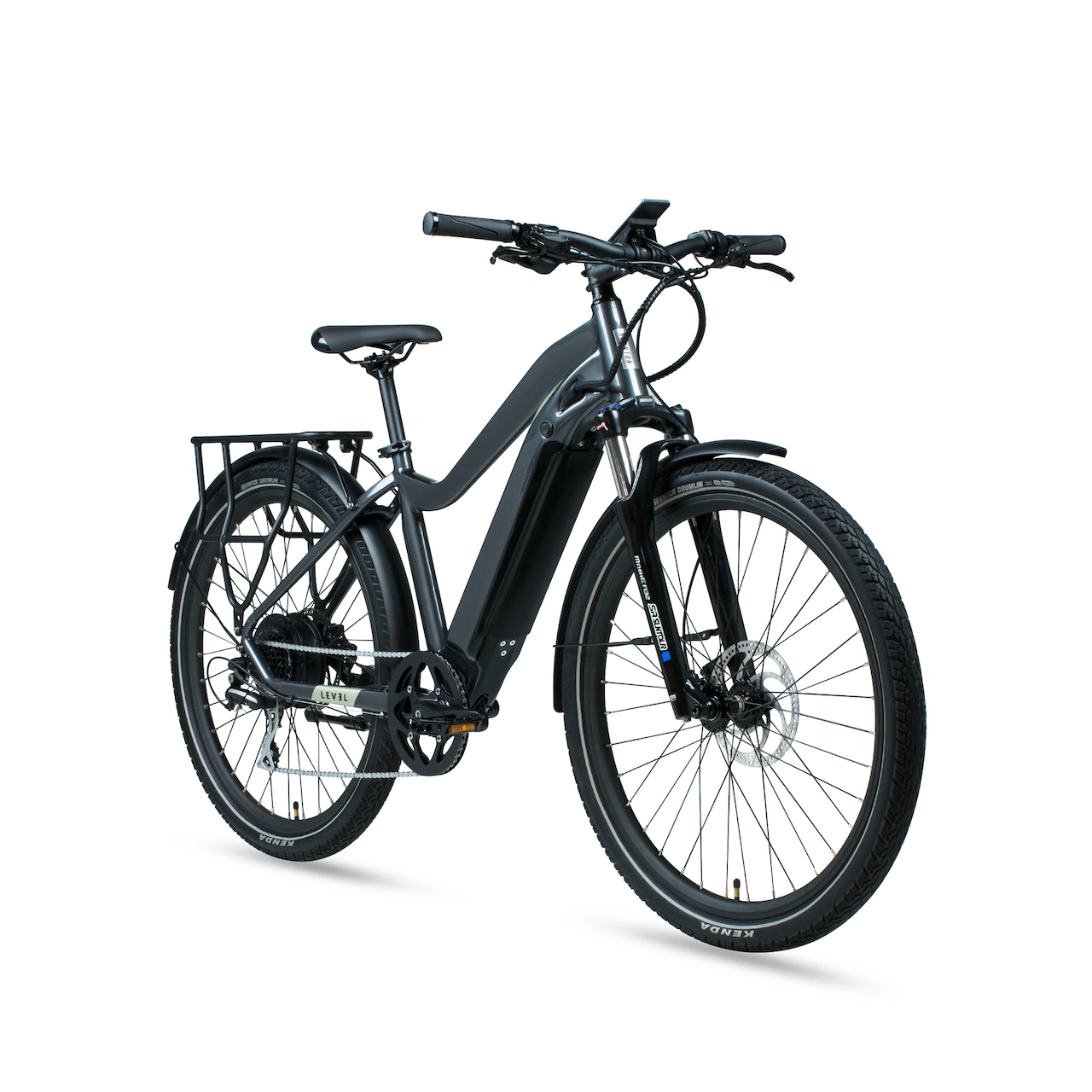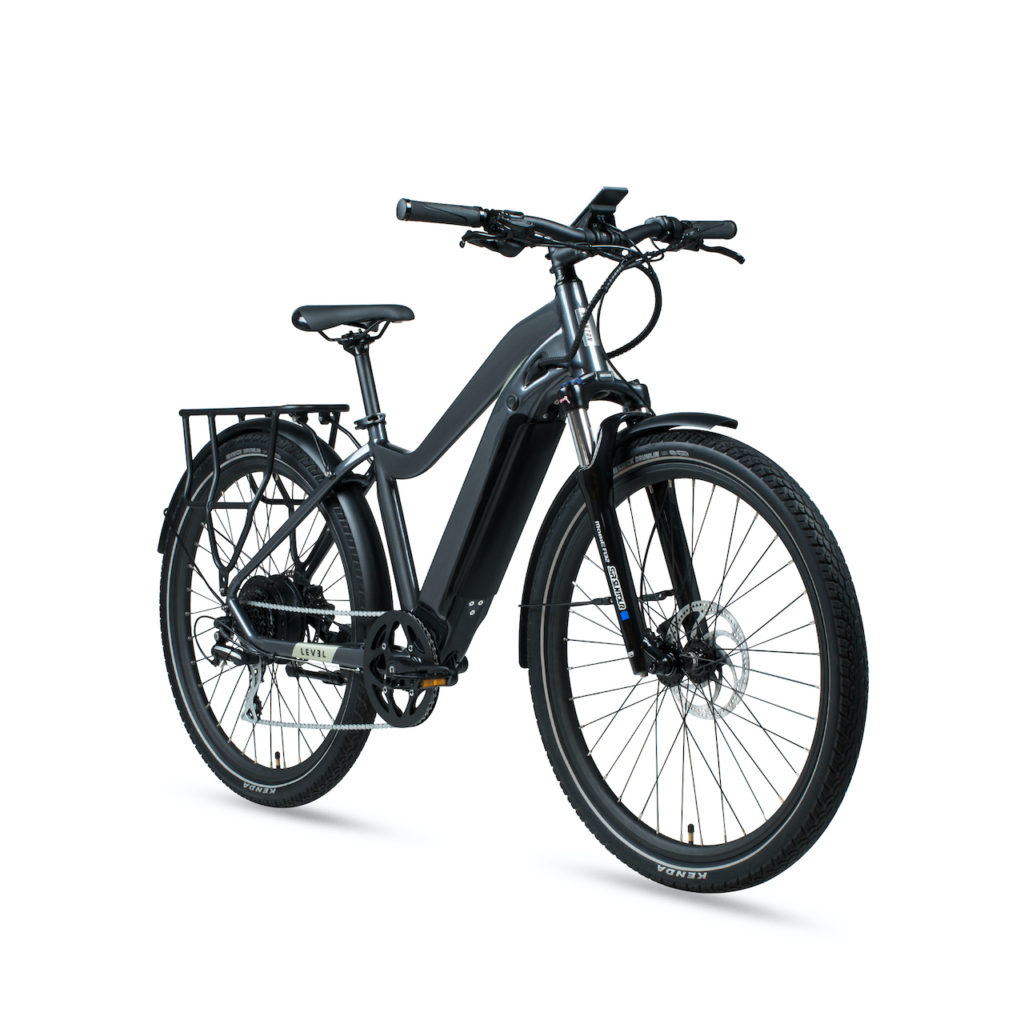 They describe the Level as 'a Class III electric bicycle featuring both throttle (20 MPH max) and pedal assist (28 MPH max). It is powered by a 500 Watt (sustained) / 750 Watt (peak) motor and 672Wh Samsung battery…'.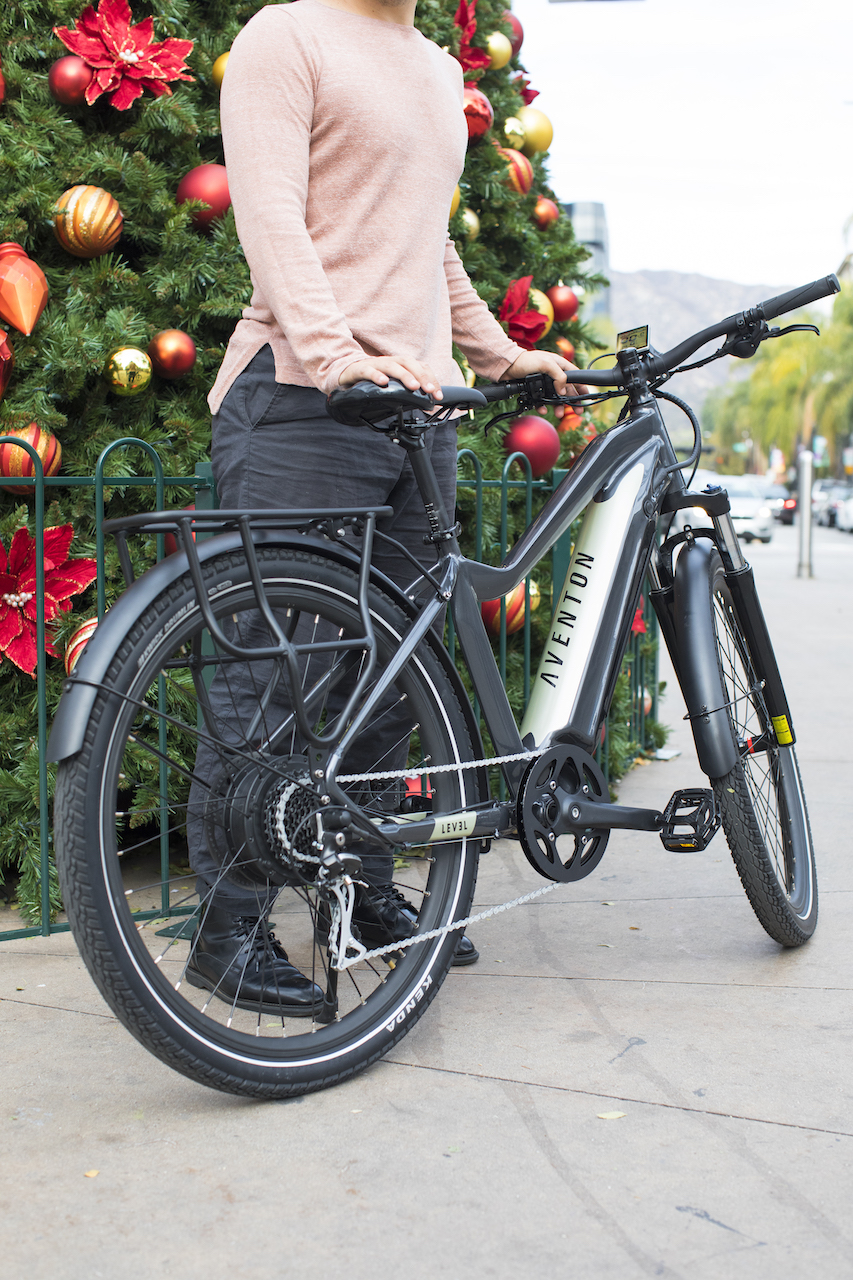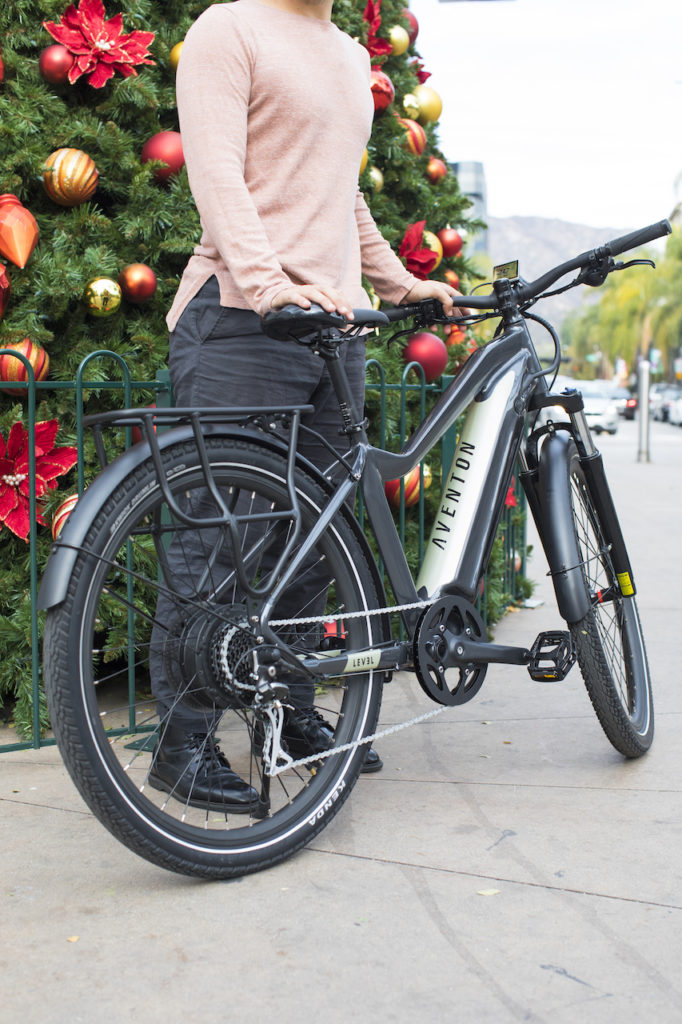 The Level is offered in Stone Grey, 3 sizes (S,M,L), and retails for $1,599.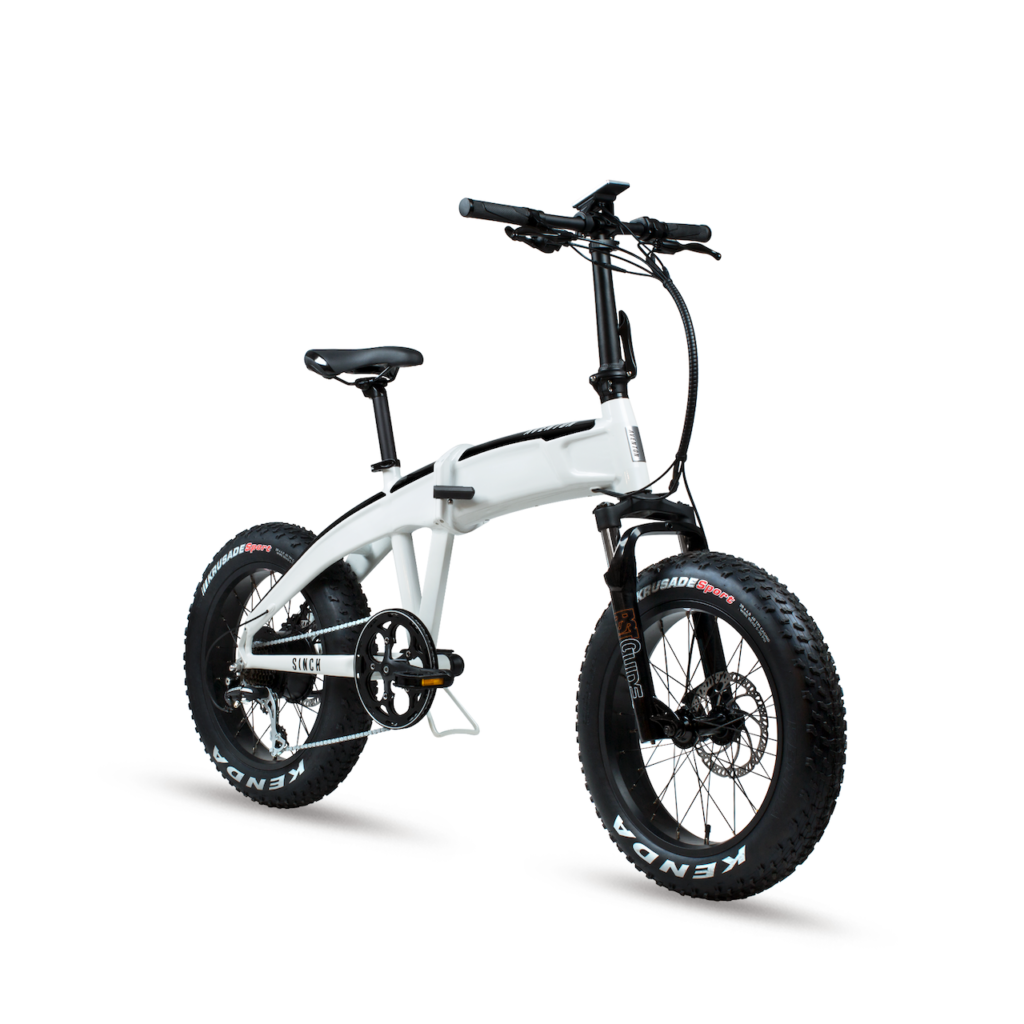 The Sinch is described as 'a Class II foldable fat e-bike, outputting 500 Watt (sustained)/750 Watt (peak) and utilizing a 672Wh Samsung battery…'.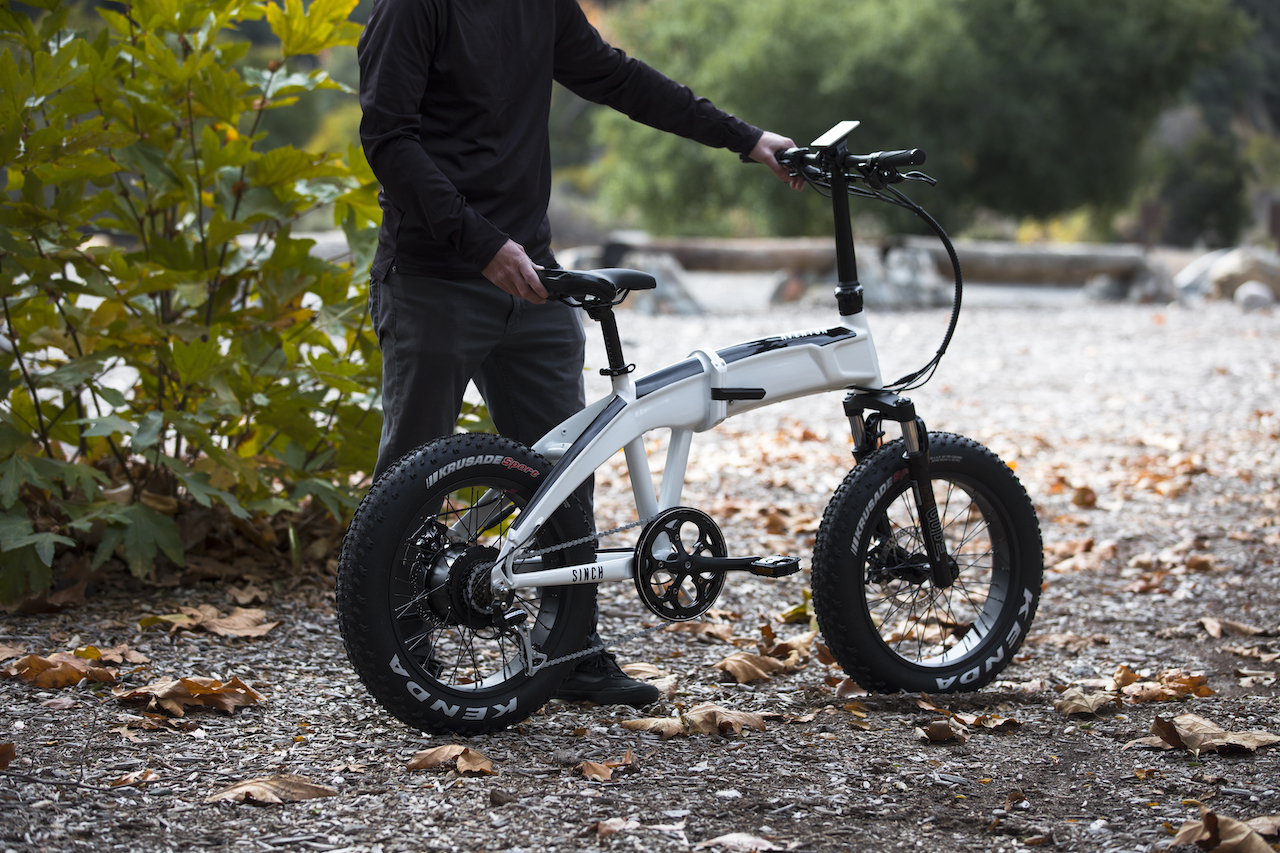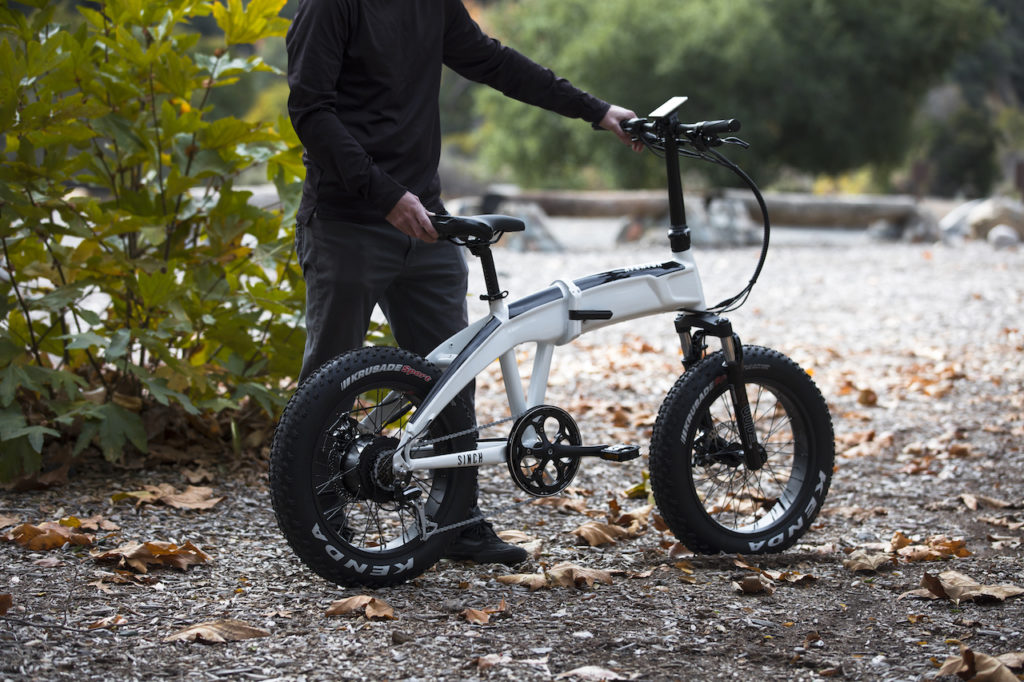 The Sinch comes in Crest White and rerails for $1,499.
Both bikes will be available to demo at CABDA West booth #562 January 15-16 in San Diego and on rollout in February at Aventon's dealer partner bike shops and Aventon.com.
BULLS Bikes USA Launches new Trekking Model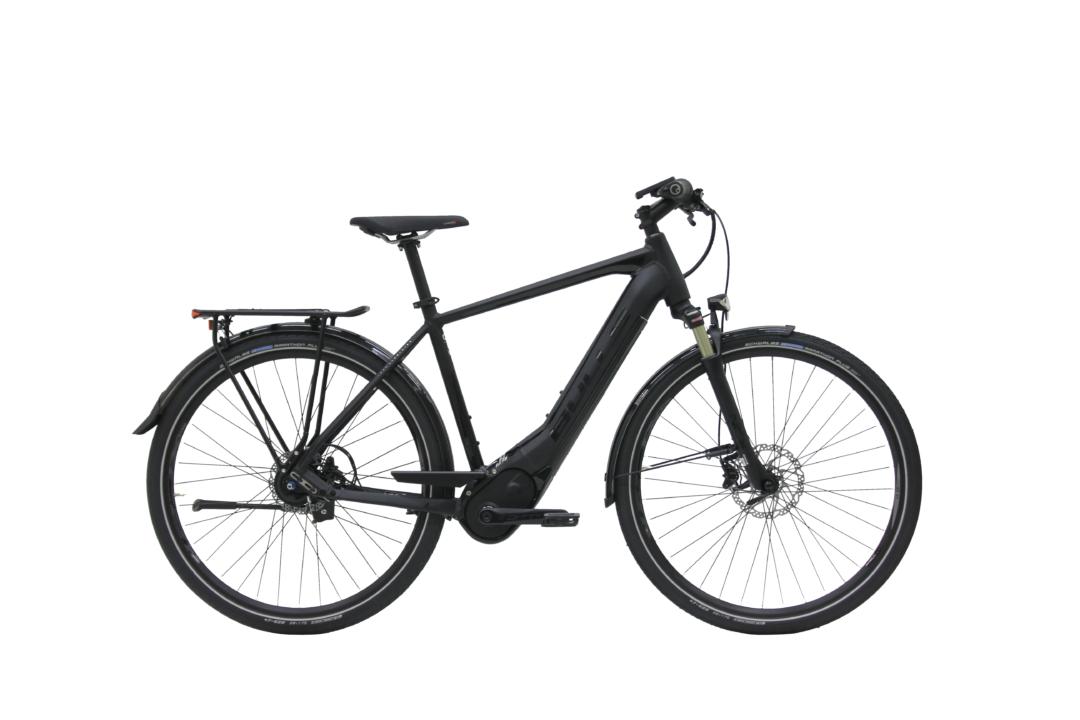 BULLS Bikes USA has just launched the latest addition to its eTrekking lineup, the LaCuba EVO Lite.
Key features include:
– Gates Carbon Belt Drive replacing the traditional chain
– BULLS' proprietary 750Wh Supercore® battery technology
– Brose Drive S Mag (eMTB motor) with up to 410 % assistance
– Flex Power Mode featuring Cadence Power Control and Progressive Pedal Response. BULLS say this provides 'added support for an easier ride during times of otherwise strenuous pedaling.'
The LaCuba EVO Lite comes in three frame variations: Wave, Step-Thru, and Diamond and multiple sizes. The Lacuba is available now for pre-order through any certified BULLS Dealer.
Upon arrival, it will also be available for purchase at bullsbikesusa.com from US$4,799.
Blix Goes Direct to Consumer for Better Value
Blix eBikes have announced that they now sell exclusively online so they can offer more affordable prices and partners with showrooms throughout the U.S. but also 'taking a unique approach by creating showrooms with local bike shops. The showroom and rental locations will allow customers to see and test-ride a Blix ebike before purchasing online directly from blixbike.com. The partner network includes selected bicycle and specialized ebike shops that are previous Blix dealers, but also hotels, touring and other rental experience companies.'
Blix say the change also brings advantages of streamlined operations and other cost savings, which they will pass on to the customer through price reductions on all Blix models.
The Sol cruiser model is now $1499 (previously $1699)
The Aveny commuter model is now $1599 (previously $1899)
The Vika+ folding model is now $1599 (previously $1699)
The Packa cargo model is now starting at $1599 (previously $1999)
Meet Wello's Veloce E-trike
This neat video from the CES 2020 show introduces you to an innovative-looking French e-trike.
Apparently the Veloce is now available for pre-order starting at 4900 euros. Optional extras include solar panels on the roof.
E-bike Accessories
Mirrcycle
Mirrcycle are based in Boulder, Colorado and have been in touch to let us know about the benefits of using mirrors on e-bikes: 'The ability of a mirror to be completely adjustable to any viewing angle is an absolute must, as is the position of the mirror relative to the cyclist's glance, which makes the handlebars an ideal place to mount a mirror. We also believe that the mirror should be able to fold out of the way when not in use.
The Mirrycle Mirror satisfies all of those requirements. The Mirrycle Mirror's lens is made of glass and provides a clear, long lasting, and consistent image, while the convex shape provides a wide field of view.'
Quick Release Hydraulic Brake Cables
EBR is always on the lookout for bike innovations and this quick release hydraulic brake line system caught our eye as it could prove potentially very useful for quick e-bike maintenance of hydraulic brakes (which need periodic bleeding to remove air from the system) or helpful if disassembling bikes for things like long haul travel.
Get Inspired
Crossing the Rubicon by E-bike
Pink Bike has this great feature about how Mark Weir, a veteran mountain biker with a 20-year race career behind him, takes to the Californian hills to enjoy 4x4ing, fishing and of course e-mtbing.
Weir extols the virtues of e-bikes: 'e-bikes have opened up whole new parts of the Rubicon. We've gone fishing in lakes we had never been to before, and we compete in hill climb challenges on sections of the trail that would be almost impossible on a regular bike. It's so special to be able to cover that kind of ground with efficiency and with your friends, even if they're not that fit. e-bikes have created a whole new way to adventure.'
Interest Free Loans for Scottish E-bike Buyers
The Scottish government has made fresh funding available to help more people buy electric bikes according to The National.
They say 'It has allocated a total of £700,000 from its low-carbon vehicle loan budget towards a scheme that allows people to take out an interest-free loan of up to £6000, with a repayment period of up to four years, for the purchase of e-bikes. The loan can support up to two e-bikes capped at £3000 each, one family e-cargo bike capped at £6000 or one adaptive e-bike capped at £6000.'
E-bike Biz
New German AI Campus for Bosch
Cycling Industry New reports that 'Bosch will back its drive into the world of AI tech with a €100 million investment in a new campus to be based in Tübingen, Germany.
Increasingly connecting its devices, vehicles and users in ever-smarter ways. It is expected that the Consumer Electronics Show in Las Vegas will see numerous launches showing off fresh capability, including smart glasses that can connect to an electric bike, offering up data ranging speed to battery power direct to eye.'
Panasonic Team up with UL to Produce E-bike Safety Standard
Check out this video from Panasonic USA that details how they have engaged with testing and safety standard specialists UL to produce an e-bike specific safety standard that will apply to Panasonic e-bikes and can also in future be extended to other brands.
A Look Around the FLYER Factory
Switzerland's FLYER Bikes were one of the pioneers of the European e-bike industry. They celebrate their 25th anniversary in 2020 and Paul Tolme of Gates Carbon Drives visited the venerable Swiss brand to watch workers assemble their premium belt drive eBikes.
EBR will also keep you posted on the forthcoming video that Paul put together whilst he was there.
New Motinova Factory in Vietnam
Bike Europe reveals that 'Motinova, a partnership between the two Chinese companies HL Corp. and TTium opened a new e-bike motor factory in the South of Vietnam last week'. It's clearly identified as a move in response to tariff barriers from the EU and the US.
The new mid-motor manufacturer has revealed it is aiming to make 100,000 motors at the new factory in 2020.
Stay tuned for more e-bike news and reviews and thanks for reading!
-Rich
P.S. Don't forget to join the Electric Bike Report communityfor updates from the electric bike world, plus ebike riding and maintenance tips!
Reader Interactions