E-Bike News: Tern/Bosch Folder, Firefighting eBike, Pro eMTB, & More!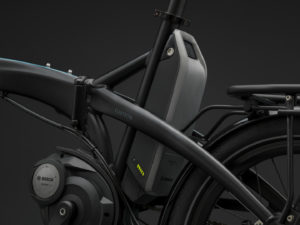 By Richard Peace
Tern says Bosch-powered folder is a 'game-changer'
Put together one of the world's best known makers of folding bikes and one of its best known e-bike systems and you have the just-launched Tern Electron.
Tern claim it is 'the world's most compact Bosch-driven electric bike.
It folds in under 10 seconds to the smallest size of any bike in Tern's lineup, while delivering all the ride quality of a full-sized Bosch ebike.
When folded, the compact Elektron easily rolls aboard buses, subways and trains.'
It combines Bosch's Active Line motor system (with the accent on battery range not motor performance). It looks extremely well-equipped with Tern's Cargo rack, adjustable Andros stem and ultra-stiff Physis 3D handlepost.
The Elektron's main frame joint is the new OCL+, a heavy-duty update of Tern's OCL design. The Elektron will be priced between 2,999 EUR and 3,300 EUR in Europe, and $3,500 USD in North America.
Make it Spicy!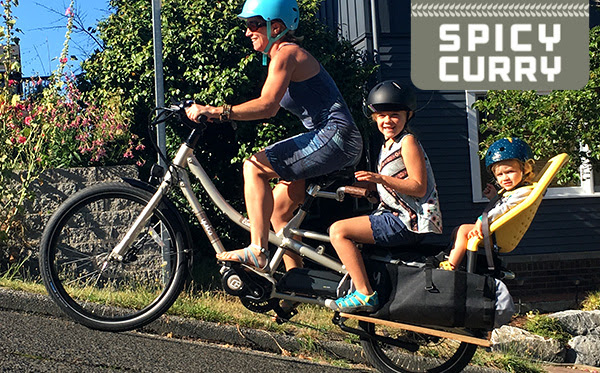 The popular Yuba Spicy Curry is now available in this new sand grey color. Find out more about the Spicy Curry.
Florian's Firefighting e-bike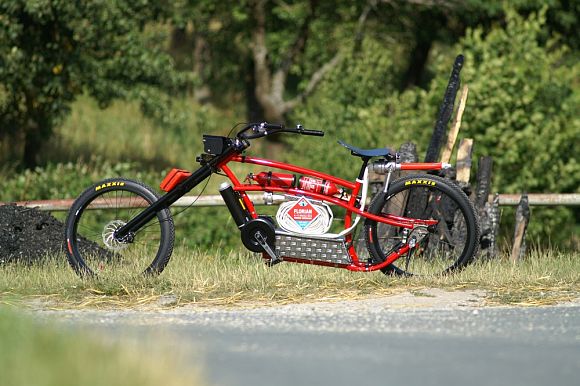 E-bikes fulfil all kinds of roles, some very specialized. German E-bike manufacturer Zeptar certainly seem to be pushing the boundaries, their latest custom model featuring on-board firefighting equipment.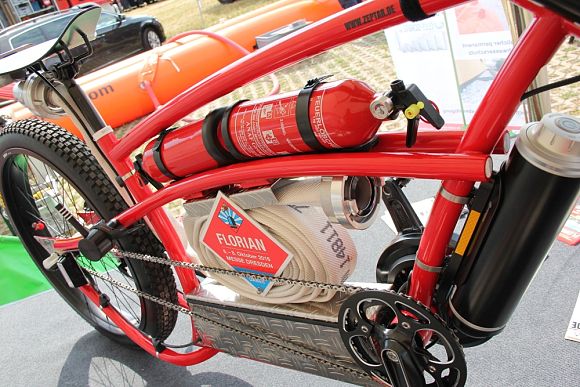 Just like any fire engine it features strobe lights and a siren, first aid kit, fire extinguishers and of course plenty of hose. It even has hydrant-shaped valve caps! It features a relatively unusual drive system, the crank-mounted Pendix.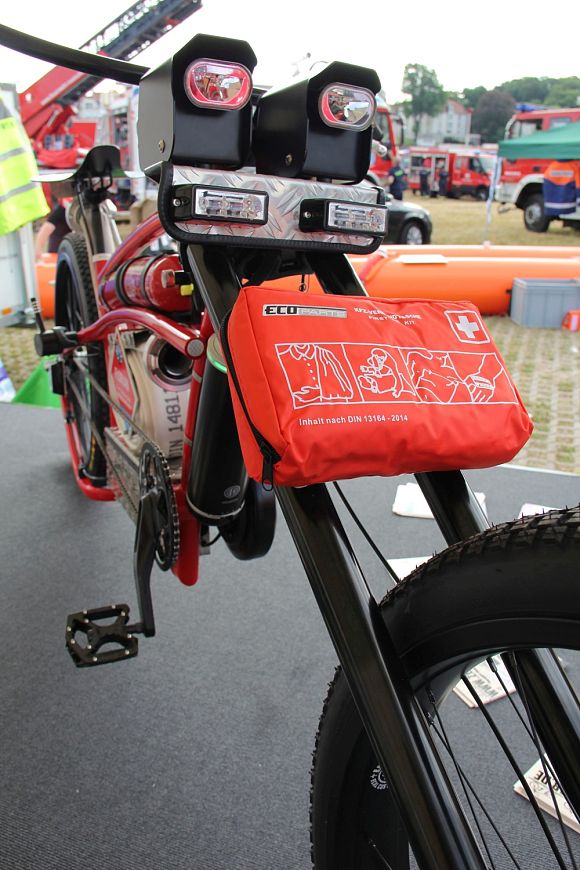 The bike will be available to view at FLORIAN, the trade fair for fire brigades and disaster control organisations, 6th-8th Oct in Dresden, Germany.
How Efficient Can an Electric Bike Be?
With the right conditions, bike engineer Zach Krapfl, says they can get the equivalent of up to 1,340 miles per gallon!
Zach Krapfl is passionate about efficient modes of transportation and energy conservation and his recent TEDx presentation in Paonia, Colorado is very educational and entertaining.
eBike Adventures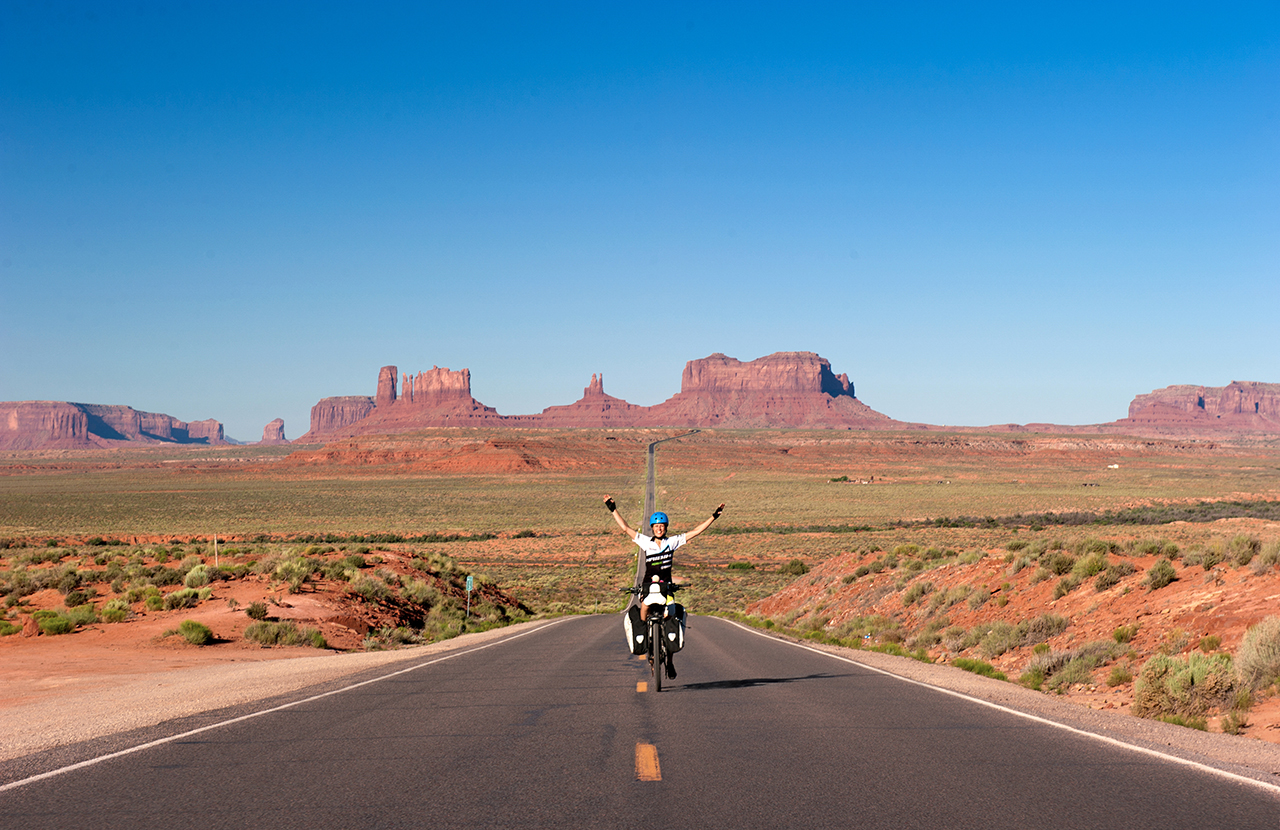 Susanne Brüsch recently finished an eBike adventure of the Southwestern US and she took some time in this interview to talk about her long term career in the eBike industry and her eBike adventures in Morocco, Mongolia, Iceland, many parts of Europe, the Southwestern USA, and a soon to be extensive trip through other parts of Africa.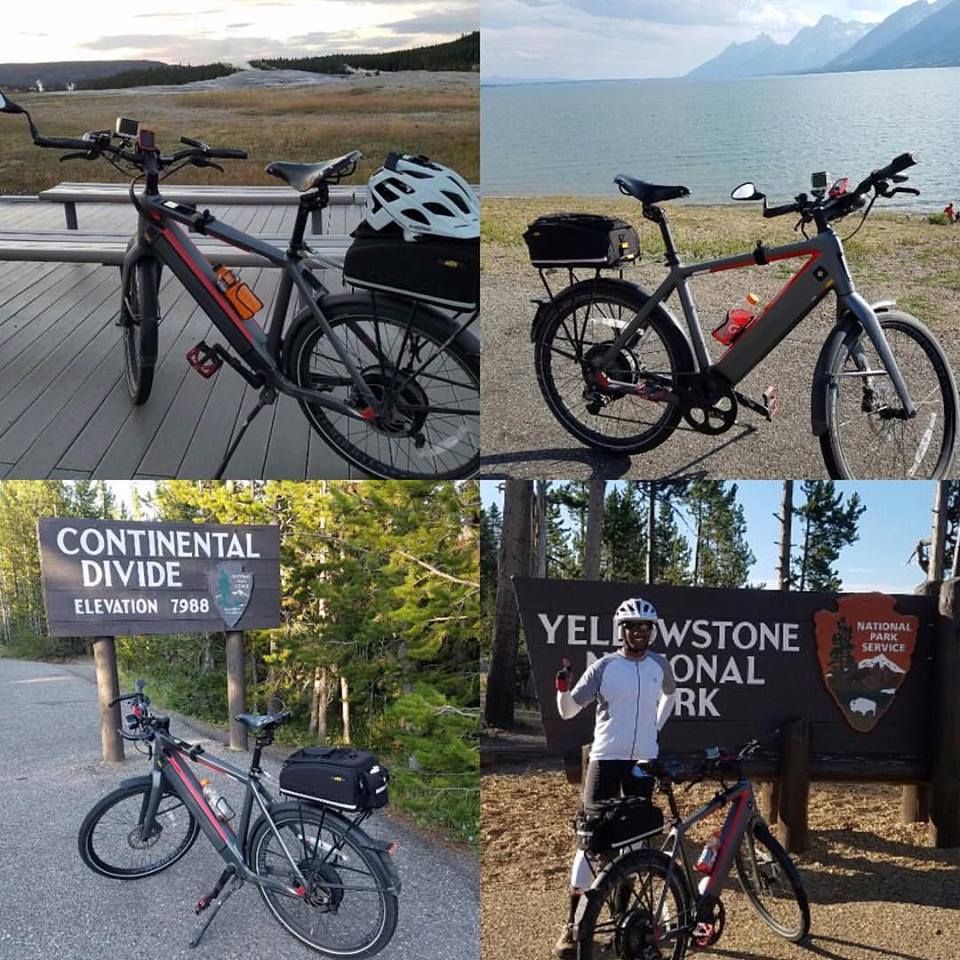 Ravi continues his 5,000+ mile journey from Crazy Lenny's E-Bikes in Madison, WI to Stromer USA HQ in San Diego, CA. He was recently in Yellowstone and Glacier national parks. And here is an article about Ravi's adventure to set a new world record: "Think e-bikes are for cheaters and the unfit? Think again"
And to underscore the cheating issue: Riding an Electric Bike is NOT Cheating. Here's the Data to Prove It [VIDEO]
The Case For E-Bikes
Bicycling just posted this great article titled "The Case For E-Bikes: How my mom proved there's no wrong way to fall in love with cycling"
UK Tourist Hotspot Now Running E-Bike Tours
The Cotswolds is one of the most popular tourist destinations in the UK but is a relatively small area of small, ancient villages linked by small country lanes, and at peak tourist season motor traffic can resemble an invasion force.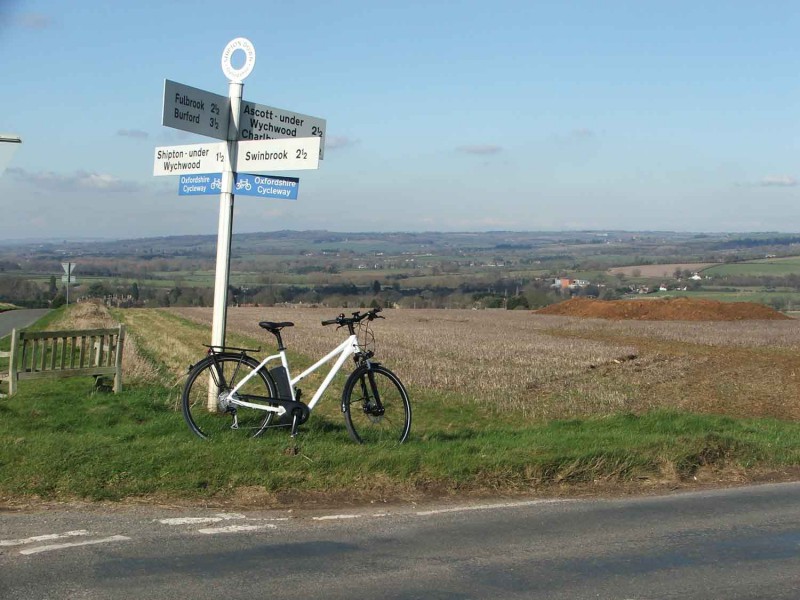 Peter Hill came up with the idea for Cotswold Electric Bike Tours to help do his bit to alleviate the problem of people wanting to driver everywhere, all the time when on vacation, by launching an eight-strong hire fleet of e-bikes.
A six-hour e-bike tour costs £75 per person (nearly US$100), or £25 (around US$35) for an hour-long session. The tours are popular with visitors of all nationalities, so Peter isn't just doing his bit for the local area but is helping to spread the e-bike message around the globe…
California Zero Carbon Funding Could Help E-bikes
Part of California's stated aim of getting 1.5 million zero-emissions vehicles on the road by 2025 just came a step closer with an announcement from the California Air Resources Board (ARB).
Their "Car Share and Mobility Options" pilot project to help disadvantaged communities has been extended from $2.5million to $8 million and will now consider applications from organisations wanting to start up or expand bike sharing programs, and that potentially includes e-bike sharing programs.
According to this report CalBike (the California Bicycle Coalition) has been working with e-bike manufacturers and is hoping to use ARB funding to launch just such a sharing scheme.
Pro MTB rider Fights Back using E-MTB
Pro-MTB German rider Andi Wittmann was one of the world's best but a serious training accident bought his career to an end. Andi's fightback to fitness and riding has included time on an e-MTB as he has been able to return to his former trail haunts. The world record high jump holder.
After several months in a wheelchair caused by multiple fractures Andi is continuing his rehab by riding a Haibike XDURO Nduro Pro.
He said 'Thanks to electric support I got to my first mountain peaks during my rehabilitation period. That was incredibly important for me and my psyche."
European eBike Sales Forging Ahead
CONEBI – the Confederation of the European Bicycle Industry – has just released its annual report for last year detailing sales of e-bikes throughout the EU and it paints a very rosy picture. Overall sales of eBikes increased to 1,357,000 in 2015 from 1,139,000 in 2014, almost a 20% increase.
Germany claimed 40% of the market, Netherlands 20%, Belgium 10% and France 8%. Following up the leaders were Austria (6%), Italy (4%), Denmark (4%) and GB (3%). In the Netherlands a staggering 1 in 3 bikes sold was an e-bike.
Stay tuned for more e-bike news.
P.S. Don't forget to join the Electric Bike Report community for updates from the electric bike world, plus ebike riding and maintenance tips!
Reader Interactions