Denver Expo Report: New eBikes, Adventure Stories, and the Heat! [VIDEOS]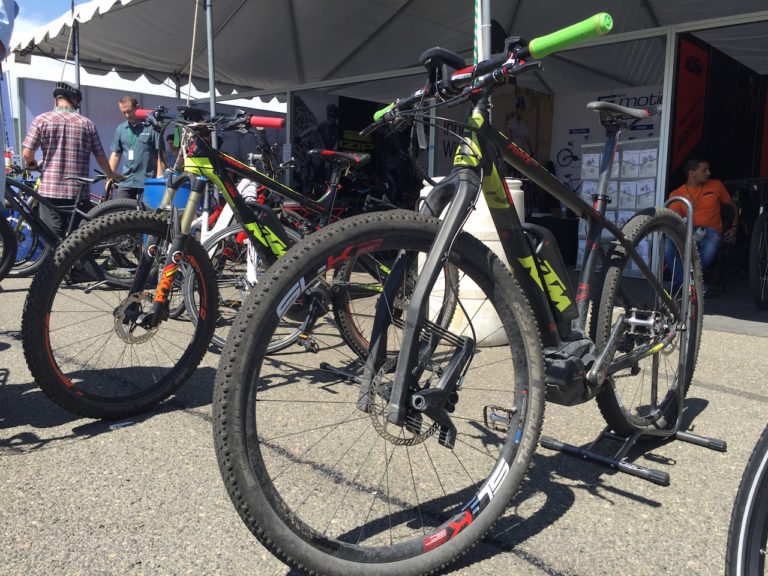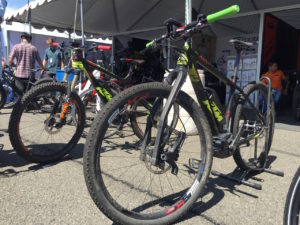 The Denver Electric Bike Expo was the hot spot to be for riding the latest electric bikes, winning eBikes, and learning about eBike adventure tours!
And I mean truly mean hot spot because the temps were pushing towards 100 degrees!
Even with that, attendees of the Expo were out riding a wide variety of eBikes on the test track and learning about the bikes from the company reps.
The Expo kicked off with a "Policymakers Ride" on Friday that had a number of transportation officials from the Colorado Department of Transportation learning about and experiencing eBikes. In addition, reporters from BikeRadar, Denver Post and others were in attendance.
Claudia Wasko, North American business leader for Bosch eBike Systems, gave an intro presentation followed by an eBike ride to give the attendees the experience of the eBike ride.
Alex Logeman from People for Bikes provided an overview of electric bikes to the audience after the ride.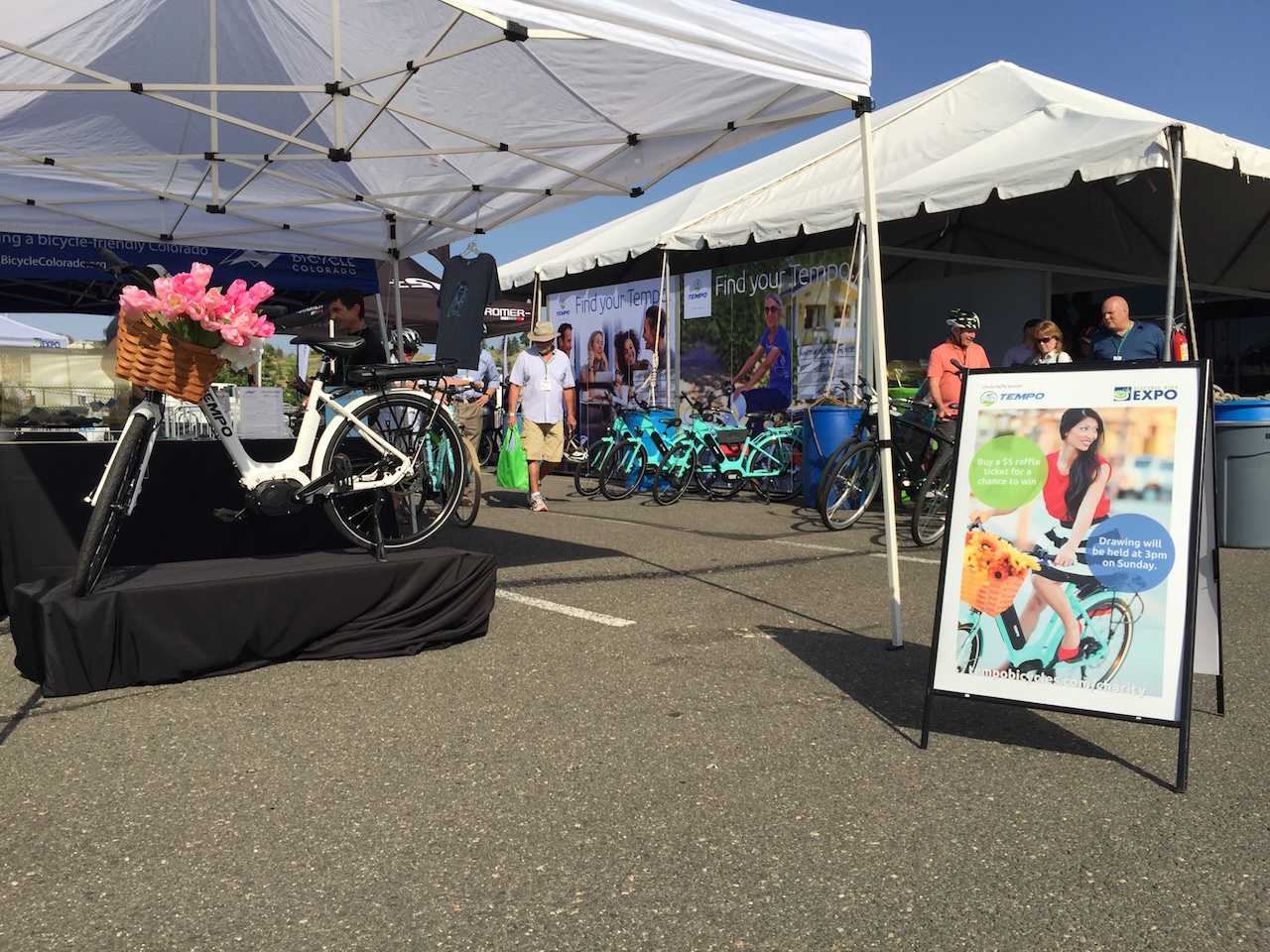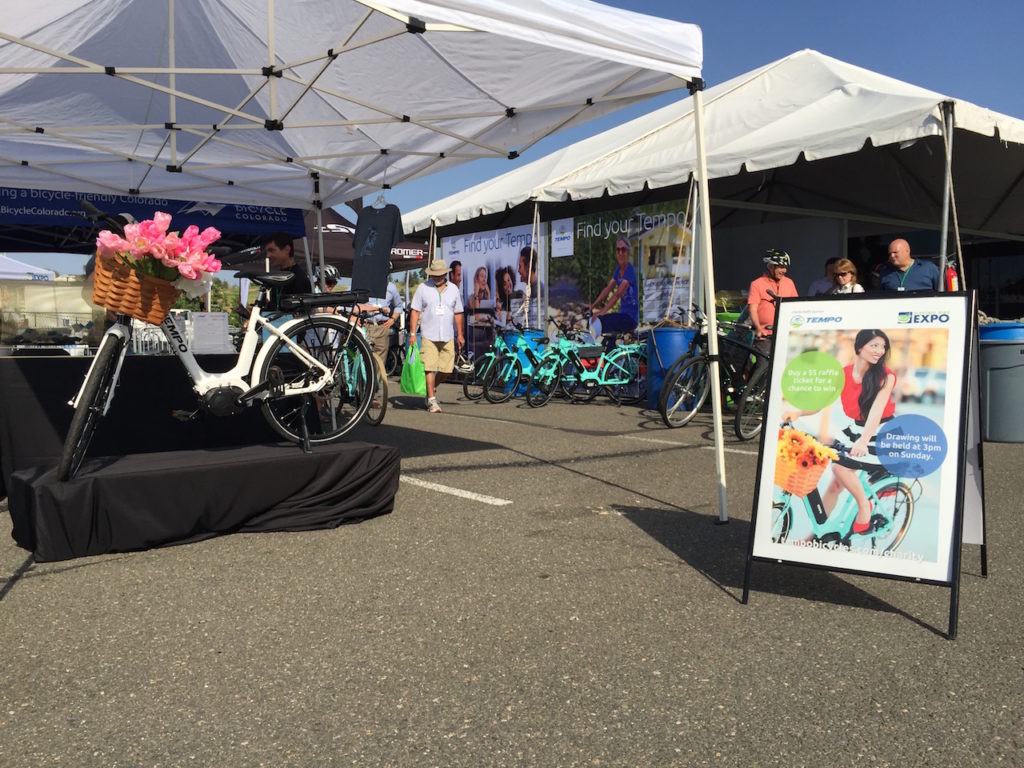 Tempo Bicycles donates one of their Santa Barbara or Carmel electric bikes to a local charity to raffle off at every Expo location. Bicycle Colorado was the local group benefit from Tempo eBike raffle and they raised $2,800 from the ticket sales!
Madeline from Bicycle Colorado said, "All proceeds will help fund our work to improve conditions for bicycling statewide. We make Colorado a great place for everyone to ride a bike by passing laws, building infrastructure, connecting trails and being the political voice of bicyclists. Our programs include teaching safe biking and walking to kids, providing urban planning assistance to neighborhoods and towns working on bike projects, and collaborating with state and local government agencies to improve policies relating to bike access and infrastructure."
You can enter to win a Tempo electric bike at the up coming Seattle Electric Bike Expo July 15-17!
Easy Motion gave away one of their EVO Jet eBikes to one lucky person who rode their bikes.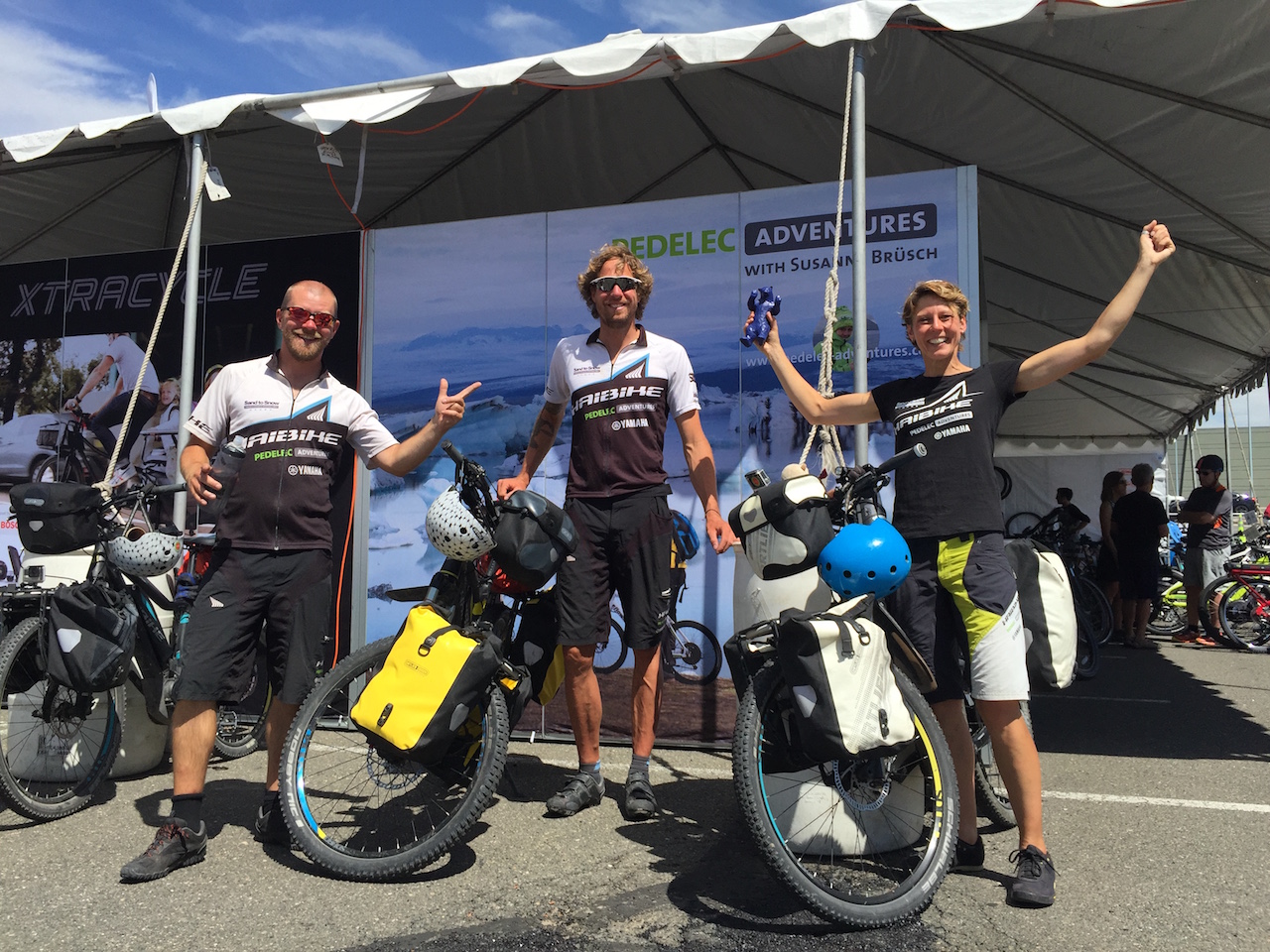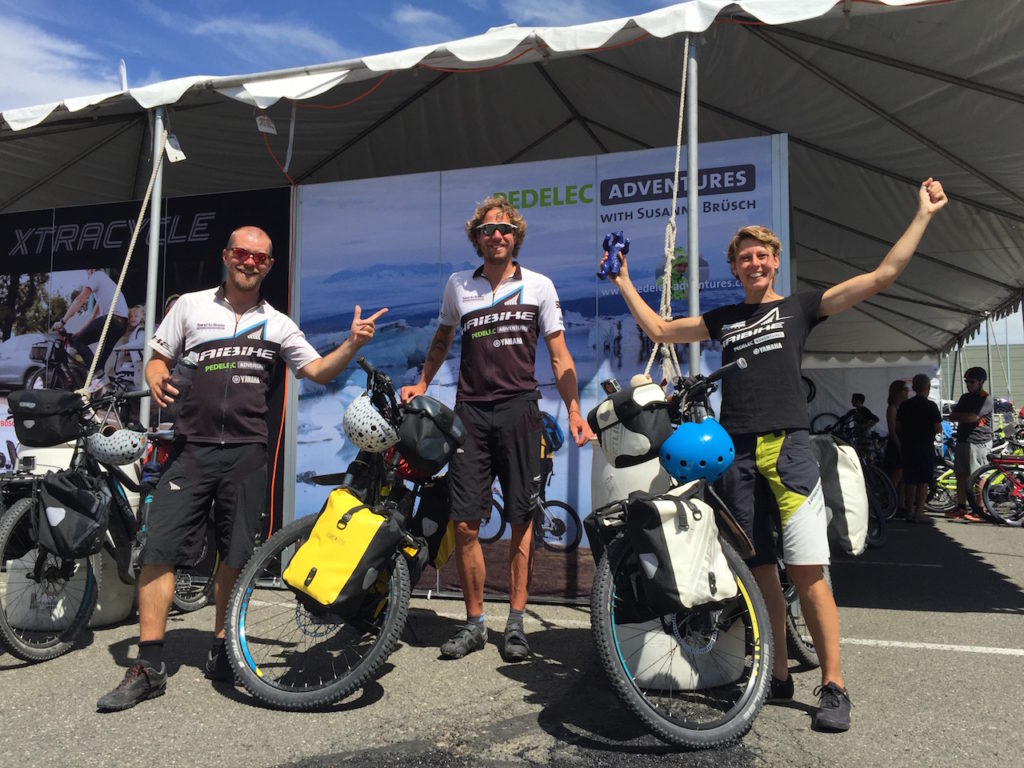 Susanne Bruesch and her team from Pedelec Adventures (Andy, Michael, and Lisa) finished their Sand to Snow eBike adventure tour at the Denver Expo. They rode from the Bay Area of California through national landmarks like Yosemite, Zion, Grand Canyon, Bryce Canyon, Escalante, Moab, the Rocky Mountains with a finish at the Denver Expo.
Susanne put together a great presentation of their journey with amazing pictures, video (with drone footage), and stories that highlighted the fun and challenges that they encountered along the route.
After her presentation the audience asked some great questions about their eBike adventure and eBike touring in general. Stay tuned to the Pedelec Adventures website for more on their Sand to Snow tour.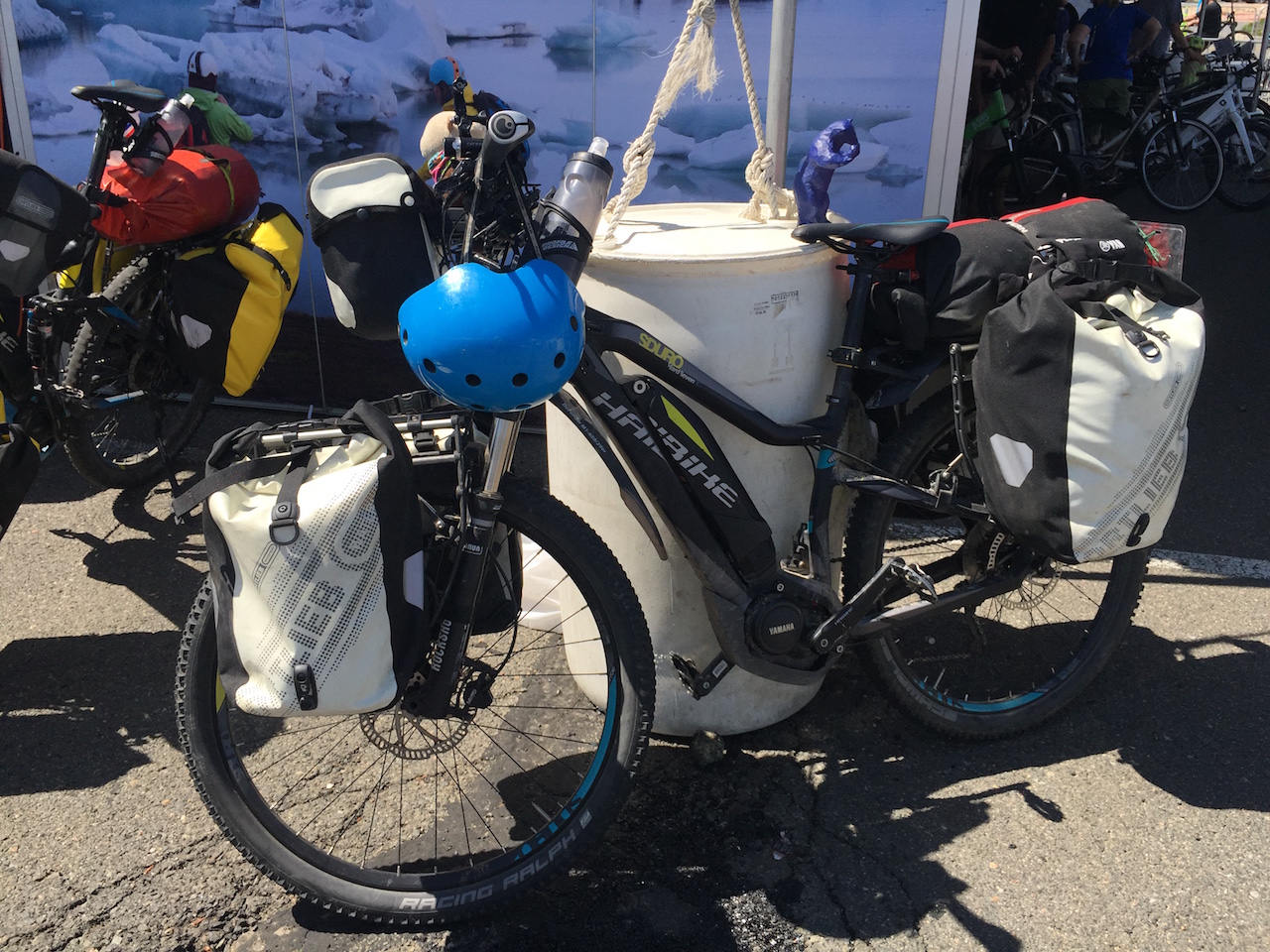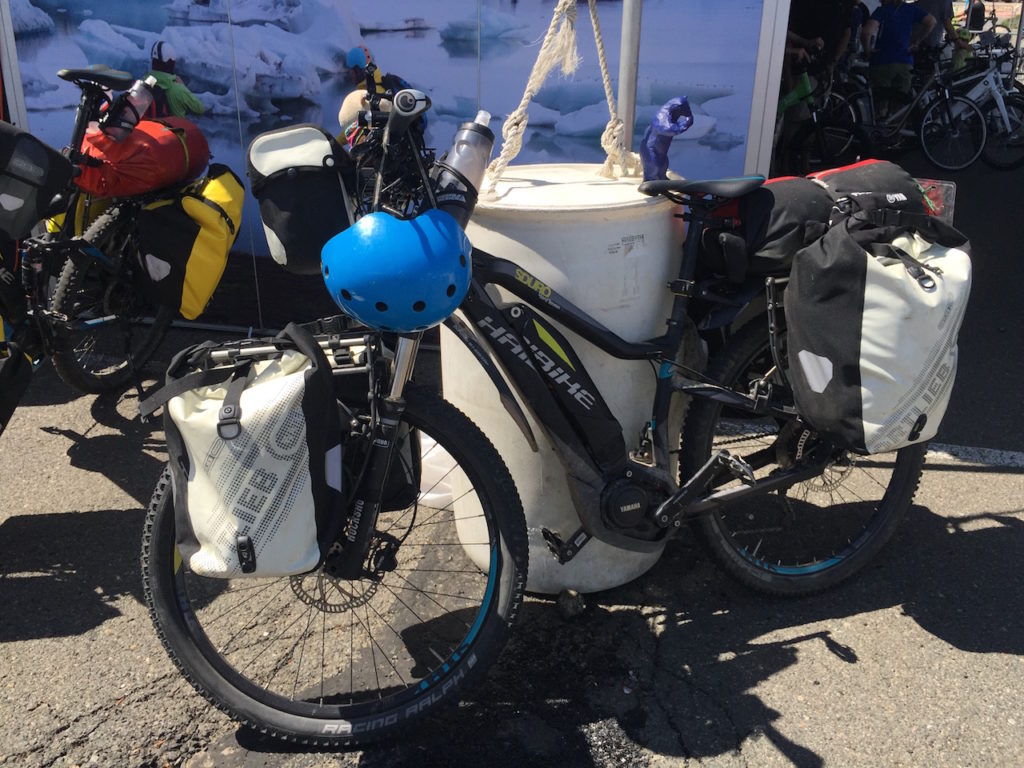 Susanne and team will have a documentary video of their trip available later this year. It will premier at Eurobike (largest European bicycle trade show) along with a showing at Interbike (largest North American trade show). After that it will be available for viewing online. And stay tuned on possibly another US eBike adventure tour!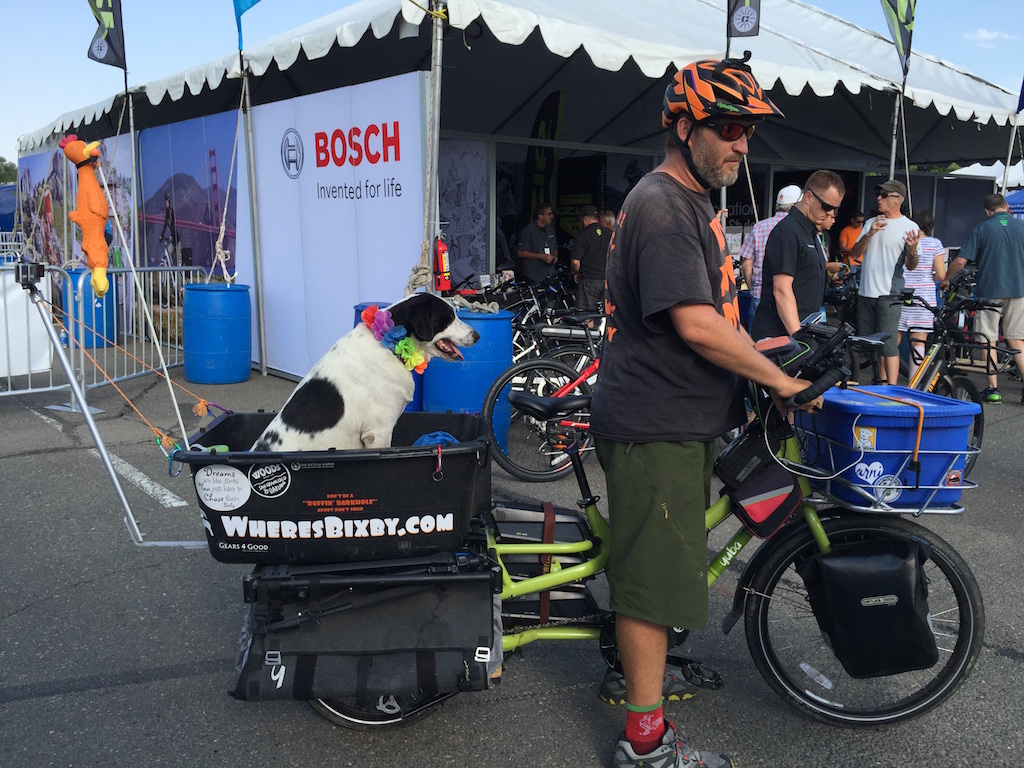 Speaking of eBike adventures, Bixby the eBike traveling wonder dog and her human, Mike Minnick, joined us at the Denver Expo.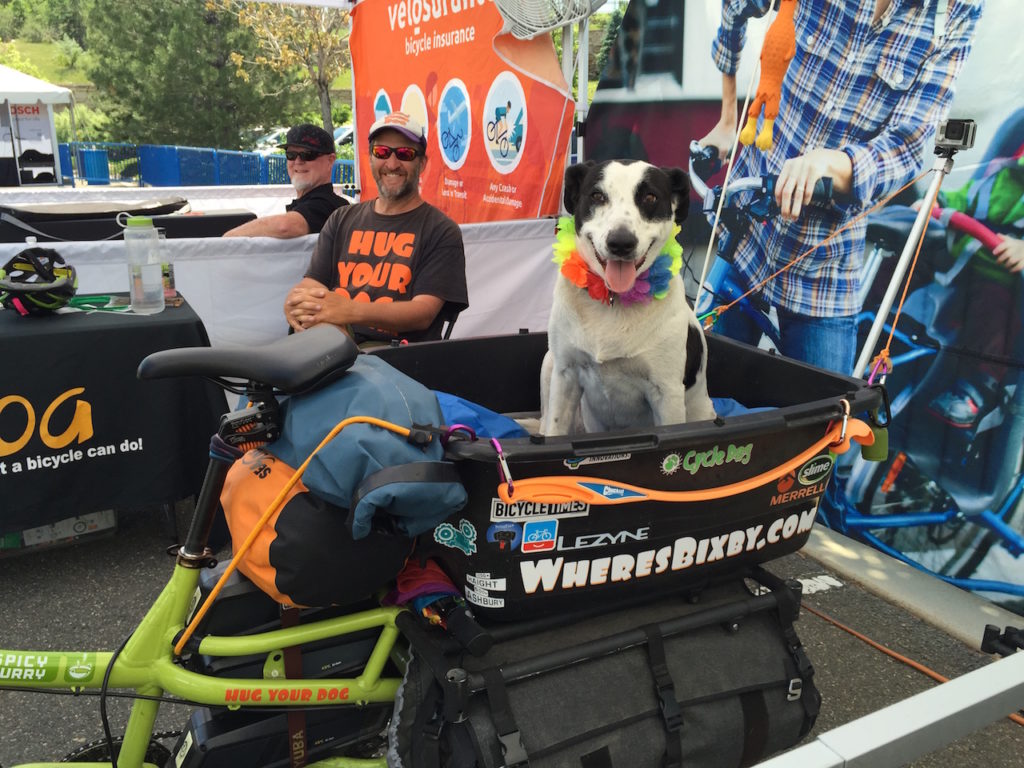 Bixby and Mike are on a 10,000+ U.S. eBike adventure to beat the world record for longest eBike trip and to promote pet adoption. They are traveling on a fully decked out Yuba Spicy Curry electric cargo bike and they have multiple batteries to be able to ride 100+ mile days!
They started their tour at the Palo Alto Expo in April, visited everyone at the Portland Expo in May and now they are planning to be at the Expos in Washington DC (October), Atlanta (November), and Fort Lauderdale (December). I recommend following their eBike adventures on their social media channels: Facebook, Instagram, Twitter.
Court Rye from Electric Bike Review put together this video overview on the sites from the Denver Expo.
In addition to the eBike adventure stories there were some new eBikes to ride at the Expo!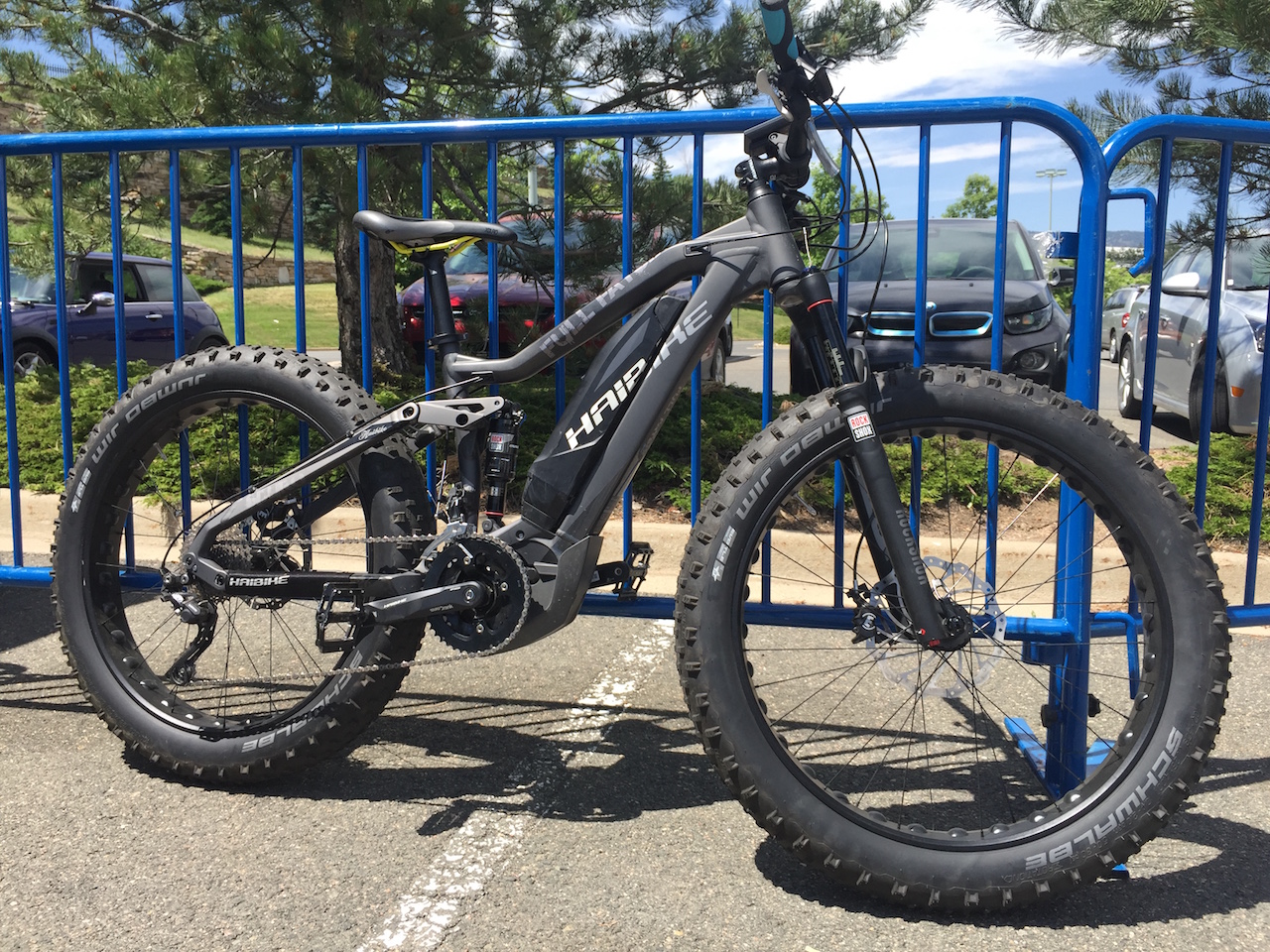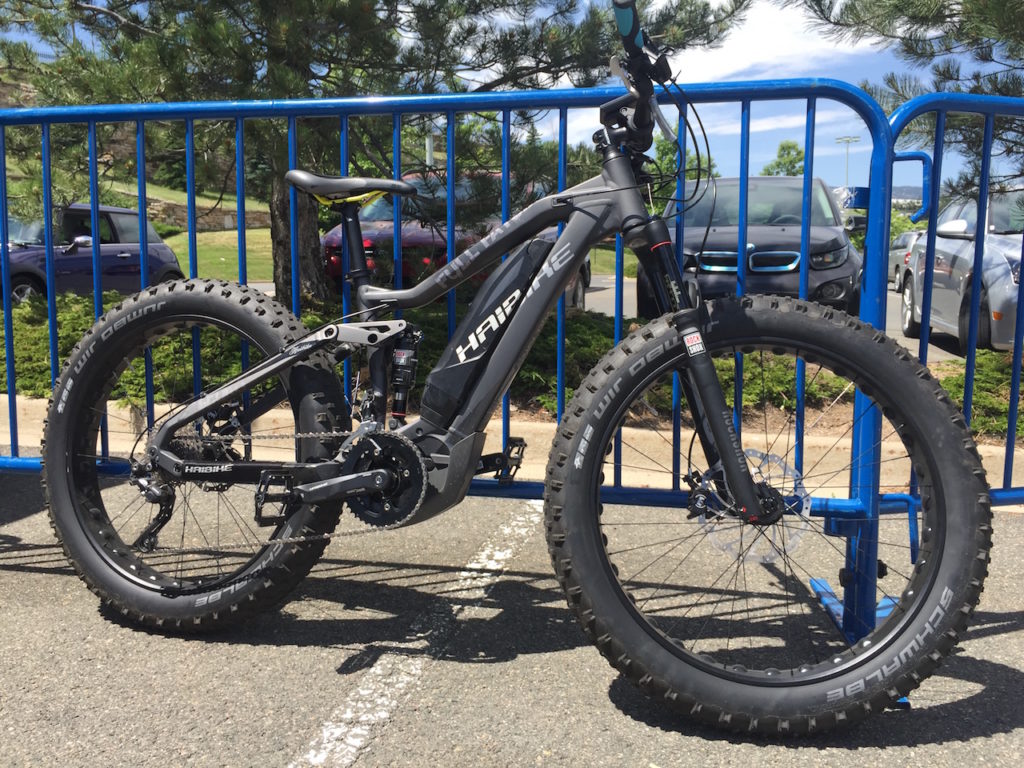 Haibike was showing off their Full Fat Six. The FFS is priced at $5,299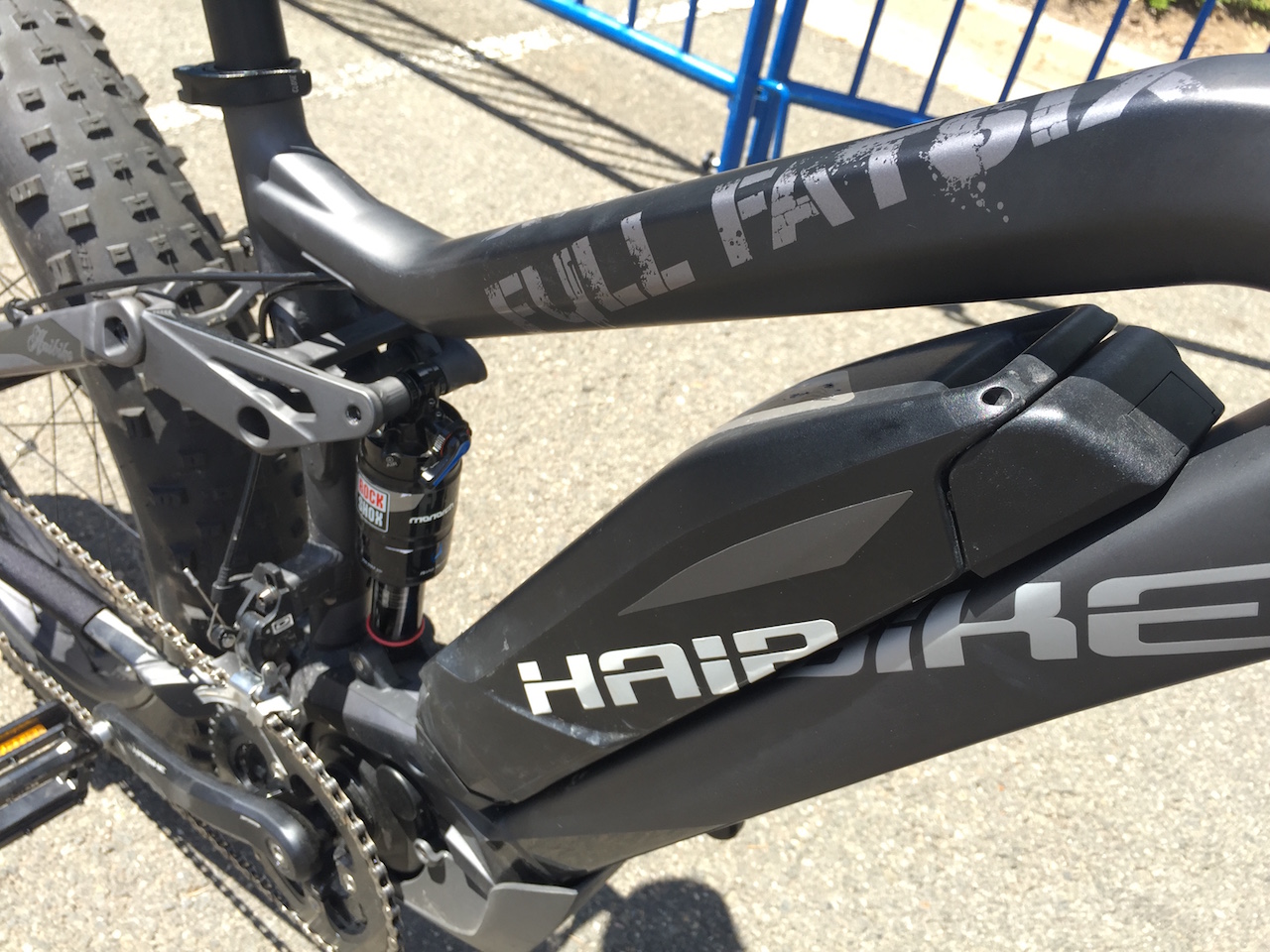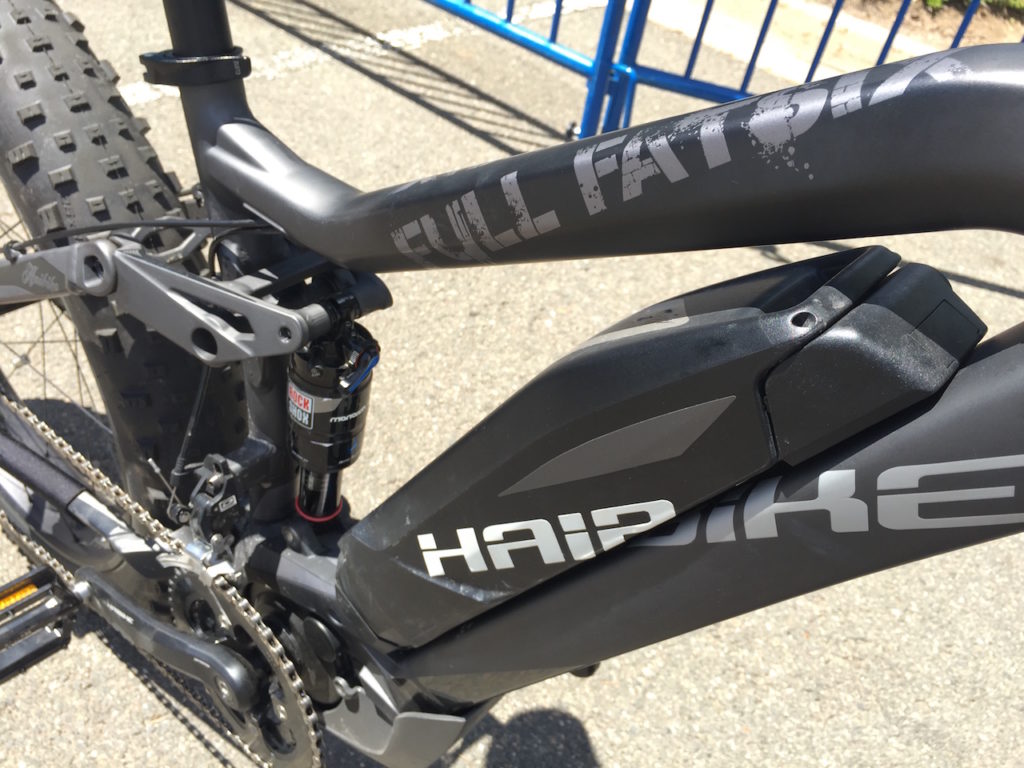 The Full Fat Six is a full suspension electric fat bike with……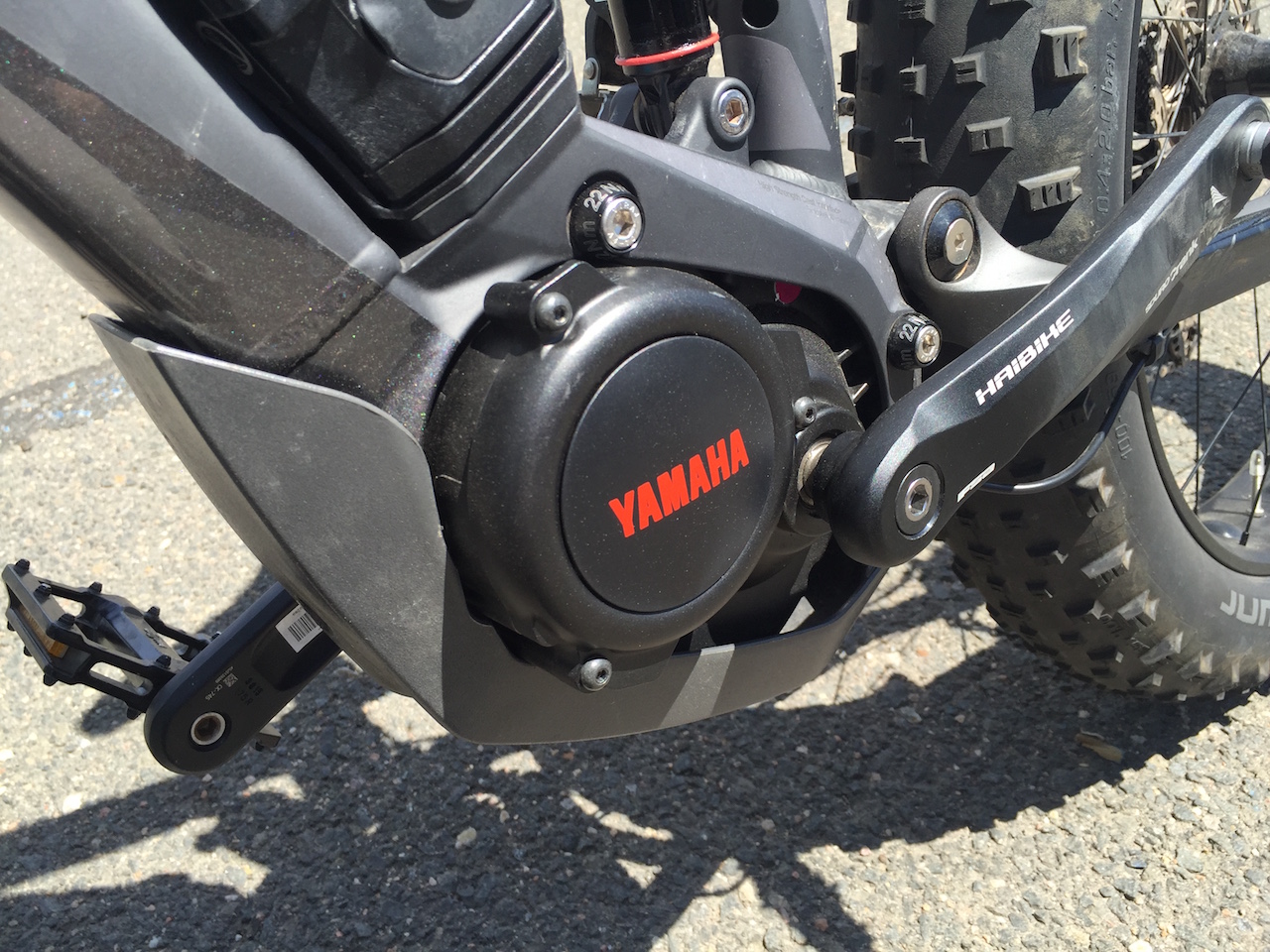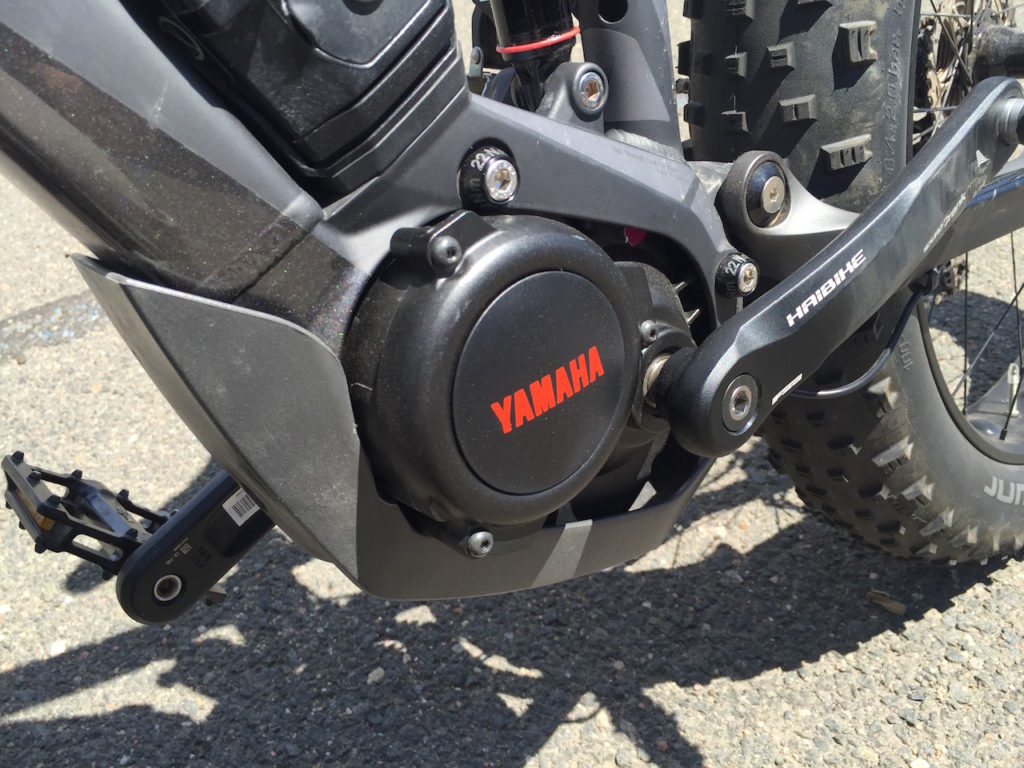 the Yamaha mid drive system. More info on Haibike's.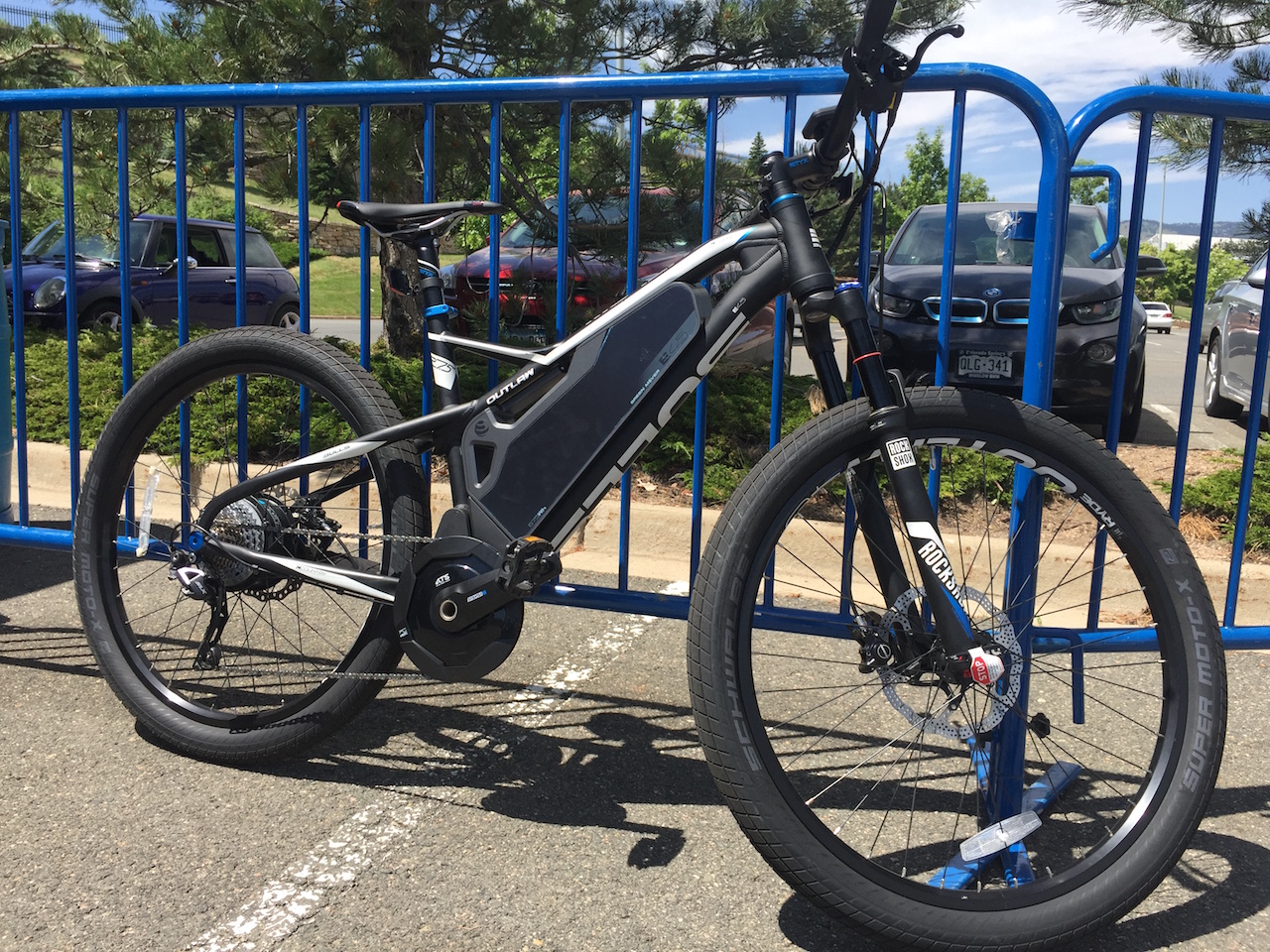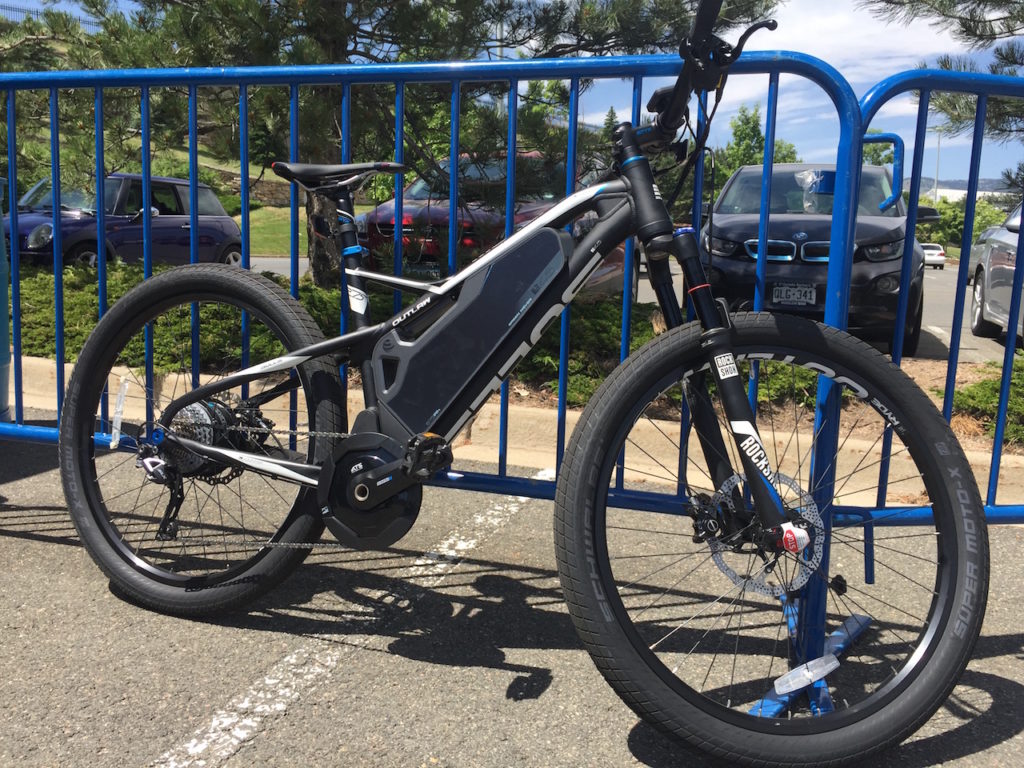 BULLS had their new speed pedelec Outlaw on display. The Outlaw sells for $3,999.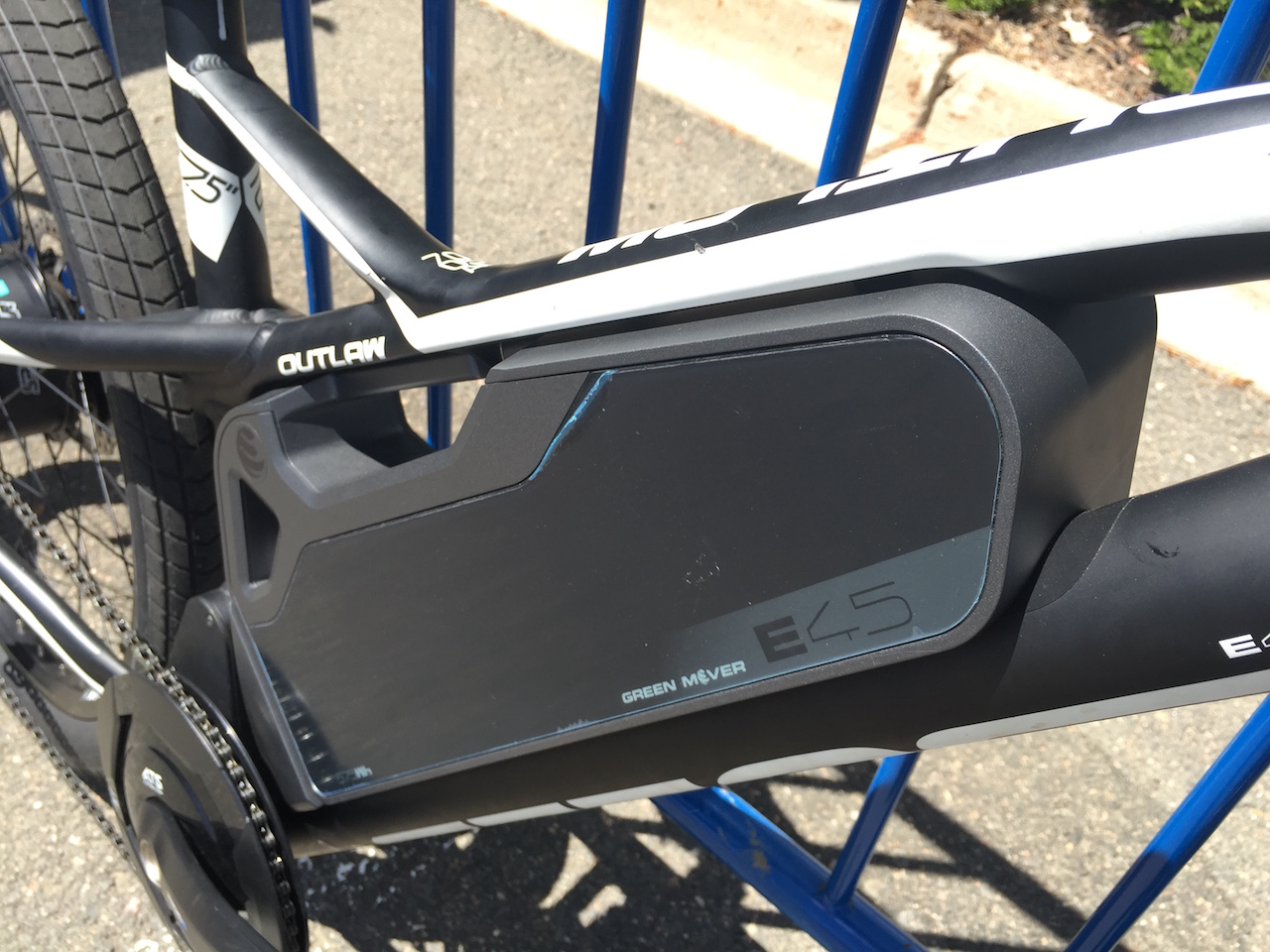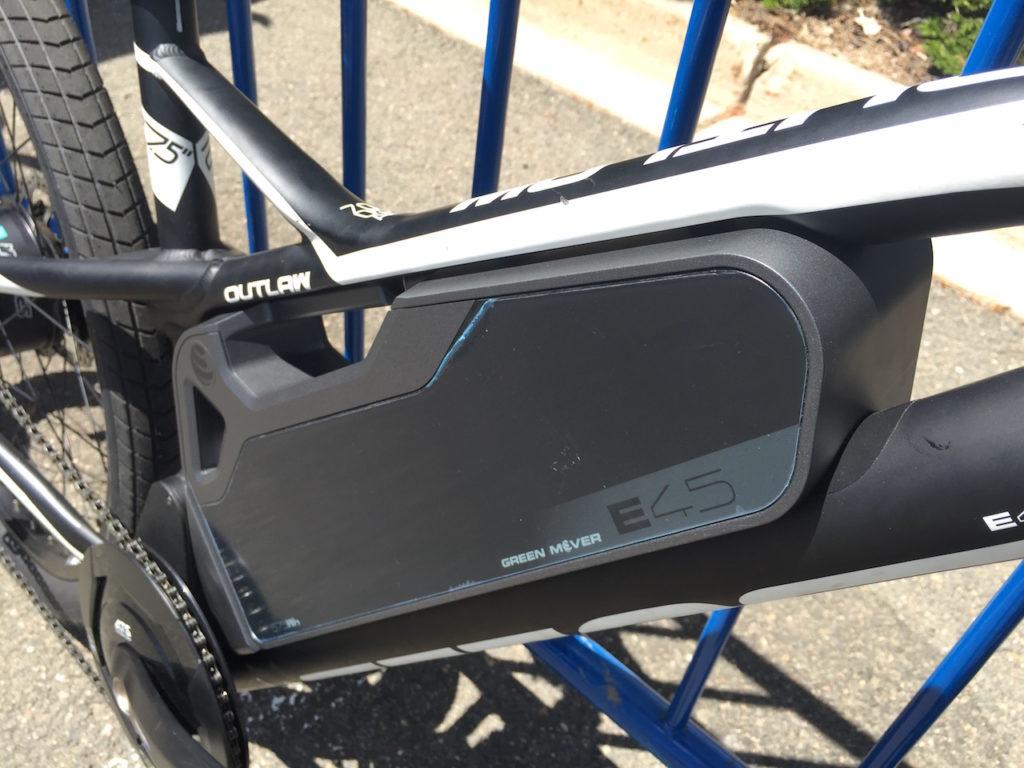 The Outlaw has a large 48V/14Ah/670Wh lithium battery housed in the frame.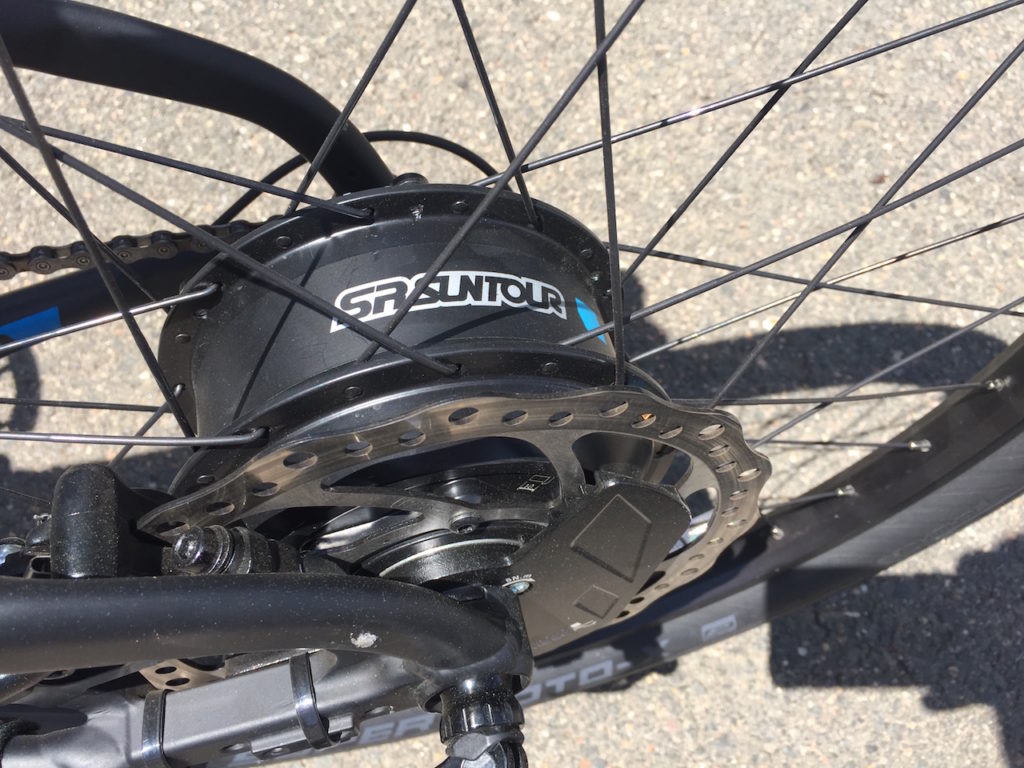 It also uses a new Suntour 500 watt rear hub motor to provide pedal assist up to 28 mph. Checkout the cooling fin next to the disc brake rotor. That dissipates heat away from the motor. More info on the BULLS Outlaw.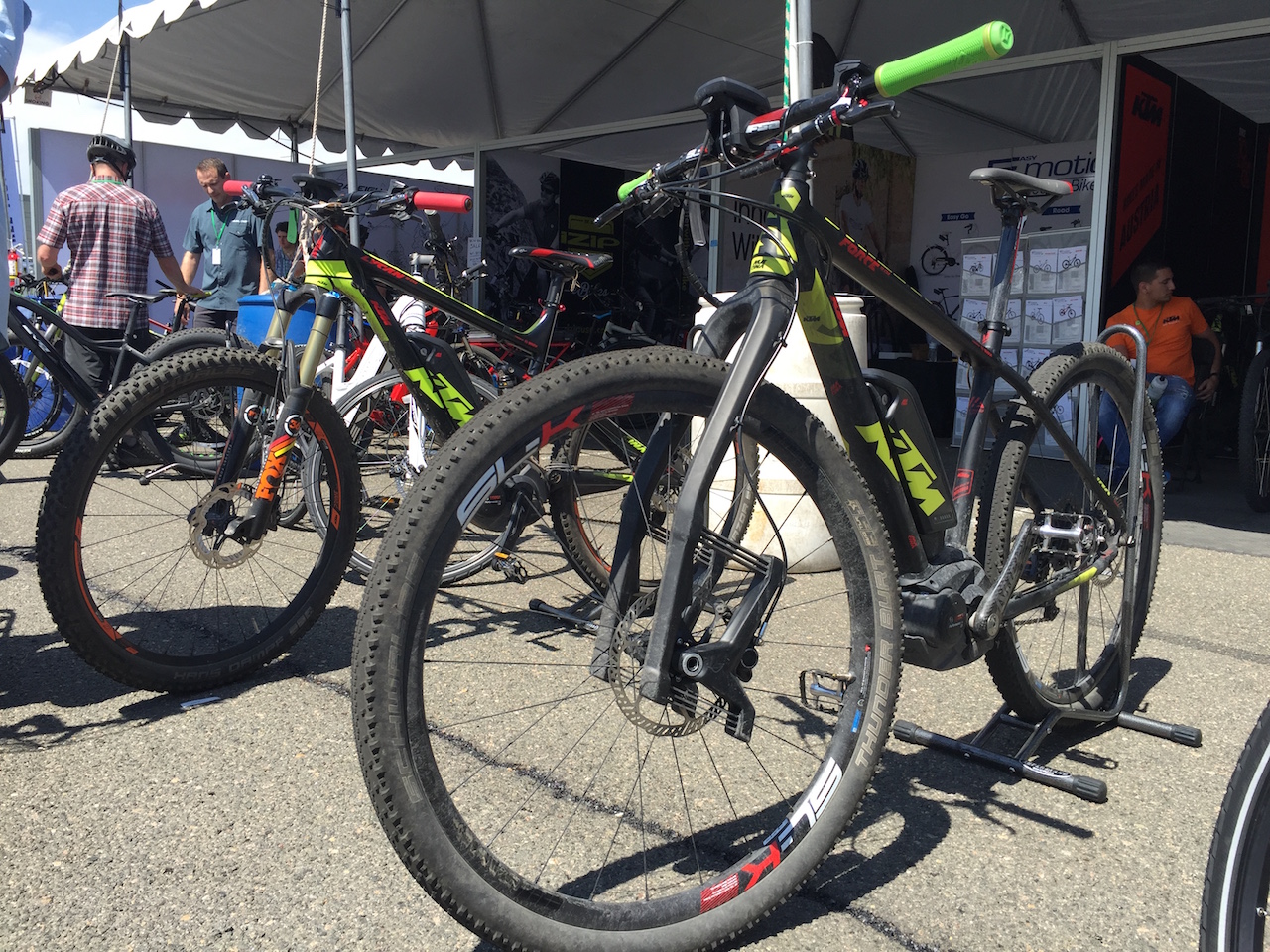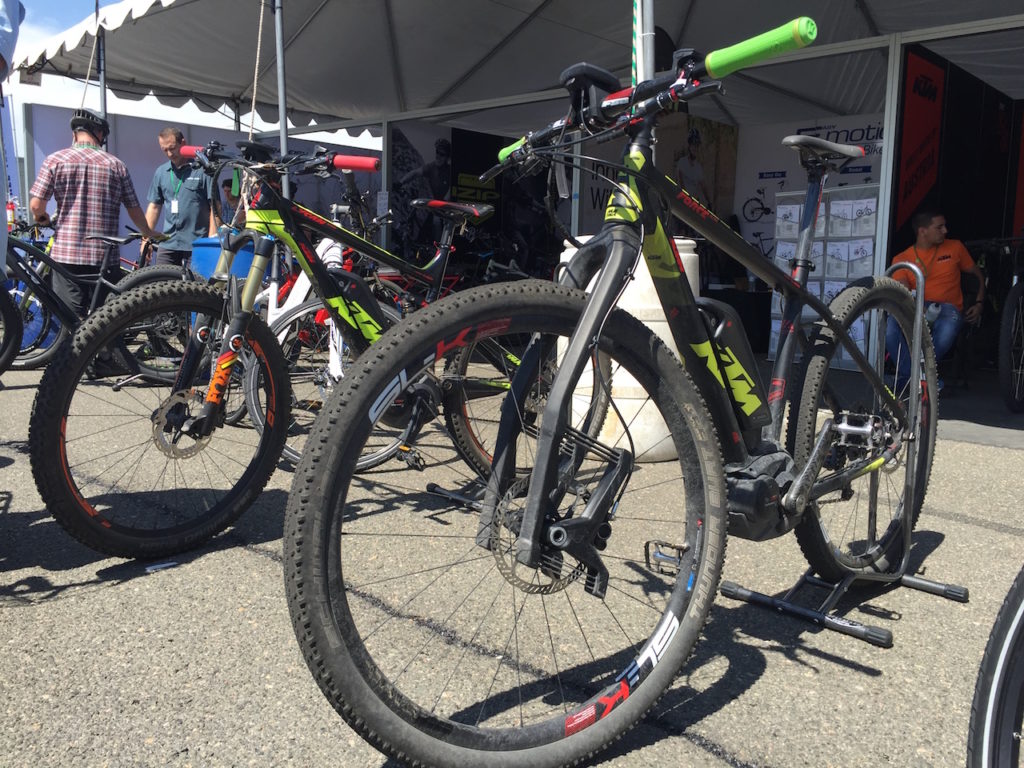 KTM recently brought their electric bikes to the US market and in Denver they had this custom hardtail Bosch powered eMTB that they claims weighs 36 pounds!
It is decked out with a lot of carbon fiber components, including this wild carbon suspension fork. The price….lets just say it's premium eBike.
Electron Wheel recently brought their all-in-one front wheel electric bike system to market and they were at the Denver Expo to show off their system.
And here is a fun video from the test track:
Some riders enjoying the terrain bumps and putting eBike suspension to the test!
Here is a look at the upcoming 2016 Electric Bike Expos:
Seattle, Washington: July 15-17
Washington D.C. vicinity: October 7-9
Atlanta, Georgia: November 4-6
Fort Lauderdale, Florida: December 2-4
The 2017 tour will incorporate more West, Midwest, and East coast locations. Here are some of the locations under consideration: San Diego, Long Beach, San Francisco area, Portland, Seattle, Salt Lake City, Denver, Minneapolis, Chicago, Boston, New York City area, Philadelphia, Washington DC area, Atlanta, and Fort Lauderdale.
Stay tuned to ElectricBike-Expo.com for more on each of these locations and Expo details.
P.S. Don't forget to join the Electric Bike Report community for updates from the electric bike world, plus ebike riding and maintenance tips!
Reader Interactions