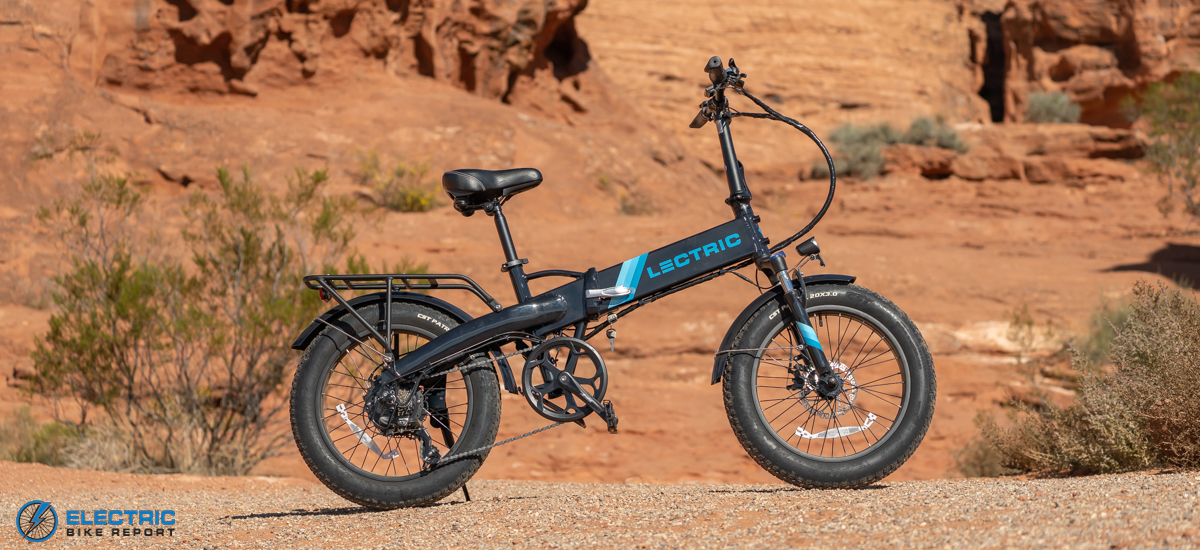 Lectric XP 2.0 Review: Overview
The Lectric XP 2.0 is a folding fat tire electric bike that was created based on Lectric's original bike, the XP. The XP took the e-bike industry by storm in the summer of 2019 with its friendly price point and fun-based riding characteristics. We reviewed both the Lectric XP Lite and Lectric XP Step-Thru this year as well.
Similar to its predecessors, the XP 2.0 is based around fun and versatility — With a 500W rear hub motor, 20" x 3.0" inch tires and a suspension fork, the XP 2.0 is a fun and vibrant feeling bike that has enough power for steep hills and a tight enough turn radius to bob and weave through town. When we started this Lectric XP 2.0 review, we wondered how much had changed from the prior model. So we conducted a brake test, hill climb test, battery range test and more to get a good idea how the XP 2.0 compares.
If you're looking for an electric bike that has a very prevalent fun factor, is easy on the wallet and is easy to stow-away then the Lectric XP 2.0 is a good option. E-bikes like this that The XP 2.0 is a good example of an electric bike that only exists because its electric — folding 20-inch standard bikes aren't really a thing, and with good reason. It's the motor and battery that really allow this design to come alive. By the end of this write up you should be able to decide if the Lectric XP 2.0 is the right folding fat tire e-bike for you. Let's get started.