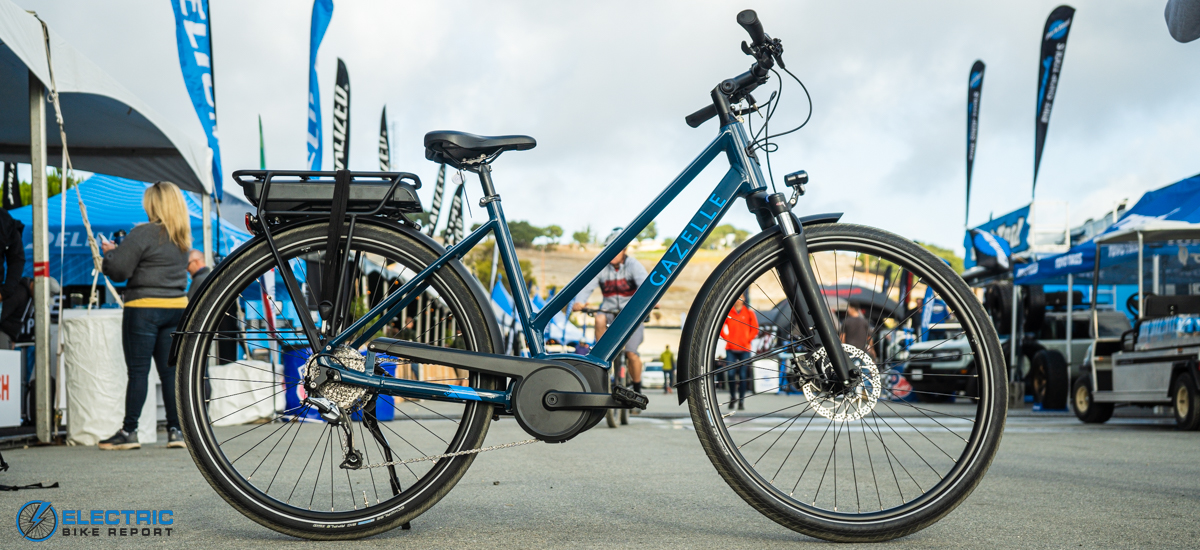 Monterey, CALIF. (Sea Otter Classic) — Who said mid-drive electric bikes had to be expensive?
At this year's Sea Otter Classic in Monterey, California — the first edition of the event after a year-long COVID-19 hiatus — Dutch e-bike maker Gazelle quietly touted their all-new Medeo T9 City, the cheapest e-bike they've ever built.
This new member of the Medeo lineup isn't yet available for purchase — part of the reason its presence at Sea Otter was slightly less advertised than some of the other new bikes shown off at the event — but at just $2,299, it's priced to compete with some of the most affordable Bosch powered mid-drive e-bikes on the market. That's a lot of motor for not a lot of bucks. Electric Bike Report got a chance to take the new T9 City out for a quick test ride during the show.