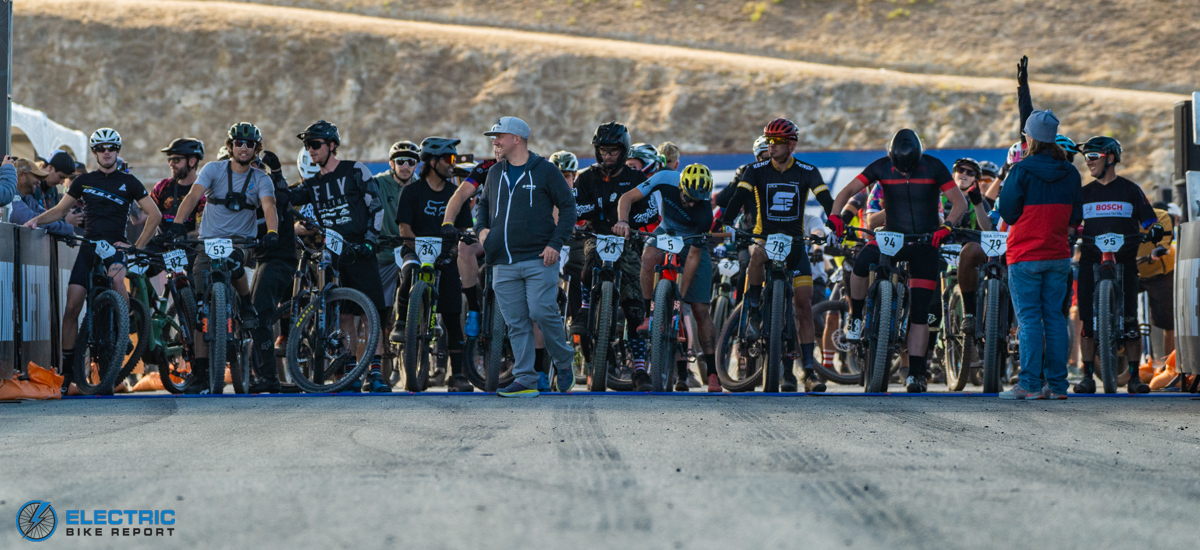 I raced an eMTB at Sea Otter. Here's what it was like.
Racing bicycles is nothing new, but what about racing an electric bike? At this year's Sea Otter Classic in Monterey, California, I got a chance to find out what e-bike racing is all about. Bosch loaned me a Cannondale Moterra powered by the Performance Line CX motor and I hit the track for the Sea Otter eMTB race.
I've ridden and raced quite a bit on my enduro bike and I've also had plenty of miles in the pain-cave on my XC bike. Both of these disciplines are ones that I'm very familiar with and feel comfortable doing, but I wasn't sure what to expect racing an eMTB.
The race took place on an XC short-track style course that was about 3.5 miles long. The goal? Do as many laps as you can within an hour. I didn't think much of the challenge, as I figured I'd be railing on maximum assistance simply holding on to the bike as it did its thing. I got the "hold on" part right, but it ended up being a challenge of harnessing the beast of a motor, and maintaining speed on steep, loose terrain.
The bike I used was a 2020 Cannondale Moterra powered by a 250W Bosch Performance Line CX mid-drive motor and PowerTube 625 battery pack. With 85 Nm of torque, there's no forgetting the Moterra is an e-bike. It's an enduro-oriented model that had the power and poise on nasty terrain to give me an edge on the steep, loose climbs that were a large part of the race course.
[Read more…] about I raced an eMTB at Sea Otter. Here's what it was like.