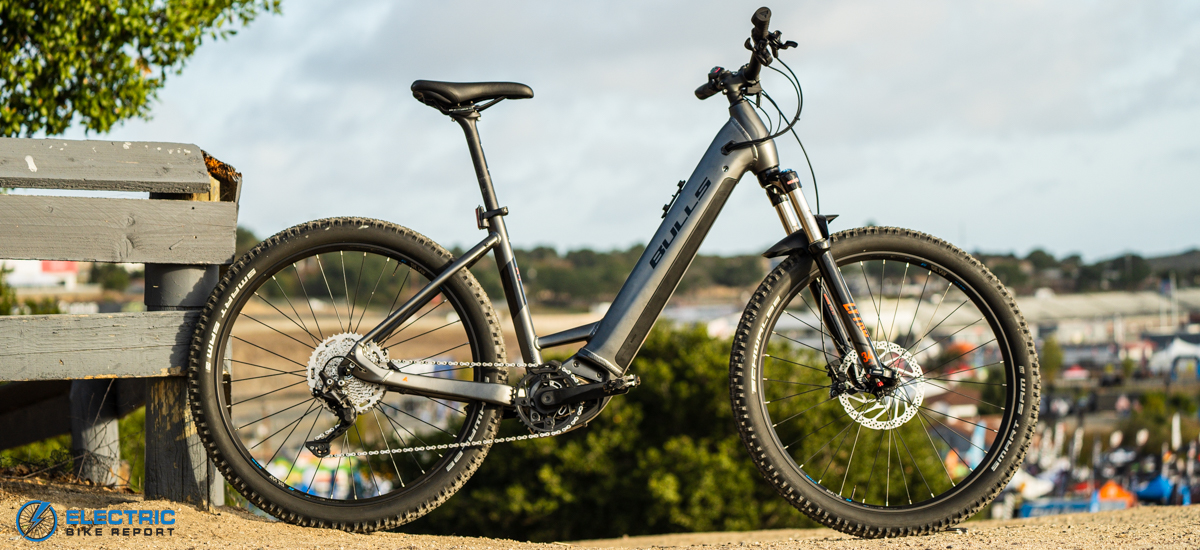 BULLS Copperhead EVO HD Wave Review: A step-thru eMTB
German e-bike manufacturer BULLS is one of the earliest adopters of electric bikes and, while their presence is still growing in the U.S., they've been a longtime innovator in the e-bike space.
Those innovations have gone further than integrating small motors and batteries into well made bicycles. At the 2021 Sea Otter Classic in Monterey, California, BULLS had one of their more eye-catching (and to some, head-scratching) eMTBs on display — a step-thru hardtail eMTB called the Copperhead EVO HD Wave.
Electric Bike Report got a chance to get our hands on the bike and do a short BULLS Copperhead EVO HD Wave review in the hills around the famous Laguna Seca raceway. It's not our typical in-depth review, but it was enough to get some general first impressions of this relatively unique eMTB.
The Copperhead EVO HD Wave is just one of several eMTBs in the Copperhead lineup — including a cool full suspension model and a women's-specific eMTB we'll look at below — but it's one that appears to be getting some special attention.
Why? "We cannot keep it in stock," said Adam Anderson, BULLS marketing manager for North America. "It's so popular … (the step-thru design) opens up a multitude of opportunities for so many riders."