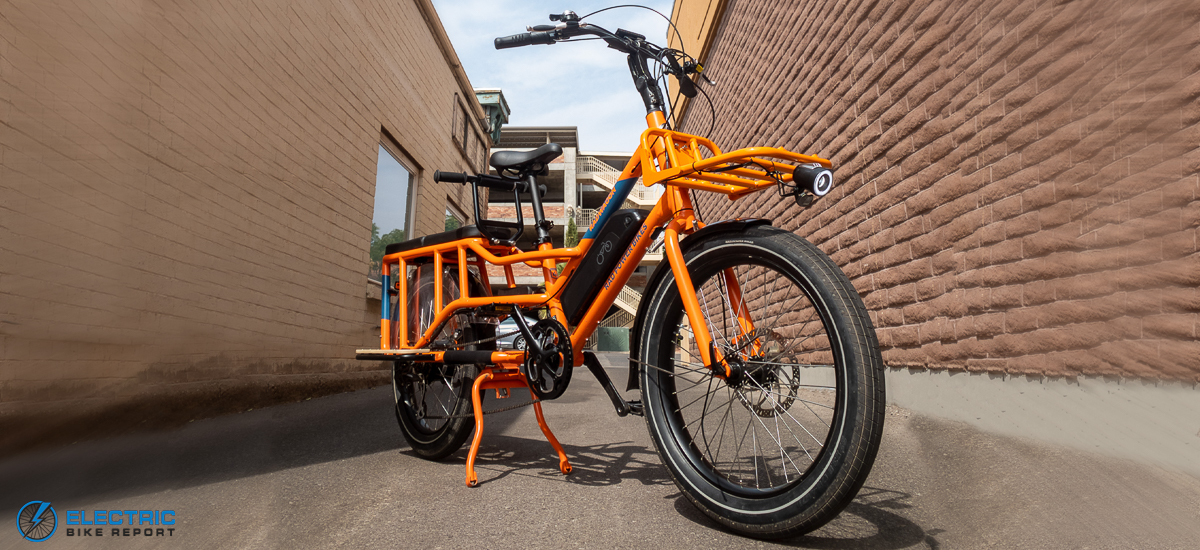 Intro to Best Electric Cargo Bikes of 2021
*Electric Bike Report aims to help consumers find the right electric bike for their needs. When you buy a product we recommend, we may earn a commission.
Cargo bikes have been in use since the 19th century, where tradesmen used them to deliver and transport their goods around Holland. These tradesmen must have been onto something because the idea has seemed to stick throughout the years.
In our modern world it's no mystery what electric cargo bikes are meant for, carrying loads of groceries, taking the kids to school, and simply being an alternative to a car around town. While the idea of cargo e-bikes is relatively straightforward, some cargo e-bikes do their jobs better than others.
A good cargo e-bike can make the difference between you driving or riding to the grocery store. It can also make day-to-day tasks more fun and engaging. The wide array of benefits cargo e-bikes can offer has inspired our Electric Bike Report team to find the best electric cargo bikes for 2021.
We understand that no two people are going to have the same exact needs, and because of that we have provided a wide array of cargo electric bikes; we think that our list is going to have a good choice or two for everybody looking for their best electric cargo bike.
Our Best Cargo Electric Bikes 2021