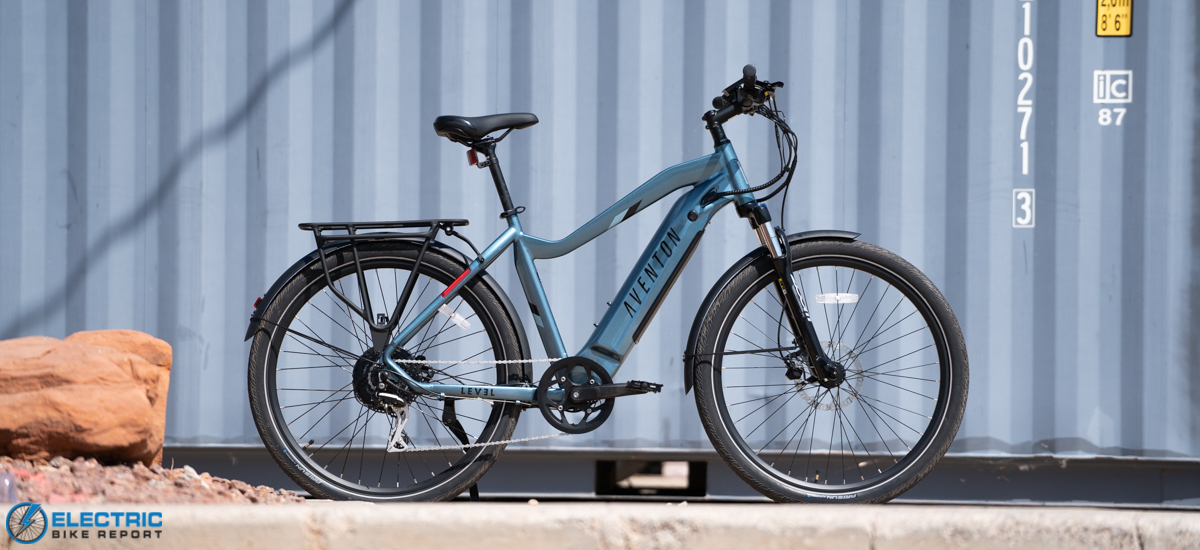 If you've followed Aventon over the years you've likely noticed how its evolved in the e-bike space. Its e-bike lineup has held some crowd-pleasing favorites, and they've added even more diverse offerings to it, but over the last 18 months or so we've really seen refinement from Aventon's e-bikes. That focus on refinement is what was most apparent during our Aventon Level 2 review; there was sense of purpose in offering a better looking bike with a more natural riding experience with the latest iteration of the Level.
The Aventon Level 2 rolls out new looks highlighted by the slightly more angled edges on the frame and four striking color options. The integrated rear tailights (including one in the fender) adds to the bike's aesthetic while also enhancing safety. The center display gets a well-received upgrade from it's old black and white LCD display to a full color display with enhanced ride data.
While those may be the most readily apparent new elements to the Aventon Level, the largest change comes from under the hood, so to speak. Aventon spec'd the Level 2 with a torque sensor – a first for the e-bike company. It's not often that affordable e-bike brands opt for a torque sensor, so this marks a welcome foray into seeing what can be achieved on e-bikes on a budget that doesn't break the bank.
While there is plenty new on the Level 2 there was also quite a bit of familiar tried-and-true componentry present as well from the 500W motor, 672Wh battery, 180mm hydraulic disc brakes and a suspension fork as well.
As we always do, we put all of this bike's features through EBR's standard tests to better see what the Level 2 could do on our review. Head to the sections below to get our full thoughts.