Accessory Roundup: Vaude eBackpack, eHeated Gloves, Stylish Shirt & Pants [VIDEO]
Time for a look at some new bike accessories that can make your eBike ride safer, more comfortable, convenient, and fun!
In this roundup we have the:
Vaude eBracket 28 Backpack
Tugga Electrically Heated Gloves
Stylish & Comfortable Handup Shirt & Pants
Vaude eBracket 28 Backpack
We have tried various Vaude bags for bikes before and liked their quality and lightness.
Now comes an e-bike specific cyclist backpack that features a separate compartment for you to securely carry an extra e-bike battery and the eBracket 28 bag also features a host of other cycling friendly features.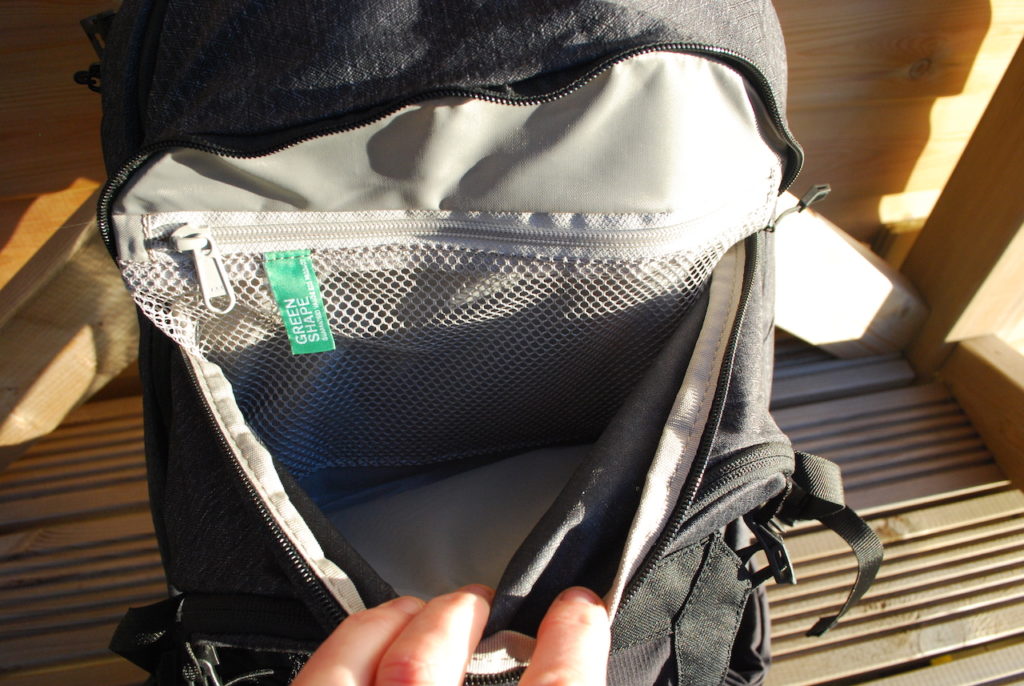 For a start there are separate zipped compartments galore to help organize your gear,
a helmet mesh to strap a helmet onto the rear,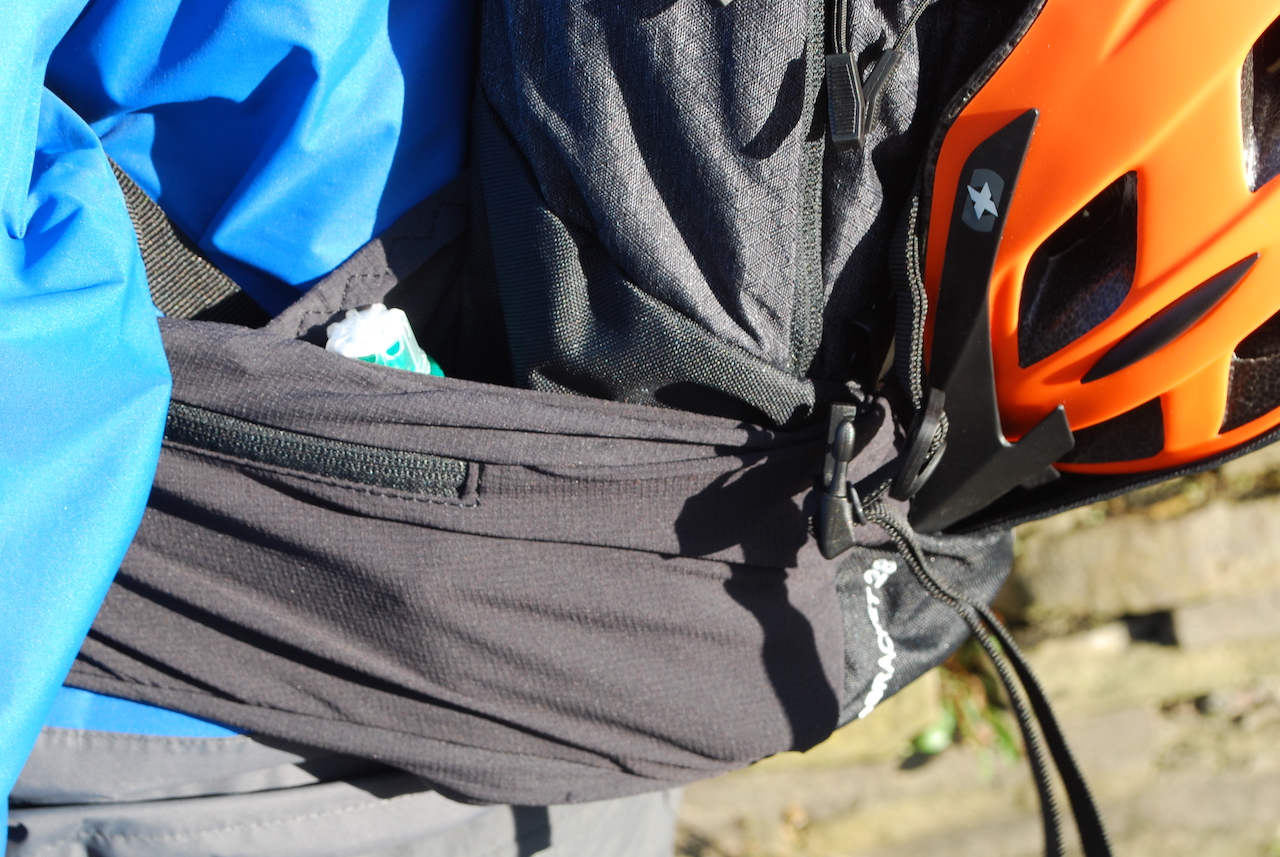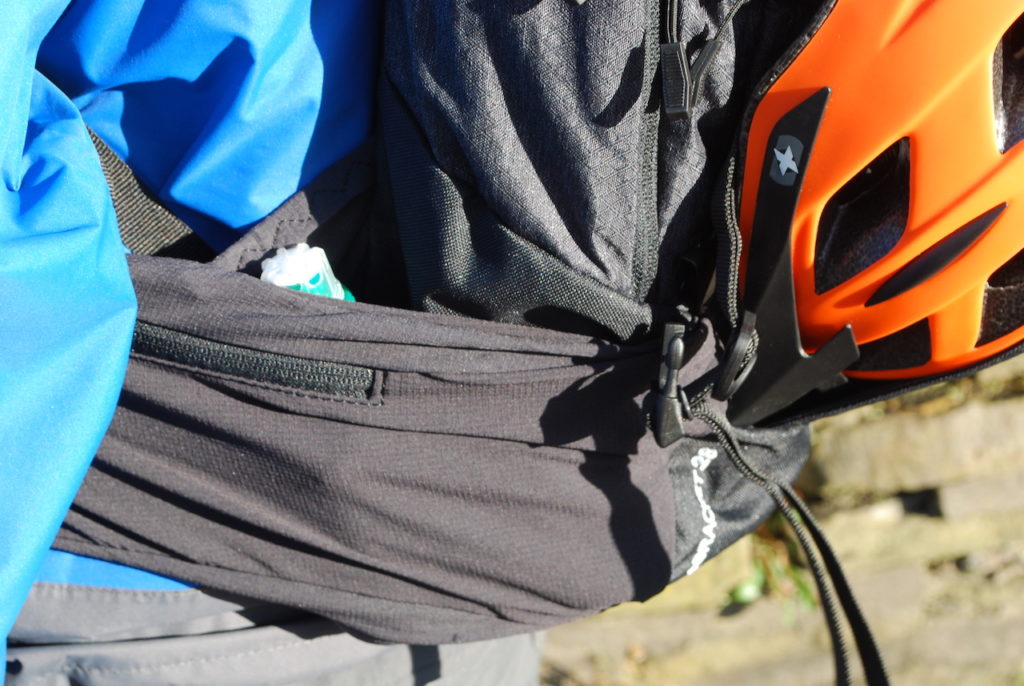 two water bottle pockets at the sides,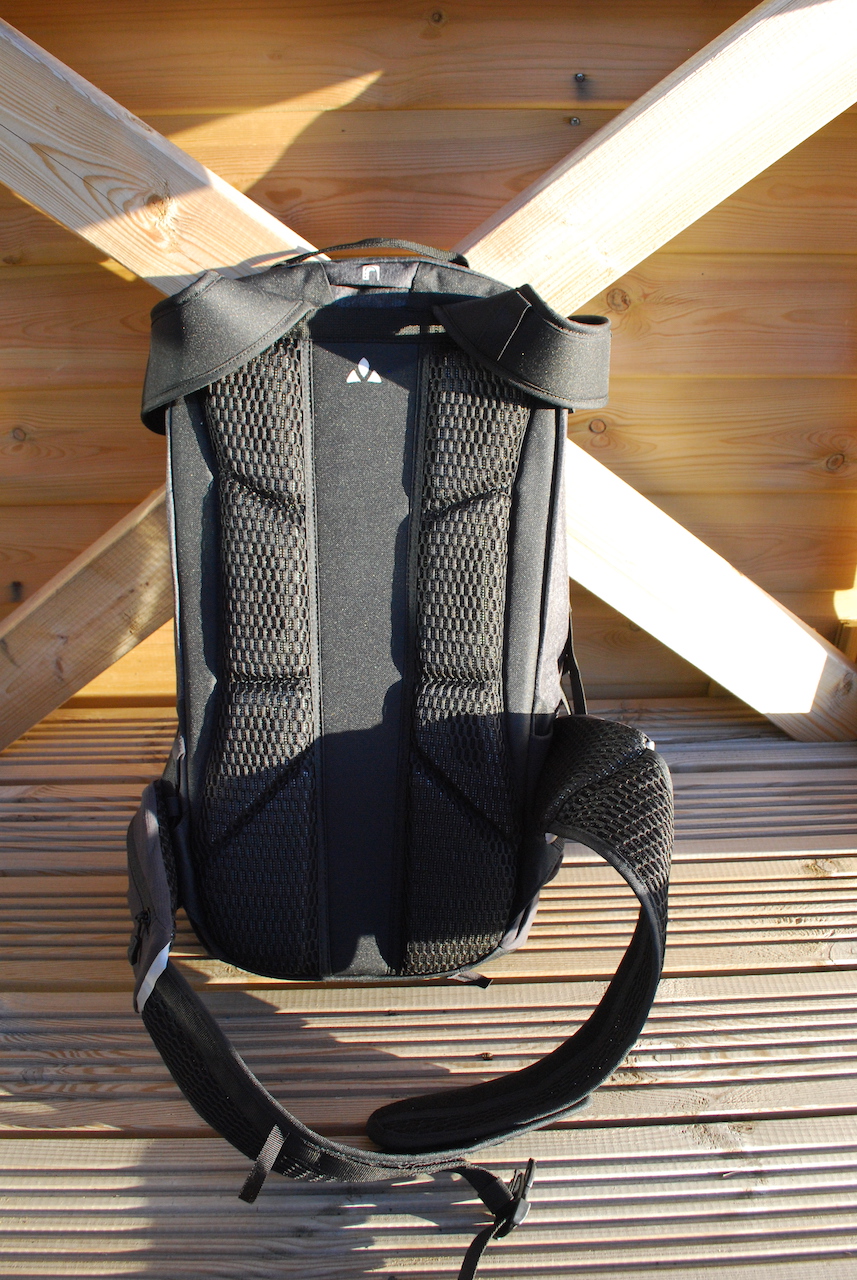 a vented and padded rear back panel, webbing for rear light attachment,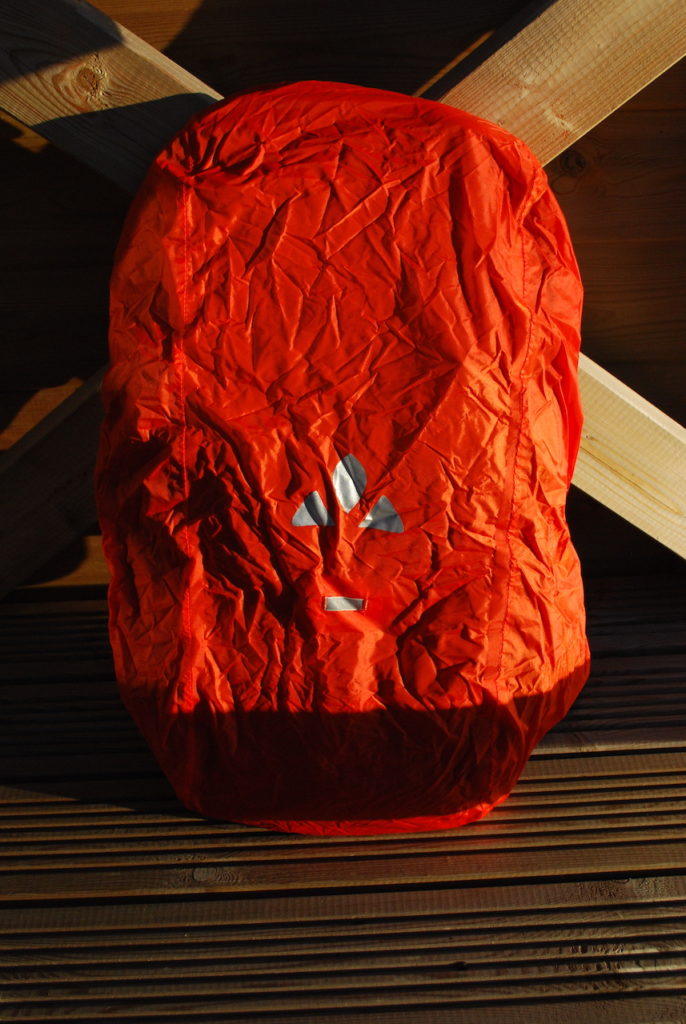 stow-able waterproof cover,
and even a compartment specially designed to take a pump, mini-tool and inner tube.
The rearmost compartment is padded and takes my 15" laptop nicely whilst the next compartment forward has a pocket to slip a spare battery into.
This is cleverly designed and looks like it should take most size batteries with ease (as it did with a Yamaha 400Wh frame mounted battery from the e-bike I happened to be using at the time).
The battery pocket has stretchy side panels to accommodate 'oversize' batteries and vertical and horizontal strapping to secure the battery within the bag to stop it rolling about, as it is likely to be the heaviest item you are carrying in it.
There is also a velcro securing strap next to the main battery pocket which is designed to secure a charger into. Again a neat idea, keeping most of the weight central and secure within the bag.
There are then two smaller compartments, one with a mesh pocket handy for a wallet or other vital knick-knacks you need to be easily accessible and the tool compartment with a couple of elasticated keepers for a pump and four open mesh pockets, handy for mini-tools, spoke keys, tyre levers and the like.
The small pockets in the belt strap are also a great idea as you can access them without taking the bag off your shoulders and a couple of bottle holders sit behind them, both of which take full size drinks bottles.
I found it comfortable and highly practical on the several day rides I did with it, carrying around 4kg.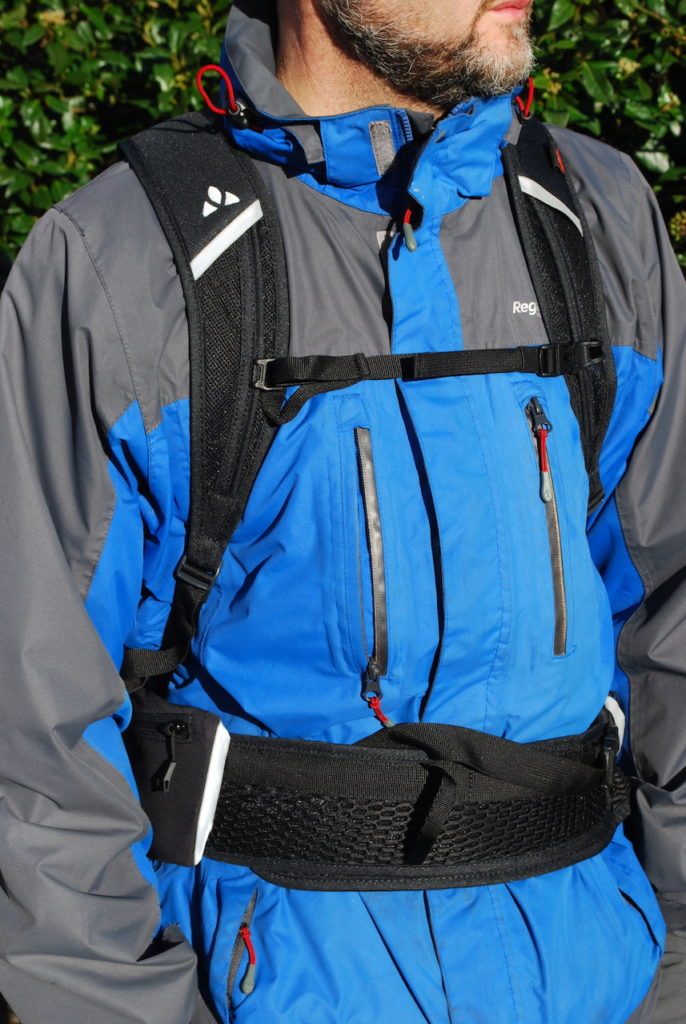 The venting works well and the adjustable belt and chest straps mean you can make it body-hugging and stable on your torso.
And it's pretty light at 1360g and the overall 28 litre carrying capacity is a decent size when compared to the average carrying capacity of backpacks. Overall dimensions are 55 x 30 x 20 cm and Vaude say the max load is around 8 kg.
All-in-all this is a really practical e-bikers' bag either for commuting, day leisure rides and even for longer tours where an extra battery is needed. Price wise it's about right for a high quality, fully featured bag of this type.
From: Vaude.com
Price: Approx $135 £145
Electrically Heated Cycling Gloves TG190
Tugga cycling gloves incorporate conductive carbon fiber strands into the glove fabric and a battery in each glove passes electrical current through the fibers to heat them.
As someone who likes to keep cycling in all seasons and conditions these looked like a boon for me, as just about every other method I had tried still resulted in painfully cold hands when cycling in seriously subzero temperatures.
The only solution I had previously found effective was ridiculously thick gloves that were incredibly cumbersome.
These Tugga heated cycle gloves feel well-made and are comfortable and warm as soon as you put them on, but are not too thick to stop you, say, operating average sized control buttons on an e-bike.
There is gel padding on the palms and inside of the thumb, surrounded by a grippy rubber pattern that is bonded onto the glove material.
There is plenty of material below the elasticated cuffs to keep the wrist area warm and this also doubles as the battery pocket, with the batteries sitting unobtrusively on your wrist and not really noticeable once you have worn the gloves a little while.
The glove material is Event Windproof, designed to do just as it says – keep the wind out – but also to breathe and stop sweating whilst being water repellent. The inner surface of the gloves is fleecelike and very cosy.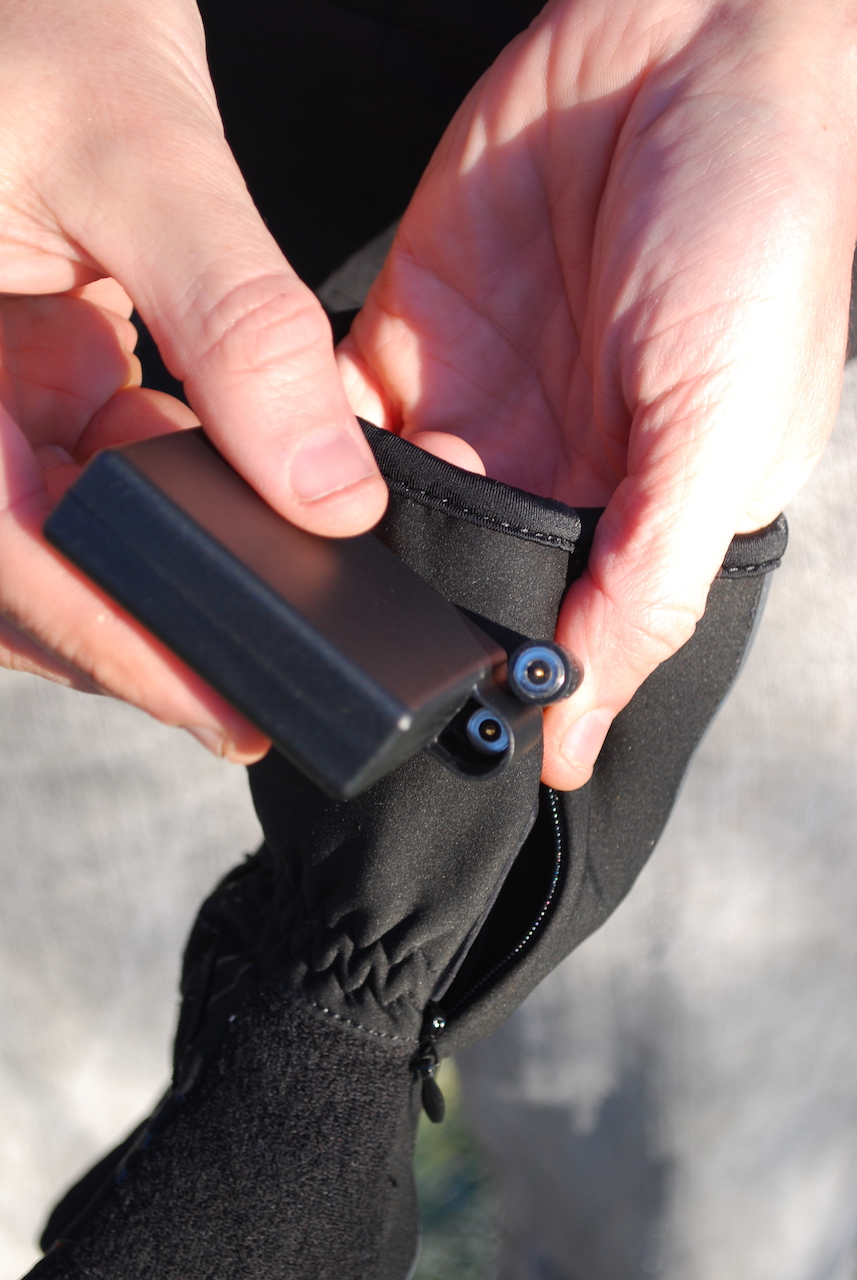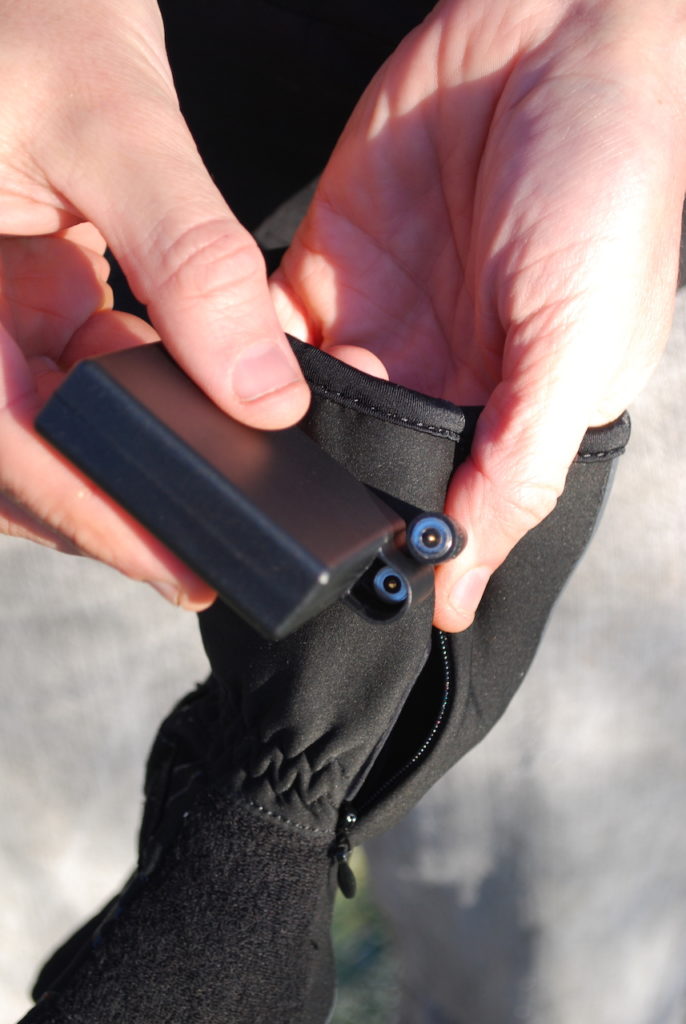 The batteries connect via an inbuilt cable in the glove and are of the pushfit, magnetic type and sit in their own pocket in the wrist cuff.
There are four temperature settings green (37C), orange (45C), red (55C) and white (customisable to suit user) and these are changed using the large push button on the rear of the glove, which also act as on/off and bluetooth pairing buttons.
The buttons are also remotely operable via the Tugga smartphone app once the gloves are bluetooth paired to a remote device such as a smartphone.
The Tugga app is also useful for being able to monitor battery levels, customise temperature settings and turn the flashing lights on the rear of the glove on or off.
Here's more on how it works:
Is there any danger of electrical shock, overheating or battery fire? It seems unlikely; even if you touched the bare carbon fiber elements whilst 'live' it is highly unlikely you would feel anything whatsoever other than the heat.
The gloves contain a thermostat to prevent them becoming too hot and the batteries themselves are DEKRA certified (DEKRA being the largest inspection and testing company in Germany and the third largest in the world). All this should put your mind at rest.
I used the gloves for several hours riding in Jan 2019 with air temperatures ranging from around 8C degrees to around 2C below and from damp to very cold and but dry and both during the day and at night.
In short they worked very well, keeping my hands pretty warm in sub zero temperatures.
Your hands definitely become cooler over around 15mph due to windchill, but they are still not uncomfortable, whereas without the heated gloves they would have been painfully cold.
I felt the heating around the backs of my fingers most (presumably where the heating elements sit) and less so on inside of the palm. It's always my fingertips that suffer most with cold so the gloves did a good job of preventing this.
I found the temperature controls useful too, switching up to the highest level for longer colder rides.
Battery life of course depends on conditions and settings used but I judged several hours to be a reasonable estimate with careful use of the power levels.
One addition it would be nice to see is a port for a cable whereby the gloves could be plugged directly into an e-bike battery and heated from it whilst riding on the go (there is an increasing number of e-bikes with USB ports for you to be able to plug a range of low voltage electronic devices into).
The cost of £167 was the only part I baulked at, though the gloves come with a 2 year guarantee and whilst there are much cheaper electrically heated gloves out there they are not likely to come with such a warranty. Spare / extra batteries and chargers can be purchased separately.
Overall a practical and welcome use of modern electrical technology.
From: tuggaonline.com
Price: £167 or 185.00€
Handup FlexTop Flannel and AT Pants
You might wear full on sports gear for e-mtbing or sporty road riding but many times riders just want clothes that are practical for cycling, allowing stretch for the movement involved and something hardwearing yet lightweight.
As US makers of cycling apparel Handup state, you want 'on-and-off the bike comfort' and I found this top and pant combination smart and practical both on the bike and for everyday wear off it.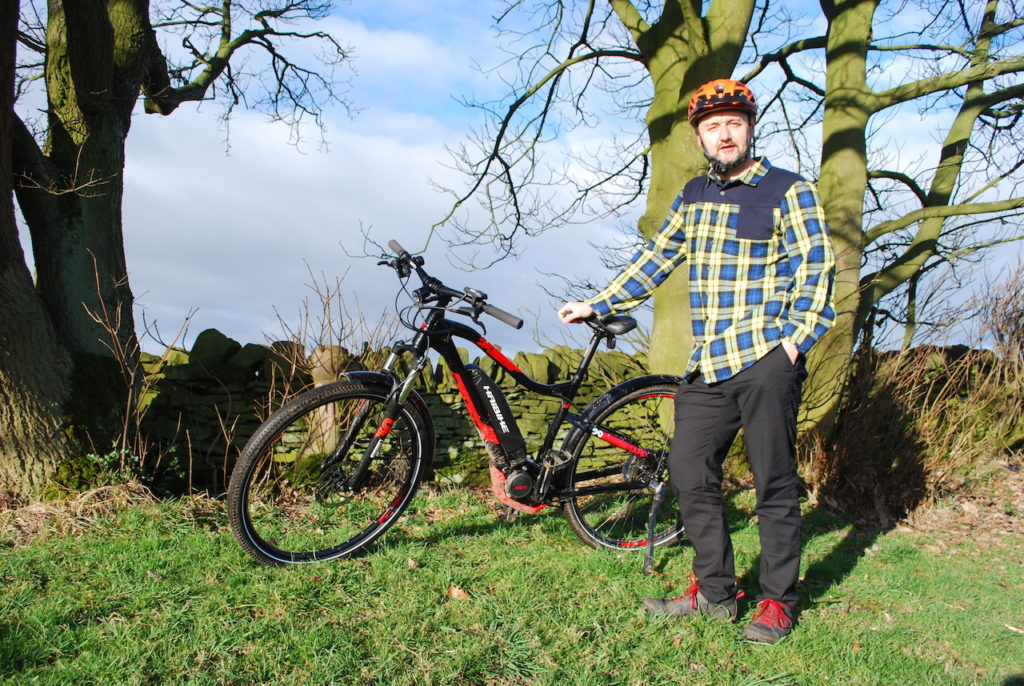 I tried out their FlexTop Flannel shirt and A.T. Pant, both of which aren't overtly cycling or sports wear, just smart casual clothes.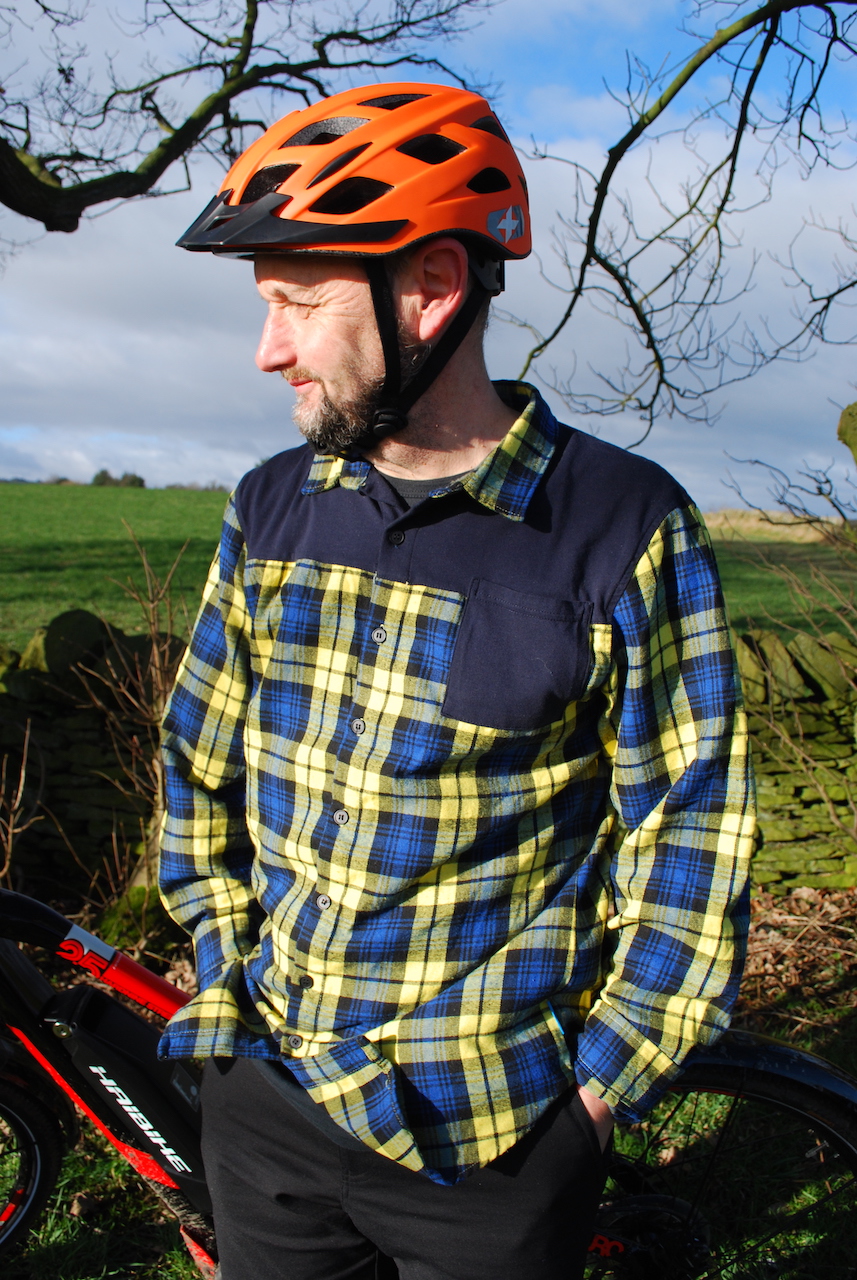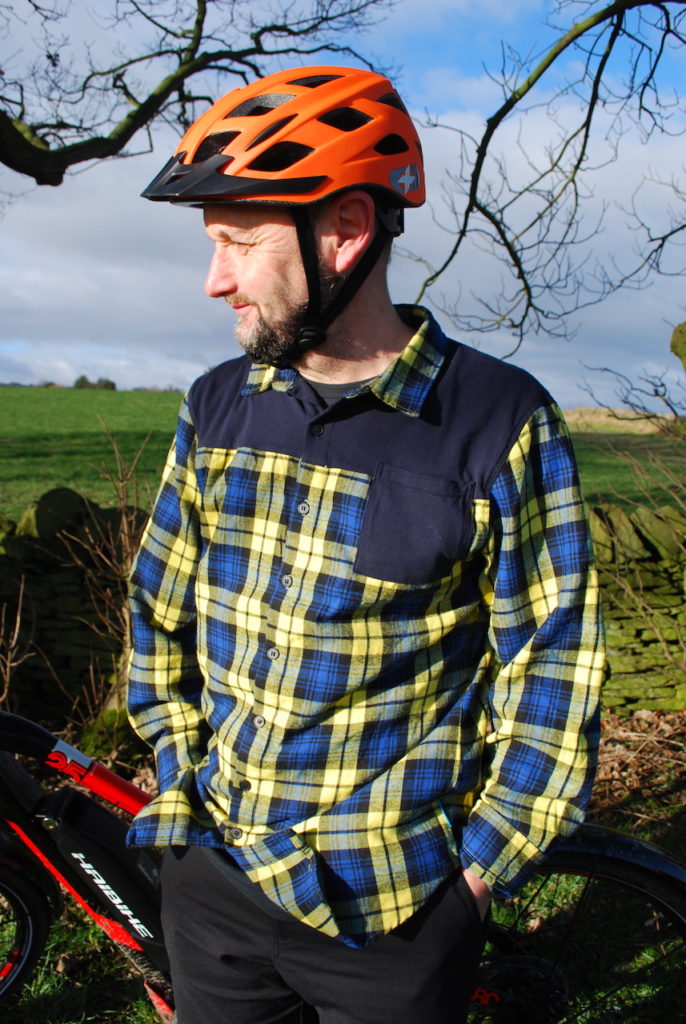 In the main the FlexTop Flannel feels like a regular shirt but there's a cotton / polyester stretchy material across the front of the shoulders and back allowing for movement in turning the handlebars and the like whilst out biking.
The rest of the shirt feels warm and moderately windproof, ideal for cycling without any more layers in slightly cooler weather, outside of the height of a hot summer.
It's a nice length too when worn 'loose' over the top of your pant as it's not so long it covers pockets and the slim trim means it doesn't hang loose and get in the way of what you are doing.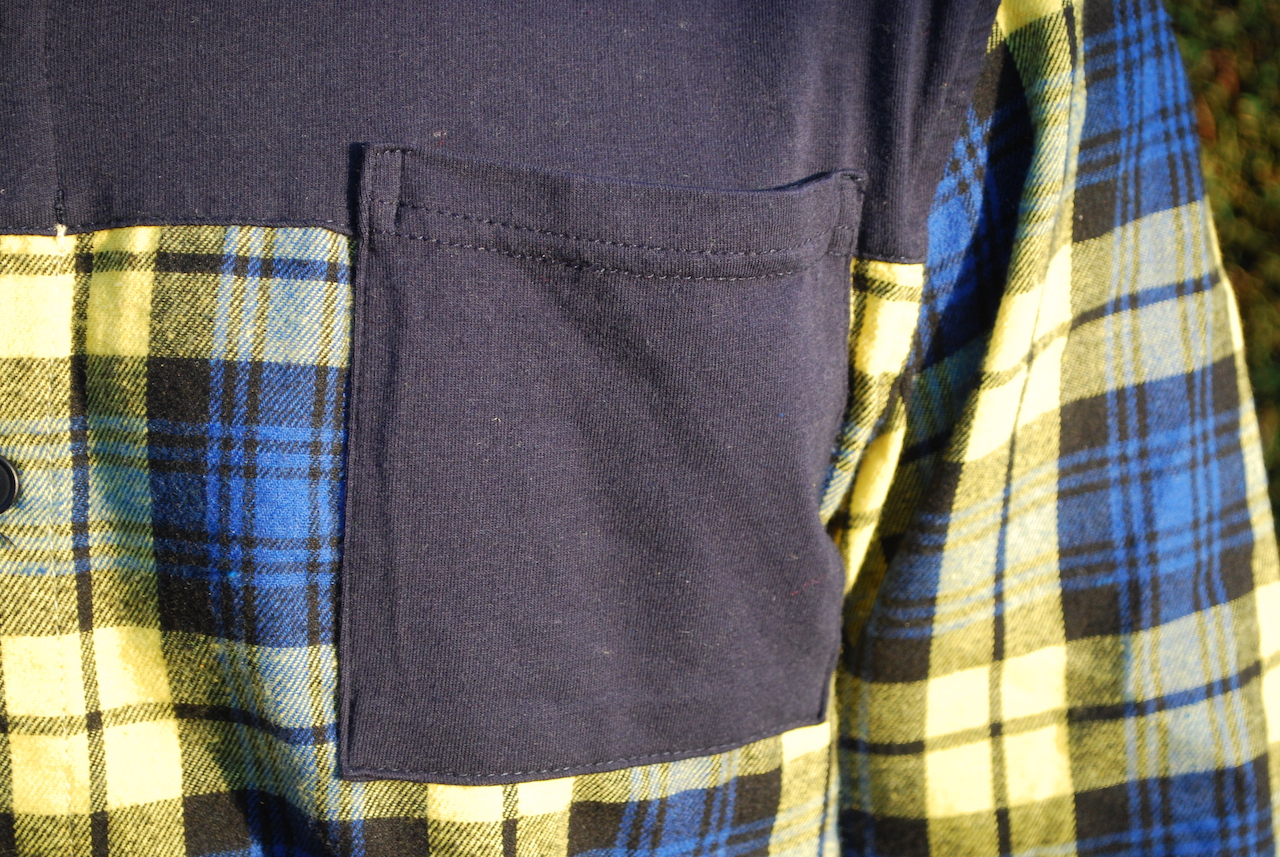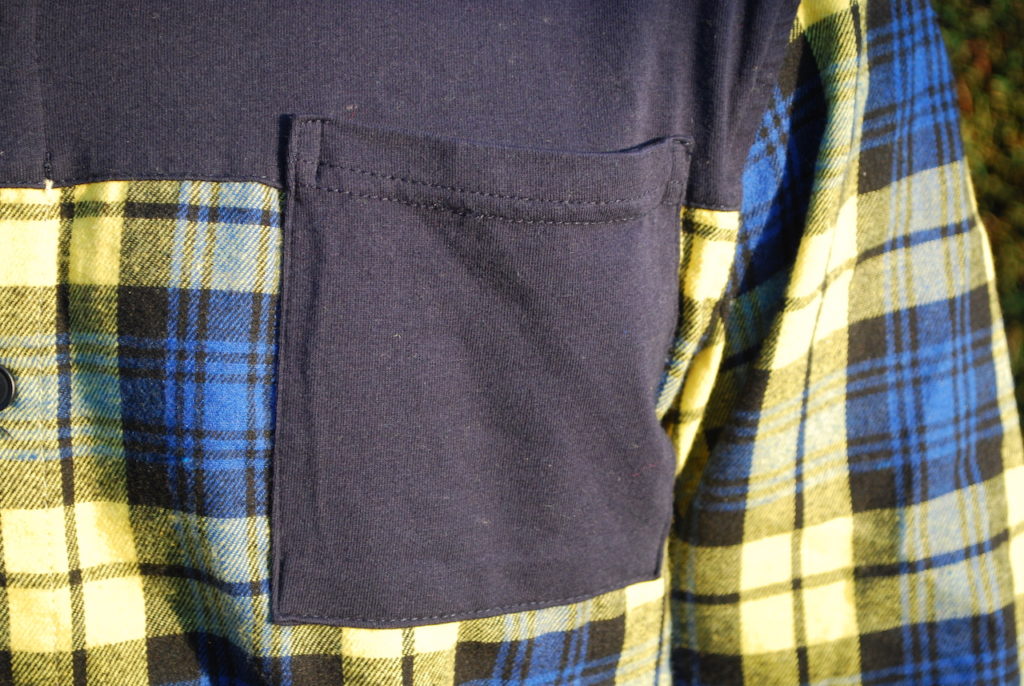 There's also a handy front pocket made from the same material as the stretchy shoulder panel.
Shirt size options are:
SM | 38" Chest | 27.5" Length
MD | 40" Chest | 28" Length
LG | 43" Chest | 29" length
XL | 45" Chest | 30" Length
XXL | 49" Chest | 32" Length
Even though I am a 40" chest I found the XL size the most comfortable fit and it also allowed me to fit a T-shirt and / or base thermal layer underneath if needed for extreme sold.
I tried the shirt out along with HandUp's A.T. Pant which looks like a tight fitting casual pant but is brilliantly comfortable, light and stretchy for cycling.
I found it also fitted in nicely with my 'layering' system for use in all weathers.
I wore it on its own or over my very thin thermal leggings which I use as a 'base layer' in colder weather.
And if got really cold the A.T. pant could act as a middle layer of three, with baggier outdoor trousers over the top.
I liked all the practical pant features too; zipper pockets, belt loops plus drawstring waist band and tight ankle and knee tapering to stop the pant catching on any part of the bike or the bottoms getting caught in a chain.
These are now my 'go to' casual cycling clothes but also mean I can ride sporty on my e-bike if I want to.
From: Handupgloves.com
Price:
Stay tuned for more e-bike news and reviews and keep on riding.
-Richard
P.S. Don't forget to join the Electric Bike Report community for updates from the electric bike world, plus ebike riding and maintenance tips!
Reader Interactions