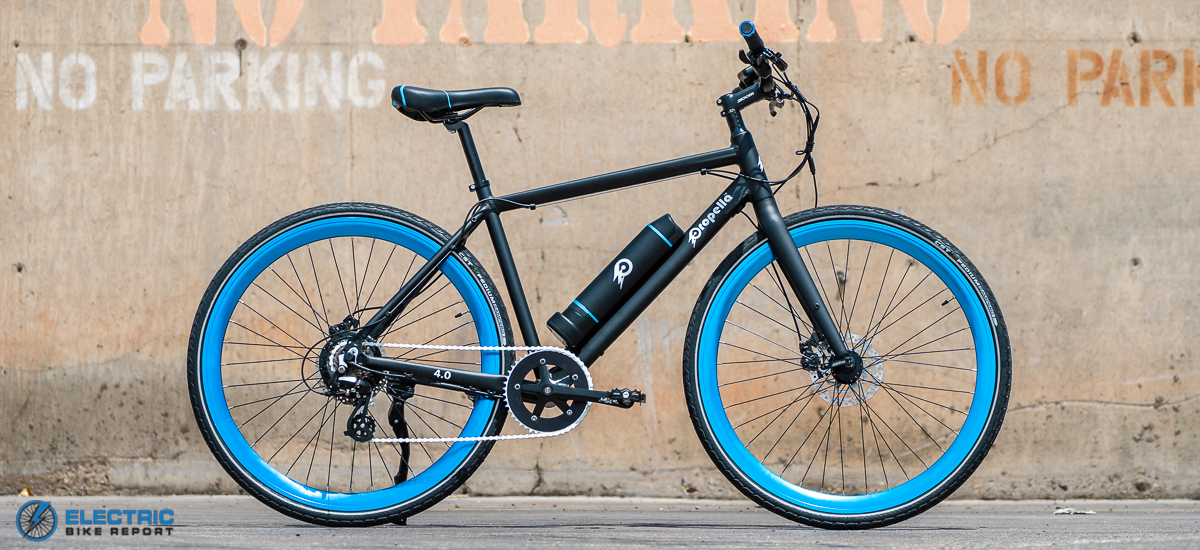 Propella V4.0 Review: Overview
Over the course of reviewing the Propella V4.0 we noticed it emphasizes the "bike" in e-bike. First and foremost, it feels like a traditional bicycle while you're riding it, but with an added boost on hills and during acceleration. I'd relate the riding experience to feeling physically at 100 percent, while riding with a tailwind. The assistance never takes over the ride experience as a whole, instead it does a great job of completing it.
If you simply love to ride bicycles, you don't like the idea of an over-powered e-bike and you don't want to spend too much money, I see the Propella V4.0 as a great option for you.The 250W motor provides consistent and smooth engagement, and the 630mm bar will keep you confident at speed. This is a great e-bike for those who are curious about e-bikes but don't want to commit to a $2000-plus model.
Plus, because of the V4.0s predecessors you'll receive a refined version based on years of feedback and testing; the V4.0 has puncture resistant tires, a 4th generation battery, and a more compact charger than the previous model.