2019 Electric Bike Highlights Part 2 – Embracing Infrastructure & eMobility [VIDEOS]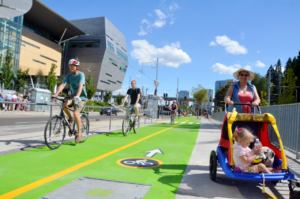 With climate change and transport emissions near the top of the global agenda in 2019 we take a look at how the e-bike's contribution to solving the huge challenges that lie ahead have moved on in 2019.
Here we focus on developments in safe biking infrastructure and electric micromobility schemes that will open up the benefits and joys of healthy electric transport to all.
Check out Part 1 of the 2019 electric bike highlights for a look at more access and more inspiration!
More Infrastructure
Although there are many ways to help people get out on their e-bikes, high quality cycle lanes protected from motor traffic are an important part of the puzzle.
In 2019 EBR took this look at the importance of infrastructure from around the world.
US Infrastructure
If you are looking for a cycle-friendly city then this list of the best bike cities in the US might be helpful.
Whilst there are the usual suspects in there such as Portland (see here for its progressive policy on protected cycle lanes) and Minneapolis it's noteworthy that Seattle has leapt up from 5th to 1st position on the back of fully protected cycle infrastructure.
As the article summarized 'America has a lot of work to do. But a few cities are leading the way, and seeing the work they're putting in makes us hopeful that other areas will soon follow suit.'
New York was also in the headlines, partly for it's crackdown on e-bike use by food delivery workers.
June saw some success for the e-bike delivery workers (and e-bikers in general) with Albany passing a law legalizing use of e-bikes and e-kickscooters but then Governor Cuomo recently vetoed the bill citing lack of helmet requirements and other safety concerns.
Encouraging news of future infrastructure came towards the end of the year with plans for an extra 250 miles of protected lanes over the coming years.
The city is also introducing a novel green wave at lights to help cyclists and slow motor traffic.
In terms of truly national infrastructure one of the most enticing prospects for e-bikers in the US has to be the Great American Rail-Trail which will run through 12 states and the District of Columbia and serve more than 50 million people within 50 miles of the route – many sections are open now.
Rails to Trails Conservancy were pushing this awesome sounding project in February, e-mailing members to let them know more about it.
Despite such progress there is still much to be done and some very specific sticking points.
One of the most iconic cycle lanes in the US, if built, would be the planned 0.6 mile bike lane in the eastern terminus of the Great American Rail Trail, Washington D.C. down Louisiana Avenue between Union Station and the U.S. Capitol.
We mentioned the Washington Post article on this back in January and the project still awaits a green light from the Hill.
Here's a video recap of the situation:
It's not just about infrastructure – in the US where and how you can use e-bikes is regulated on a state by state basis.
2019 has seen great strides in states adopting model legislation, the number doing so doubling by the middle of the year.
People for Bikes have this excellent map and this state by state guide showing the up to date progress.
In the UK London is famed for its extremely successful cycling superhighways but EBR has brought you reports on how major northern cities Manchester and Leeds might be set to catch up.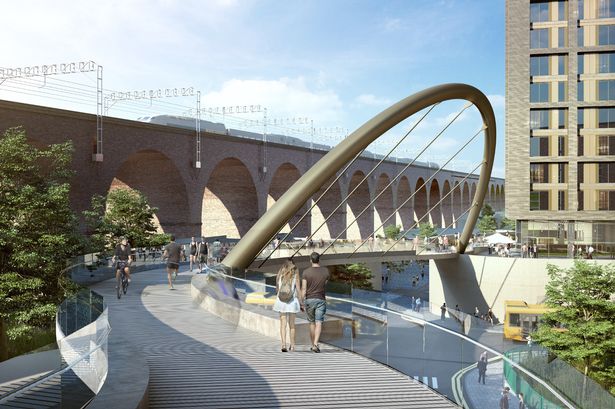 In particular we looked at how the iconic 'cycle snake' bridge proposed for Stockport on the outskirts of Manchester might raise the profile of cycling in the area.
Talking of iconic infrastructure, the Newcastle's pedestrian and bike tunnel reopened, giving a boost to cycling and e-biking in the UK's north-east:
Even Birmingham, a city with a reputation for being one of the worst for UK cycling, has launched its own Cycling Revolution.
Of course, if you want to aim for the 'gold standard' of infrastructure there is no better place to than the Netherlands and EBR did so, summed up by the remarkable changes that are continuing to take place in the city of Utrecht:
More E-bike Share & E-kickscooters
Uber Jumping Ahead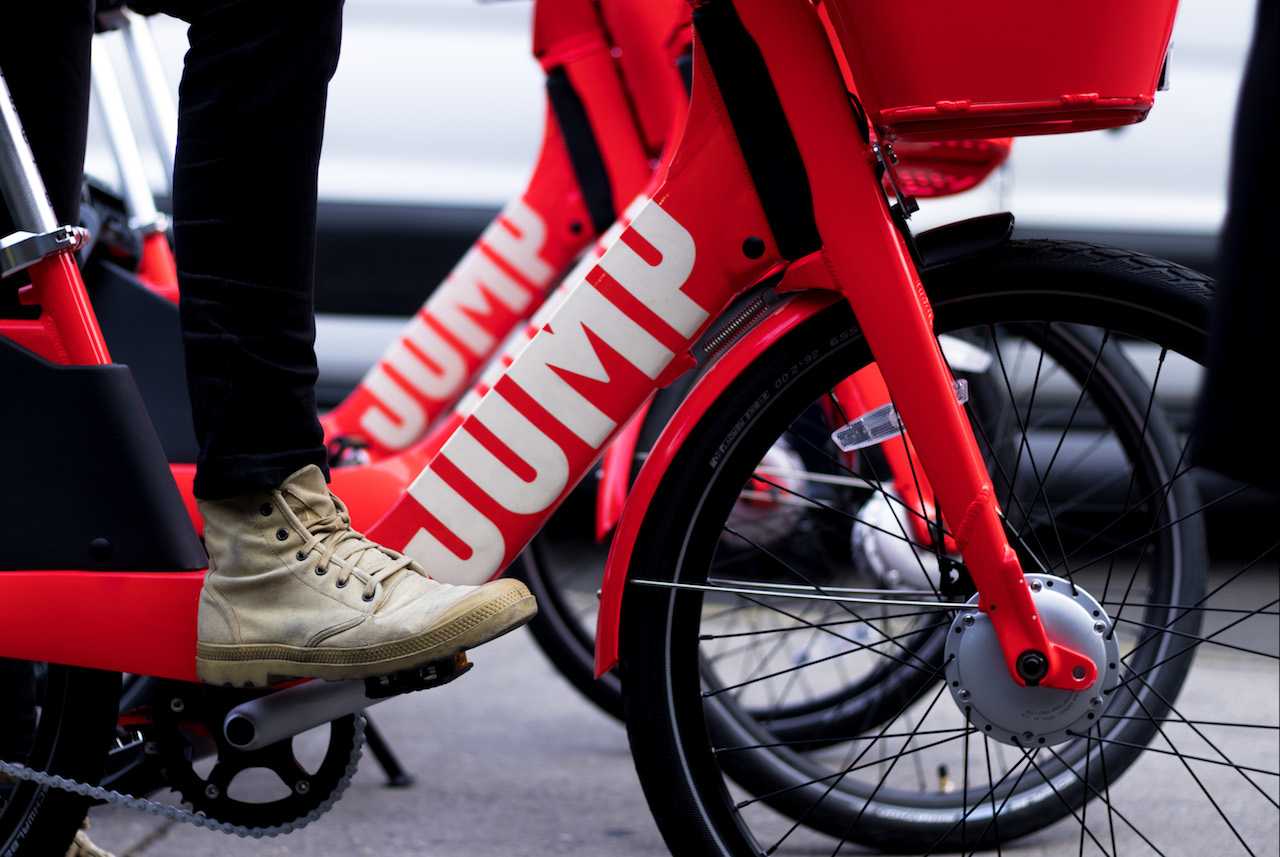 Uber's Jump-branded e-bike share scheme has undoubtedly had a good year.
And whilst it hasn't yet snapped up Bird or Lime we reported that the company had been 'cranking out its own product, producing nearly 1,000 Jump-branded electric bikes a day. This year, the company has a $1 billion budget for scooters, bikes and other mobility initiatives…' . Uber itself raised over US$8 billion after going public.
Jump was also making efforts to improve their 'hardware' on the street as well as their business model, with a new swappable battery system for their e-bike share models and a completely new design of e-kickscooter.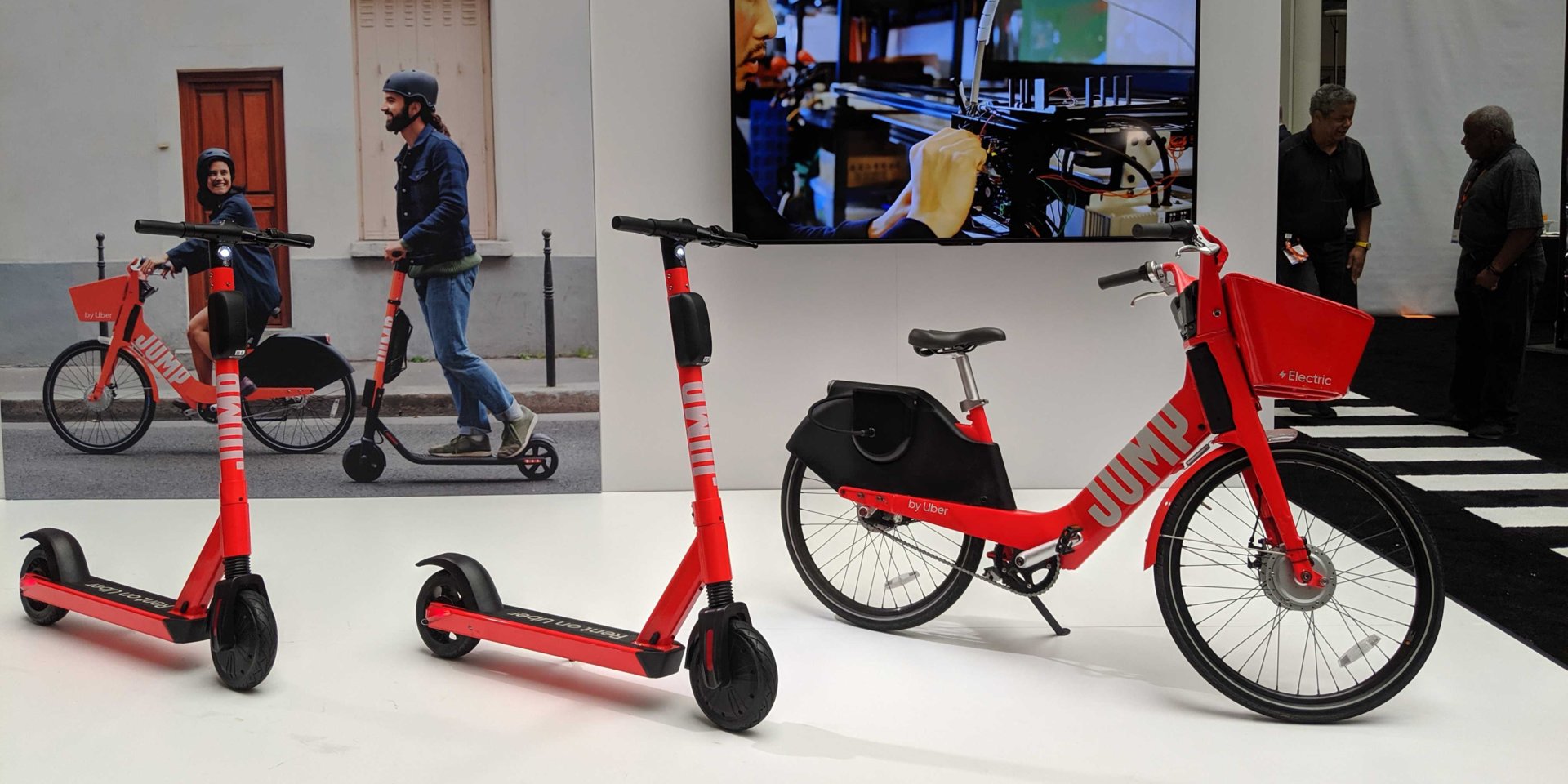 Uber is investing more in its Jump eBike and eScooters for 2020 too, especially in Europe because of the high amount of use.
Uber and other US bike share companies will also no doubt be buoyed by the fact that the Chinese bike-share boom appears to have had it's bubble burst in 2019.
Chinese bike share giant Ofo pulled out of all overseas operations in 2019, seemingly symptomatic of the huge investment money into Chinese bike share drying up.
Jump are also targeting new territories outside the US, Auckland in New Zealand being one of the latest and claiming to be the first Asia-Pacific centre to see the Jump e-bike rollout.
Europe are also definitely in their sights, with rollouts in Brussels, London and Paris
Other E-bike Share Successes – and Failures
Of course it wasn't just Uber launching new e-bike share schemes.
2019 also saw the following: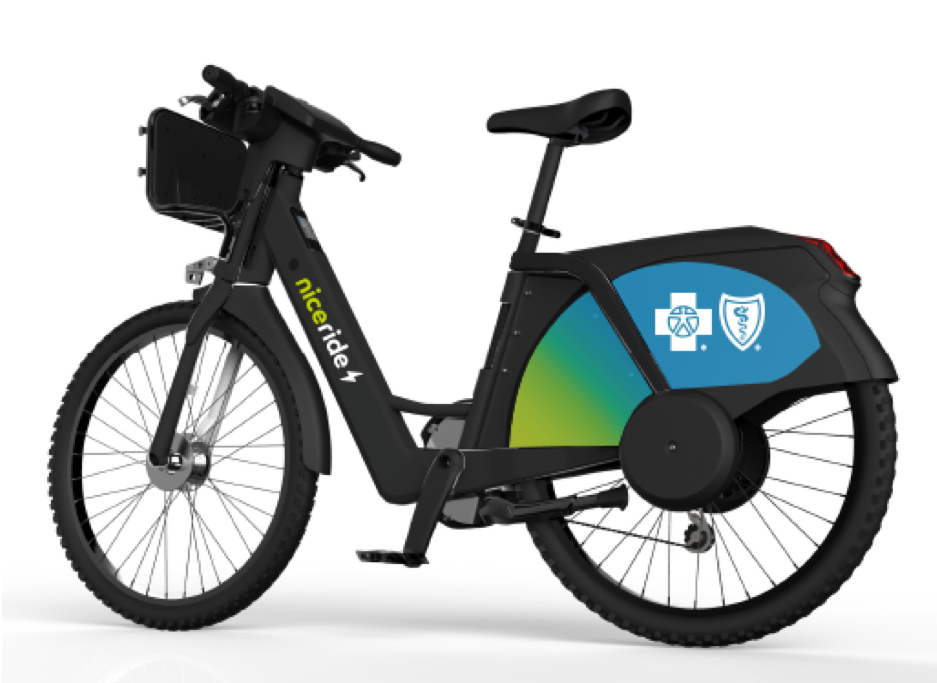 NiceRide, Minneapolis (e-bikes operated by Lyft, with plans for more e-bikes in 2020)
CitiBike, New York (4,000 additional e-bikes – again a Lyft company since 2018)
Lime, London (over 1,000 electric bikes in five London boroughs – Brent, Ealing, Islington, Croydon and Bromley and southern town Milton Keynes).
https://www.youtube.com/watch?v=FhH1oeEOXnU&feature=youtu.be
Madison, Wisconsin BCycle announced plans to retire its original non-assist bikes and convert its fleet to 300 new pedal-assist electric bikes.
Bay Wheels, Bay Area Lyft launched new electric-assist bicycles for its Bay Area bikeshare programs and giving them a new name. Instead of Ford GoBike, the program is now called Bay Wheels.
There were even suggestions e-bike manufacturer Giant were gearing up to join the e-bike share revolution.
There were technical hitches along the way for e-bike schemes.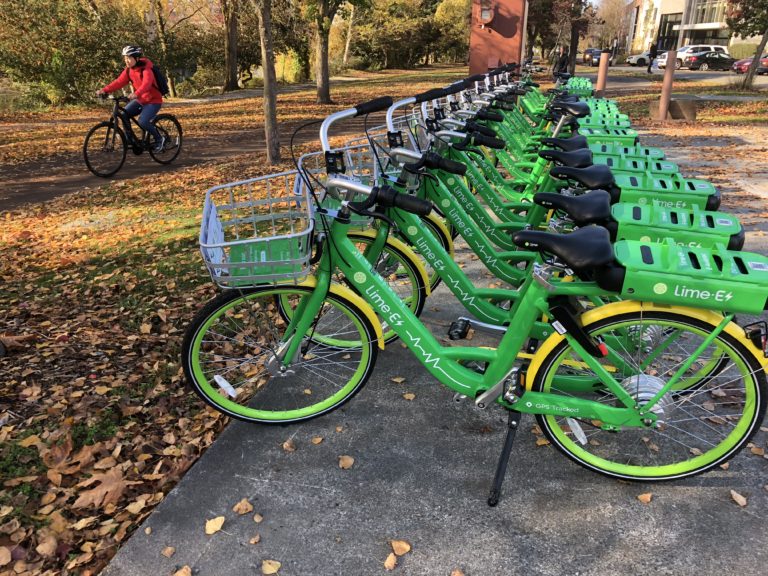 Last January US firm Lime temporarily removed all of its 550 electric scooters from the streets of Zurich and Basel because of a technical defect which seems to have caused automatic operation of the front brakes.
Later in the year share e-bikes operated by Lyft-owned companies in New York City, San Francisco and Washington were removed based on concerns over brakes and reported battery fires and some Uber Jump customers also reported technical problems.
By the end of the year though it seems the problems had been largely resolved.
2019 was also the year in which many city authorities attempted to impose a degree of control over dockless bike and e-bike hire, which many felt had been basically unregulated in too many places previously.
Lyft's lawsuit against San Francisco claimed that the city was trying to allow other bikeshare providers to come in after Uber's license expired, despite Lyft's claim to exclusivity.
The claim was subsequently settled after the issues of who should pay for what appear to have been resolved.
The UK it seems like the dockless (mainly unassisted) bike share trend slumped.
And even though the much lauded Derby e-bike scheme also collapsed there was at least some positive news for e-bike share with the expansion of Exeter's longstanding and successful e-bike share CoBikes.
Scotland may be the UK e-bike share hotspot in 2020. Glasgow saw a scheme launch in late 2019 and spring 2020 in pencilled in for the much awaited Edinburgh scheme.
E-kickscooters Set For a New Lease of Life?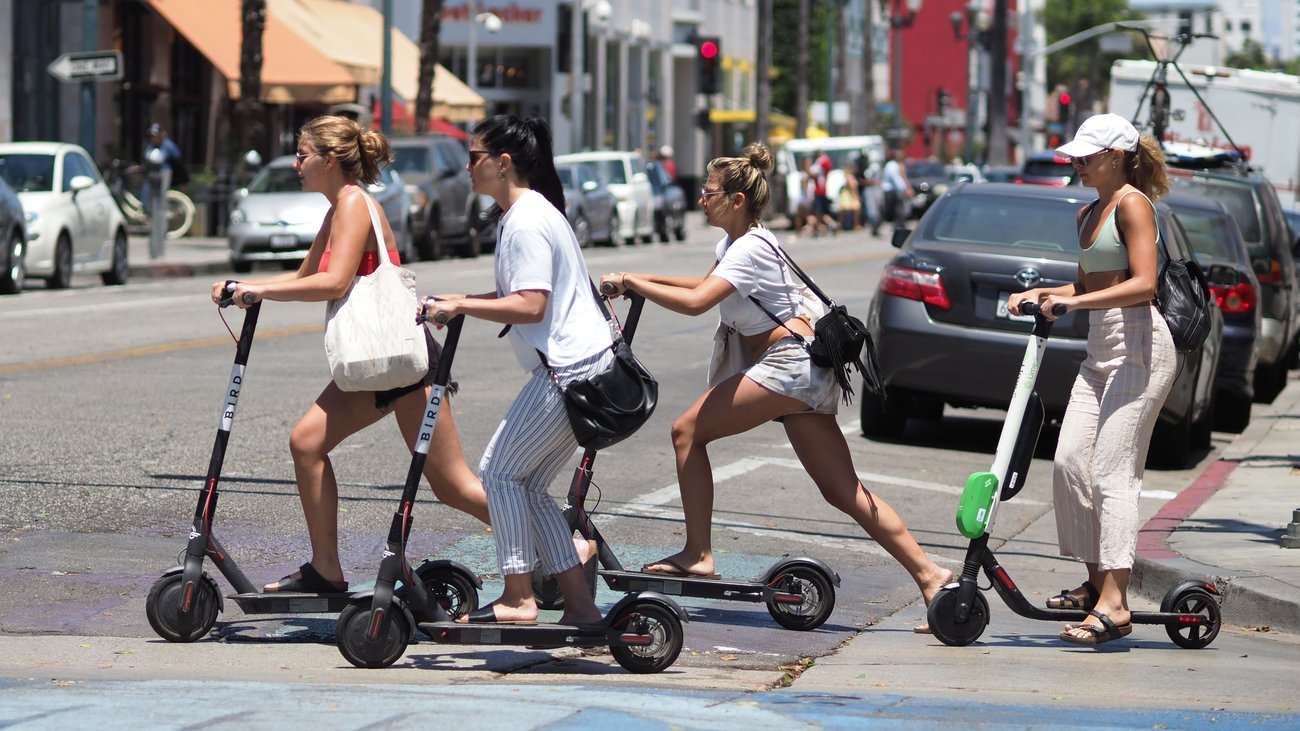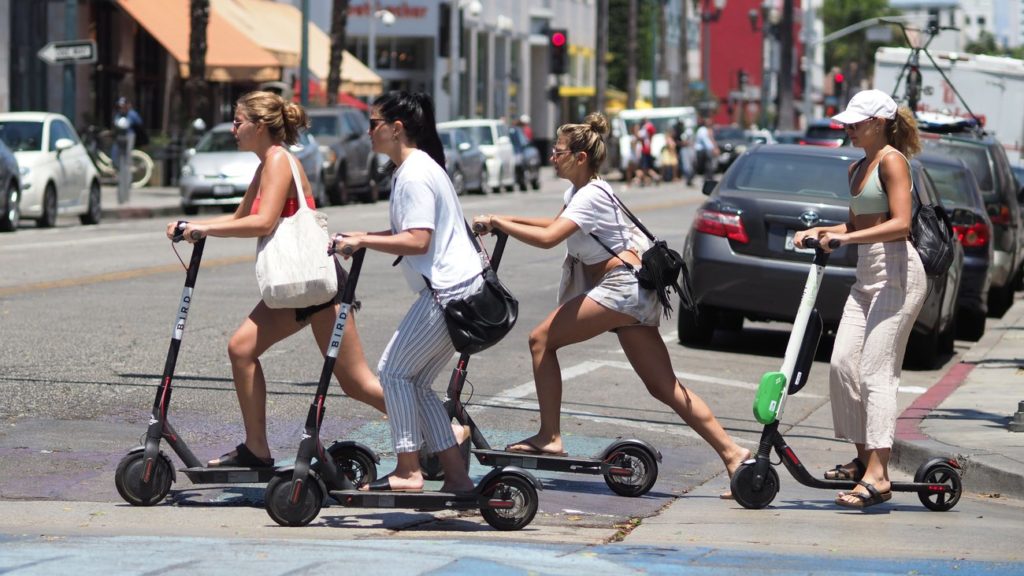 E-kickscooter use was pioneered in the US and developments are still continuing here, for example with US outfit Spin introducing tougher scooters in Washington DC.
But it looks like Europe may be the next big growth area if early indicators there are anything to go by.
Whilst e-kickscooters were banned from French pavements and suffered a crackdown in the UK, where they are illegal to use in the vast majority of cases in public space, they were officially legalised in both France and Germany.
This BBC film highlights the differences in kickscooter uptake between France and the UK.
European e-mobility startup Voi look to be targeting not just e-kickscooter users but also those who want to carry cargo by e-bike.
Launched in Sweden in August 2018, Voi is now present in 18 cities in nine countries.
Could the car manufacturers start to muscle in on the e-kickscooter boom?
Whilst BMW and Audi announced new models (the latter an interesting 4 wheel design), it seems they have yet to make any significant ventures into the e-kickscooter share world.
Check out Part 1 of the 2019 electric bike highlights for a look at more access and more inspiration!
Stay tuned for more e-bike news and reviews and thanks for reading!
-Rich
P.S. Don't forget to join the Electric Bike Report communityfor updates from the electric bike world, plus ebike riding and maintenance tips!
Reader Interactions