2017 eBike Highlights: eRoad, eMTB, eFolder, eCargo, eAdventures, & More! [VIDEOS]
2017 was a big year for electric bikes.
eBike designers used the latest technology to improve features, reduce eBike weight, and blend the looks of the electrical systems with the bike design.
In addition, the way people use eBikes continues to evolve; from daily commuting to deliveries to all sorts of fun eBike adventures.
Here's a look back at some of the most notable e-bike stories that made the news in 2017.
New eRoad Bikes
A new breed of lightweight road bikes arrived in 2017. A good proportion saw major manufacturers using the remarkable – and removable – Fazua motor.
One of the first to pick up the Fazua were Diavelo who incorporated it into their Virtuale model (though this doesn't appear to be widely available yet).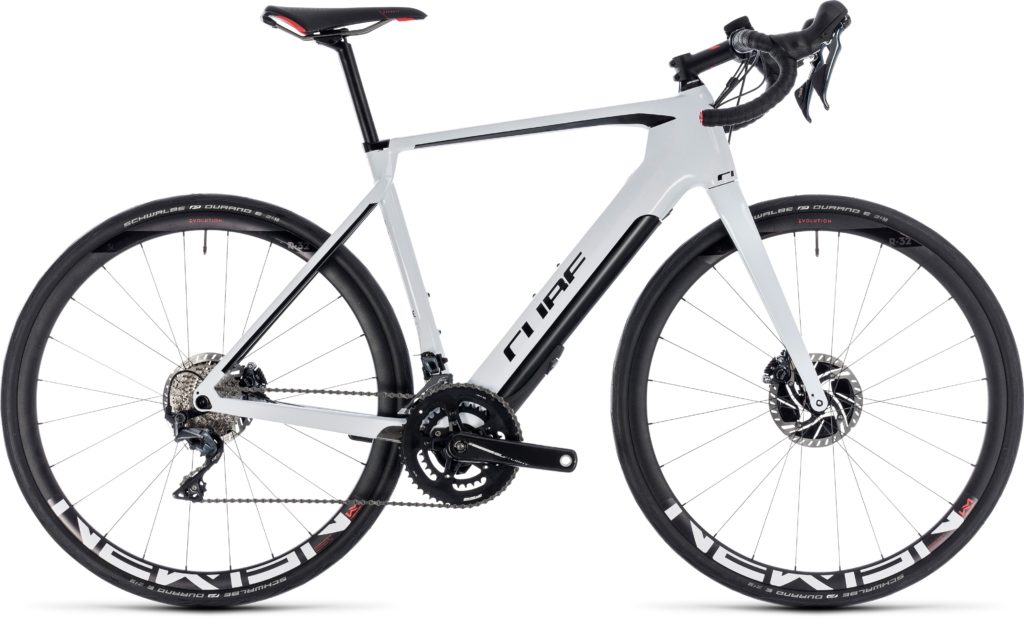 Cube's Agree Hybrid range soon followed, announcing Fazua's arrival in the e-bike mainstream.
Bianchi also took up the Fazua system and it even appeared on a Focus emtb, the Raven2.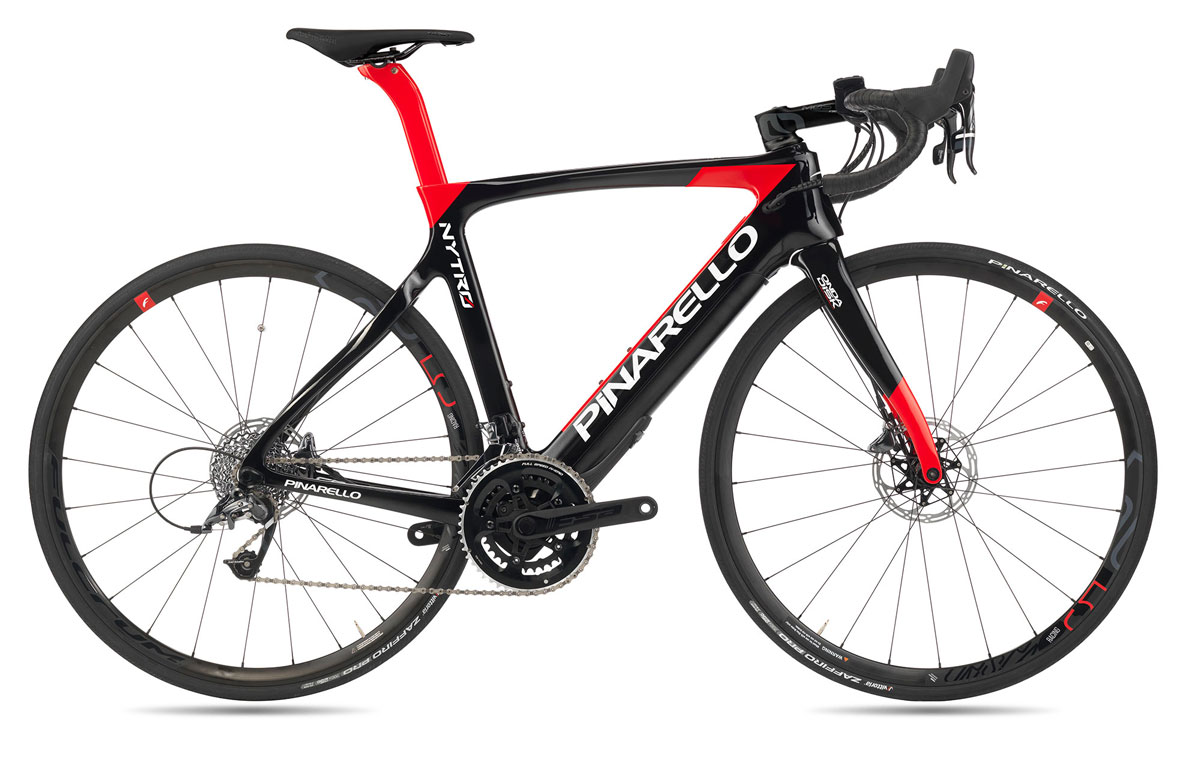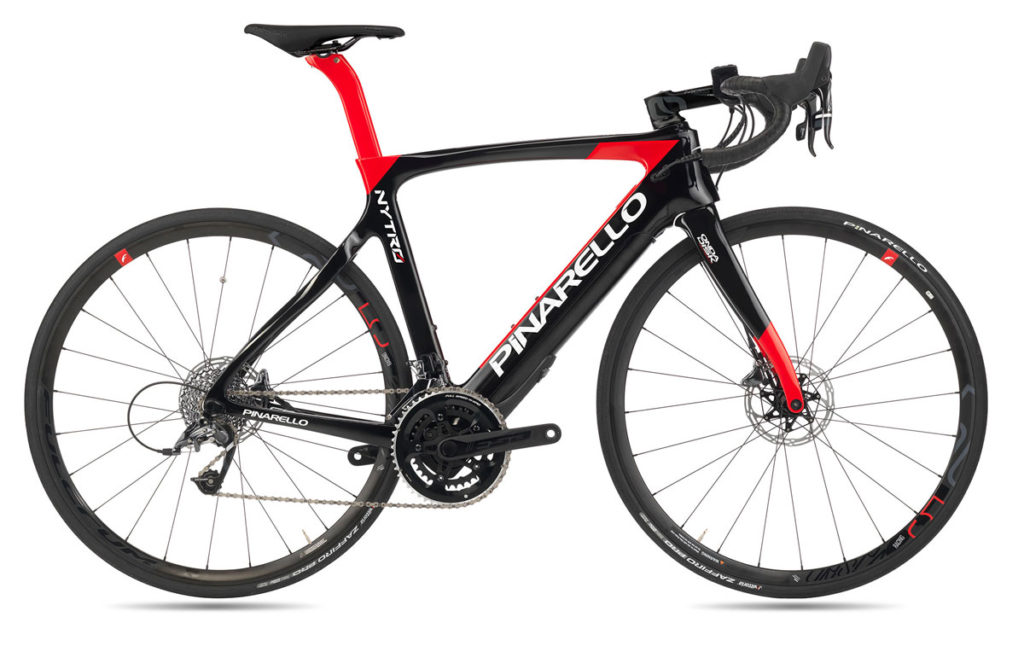 Another road race marque, Pinarello are the latest to embrace the Fazua system.
The trend for motors that are both lighter and easier to pedal above the electric assist cut out limit looks to have had a knock on effect for the major manufacturers – well Bosch at least – as they announced the launch of the Active Line Plus mid-motor – claimed to be lighter, quieter and easier to pedal without power.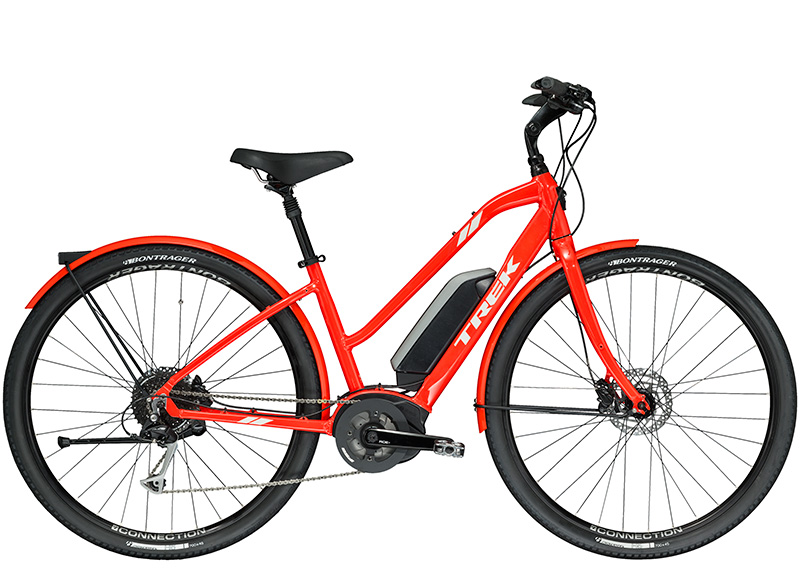 2018 e-bikes using this system are already available for sale – Trek's Verve+ being a particularly well-priced example.
How small and light can these road bike motors get? The Italian road bike brand Cipollini think they have the answer…
The Rise and Rise of eMTBs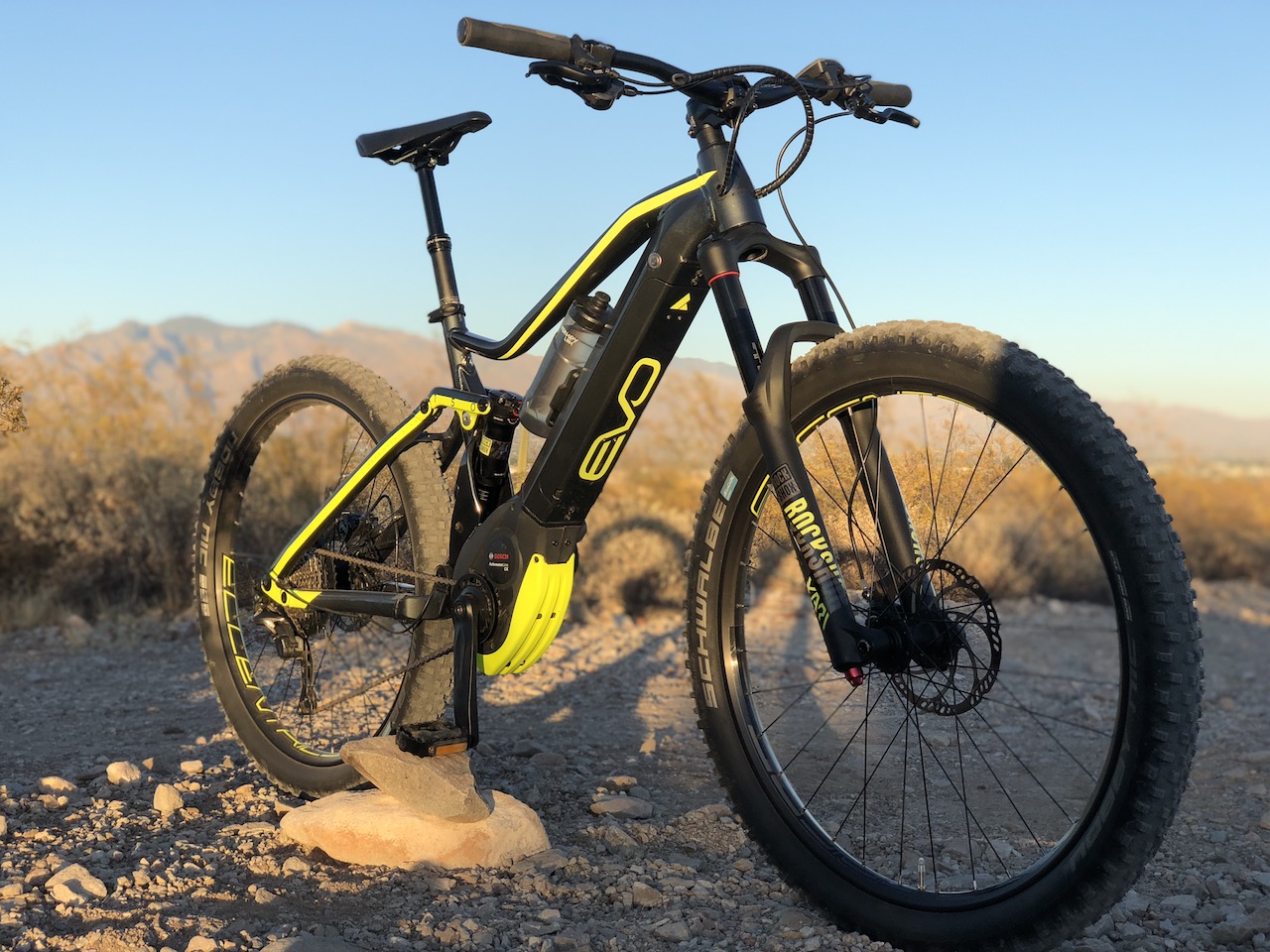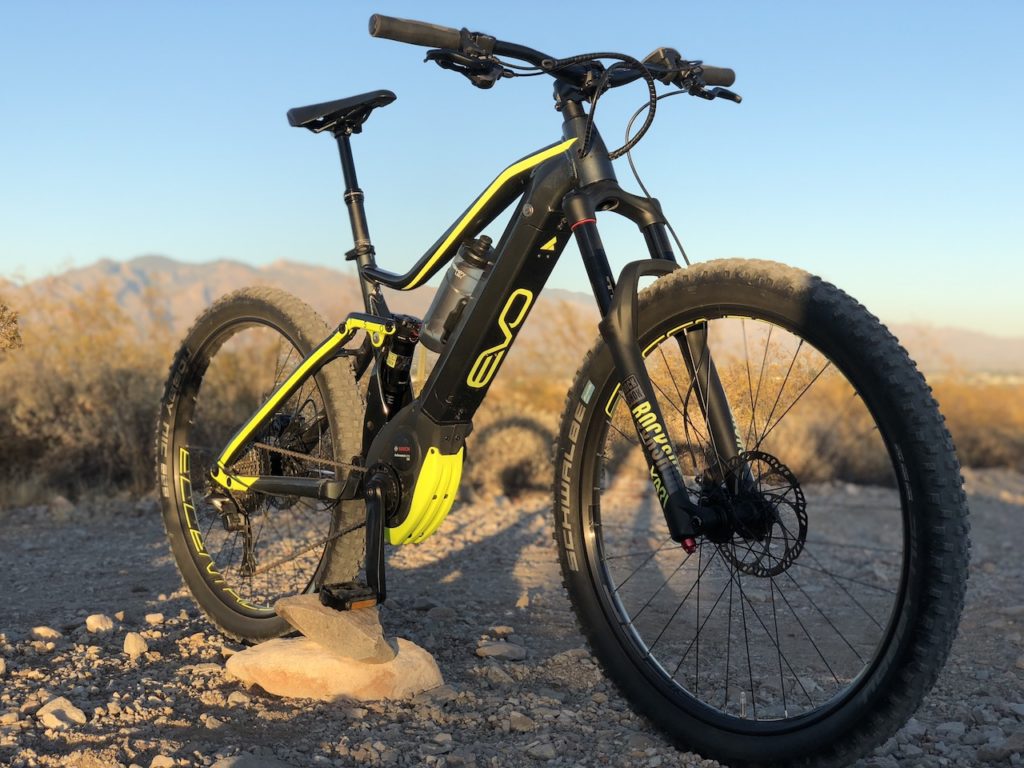 With IMBA taking what seems to be a more positive though understandably cautious approach to e-mtb access in the US (a complicated area) it seems that e-mtbs in the US are only going to grow their popularity. Check out our guide to e-mtb access and etiquette guide:
European companies saw the US potential of emtbs with German firms Haibike establishing a Denver HQ and BULLS rolling out news models in the US.
We also featured German brand Focus several times, as they rolled out innovative new models in both their hard tail and full-sus categories. Focus have pioneered their own dual battery option too.
Whilst German firms may appear to be at the head of the pack in the e-mtb stakes it's not that simple; Taiwanese firm Merida claimed the Emountainbike magazine 'Best in Test' spot with their eONE-Sixty 900E model. Also keep an eye out for smaller firms bringing their own e-mtbs into production.
The very impressive-looking Wisper from the UK being a case in point. Both the Merida and Wisper models are powered by Shimano's E-8000 emtb specific motor (being rolled out in the US on 2018 models by numerous brands). Bosch are continuing the development of their own emtb motor, for example with greater automation of power level selection.
Brose also now have an emtb specific motor, the S drive, promising much more performance if this article is anything to go by.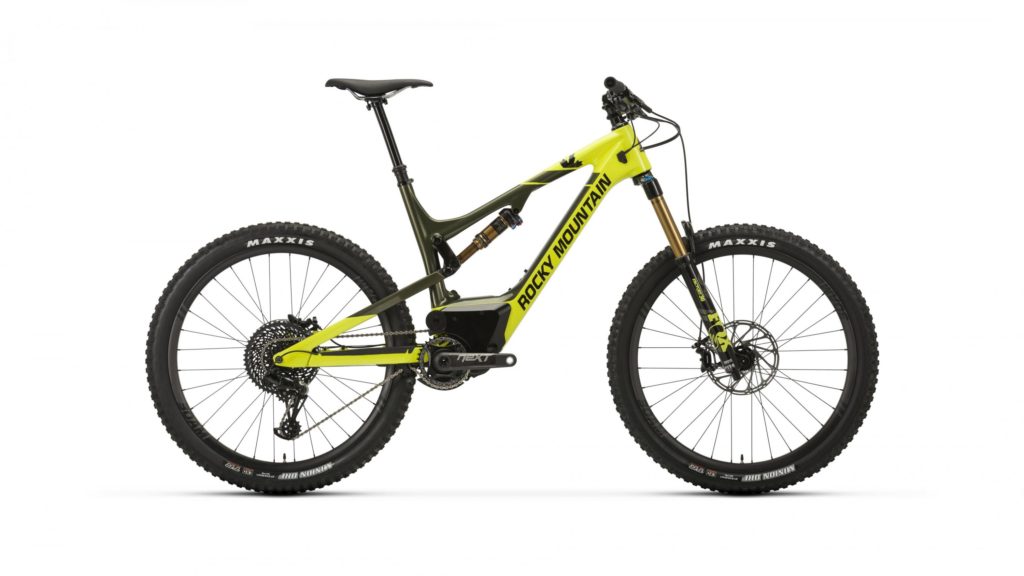 Perhaps first place for innovation goes to Canada's Rocky Mountain who designed their own motor system fitted to their Altitude Powerplay model.
And you know the market is changing fundamentally when a top road race bike maker like Pinarello launch an emtb…
E-mtb race events also proved extremely popular too with the likes of the Sea Otter Classic and Boogaloo attracting impressive attendances. Finally here's an inspiring video showing what an emtb can do for a rider who lost a leg:
More eFolders
E-folders also appear to be slowly coming of age too; a good one needs to be light and yet powerful to ride and easy to fold, posing an engineering conundrum much harder to achieve than it might sound.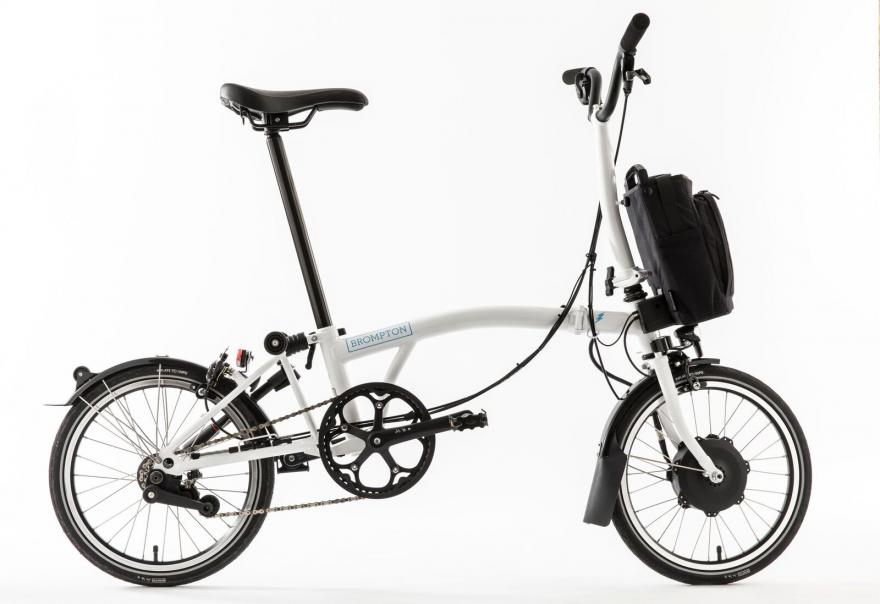 The big news was undoubtedly the appearance of the Brompton electric folder, though it has only had a limited roll out thus far – those who have reserved the bikes should be able to collect them in 'early 2018' so we will keep you posted on the full consumer rollout. For the only full review and more on electric kits for Brompton see here.
For light folding bikes you need smaller motors and major manufacturer Bafang recognised this in 2017 with the launch of lightweight hub motors aimed at folders with 14", 16" and 20" wheels (we particularly liked the look of the RM G353 Bafang motor system with three integrated gears in the rear hub.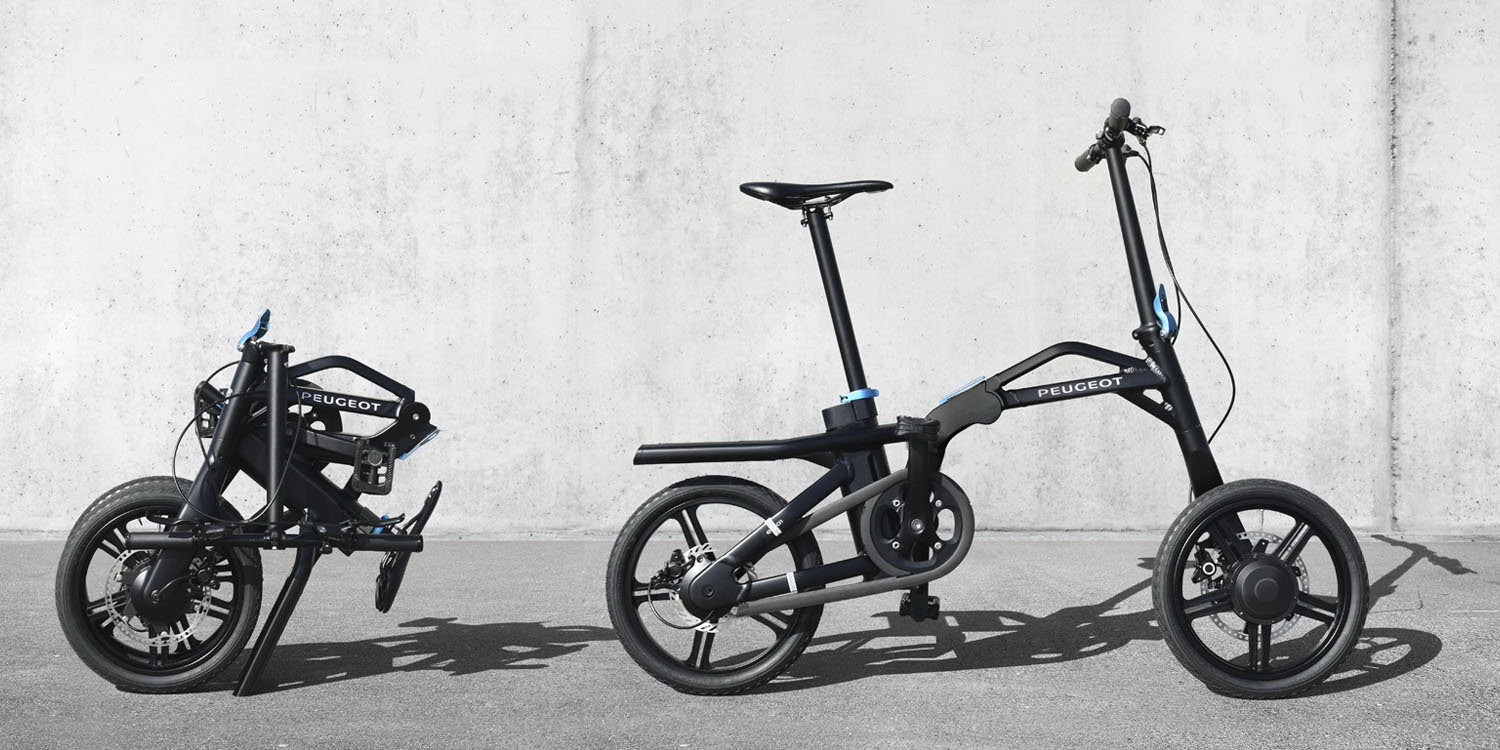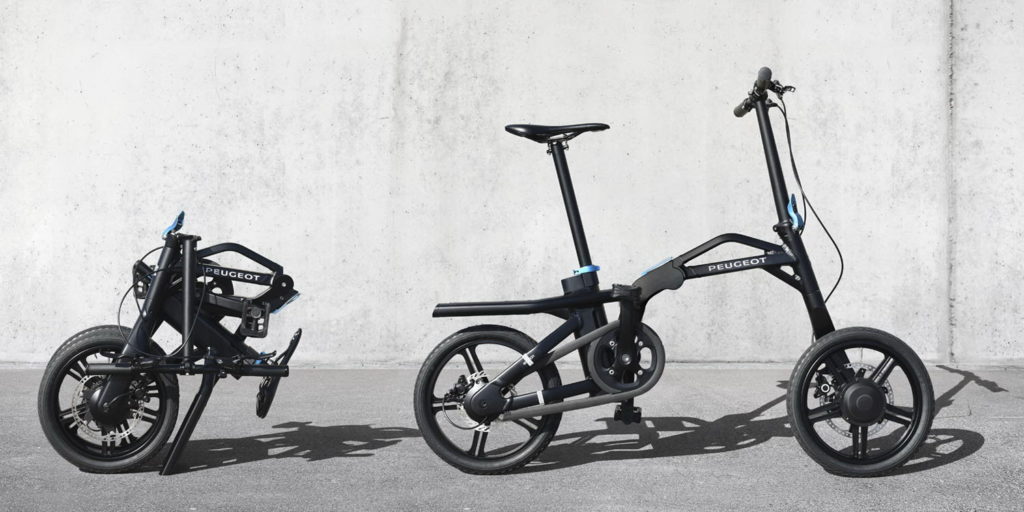 Peugeot have now finalised the eF01 folder we reported on at the start of the year with the vital stats being 18kg in weight and €1999, available early next year.
And Now for Something Completely Different
Of course there's always a number of e-bike releases that defy the conventional labels and here's a selection of those we featured in 2018.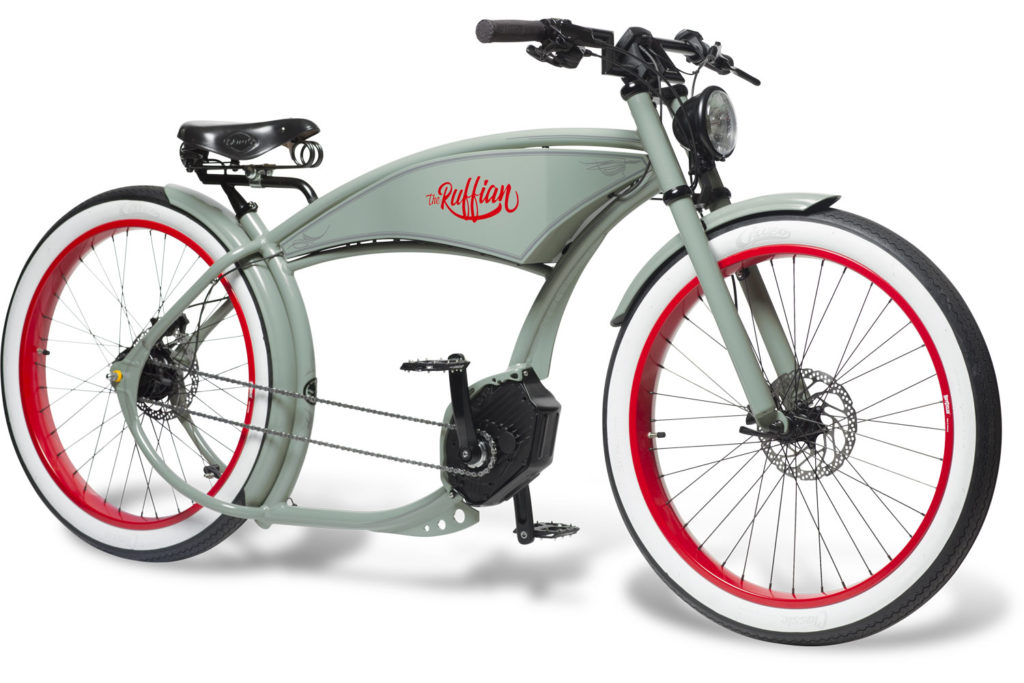 The Ruffian is that made it to the US and Canada from Germany in 2017 is unashamedly based on retro cafe racers whilst the IRIS trike from the UK is even more remarkable.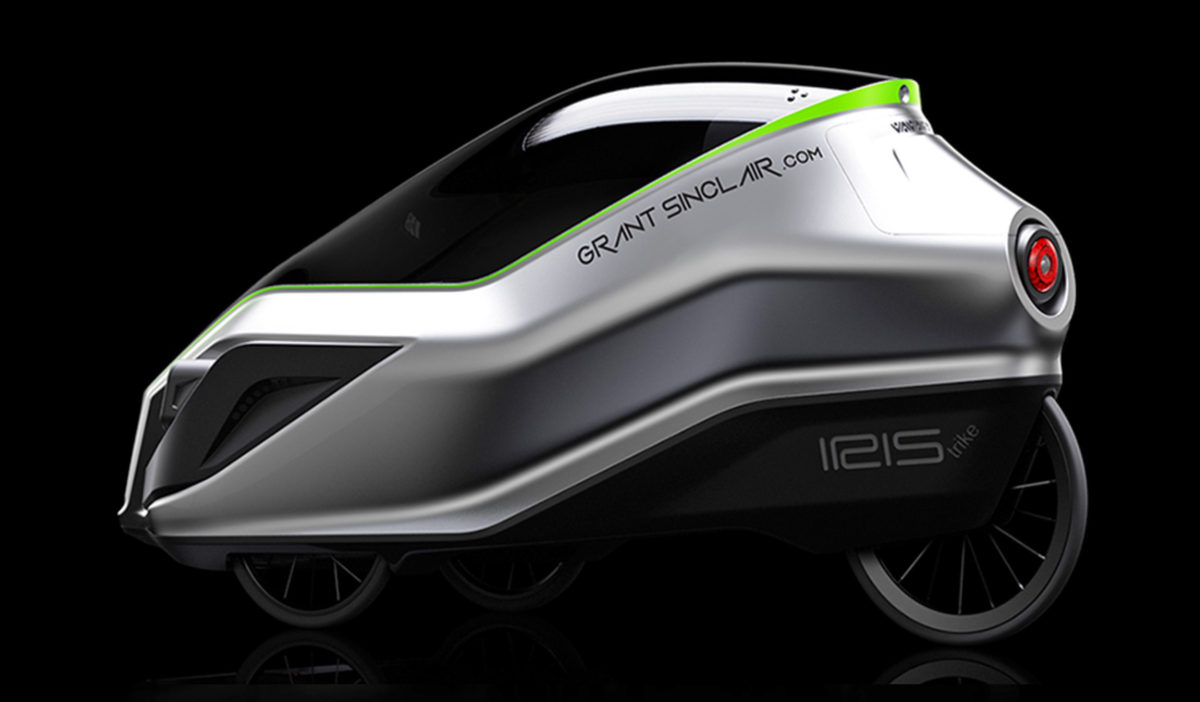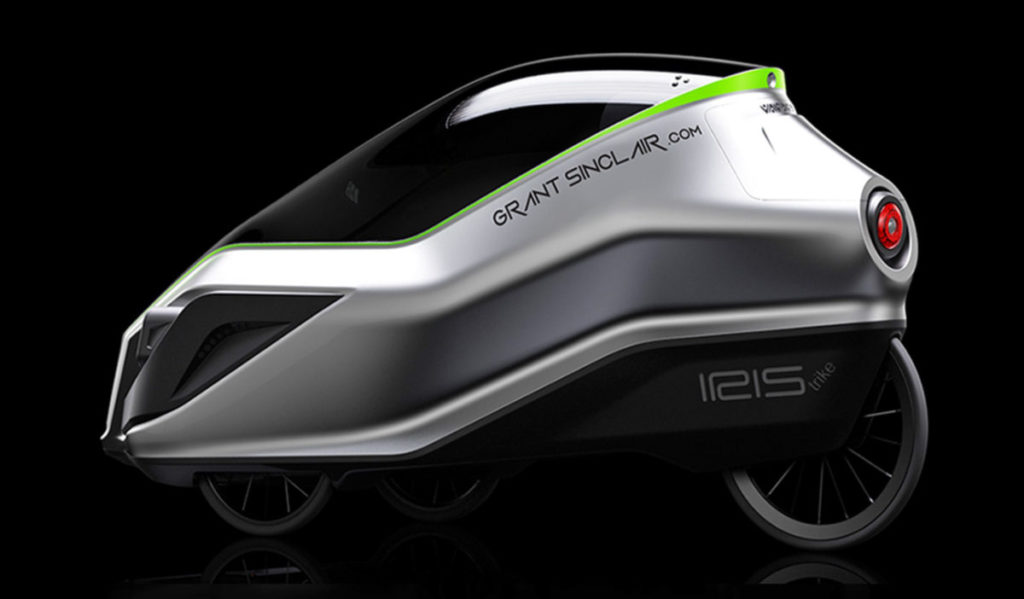 It's a fully-faired commuter with a lockable boot and there will be a speed pedelec version too…
https://youtu.be/HJeXZD7MCCY
Perhaps of much great appeal – but still a rarity in the e-bike world – was Pedego's launch of its Trail Tracker bikes for all the family, most unusually including a much smaller junior model.
E-bike Adventures
There was a slew of exciting e-bike trips we featured throughout the year. Crossing the European Alps is now a real possibility with today's breed of evermore powerful and long-ranging e-mtbs and the scenery spectacular as you might expect.
If you fancy participating yourself you might want to take part in the Shimano emtb Experience across the Alps in 2018.
https://youtu.be/9_h0MrvZ_xE
If it's simply riding through snow your fancy check out this video of EasyMotion e-fatbikes tackling some Alaskan scenery.
https://youtu.be/_IWU4MJd9BI
And if you want something truly different why stop e-biking when you meet a lake…
https://youtu.be/Ihc92mldu60
Haulage E-bike Style
Big news in the world of US e-cargo bikes was that UPS began using them in Pittsburgh and elsewhere:
https://youtu.be/eDOV94vn_tY
Not wanting to be left behind, DHL also publicised their Cubicycle delivery system based around e-cargo bikes with a neat roll-on / roll-off cargo box system.
https://youtu.be/VNaoZCJFO-A
Other exciting looking models included the futuristic looking 'carving' Carqon the Tern GSD and a new three-wheeled model from Urban Arrow detailed in this video:
We also loved the Bicylift trailer for moving standard size cargo pallets:
https://youtu.be/hgbZTNIMn48
It's not all serious commercial weight movers in the world of e-cargo bikes – check out this French 2CV become pedelec!
https://youtu.be/rSGXrTUBaGo
Groundbreaking Accessories
We reported on the revolutionary sounding material based bike lock, Tex-Lock:
Along similar lines is the Ottolock:
There were several bike indicator systems and we tested Blinkers.
New Battery Tech Just Around the Corner?
Although taking longer to materialise than first reported, it seems larger capacity 21700 lithium cells are now due in 2019. Great news for more mileage and an easier life for the battery.
Standford University are looking at algorithm analysis to come up with the most promising solid lithium-based electrolyte to prevent battery fires and other chemical malfunctions.
More Cycle Superhighways and More E-bike Share Schemes
Whilst bike share remains a huge growth area e-bike share is rare but 2018 could see that change.
Could the new Paris scheme kickstart a new trend around the world's cities? We also reported on schemes in California, Lisbon and Shanghai.
Cycle superhighways are proving to be an absolutely critical piece of infrastructure to get bikers and e-bikers on the streets of major cities. Check out Norway's staggering plans for investing almost US$ 1 billion on 40kmh intercity routes…
https://youtu.be/iA0W0zVkP70
We also reported on plans for Birmingham UK and Paris
A Glimpse into the Future
Self-driving cars are already on US roads and 2018 will no doubt see more trials; we quoted this Guardian report on the current concerns cyclists have.
You might however, be riding on a solar road which generates the electricity that could be used to recharge your e-bike…
https://vimeo.com/111570431
or even a road that repairs itself:
https://youtu.be/C2CYClNVkCs
Stay tuned for more eBike news and reviews.
Happy New Year and here's to another year of exciting eBike developments!
-Richard
P.S. Don't forget to join the Electric Bike Report community for updates from the electric bike world, plus ebike riding and maintenance tips.
Reader Interactions