Accessory Roundup: Blinker Lights, Cargo Basket, Hi Viz Gloves & Socks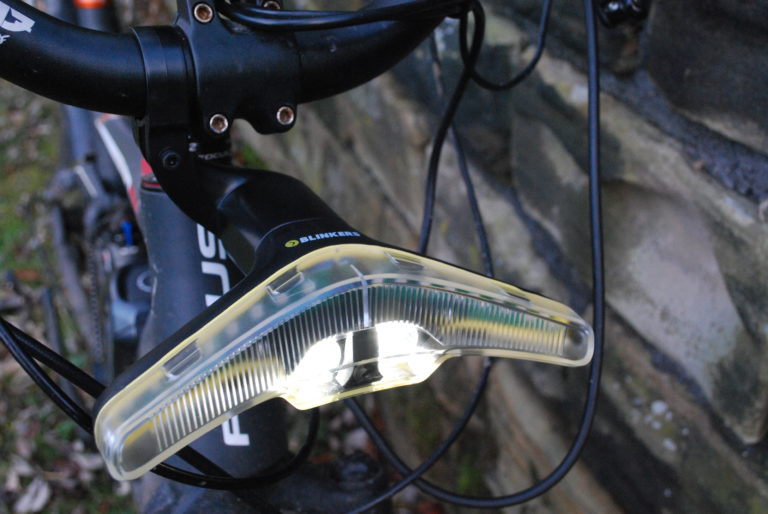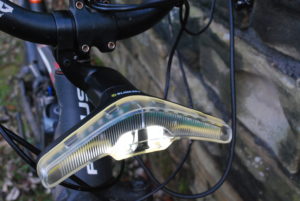 Time for a look at some new bike accessories that can make your eBike ride safer, more comfortable, convenient, and fun!
In this roundup we have the:
Blinker Bike Lights
Crosspoint Waterproof Knit Hi Viz Gloves & Socks
Yepp Cargo Boxx Front Basket
Blinker Bike Lights
Blinkers are retrofittable bike lights and indicators suitable for most bikes or e-bikes that don't already have permanently fitted lights. They are controlled wirelessly by a fairly small handlebar mounting control.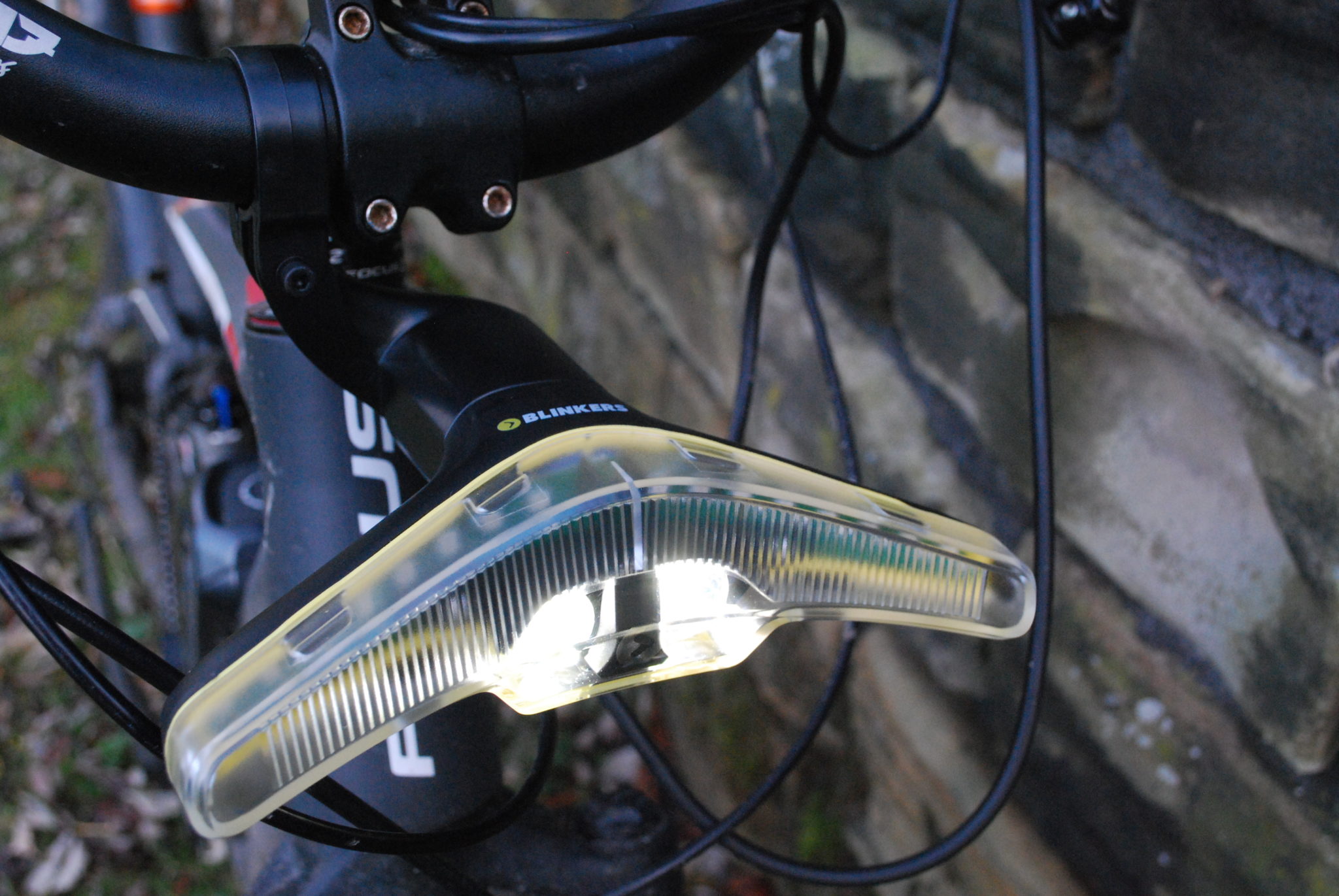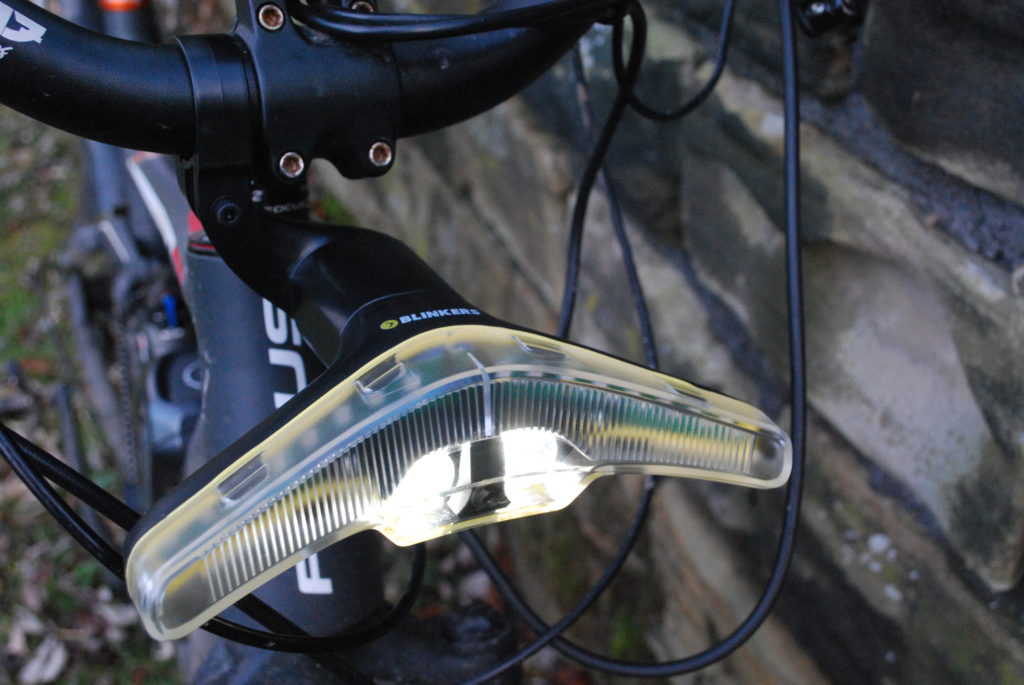 Our review set were easy to fit. Firstly, you fully charge each light by using the USB connection to fully charge the inbuilt lithium-ion batteries.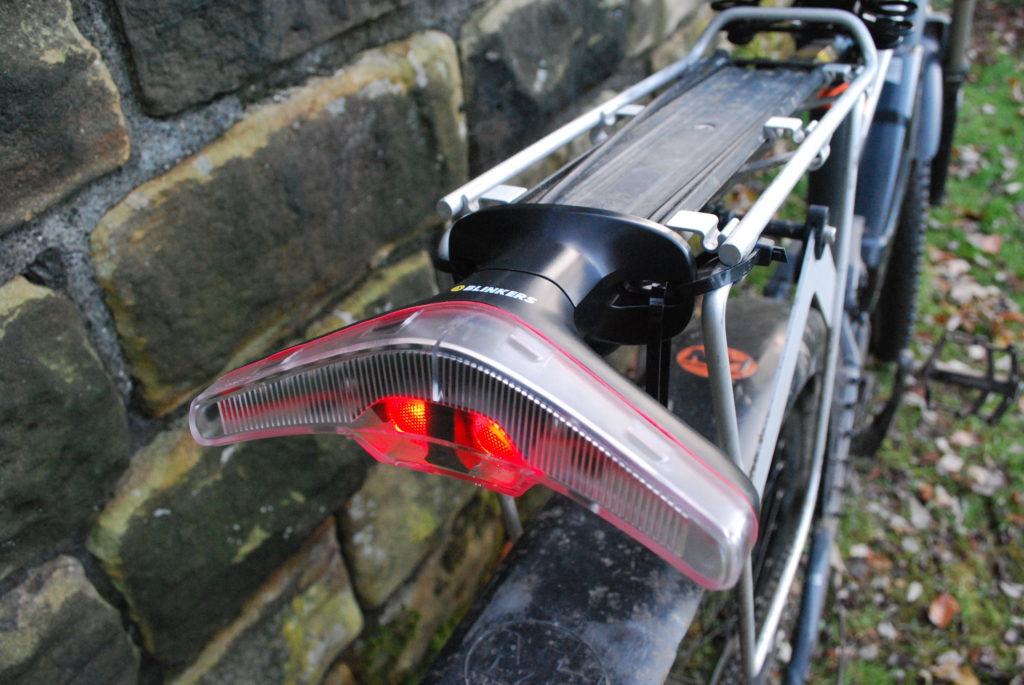 Next pair the lights with the handlebar control following the simple button pressing sequence in the instructions.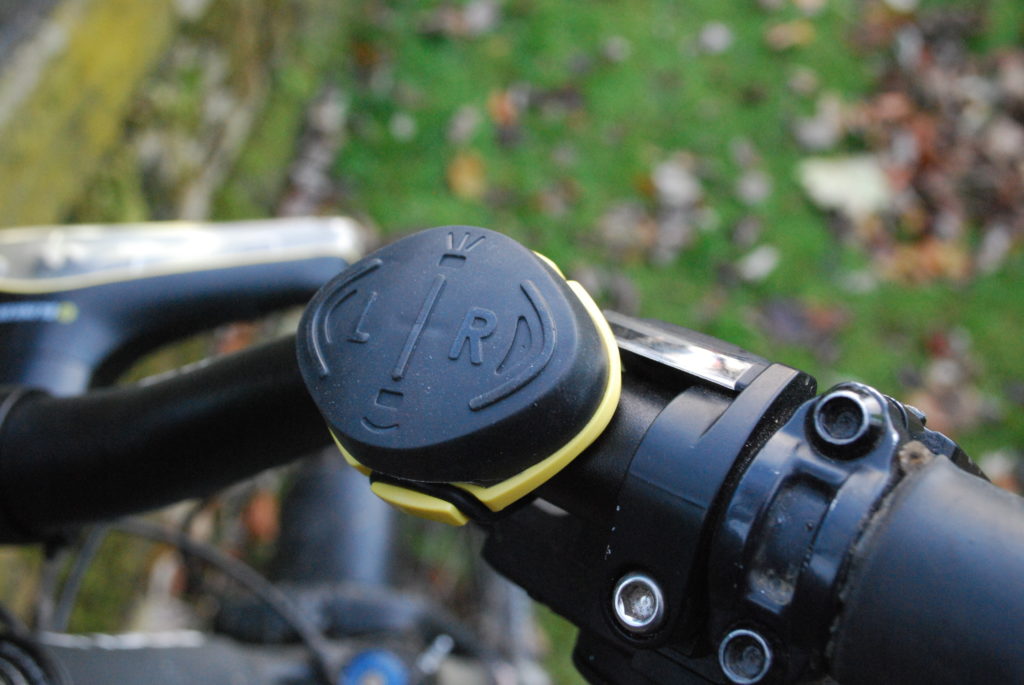 The lights are easily detachable from the bike, the mounts stay on the bike and it's an easy matter to push in or pull out the lights with strong-feeling magnets holding the lights firmly in place and the handlebar control is held on by a rubber O-ring (they come with two options to fit handlebars either of 23-26mm or 28-33mm diameter).
But how do they perform? The handlebar unit controls the lights easily and intuitively; right and left buttons for the indicators and top and bottom to control the various flashing/solid modes of the front and rear lights. A companion rider reported that all the light functions were highly visible and not blinding and that the blinking indicator lights made your turning intention quite clear.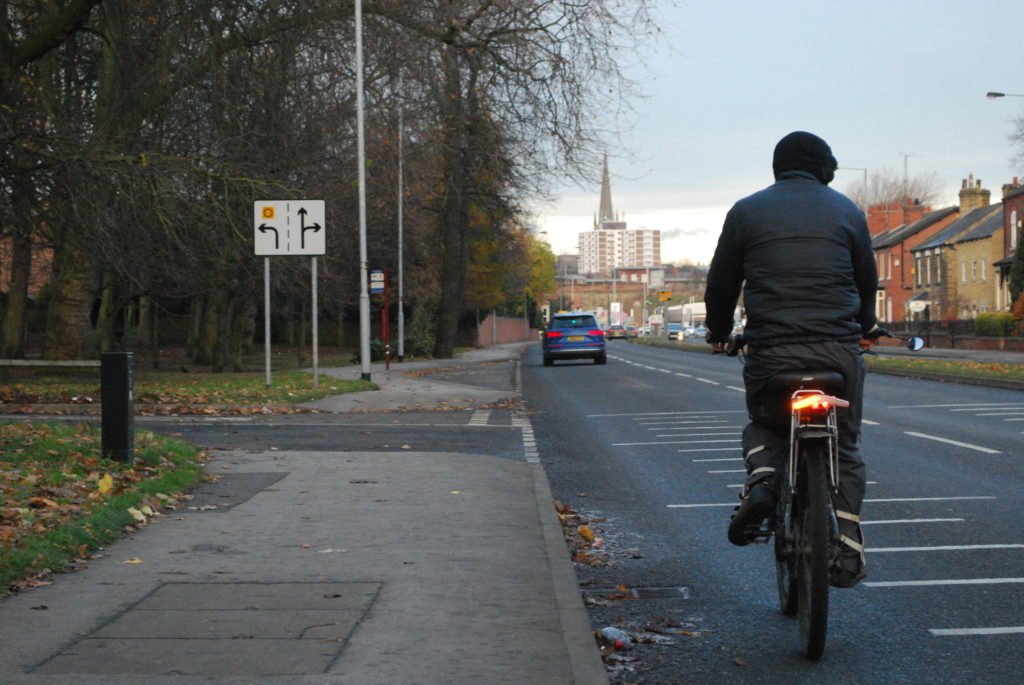 The indicator buttons on the handlebar control flash to let you know when the indicators are on, the front and rear light buttons do not light up, meaning it is possible to unwittingly turn the rear light off (especially if you are wearing thick gloves like I was, meaning you don't have 100% precise control of the rubber push buttons).
However, Blinkers say the next batch will feature 'double-push' button control for front and rear lights, making it highly unlikely you will turn them on or off accidentally.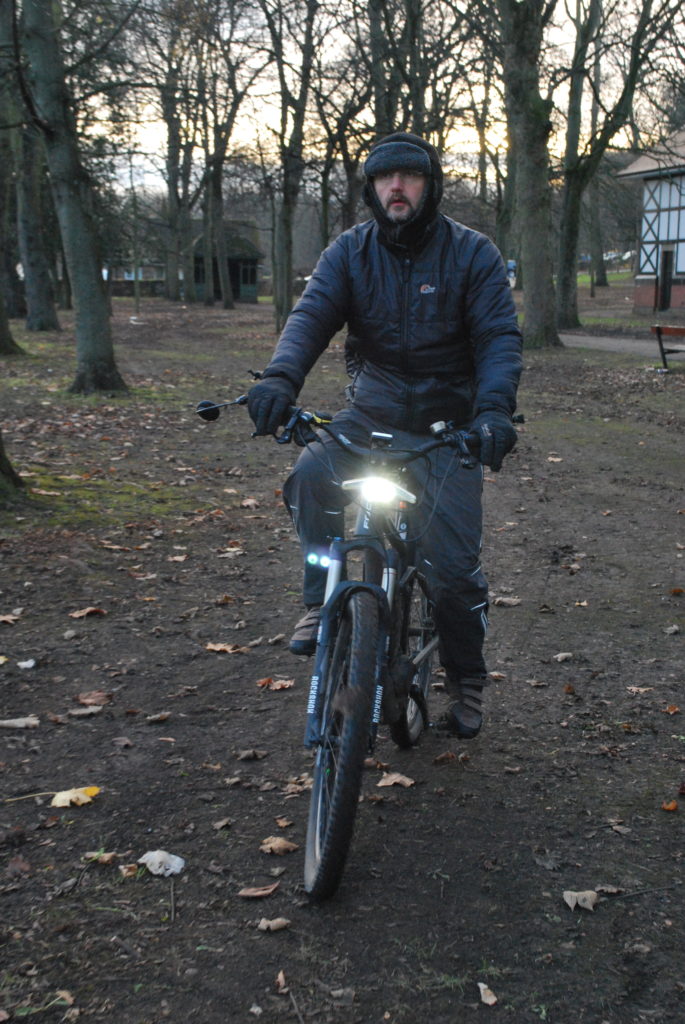 The indicator lights turn off automatically after about 12 seconds which I felt was a little short for some situations but you can put them on continuous blink by holding the button down for two or three seconds more and I found this particularly useful for longer approaches such as slip roads.
The automatic brake only works under pretty hard braking – partly so it doesn't go off simply going over small bumps and partly because hard braking is when a brake light feature is probably most useful.
Bike indicators are one of those ideas that have been around for a while and various products seem to have come and gone.
Some riders just don't see or feel the need for them, but many do (for busy rides I find them particularly useful, especially when used in junction with a rear view mirror), and Blinkers are the best I've tested yet. They are practical and work pretty much as you would expect.
I didn't do away with hand signals altogether as these are required by UK law, but I did make them much briefer than I otherwise would have done, and with the Blinkers blinking away I felt that my intentions where much clearer than they would have otherwise been once I had finished my arm signals.
They are not cheap but come with a 2 year guarantee and appear well-made.
Available from: blinkers.bike
Price: €169 (around US$199) for the pair (they are also available individually and with the added functionality of a rear laser light which projects a green 'safety line' onto the road behind you as you ride).
Crosspoint Waterproof Knit Hi Viz Gloves & Socks
Both these Crosspoint gloves and socks rely on the same three layer 'construction' – a wicking interior layer to prevent clammy hands and feet, a middle waterproof membrane and a tightly knitted outer. Your hands and feet start to warm up as soon as you put them on.
Are they waterproof? After several soakings in rain both gloves and socks are keeping my hands and feet dry in the British winter.
Light rain tends to run off and if water does start to penetrate the outer knit construction in heavier downpours then, even though you expect the cold clammy trickle of water onto your skin, it doesn't happen due to the waterproof membrane within the construction of the fabric.
With it being a weave finish to the glove these may not be as warm when riding at speed as other gloves such as the (also waterproof) Crosspoint Wind glove.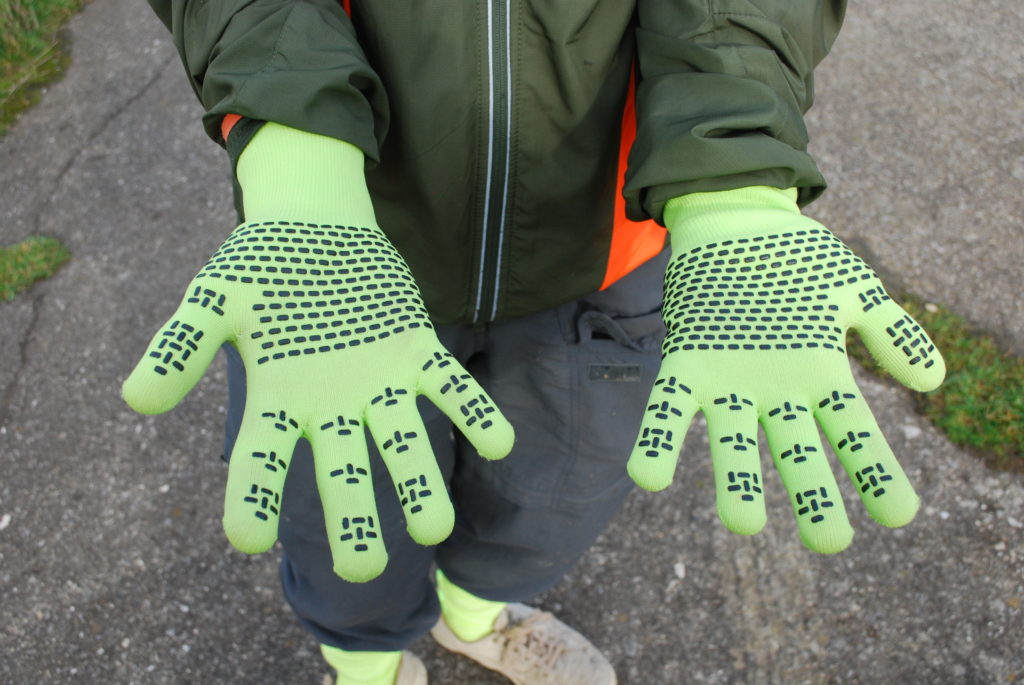 One definite advantage of the tight knit weave of the glove was that I could easily feel e-bike control buttons on the handlebars which you can't always do with some thicker gloves, and I only felt the need for more warmth when it became sub-zero and I was going at speed.
The Hi-Viz yellow of the fabric of my test items was extremely visible at a distance and a good safety bonus.
Overall this is impressive fabric and the products look well made and like they ought to last.
Available from: showerspass.co.uk
Price: Gloves £34 / US$45 Socks £27 / US$36
Yepp Cargo Boxx Front Basket
This folding cargo carrier is rated up to 5 kg and is designed to fit above the front wheel of 26" to 28" wheeled bikes or on a rear rack.
It can be mounted either using the Yepp Cargo Front Rack Crown attachment for fixing over the front wheel (it attaches at the axle and the front fork crown hence v-brakes can foul the fitting bracket or the fork profile may foul the axle attachment points) or direct onto the bike frame head tube.
Which option you choose depends on the particular design of your bike so consult the dealer on this.
Once fitted to our 28" hybrid disk-braked bike it proved extremely convenient for carrying light but bulky items and also just as a temporary spot to put in items such as gloves, bags or phone whilst dealing with heavier loads in the panniers.
The sides fold up for easier storage and parking; again you can see the influence of it being developed for Dutch conditions, where town bikes are often stacked up against each other outside rail stations and parking space can be incredibly limited.
It's a well made box and mount with the PVC sides feeling strong and the plastic and metal of the box and frame also looking like they would stand up well to daily use around town.
From: Available at retailers throughout the UK or direct from distributors madison.co.uk
Price:
Cargo Front Rack (Fork Crown Mounting) £16.54 / US$22
Cargo Front Rack (Frame Mounting) £16.73 / US$22
Cargo Boxx £52.91 / US$71
Stay tuned for more e-bike news & reviews and thanks for reading!
-Richard
Review Note: All of these products were given to electricbikereport.com with no requirement for return.
P.S. Don't forget to join the Electric Bike Report community for updates from the electric bike world, plus ebike riding and maintenance tips.
Reader Interactions