What Happened, What Comes Next: A Recap of Important Events from the 2013 Electric Bike Industry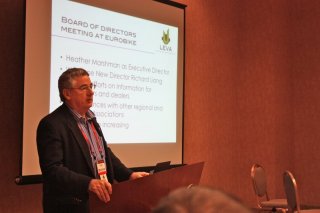 This is a guest post from Ed Benjamin, Senior Managing Director of eCE and LEVA Chairman.
Reviewing 2013:
The electric bike industry enjoyed a successful year in 2013. Here is recap of what happened in some of the most important markets.
Electric bikes sales in China grew, but slowly. There is now an estimated 170 million electric bikes in use in China and the replacement of aging electric bikes is around 25 million units a year.
This is in addition to the replacement of lead acid batteries in the fleet that is a stunning 300 million sets of 12V SVRLAs per year. Today, almost all lead acid batteries are recycled and are made in safer factories due to crackdowns from the Chinese Government.
Europeans showed how much they love electric bikes in 2013. The German market is now bigger than the Dutch market, electric bikes are selling well in nearly every EU member state with great, but not grand sales coming from France, the UK, Switzerland, Spain and Austria.
According to our records there are 264 brands of electric bikes offered in the EU at this time. In addition, Bosch has made an impressive successful move into the EU market and is the most popular and demanded drive system supplier.
Although still small, the USA electric bike market doubled from 2012 to 2013 and is now about as big as Holland's market. Over the last two years many new importers and product developers entered the US market but the top three electric bike brands in the USA remain to be Currie Tech, ProdecoTech and Pedego.
In 2013, Currie Tech took majority market share sales in the US, Prodecotech opened a 60,000 sq ft factory in Florida where they operate a full electric bike assembly line and Pedego has had great success by developing strong dealer networks with Pedego-specific retail shops.
Overall, there are about 134 brands of electric bikes offered by 94 companies in the USA who sell through Amazon, mass merchants, and 900+ specialty retail stores.
Other markets in the electric bike industry seem to be steadily growing. We speculate that India exceeds over 500,000 unit sales.
Sales in Japan seem to be holding steady, as they have for some years, nearing 400,000 unit sales.
As for the rest of the world, electric bikes sales are picking up in nearly every market.
Technology and Product Trends in 2013:
All-in-one wheel products launched by Superpedestrian and FlyKly received a lot of press and consumer attention at the end of 2013 and offer a very simple DIY conversion kit to electrify bikes. Other interesting DIY developments come from Electric Vehicle Outfitters, Bike+ and the Electron Wheel.
Italian company eSocialbike created an app and electric bike management system that connects electric bike users, retailers and manufacturers. It gives manufacturers the ability to collect useful data about users and is also used as a social and diagnostic app.
The motor industry has matured beyond the quest for the cheapest possible motor. A number of high-tech, performance motors are now offered by makers from around the world.
One company with a long history in our industry is Heinzmann, they have introduced a new motor of great promise.
Shimano also developed a new drive system called STEPS and ASI (Accelerated Systems Inc.) has become a leading advanced controller developer.
Lithium batteries from China are getting more popular.
Lishen Battery Company is a world-class supplier to most of the major smart phone makers, is the fourth largest battery maker in the world, a supplier of most lithium metallurgies in most form factors and they are now expanding into LEV applications.
Other great Chinese lithium battery suppliers are Grepow and Greenway Battery.
Since being acquired by the Hero Group of India, A2B has become the first electric bike brand to offer models and product for South Asia, Europe, the USA and other markets.
Gates Belt Drives are appearing on more and more electric bikes.
Looking at The 2014 Electric Bike Industry:
More than 100 nations will become consumers of electric bikes (in serious quantities) over the next few years.

The 2014 

Electric Bikes World Wide Report

 (EBWR) will be published by Dr. Jamerson. This report is published every 2 years and documents over 20 years of the global electric bike industry.

We (eCycleElectric) will be offering a monthly insider news on the electric bike industry.

LEVA

 will be launching more electric bike technician training classes.

The China market will grow, but we can expect it to be less than 5%.

The European market will grow by close to 500,000 more units compared to 2013 and more electric bike will sold in southern EU countries.

The USA market unit sales will double, again.

Bosch drive systems will enter the North American market in the first quarter of 2014 on BH, Felt, Haibike and Kreidler electric bikes.

Popular media in the USA will increasingly embrace electric bikes.

The number of brands in the USA and EU will diminish, as non-performing players will drop out or be acquired.

We will see how Bill Moore of EV World's business model performs.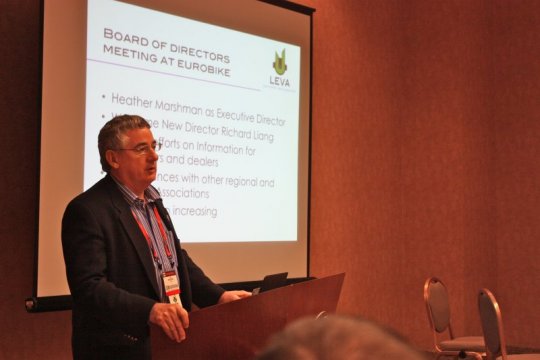 End of guest post from the Ed Benjamin.  The original article can be found here.
P.S. Don't forget to join the Electric Bike Report community for updates from the electric bike world, plus ebike riding and maintenance tips!
Reader Interactions